Test Tube Vases
Everybody has flower paintings on the wall, but what about real ones? All we need is a touch of creativity, canvasses, test tubes, the proper adhesive know-how and, of course, the main actors: some uniquely beautiful flowers set in glass vases! Framed by a pastel painting in graduated tones from white to magenta, as a nice addition to the pink surroundings.
Level of difficulty
Original & quick
We need:
Canvasses (40 x 50 cm, 20 x 40 cm, as well as two 30 x 40 cm)
brush
wall paint or varnish matching the color of the wall and a lighter tone from the same color family (alternatively, lighten the paint with white)
test tube vases
tesa® On & Off General Purpose Hook & Loop Coins, self-adhesive, white, ø 16 mm (2 pieces per vase)
tesa® Adjustable Adhesive Nail for Wallpaper & Plaster (1kg)
Time frame: 15 minutes per canvas + 2 hours drying time
How we do it: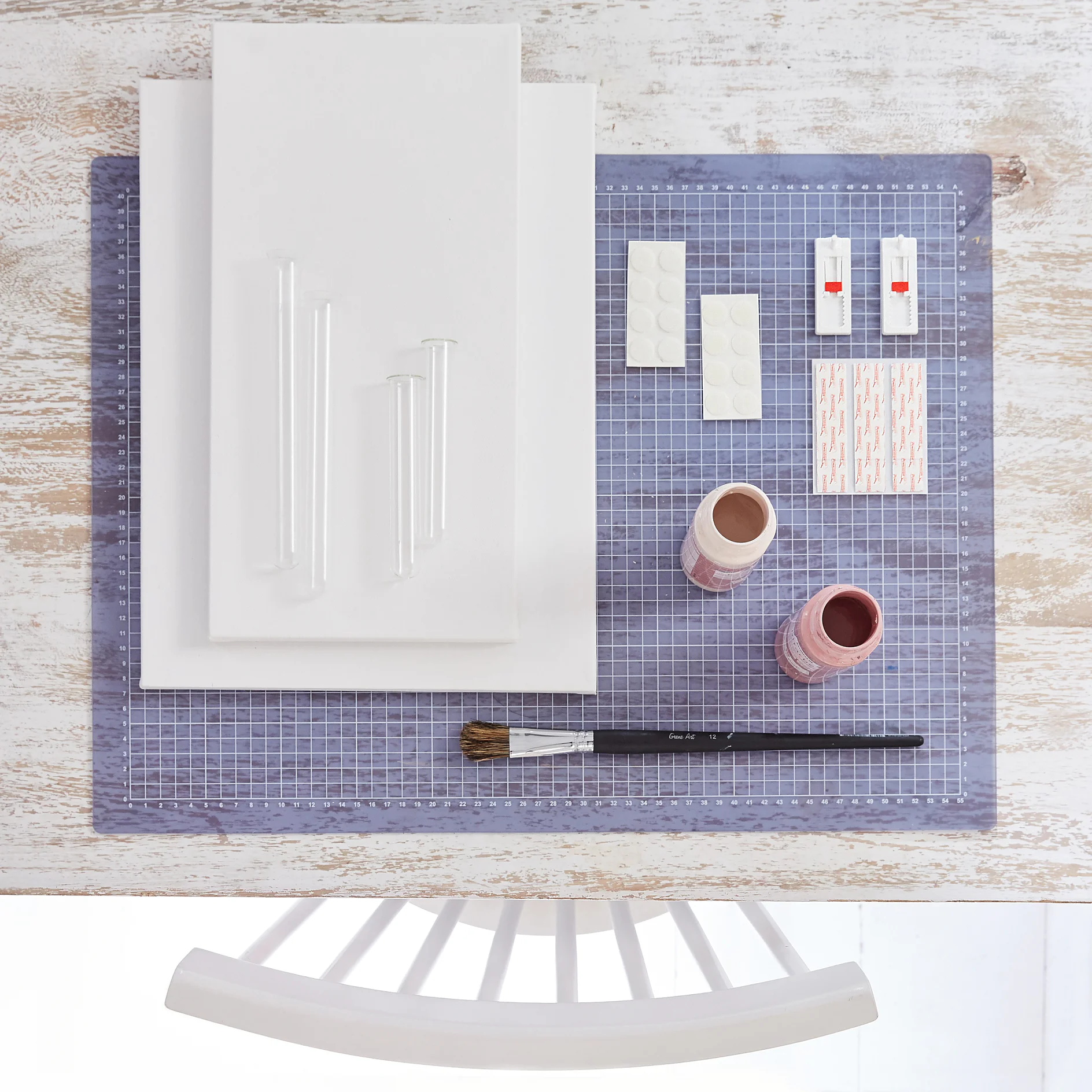 Collect all items and let's start!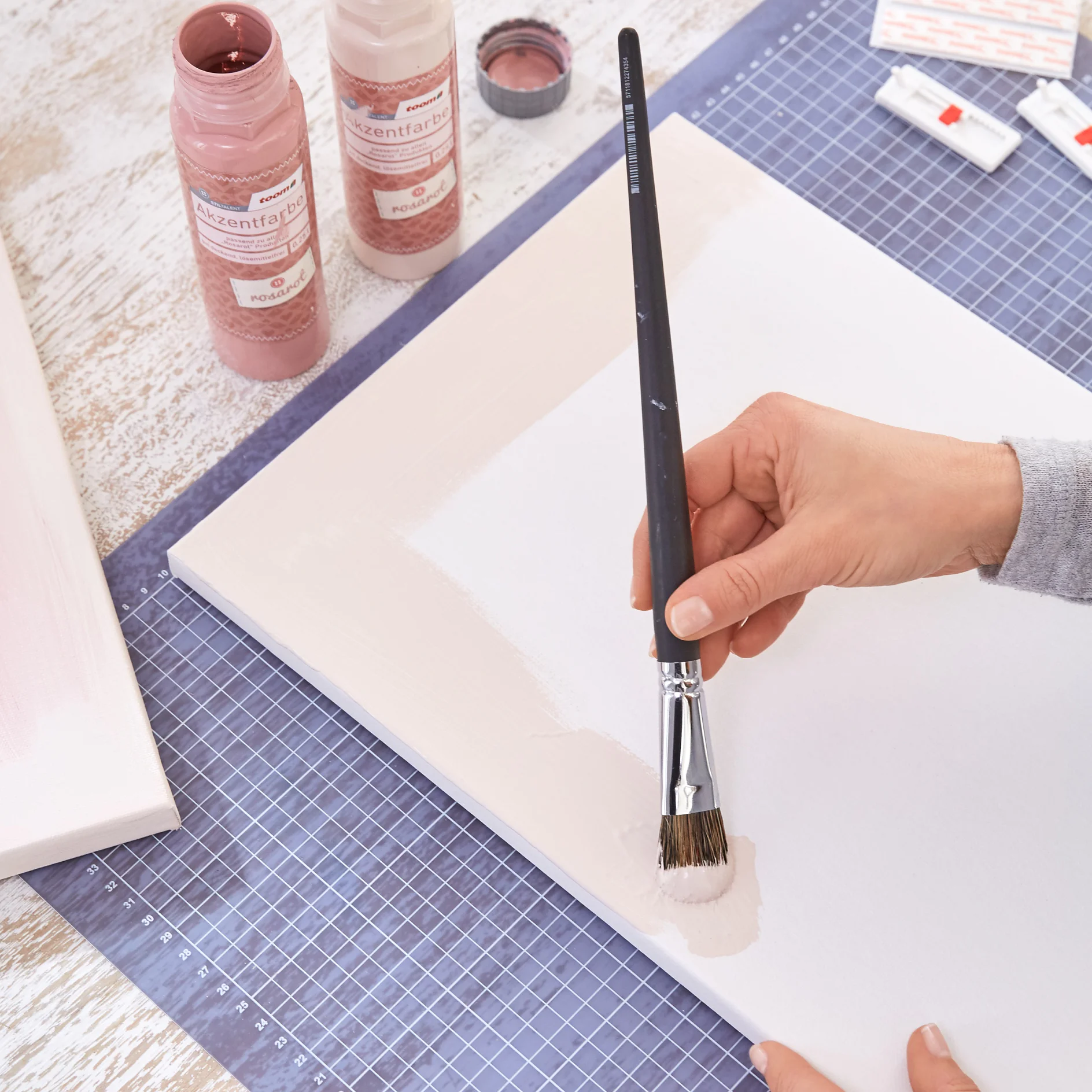 Paint the canvas borders (about 10 cm wide) with the lighter color tone.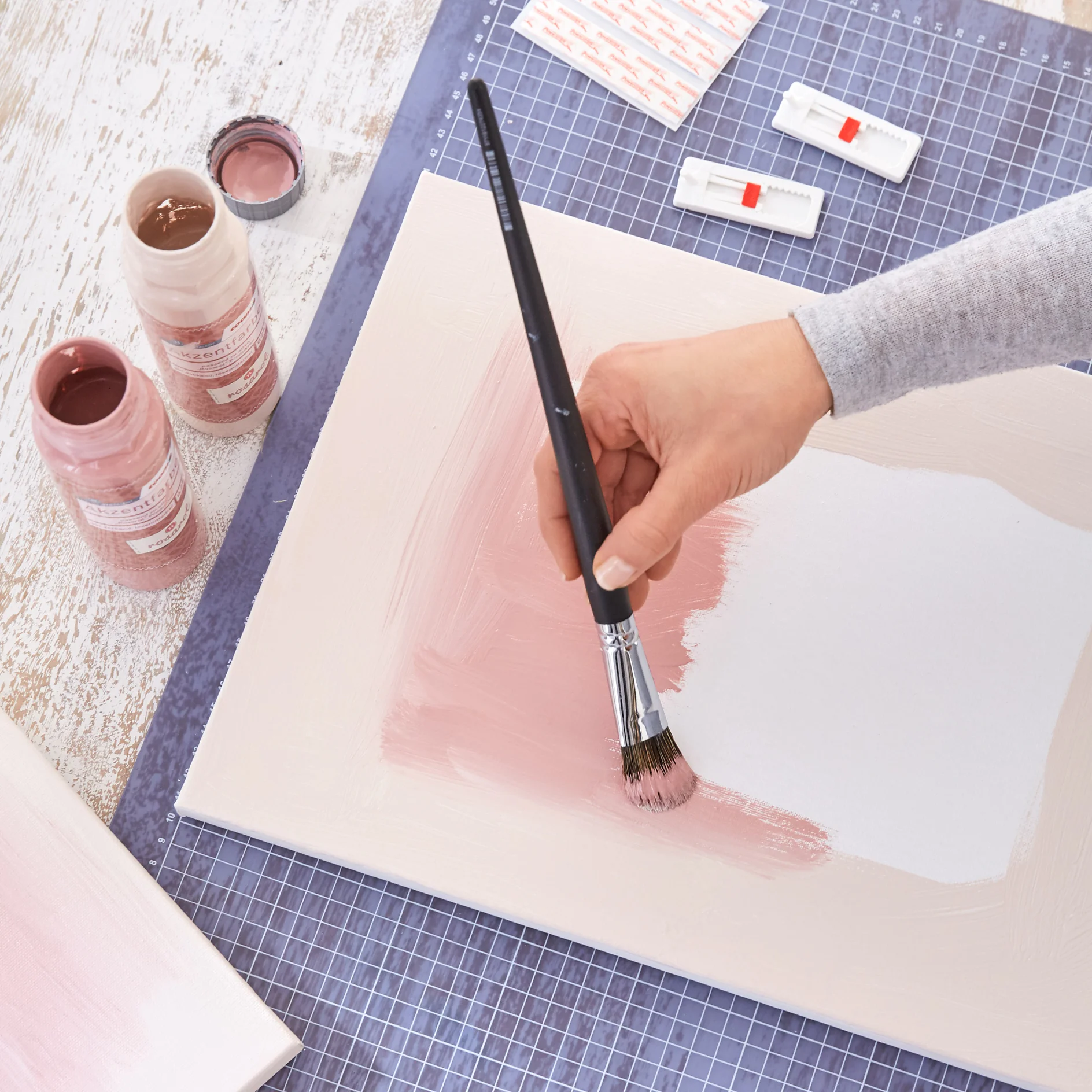 Use the darker color for the inner part, paint on the still wet color edges and let them bleed into each other. This creates a color gradient moving from light to dark.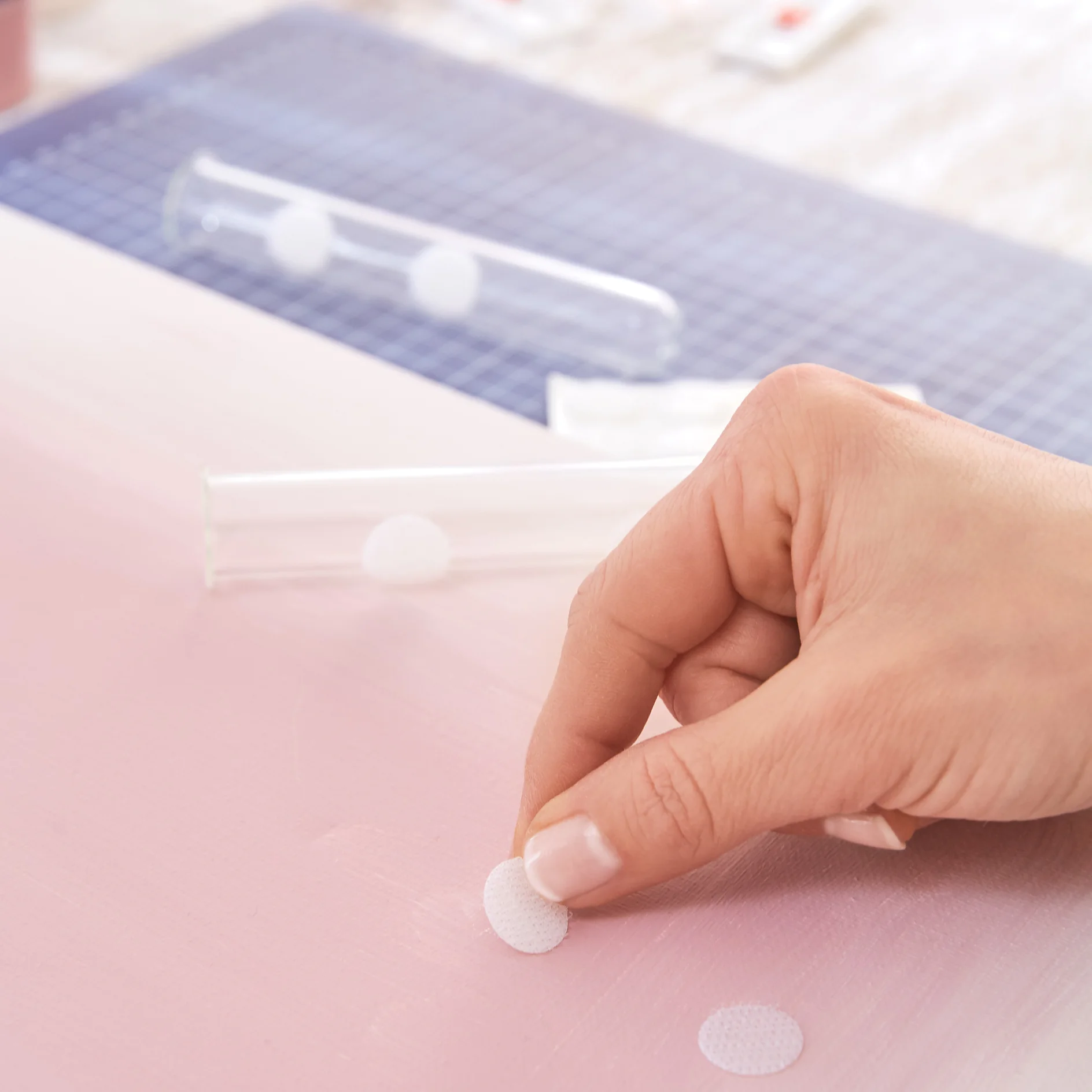 Place 2 soft Hook & Loop Coins on each test tube. Stick the hard counterparts of the coins to the desired spot on the dried canvas.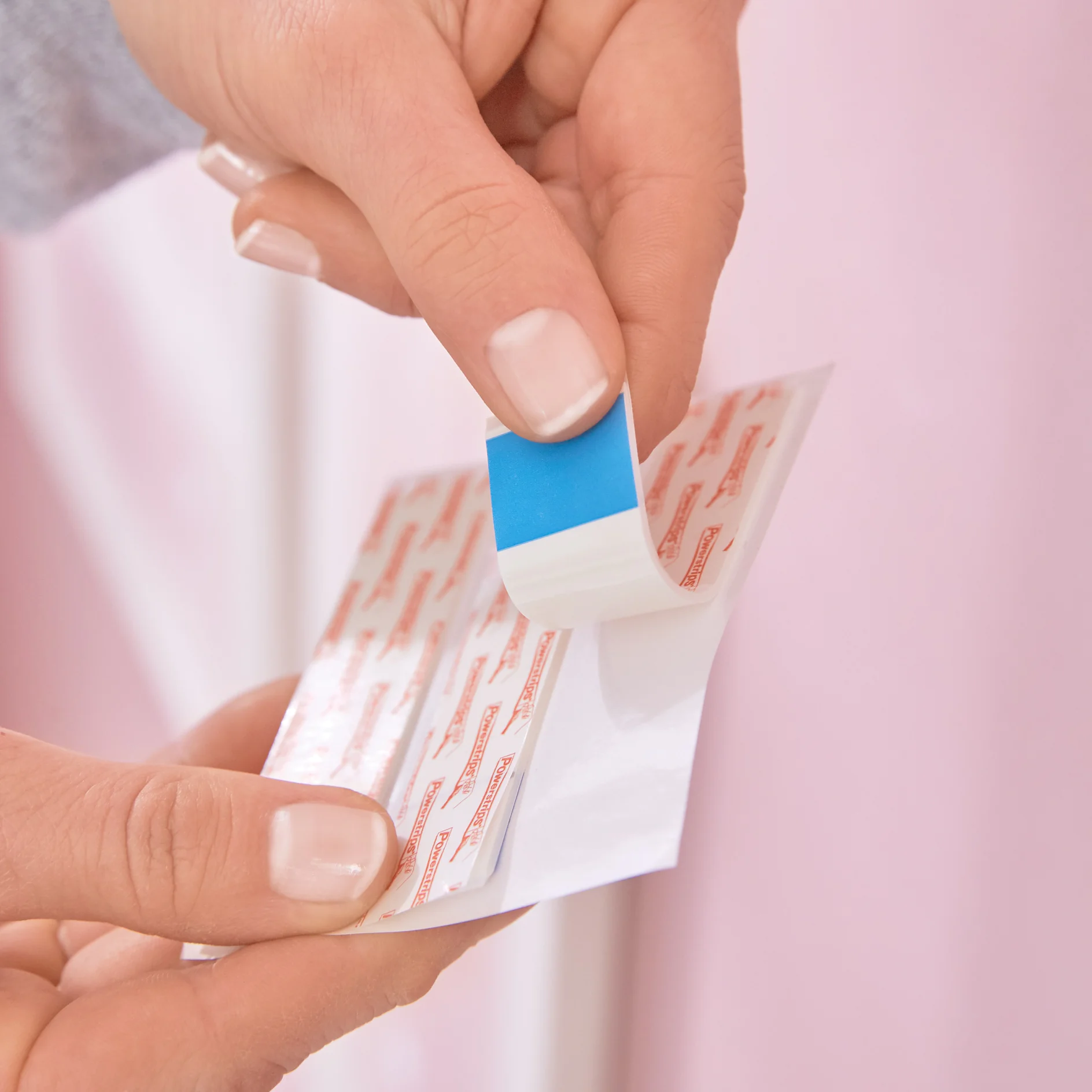 Clean the wall from any dust and dirt. Peel-off a Powerstrip® from the sheet.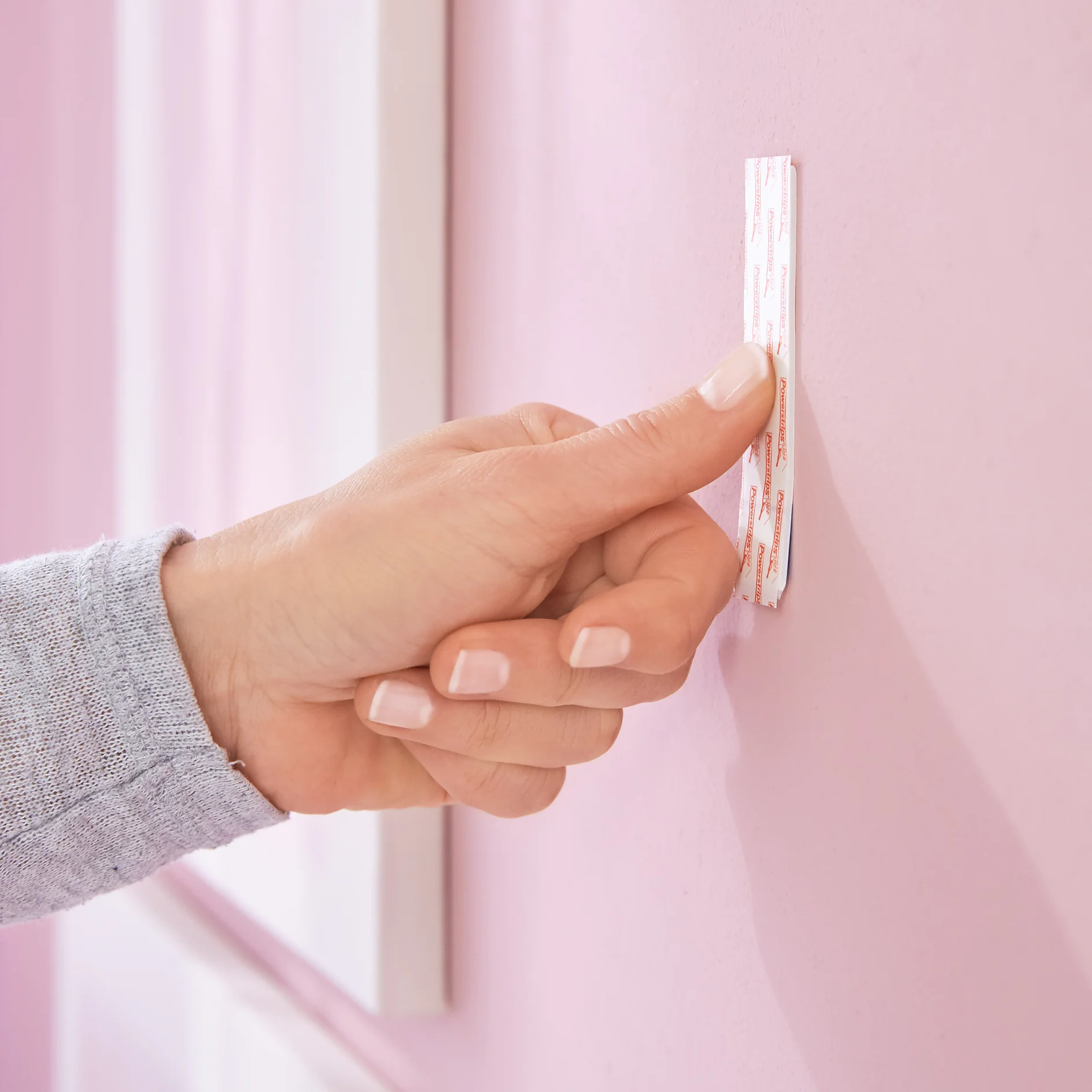 Place it on the desired spot on the wall and press firmly on different parts for at least five seconds.
Remove the protective film.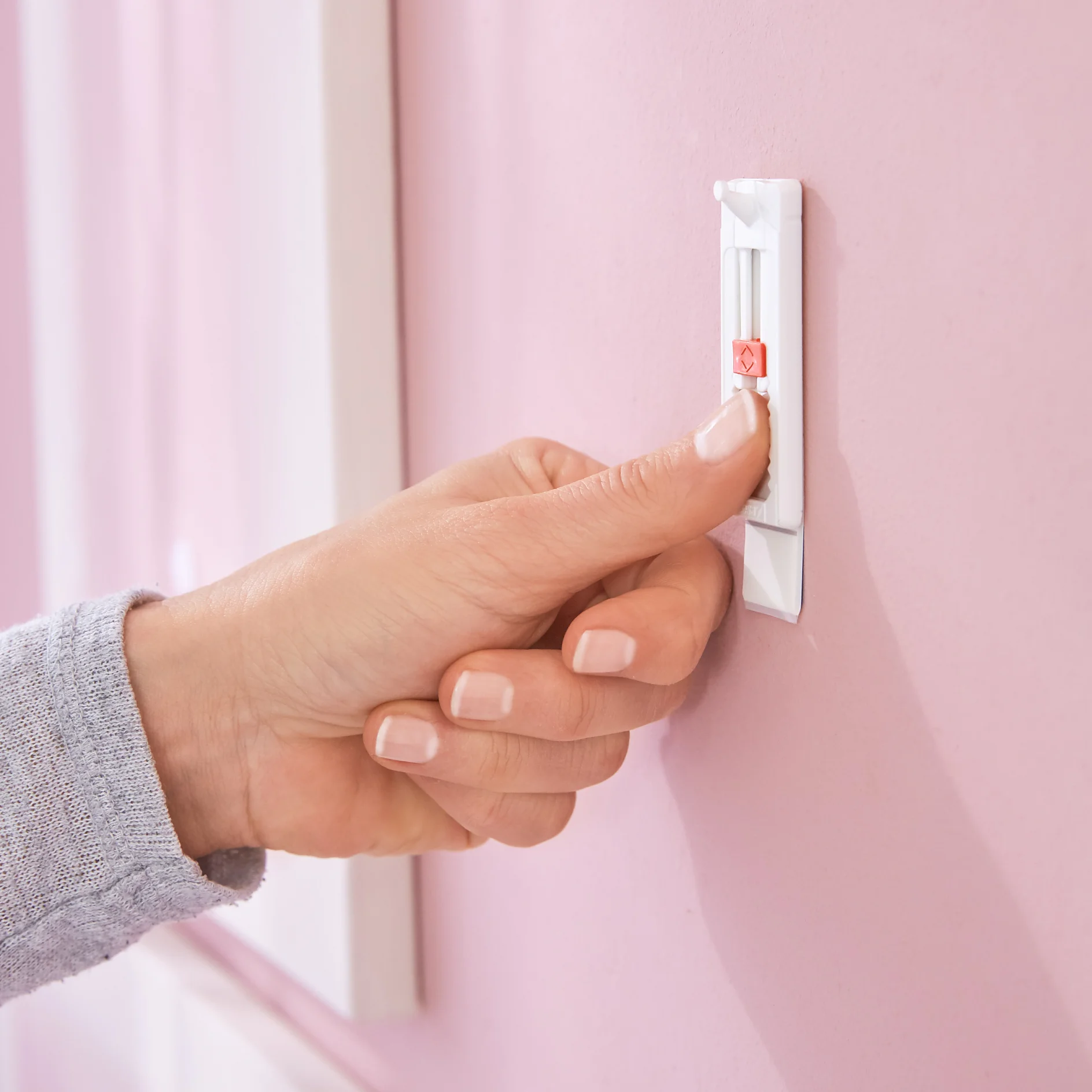 Place the Adhesive Nail on the Powerstrip® and press firmly on different parts for at least five seconds. If necessary, adjust the height of the nail.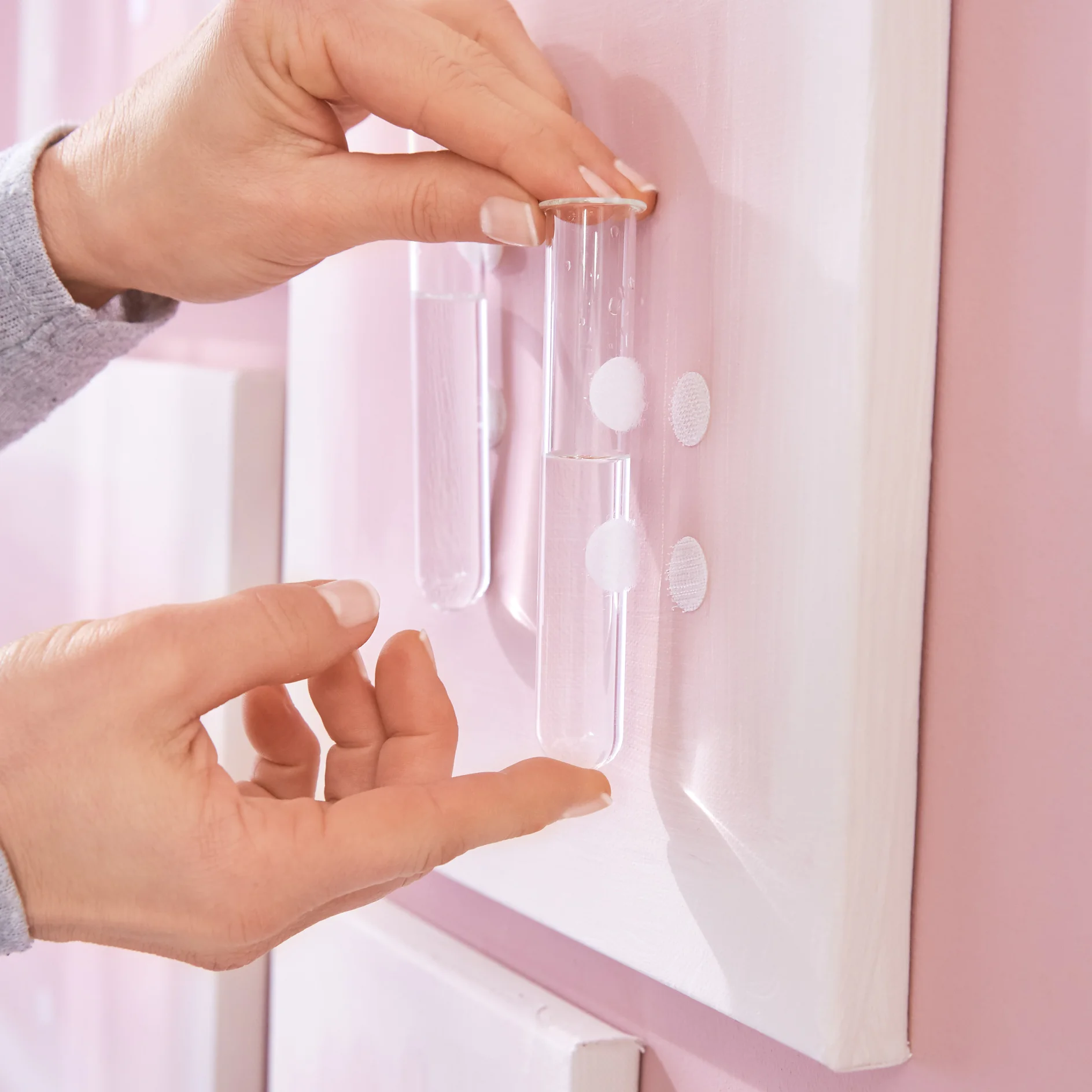 Place the frame on the Adhesive Nail and stick the water-filled test tube vases to the Hook & Loop Coins. Decorate the vases with single flowers.