Stars Advent Calendar
Hidden behind the decorative stars, there are small chipboard boxes, which are glued to the wall in the form of a Christmas tree using the practical Powerstrips® POSTER. Good to know: After the holiday season, they can be removed without a trace.
Level of difficulty
Original & quick
We need:
24 chipboard boxes ø 6 cm templates for stars and numbers scissors cutter cutting mat fineliner pencil cork board approx. 4 mm (here, table sets from Ikea) tesa® Powerstrips POSTER tesa Easy Stick ecoLogo® tesa® Handicraft tape
How we do it: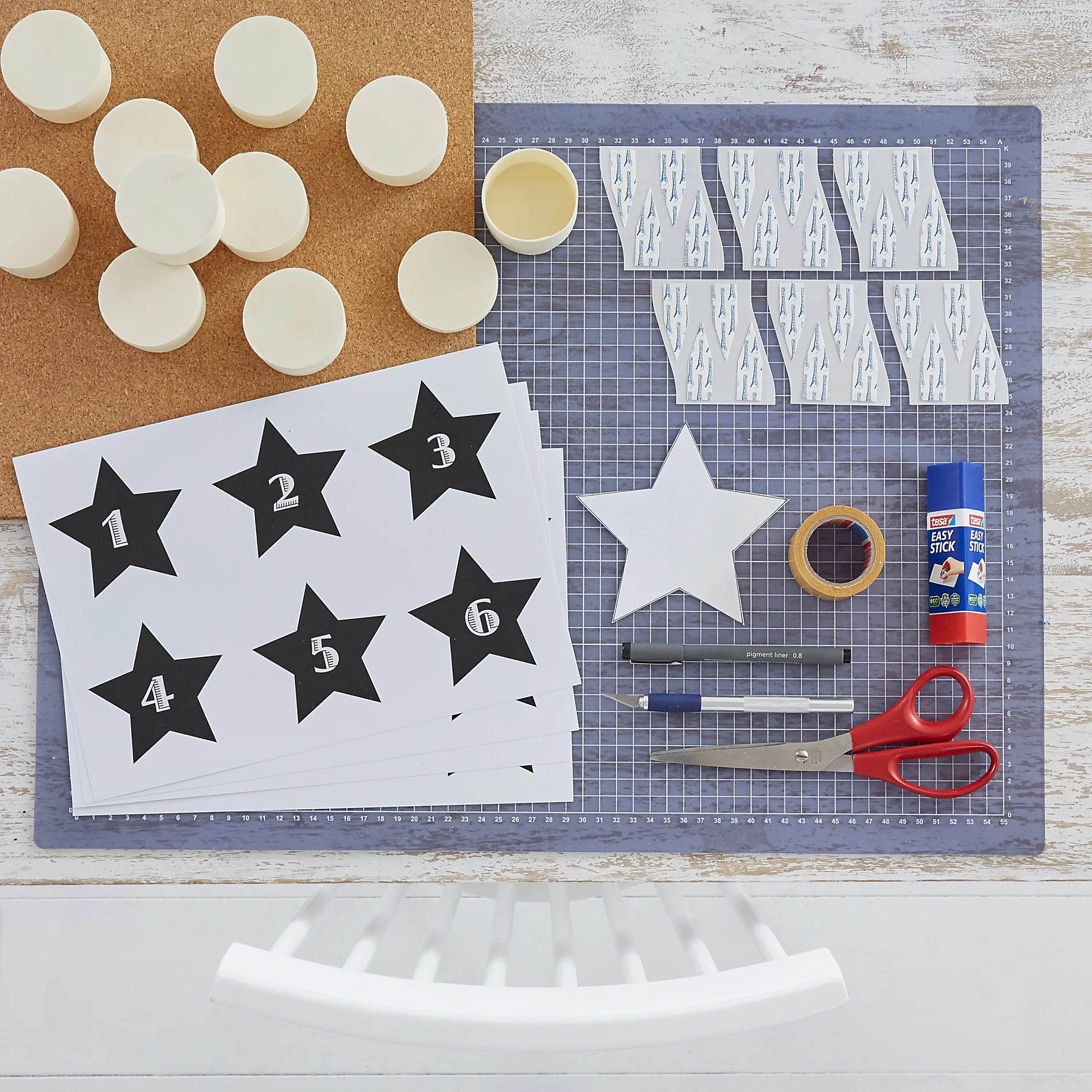 Collect all items and let's start!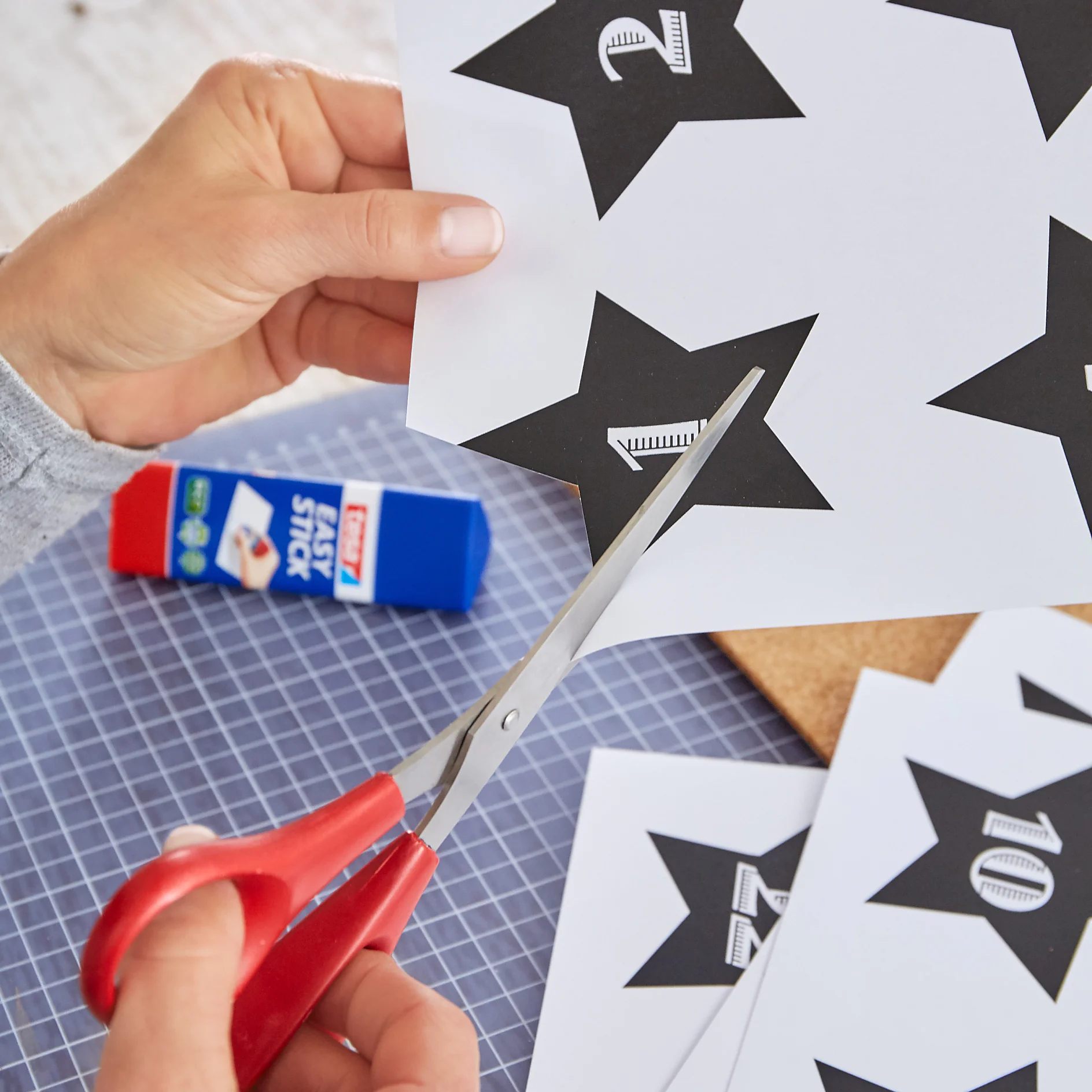 Cut out the templates for the numbers and the stars.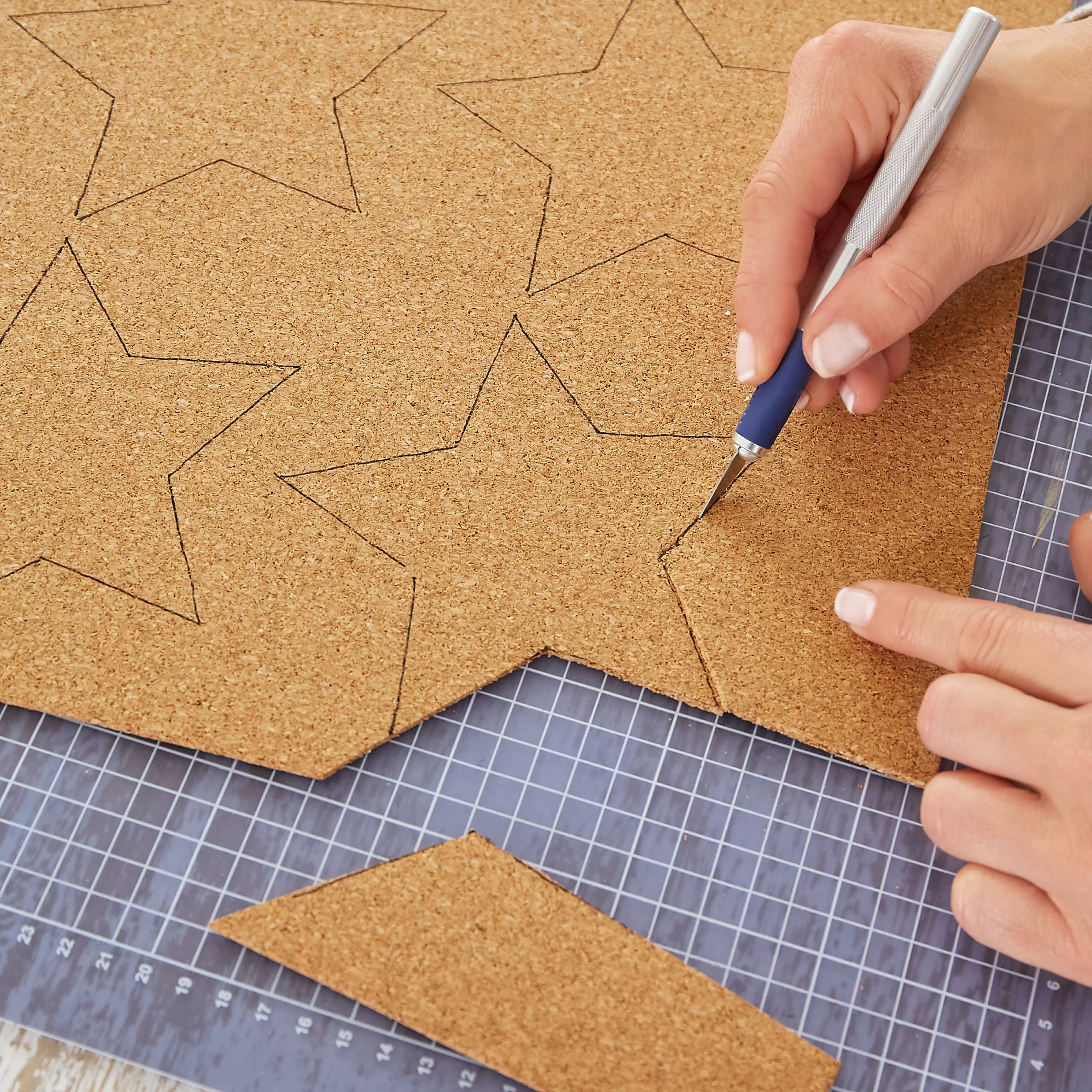 Using the fineliner, transfer 24 stars templates on the cork board and cleanly cut them out with the cutter.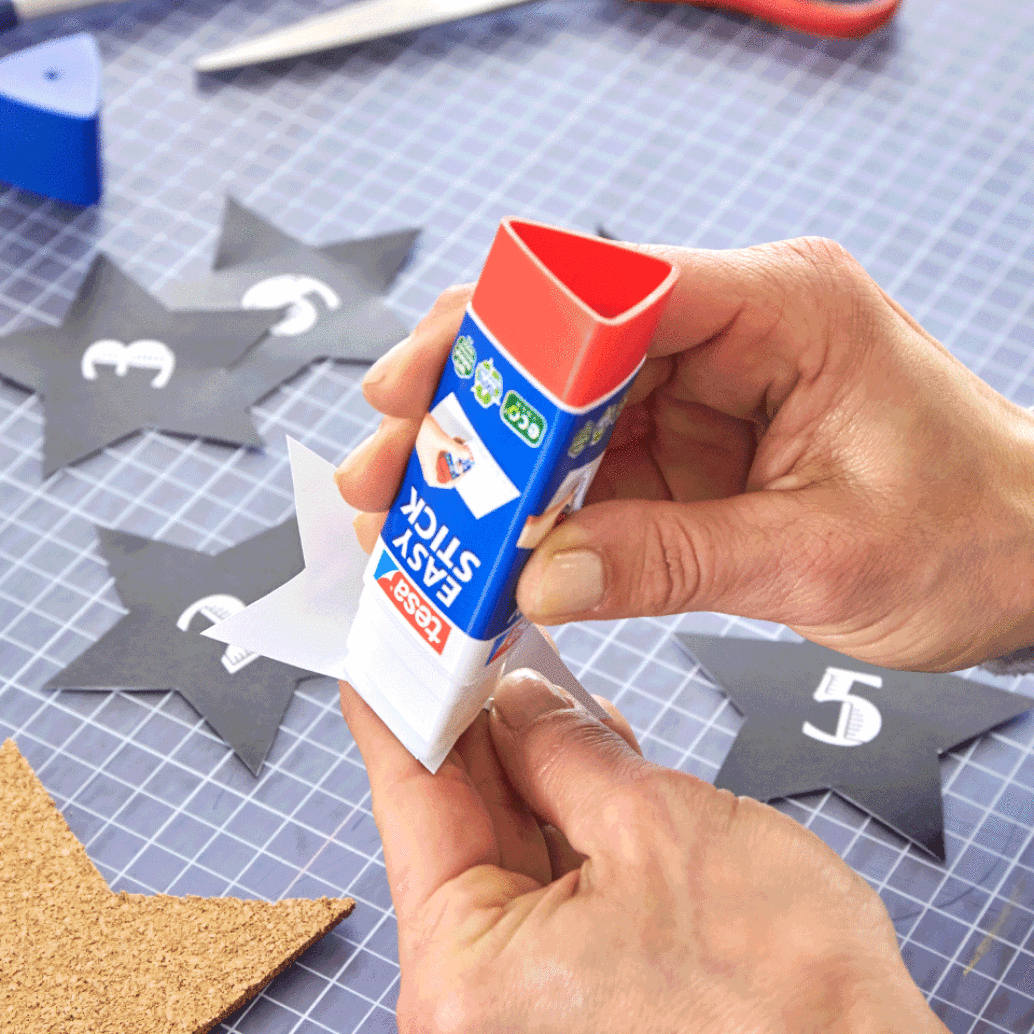 Glue the numbers in the center of the cork stars using the glue stick.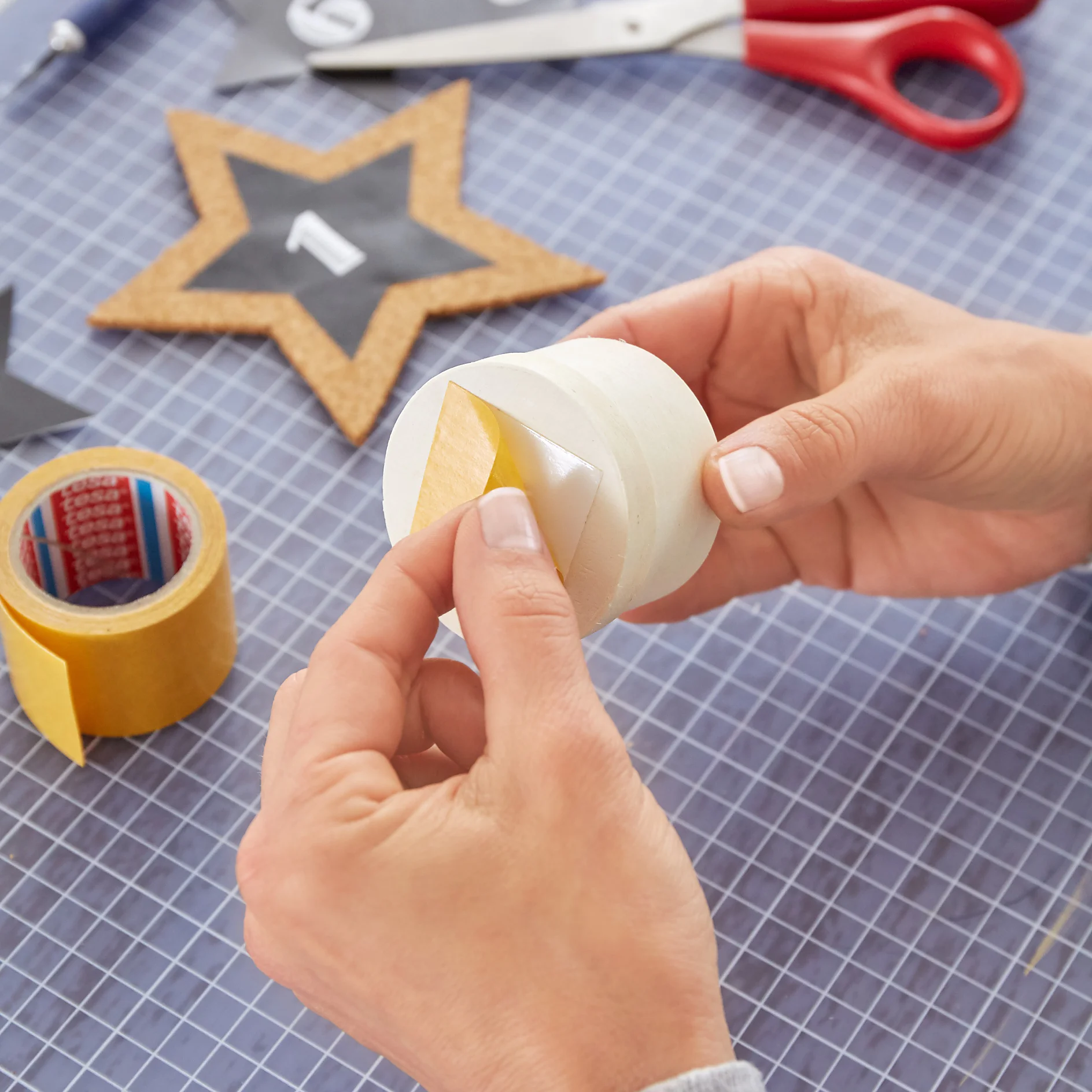 Place a piece of Handicraft tape on the covers of the boxes and peel off the protective film.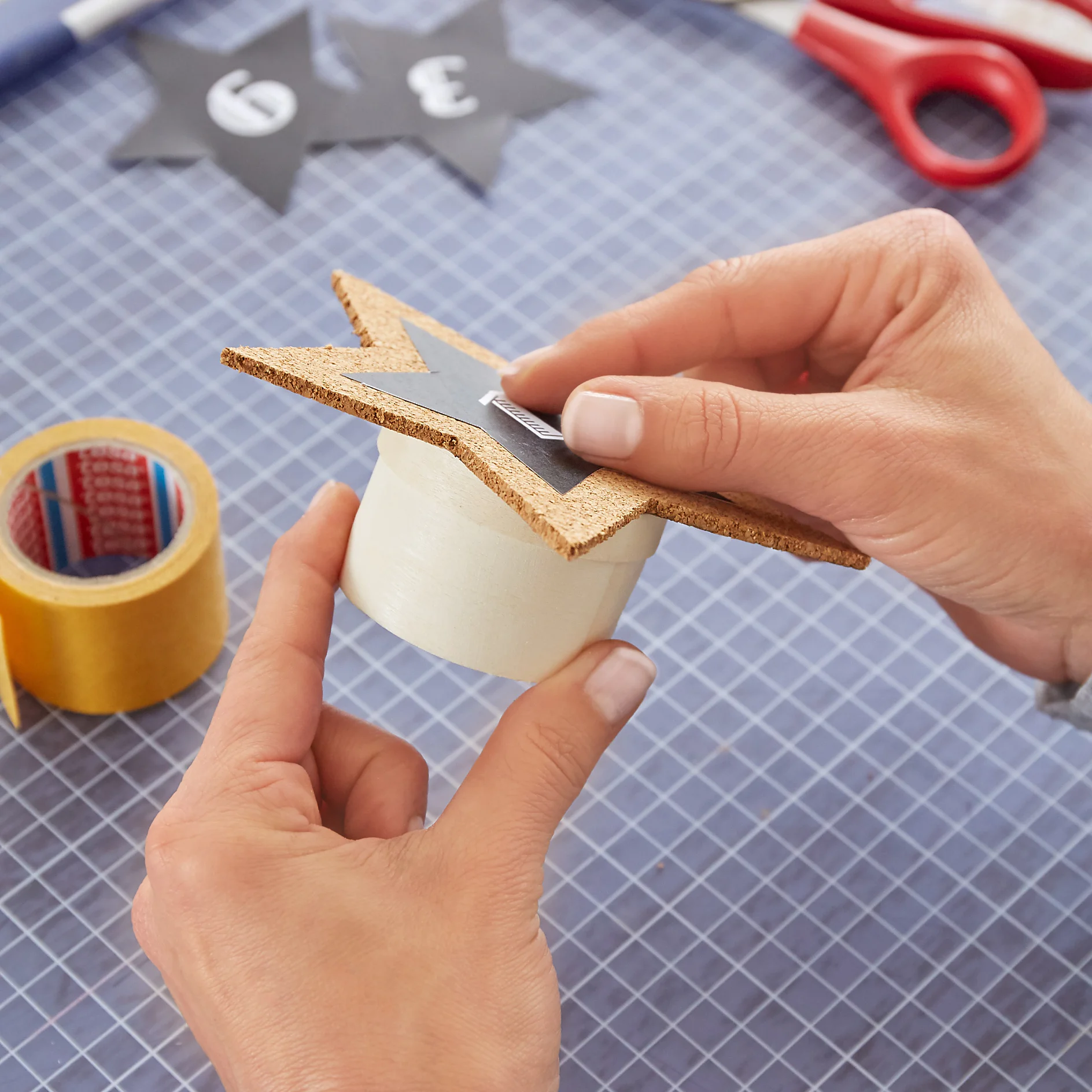 Glue the stars in the center of the top cover.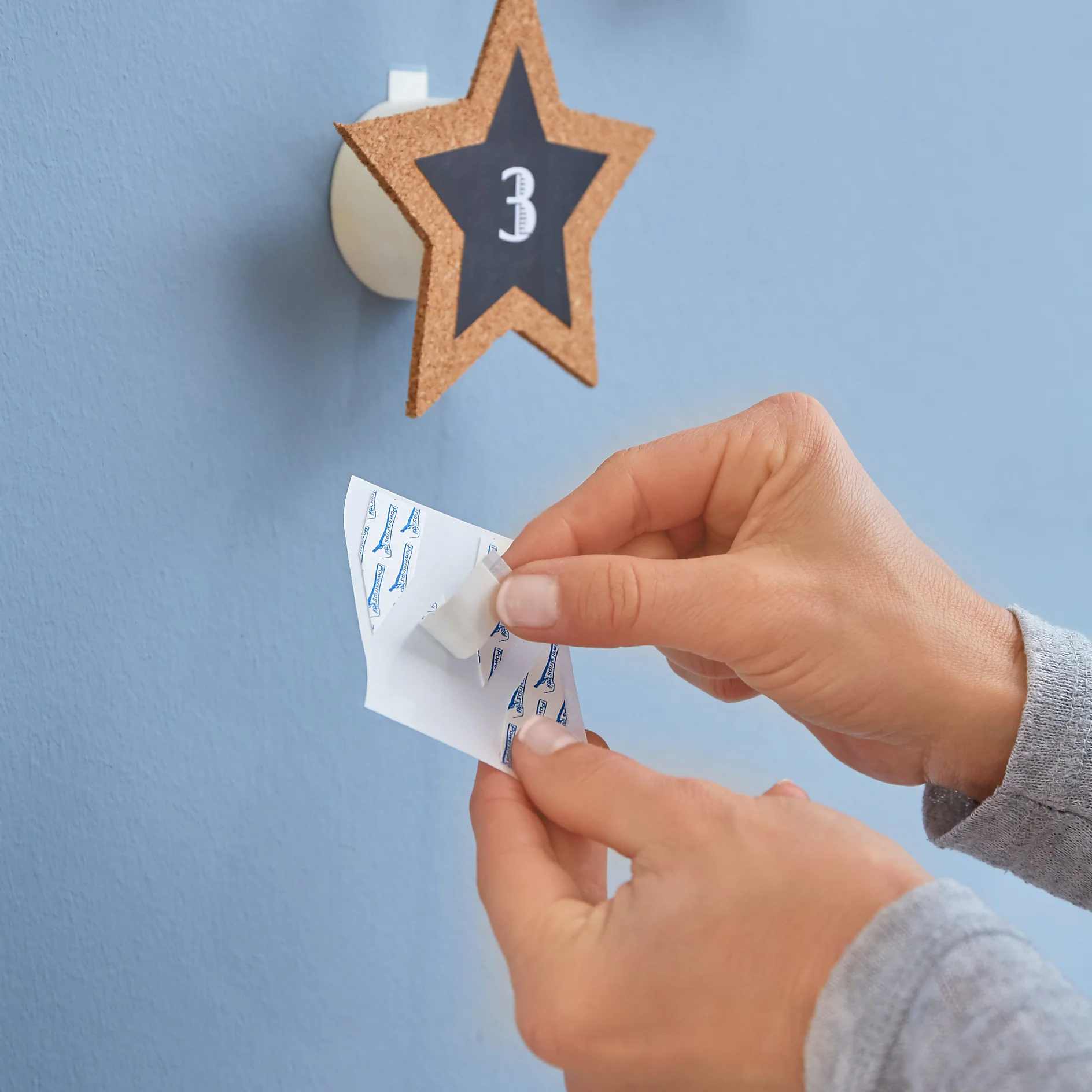 Select a design in which the boxes are to be hung on the wall. We choose a Christmas tree. Slightly mark the outlines with a pencil. Before applying the Powerstrips, clean the surface thoroughly. Peel-off a Powerstrip from the sheet…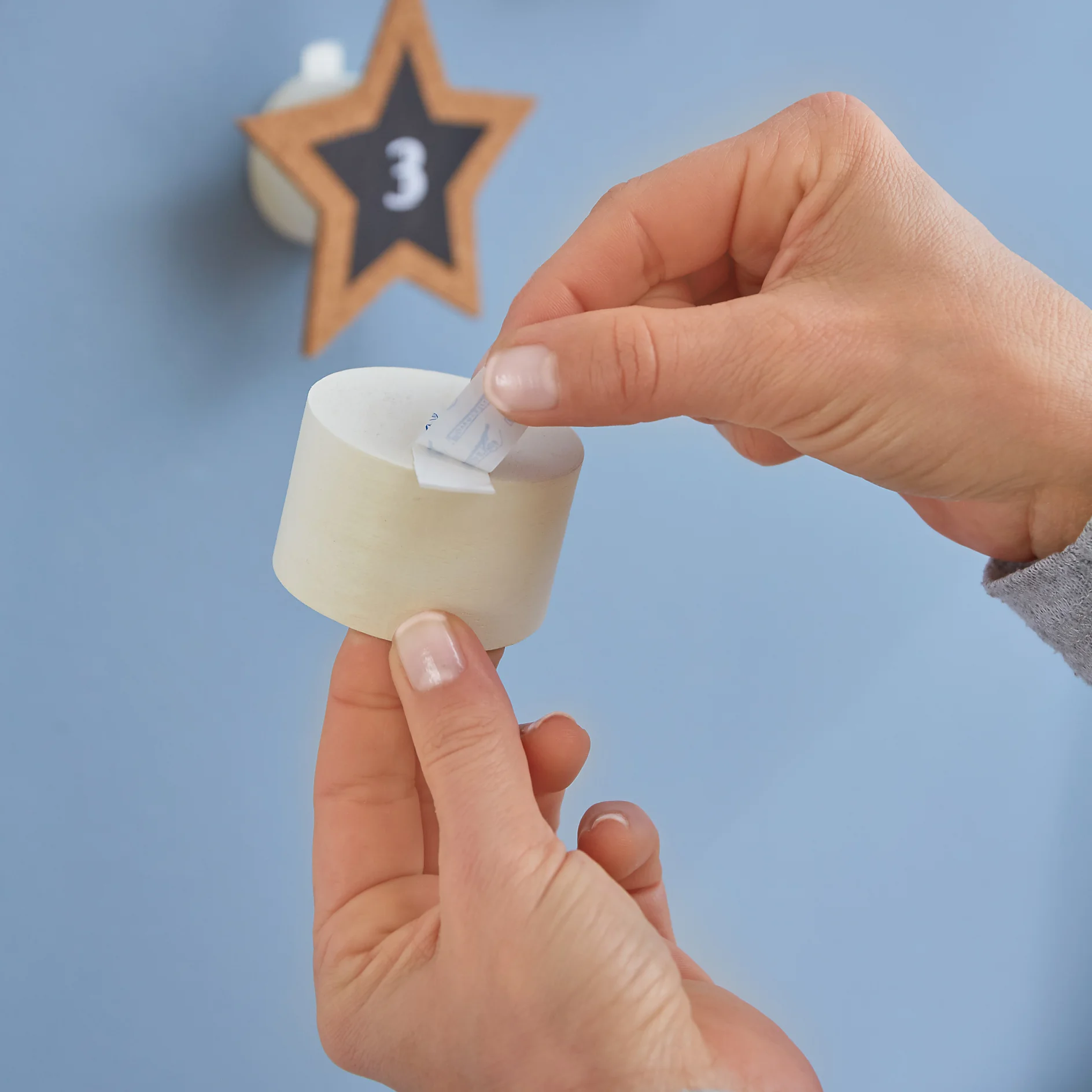 …place it on the backside of the boxes and press firmly. Do not press on the latch. Now remove the protective film.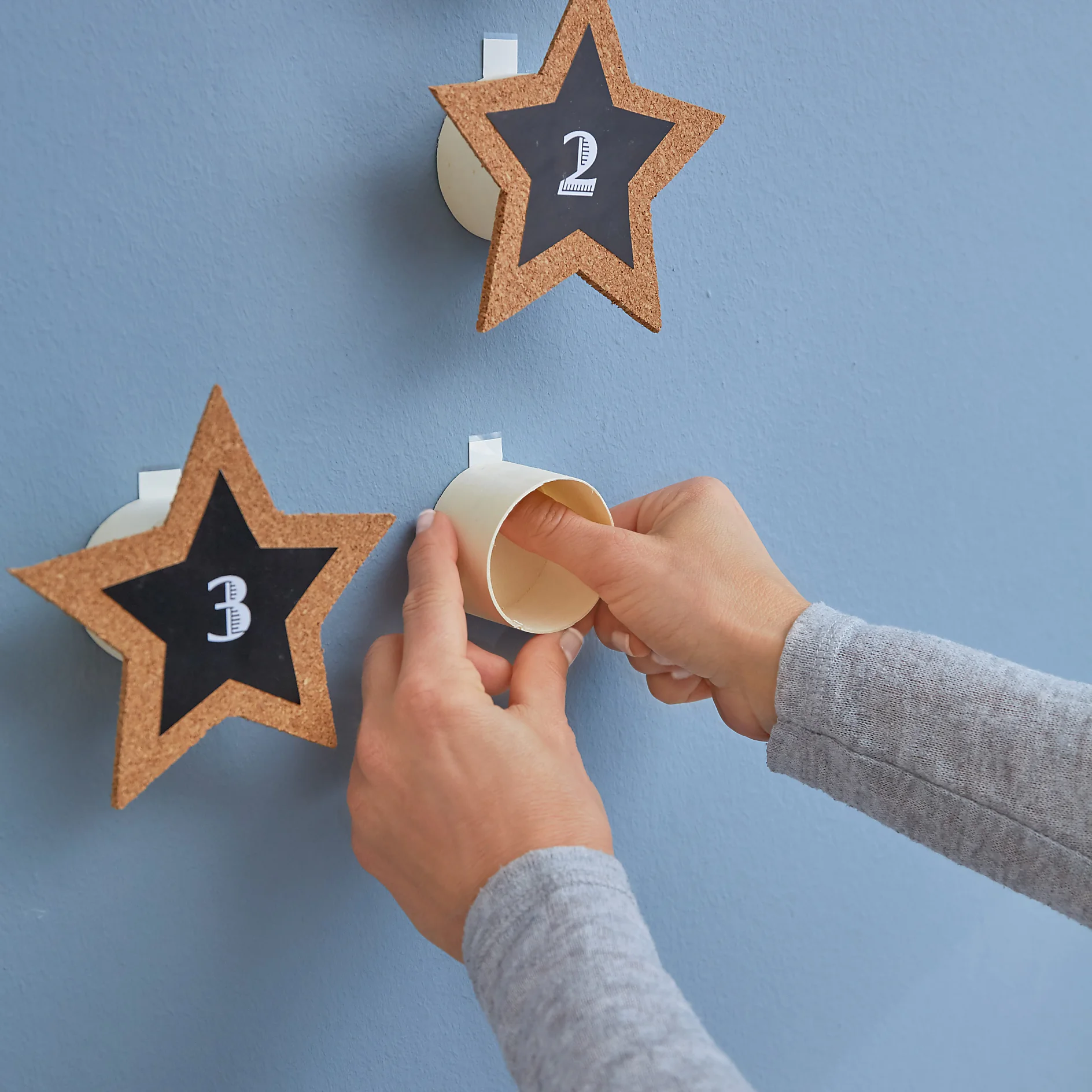 Firmly press the boxes on the desired position on the wall for at least five seconds.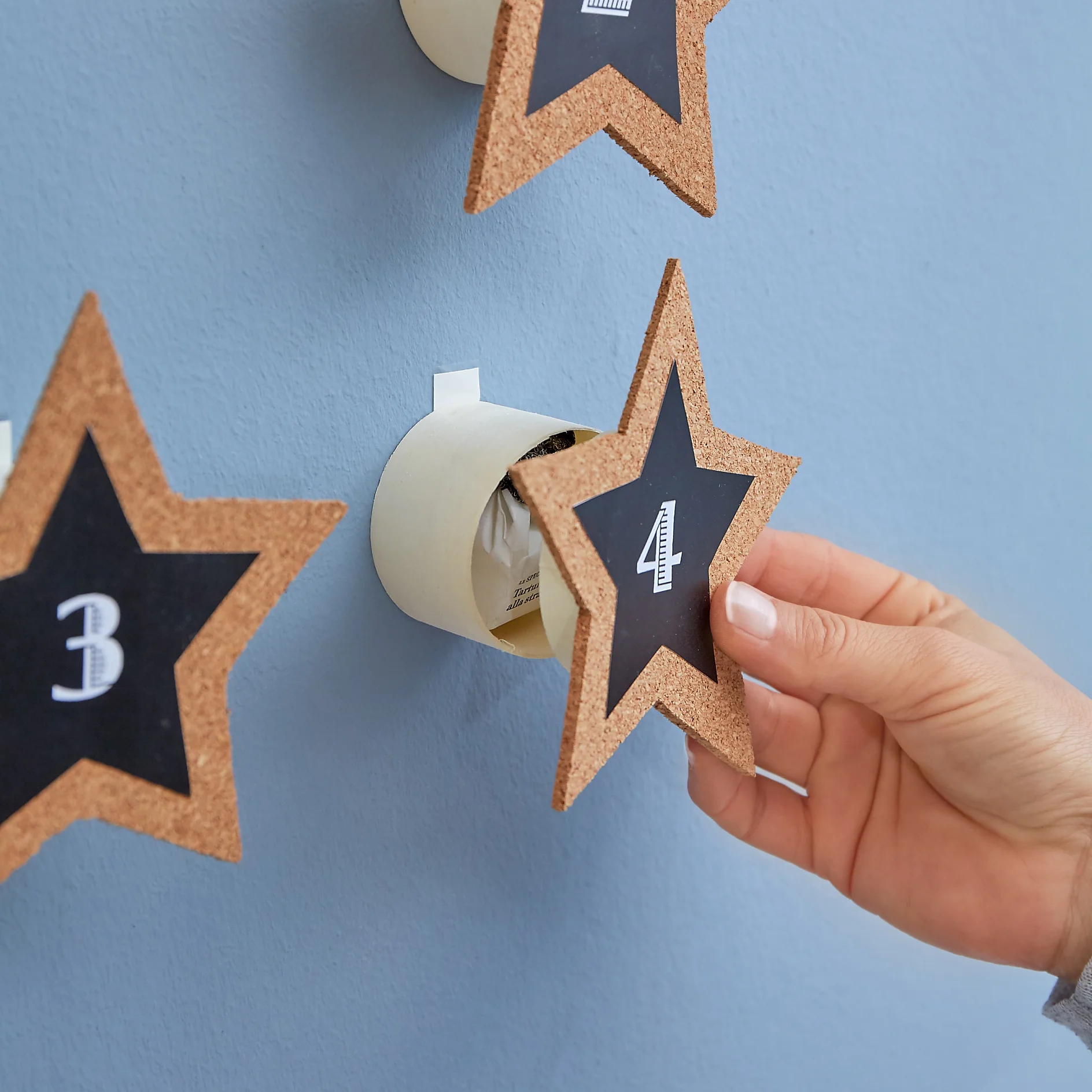 Fill the boxes with cool Christmas gifts and place the star covers on them.