Star Napkins
Christmas is the season of fine dining! But it's also the time for homemade Christmas decoration. Therefore, the table is festively set with self-decorated cloth napkins that are easy to make: Stick a stencil on the fabric using masking tape, dab it with paint, iron the napkin – done. These Christmas paper napkins can be created in the twinkling of an eye, even during the stressful days before Christmas.
Level of difficulty
Leisurely inspiration
We need:
Linen napkins (here with color gradient)
textile paint gold
stippling brush
template star
pencil
scissors
tesa® Masking Tape for Wallpaper 25m x 25mm

Time: approx. 10 minutes + 2 hours drying time
This is how we do it: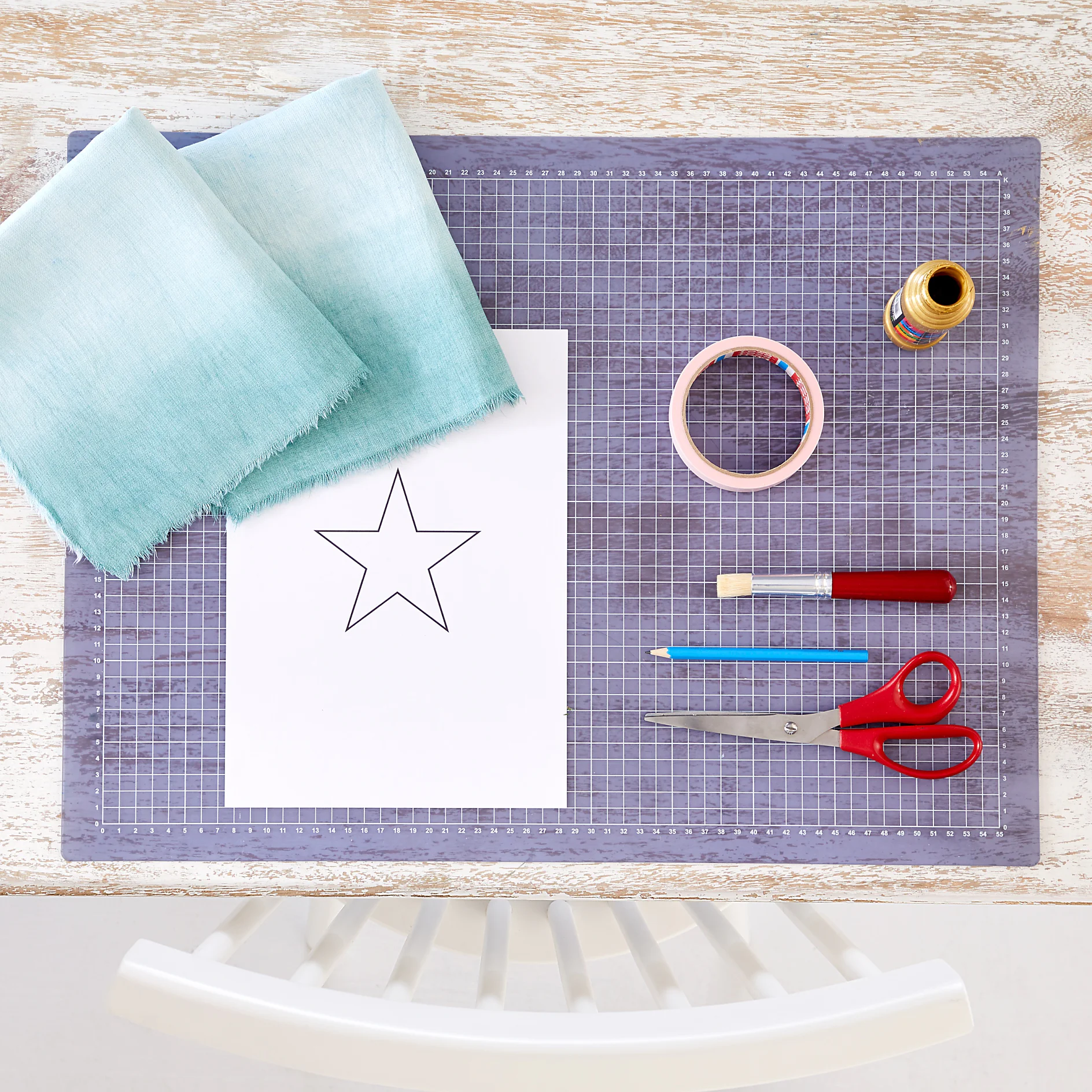 Collect all items and let's start!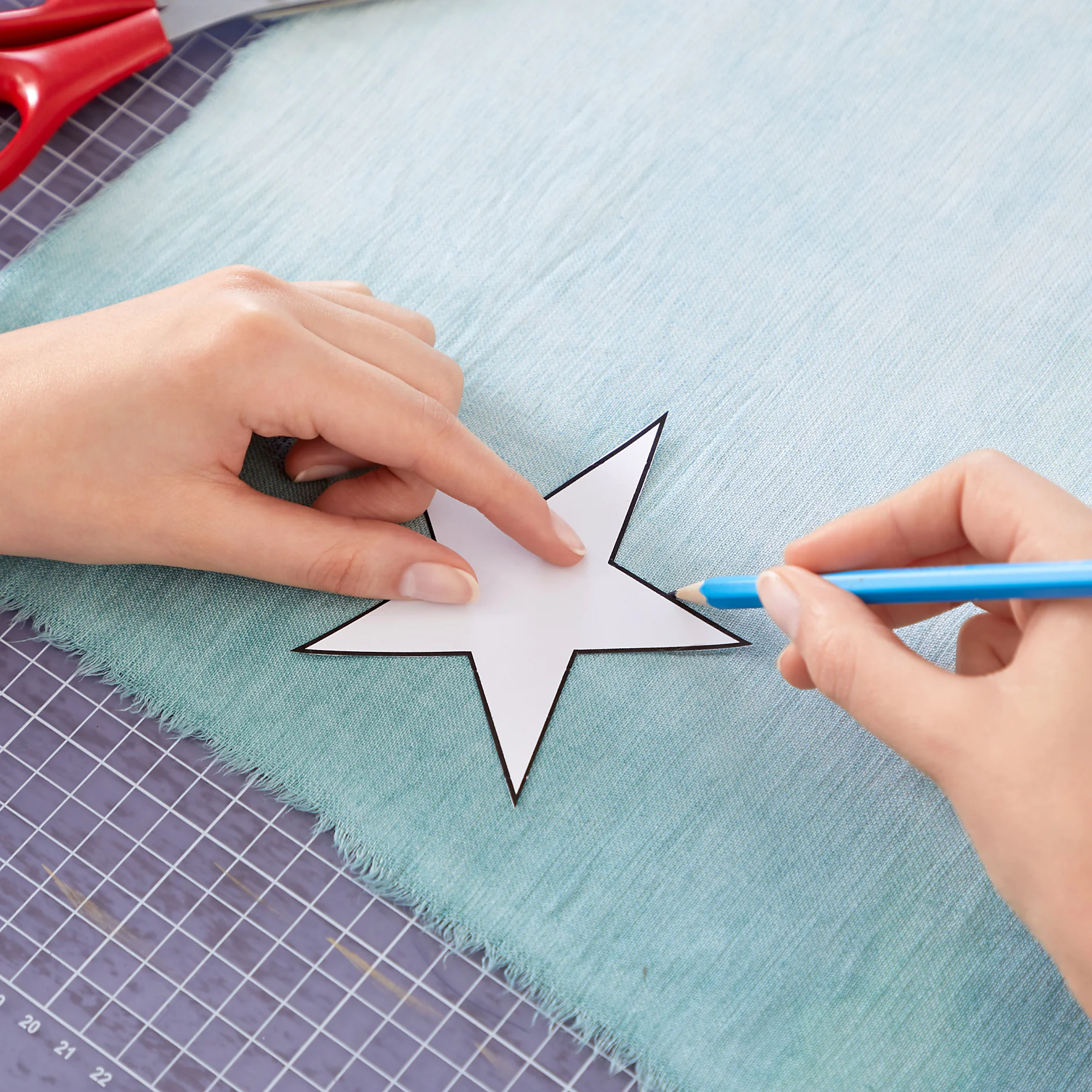 Print out the template and cut out the star. Place the star on the napkin in the desired position and transfer the outlines to the fabric using a pencil.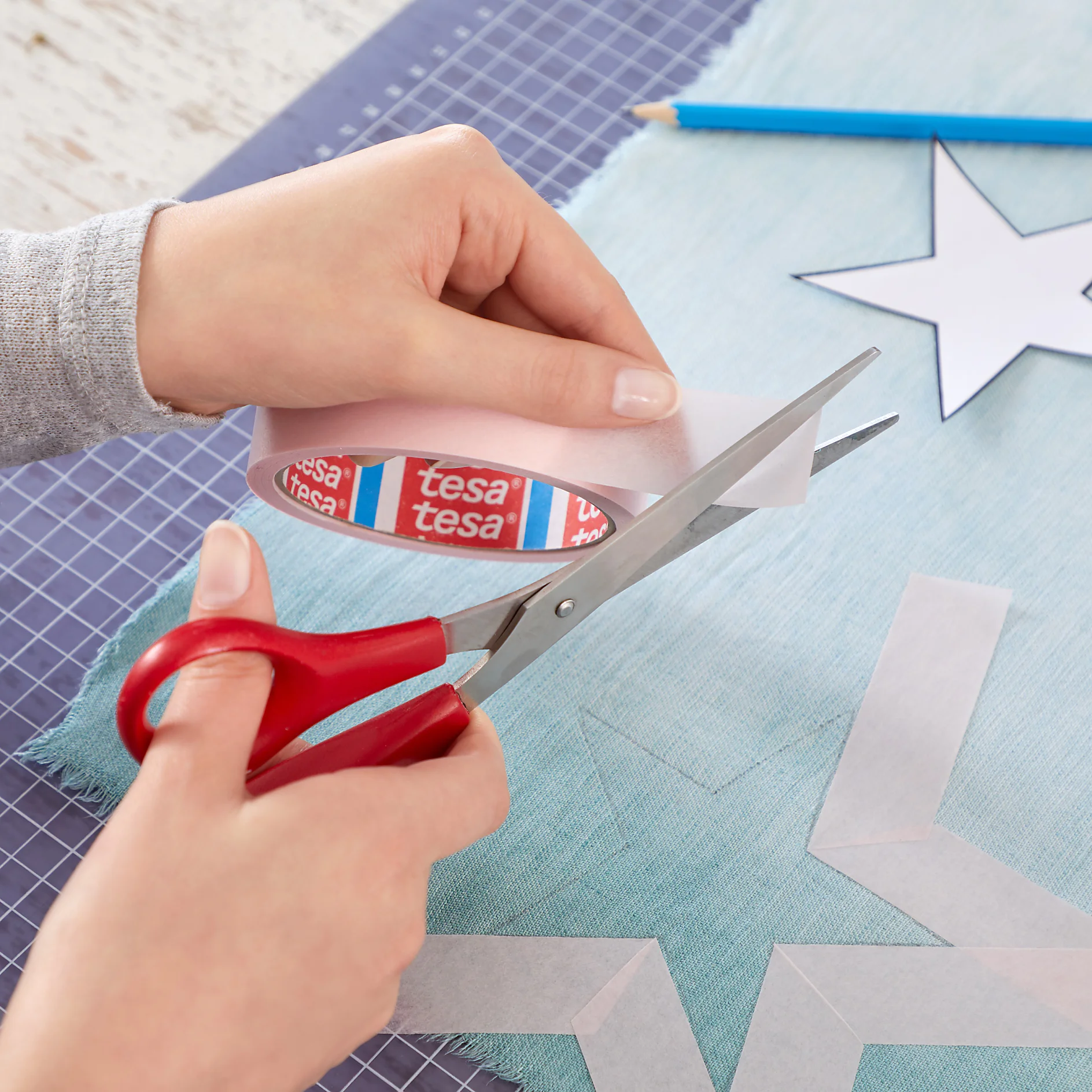 Mask the lines with the tape. Simply cut a point into the masking tape so that the inner corners of the star can be covered.
The masking tape should be slightly overlapping in the corners.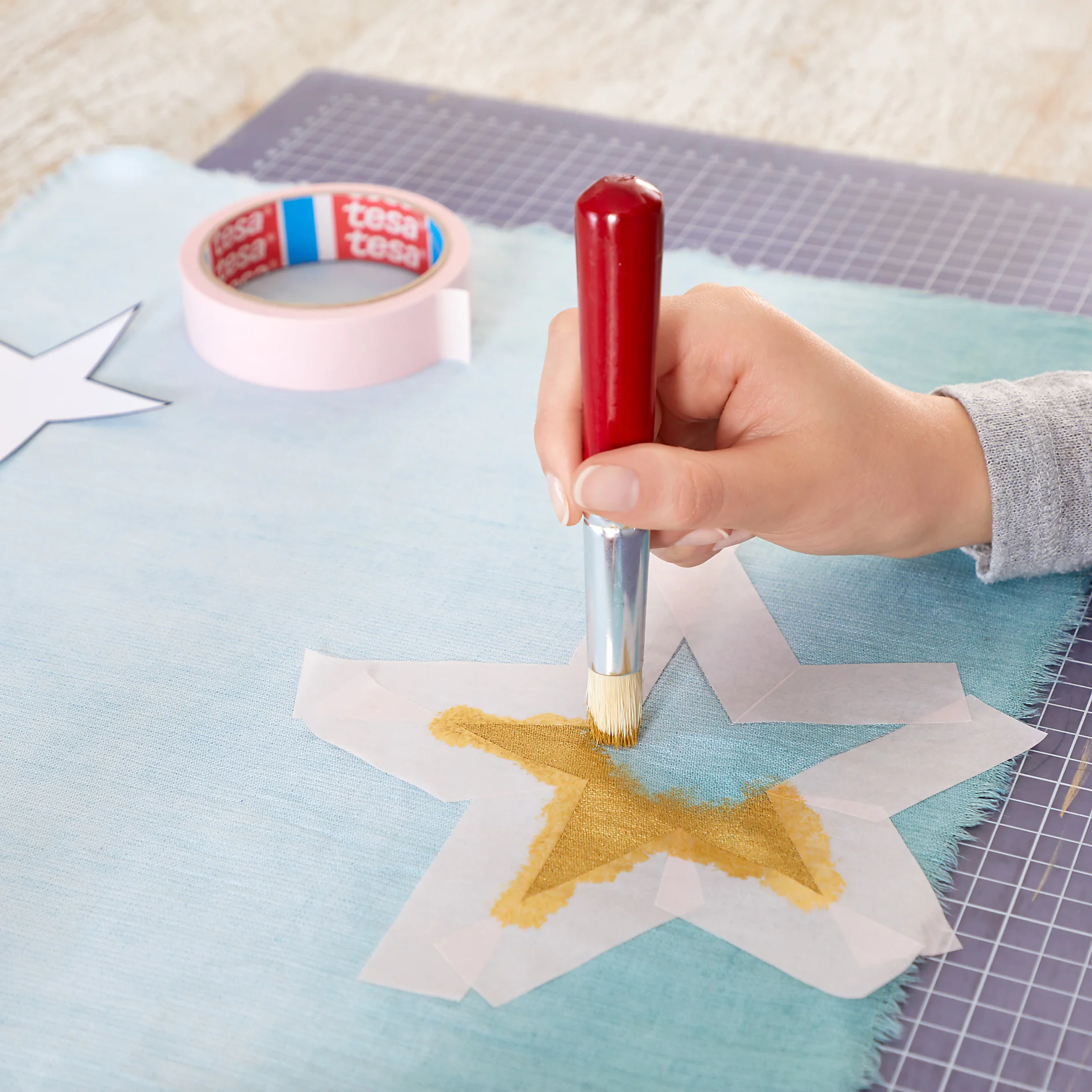 Firmly press the masking tape onto the napkin and dab the inside of the star with golden textile paint.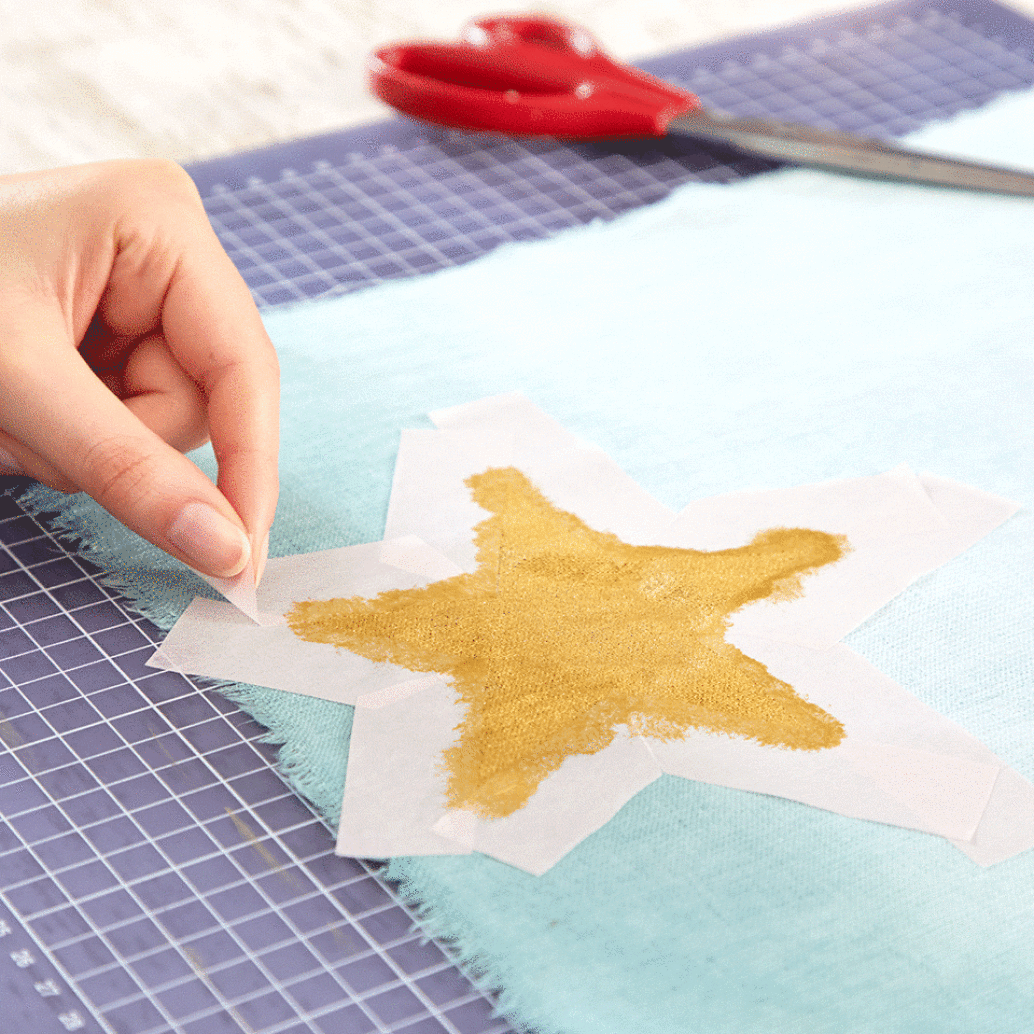 Allow to dry and remove the masking tape.
Continue the treatment of the napkin according to the instructions of the paint manufacturer.