Shelf from boxes
Stylish home interior design: The shelf made from boxes is mounted to the wall with the removable adhesive strips Powerstrips® LARGE. Home decor for your dressing room.
Level of difficulty
Leisurely inspiration
We need:
Round white boxes of different sizes scissors ruler pencil self-adhesive marble foil tesa Powerstrips® LARGE
How we do it: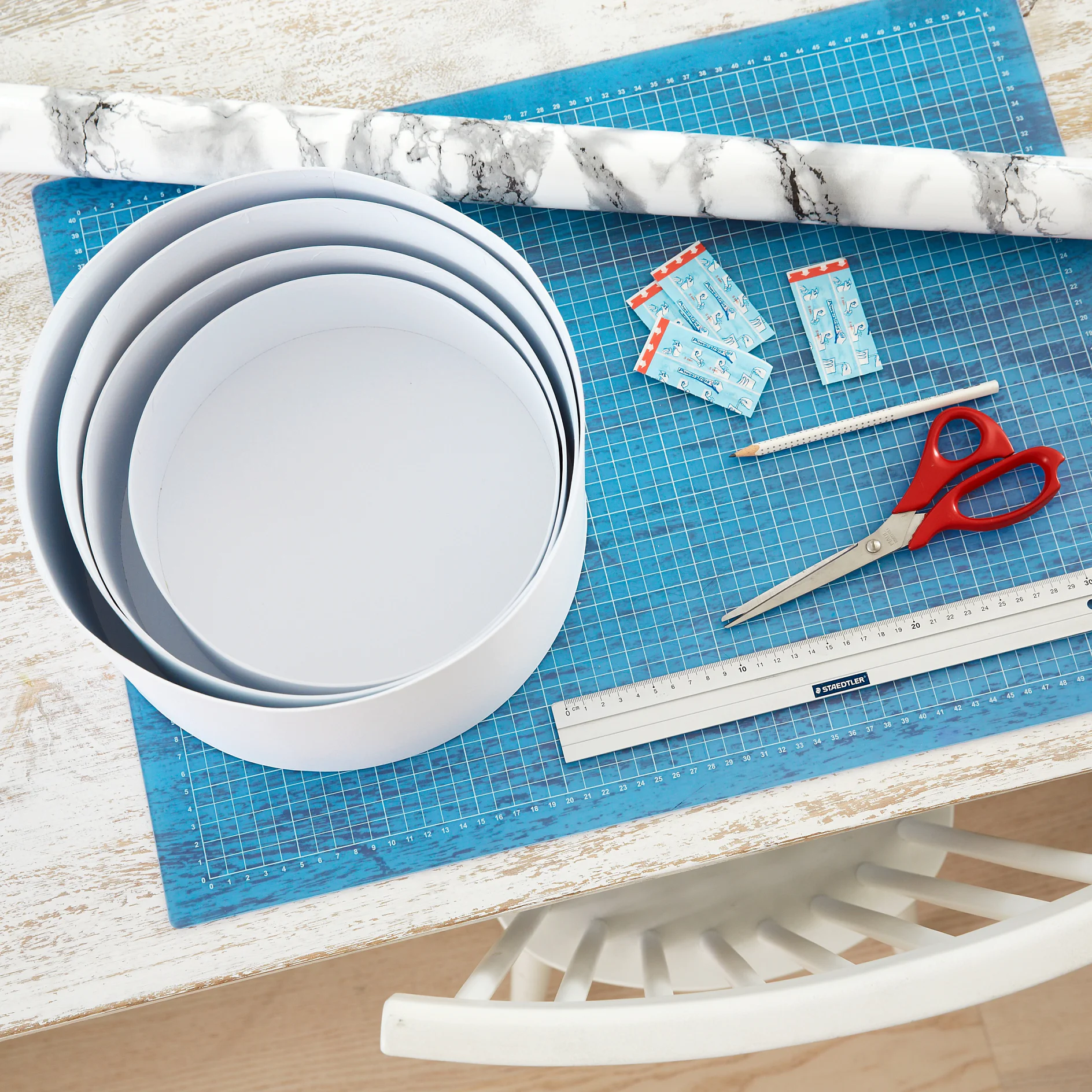 Collect all required items and let's start!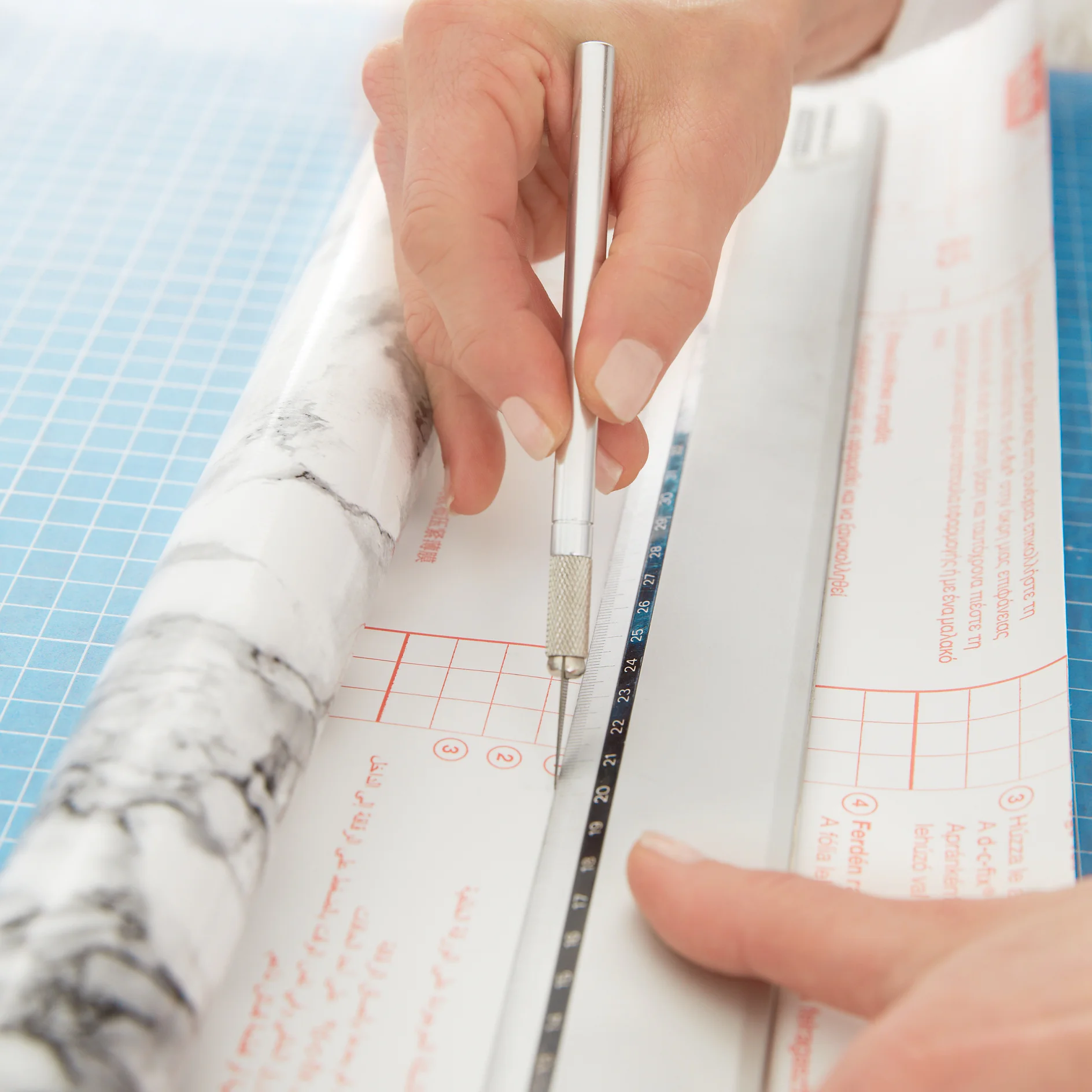 Cut out strips from the marble foil, according to the circumference and the height of the boxes.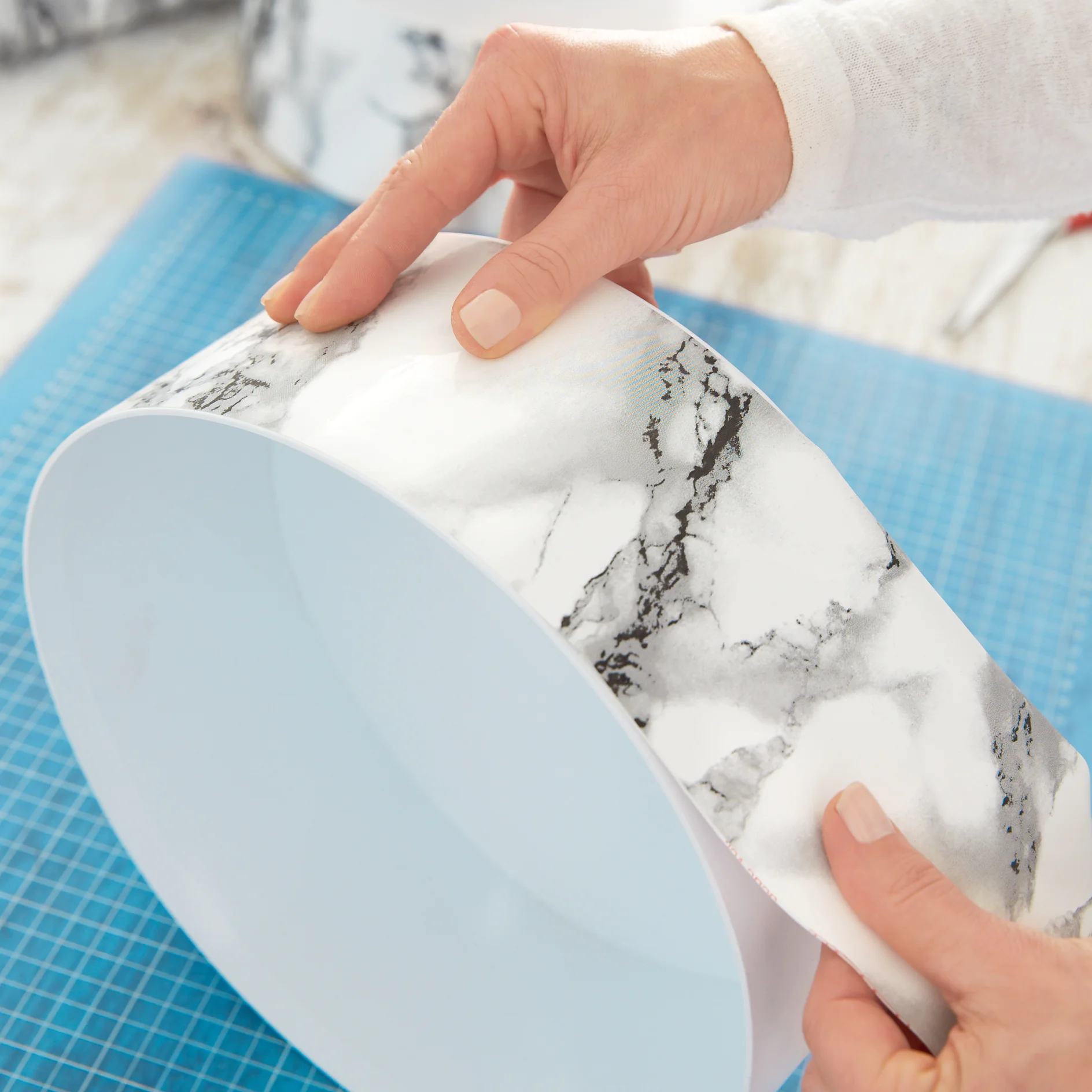 Stick the foil to the outside of the boxes.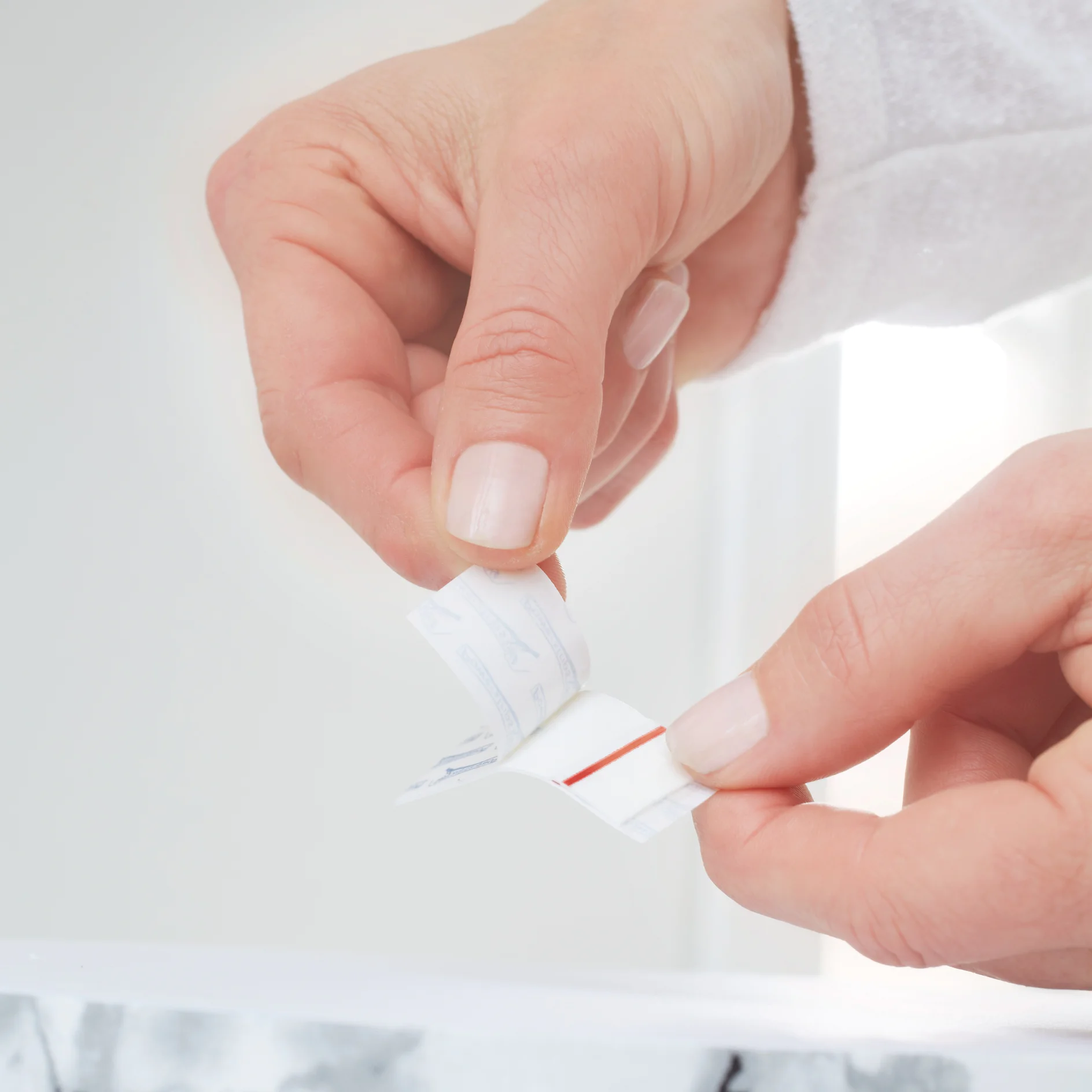 Remove one protective film from the Powerstrip®.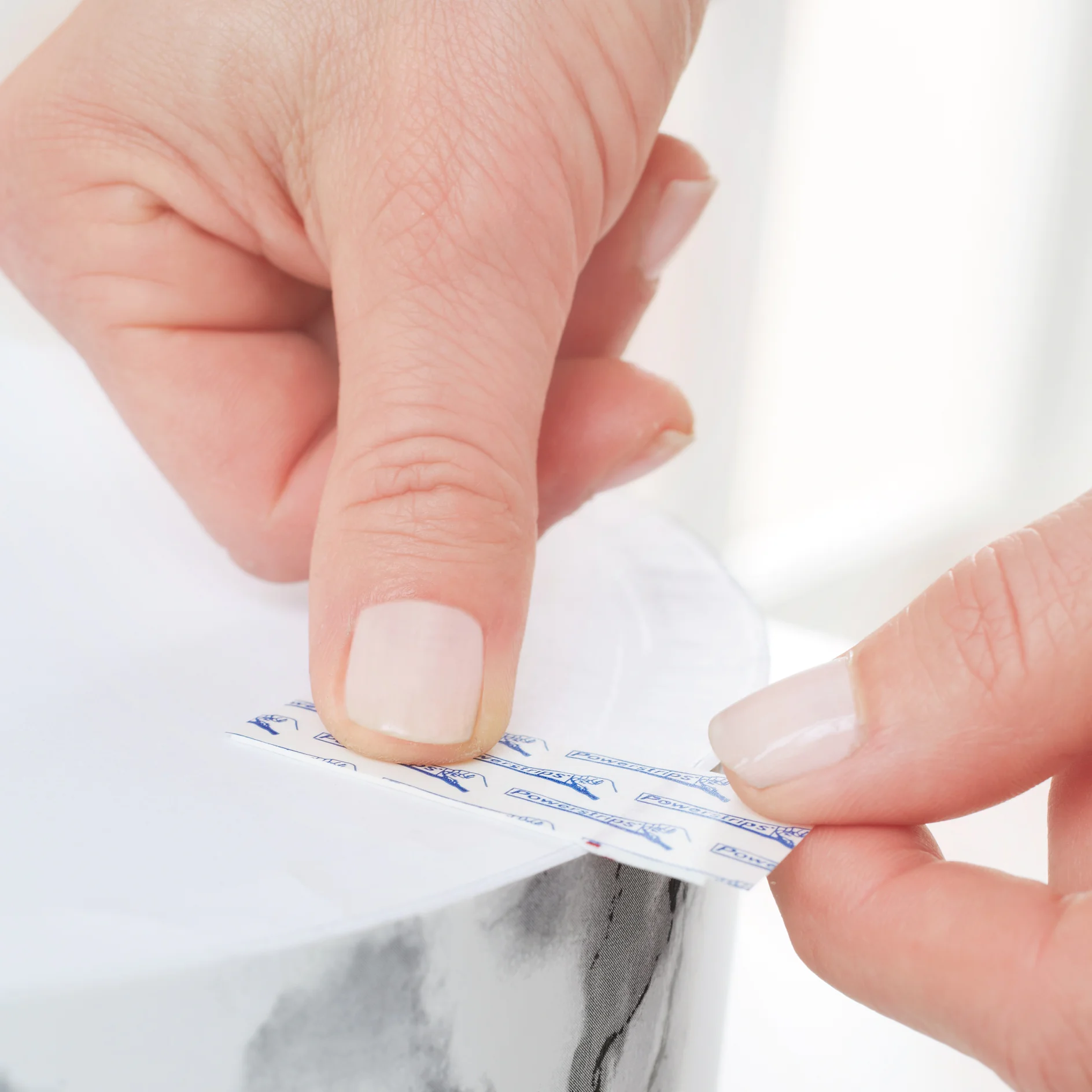 Firmly press the Powerstrip® at least five seconds on the desired spot on the box. Make sure that the latch protrudes on the edge.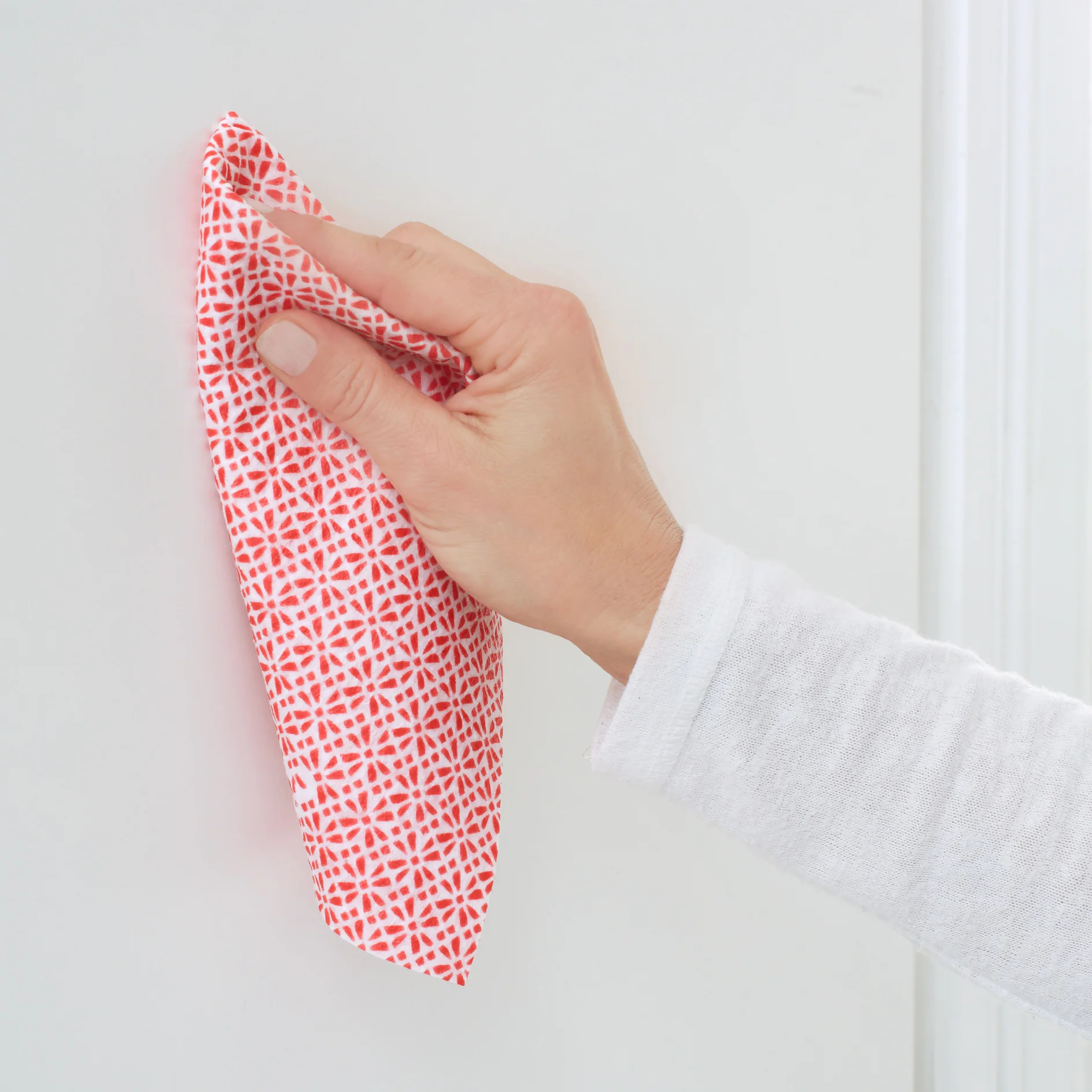 Before applying the Powerstrip®, clean and dust the surface thoroughly.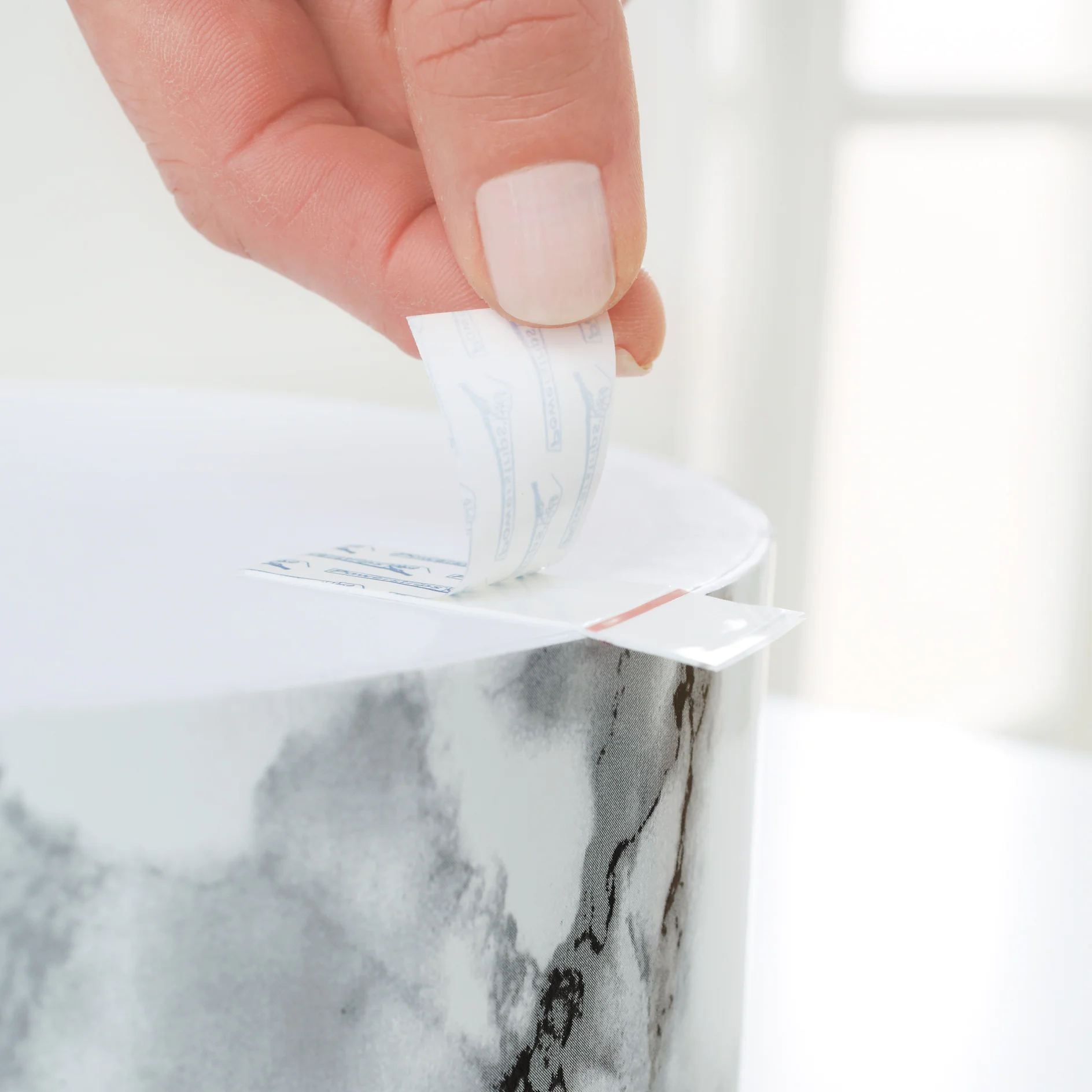 Remove the second protective film.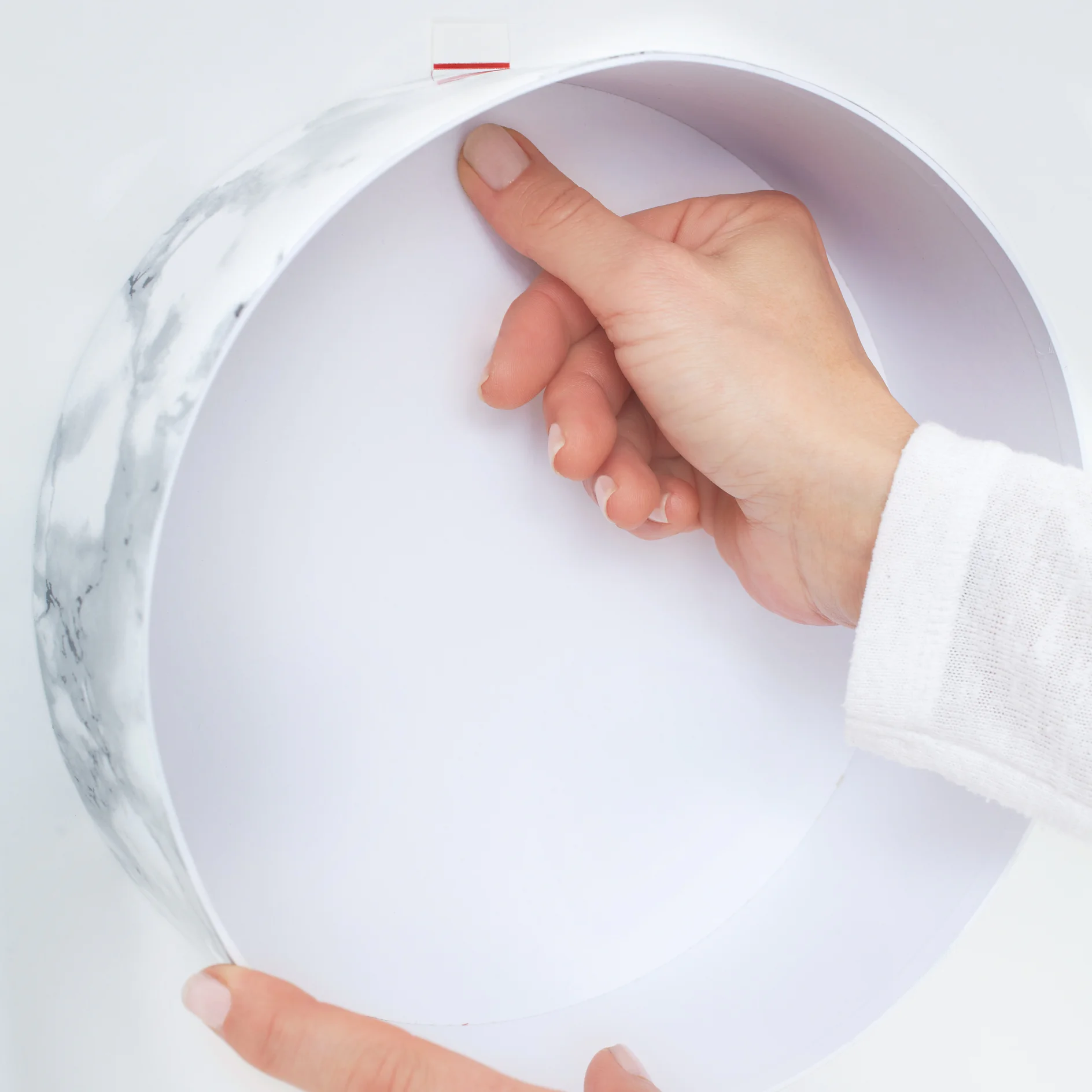 08

Step 8

Firmly press the box for at least five seconds on the wall.
If you plan to store heavier items in the boxes, please use two Powerstrips® per box! Now check out our other organizing ideas!