Picture Art Wall
This wall art idea made of square cards can be ordered in the desired size. It is attached to the wall with removable Powerstrips®.
Level of difficulty
Original & quick
We need:
Image from IXXI (here: "Water abstraction" by Iryna Shpulak, 100 x 140 cm, www.ixxiyourworld.com) set delivery including all accessories scissors spirit level tesa® Masking Tape Perfect 50m x 30mm tesa Powerstrips® SMALL (included)
This is how we do it: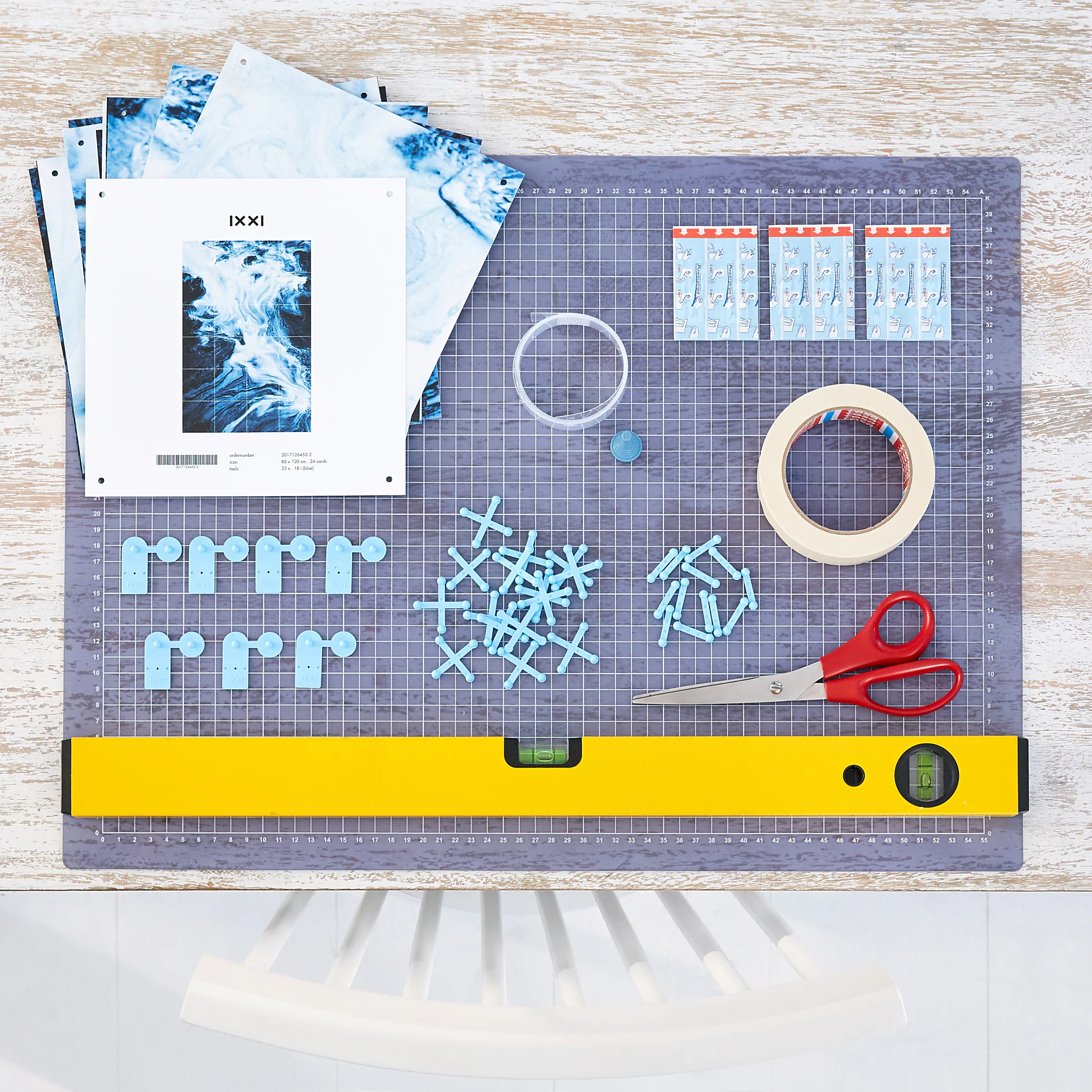 Collect all items and let's start!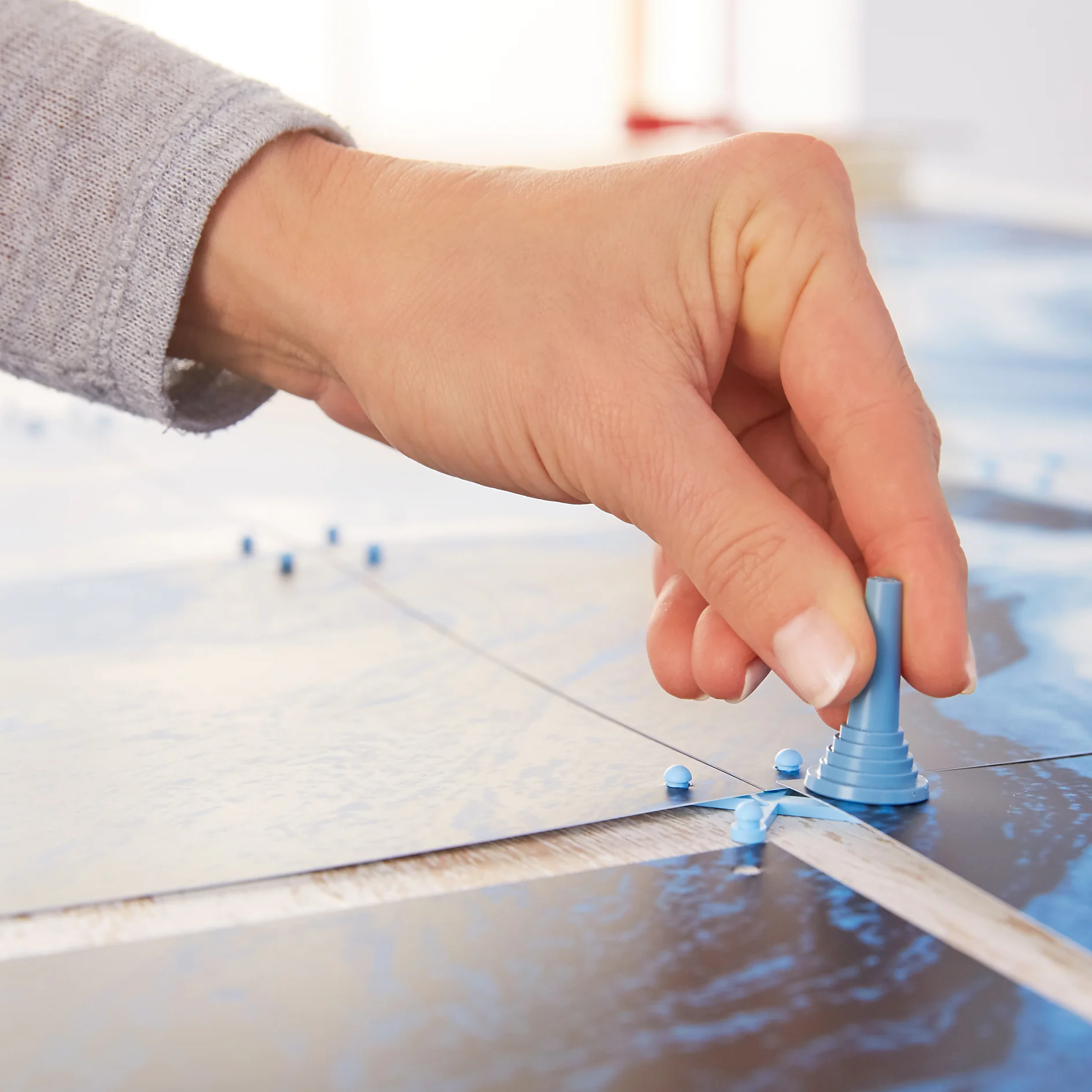 Place all the cards of the wall art for living room on a flat surface, according to the pattern included in the set. Click the cards together using the X and I elements. To avoid damage, use the click tube (included as standard accessory). In the top row of cards, no I-connectors are used. Later, using the so-called "Monos", they will be clicked on the connection strip.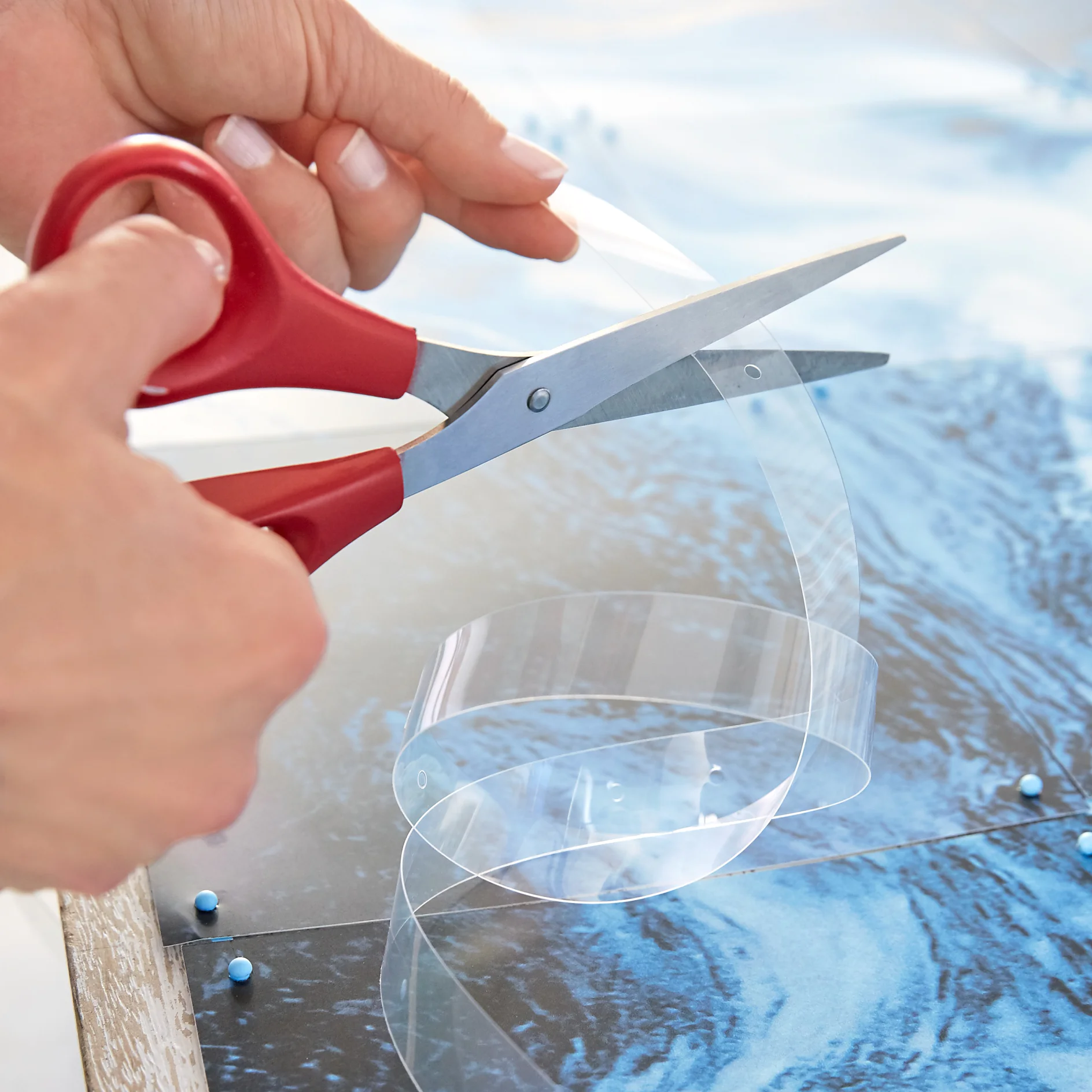 Cut the mounting strips to match the width of the picture.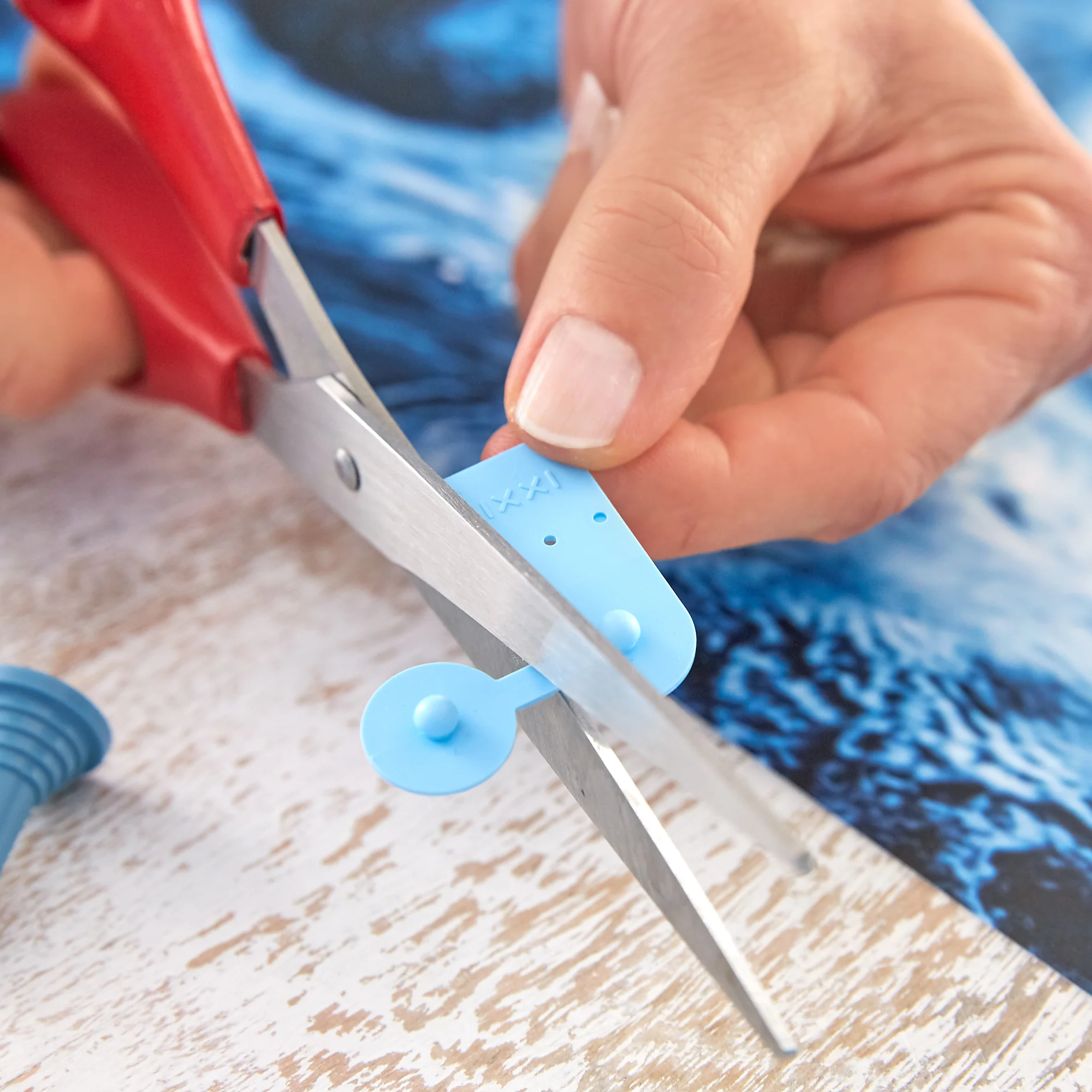 Take the Monos (part of the mounting material) and cut two of them.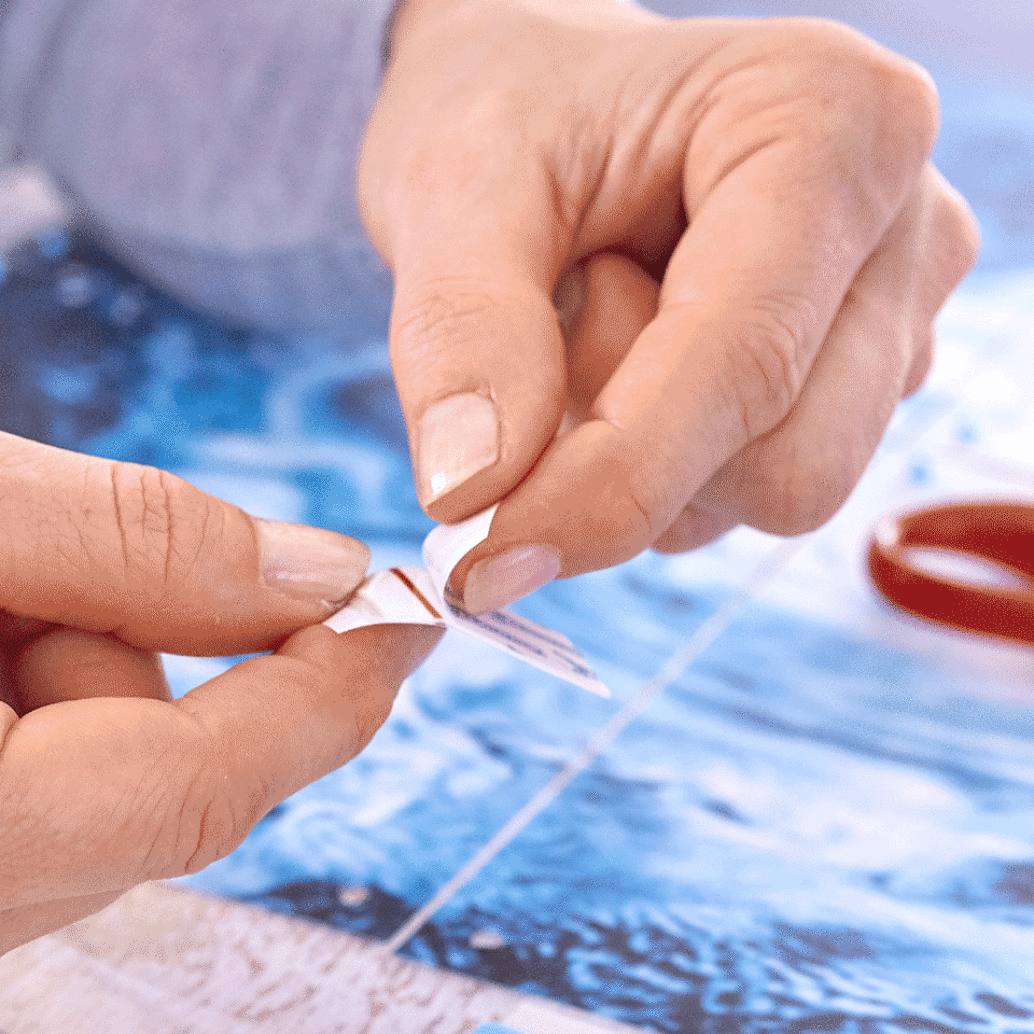 Remove the protective films from the Powerstrips®.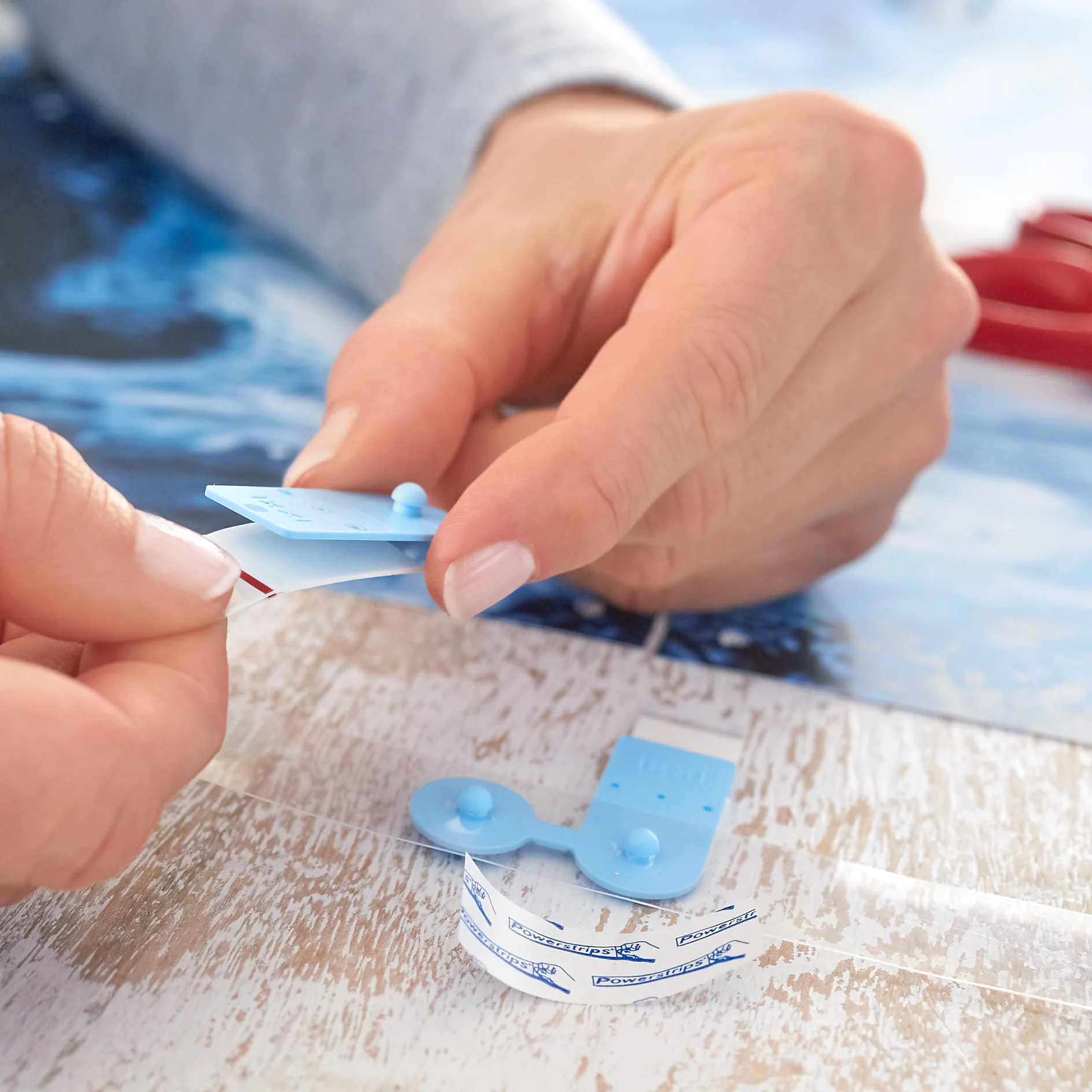 Apply the tesa Powerstrips® on the backside of the Monos and press firmly for at least five seconds.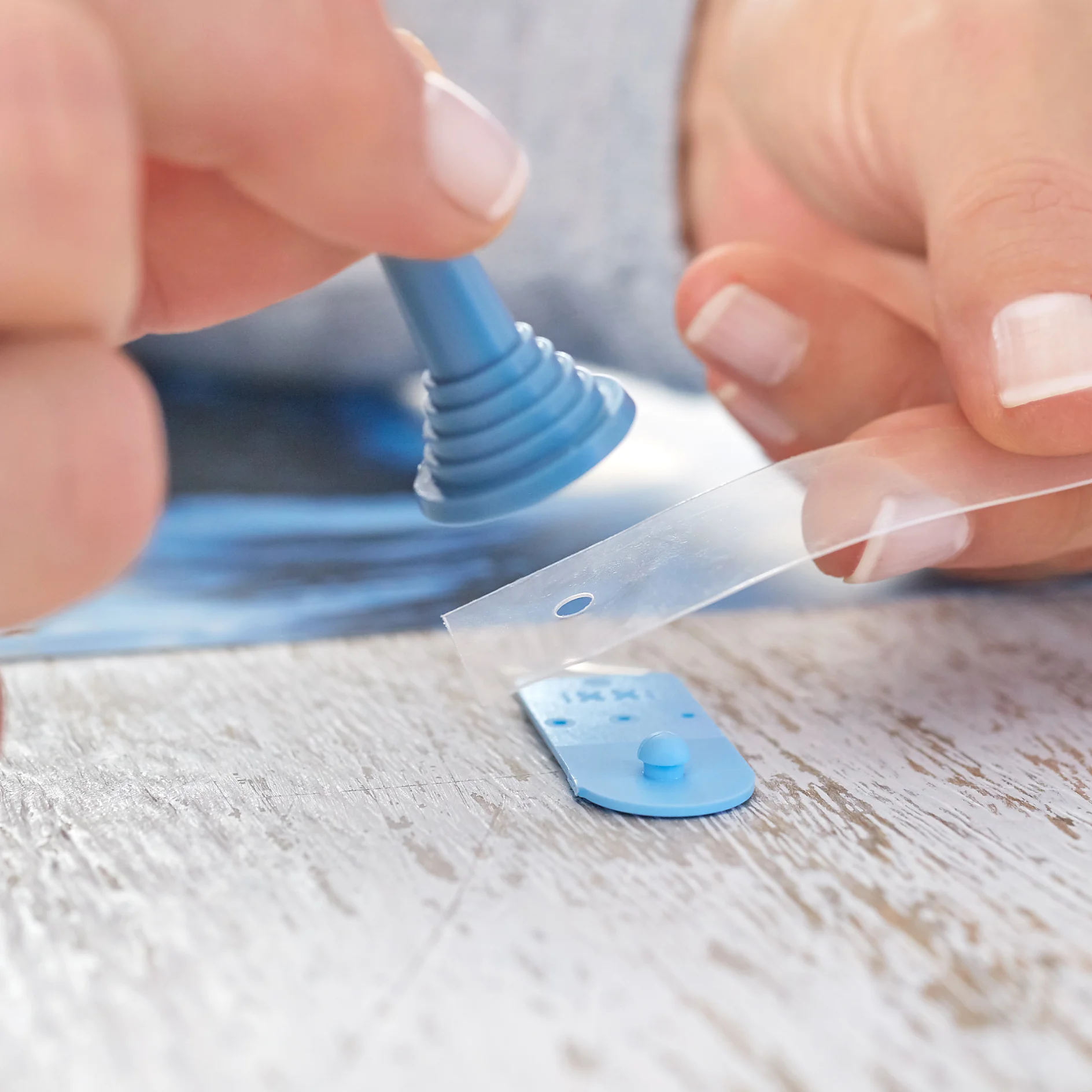 Click the Monos to the mounting strip. Apply the cut Monos on both ends of the strip.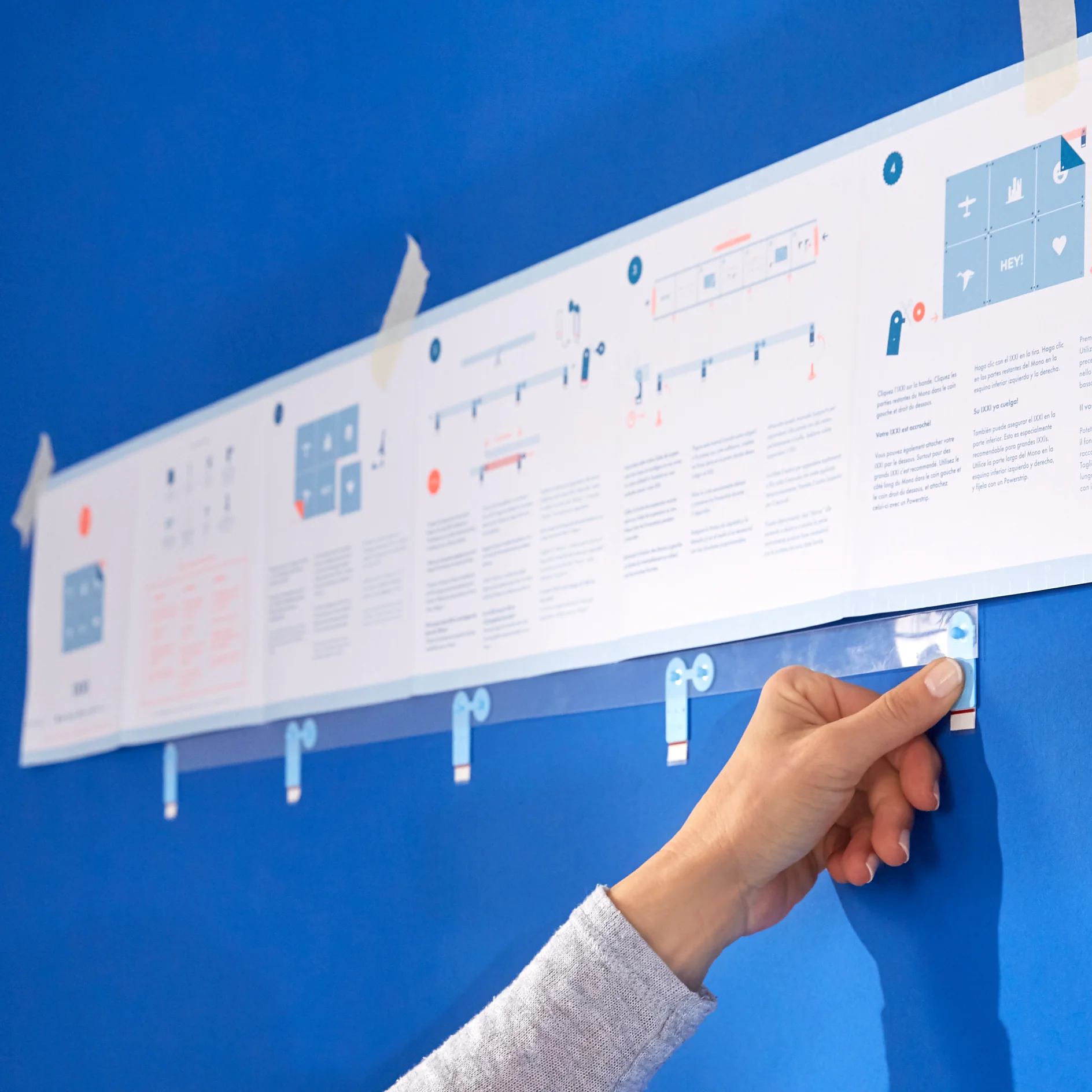 Use the included instruction as a mounting aid by attaching it horizontally to the desired spot on the wall with tape and spirit level.
Stick the mounting strip exactly under the mounting aid. To do this, remove the second protective film from the Powerstrips® and press firmly against the wall for at least 5 seconds.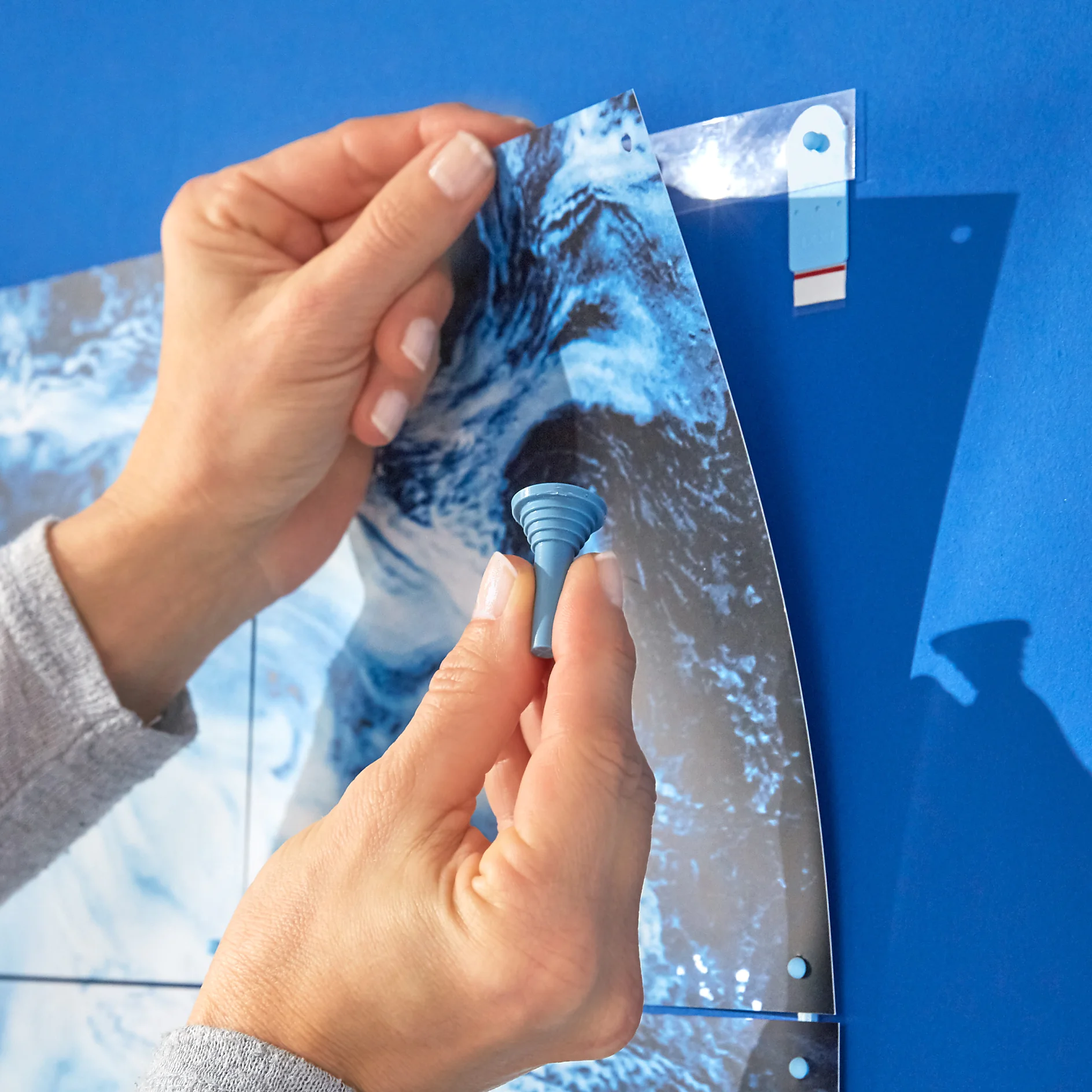 Now, click the image on the strip.
For larger images, we recommend to also attach the bottom. Use the long end of the Monos in the right and left corner of the picture and attach it with Powerstrips® as explained above.