Party cutlery
Picnic cutlery made of wood can turn into party decorations. If you embellish the handles with tesa® Deco Tape and bast tassels, they're perfect for a cheerful summer outing.
Level of difficulty
Original & quick
We need:
rayon bast matt in different colors disposable wooden cutlery a sturdy punch scissors tesa® Deco Tapes
This is how we do it: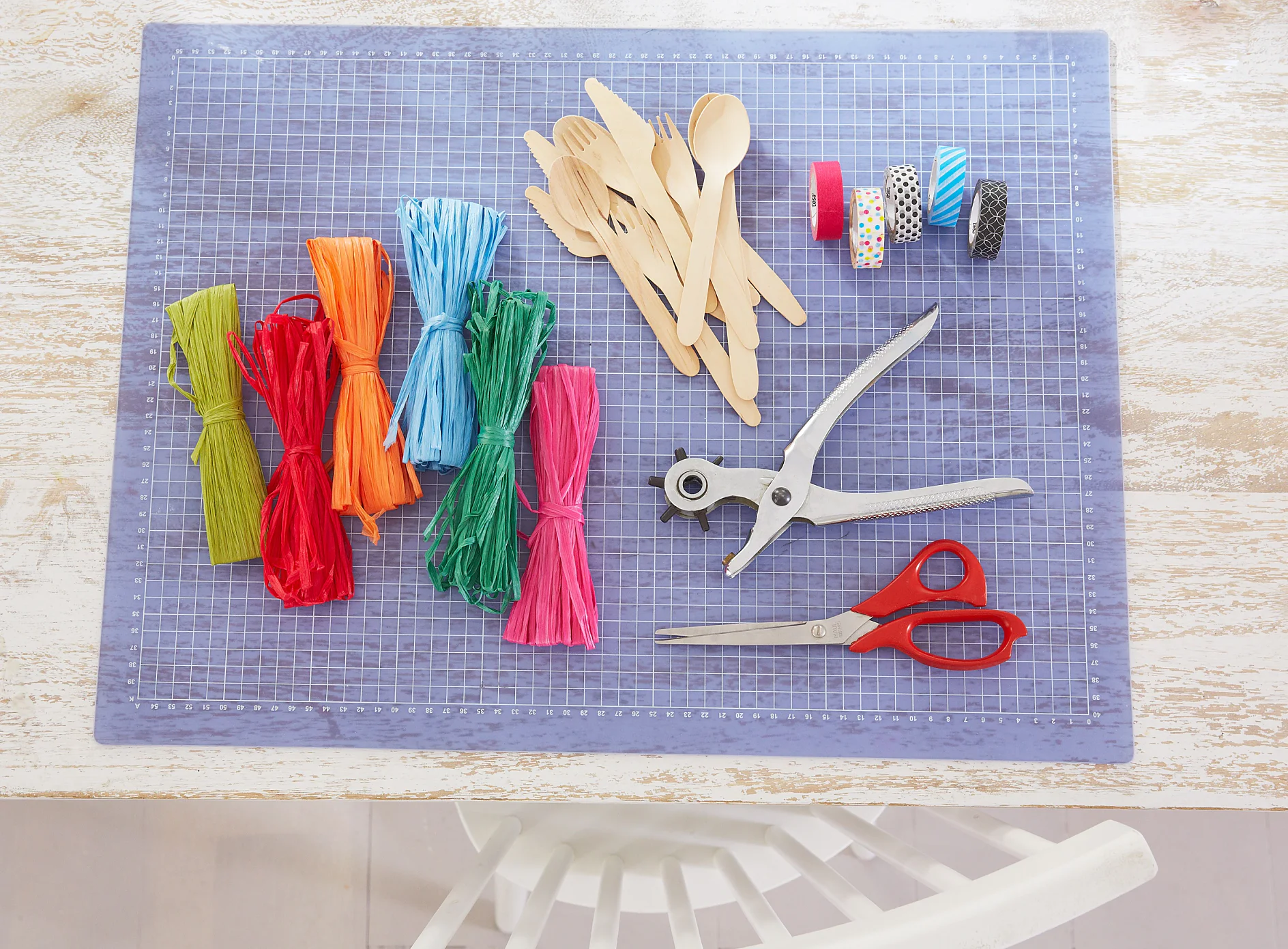 Collect all items and let's start!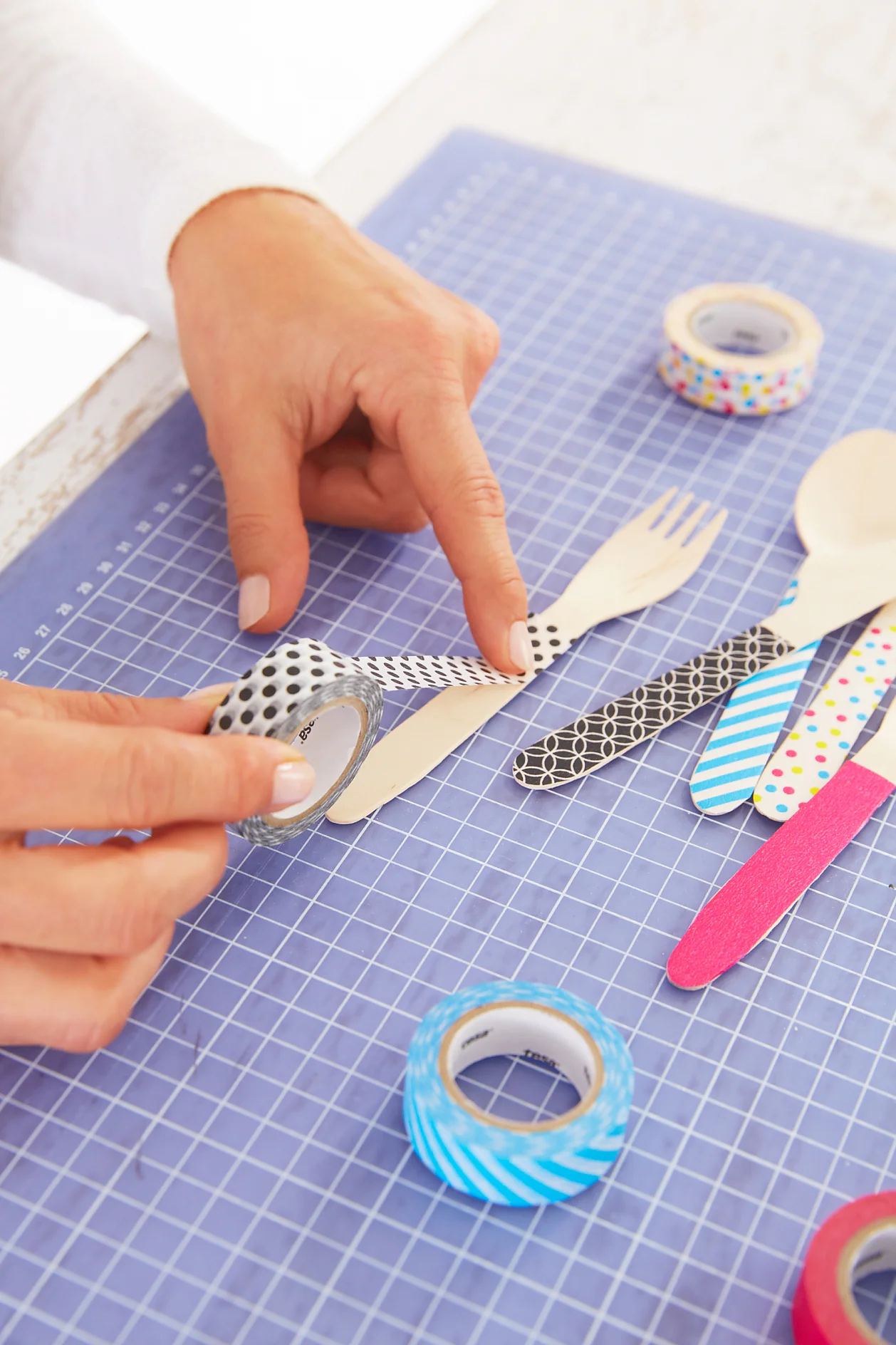 Decorate the cutlery handles with tesa® Deco Tape.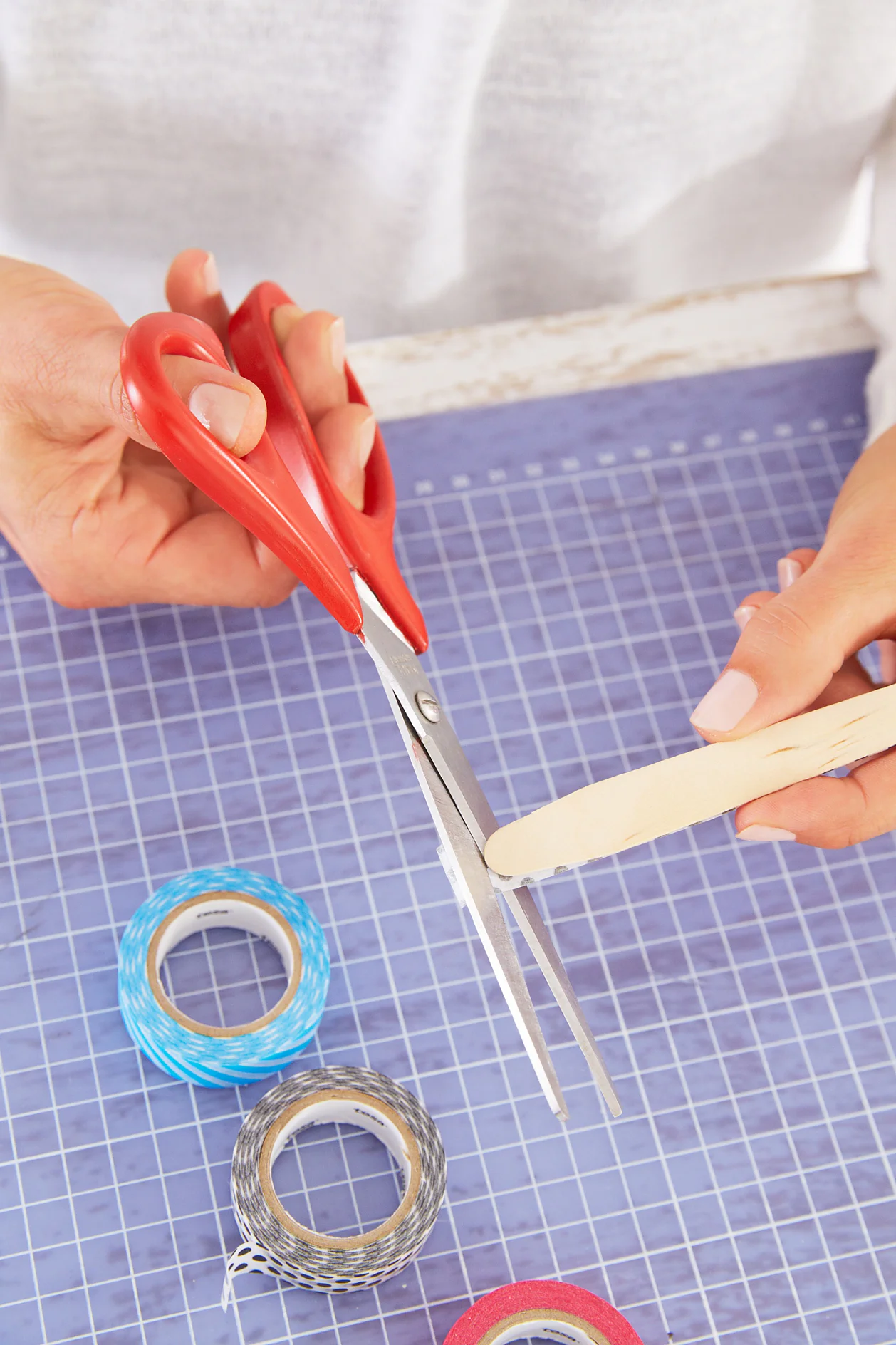 Cut off the protruding tesa® Deco Tape.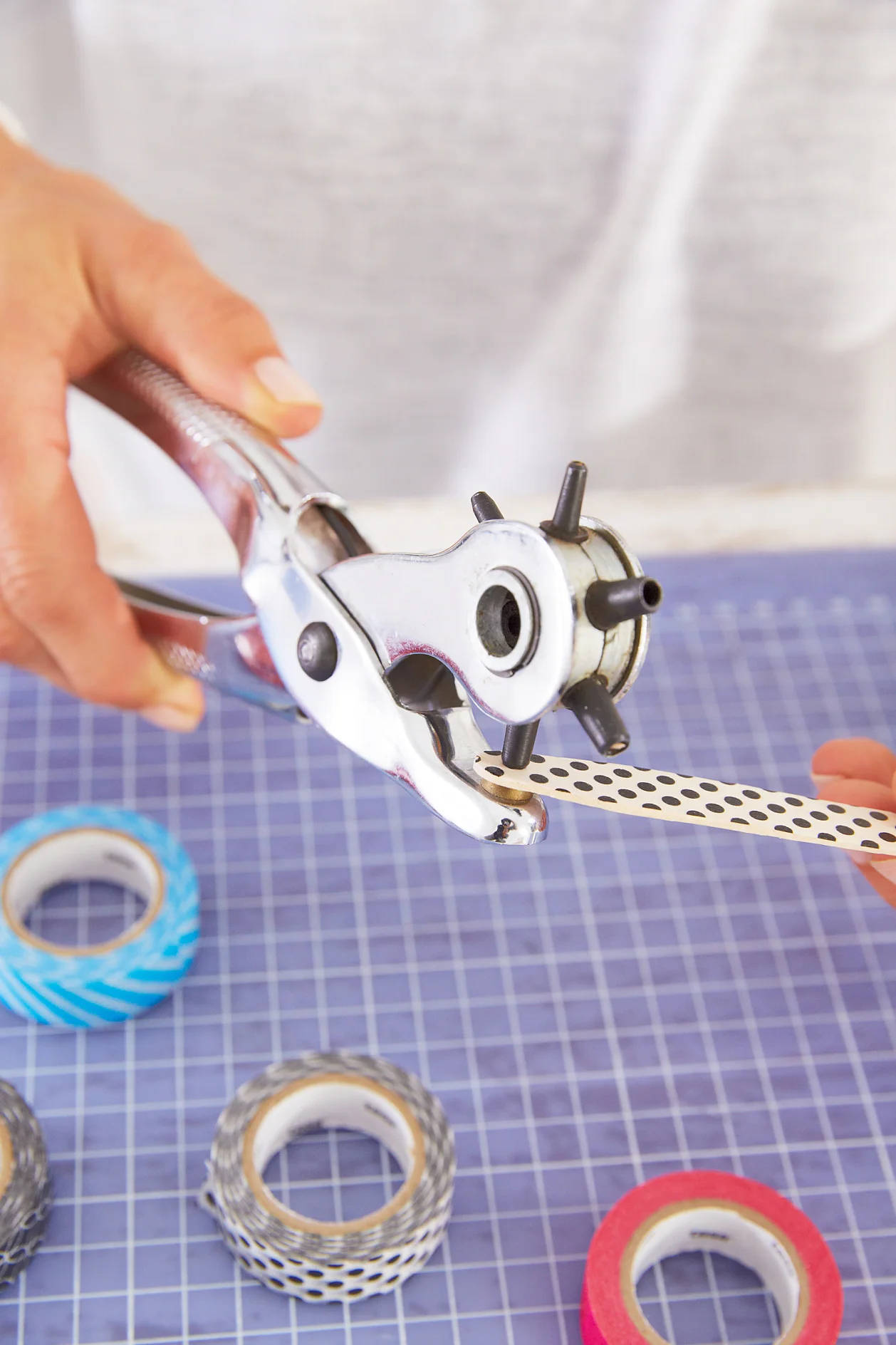 Punch a hole in the handle.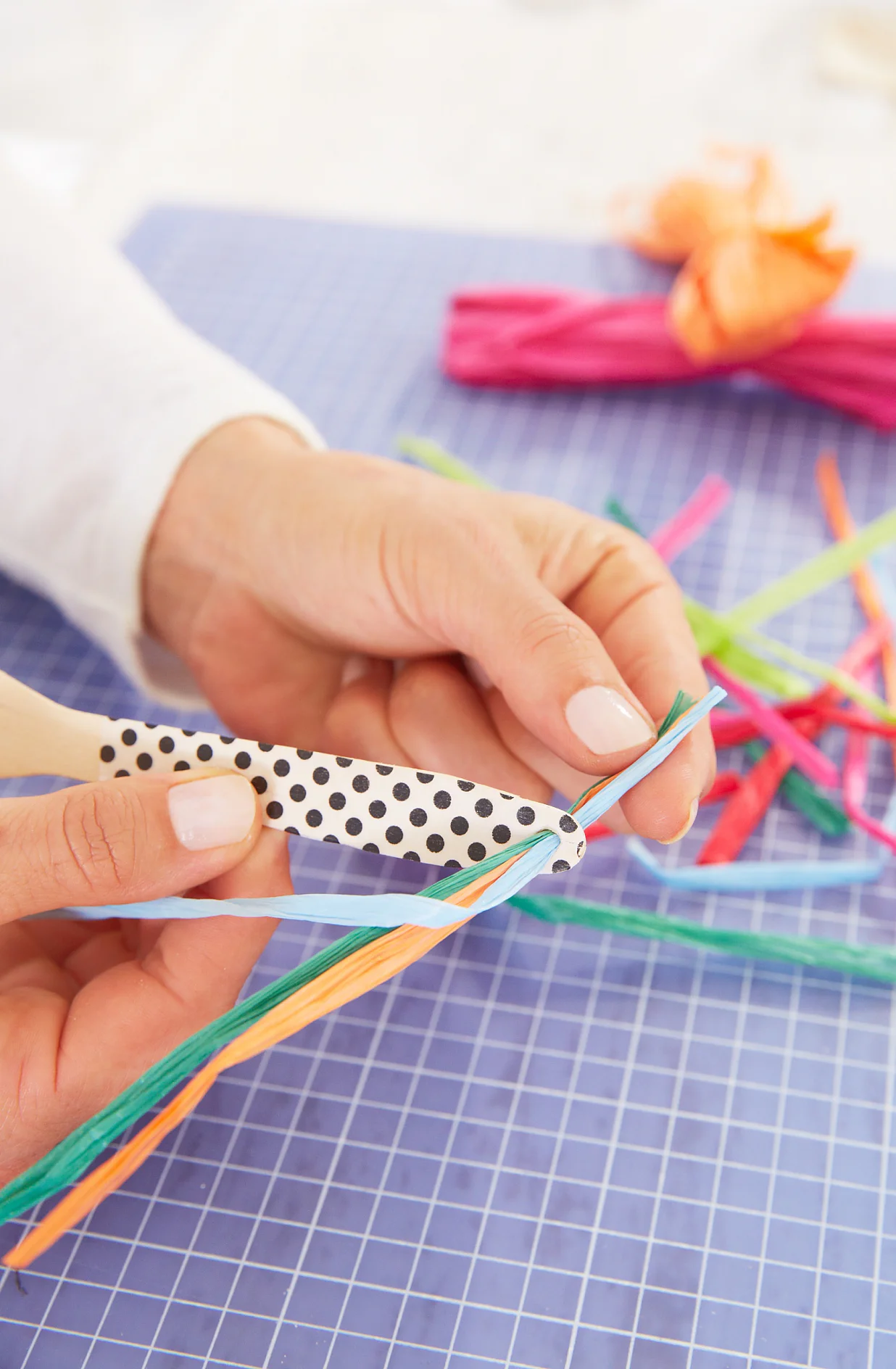 Cut off 16-cm pieces of bast and thread 3 of them through the hole. Pull them halfway through.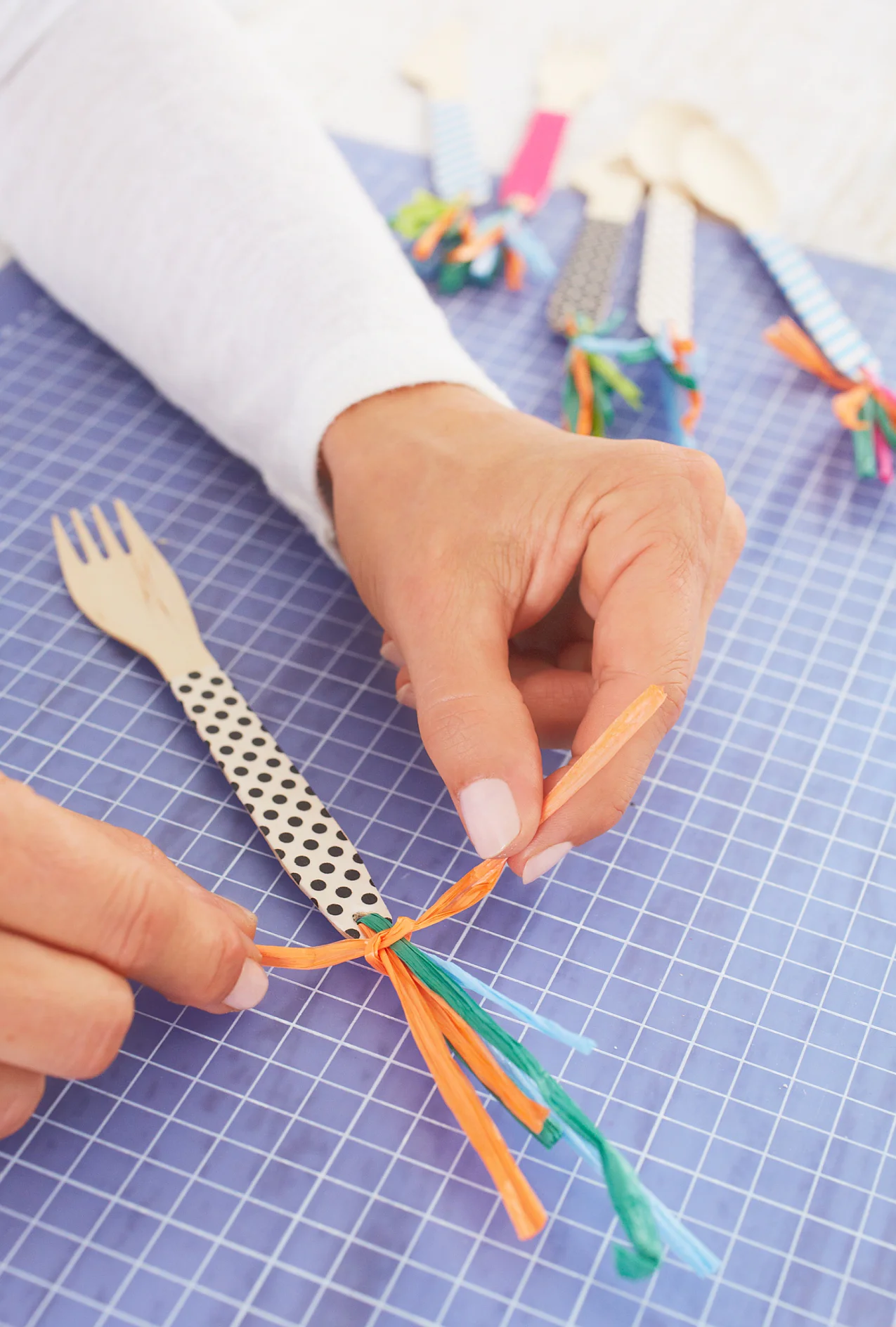 Tightly wrap the strings with another piece of bast and tie a knot.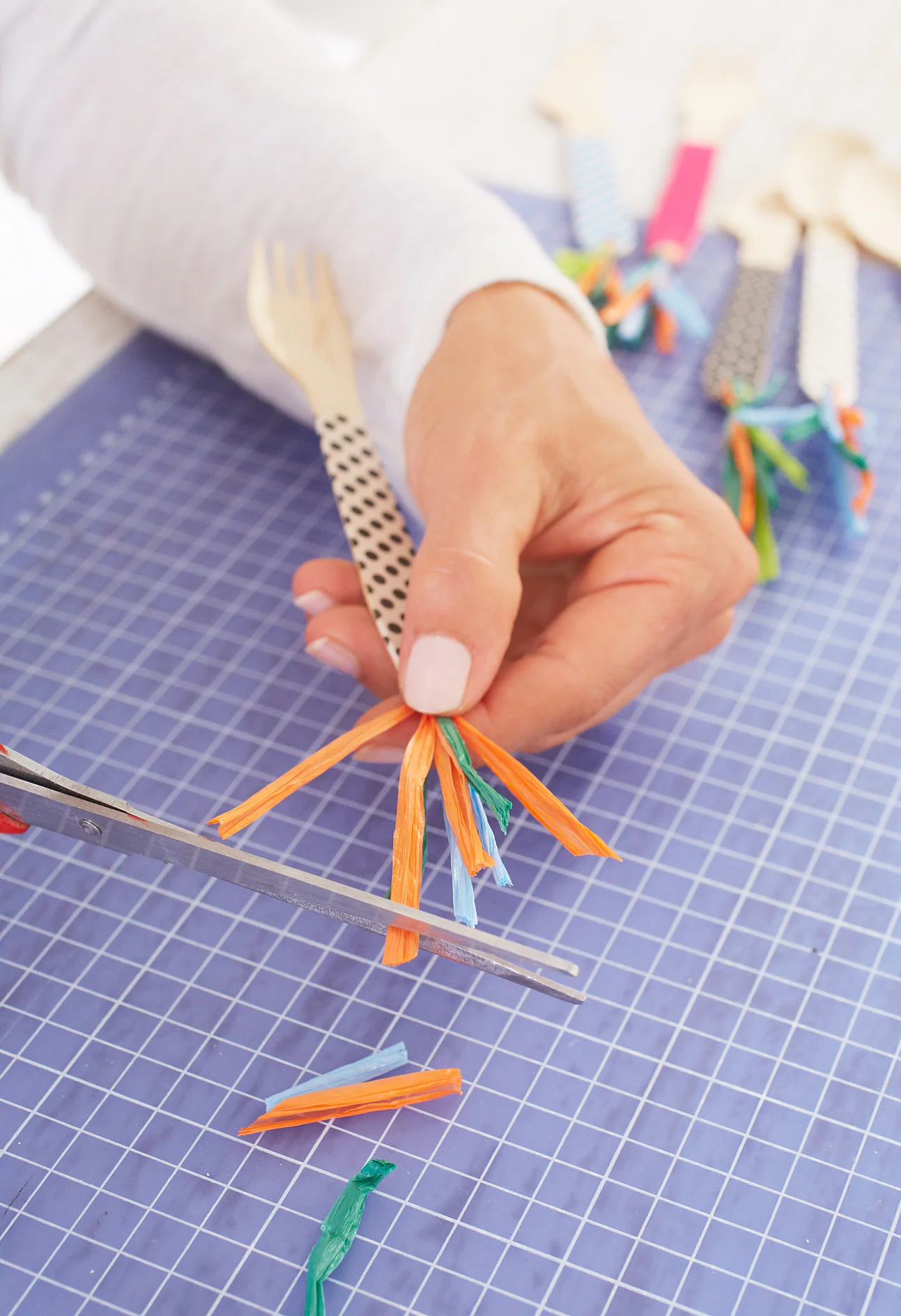 Using the scissors, trim the tassel.