Napkin
The table is set: Who will sit next to the first grader? The napkins feature a box painted with chalkboard varnish, where you may write the names of the guests. They will be a beautiful memory of the first day of school!
Level of difficulty
For ambitious hands
We need:
Checkered cloth napkins 45 x 45 cm chalkboard paint for textiles (Rayher) brush ruler chalk tesa® Masking Tape PERFECT
How we do it: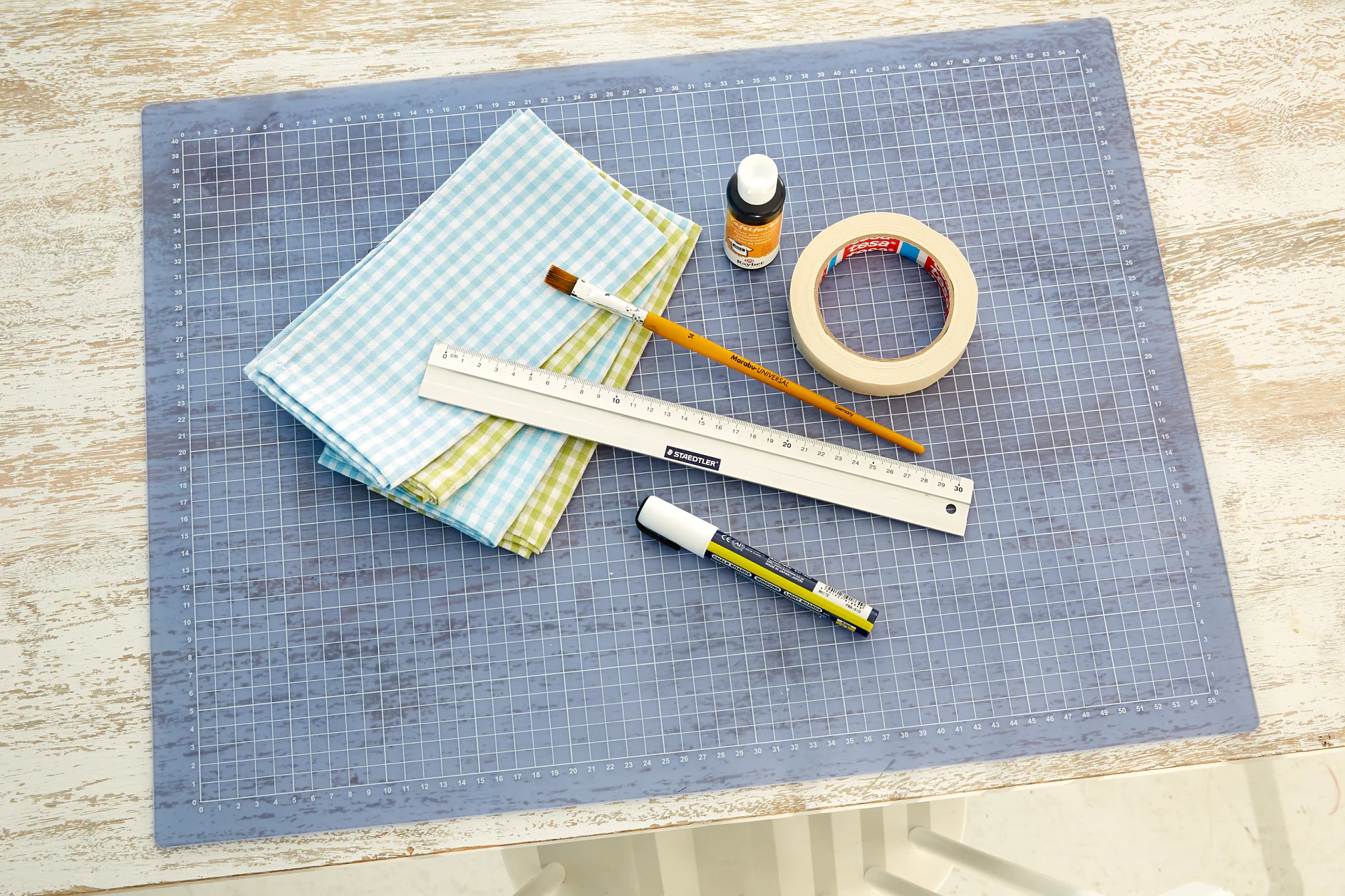 Collect all required items and let's start!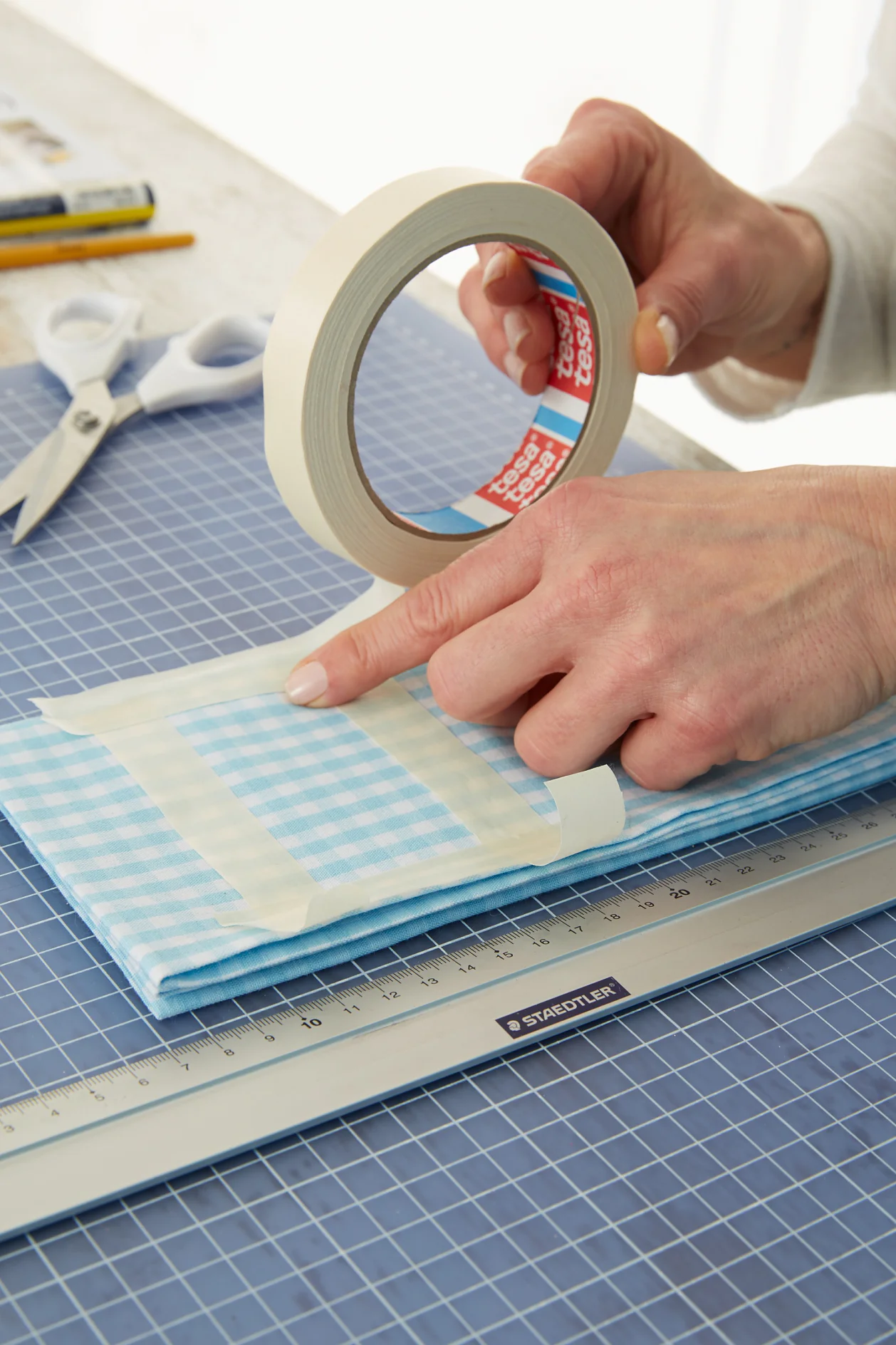 Fold the napkins to 22.5 x 12 cm. On the upper side, tape off an 8 x 5 cm square using the masking tape. Firmly press on the edges.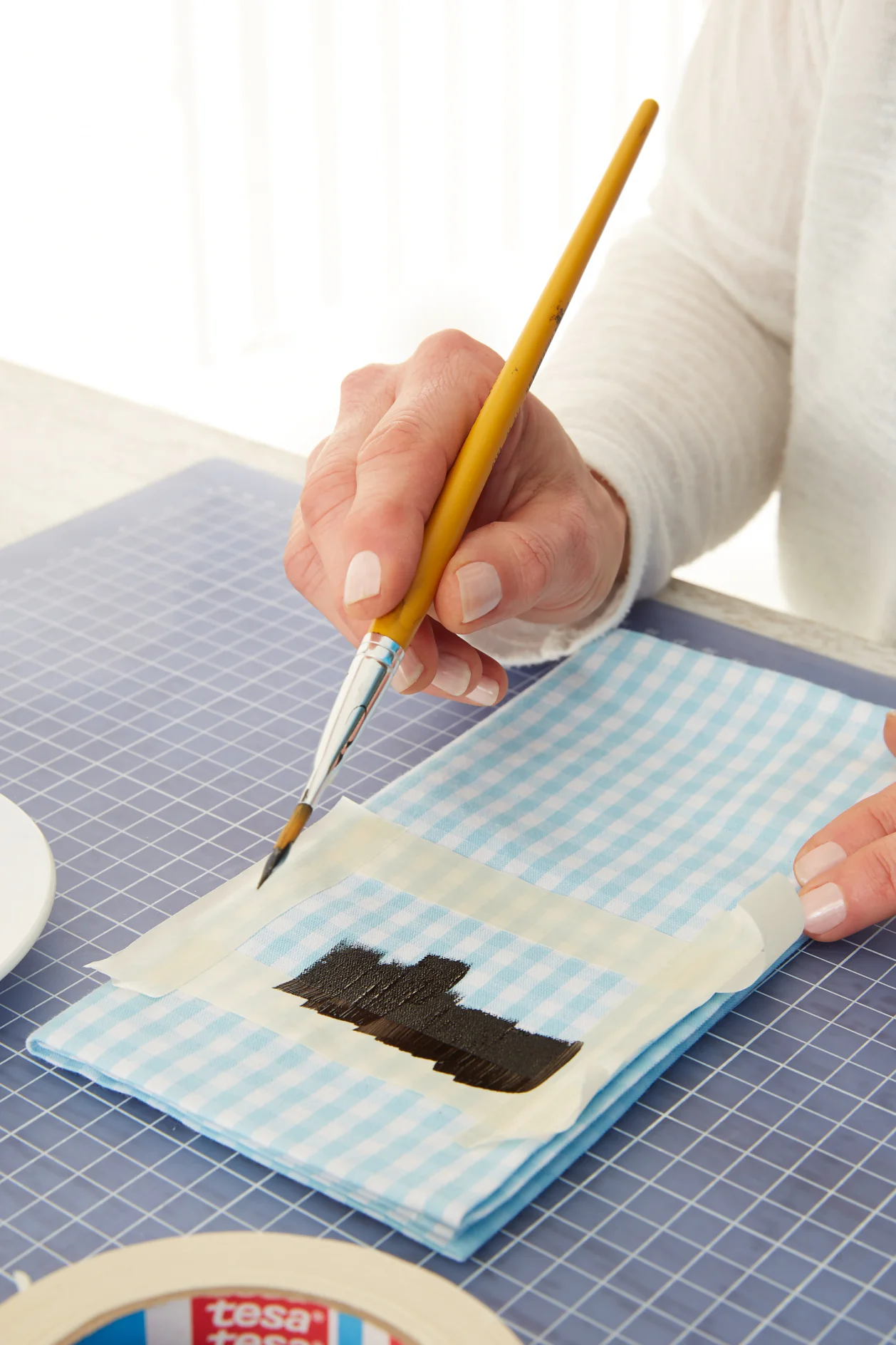 Place a piece of paper under the first ply so the color will not bleed through. Now apply the chalkboard paint with the brush.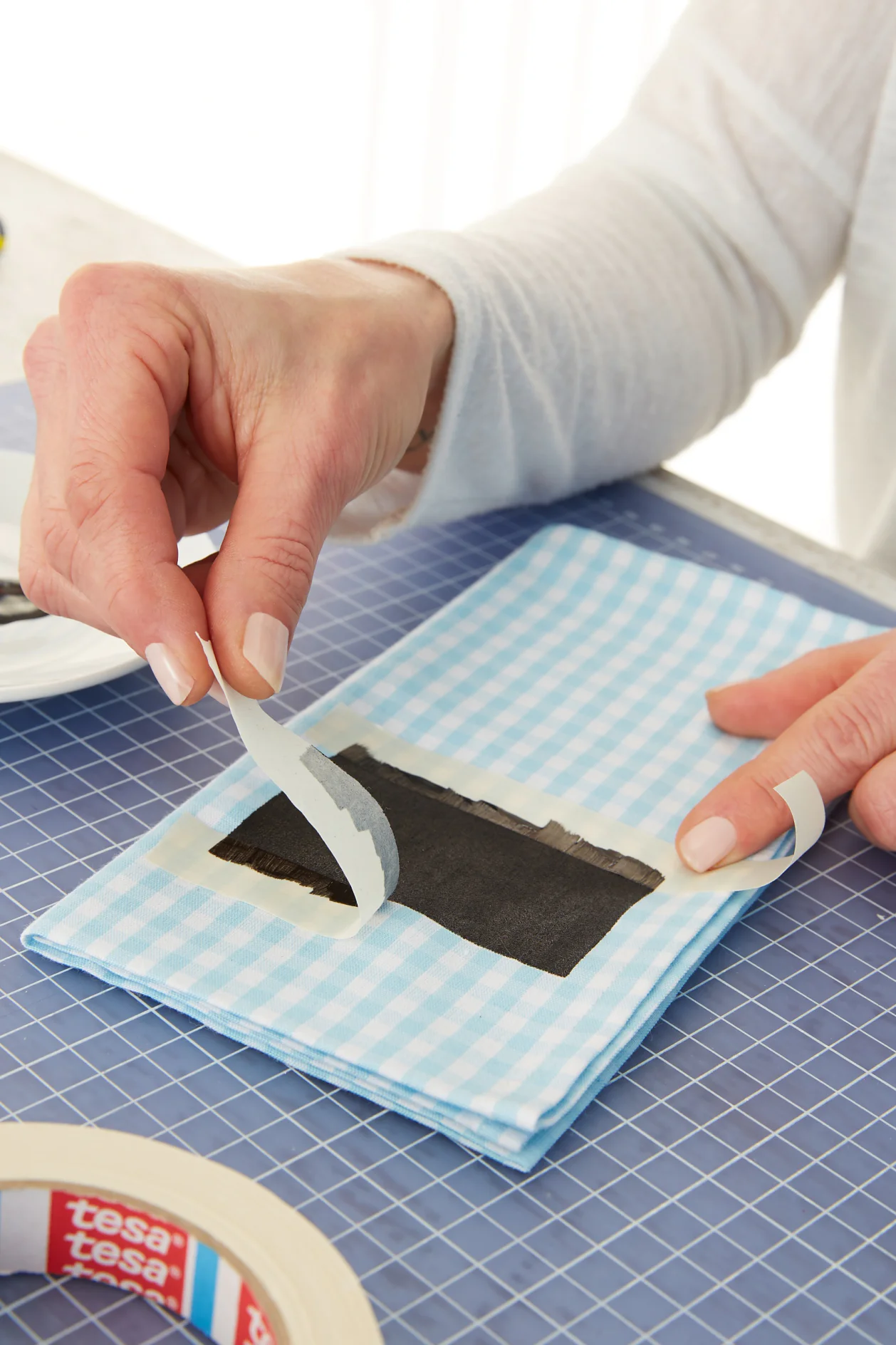 Allow the paint to dry a little and remove the masking tape.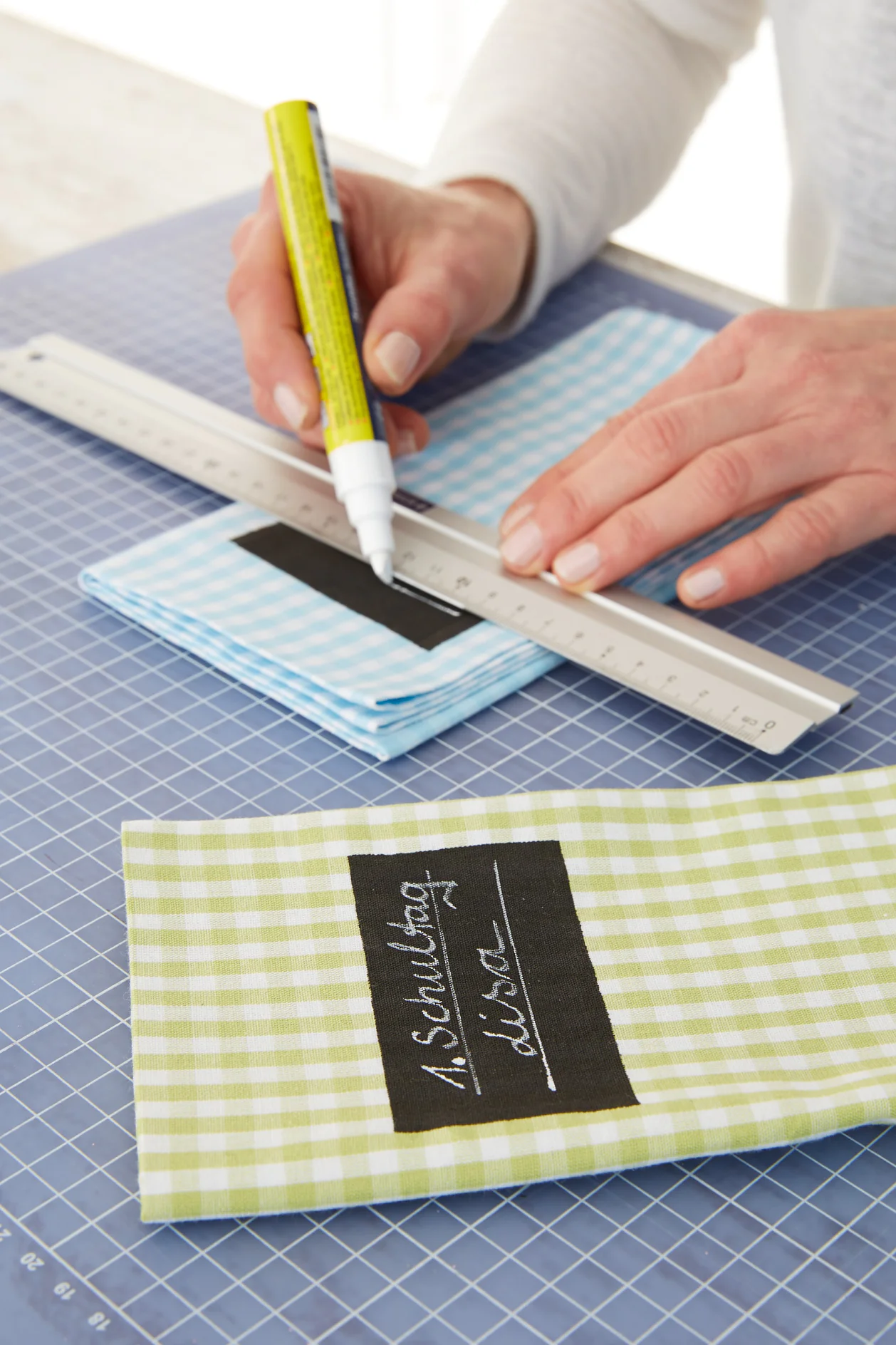 Continue further treatment of the napkin according to the instructions of the paint manufacturer. Draw chalk lines using a ruler and label the napkins.