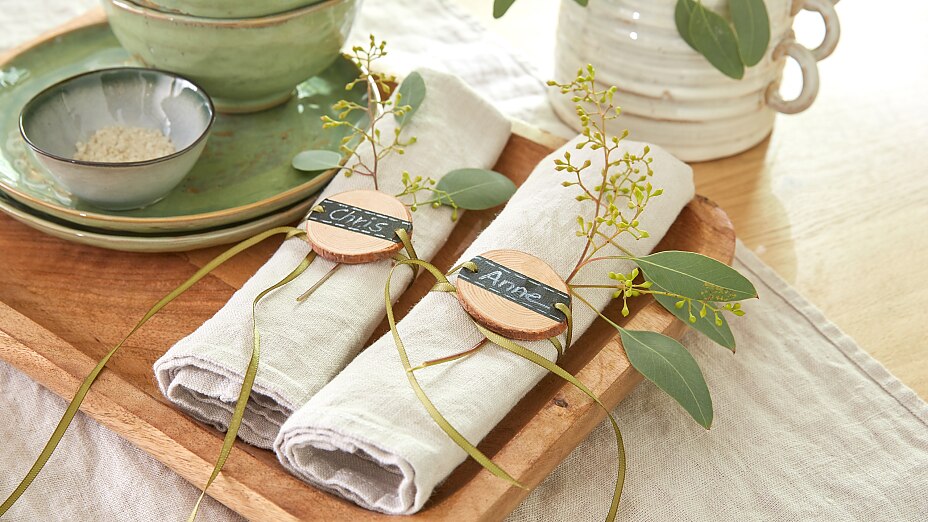 Who sits where? And whose napkin is that? These questions can be easily - and decoratively - answered with name tag napkin rings.
---
---
We need:
branch slices Ø 5 cm
sanding sponge
hand drill Ø 4 mm
satin ribbon 3 mm (green)
blackboard paint
brush
chalk pen
scissors
Time: approx. 1/2 hour + 1 hour drying time 
01
Collect all items and let's start!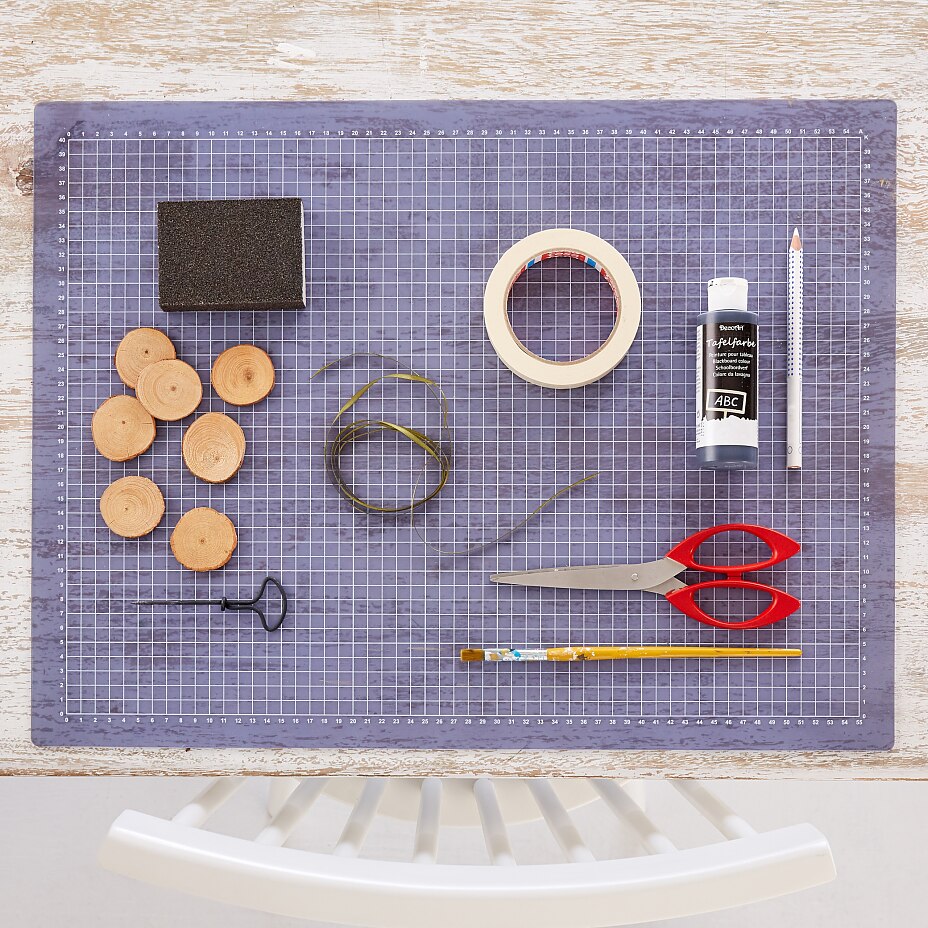 02
Sand the branch slices smoothly on each side.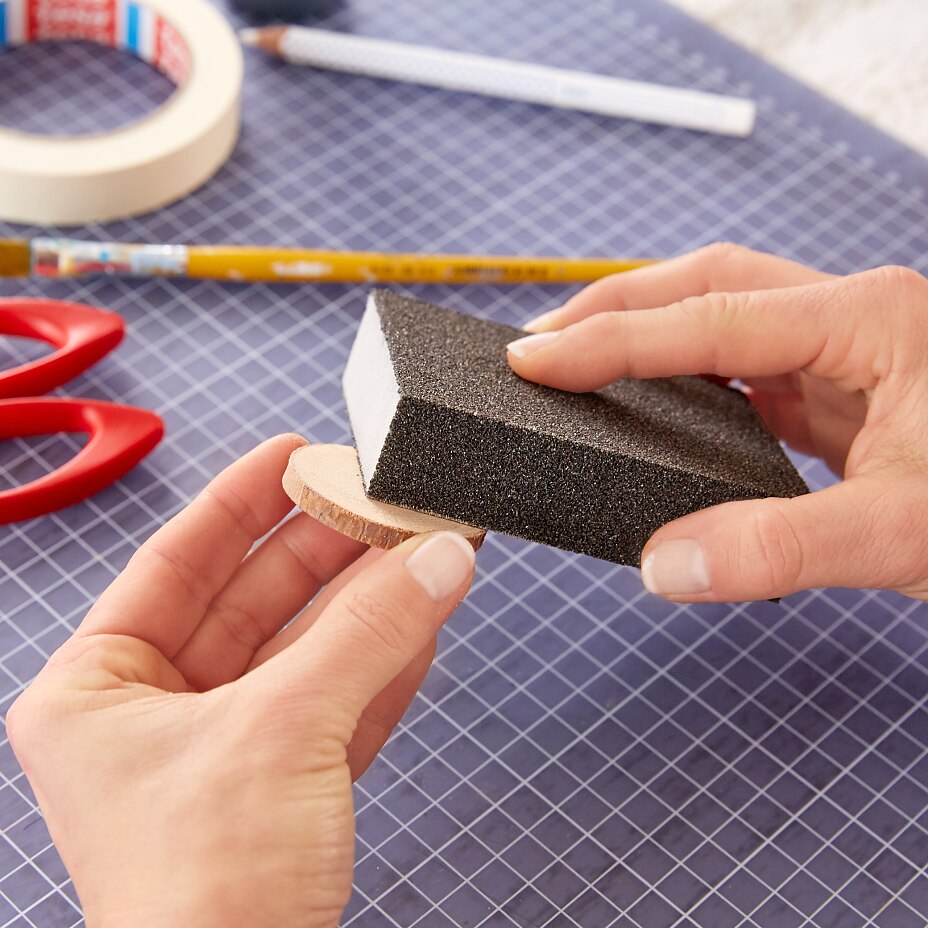 03
Using the tape, mask the upper and lower border - creating a 1.5-cm strip in the center.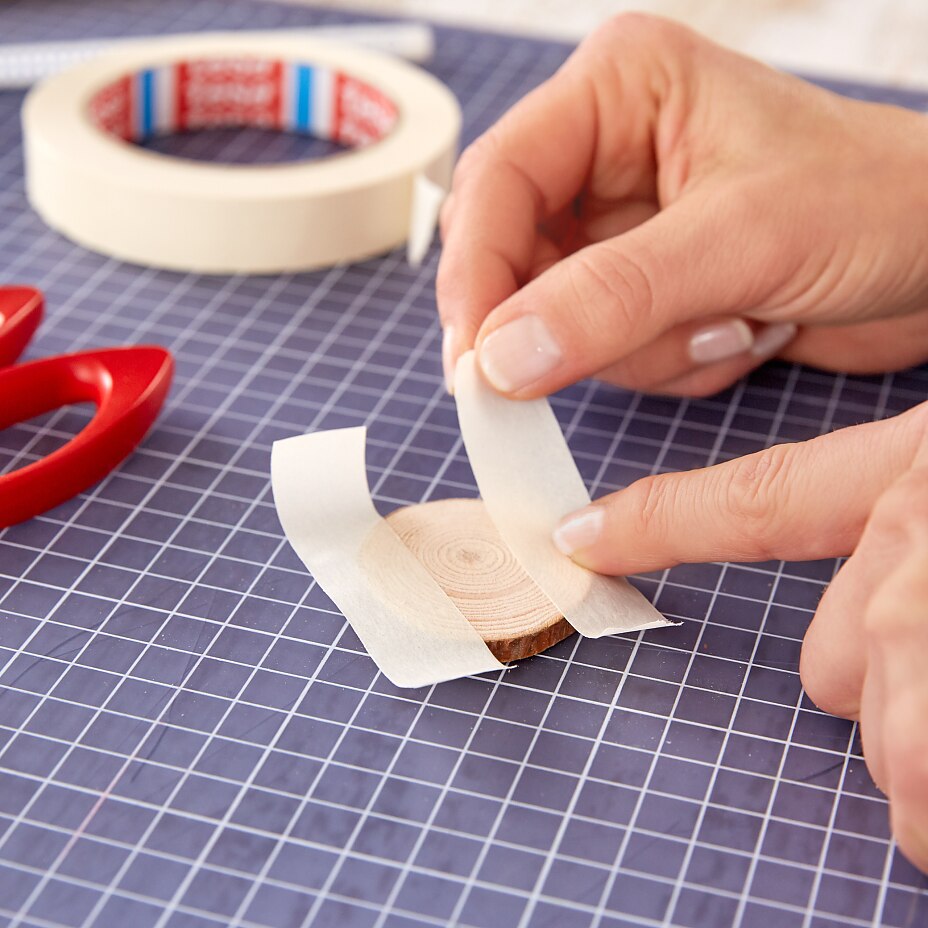 04
Color the strips with the chalkboard paint.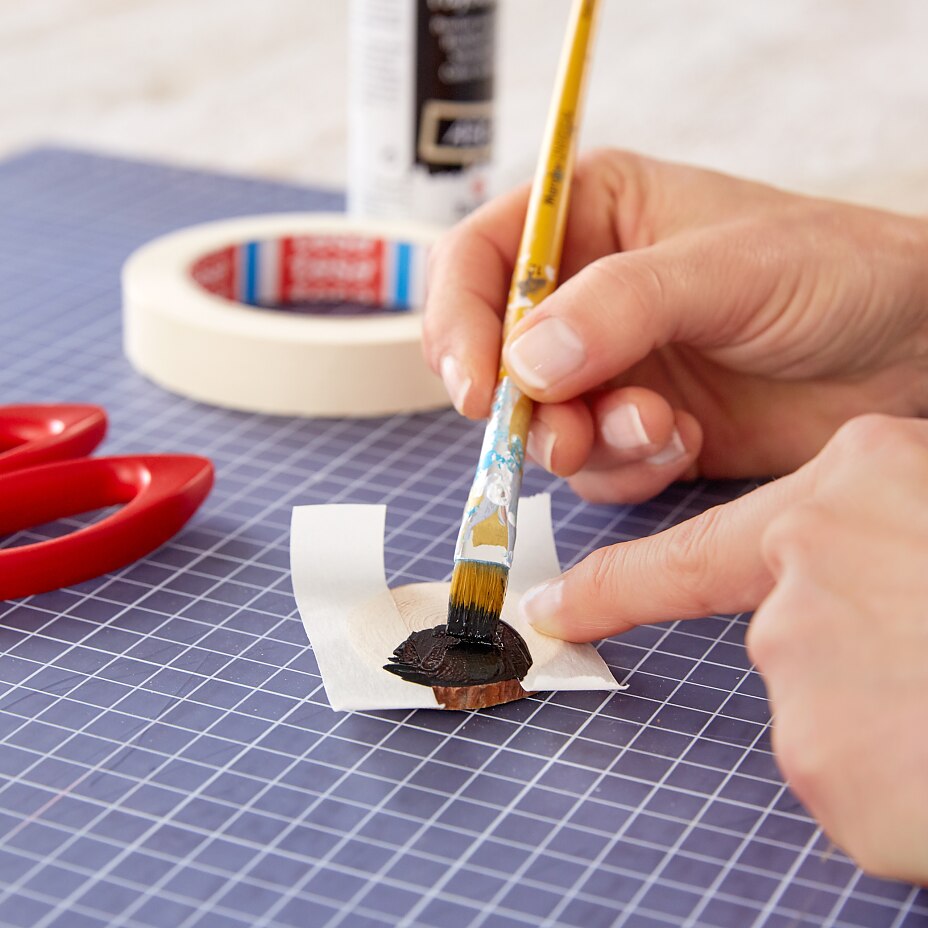 05
After drying, remove the masking tape.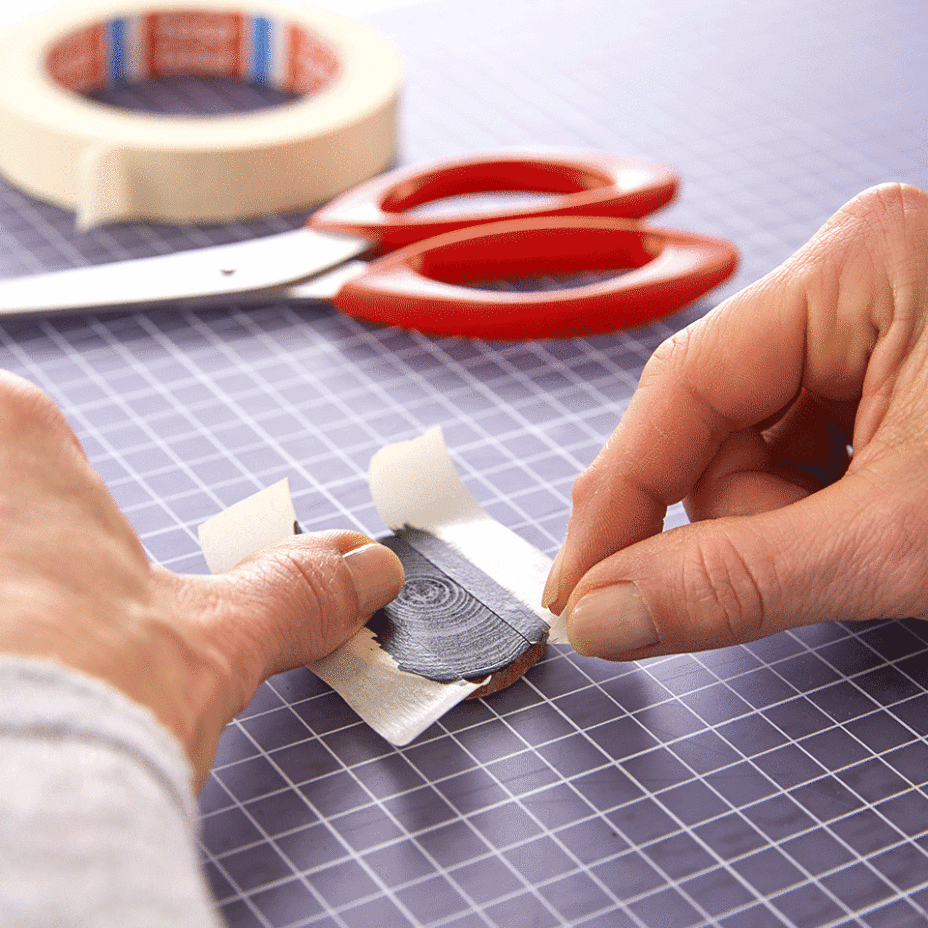 06
Carefully drill holes on both sides of the painted strips.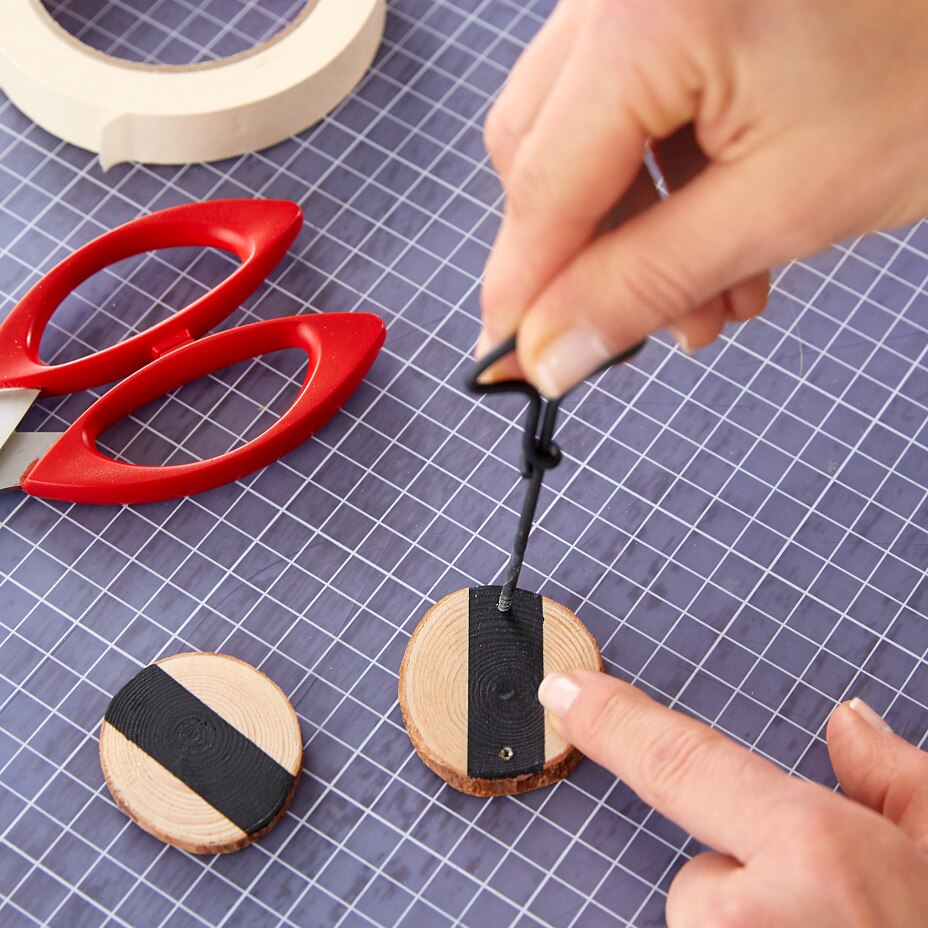 07
Label the strips using the chalk pen. Thread the ribbon through the holes, tie the branch slice on the napkin and decorate with a small twig.