Modern Wall Lights
These decorative wall mounted lamps hang on simple wooden consoles. The eye-catcher: the nostalgic carbon filament LED bulbs. The wall light fixture is easily mounted to the wall with an adhesive screw – and without using a drill.
Level of difficulty
Original & quick
Requirements
2 black wooden wall consoles
2 x lamp sockets with textile cables
2 x LED filament lamps
Small handsaw
Black felt-tip pen
Pencil
tesa® Double-sided Adhesive Tape Transparent
4 x tesa® Rectangular Adhesive Screw (2.5 kg)
Time (without the drying time for the adhesive screw): approx. 1/2 hour
This is how we do it: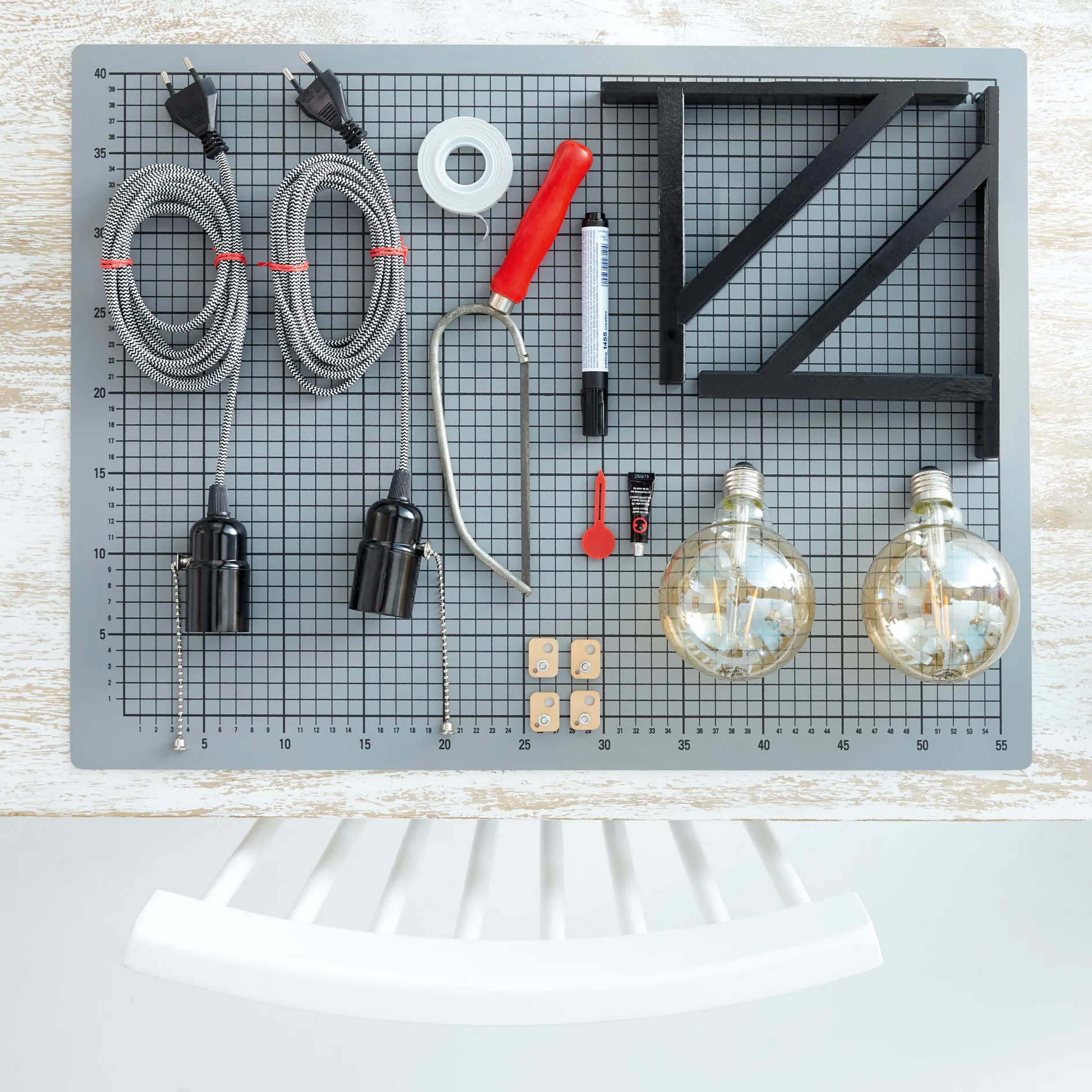 Collect all items and let's start!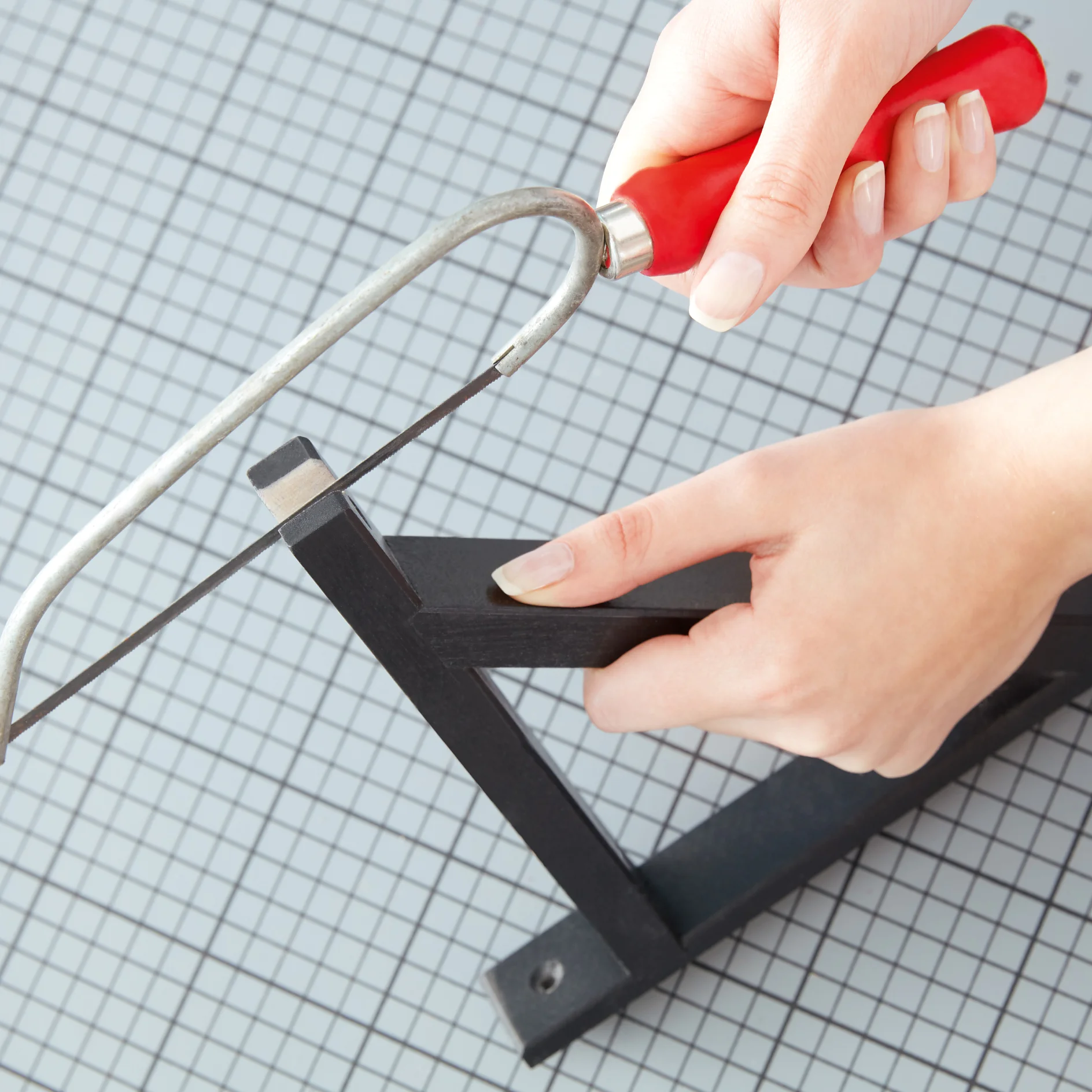 Saw a notch into the front outer edge of each console using the handsaw (so that the lamp cable will not slip away later!).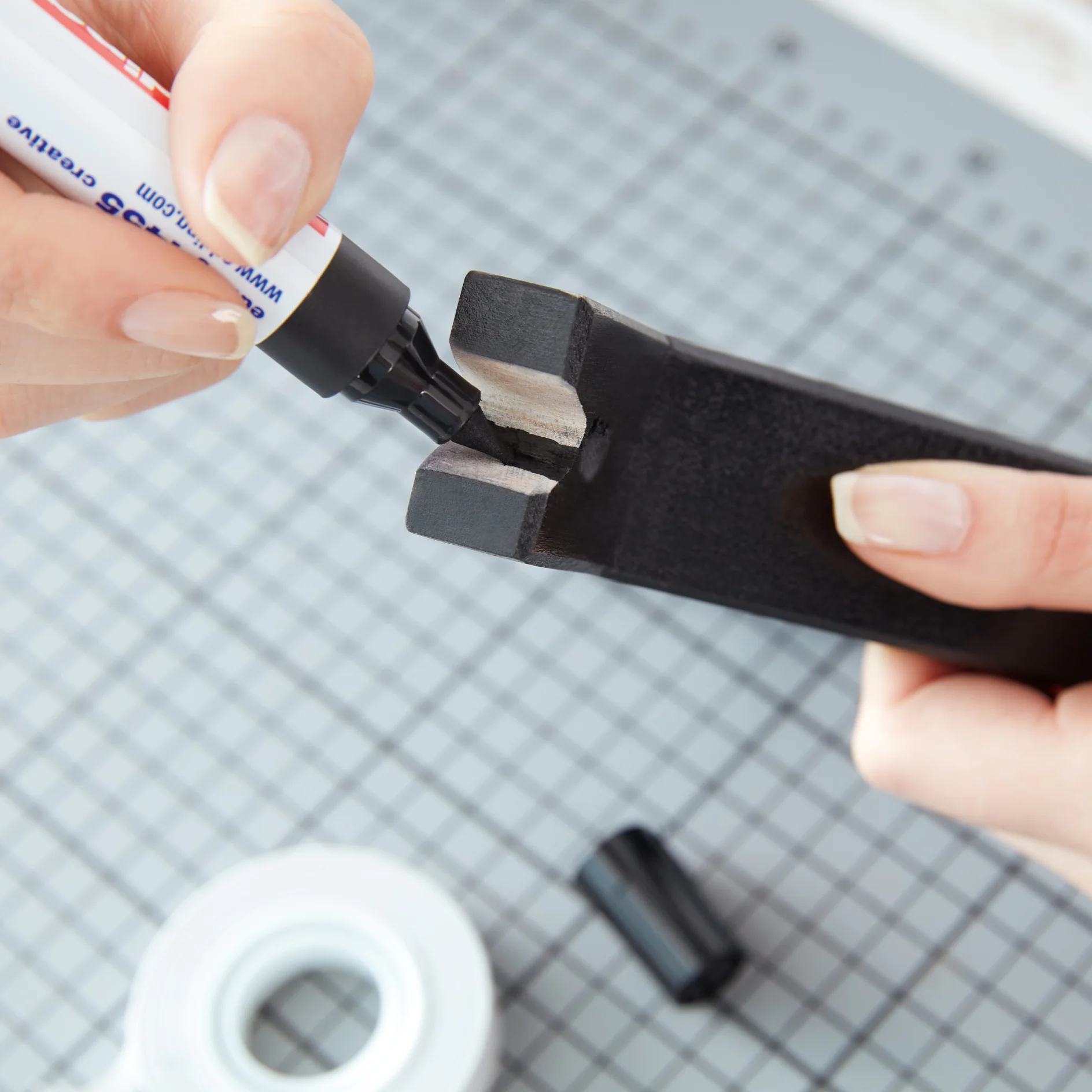 Paint the notched area black using the felt-tip pen.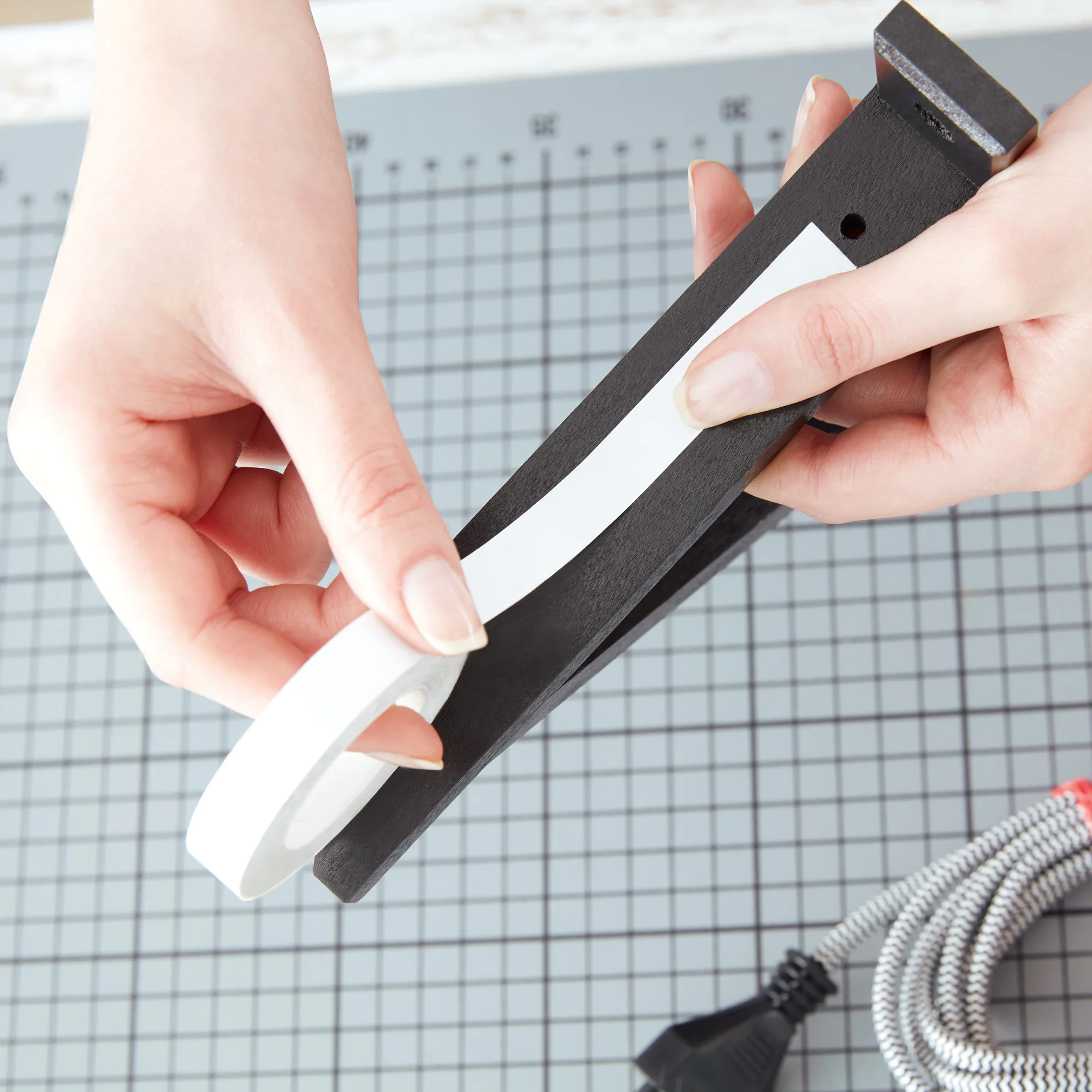 Apply a strip of double-sided adhesive tape on each upper part of the consoles.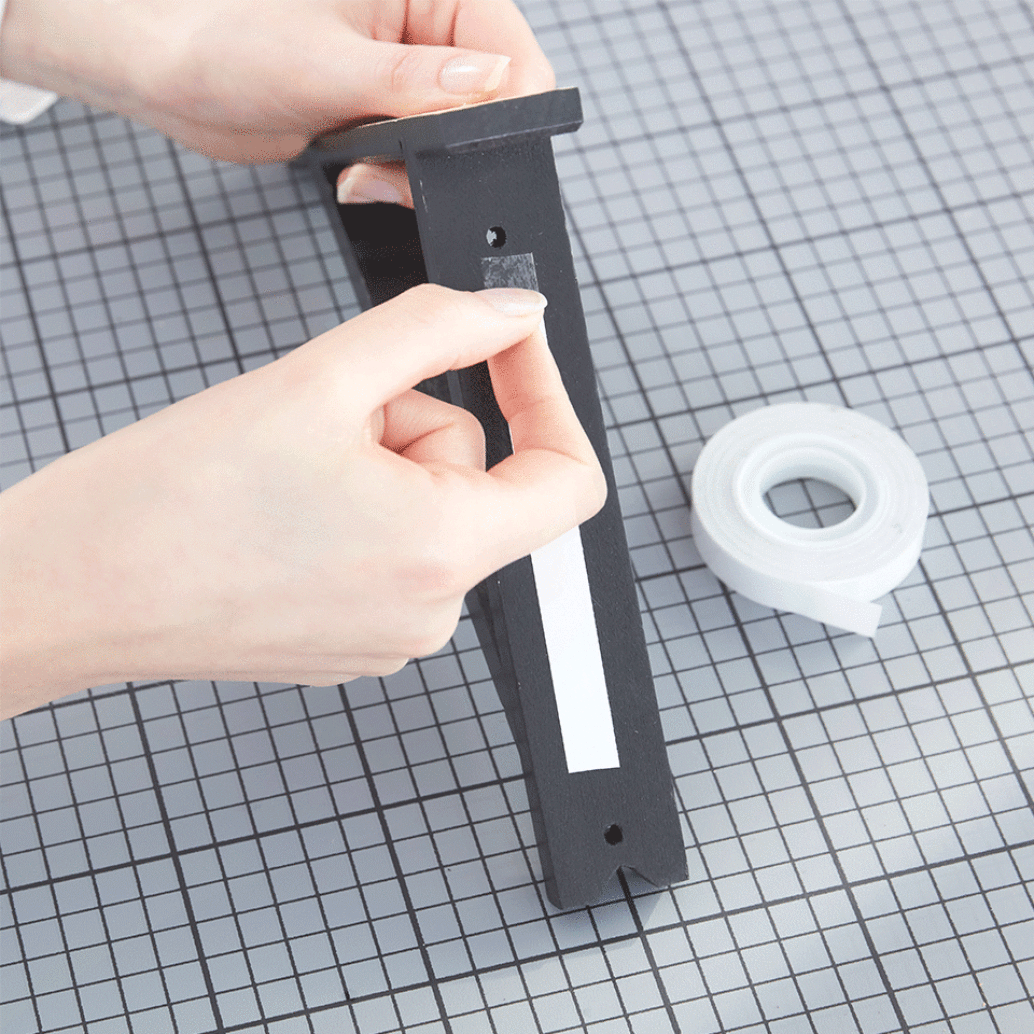 Remove the protective film before hanging the console.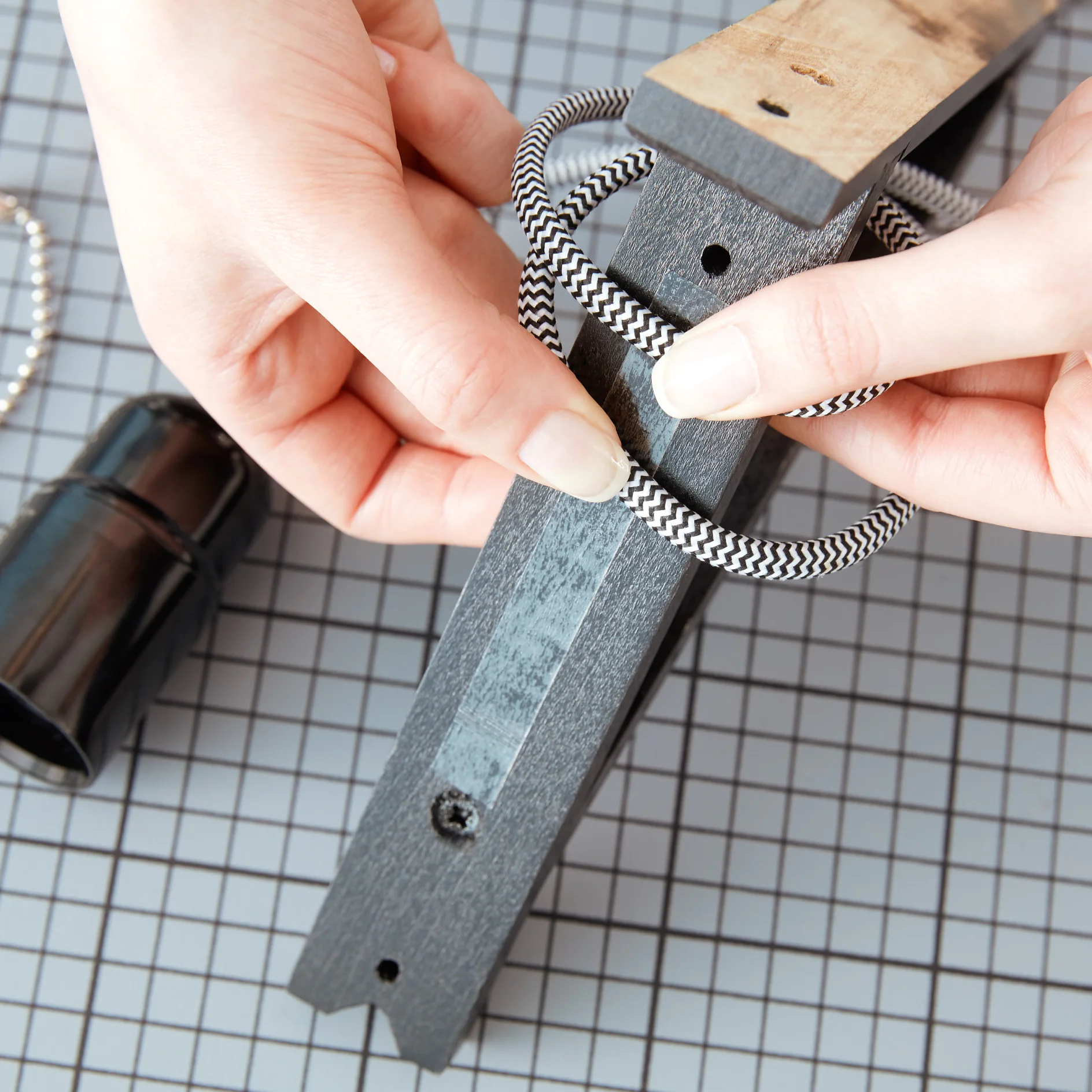 Once the console hangs on the wall, the cable is placed loosely across the upper trim and fixed at the top with the tape.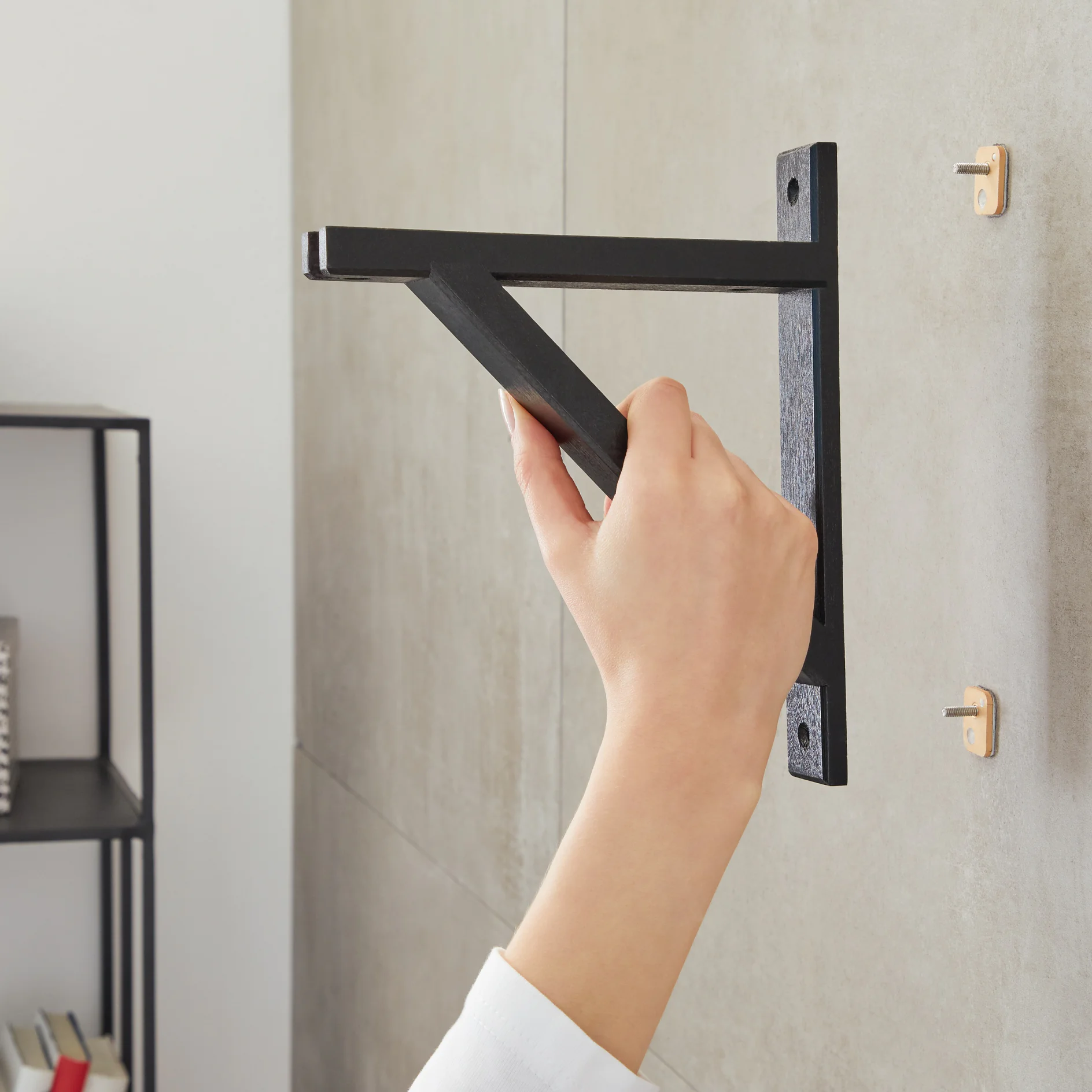 Hold the console to the desired position on the wall and mark the pre-drilled holes with a pencil. Mount the adhesive screw on the marked spot according to the instructions on the package. Then place the console on the adhesive screws – which you've allowed to dry overnight – and secure it with the nuts.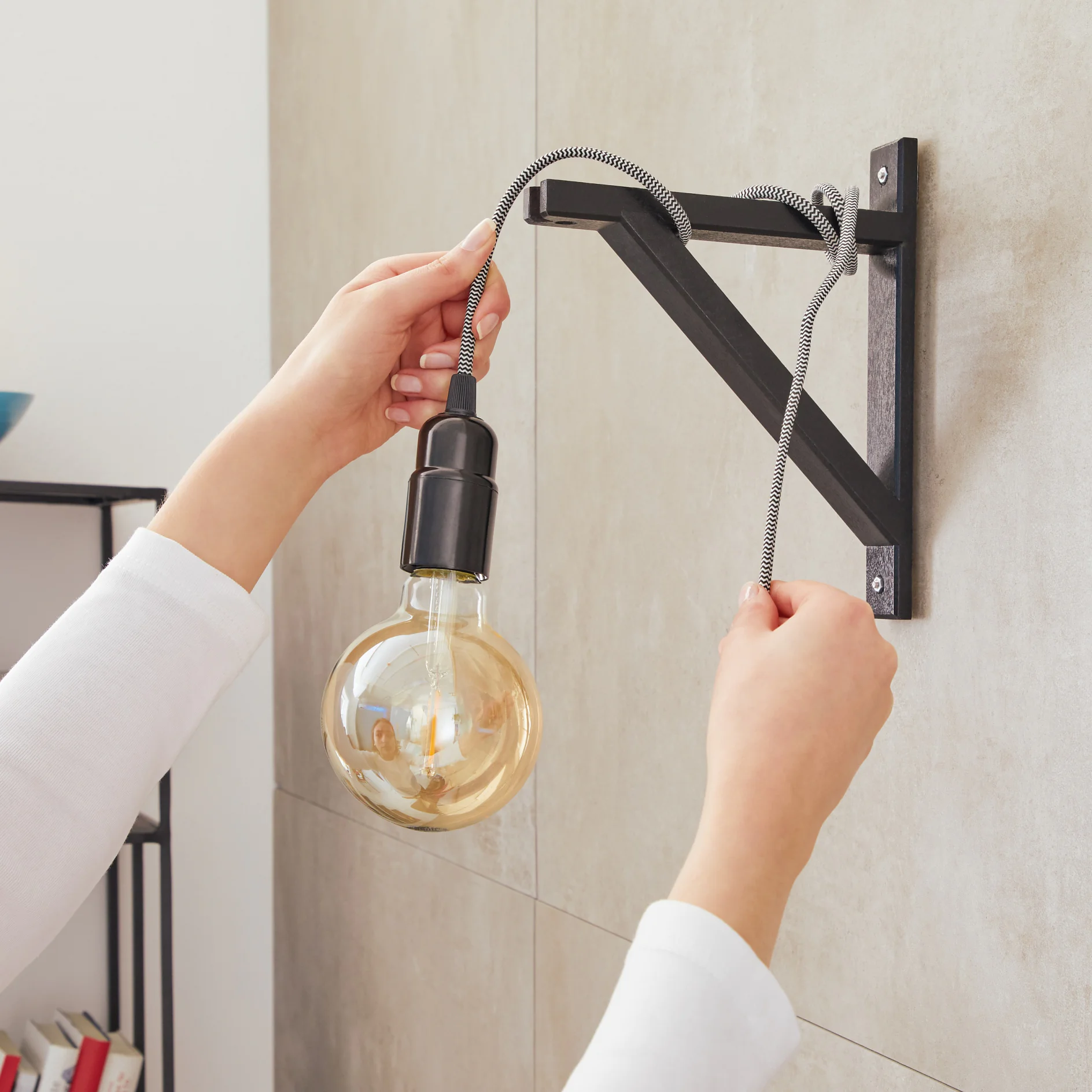 Wrap the electric cord around the upper console ledge as described in step 5 and fix it using the tape. Screw in the light bulb.