Mobile
Hang in there - with the self-crafted maritime mobile with paper fish and wooden spheres. Everything is possible with the discreet because transparent tesa Powerstrips® Deco Hooks, because they simply disappear after use.
Level of difficulty
Original & quick
We need:
watercolor paper
watercolor
watercolor brush
water
thin cord
wooden spheres in different sizes
driftwood branch
acrylic paint in turquoise
brush
wooden sticks
scissors
pencil
fish template
thick paper for the stencil
tesa® double-sided adhesive tape Universal
tesa Powerstrips® Transparent DECO Hooks LARGE
tesa® Masking Tape Perfect
How we do it: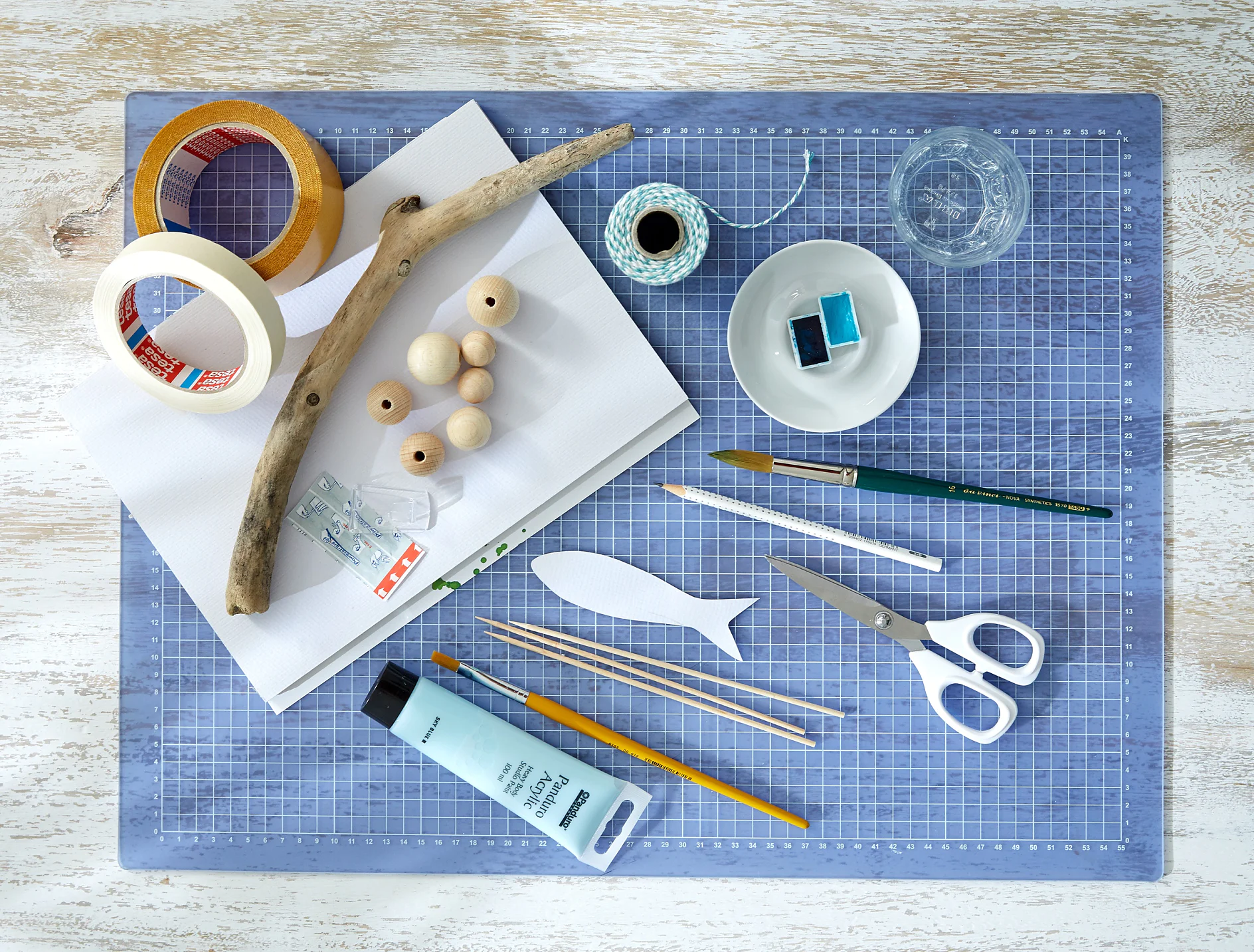 Collect all required items and let's start!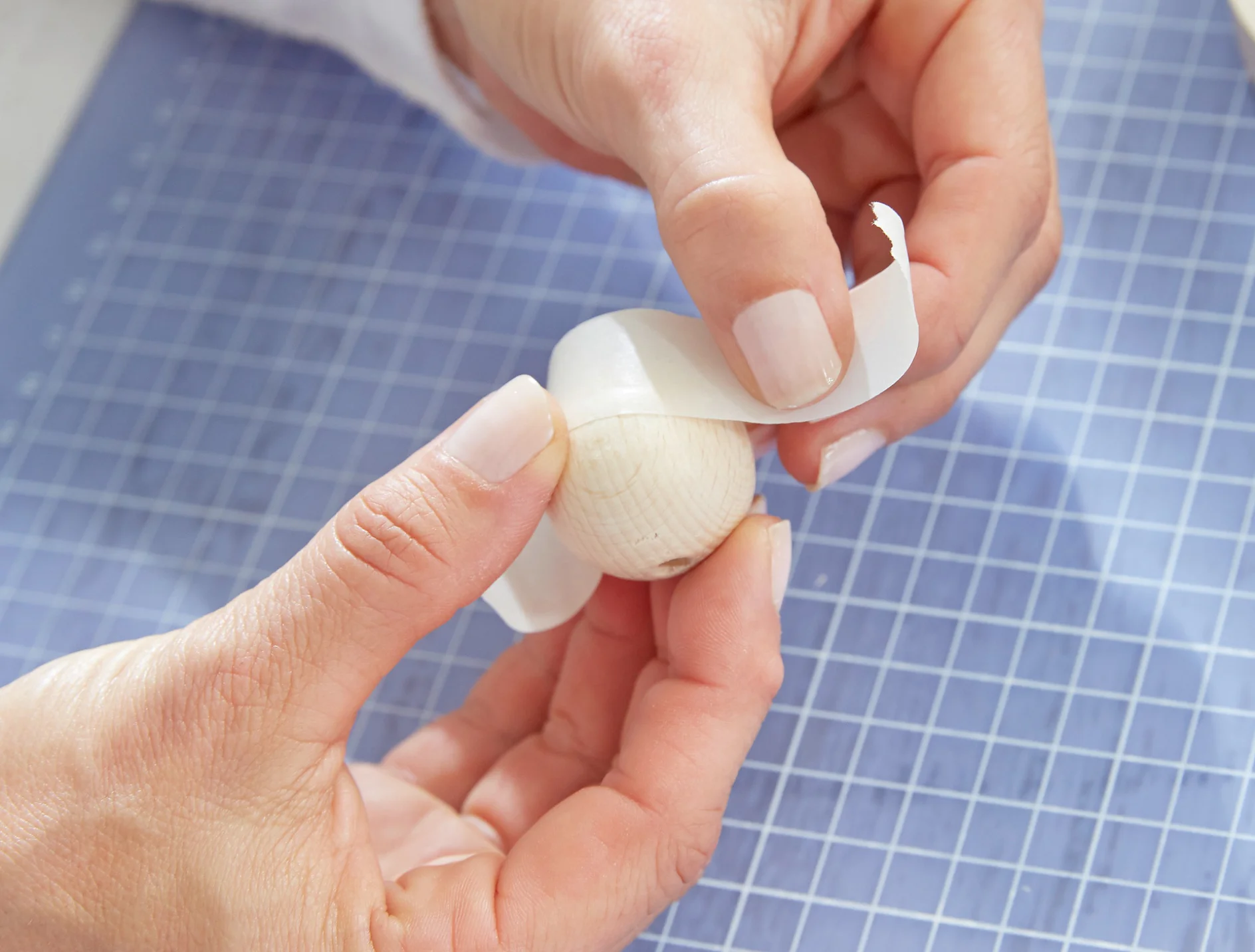 Mask different areas, lengthwise or crosswise, on the wooden spheres, using tesa® Masking Tape Perfect.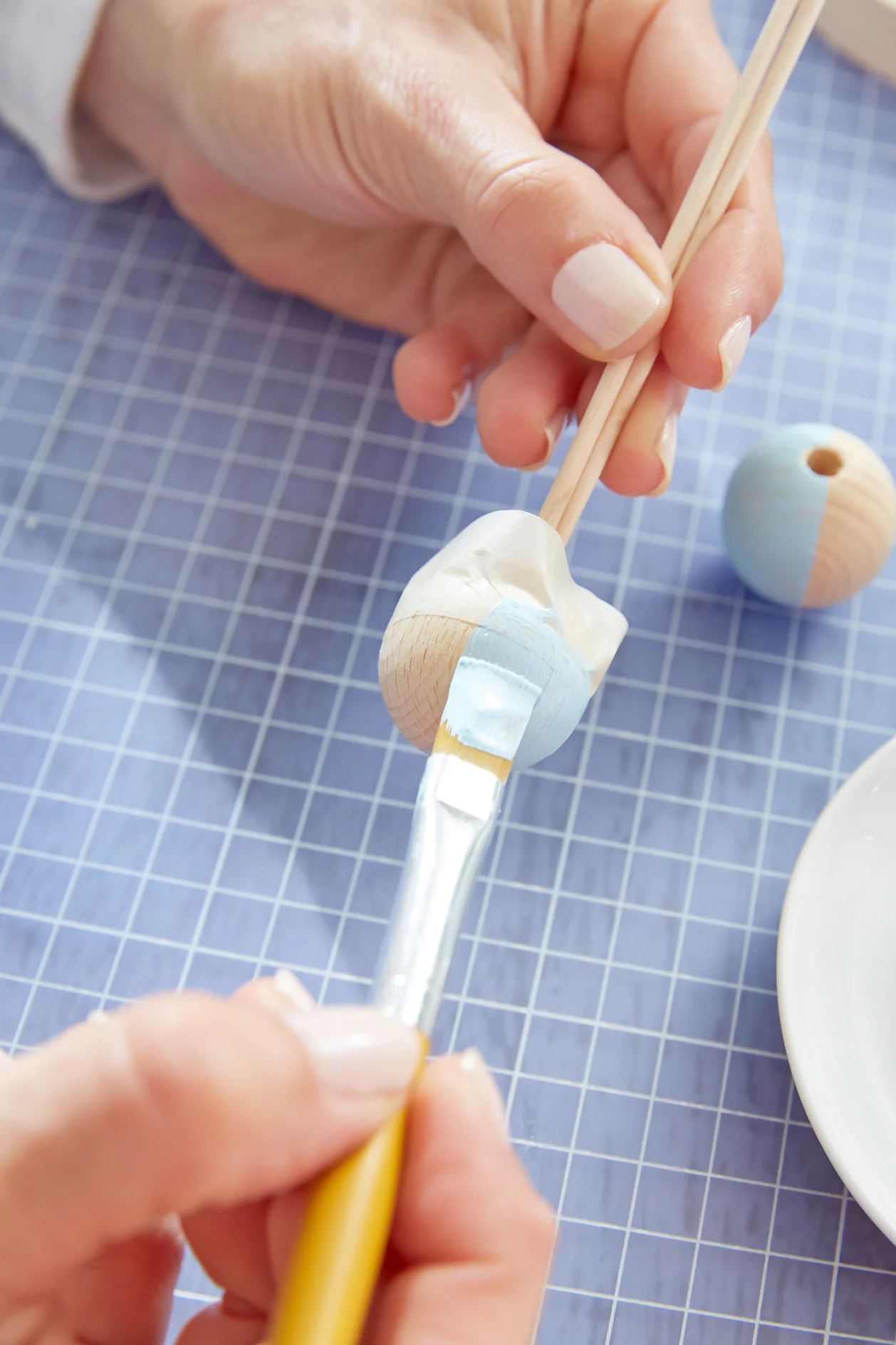 Place the spheres on the wooden sticks and paint the masked areas with acrylic paint. Put to dry in a glass. After drying, remove the masking tape.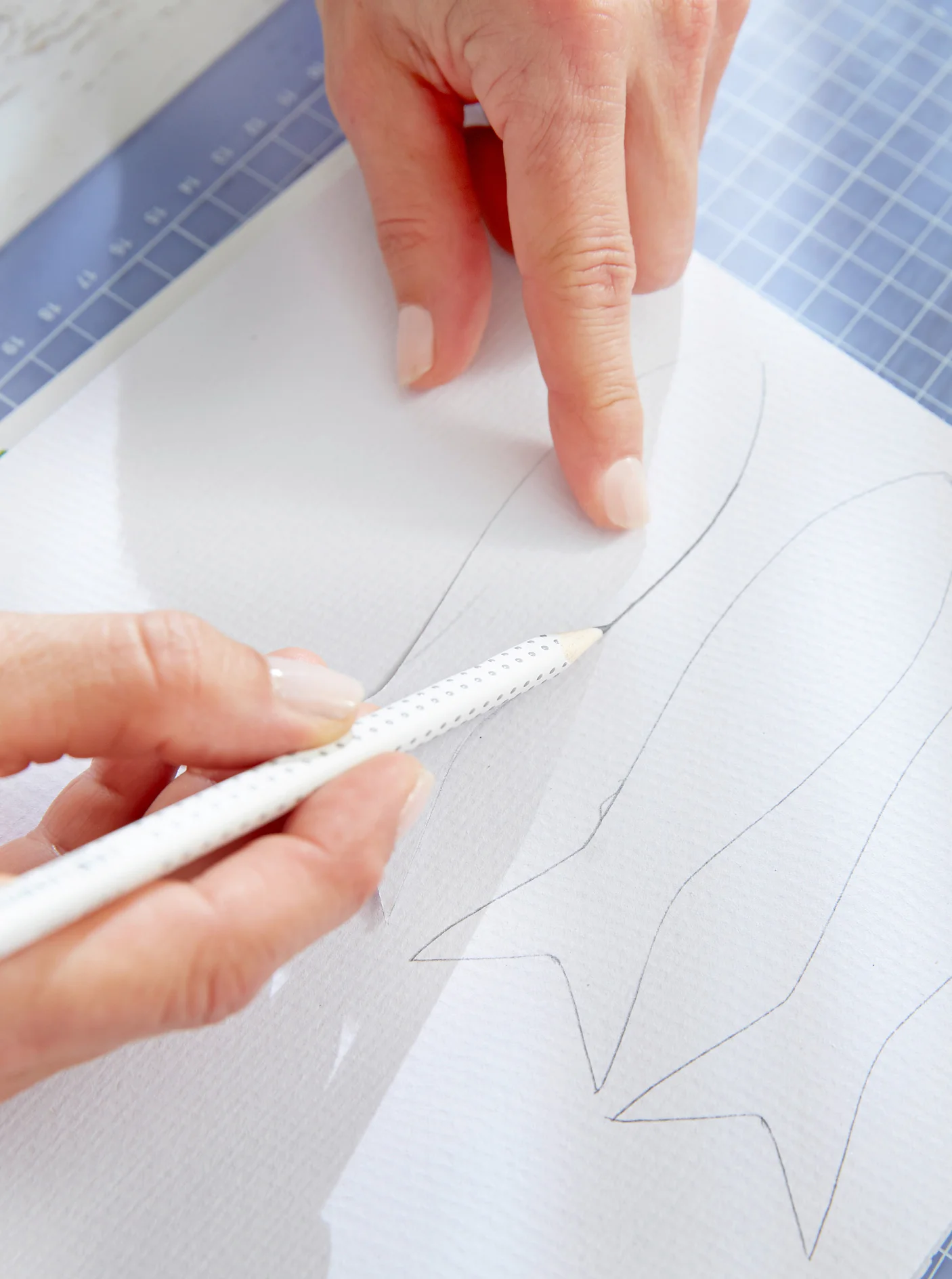 From the thick paper, create a fish stencil using the template. Transfer the outlines of the fish on the watercolor paper and then cut out the fish.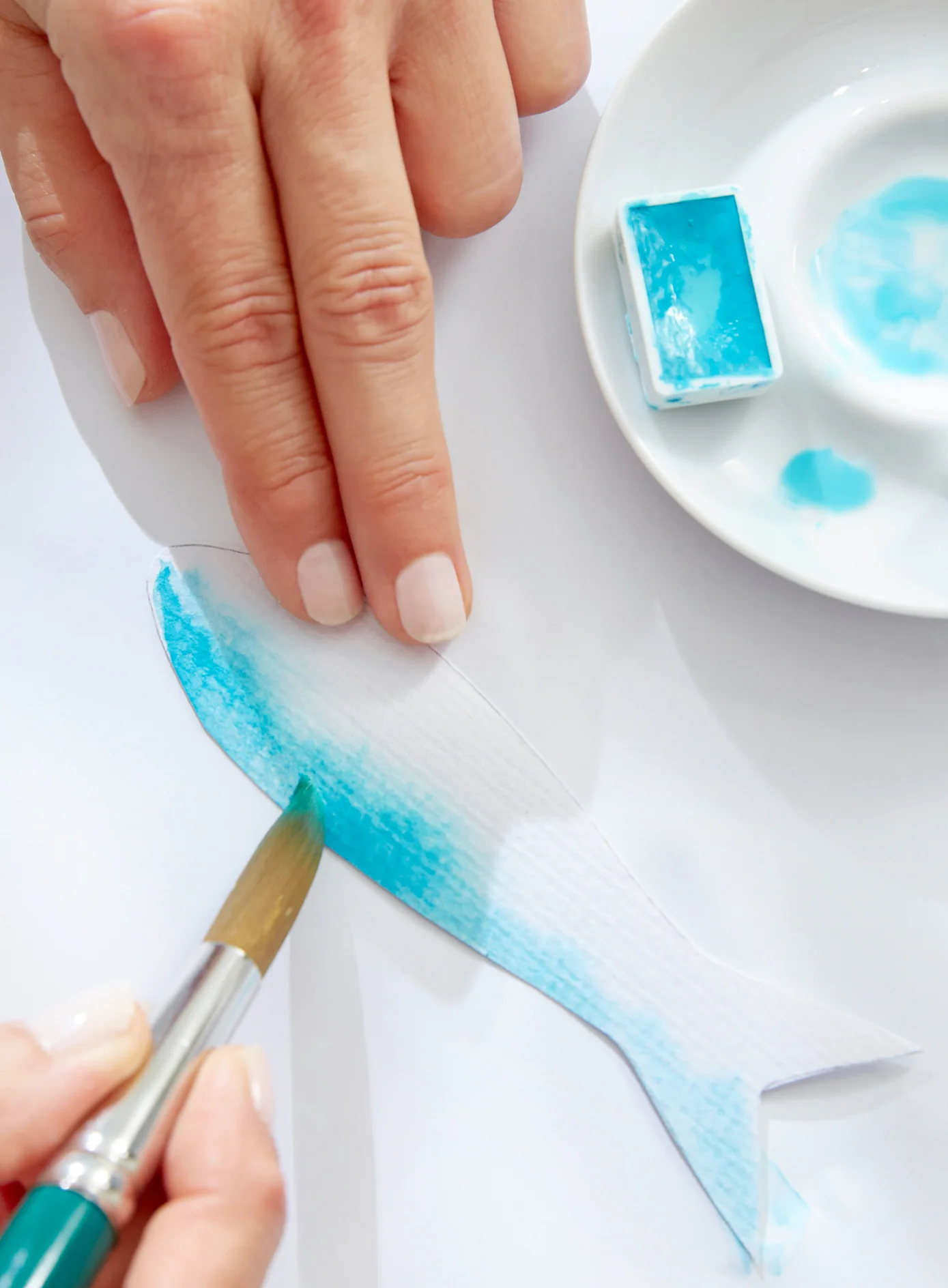 Moisten the fish with water and paint the edges with the water color.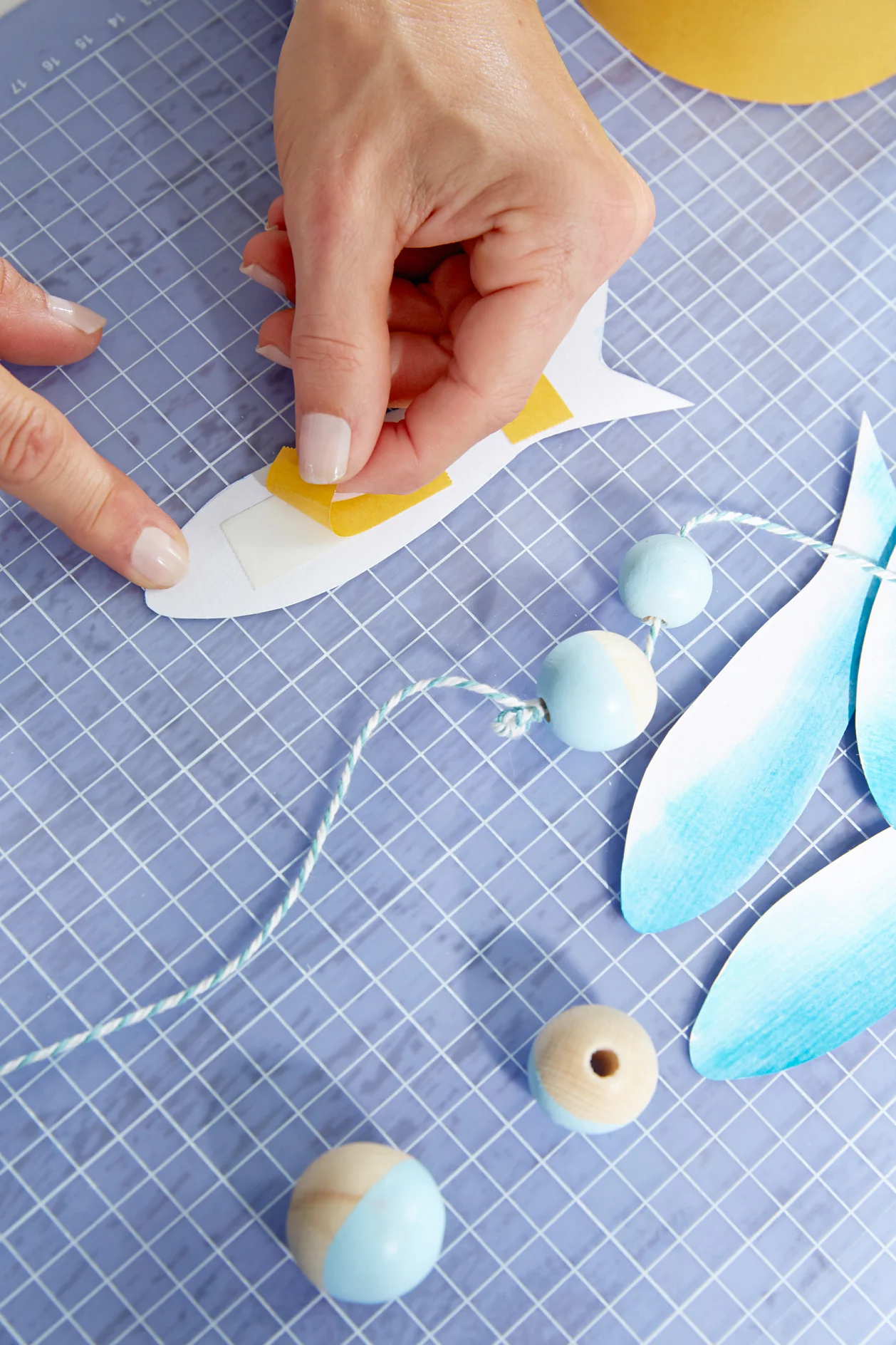 Now create the single mobile parts. At various intervals and sequences, string spheres on the cords and apply the fish. Stick a strip of tesa® double-sides adhesive tape Universal to the backside of every second fish and remove the protective film. Slide the wooden spheres on the cord - knot the cord, so that the spheres are fixed.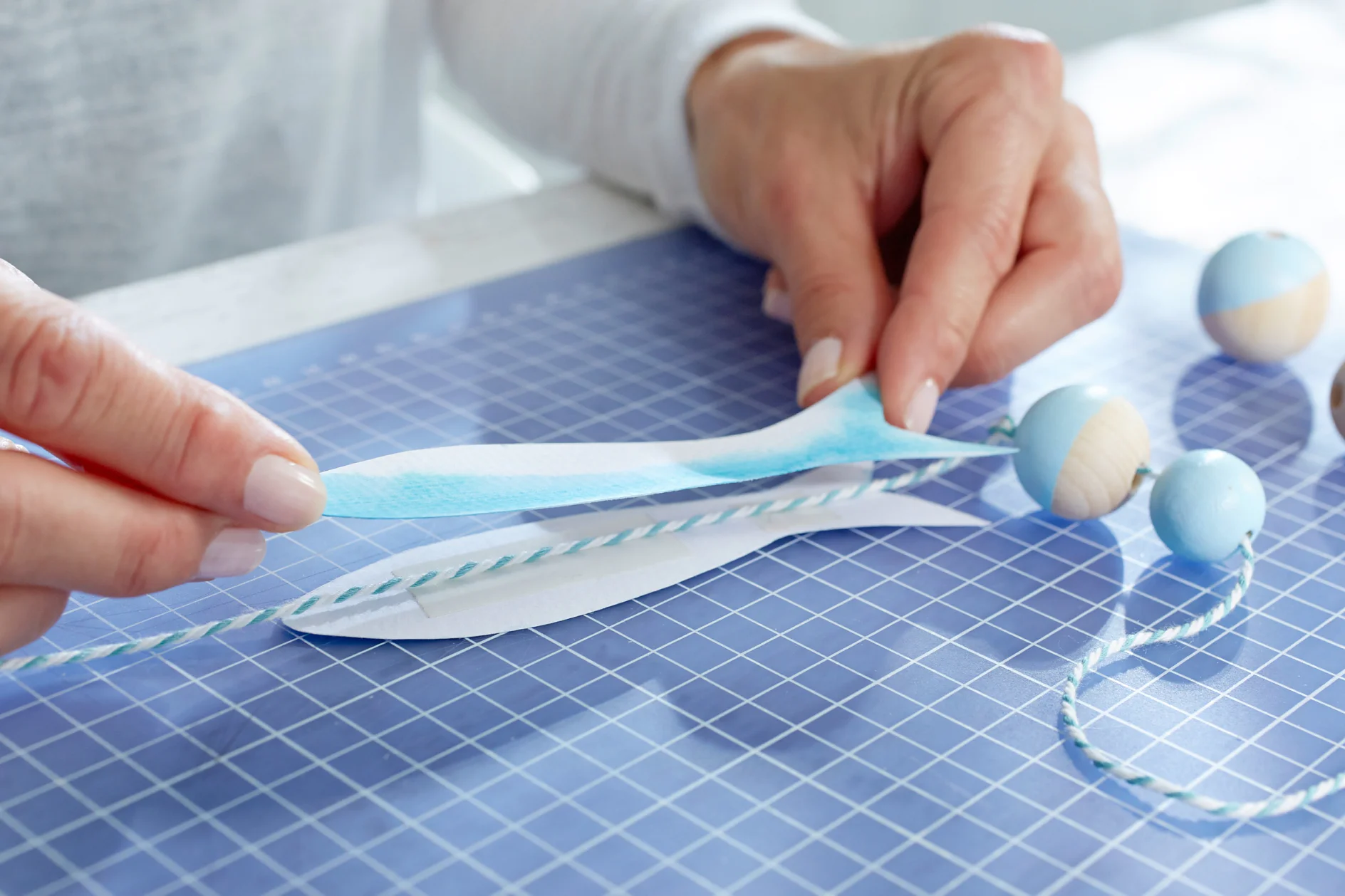 Place the cord in the center on the double-sided adhesive tape. Now stick on the second fish. Repeat this procedure until the desired length is reached. Fix the single mobile parts to the driftwood and attach a piece of string in the middle to hang the mobile.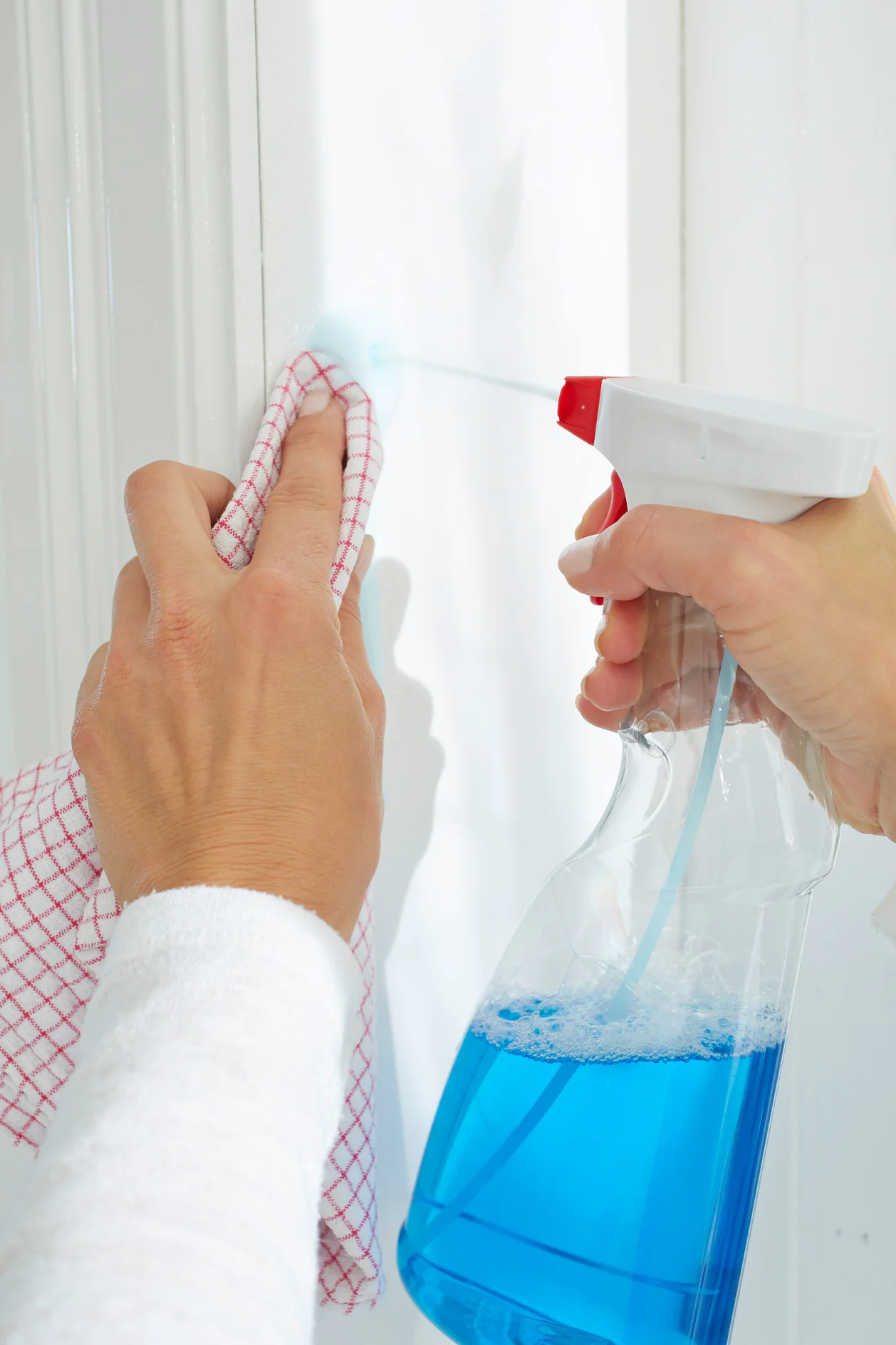 Thoroughly clean the area, where you wish to apply the tesa Powerstrips® Transparent DECO Hooks LARGE.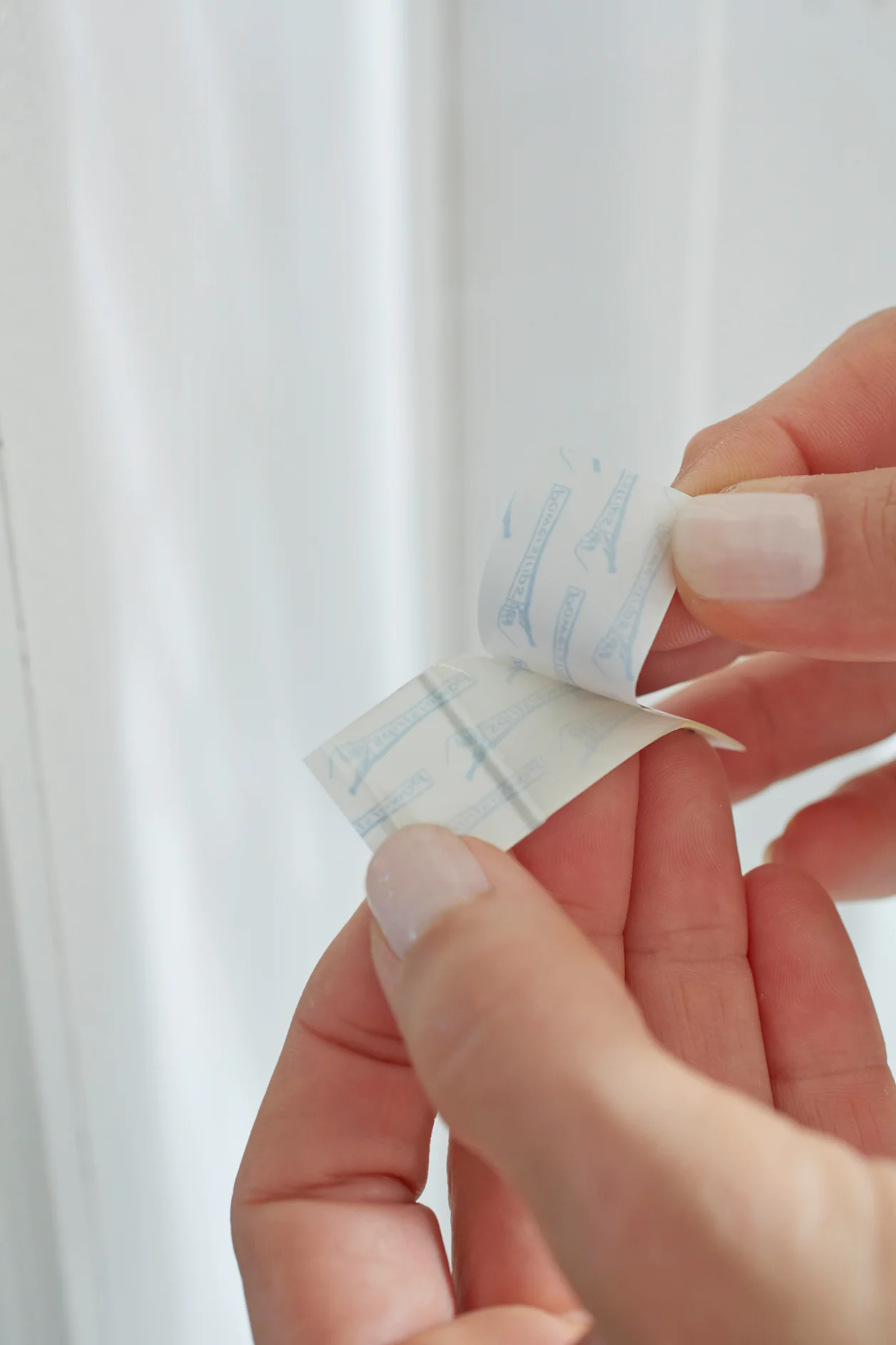 Remove the protective film from the Powerstrip. Apply the Powerstrip and press firmly for 5 seconds.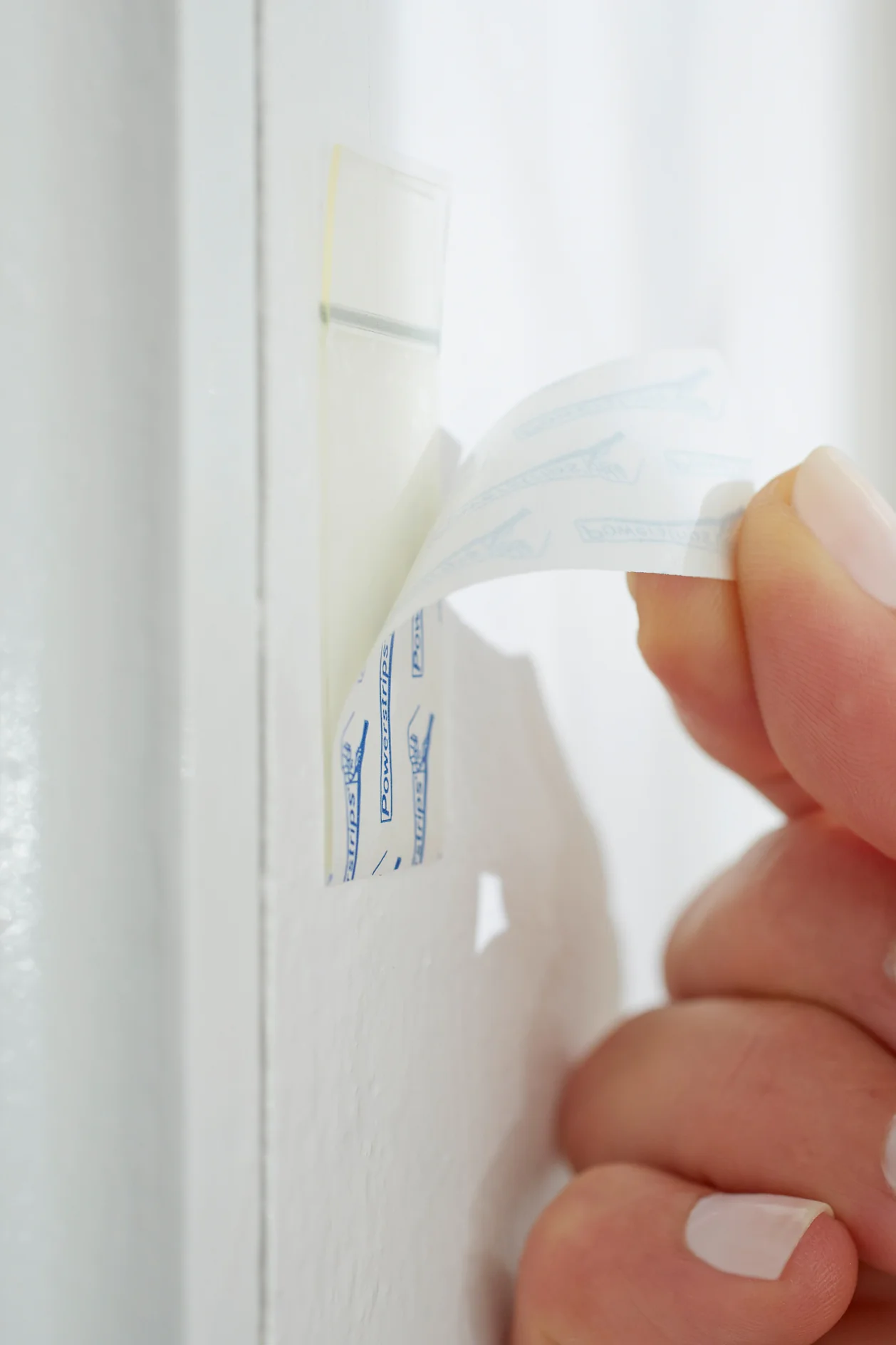 Remove the protective foil from the other side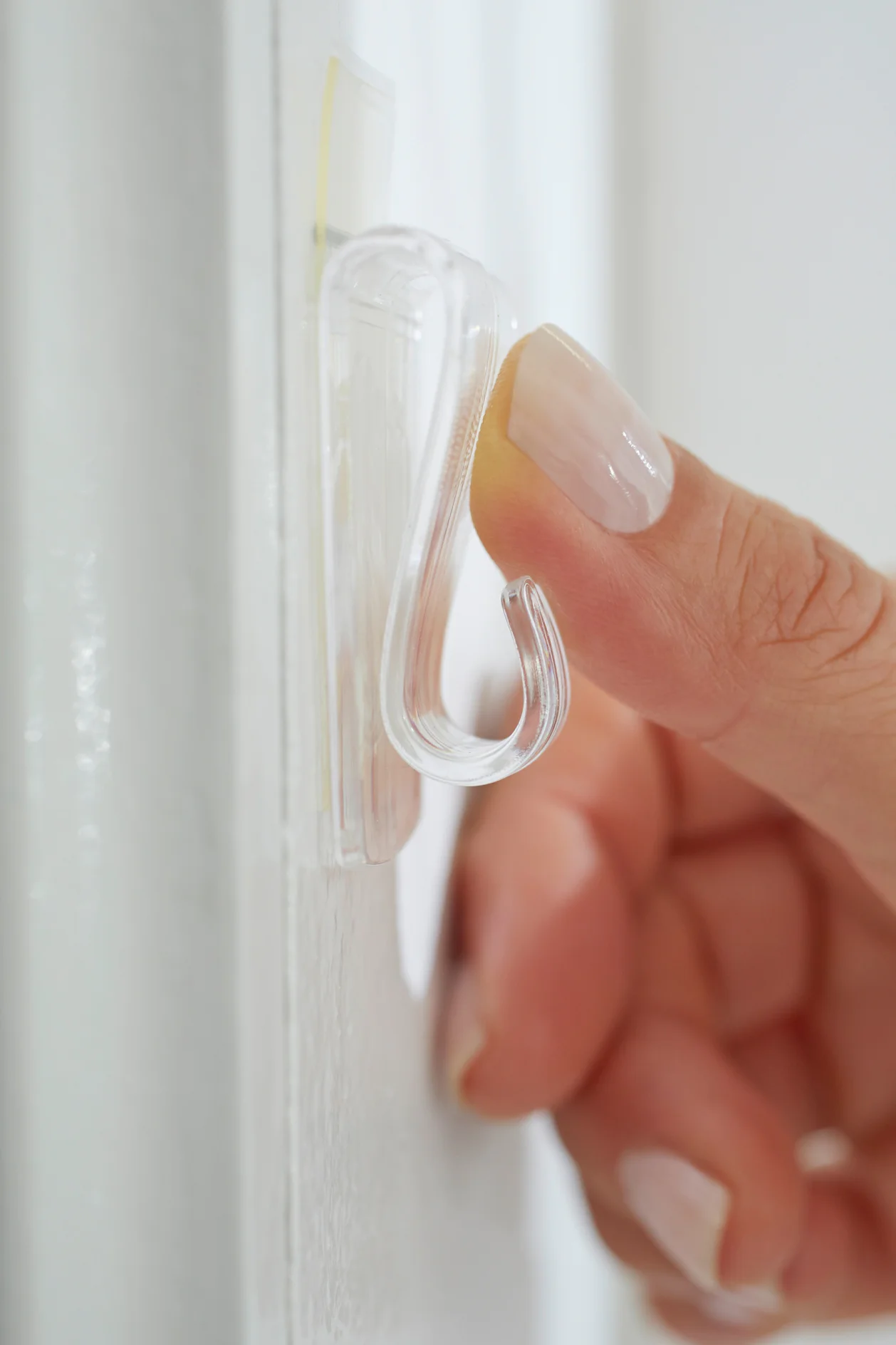 Stick the hook to the Powerstrip and press firmly for 5 seconds.
Hang the finished mobile on the hook.