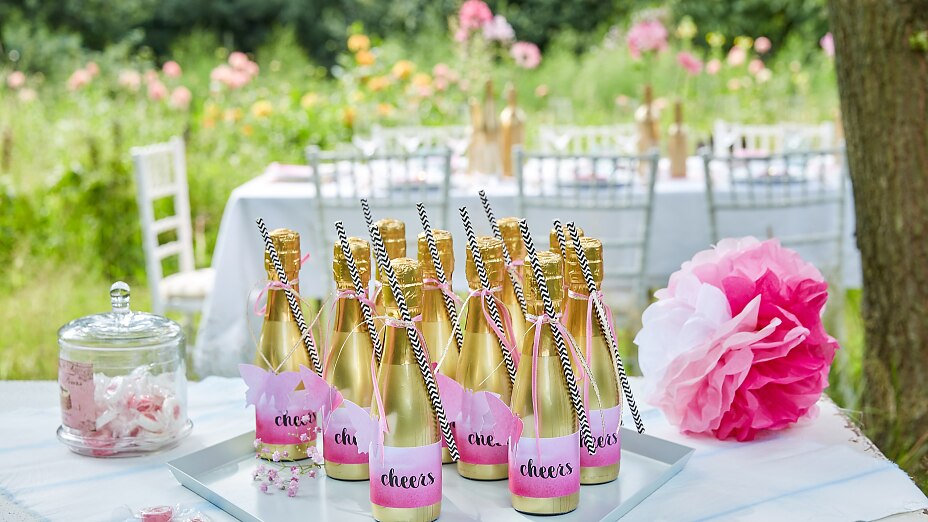 Labels for Wedding Drinks
Just in time for the speeches, signature drinks are distributed to make a toast. Of course, these are no regular wedding favors – They come with self-made labels, and a straw. Our tip: Provide plenty, because sometimes the speeches may take a bit longer ...
---
---
We need:
Small champagne bottles (piccolos, if possible with unprinted crown caps)
printed label templates
printed paper with color gradient
scissors
motif punch butterfly (7 cm)
paper straws
satin ribbon in pink and gold (3 mm wide)
01
Collect all items and let's start!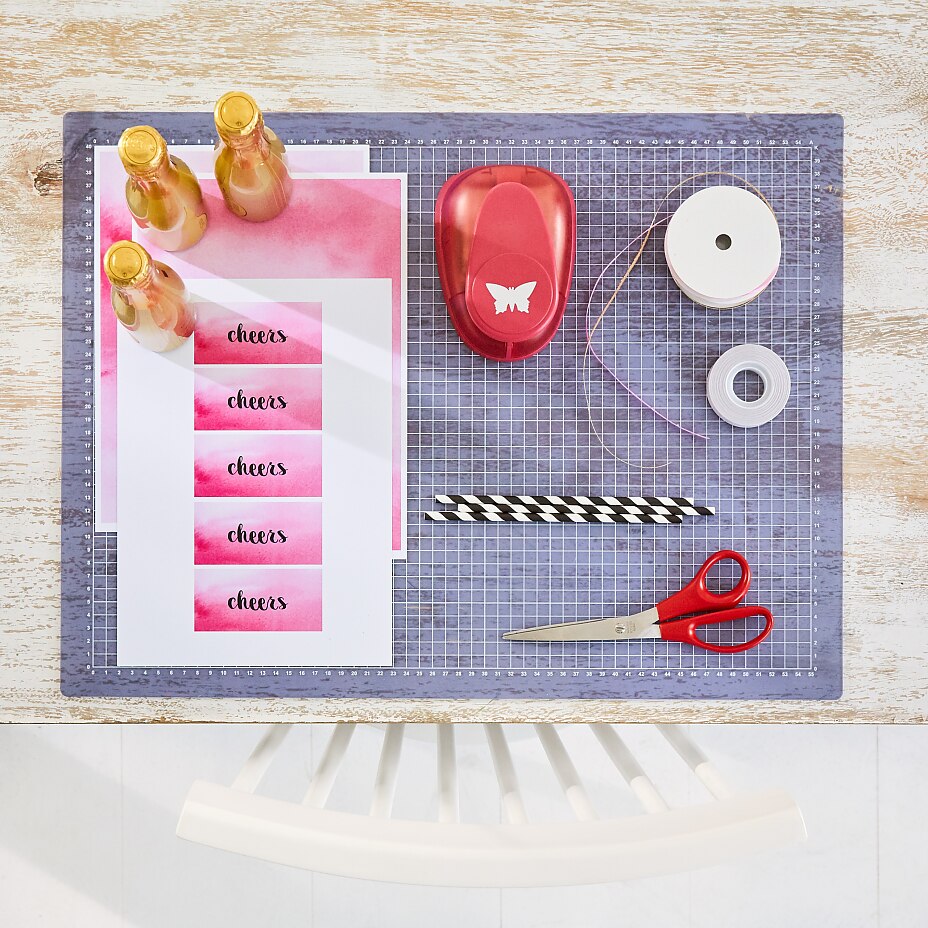 02
Cut out the labels from the printed template.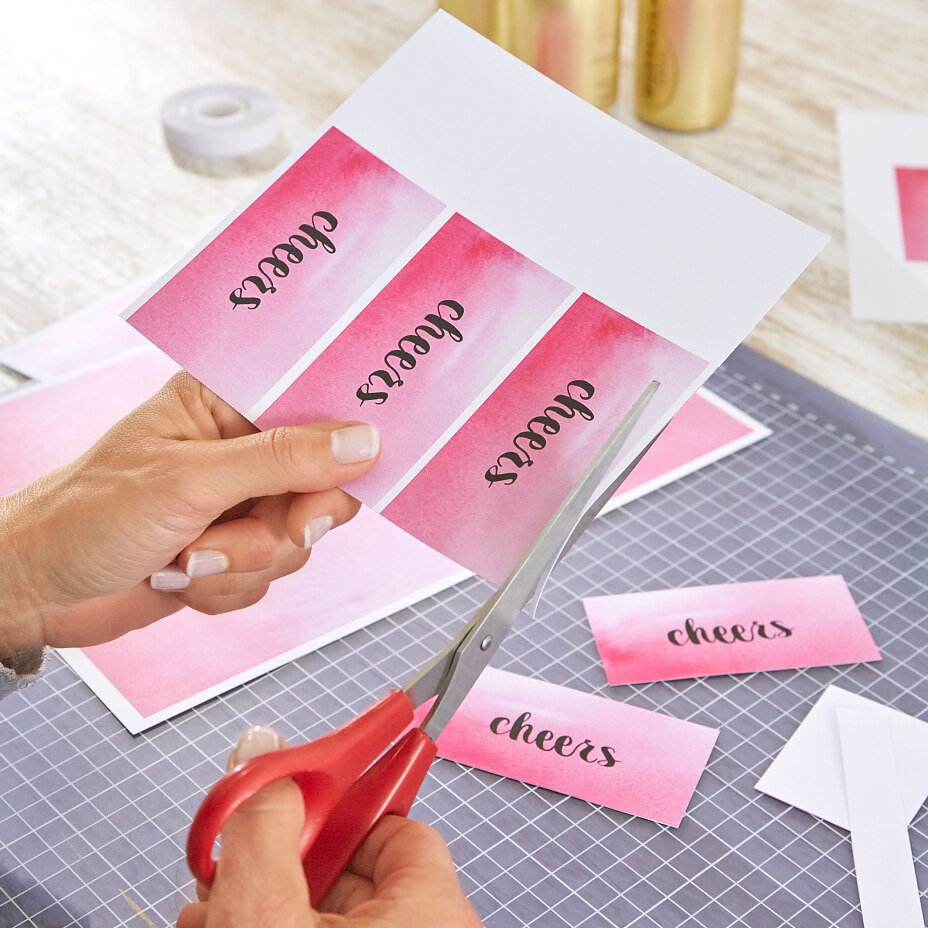 03
Apply double-sided adhesive tape along the short sides of the labels.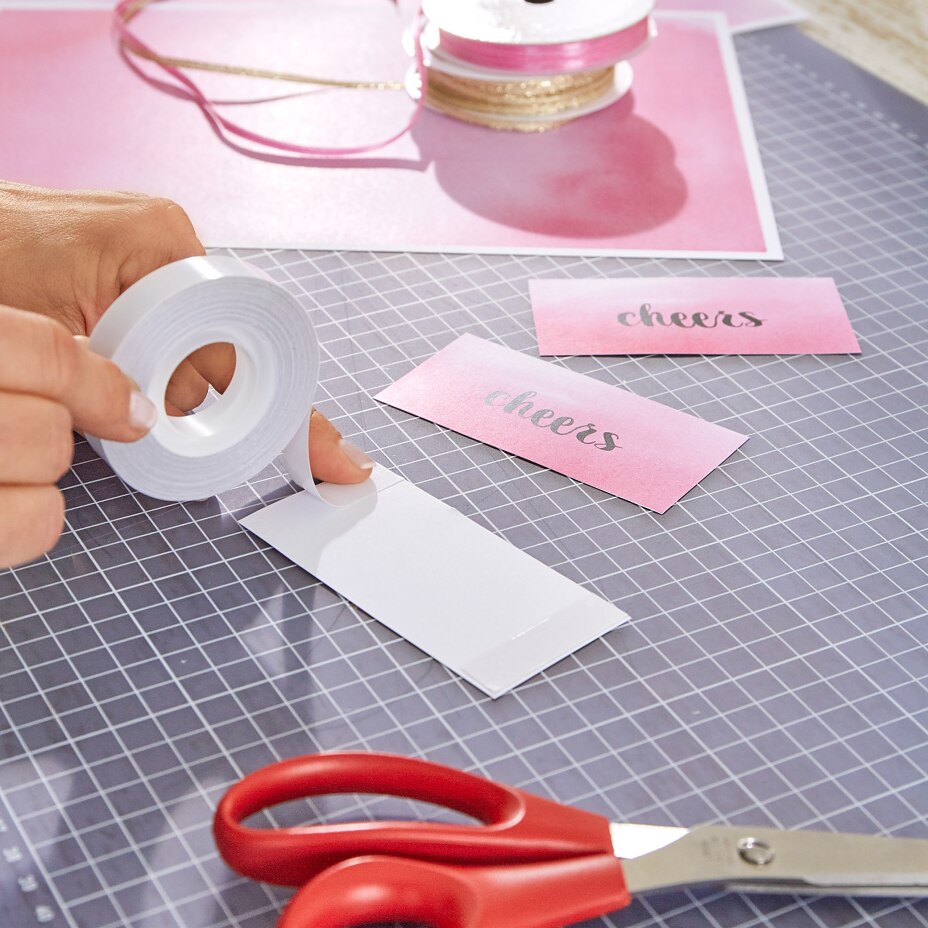 04
Remove all original labels from the bottles. Now, peel off the protective film from the tape on the new labels and glue them straight and crease-free onto the bottles.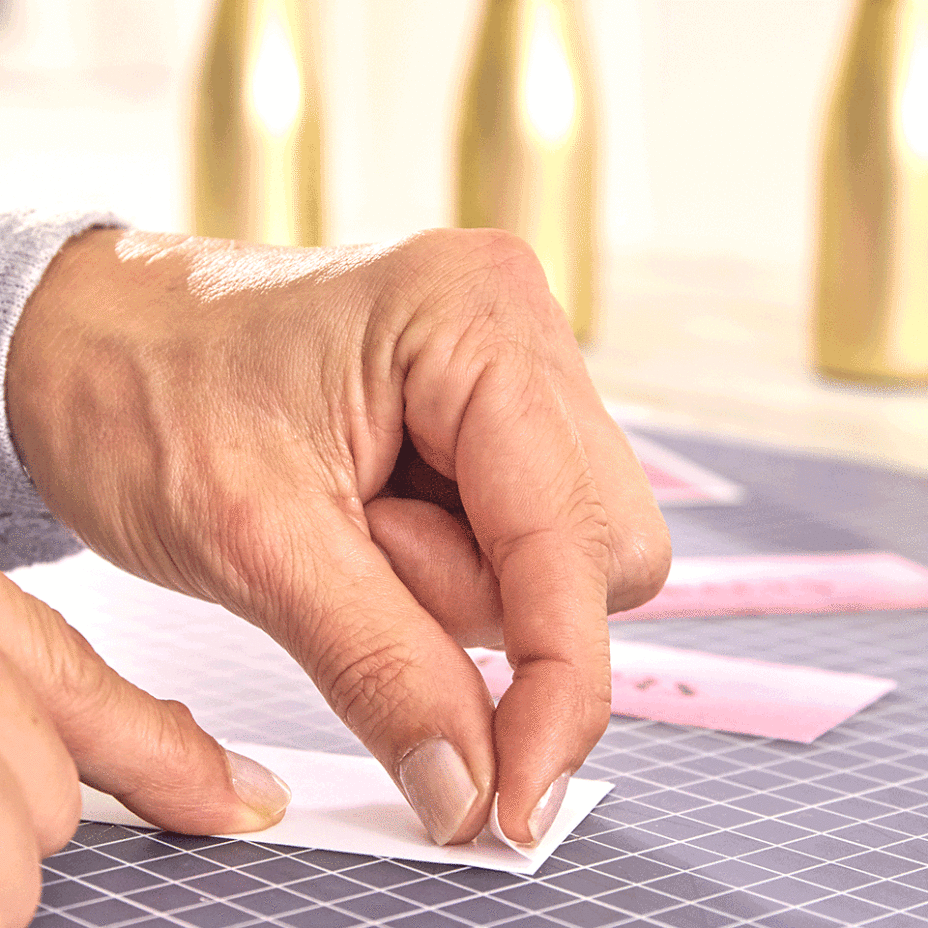 05
Punch out butterflies from the paper, and fold the wings slightly upwards. Stick a small piece of double-sided adhesive tape on the back, remove the protective film, and glue the butterfly onto the bottle.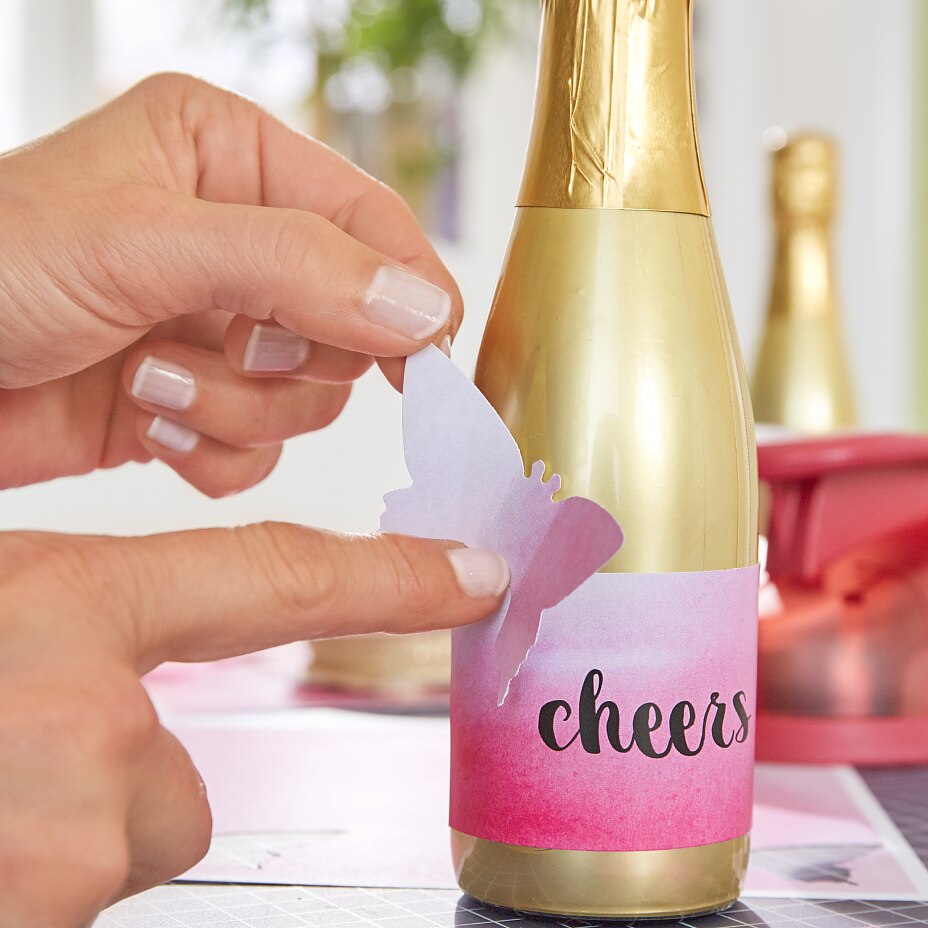 06
Tie straws to the bottlenecks using the ribbons.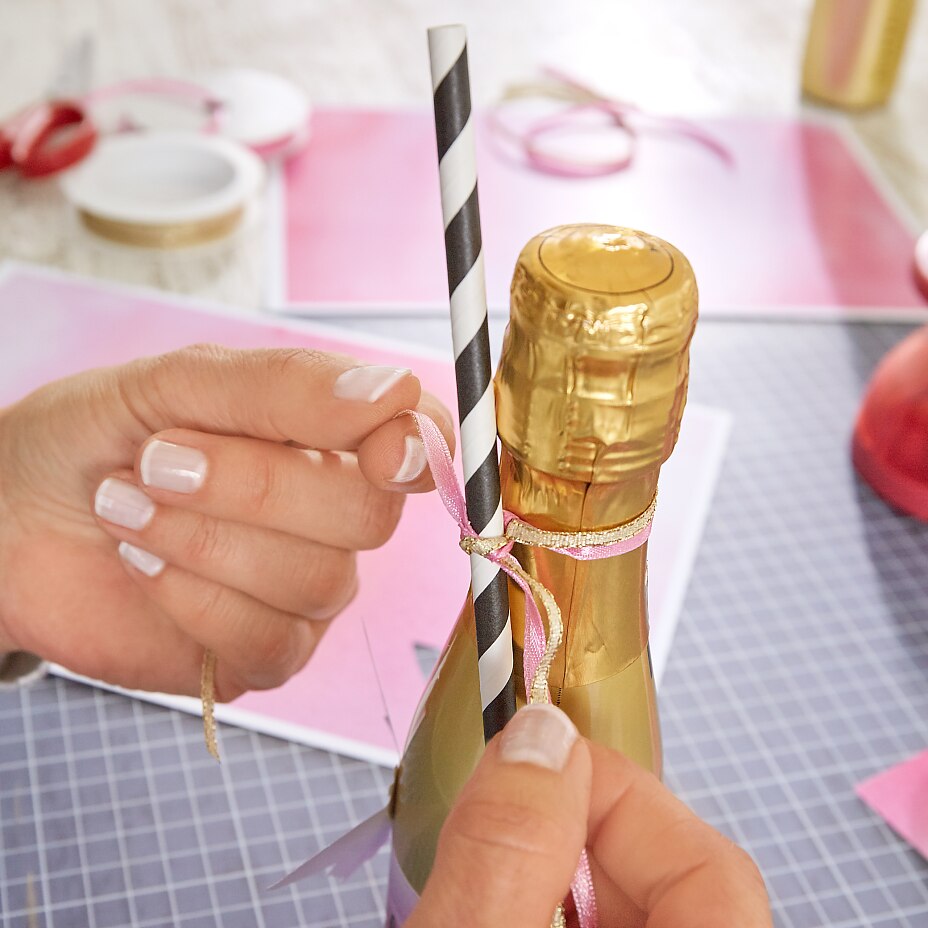 DIY Labels for Wedding Drinks