Ideas for Easter Baskets
Decorated with some hay, branches and a feather, this hand-made Easter basket looks great on the Easter table, and offers a perfect hiding place for sweets!
Level of difficulty
Original & quick
We need:
Per basket 1 sheet DIN A4 marble-look cardboard scissors pencil set square small bunny stamp stamp pad tesa® Deco Tape tesa® Roller Permanent Gluing ecoLogo®
How we do it: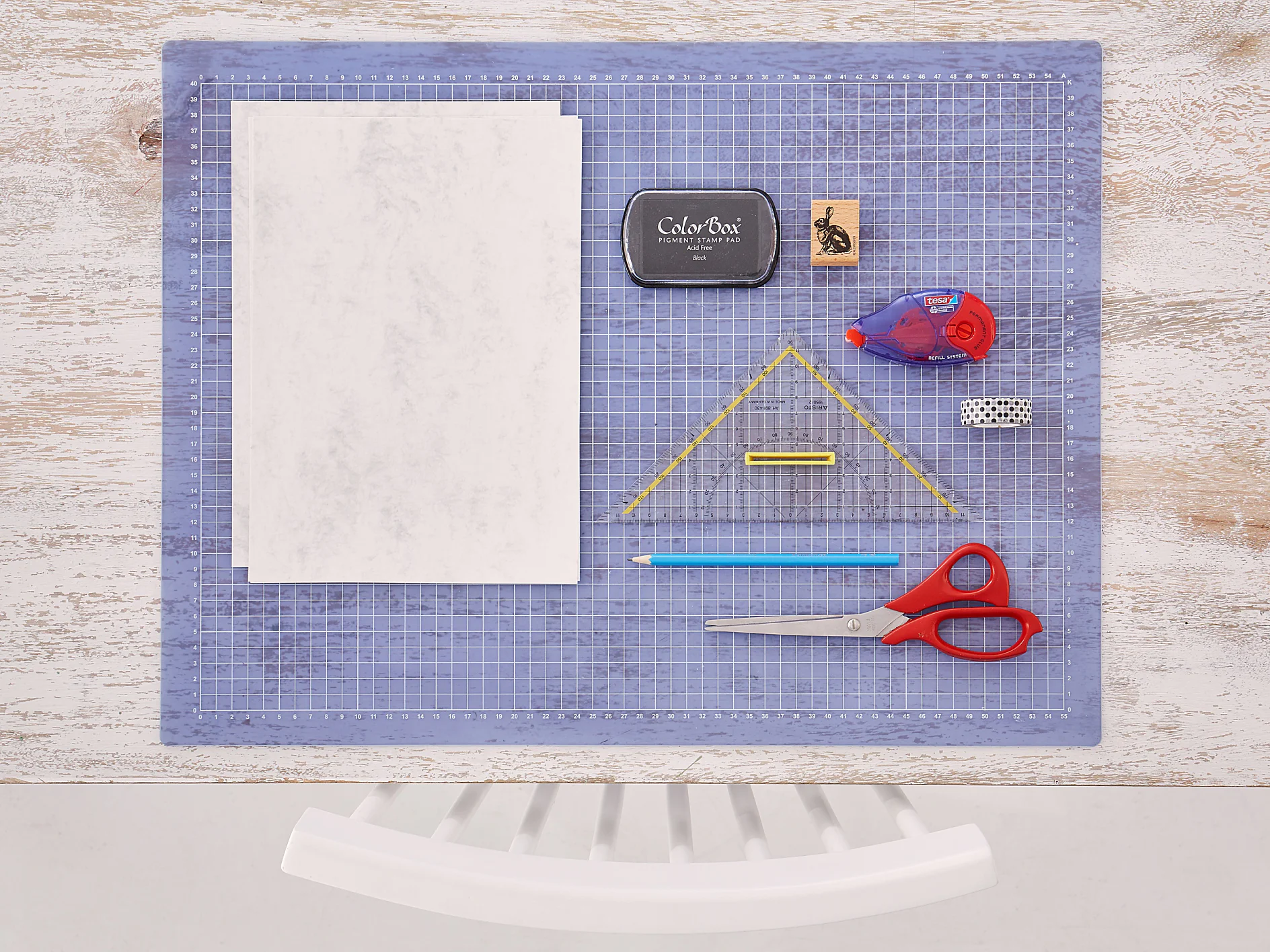 Collect all items and let's start!
Using the set square, draw three lines on the cardboard, each at a distance of 6 cm. At right angles, draw another three lines at a distance of 6 cm. This results in an 18 x 18 cm square.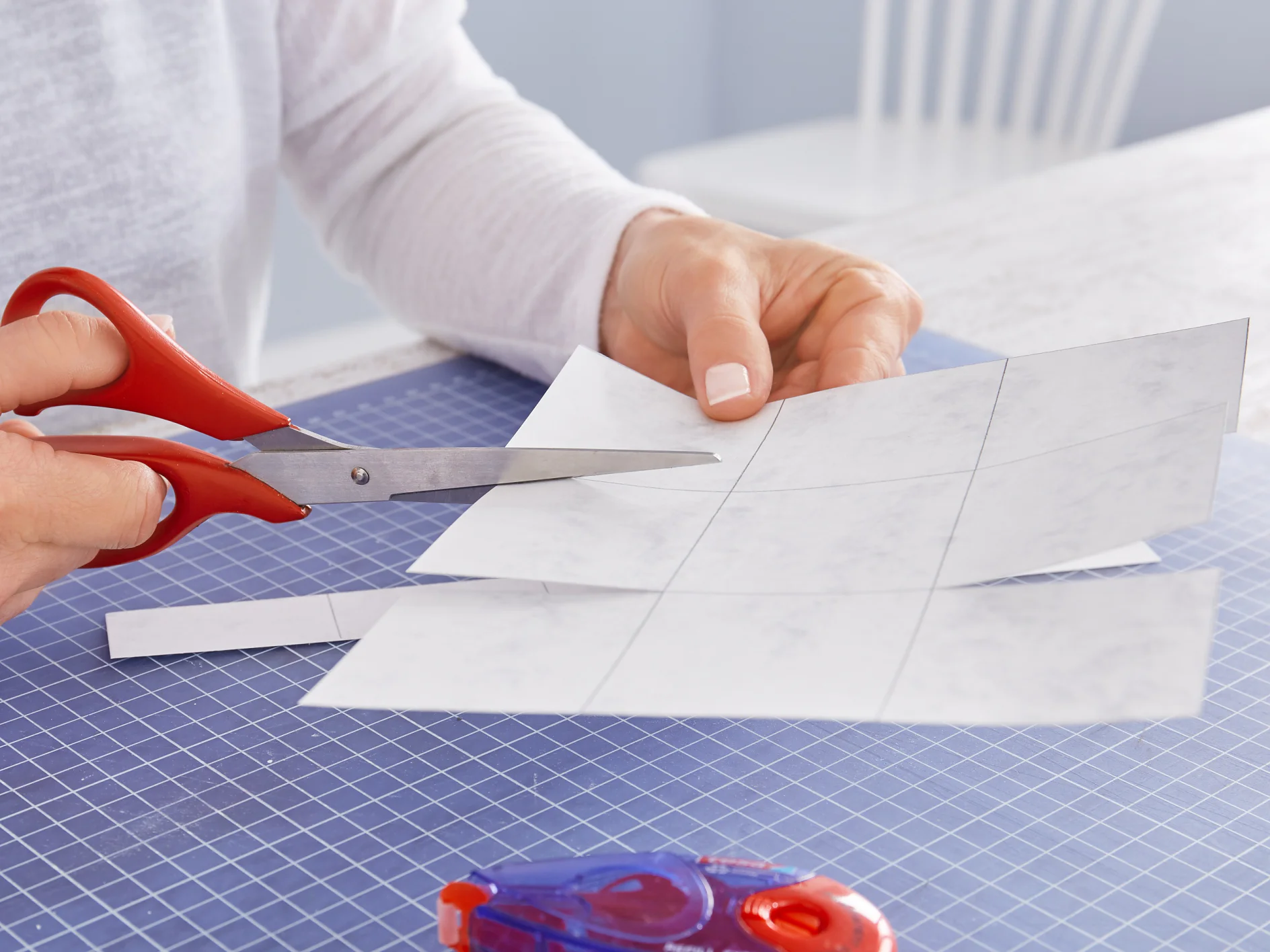 Cut out the square. Then cut the middle lines on two opposite sides to the center square.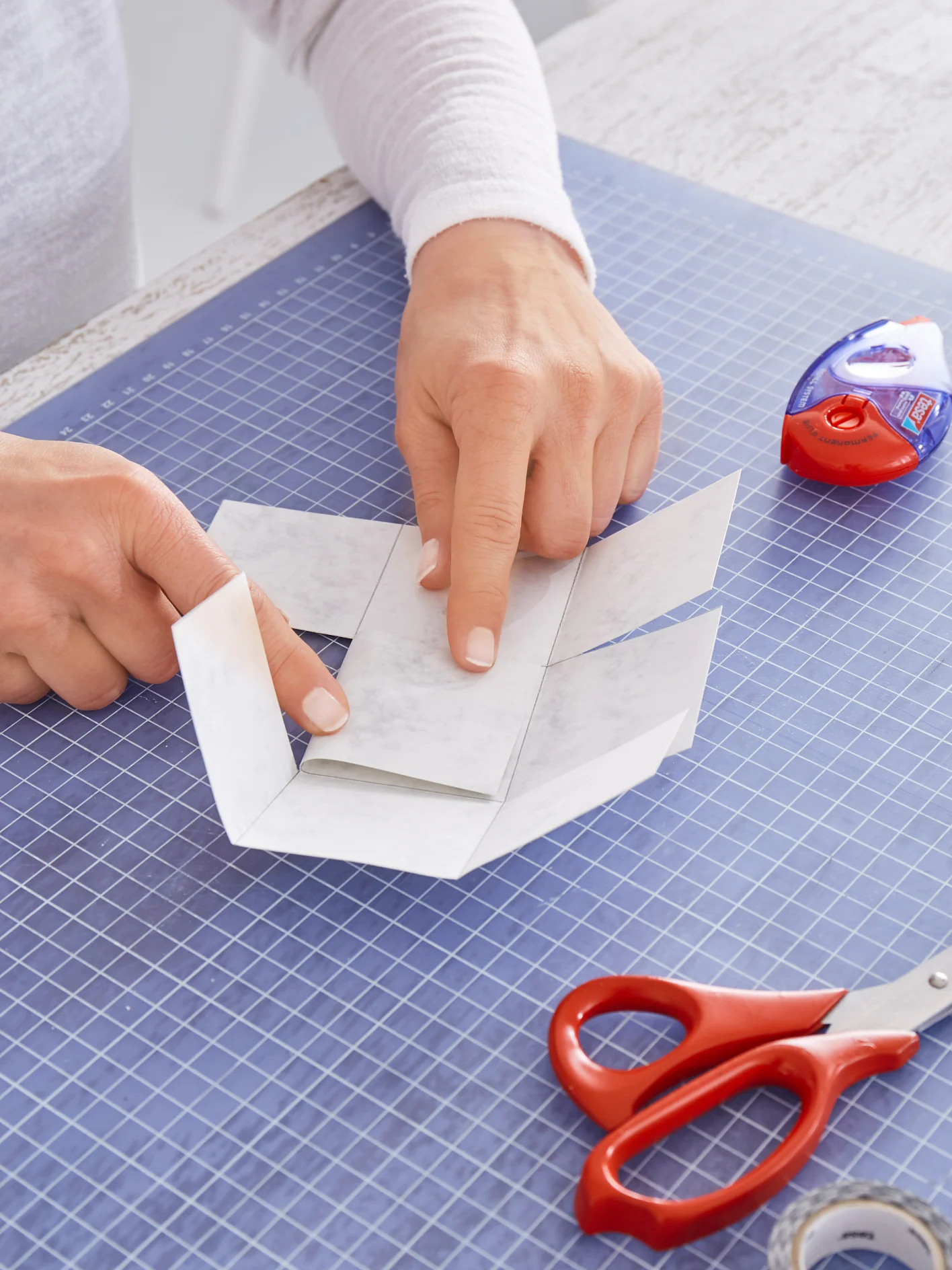 Now fold all outside fields along the lines toward the central square.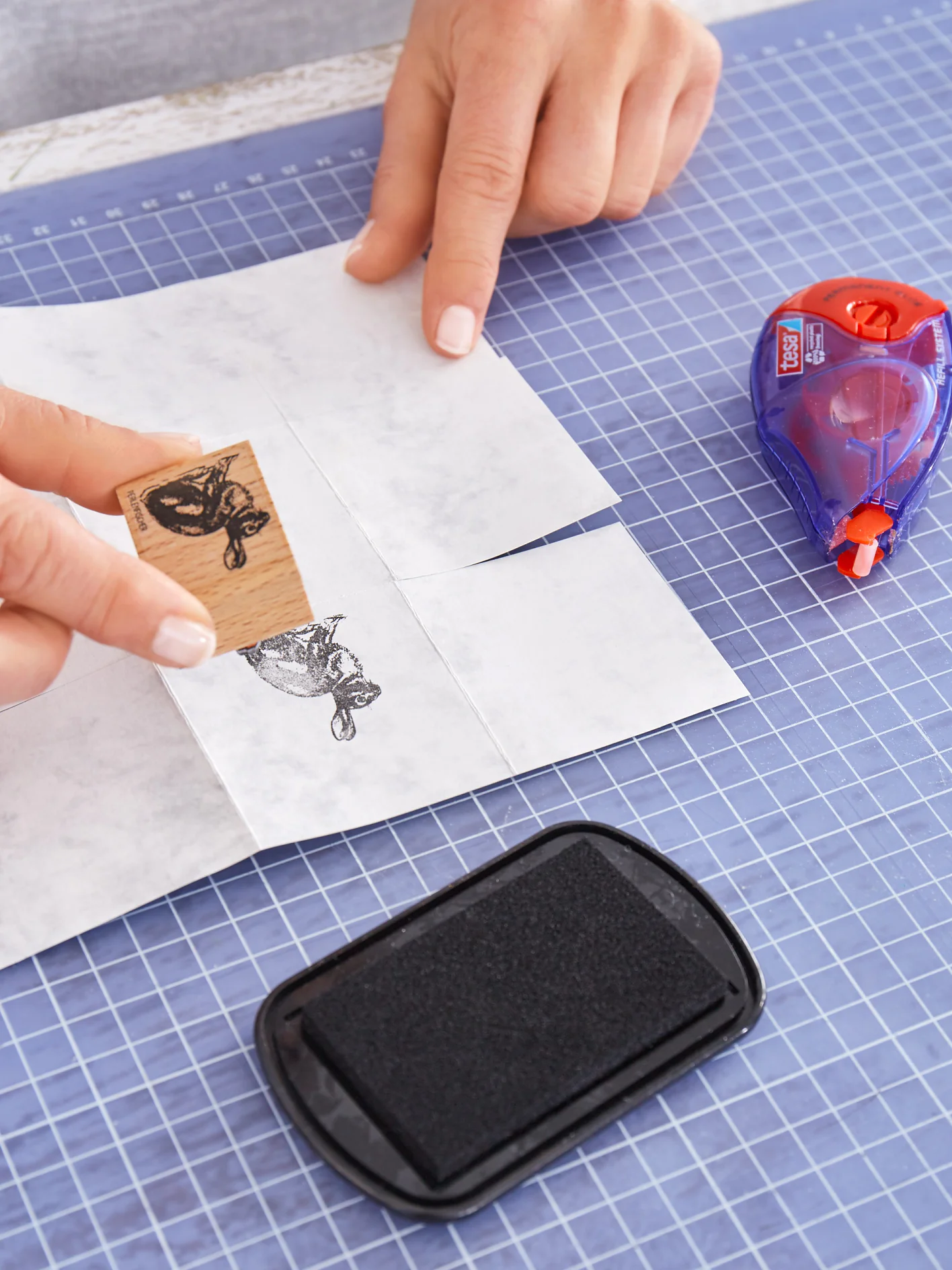 Turn the sheet around and stamp a bunny on a non-incised field above the center square. Allow to dry.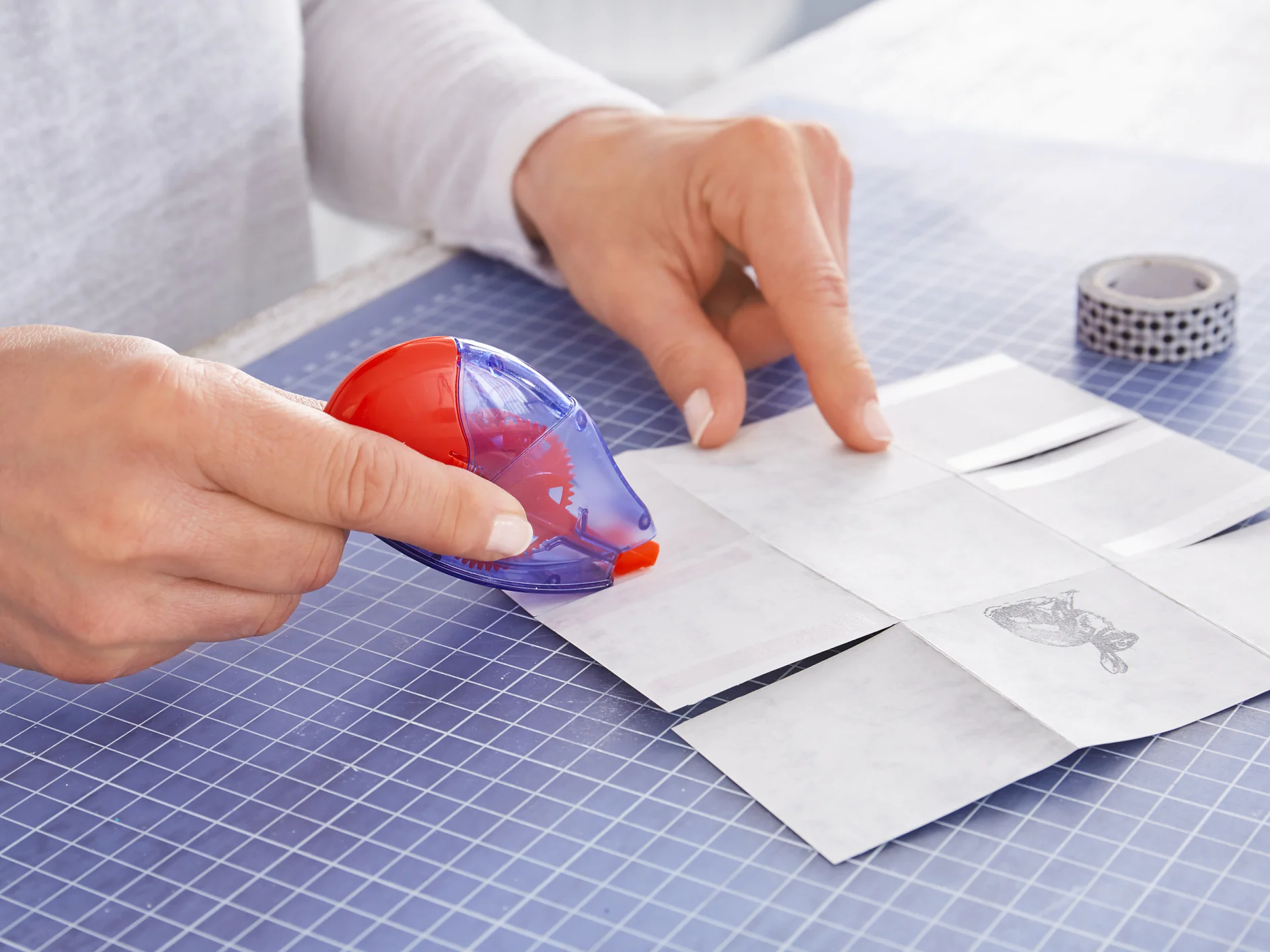 Now apply Roller Glue to the central and lower incised lateral squares.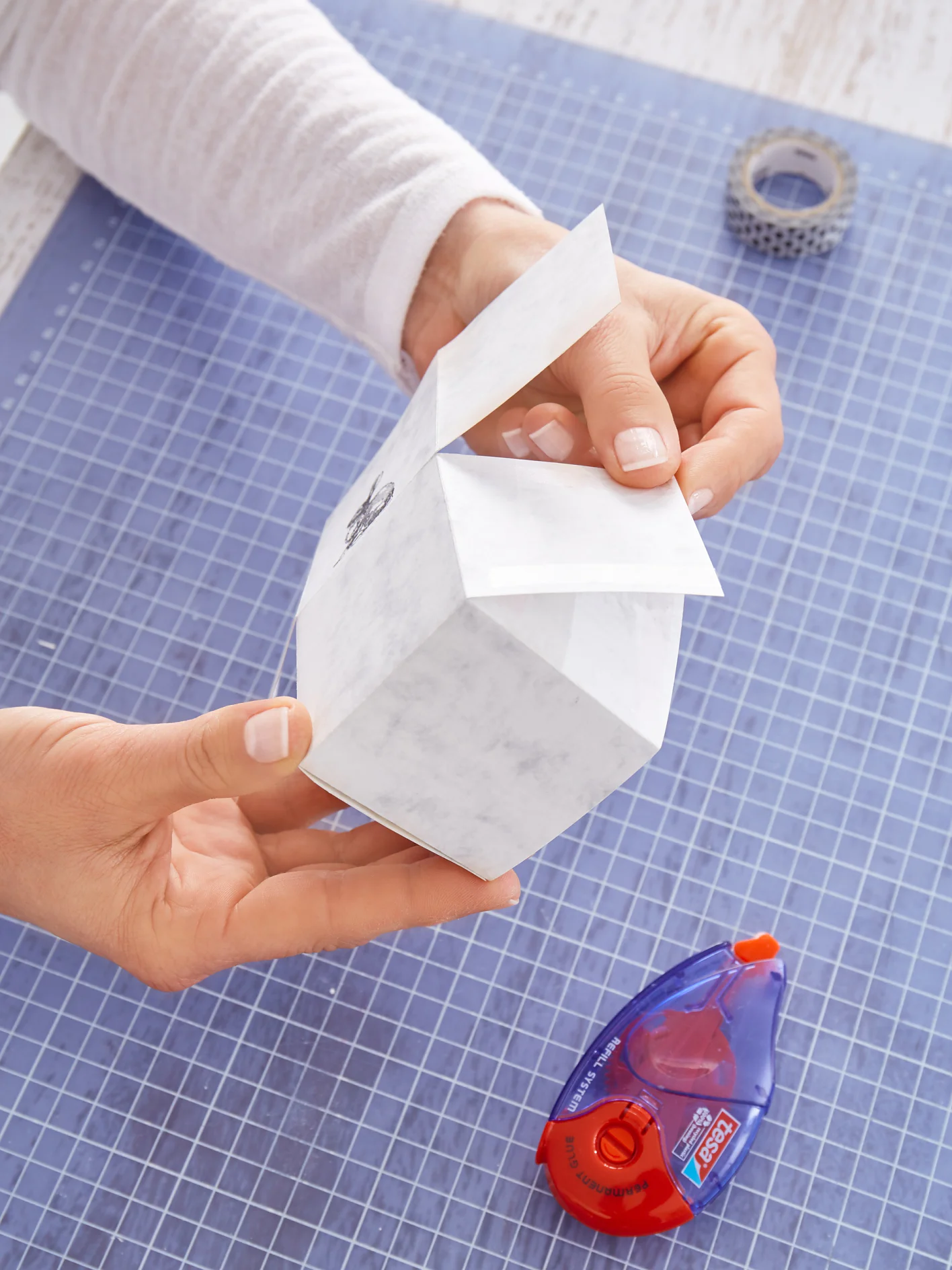 Glue the lower squares behind the middle squares…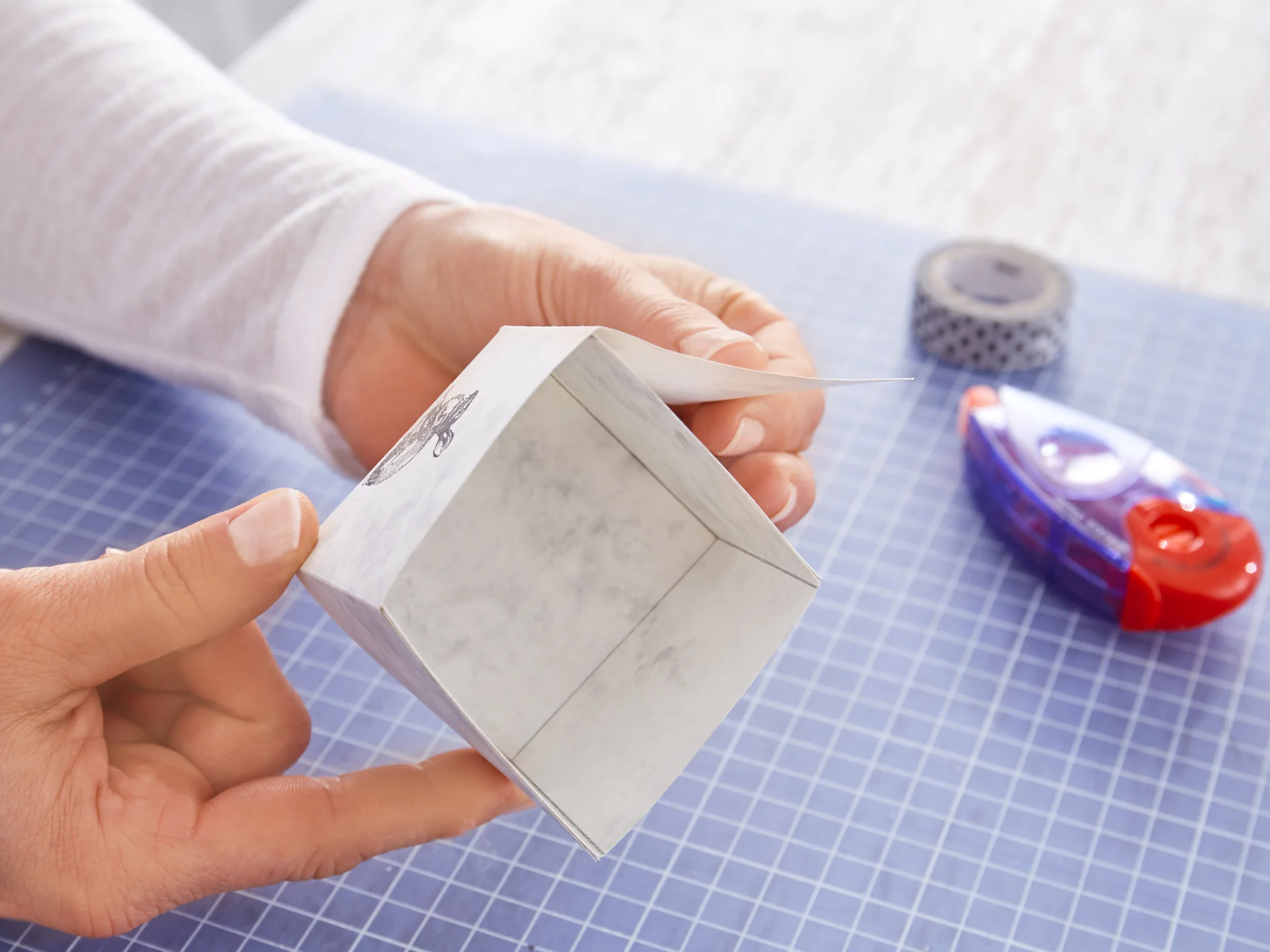 … and the upper squares on the middle squares. Now you've created a small box.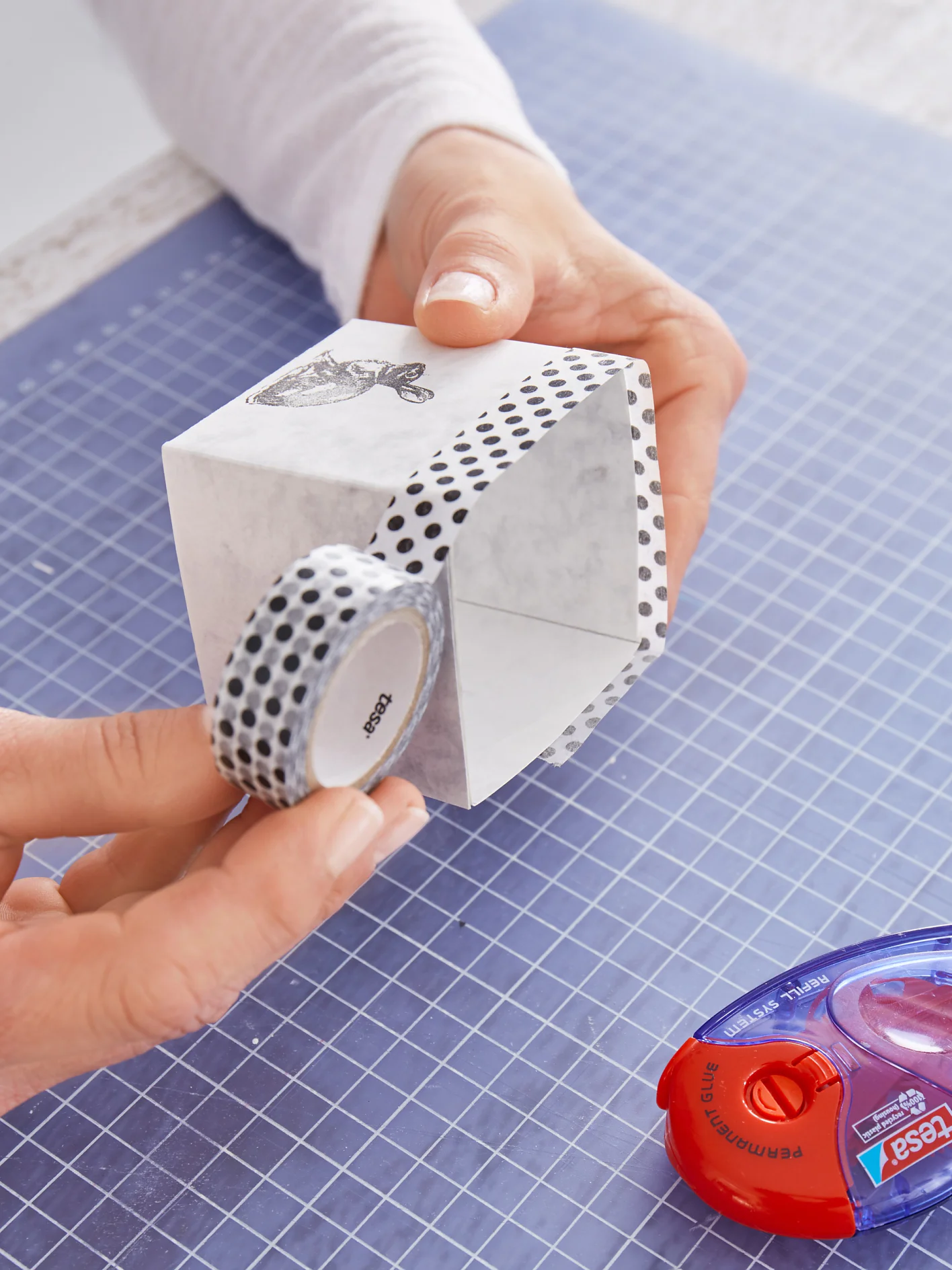 Apply a strip of Deco Tape on the upper border, half of it protruding.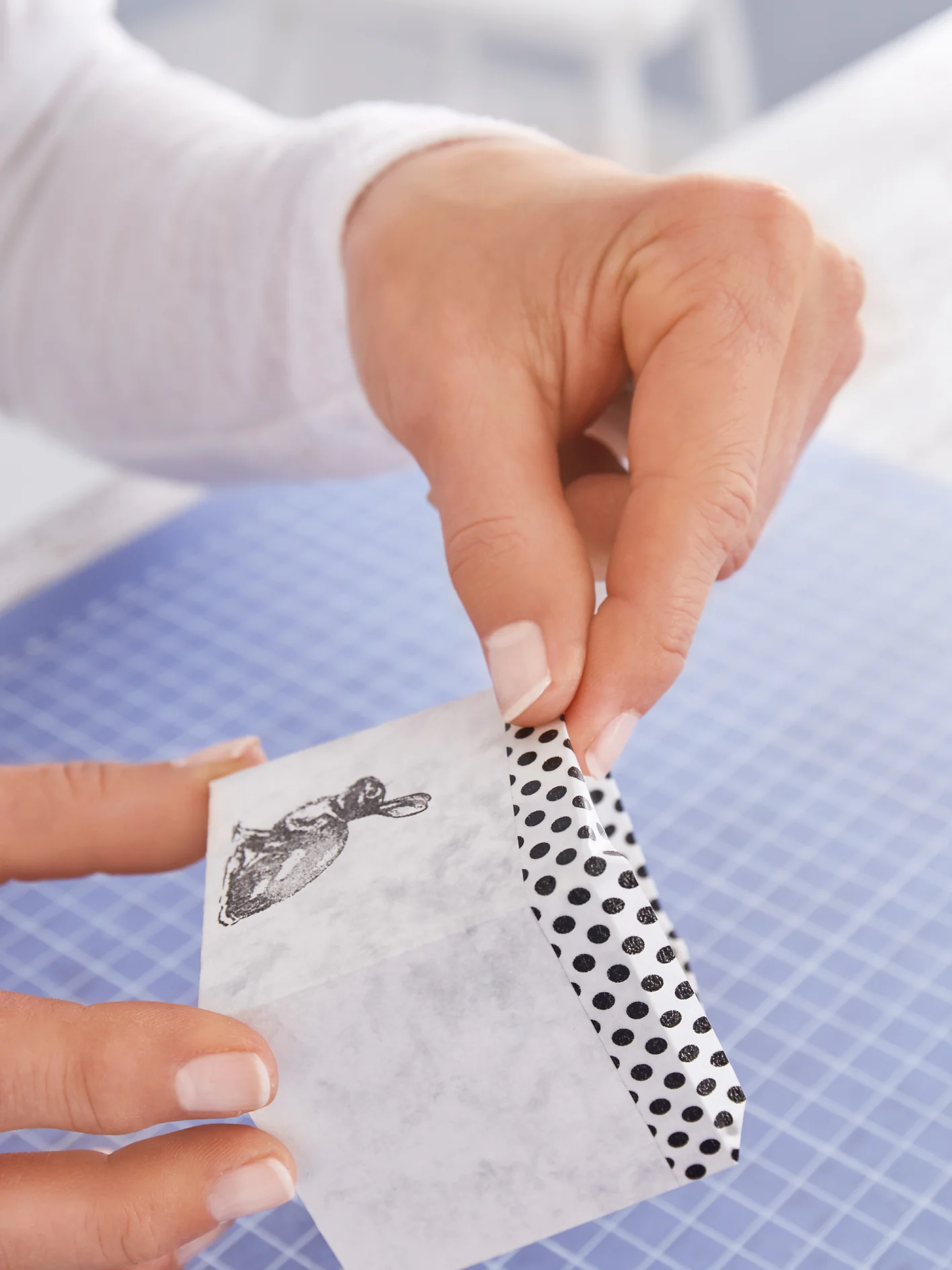 Bend the protruding tape inward and press firmly.