Hanging Note Roll
This wall mounted sketch pad looks good everywhere: in the kitchen as a shopping list wall or in the hallway as a memo board for the entire family. Thanks to the adhesive screw, it can be mounted anywhere - for example, on wood paneling.
Level of difficulty
Original & quick
We need:
1 drawing paper roll (45 cm wide, approx. 30 m long)
4 bendable stainless steel rulers (50 cm long - with a hole for hanging)
2 stainless steel angle connectors
1 x M8 threaded rod (48 cm long, galvanized)
2 x hexagon stainless steel cap nuts M8
2 x M8 hexagonal stainless steel nuts
4 x M4 stainless steel cap nuts
String and marker
tesa® Double-sided Adhesive Tape
2 x tesa® Triangular Adhesive Screw (5 kg)
4 x tesa® Rectangular Adhesive Screw (2.5 kg)
This is how we do it:
Collect all items and let's start!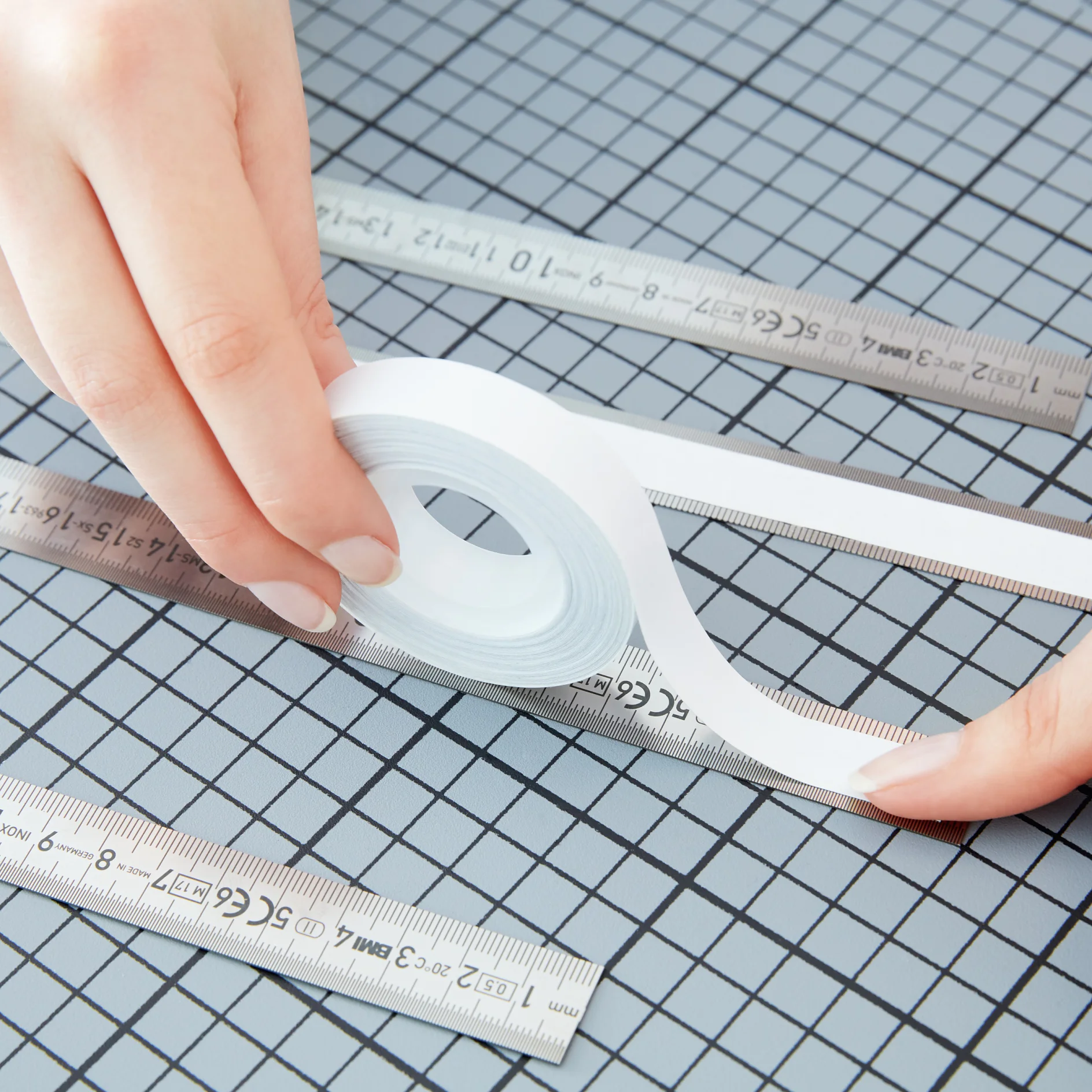 Apply double-sided adhesive tape onto the labeled sides of two of the four steel rulers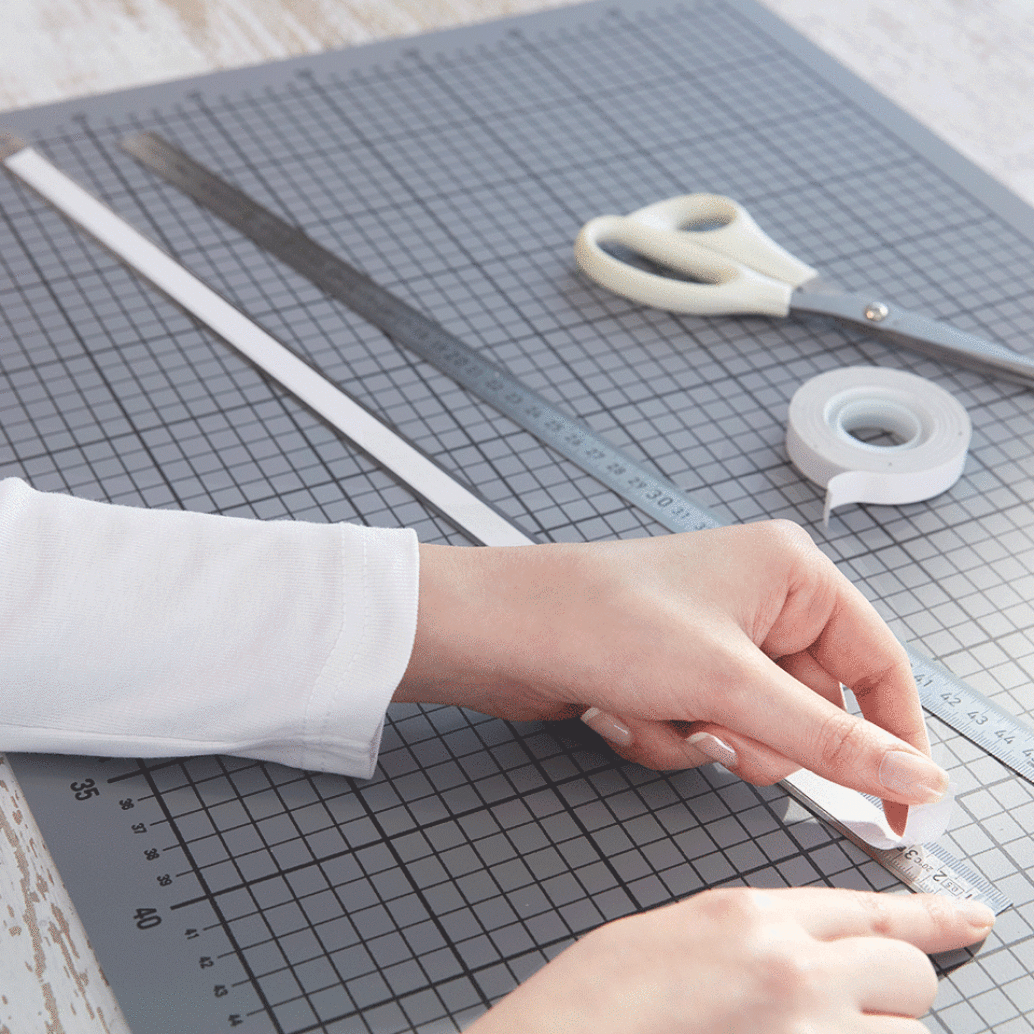 Remove the protective films.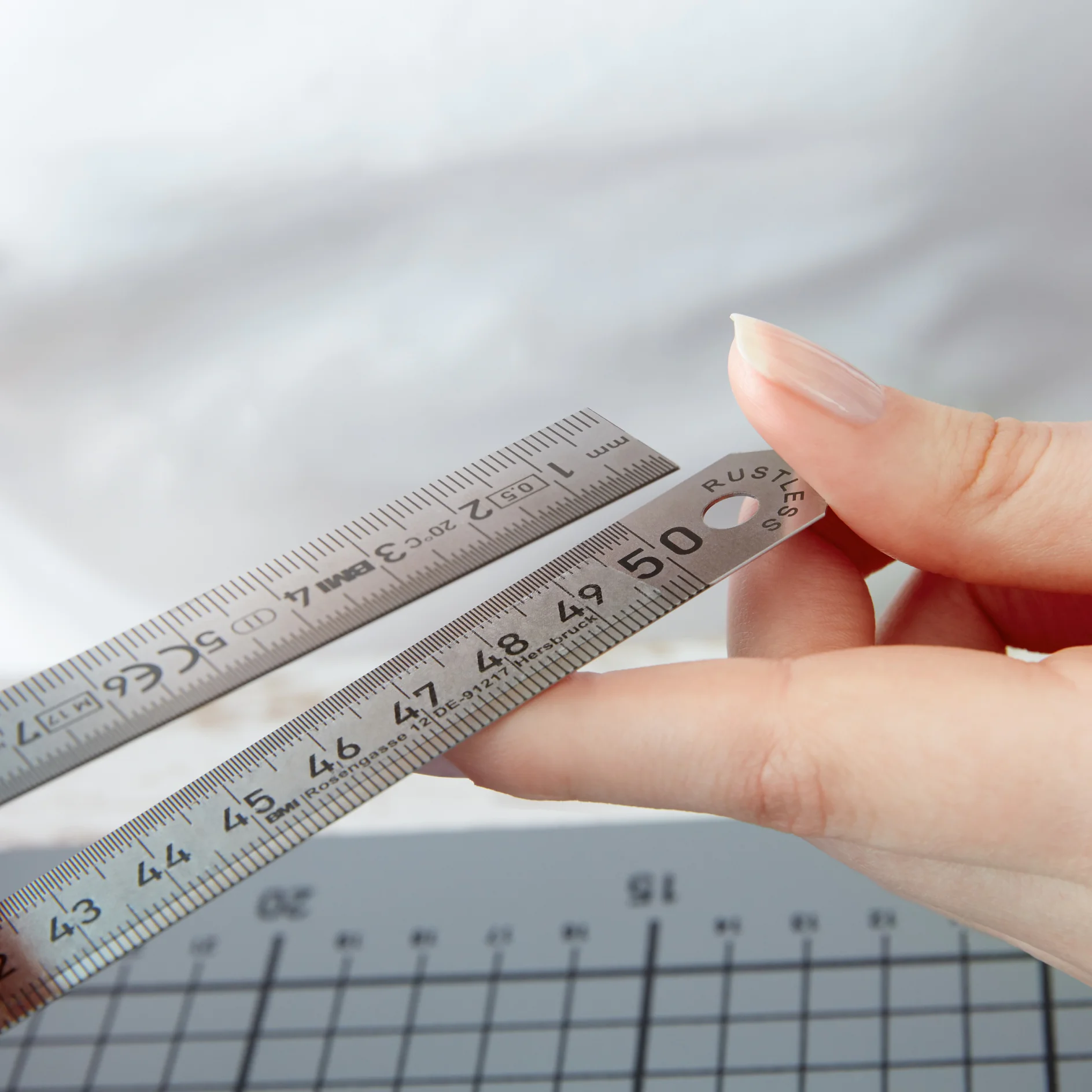 Stick a tape-free ruler onto the taped ruler, precisely so that the punched hole of the lower ruler remains open.
Repeat with the second set of rulers. Now each glued steel ruler pair has a hole at the ends. This way, the position can be marked on the wall.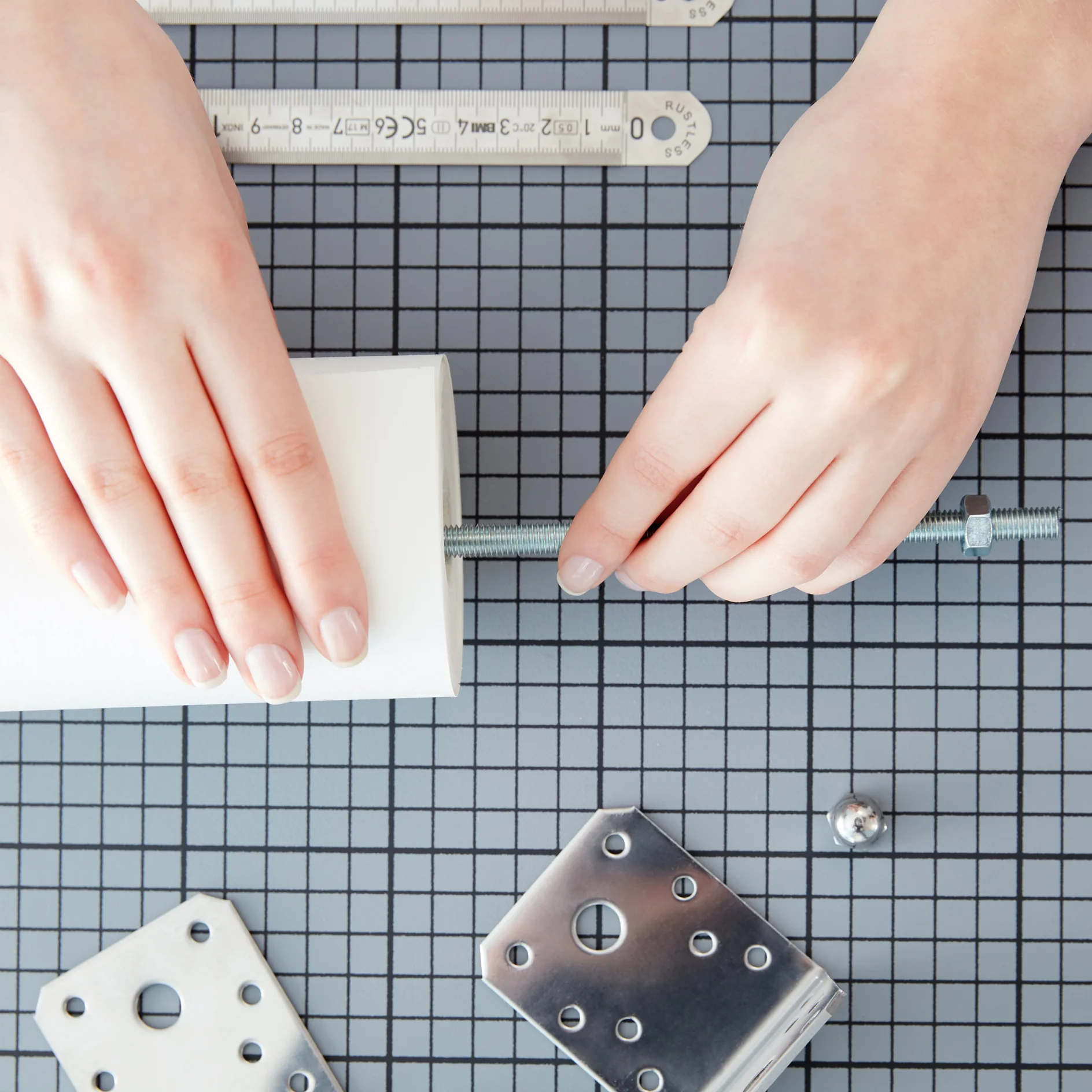 Assemble the roll holder: Screw the large hex nuts onto the ends of the threaded rod. Place the threaded rod through the paper roll.
Insert the ends of the threaded rod through the angle connectors on both sides and secure each side with the large cap nut.
With the assembled roll holder, you may now determine and mark the exact position on the wall.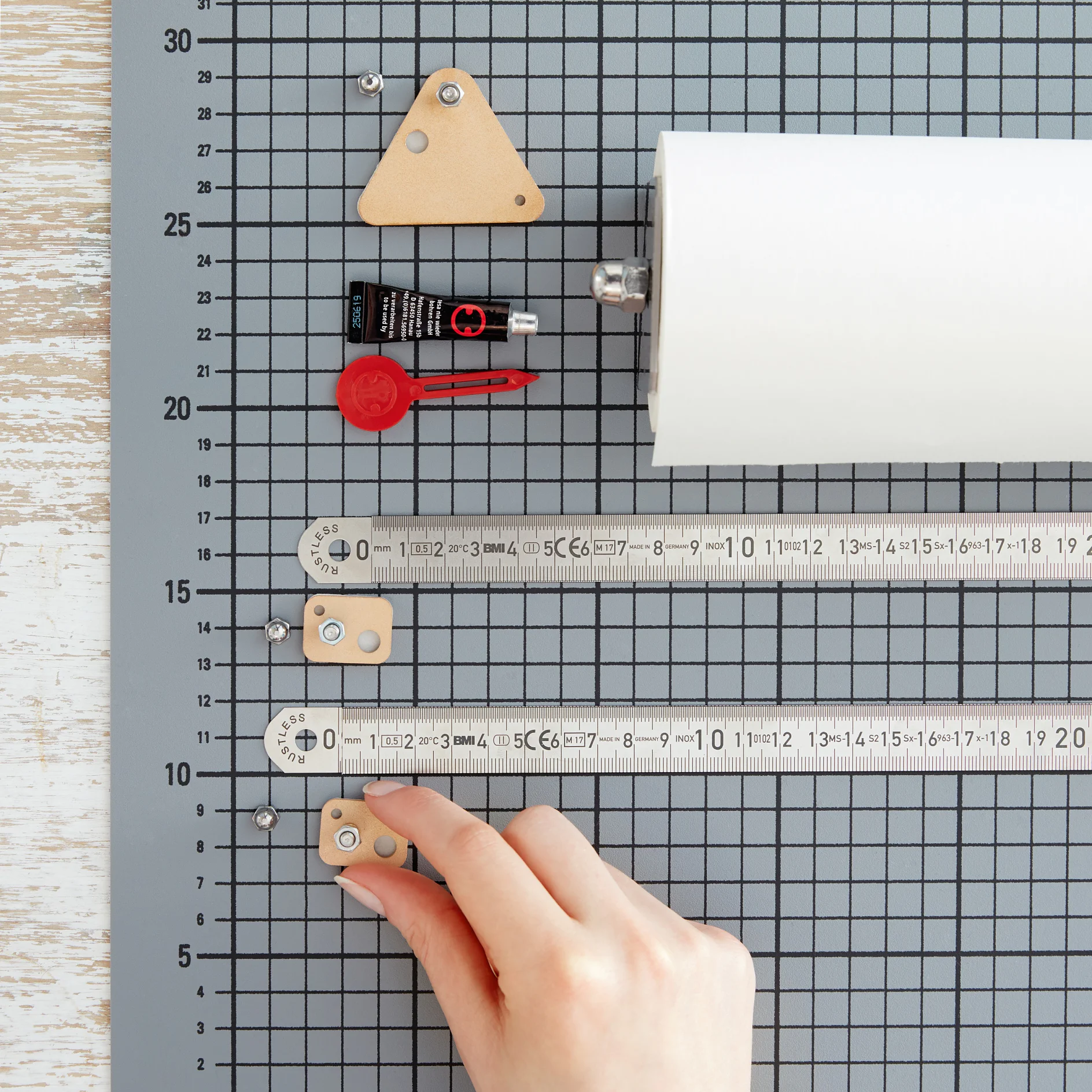 To fix the roll holder on the wall use the triangular adhesive screws. The two steel rulers are mounted with the rectangular adhesive screws.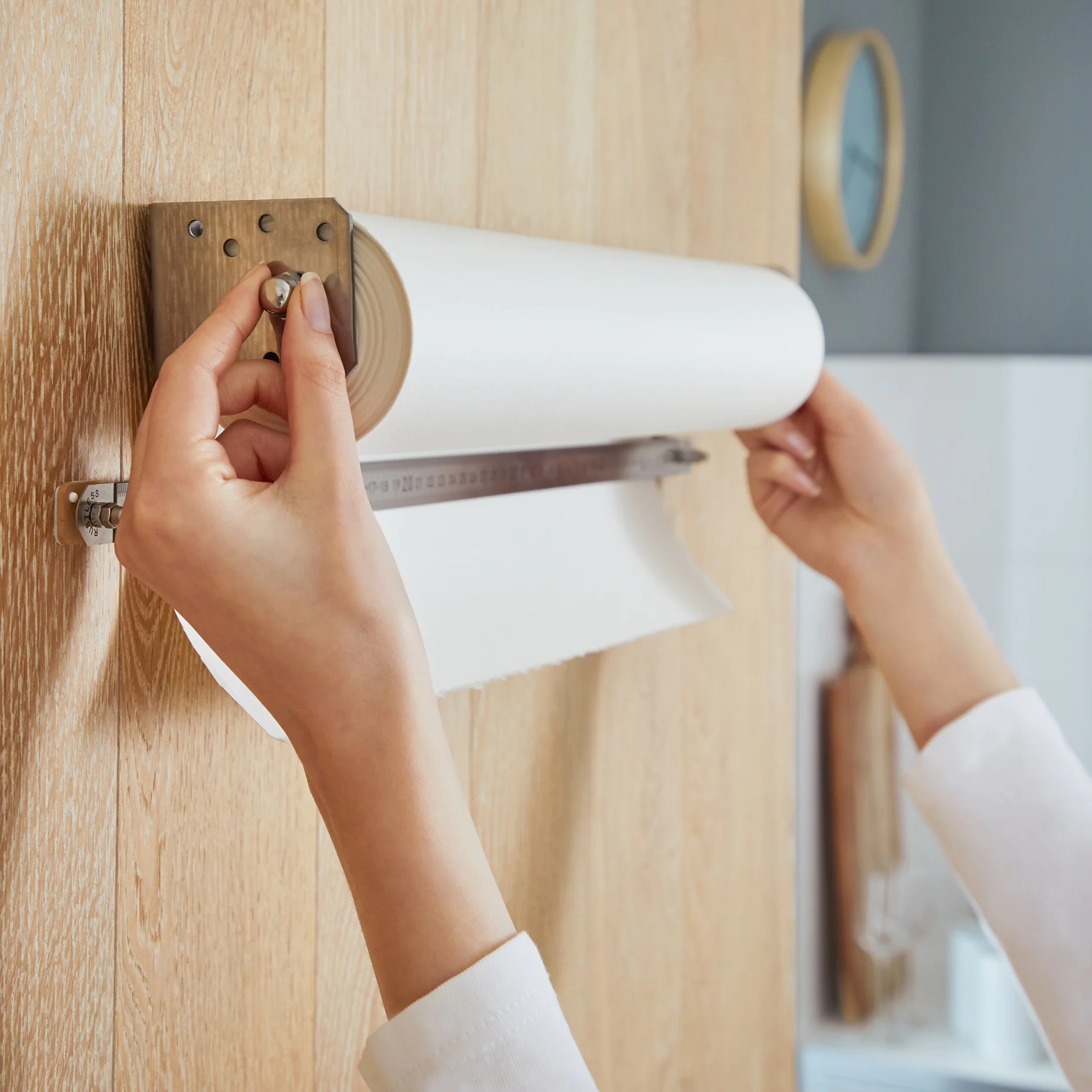 Mount the adhesive screws according to the instructions on the package and allow the glue to dry (see instructions). 
One steel ruler for the paper feed is placed approx. 2 cm under the roll holder. The other steel ruler serves as a tear-off rail and is mounted approx. 50-60 cm below the first rail. To mount the roll holder, the threaded rod must be detached, and the paper roll removed. Apply the angles and reinsert the roll. Pull the paper through both rails. Attach a felt-tip pen to a string on the side of the roll holder.
Finally, screw the small cap nuts onto the adhesive screws.