Hand-crafted soccer étagère in porcelain color
Better than any trophy. When watching soccer makes you hungry, this hand-crafted étagère will be a game-changer for your halftime break: There's plenty of room for snacks on these stacks!
Level of difficulty
For ambitious hands
We need:
Soccer ball template white paper DIN A3 packing paper as mat for the spray glue cutting surface cutter tesafilm® Mini Dispenser ecoLogo flat white plates (Ø 21 cm and 27.5 cm) tesa® spray glue REPOSITIONABLE black porcelain paint (e.g. by Marabu) stippler breakfast bowls and cups or glasses to stack
How we do it: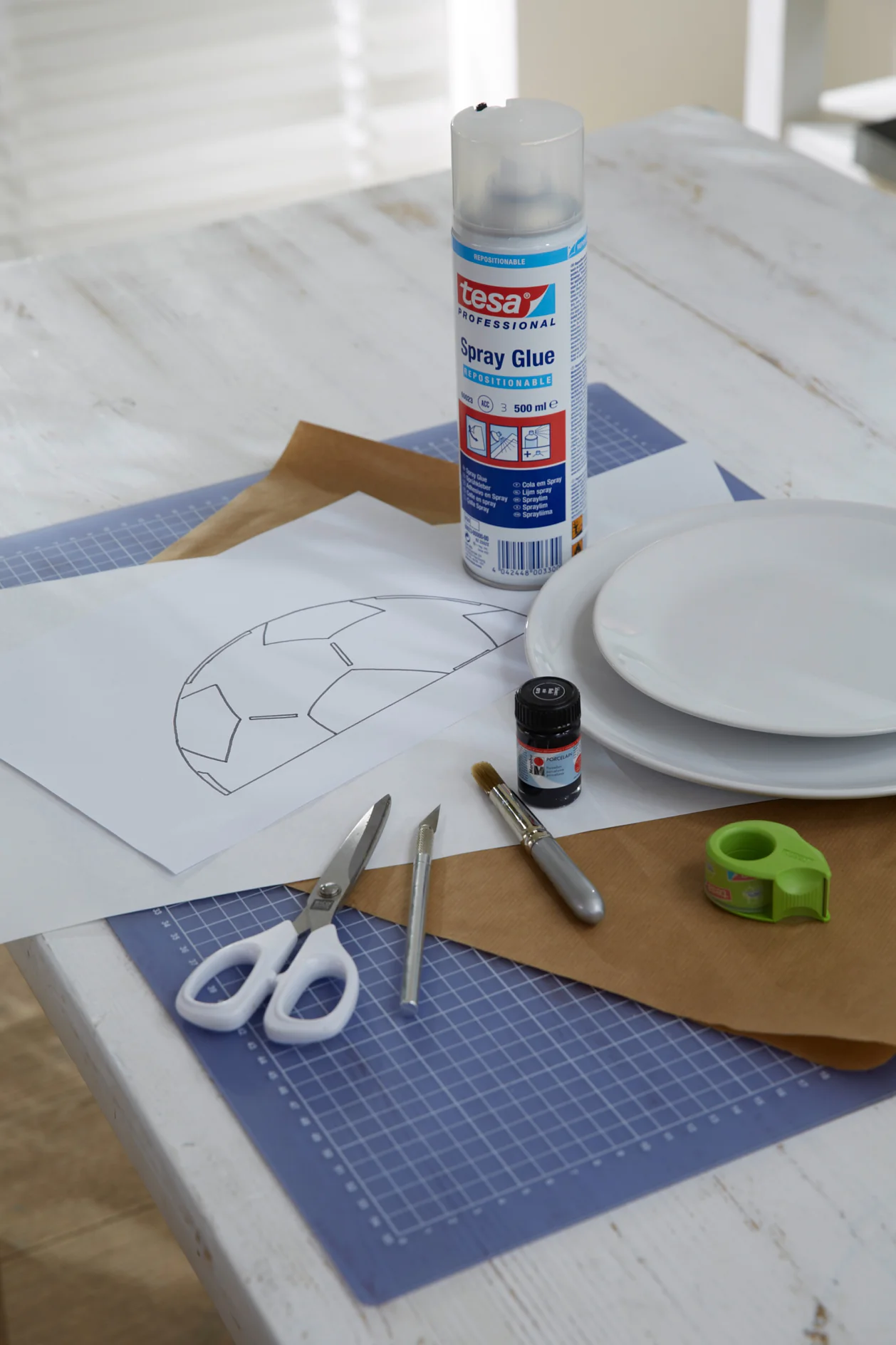 Collect all items and let's start!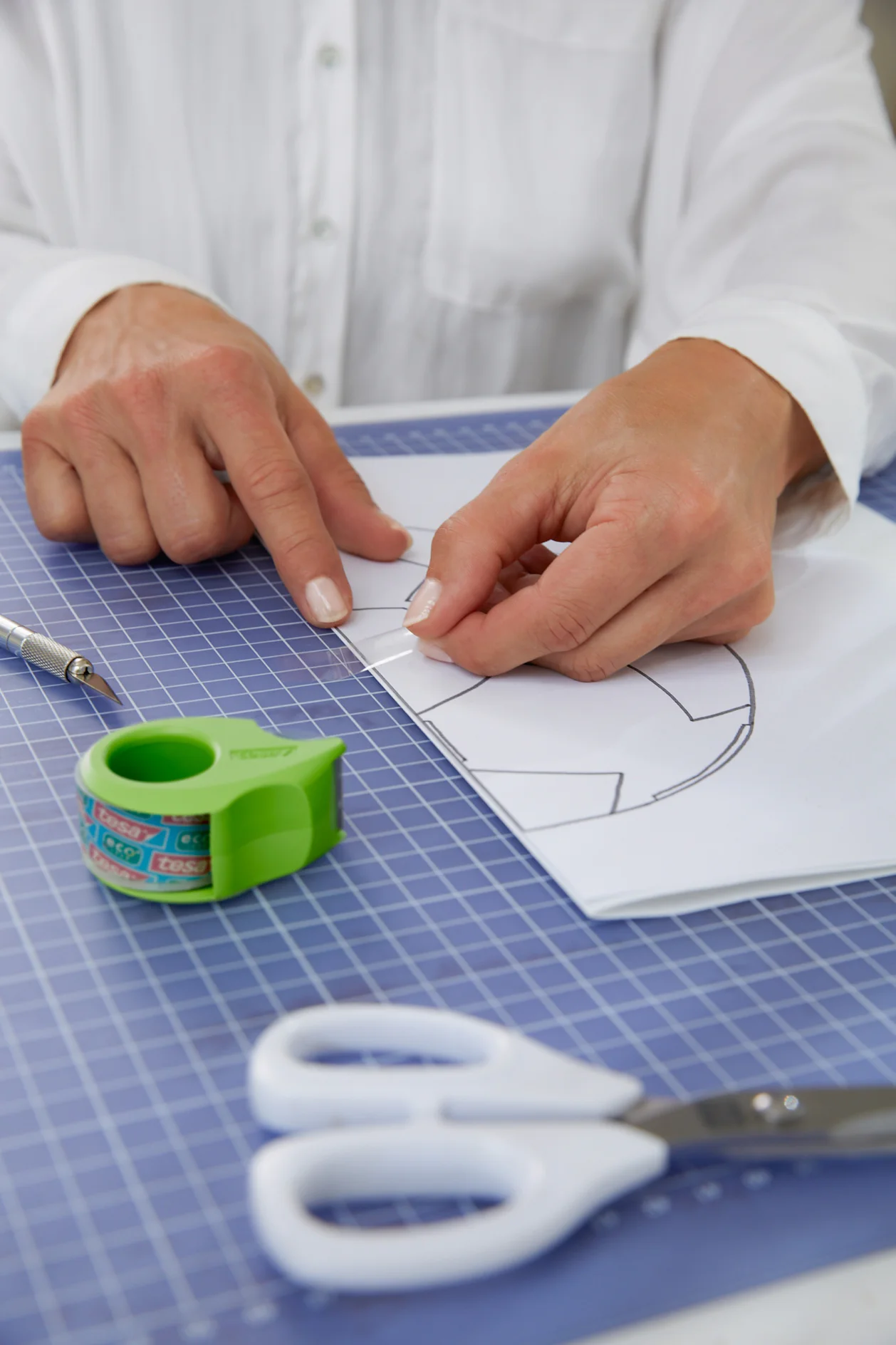 Fold the white paper in the middle, making a DIN-A4 sheet, place the soccer ball template on the fold line and attach it with tesafilm®.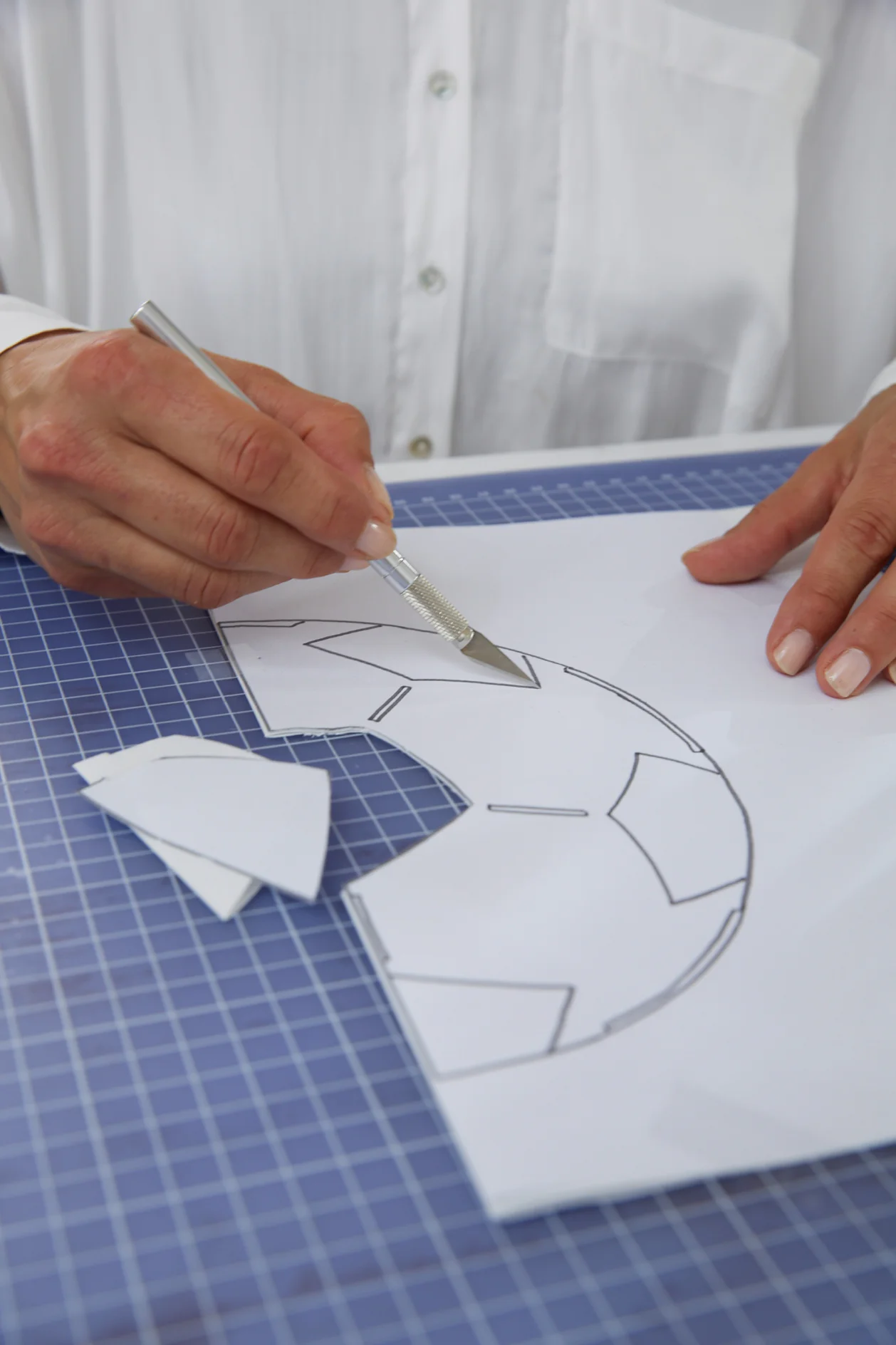 Use the cutter to cut out the black areas of the ball and the outer edge.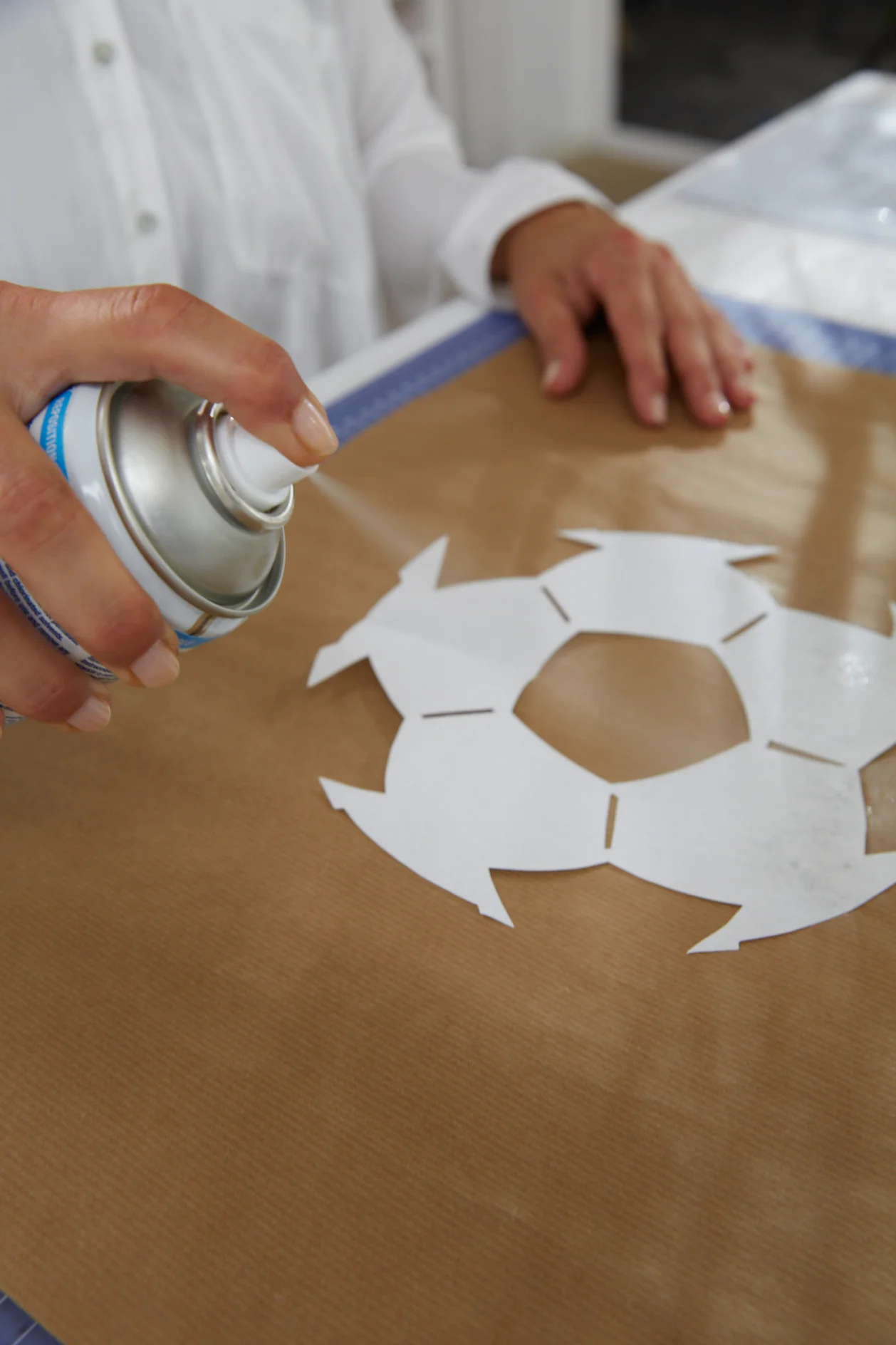 Unfold the stencil and spray it with tesa® spray glue REPOSITIONABLE.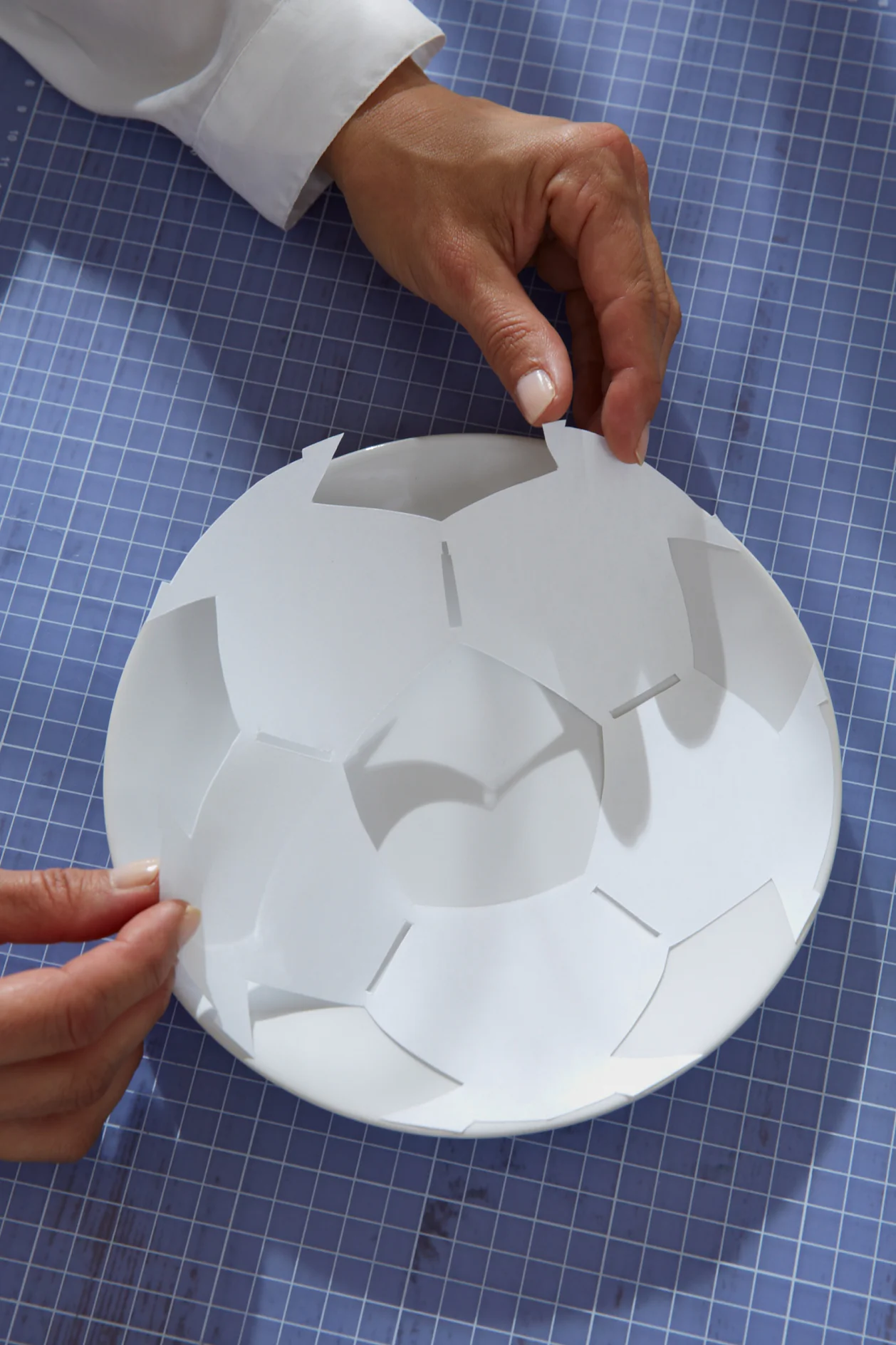 Put the stencil onto the plate and press down firmly; don't let any bubbles or folds form at the edges!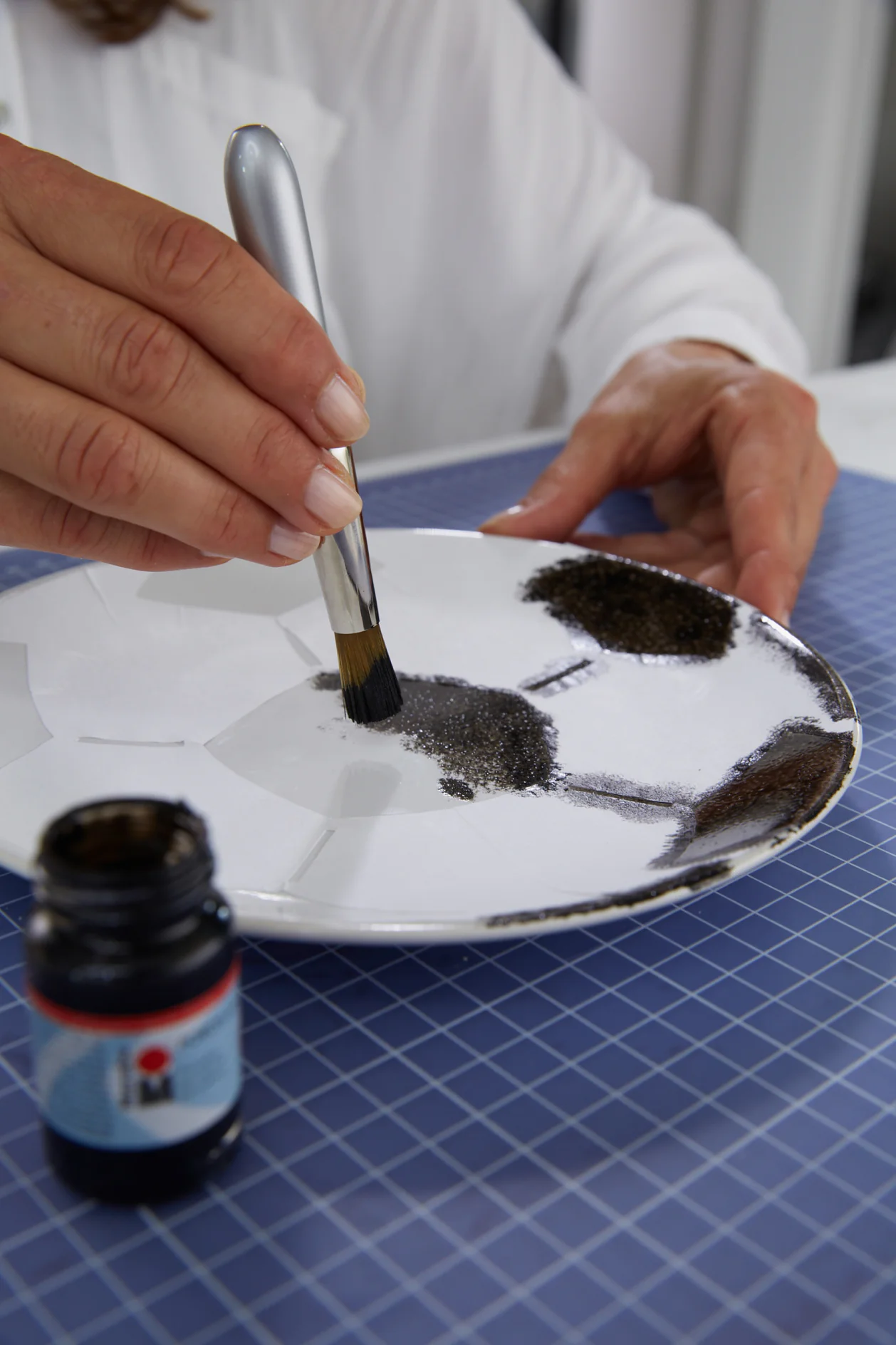 Use the stippler to apply some porcelain paint. In order to make sure that there's not too much paint on the stippler, wipe off excess paint on a piece of paper, then dap it onto the stencil.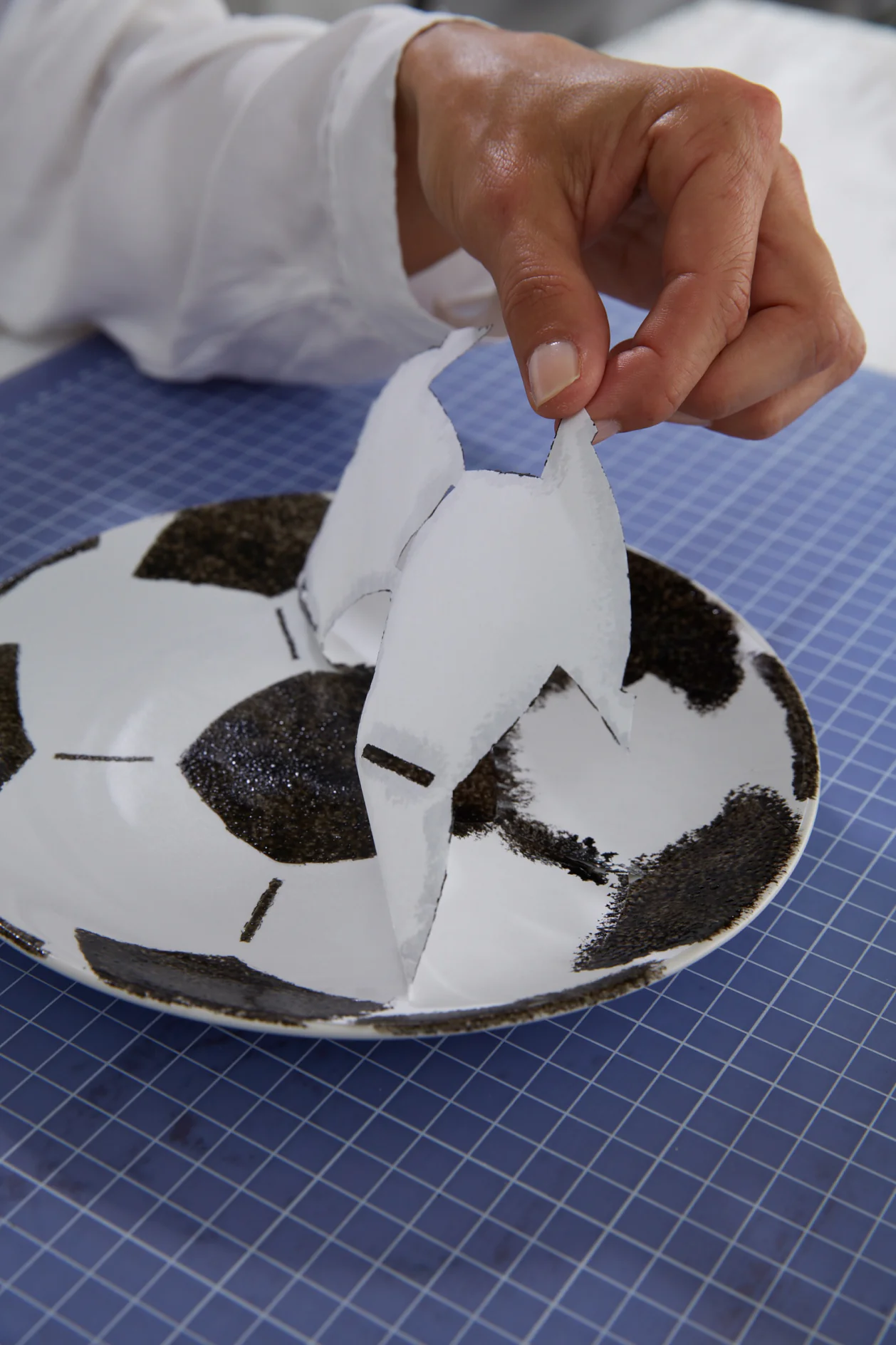 Remove the stencil right away and repeat the process with the second plate. After drying (after three days, the paint will be dishwasher-ready at 40° C) stack the plate with a cup, glass and bowl into an étagère.