Goose Egg Vase
A truly unique Easter crafts idea: The Easter Bunny has found some goose eggs, and without much effort turned them into Easter tree decorations: Small vases filled with flowers and fixed on branches sprayed in gray.
Level of difficulty
Original & quick
We need:
Blown-out goose eggs (Since these are difficult to get at the moment, you can of course also use normal chicken eggs. However, these are smaller and more fragile, so be careful.) scissors ribbons (1.5 cm width) in different tones of gray tesa® Double-sided Adhesive Tape 10 m x 12 mm
Steps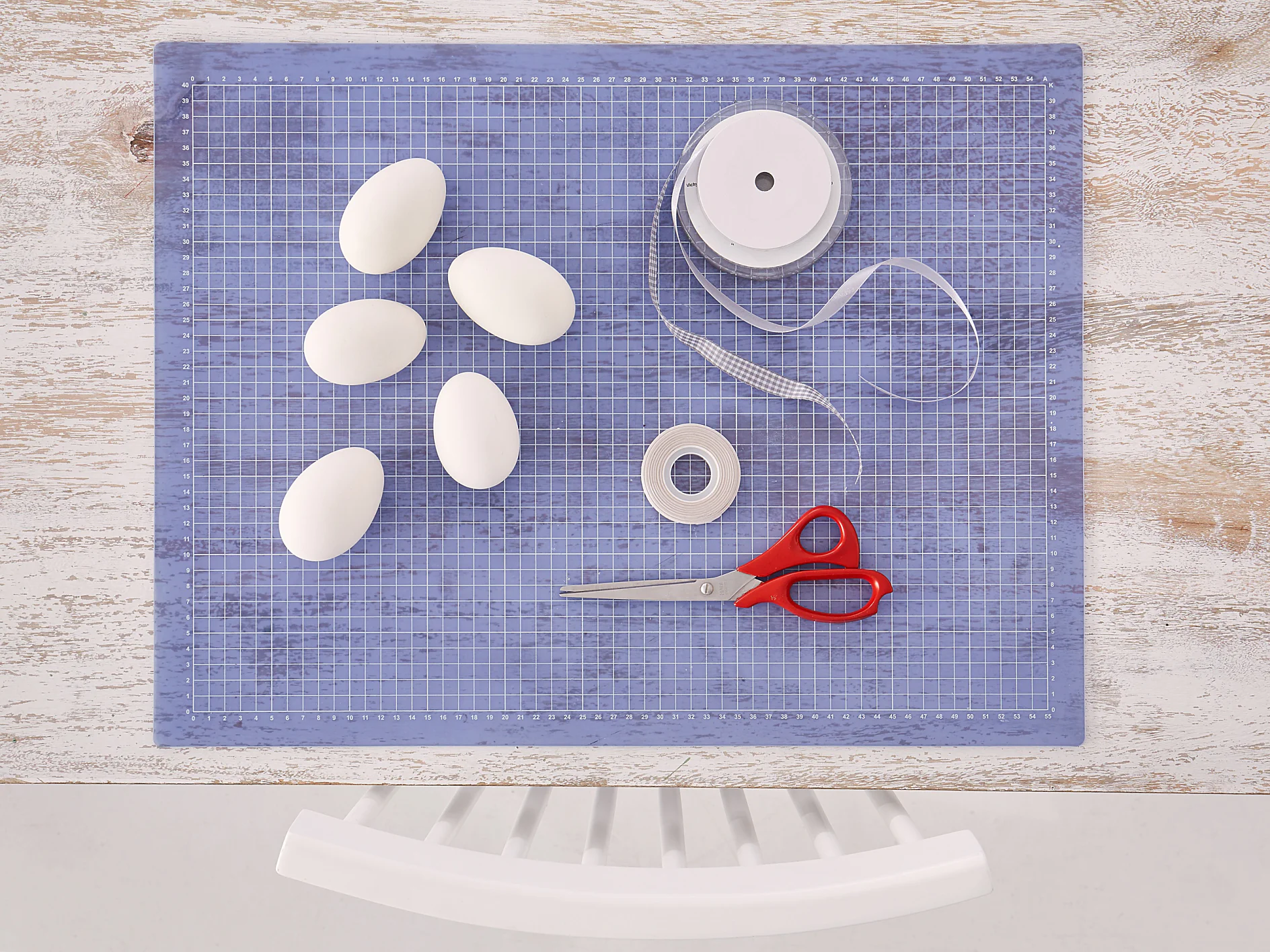 Collect all required items and let's start!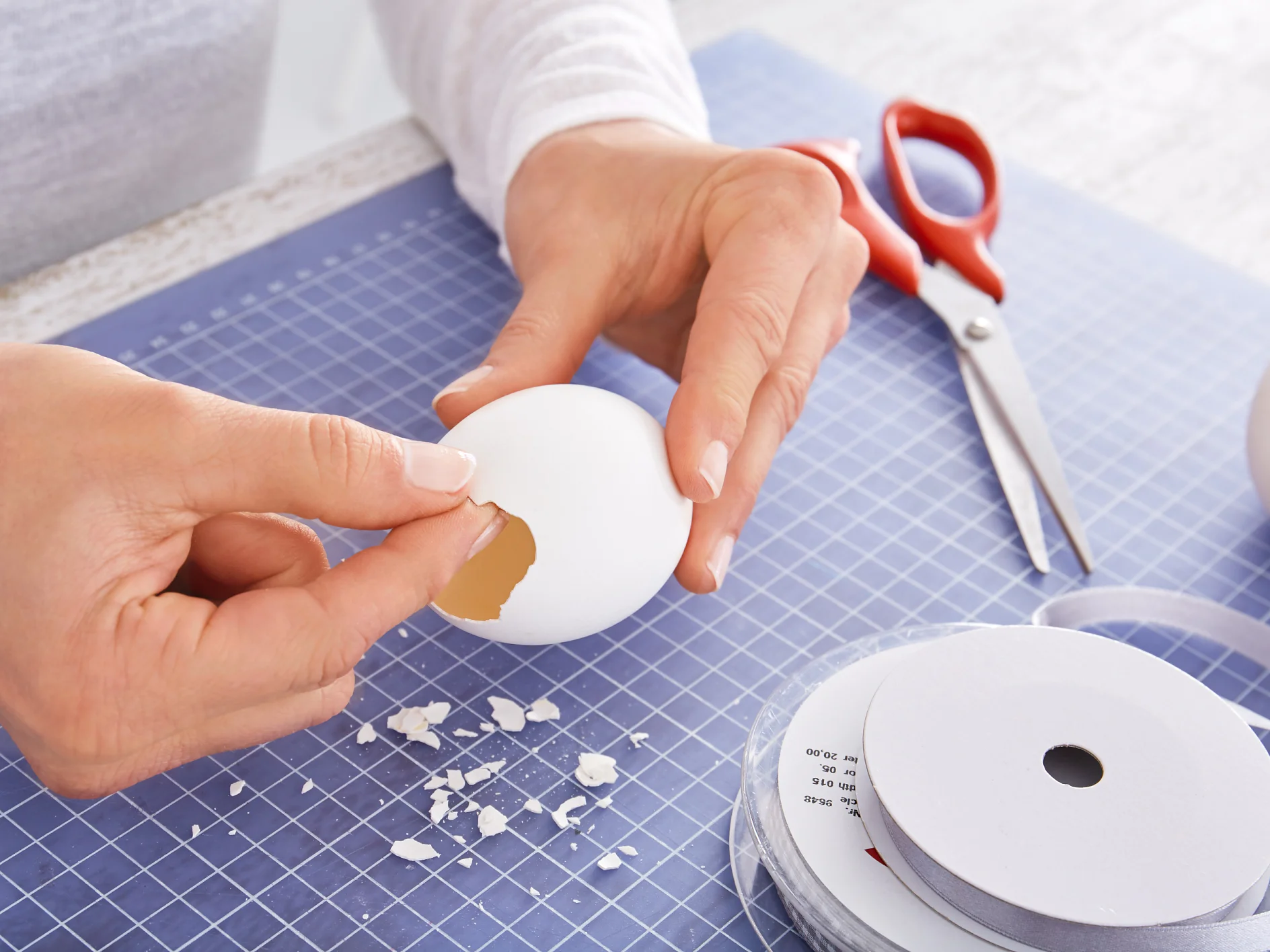 Carefully widen the upper opening of the blown-out egg. Break off the shell piece by piece, until the desired opening size is achieved. At first, use a scissor, then continue by hand.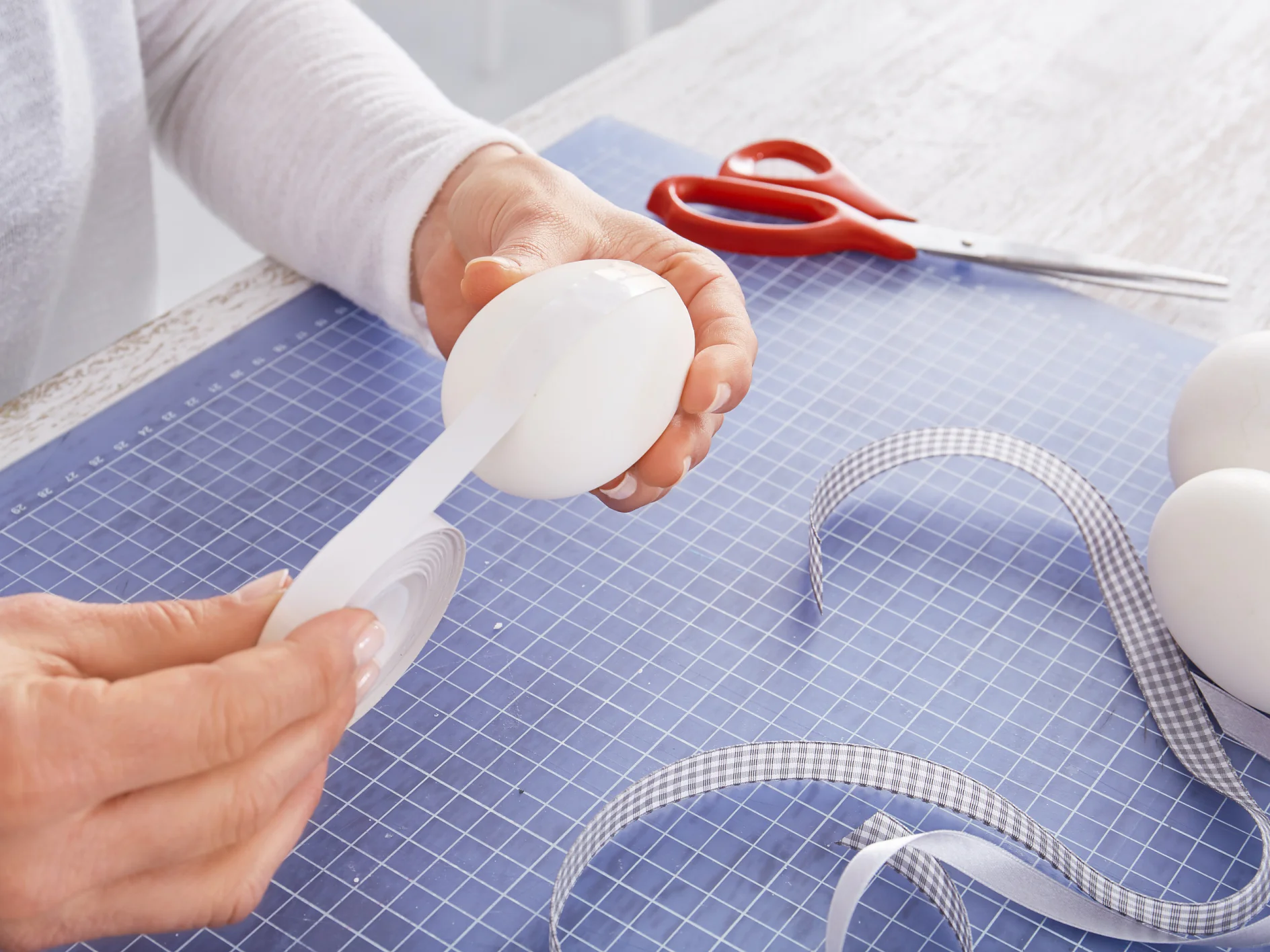 Now apply the tape along the egg.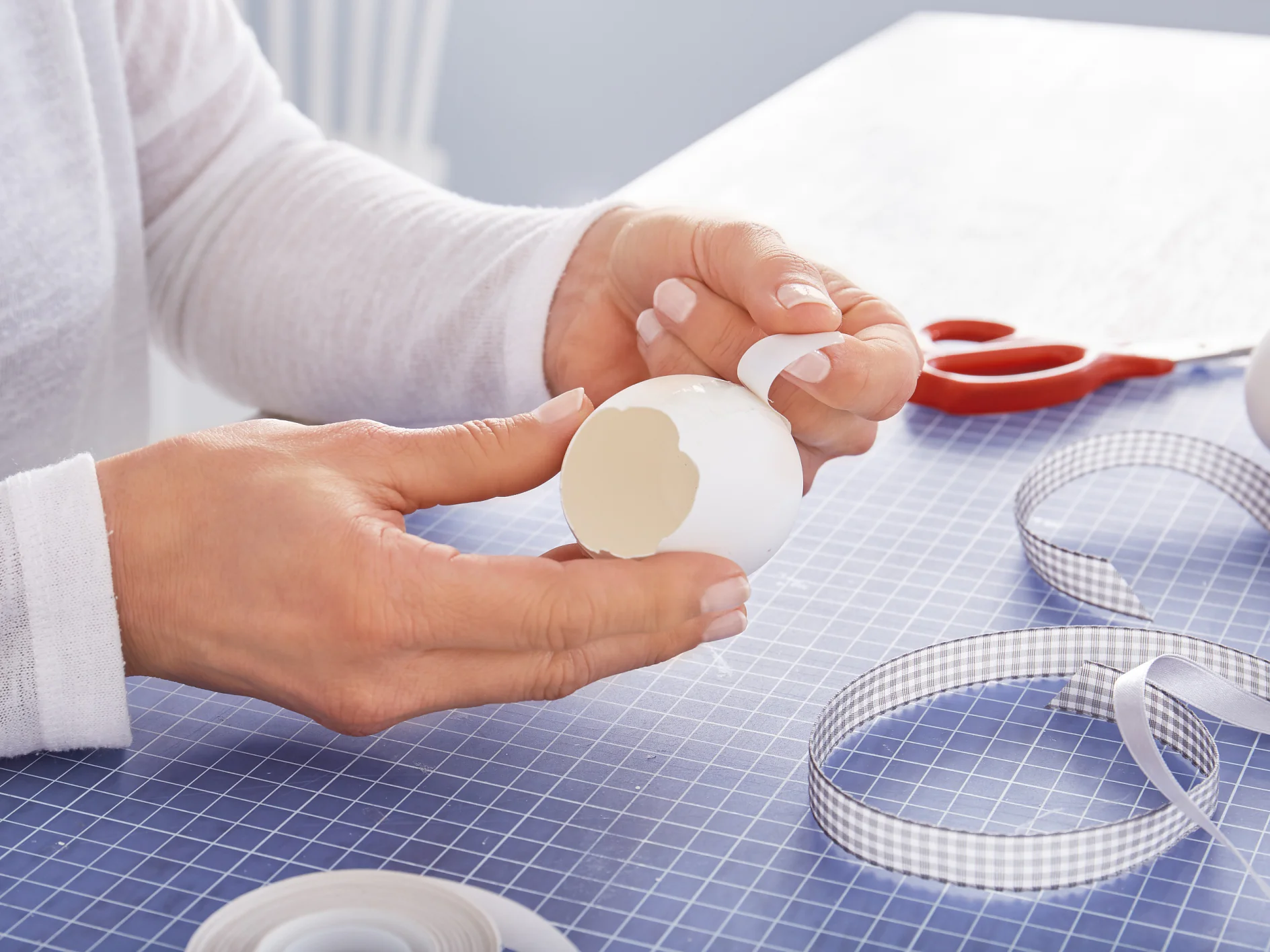 Remove the protective film.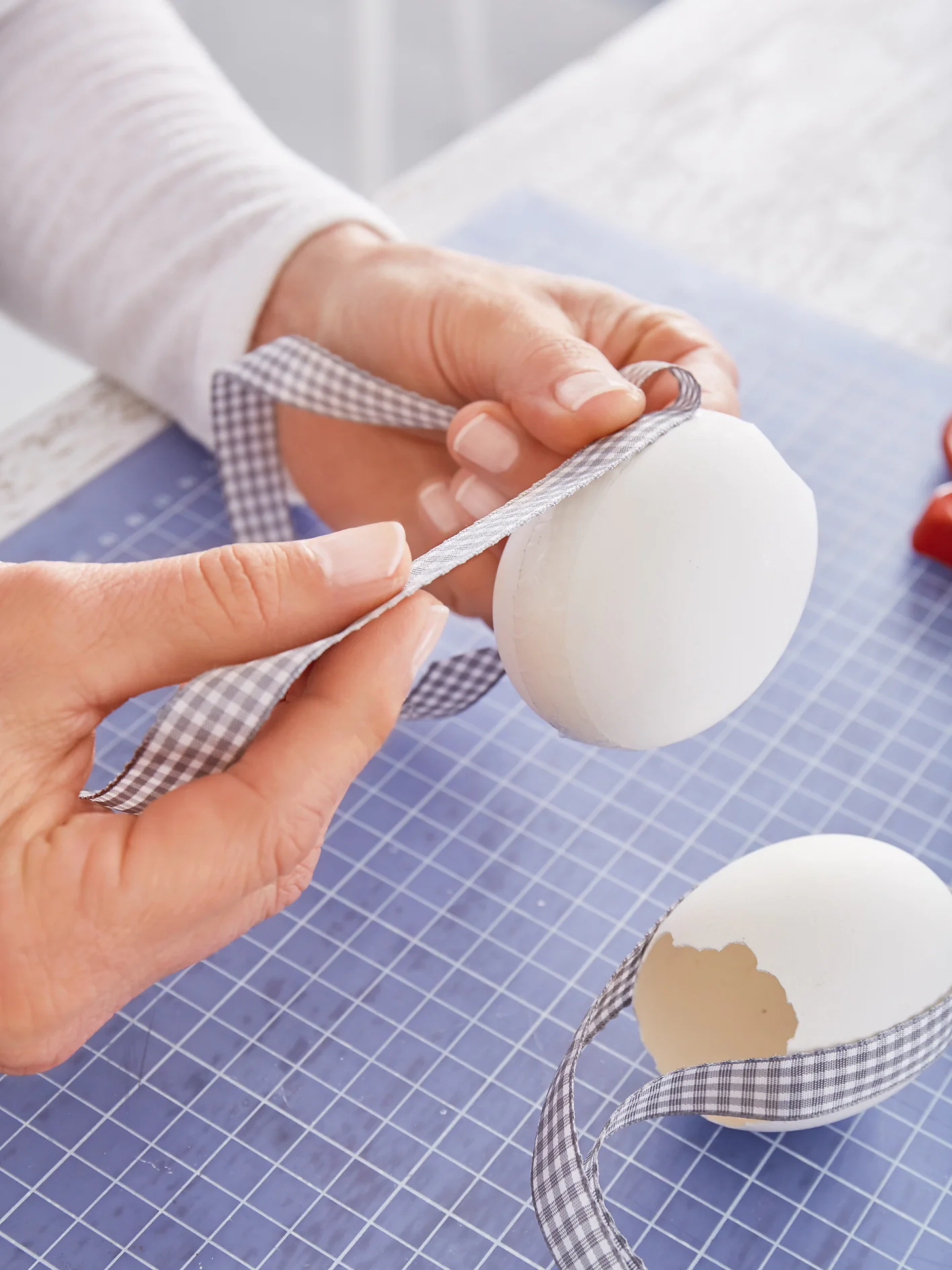 Glue the ribbon on the tape. On the left and right side of the opening, leave an extra piece of ribbon (at least approx. 15 cm). Fix the Easter egg ornaments to the branch, fill it with some water and add small flowers.