For this calendar, an old gymnastics hoop plays the lead role – nicely painted in gold, and adorned with many Christmas gift ideas.
---
---
We need:
Wooden gymnastics loop ø 60 cm
brush
gold paint
gold ribbon
scissors
pencil
ruler
sturdy wrapping paper with gold pattern
mirrored cardboard in gold DIN A4
strong white paper
number stamps (approx. 2 cm)
black stamp pad
punch pliers
puncher ø 4.5 cm and 3.3 cm
fine golden thread
green twigs
gold wire
01
Collect all items and let's start!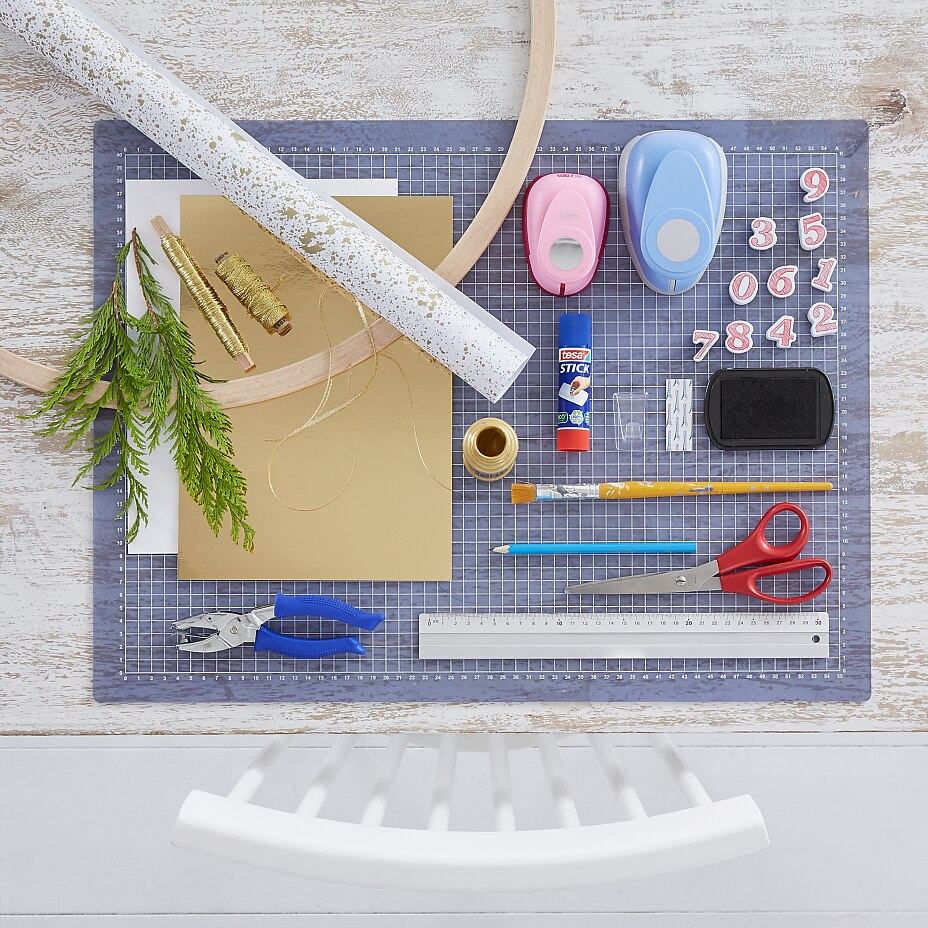 02
For these Christmas decorations, punch the smaller circles from the white cardboard, and the larger circles from the golden cardboard – 24 pieces each. Stamp the numbers from 1 to 24 onto the white circles.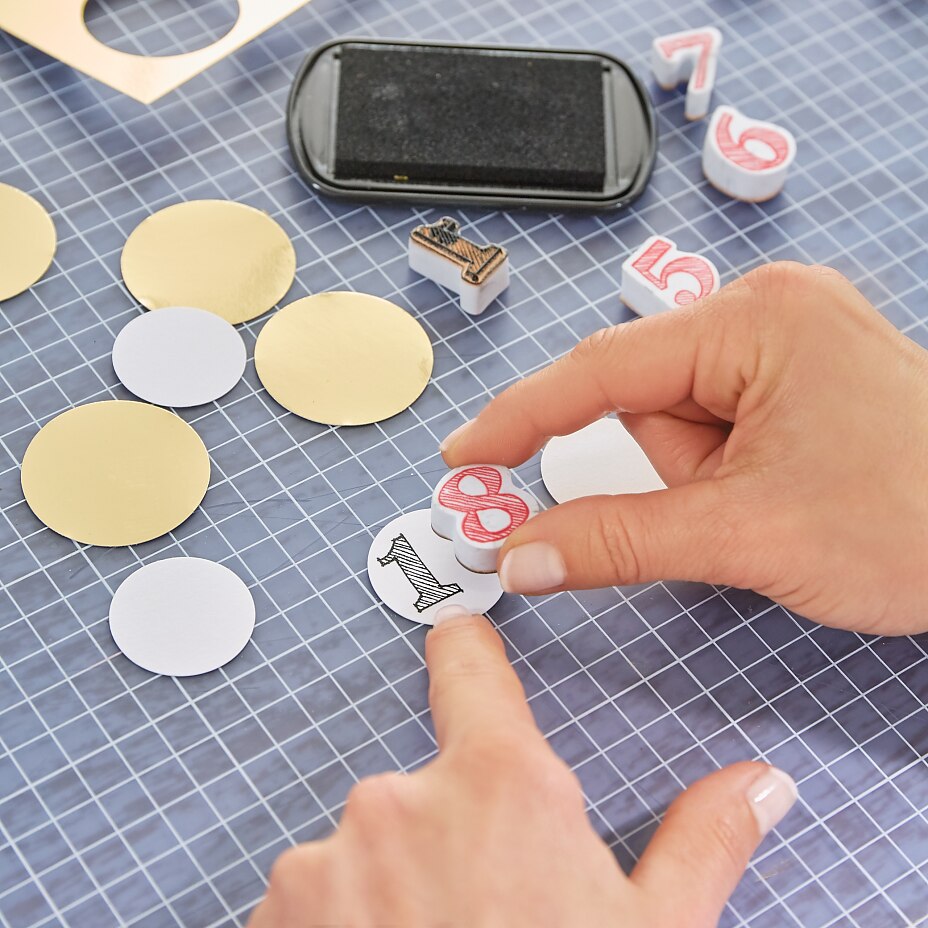 03
Use the glue stick to glue the white circles onto the golden circles.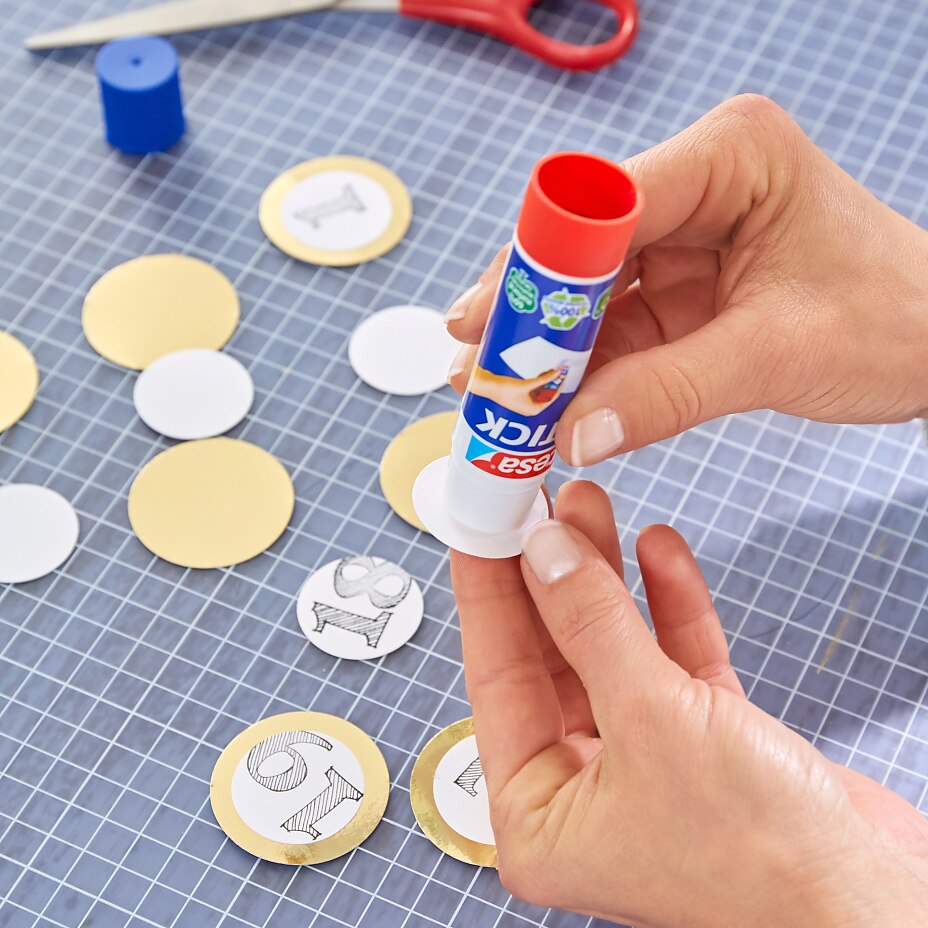 04
Cut the wrapping paper twelve times for each size: for the larger boxes in DIN A4 format, for the smaller boxes in the format 18 cm x 20 cm. Fold the long sides of the paper sheets to the center. For an exact result, mark the center on the short sides with the pencil.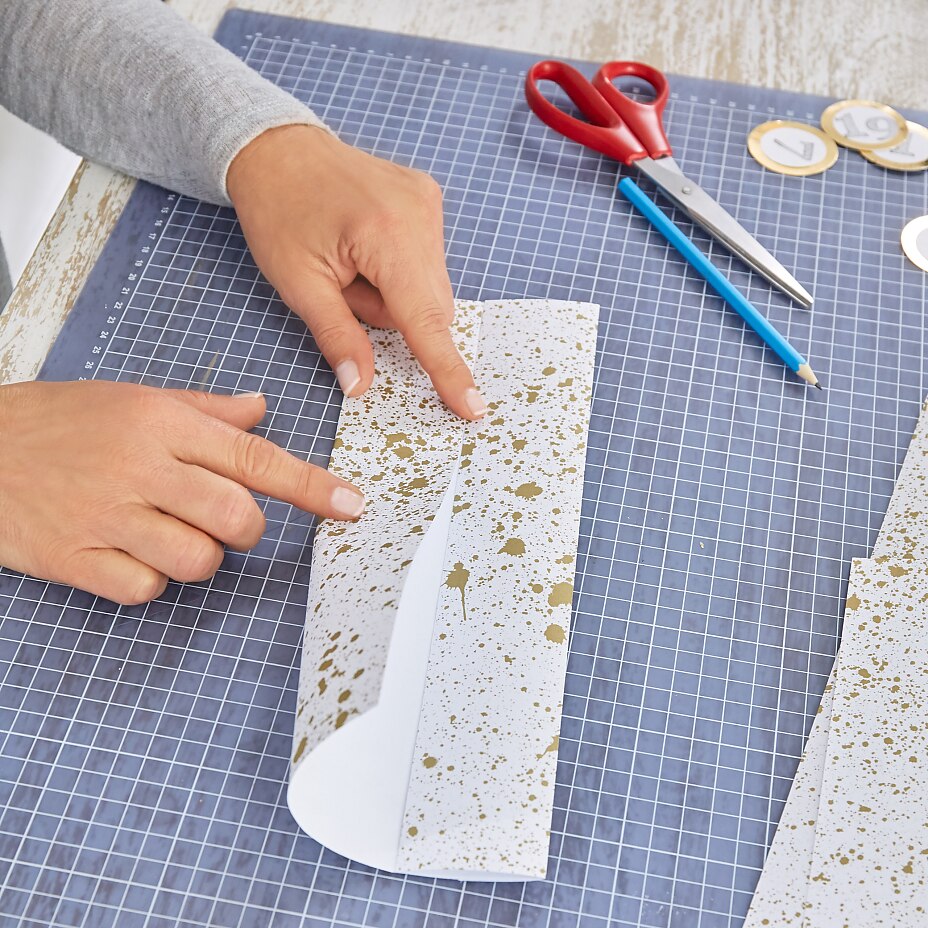 05
Now fold the sheet in the center and open it again.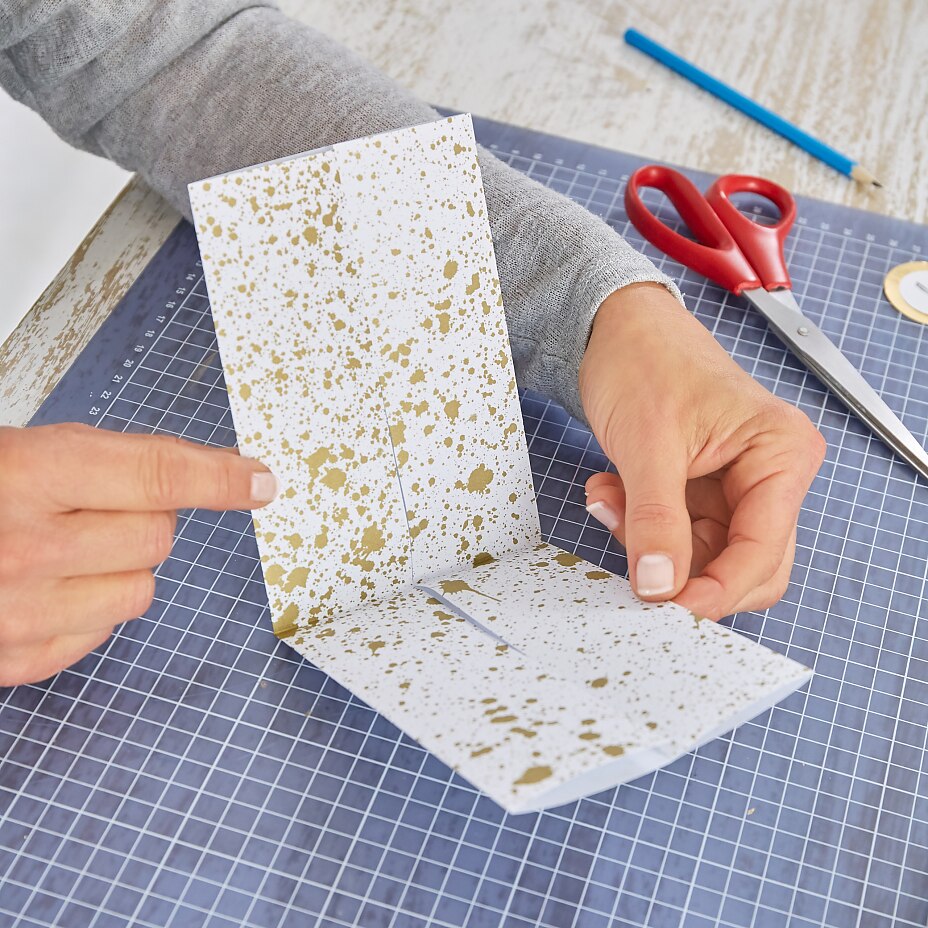 06
Then fold a line from the upper center to the middle right inflexion point and reopen it. Fold all corners as described above.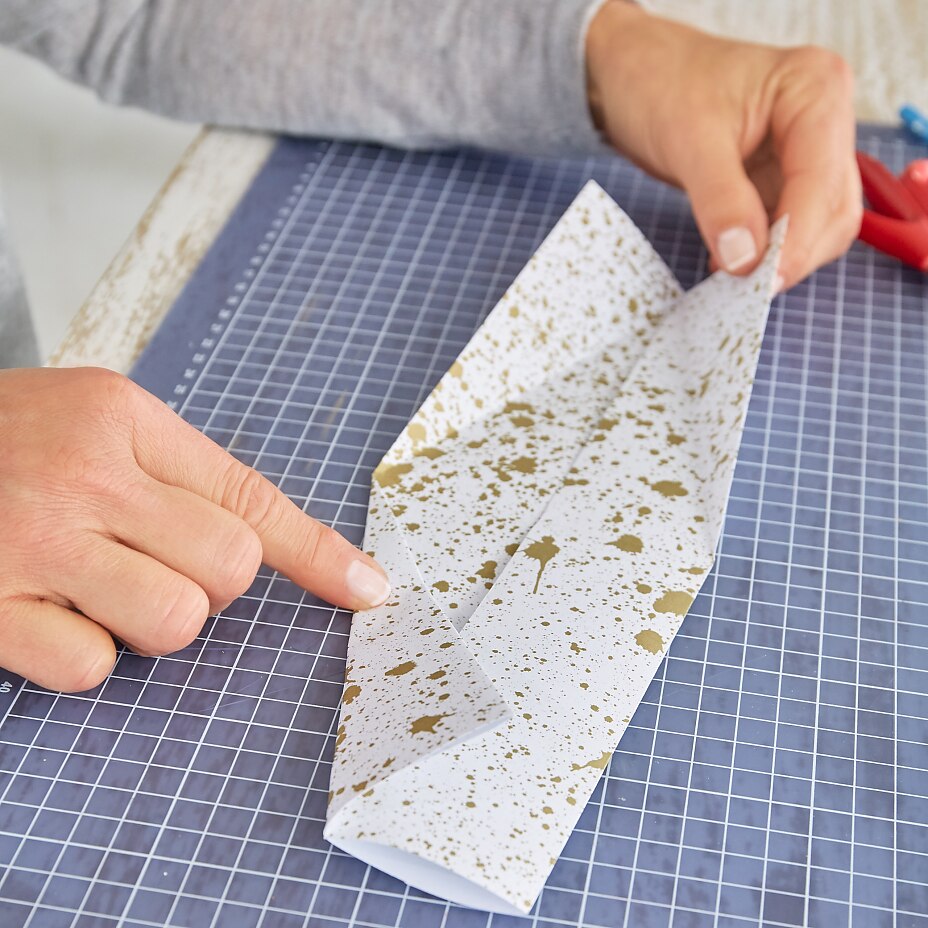 07
Fold the box in the center, fill it, and slide both halves into each other. Make sure that the filled boxes with the wooden ring weigh not more than one kilogram!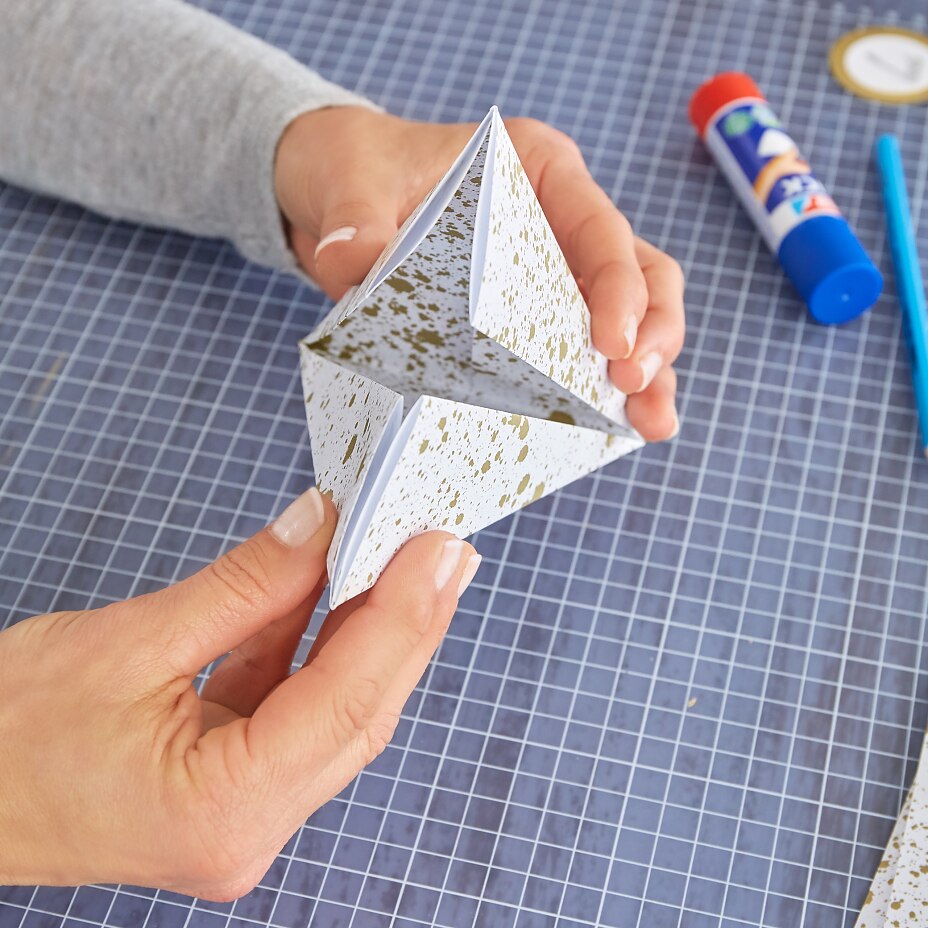 08
Punch a hole into the center of the upper part. Thread a longer piece of golden yarn through the hole and knot it.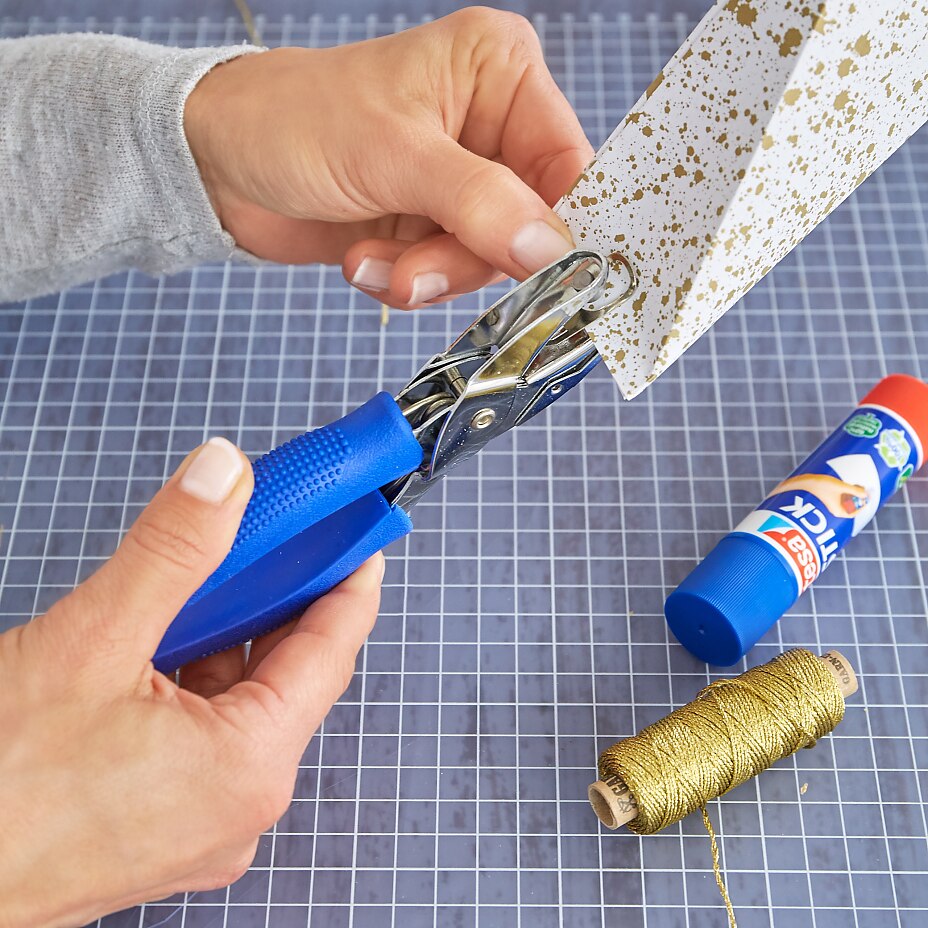 09
Use the glue stick to glue the number circles on the boxes.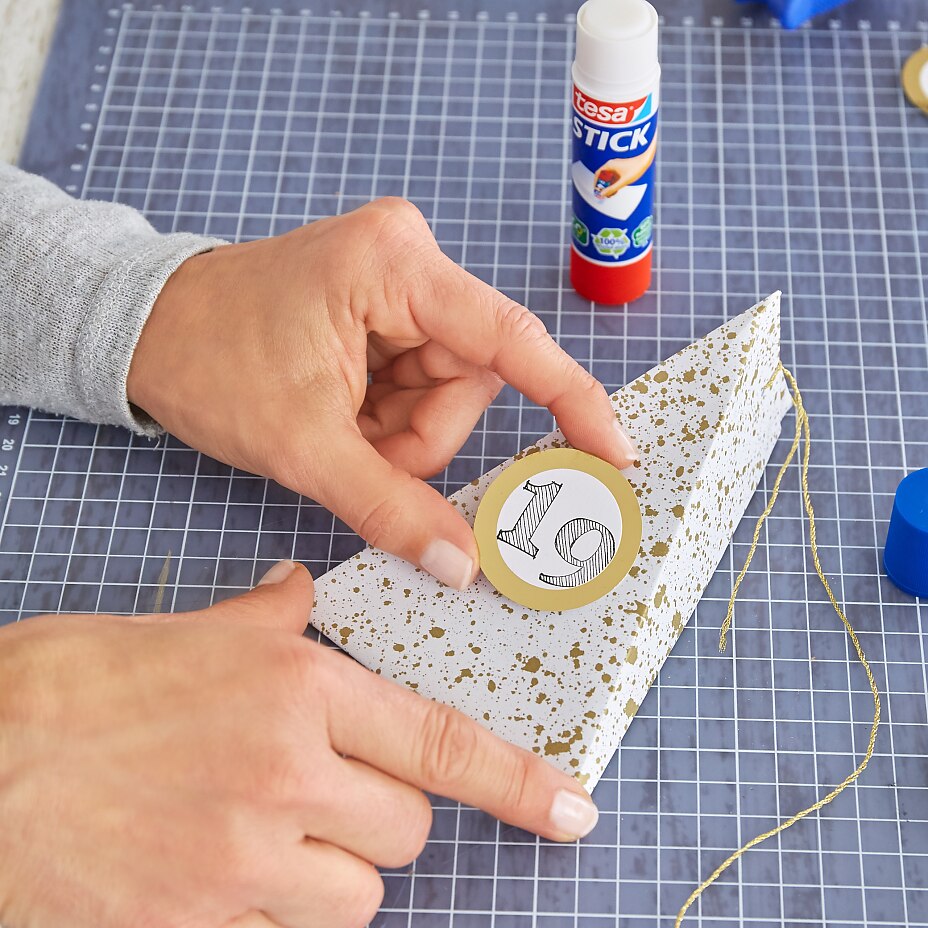 10
Clean the wall from any dust, peel-off a Powerstrip from the sheet and remove the protective film on one side.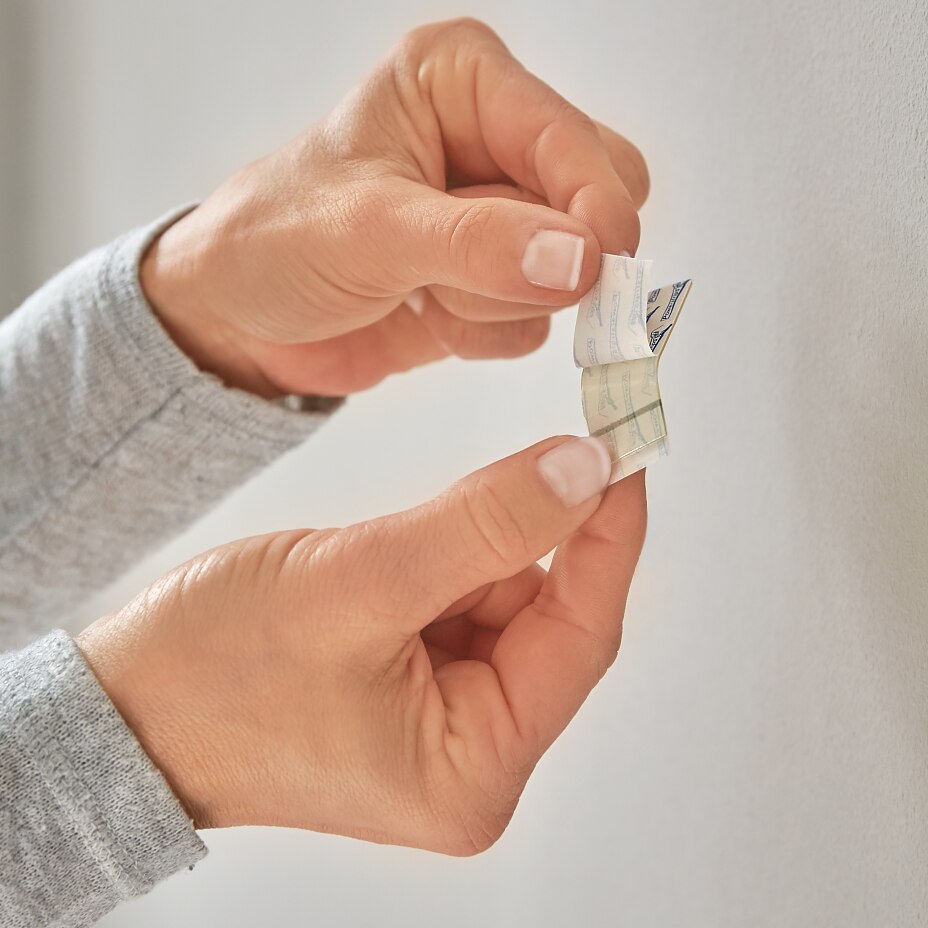 11
Apply the Powerstrip on the desired position on the wall and firmly press on various spots for 5 seconds.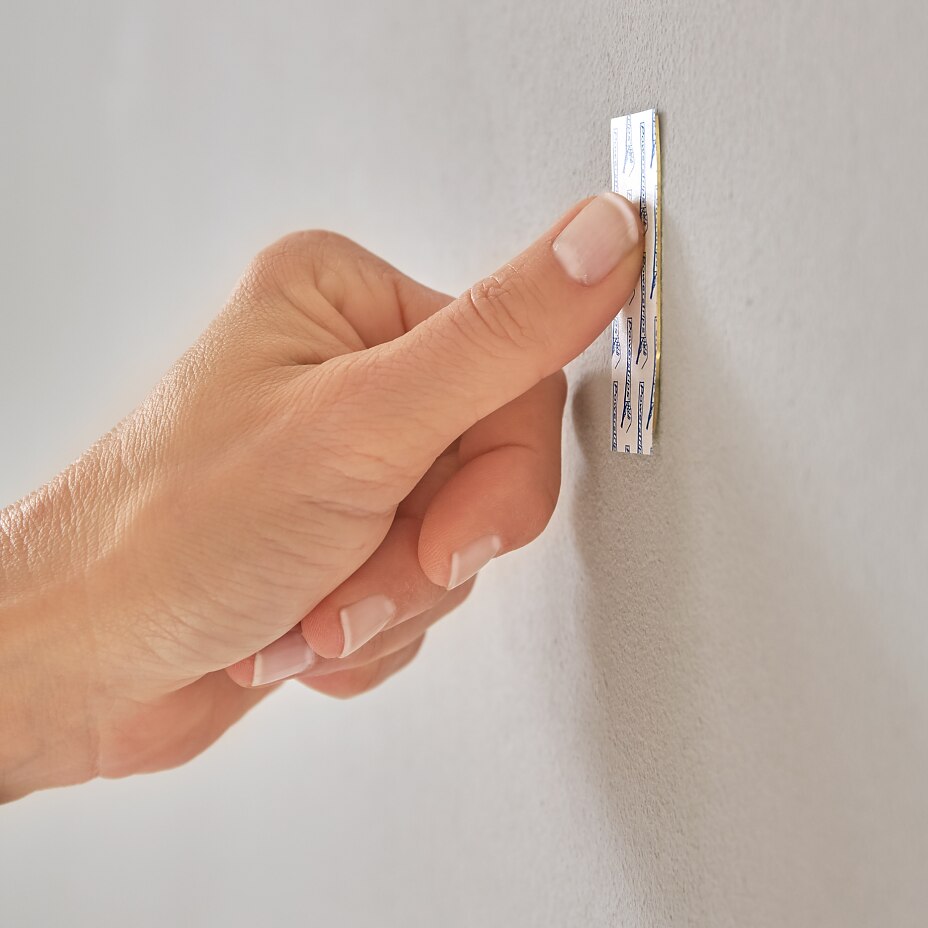 12
Now remove the second protective film.
13
Place the hook on the Powerstrip, and press firmly for at least five seconds.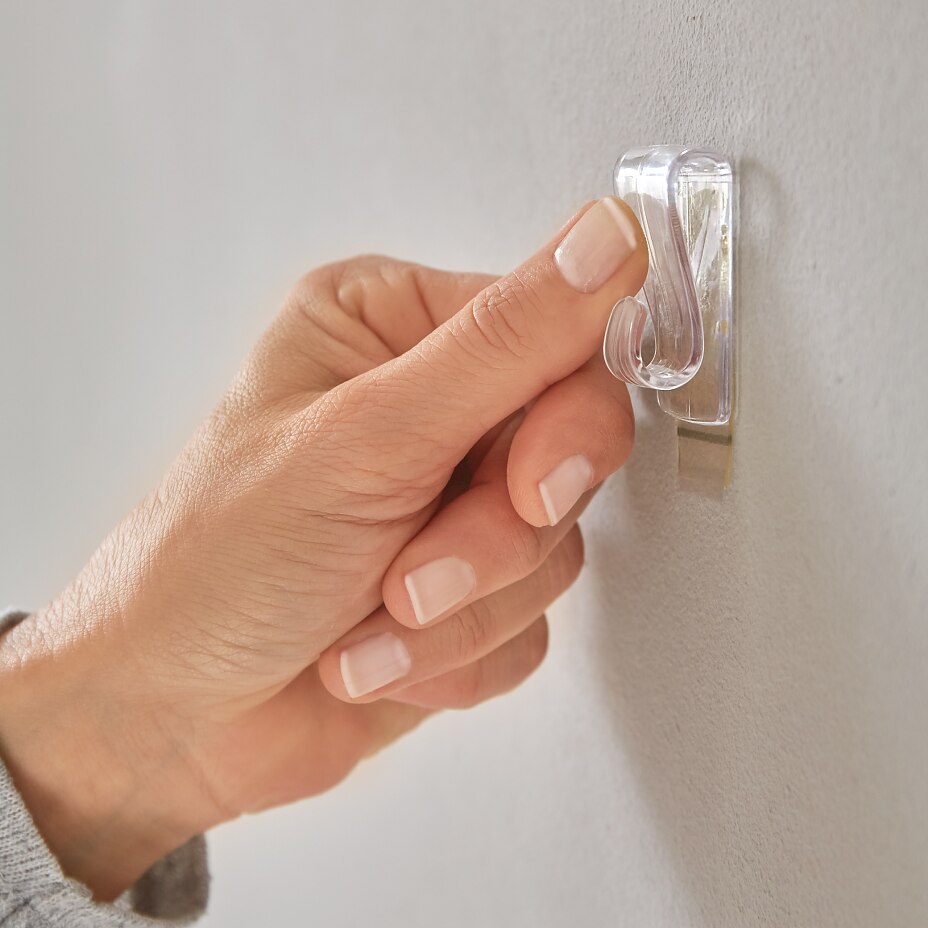 14
Coat the wooden ring with the gold paint, allow to dry. Decorate the top part with twigs and attach a ribbon. Hang it on the wall and arrange the parcels with the golden yarn. This is just one of many Advent calendar ideas!