DIY Crown
The motto of small princesses who fall is considered to be: Get up, straighten your crown and continue – but what do you do if the lady doesn't have a crown? Our tip: Simply make one! It's not a problem with the help of doilies, sequins and a little know-how!
Level of difficulty
Original & quick
This is What We Need:
Doilies with different patterns spray paint in gold scissors, ruler, pencil gold cardboard  large golden sequins, 65 cm gold fleece tape Glue stick Double sided tape Liquid Glue Drop cloth
Steps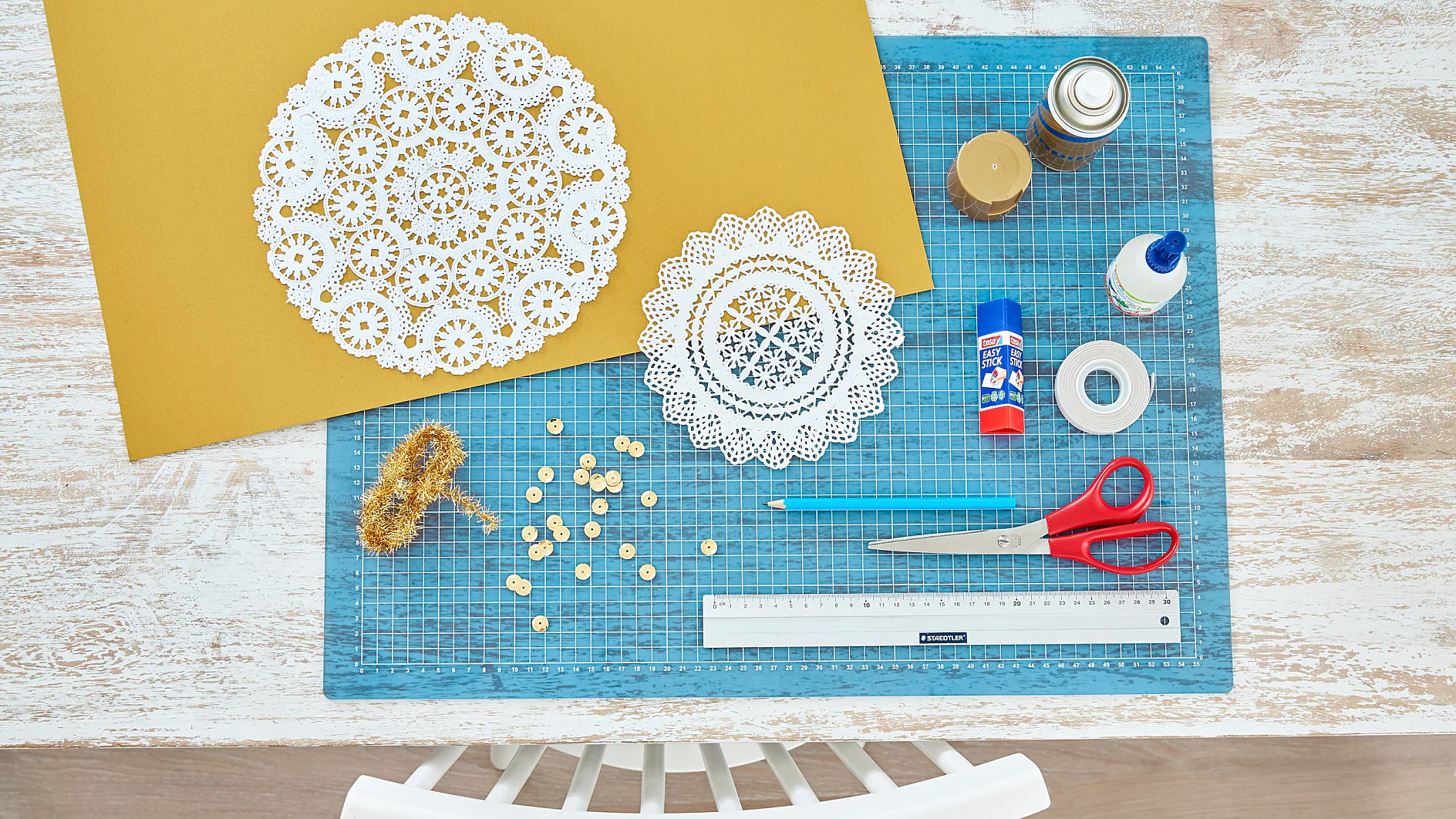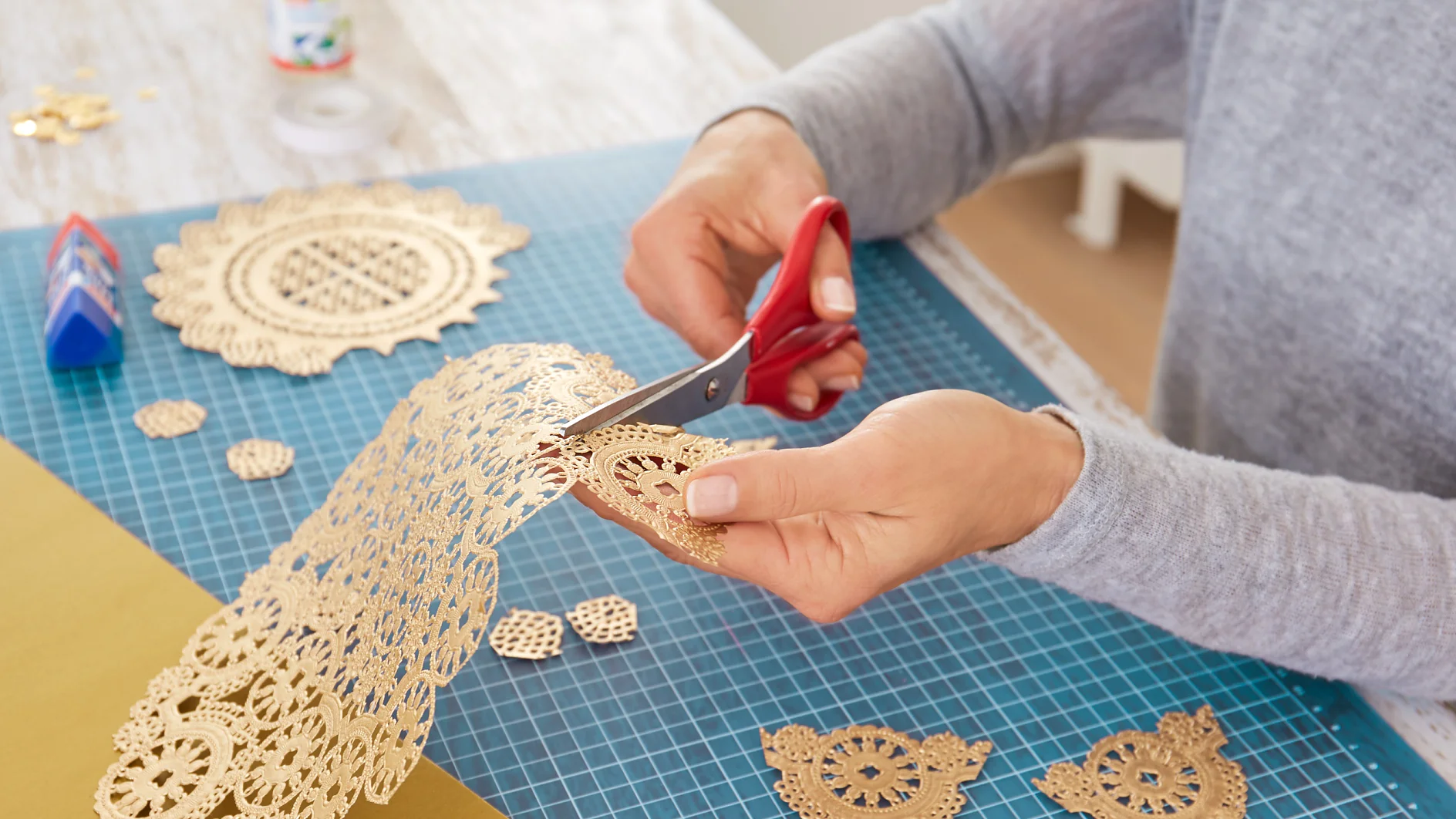 Cover the work area with tesa Easy Cover® Premium L and color the doilies gold with the spray paint. Let it dry and then cut out the individual elements.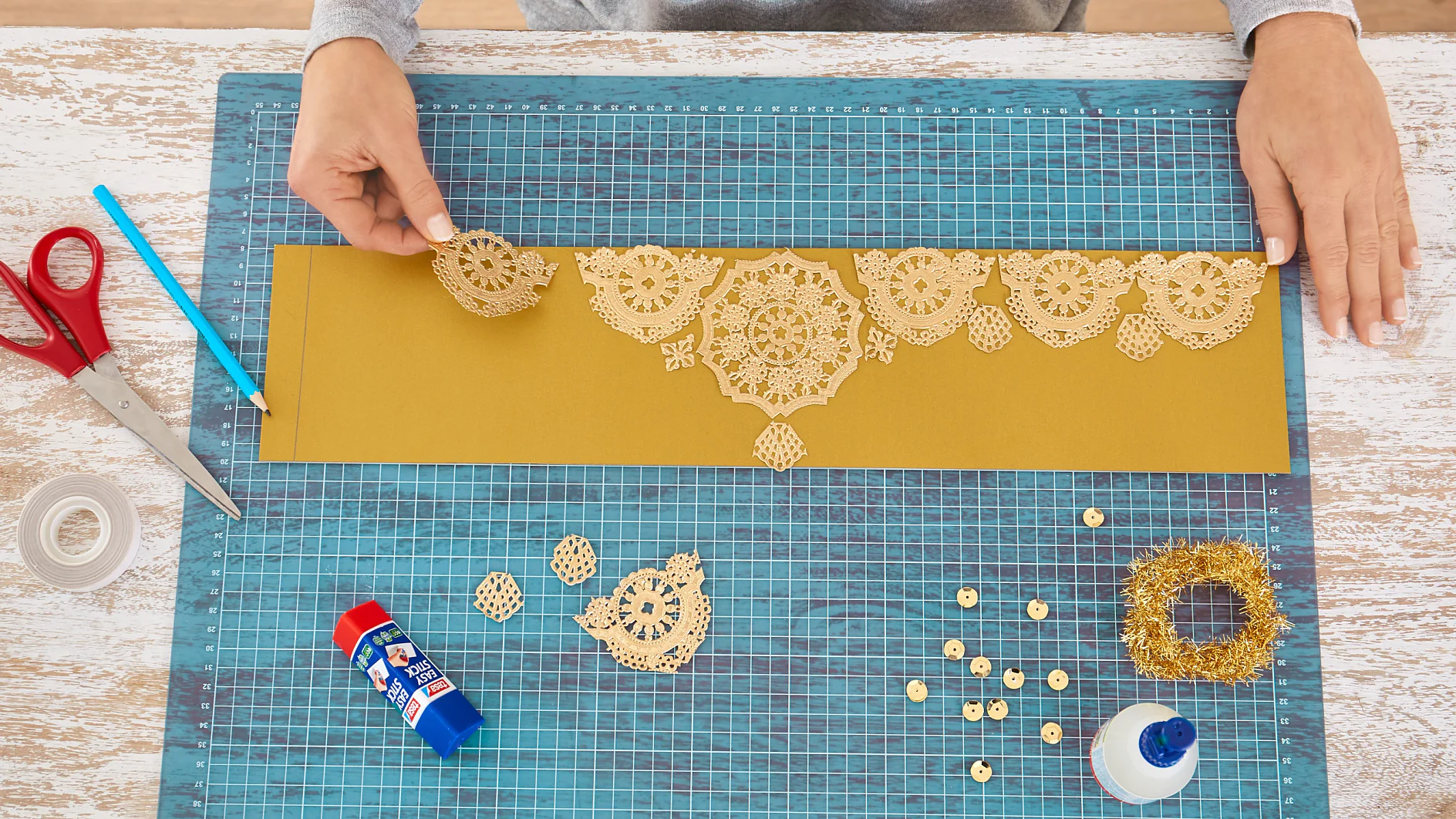 Cut a 59 x 13 cm strip from the cardboard and place the doily elements on in such a way that it results in the shape of a crown. Leave 2 cm free on one end for the glue tab.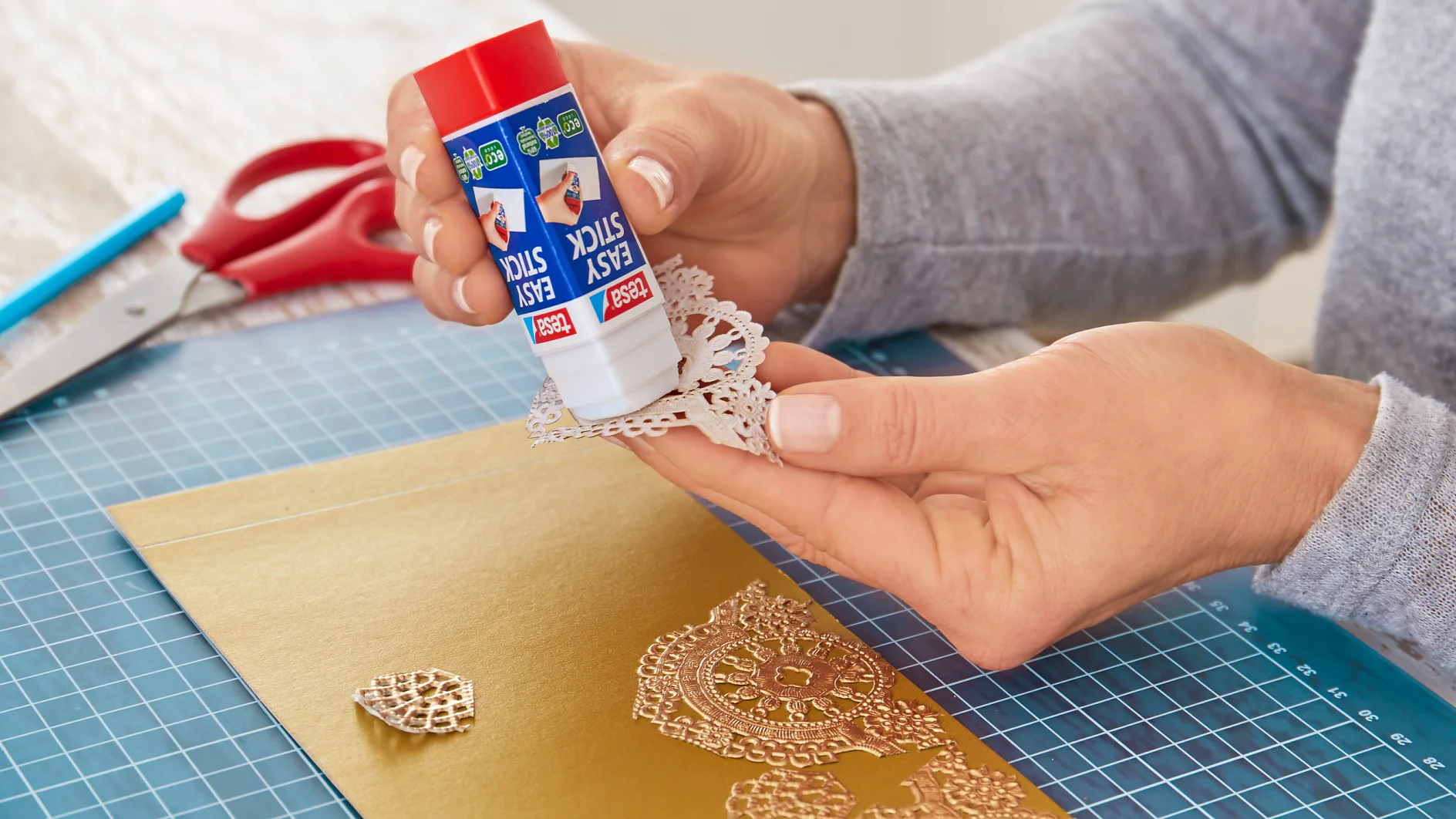 Now, stick on the doily elements with the glue stick. Wash your hands frequently when you are doing this, because glue can get on your hands through the hole pattern.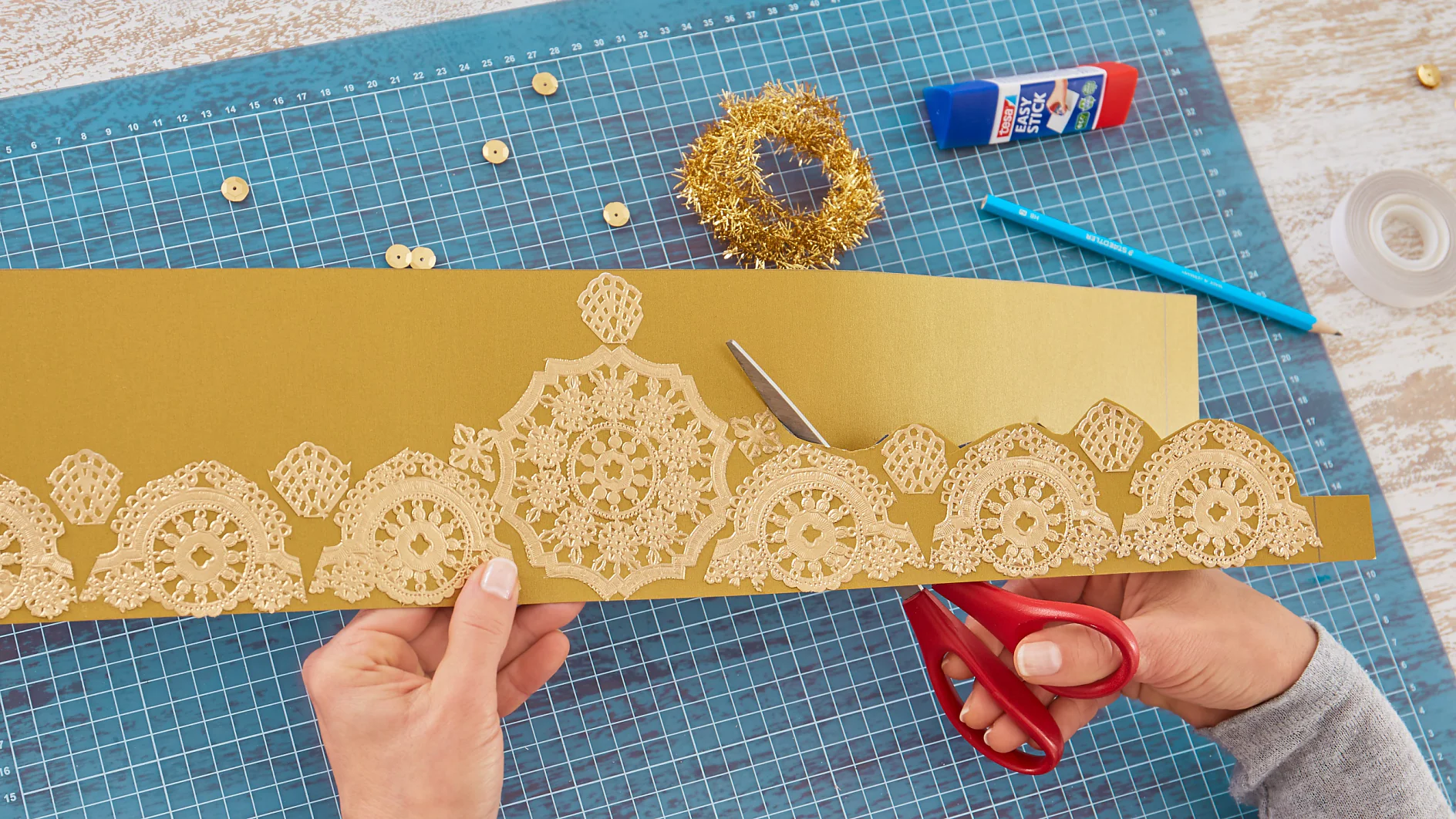 Let it dry and then cut out the crown on the outside lines.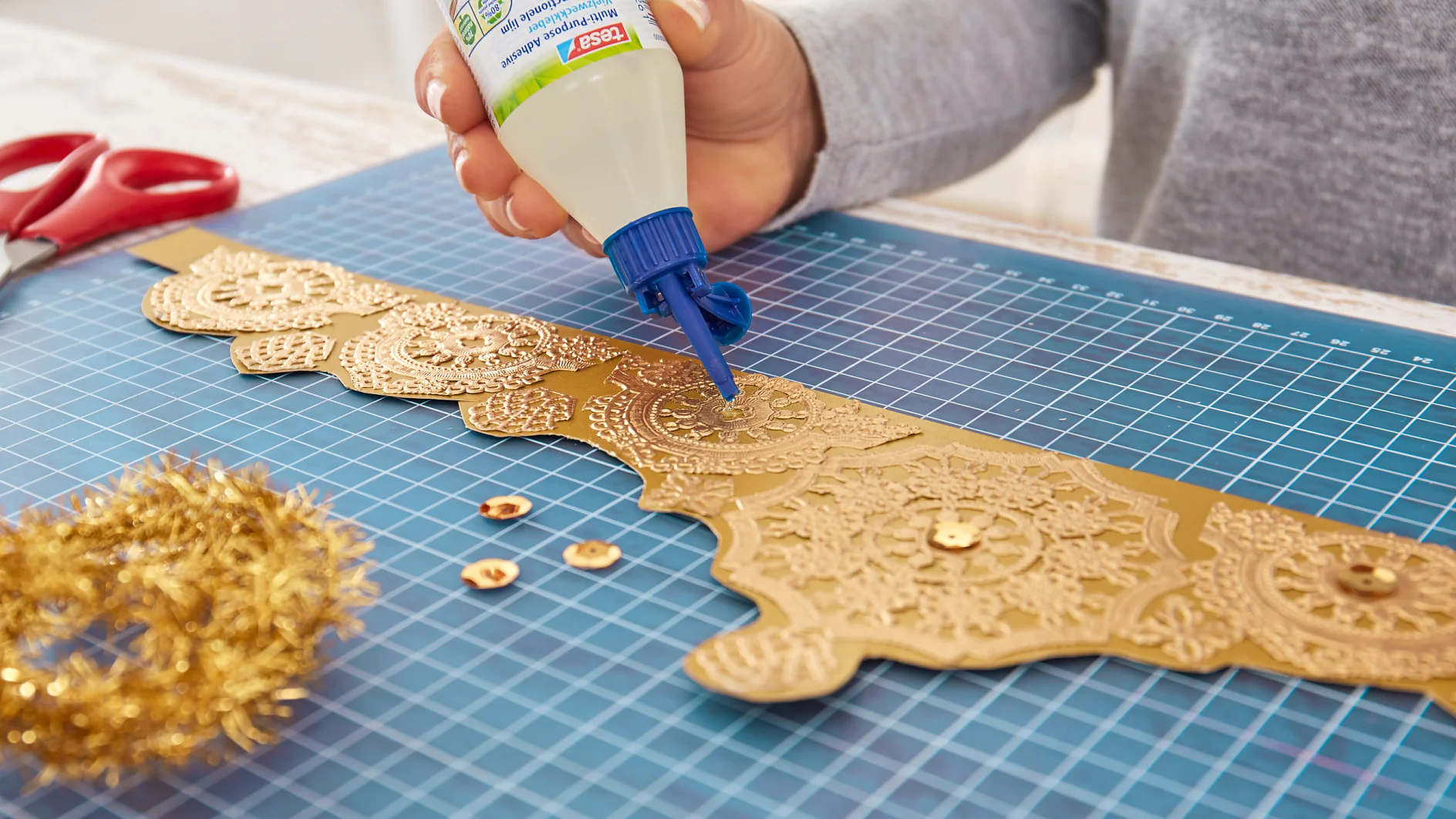 Stick on the sequins with multipurpose glue and allow them to dry well.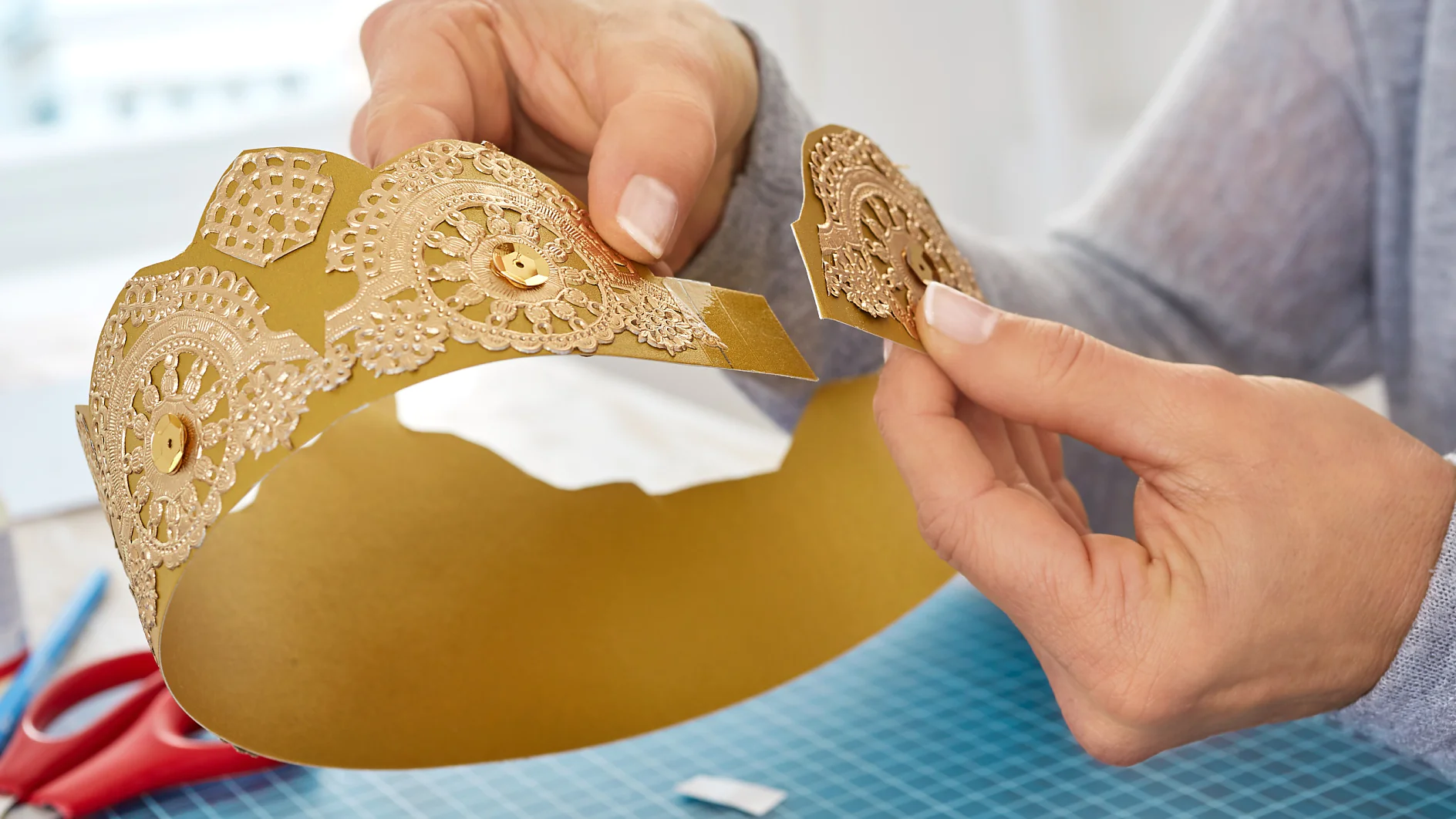 Stick double-sided adhesive tape on the tab, pull off the cover paper and glue the crown together into a ring.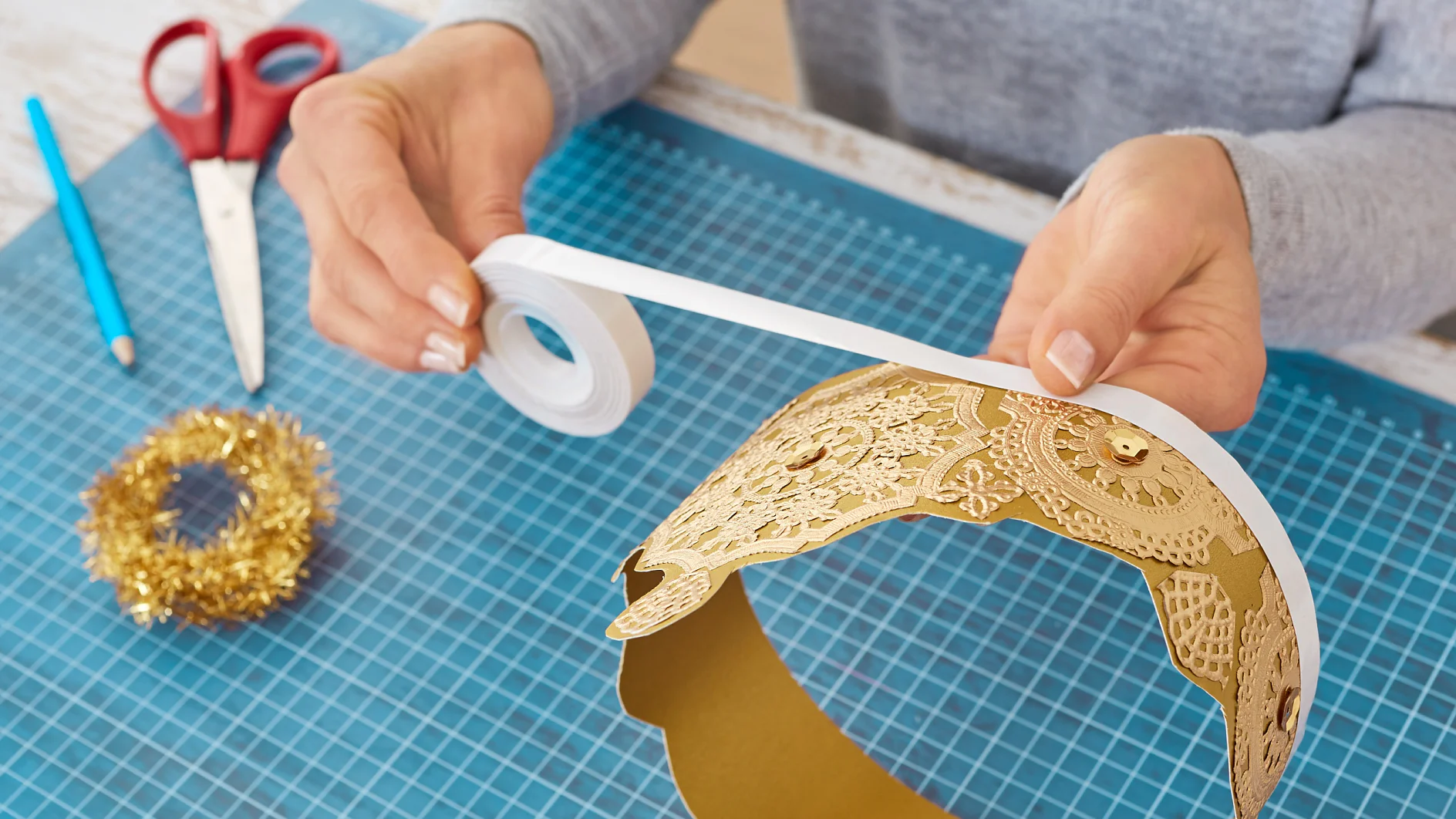 Stick a strip of double-sided adhesive tape around the bottom edge and pull off the cover paper.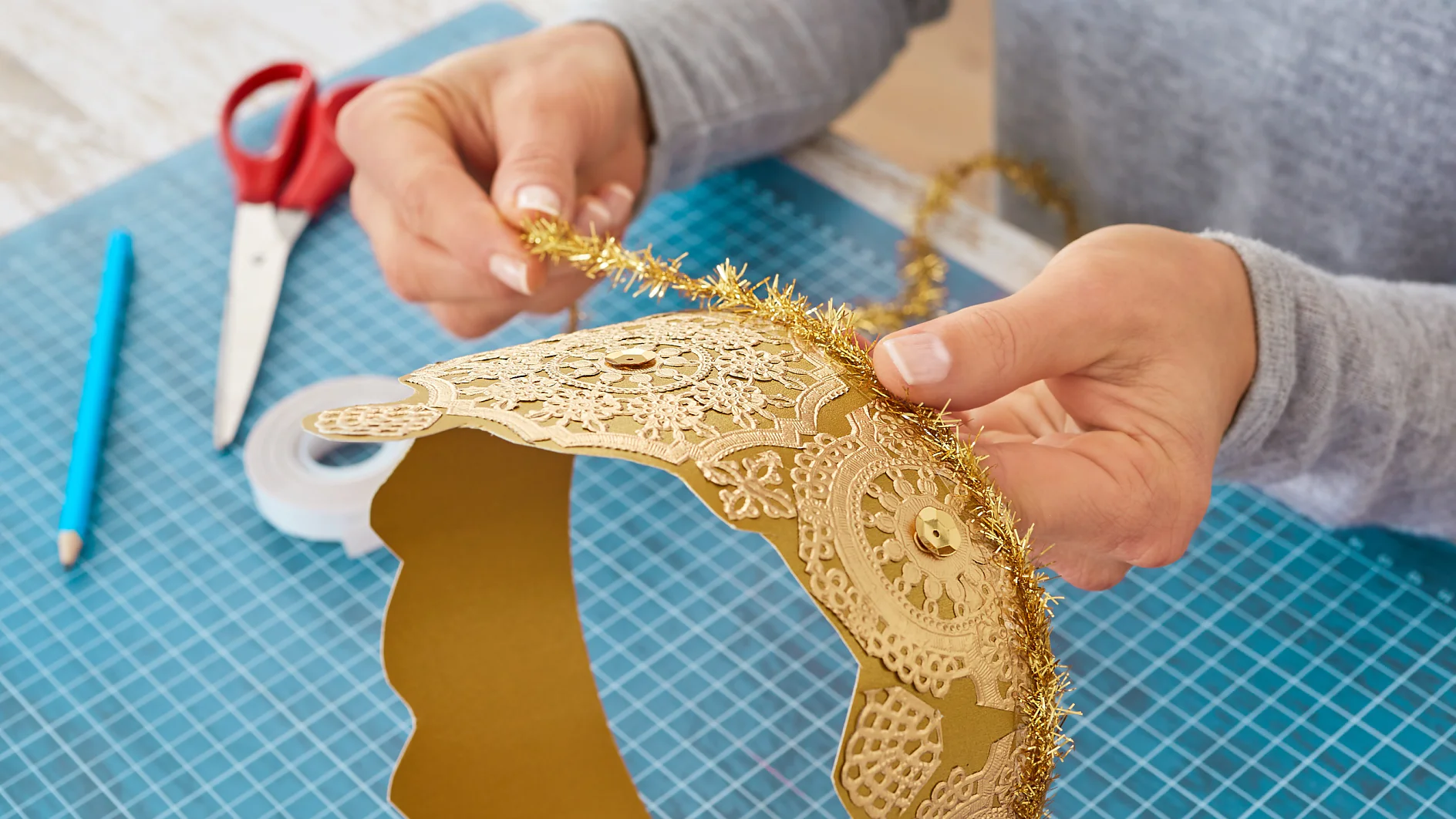 Put on the felt strip and press it down.