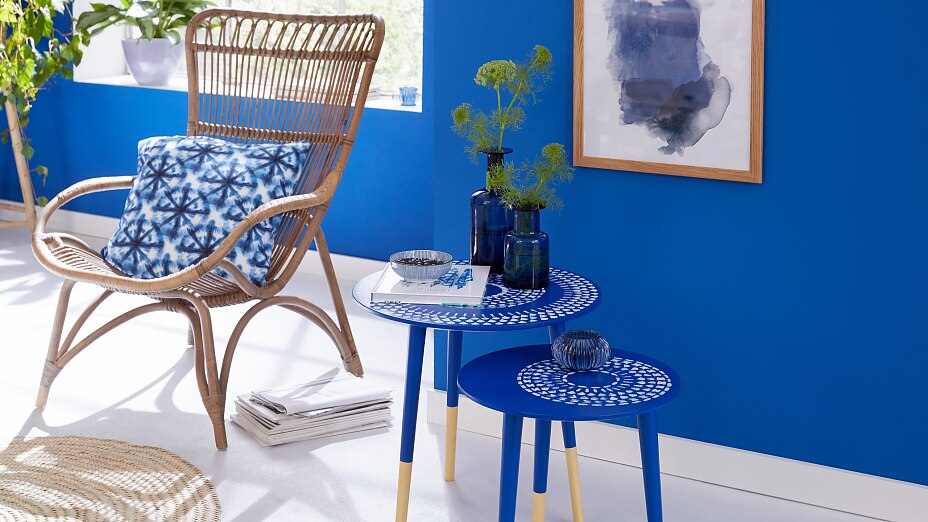 Who likes to be stamped? These side tables say loud and clearly: "We do! Because the filigree, self-designed stamp patterns turn them into something very special.
---
---
We need:
Round side table
furniture paint (blue)
brush
small foam roller
wooden game pieces
white acrylic paint
small plate
scissors
01
Collect all items and let's start!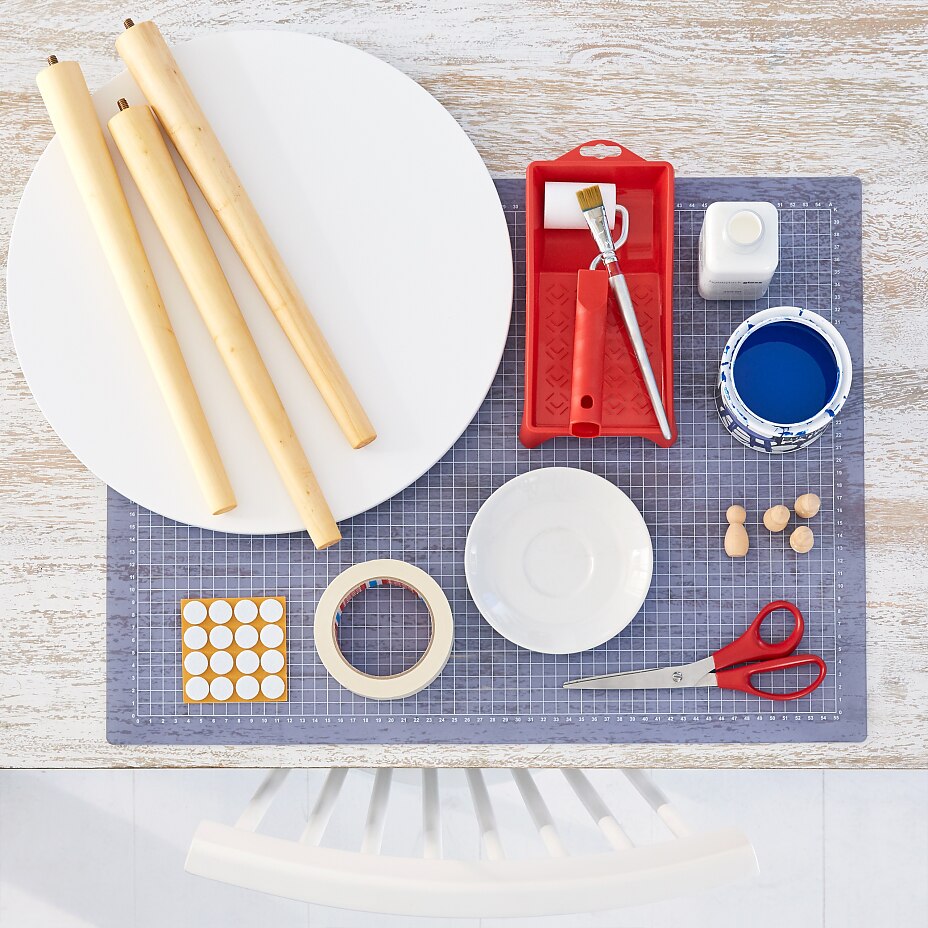 02
Prime the table top on both sides with the blue furniture paint, using the foam roller. Allow to dry.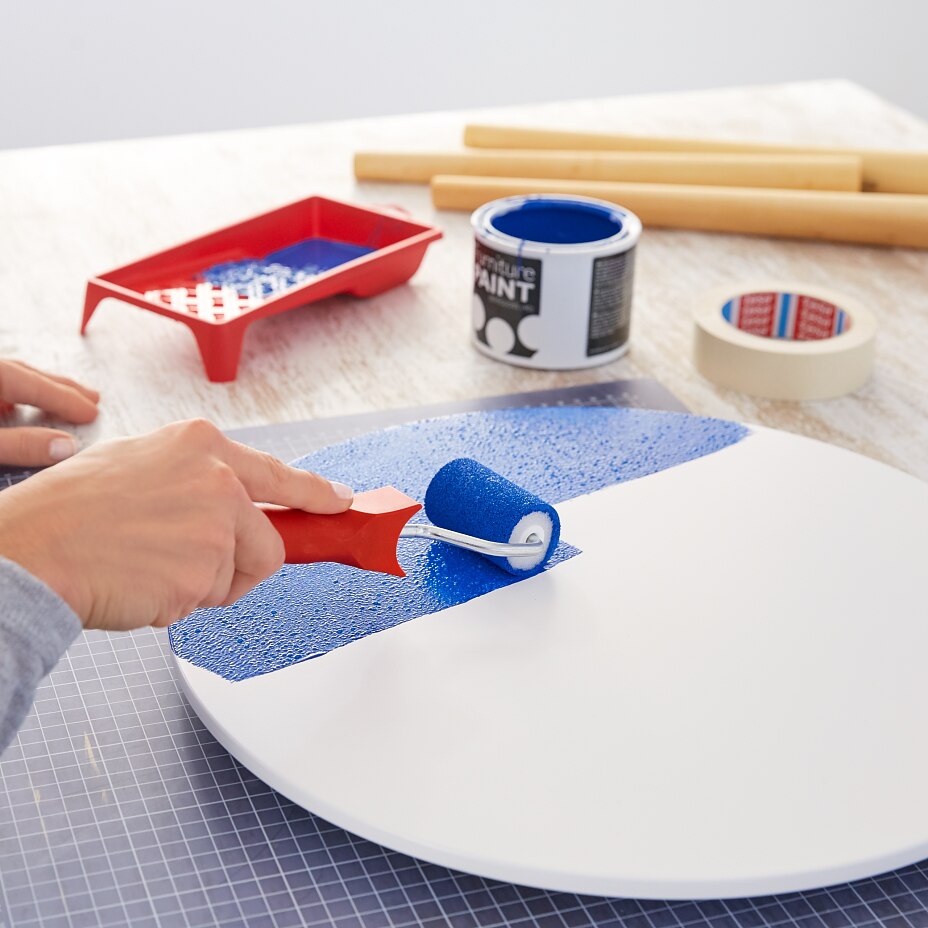 03
Since the lower ends of the table legs are not painted, cover these parts with the masking tape at the desired height.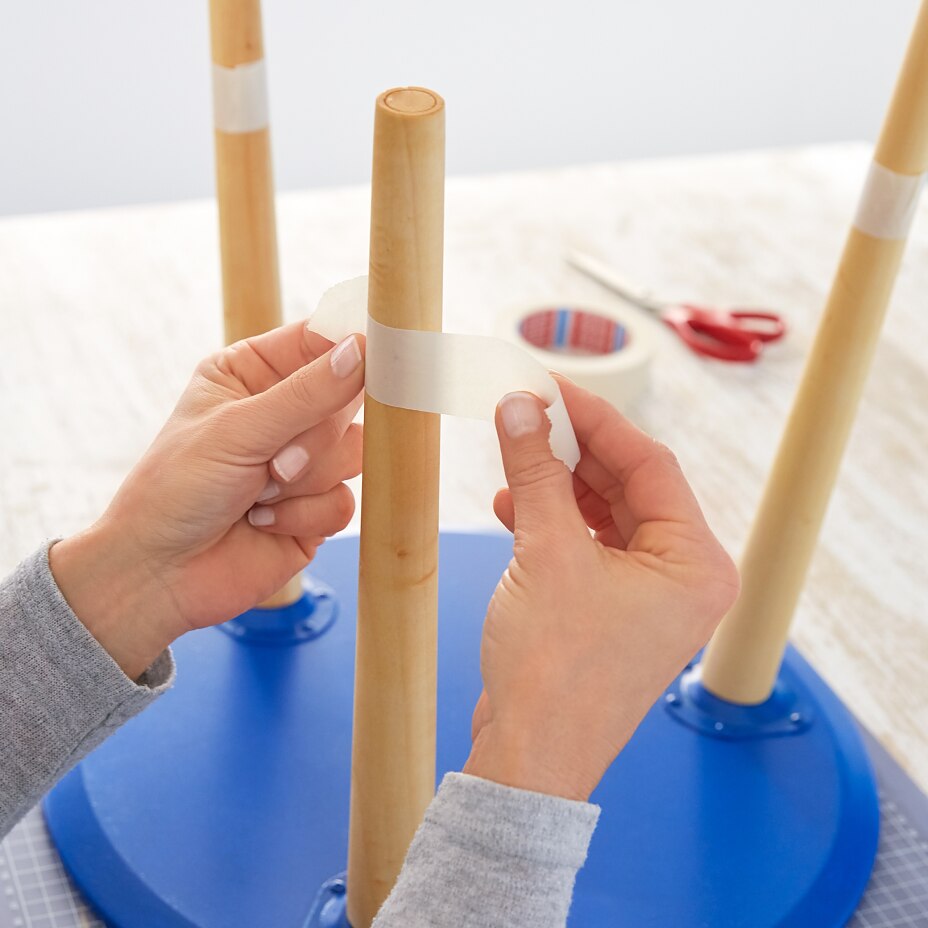 04
Paint table legs blue until you reach the masking tape.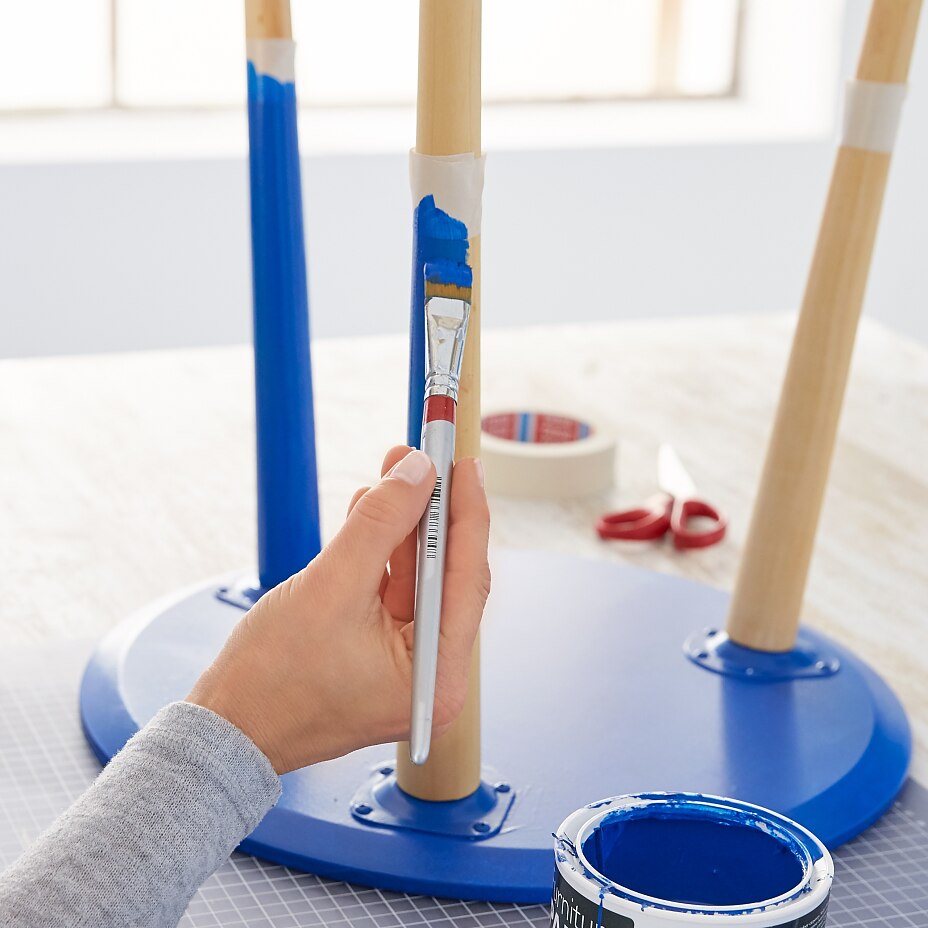 05
Allow the paint to dry and remove the masking tape.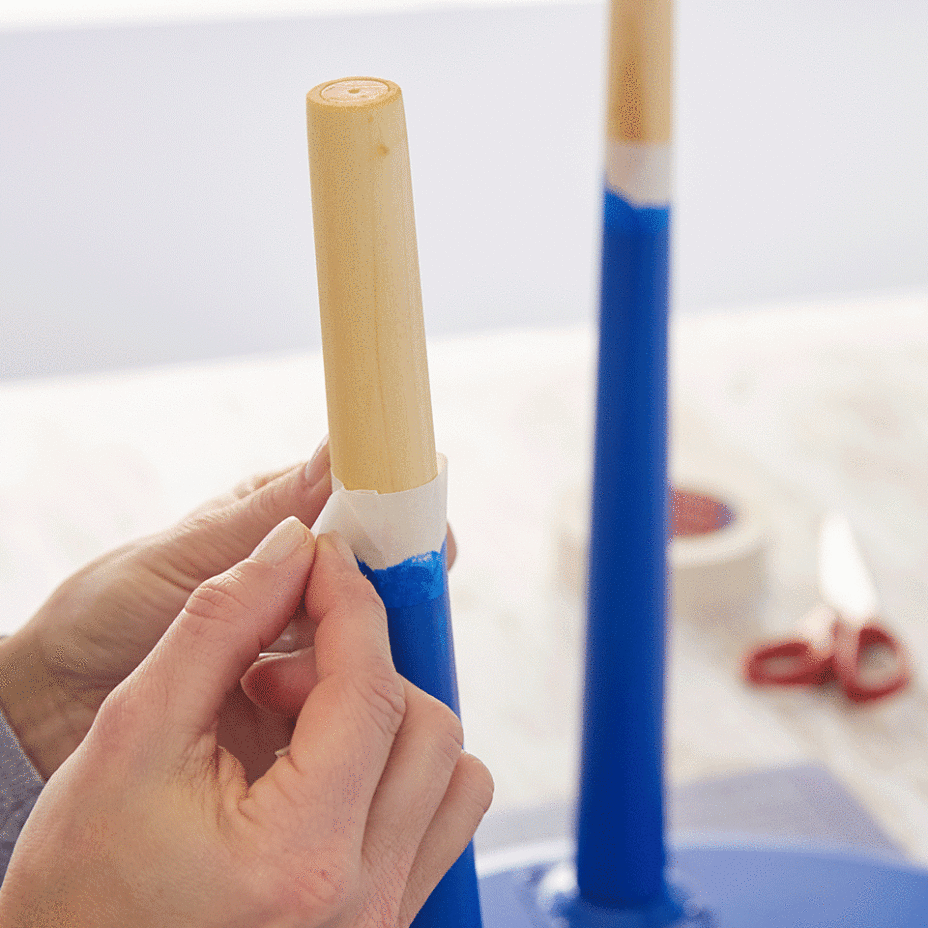 06
Use the scissors to cut various shapes from the felt gliders and glue them to the underside of the game pieces. This way, you create small stamps.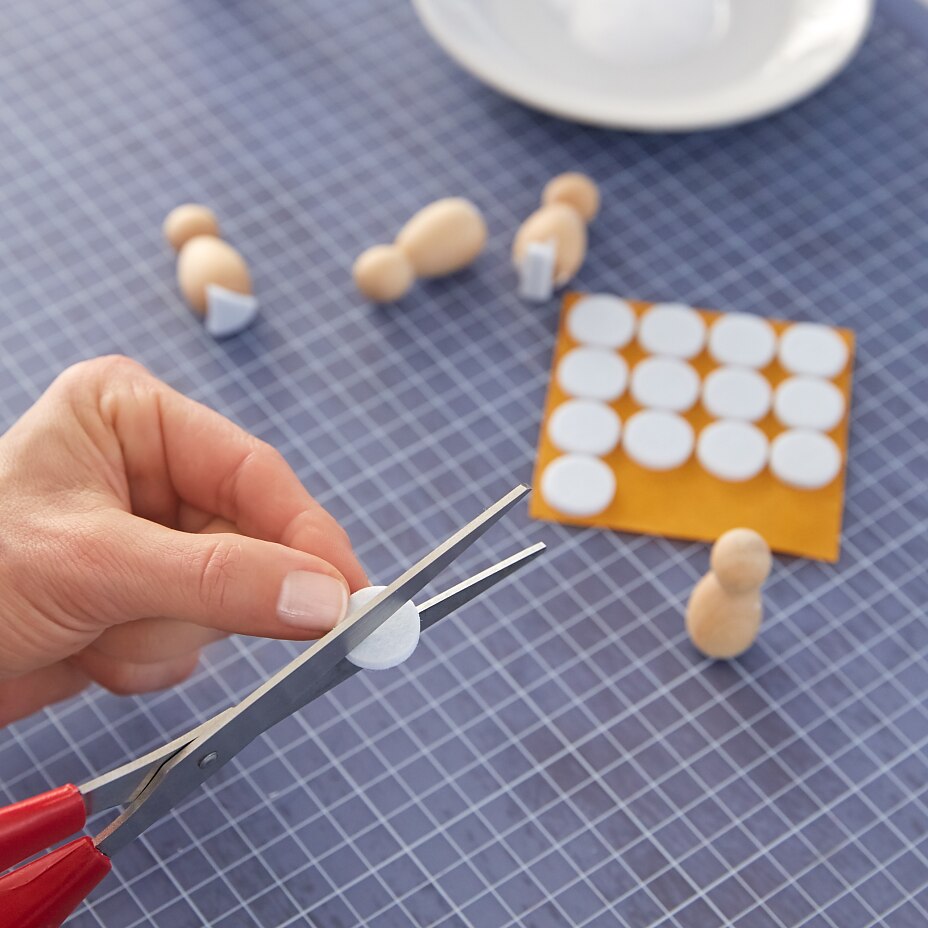 07
Put some white paint on the small plate. Dip the stamps slightly into the paint, but make sure that they don't soak up too much color. Stamp the tabletop in a circle pattern with the different shapes. Allow the paint to dry well.