Decorative letters
In order to create this fall decoration idea, first, you need to gather some acorns. The acorn caps are then glued and sprayed in gold – Welcome to the autumn season!
Level of difficulty
Original & quick
We need:
Decorative letters approx. 20 cm acorn caps cutter scissors spray paint gold tesa® Handicraft tape 2.75 m x 38 mm tesa Easy Cover® Premium M
How we do it: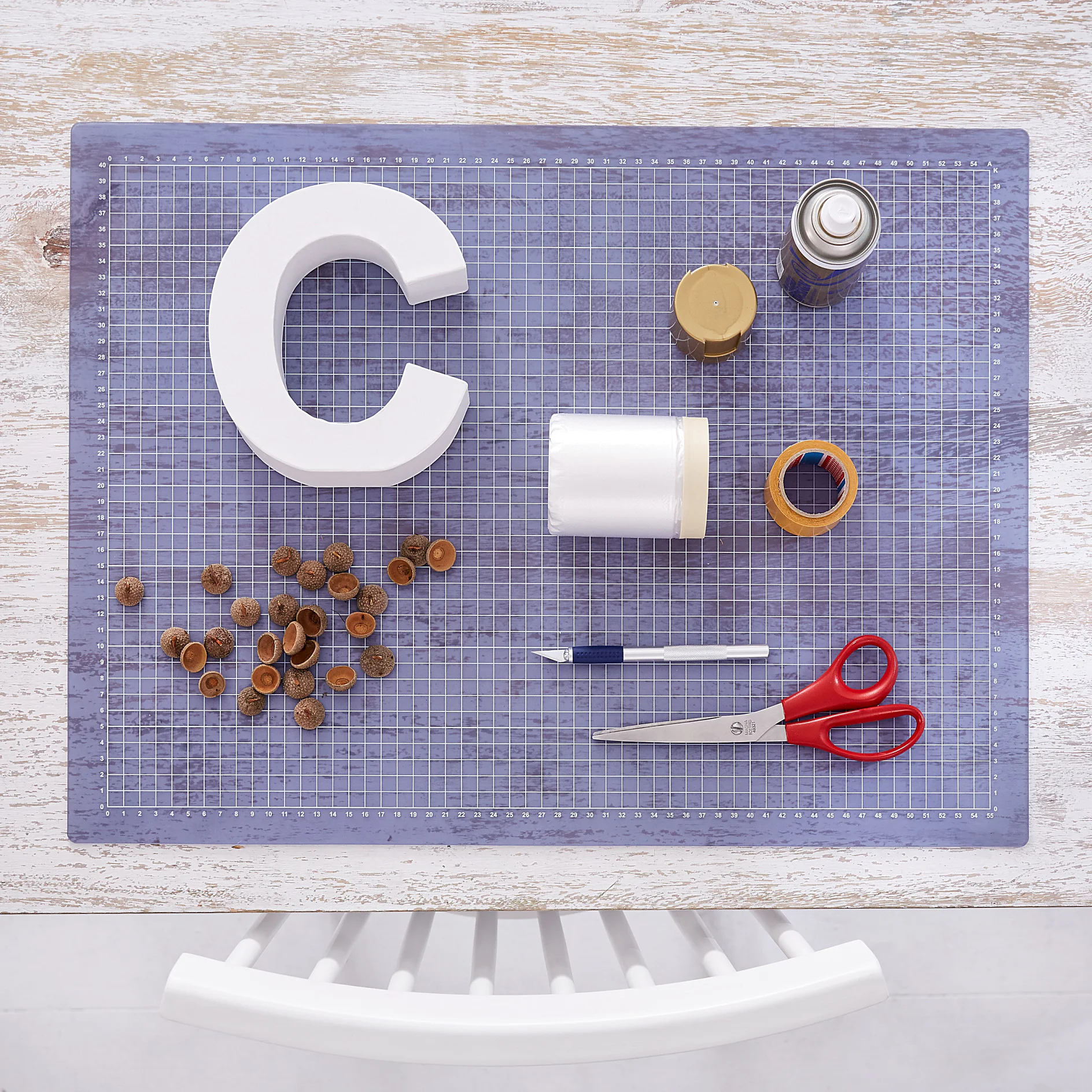 Collect all items and let's start!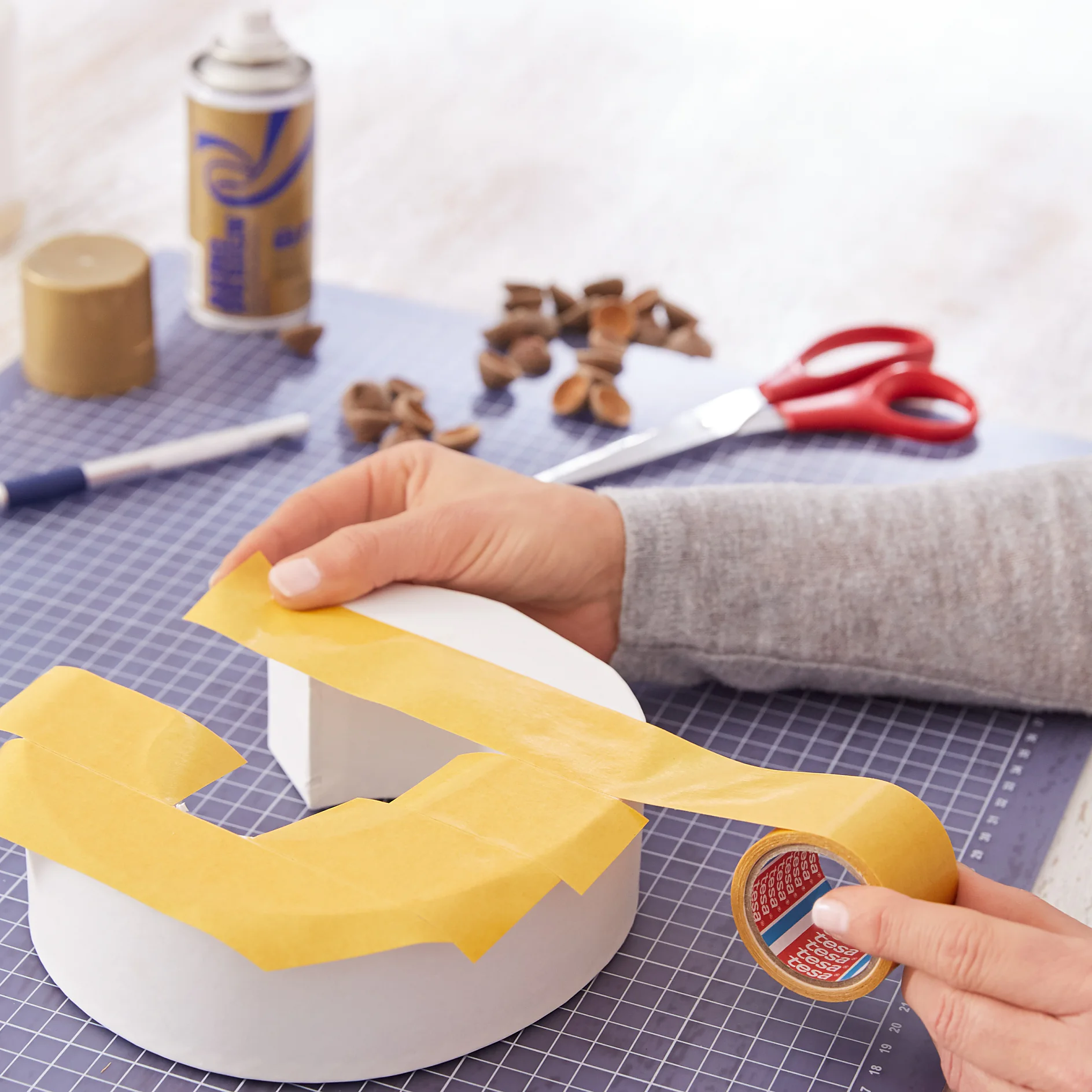 Fully cover the front side of the letters with handicraft tape.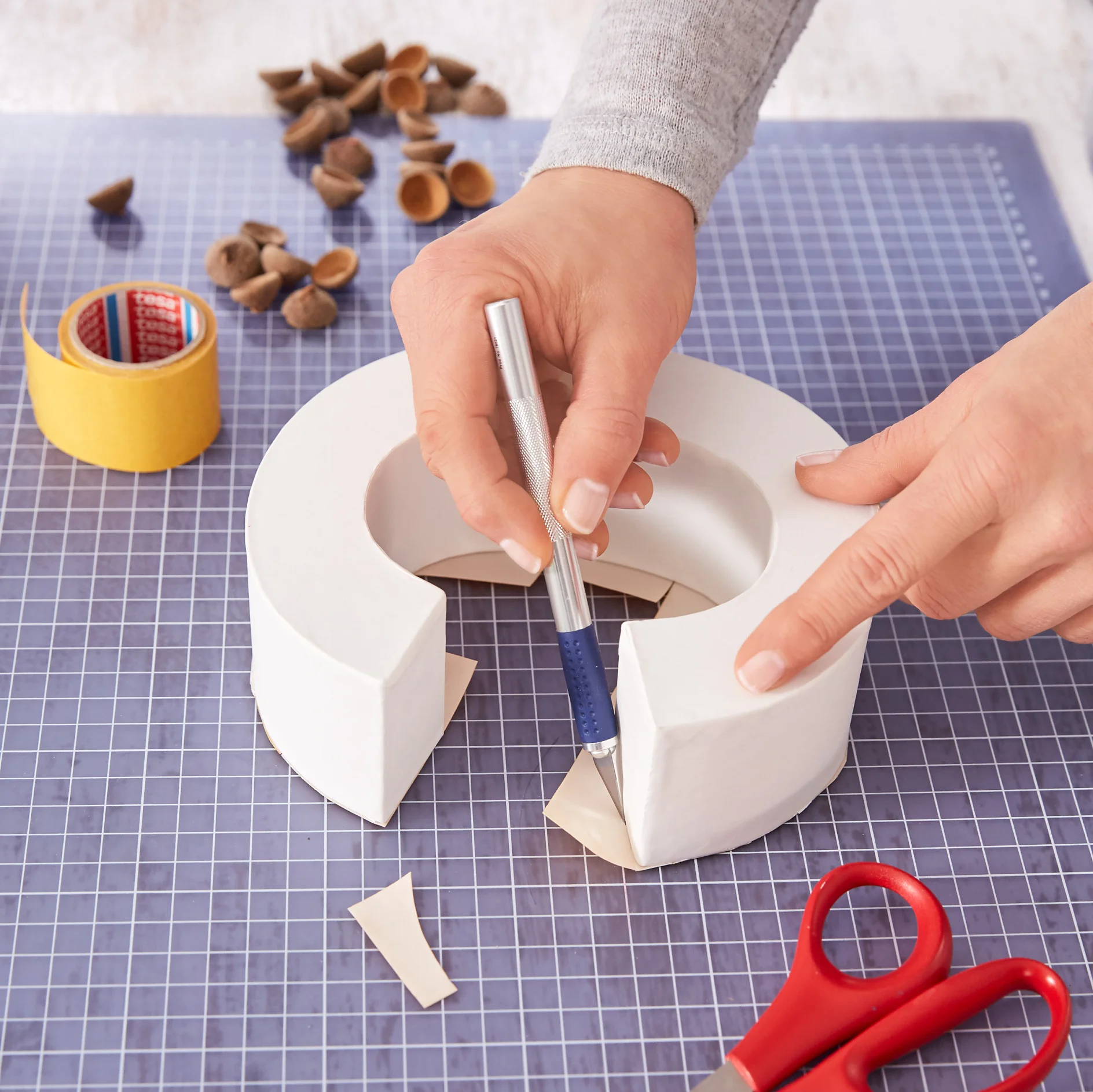 Turn the letters around and cut off the protruding tape along the borders using the cutter.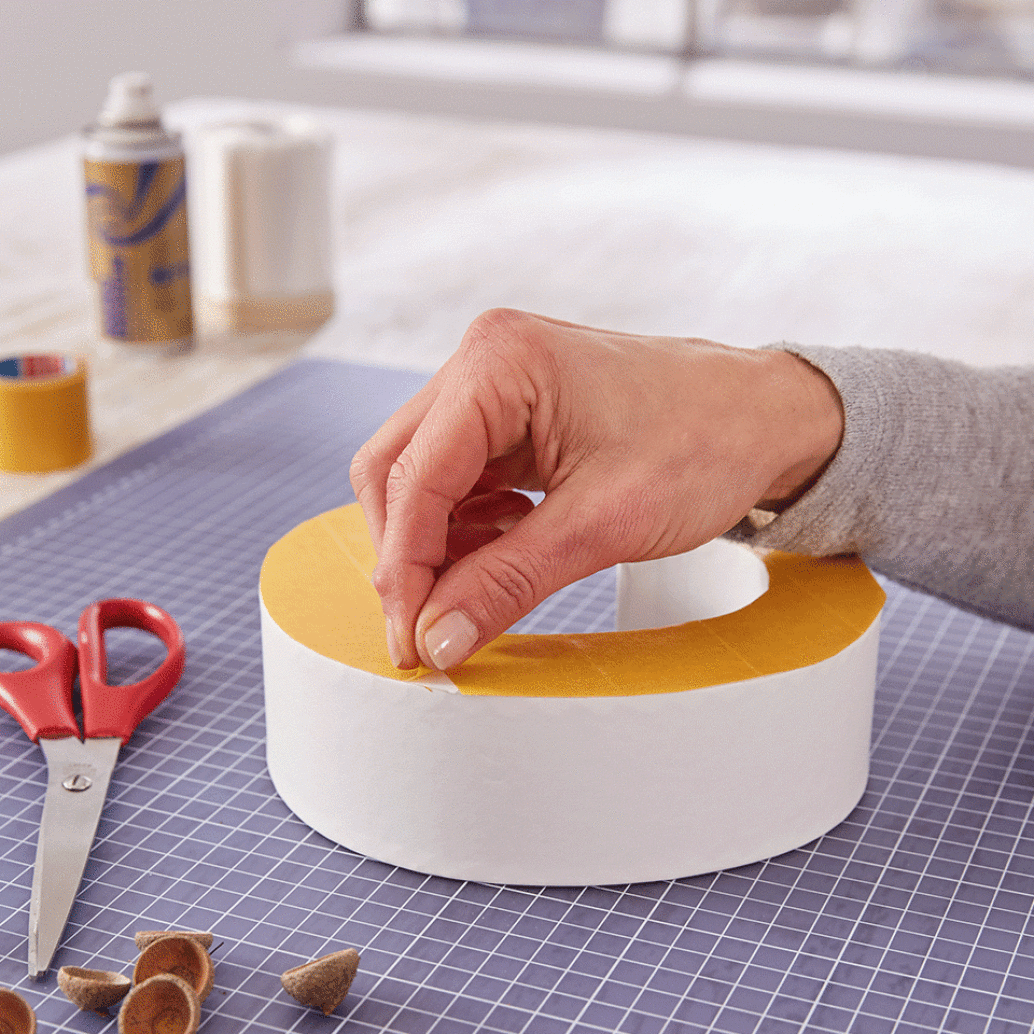 Remove the protective film.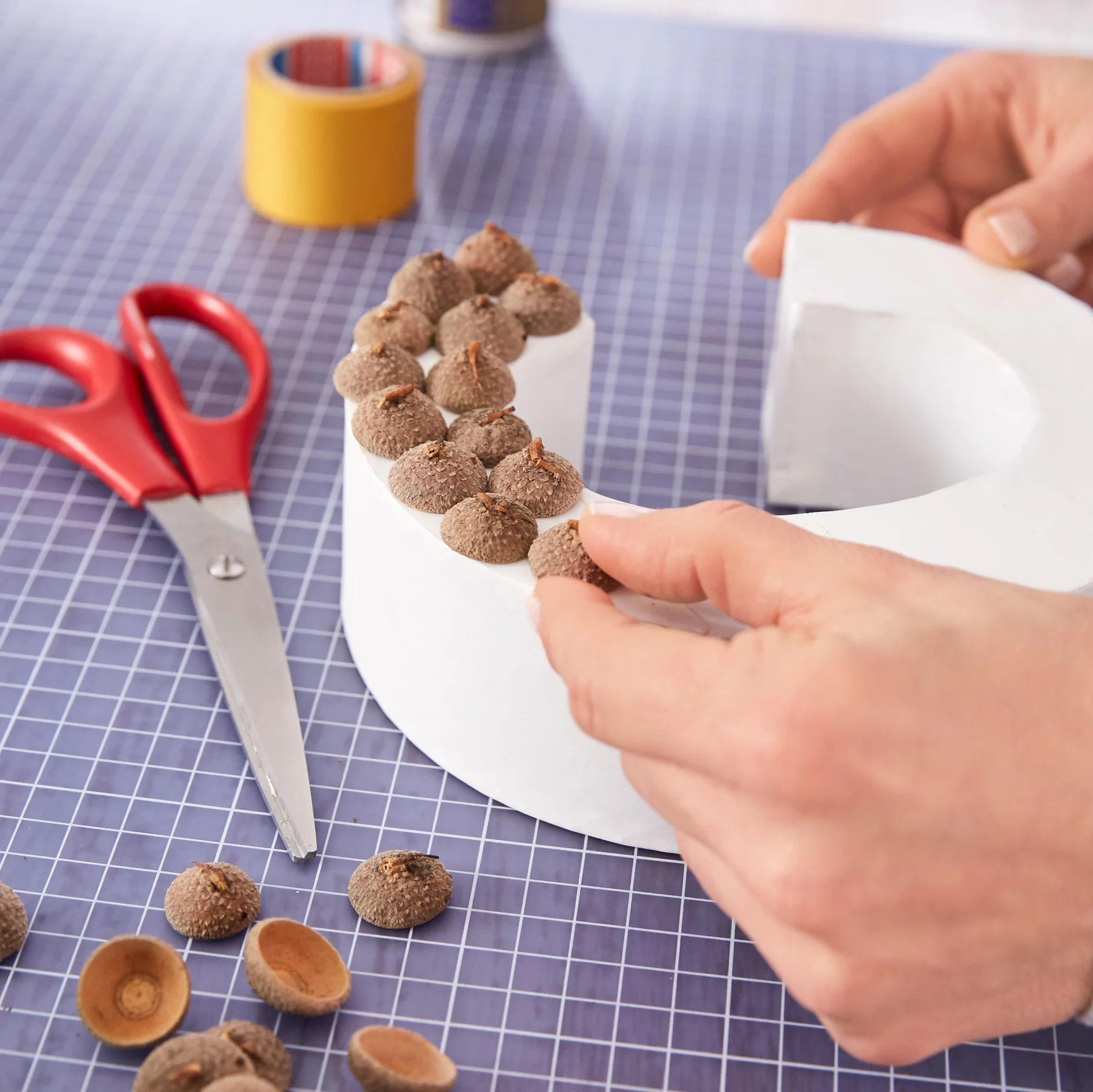 Glue on the acorn caps side by side and press firmly.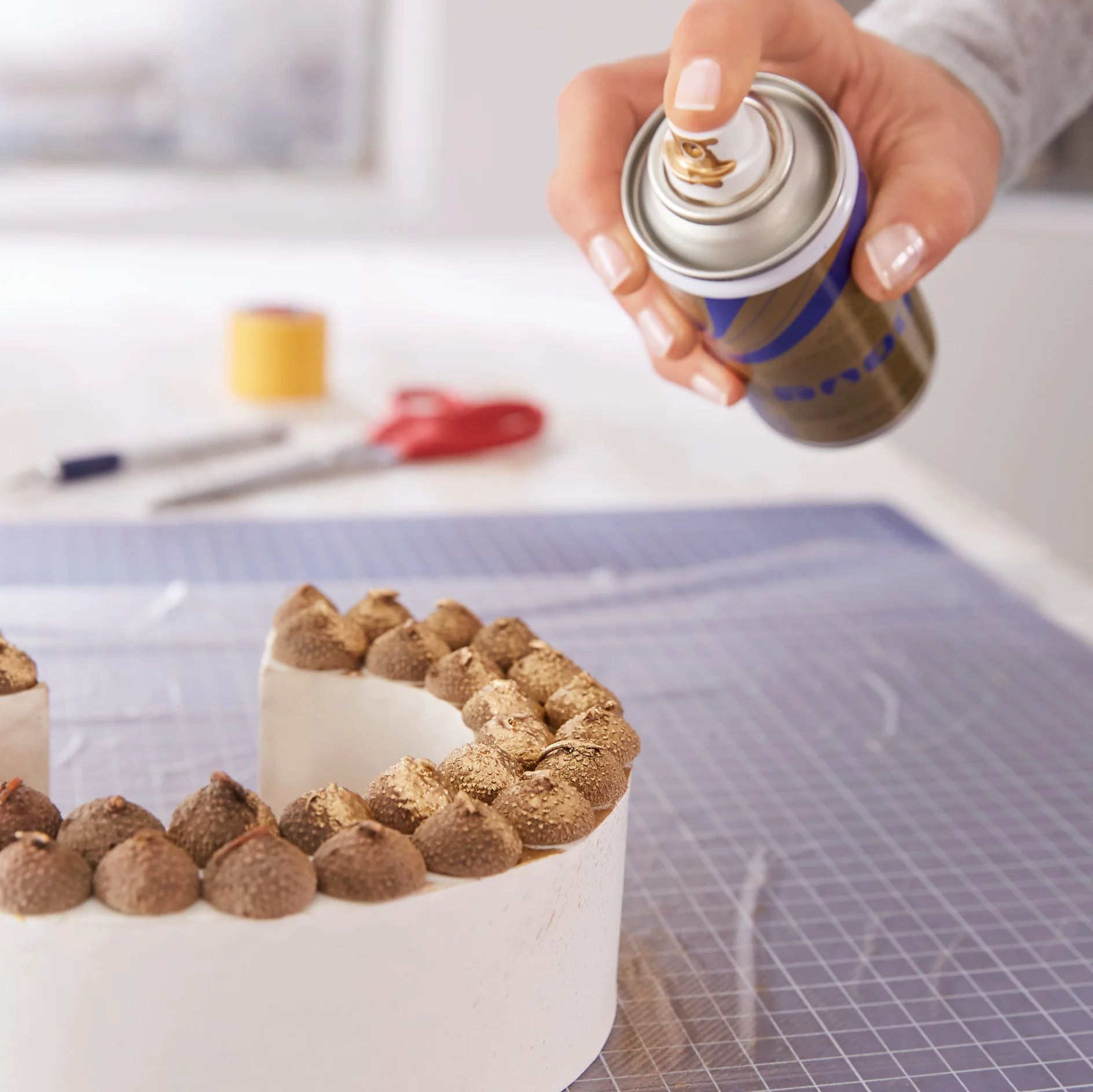 Cover your workspace with the Easy Cover® and spray the letters with gold paint.