Decorative Jewellery Display
With these stucco rosettes, you can show off your favorite jewellry as part of a beautiful display. And for earrings or small pots, you can complement the effect with a stucco bars, used as a shelf. Use tesa® Powerbond INDOOR to keep everything in place.
Level of difficulty
Original & quick
What we need:
Stucco rosettes in different shapes and sizes, a 4 cm deep stucco bar made of Styrofoam white varnish paintbrush scissors pencil decorative pins tesa® Powerbond INDOOR 1.5 m x 19 mm
How to do it: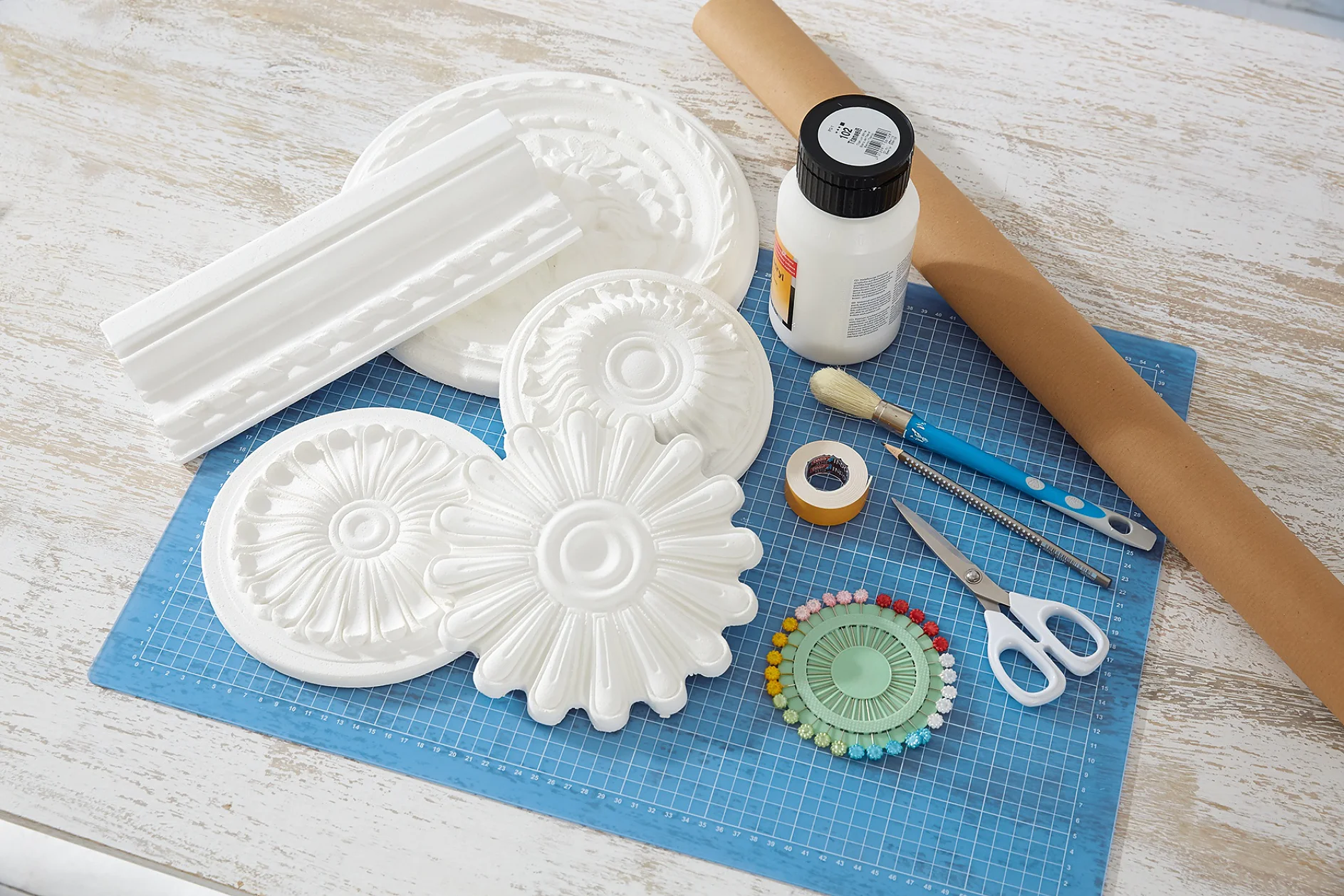 Collect all items and let's start!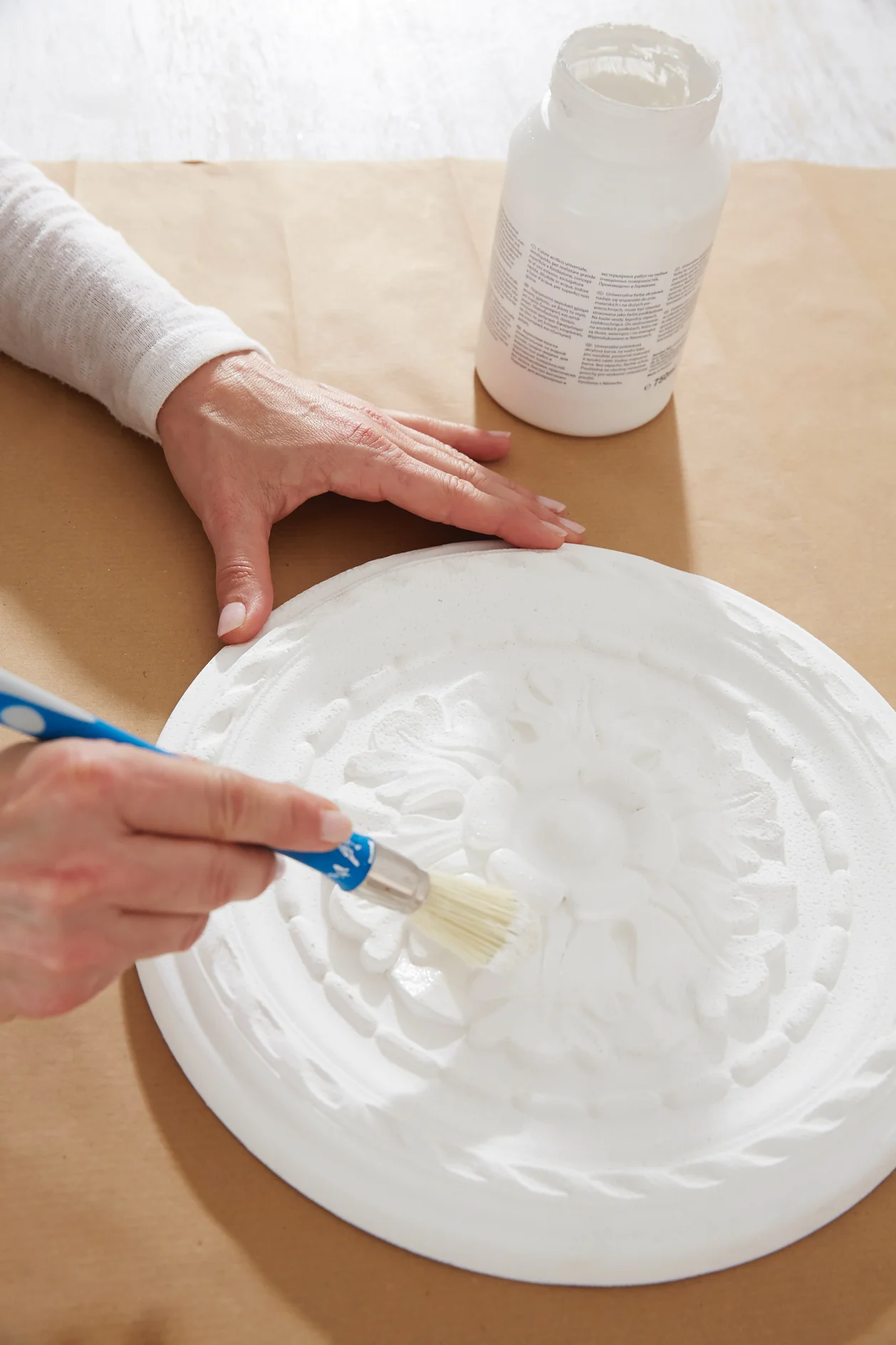 Paint the stucco elements with the white varnish.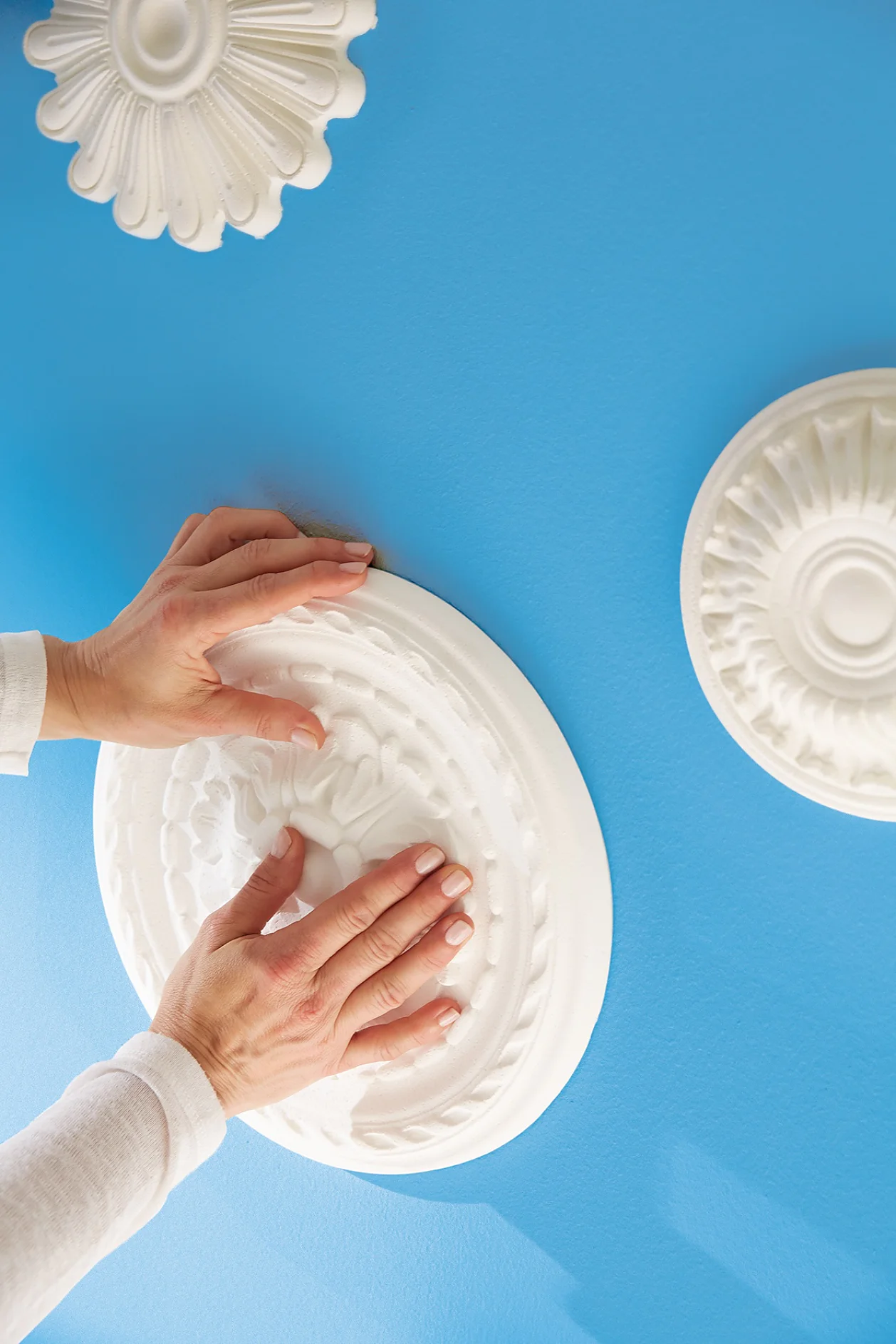 Mark the desired positions of rosettes and bar on the wall.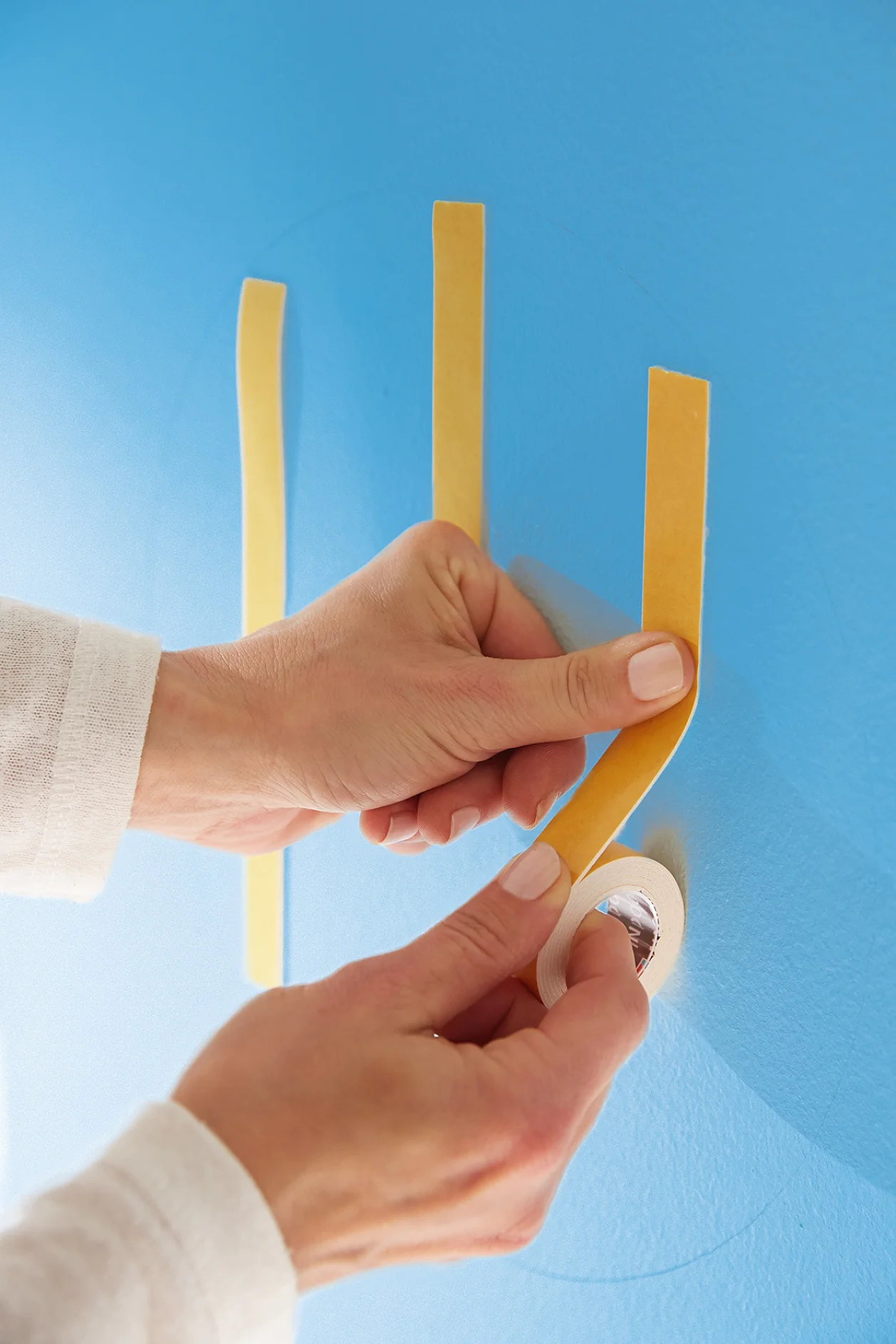 Remove any dust from the wall.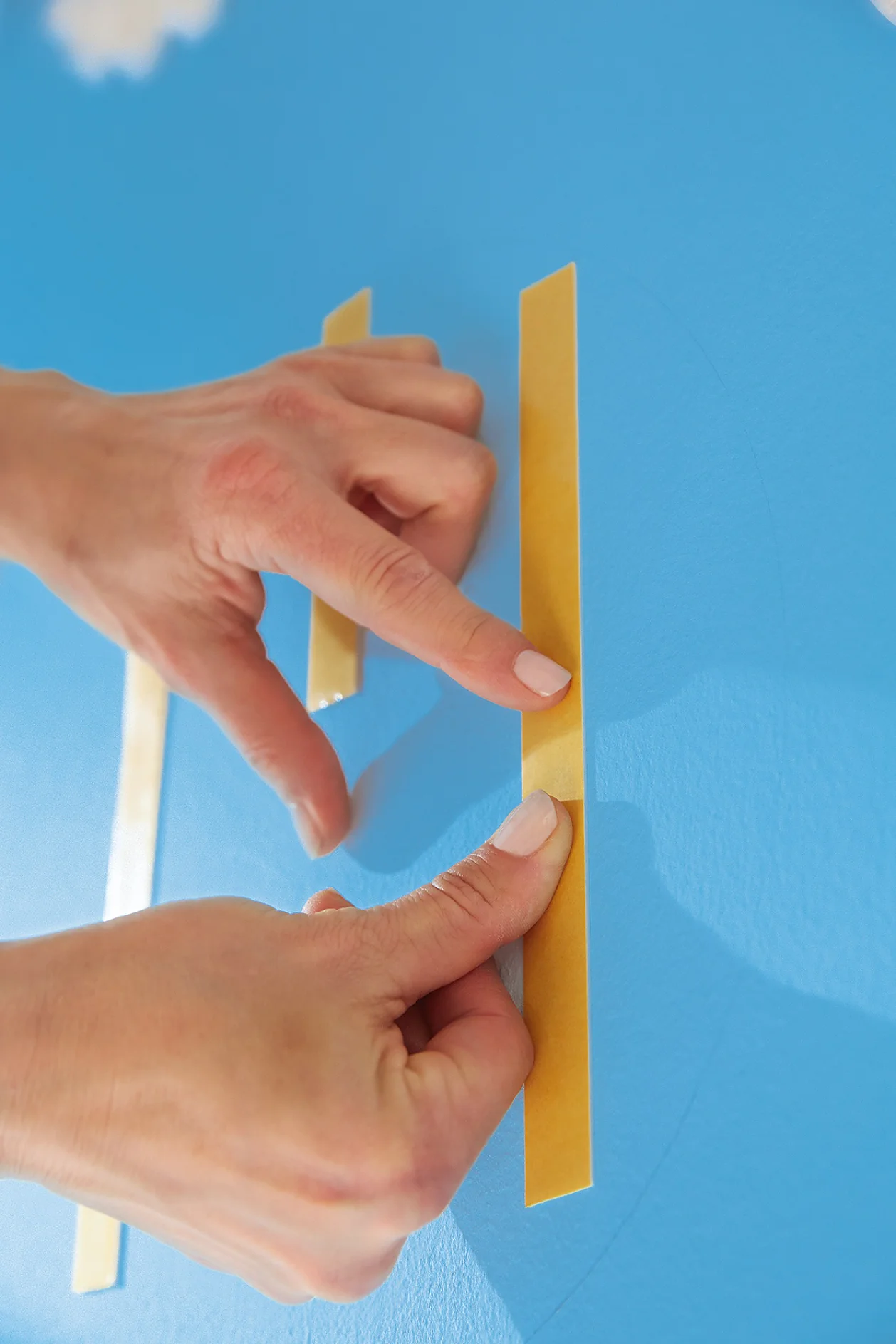 Apply long and short tesa Powerbond® INDOOR strips vertically on the marked spots.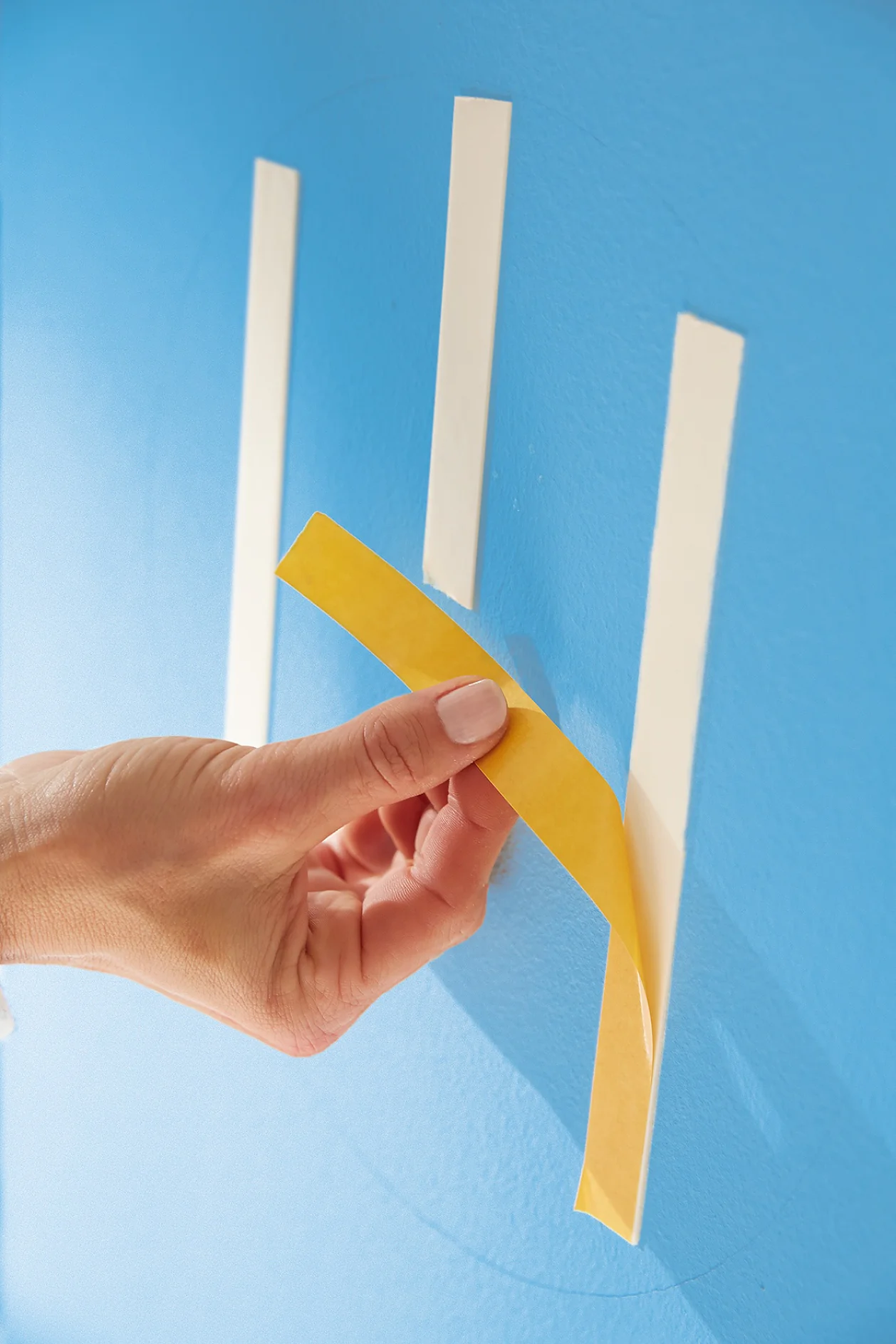 Firmly press each strip for five seconds firmly on the wall. Remove protective films.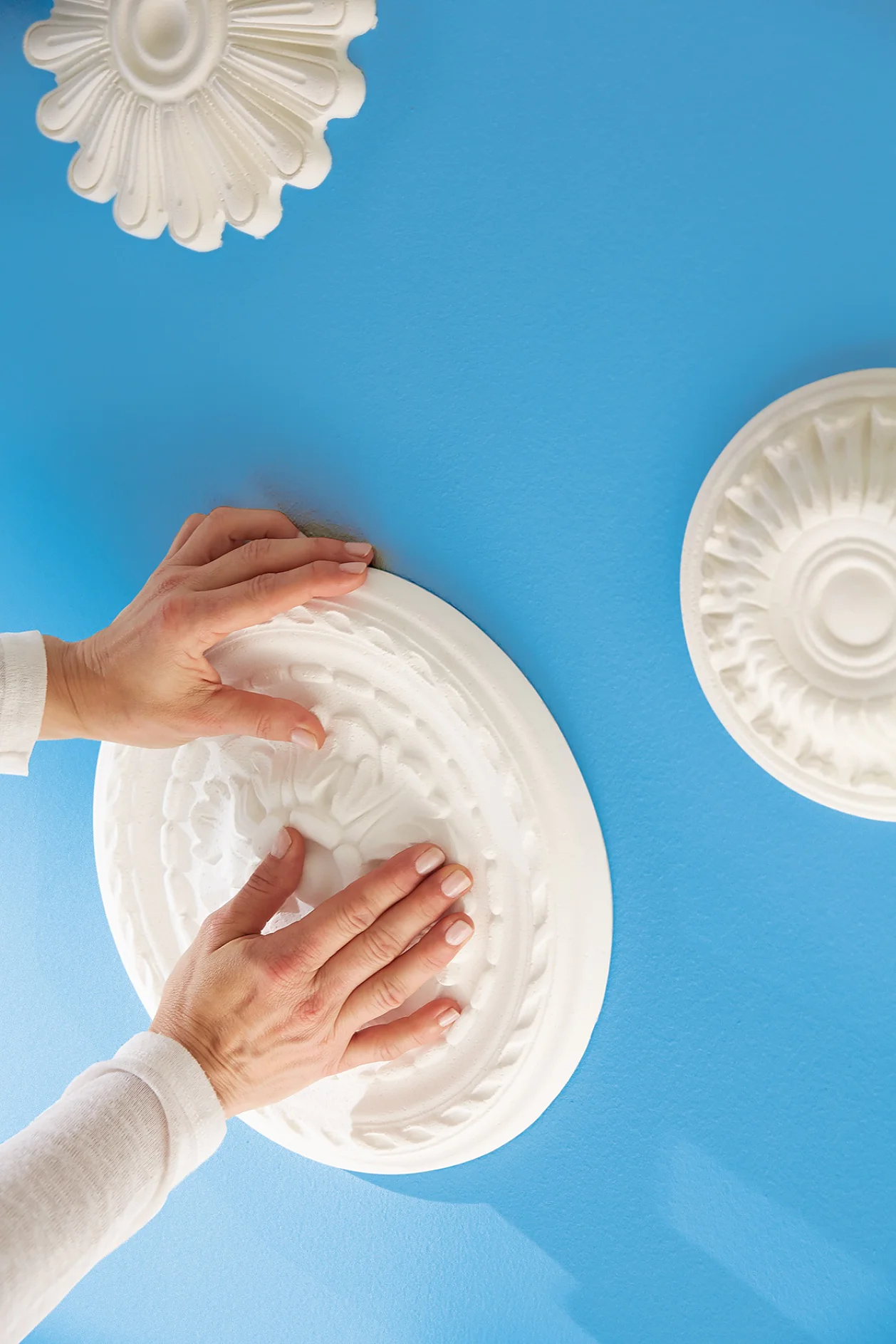 Firmly press stucco bars and rosettes on the wall for five seconds. Attach jewelry items with the Pins.