Concrete bowl
No, these bowls are self-made with fast-setting concrete! The stylish heavyweights with leaf design are done in a jiffy - even if you are not a born mason!
Level of difficulty
Original & quick
We need:
Wrapping paper as a working base
fast-setting concrete
water
cooking oil
brush
bowl for mixing the concrete
spatula for mixing
measuring cups
2 bowls (one larger and one about 2 cm smaller - Important: The smaller bowl - which gives the inner form - must have a completely even underside)
fresh leaves with a pronounced leave structure
tesa® double sided adhesive tape ECO FIXATION
tesamoll® E-Profile
How we do it: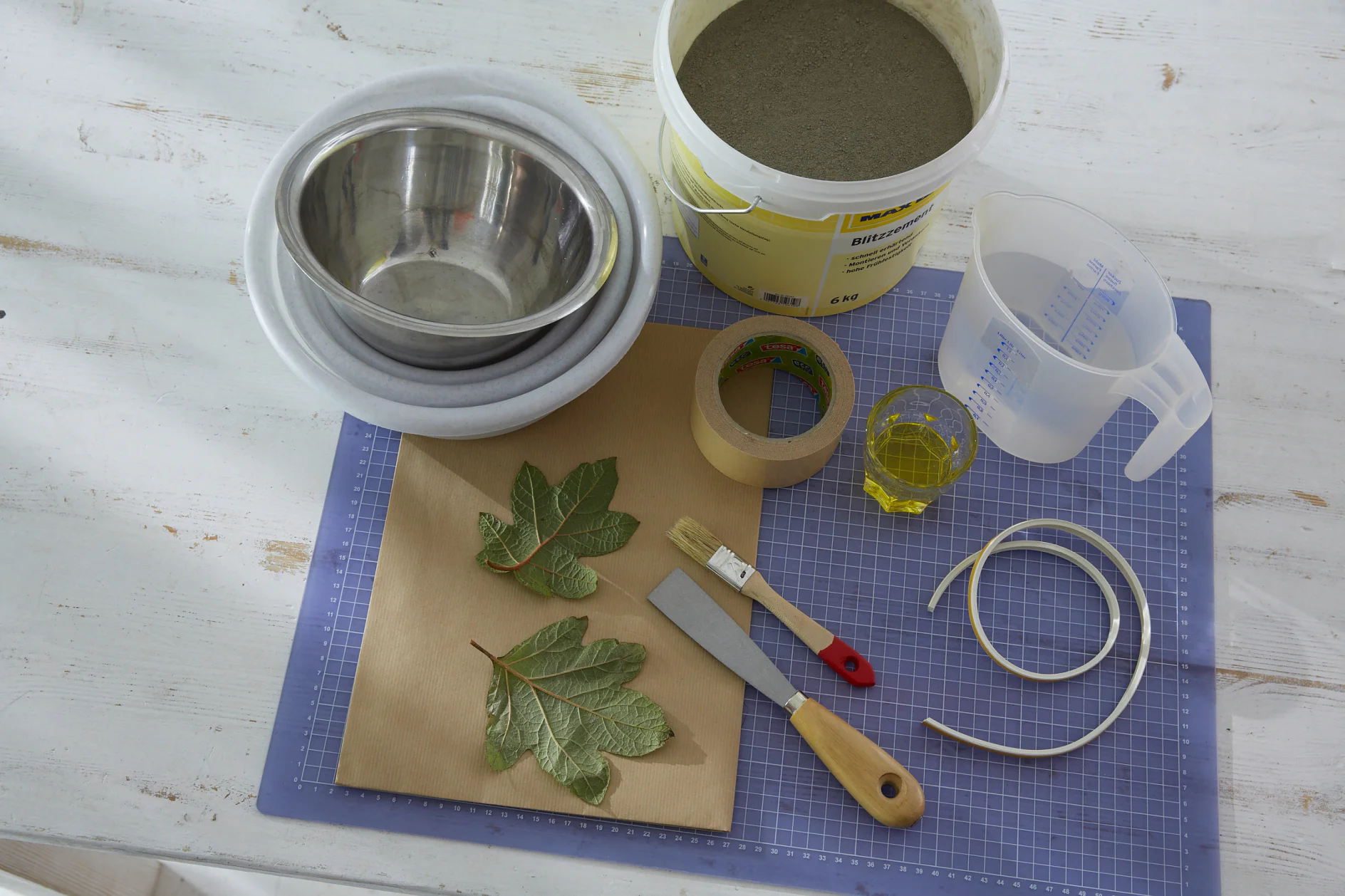 Collect all items and let's start!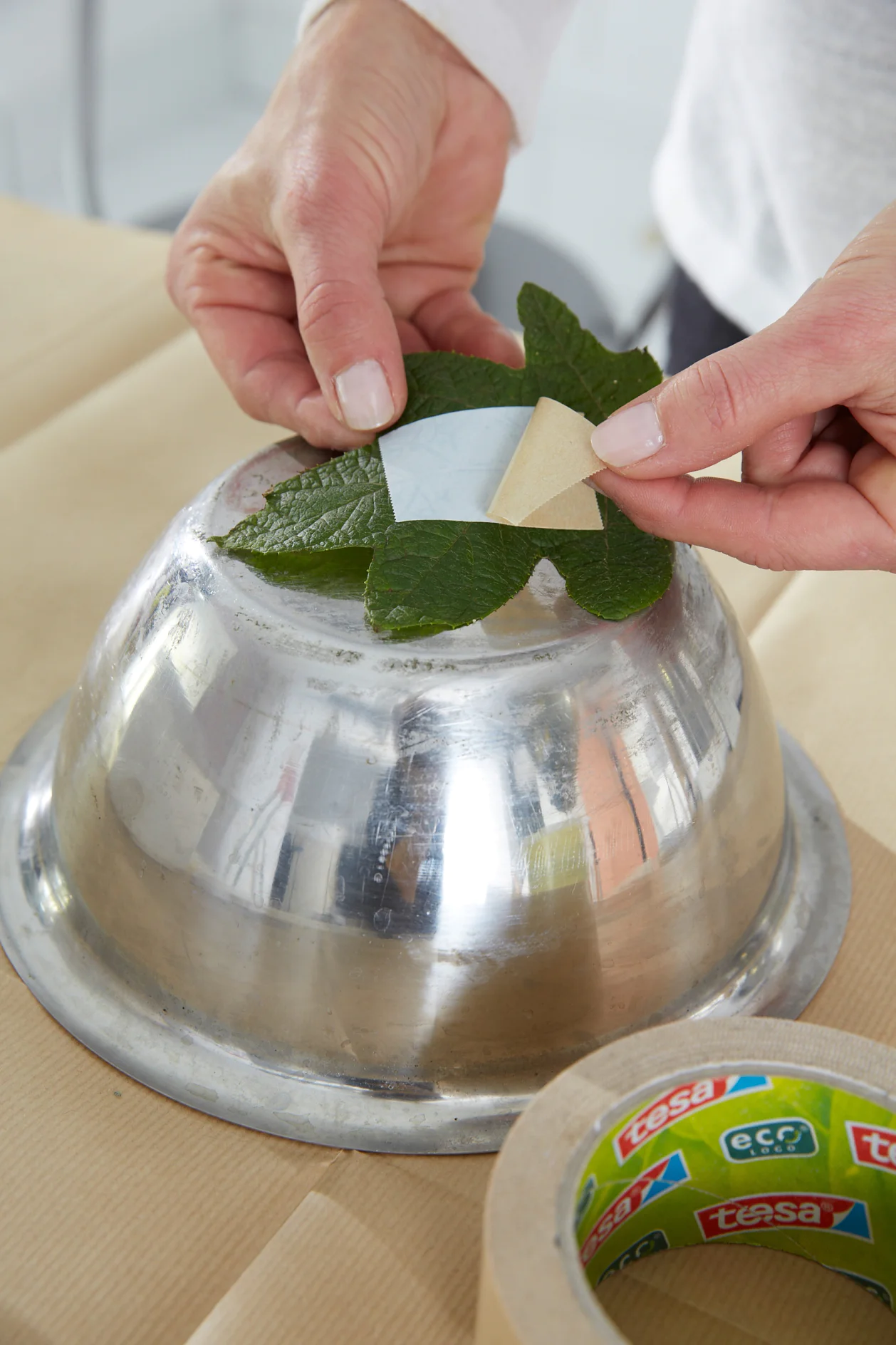 Fix a strip of tesa® double-sided adhesive tape ECO FIXATION on the upper side of the leaf and remove the protective film. Glue the leaf on the outside bottom of the smaller bowl, which gives the inner shape.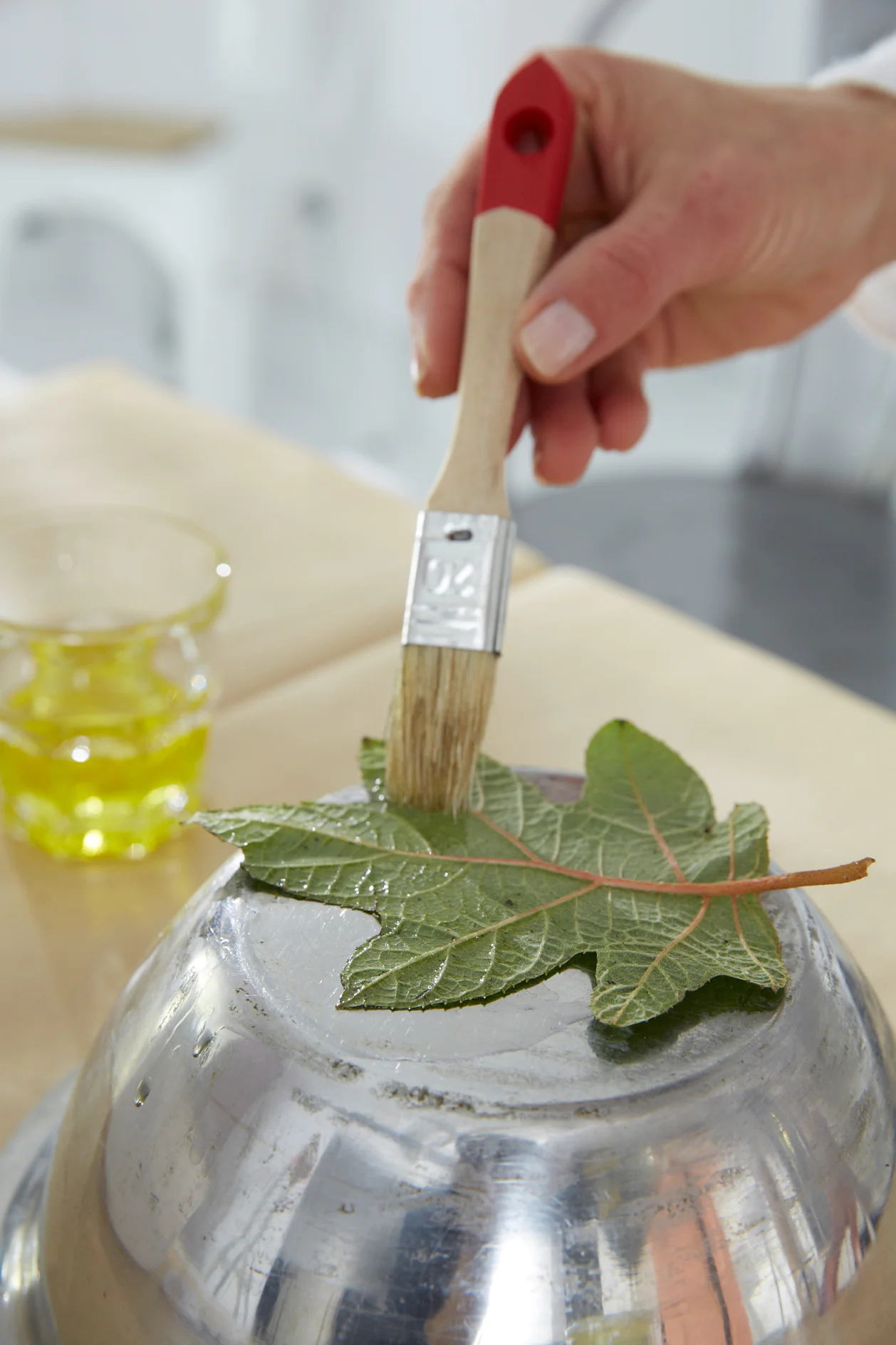 Oil both bowls with the cooking oil: the larger one inside, the smaller outside. This ensures that the bowls may later be easily removed from the mold.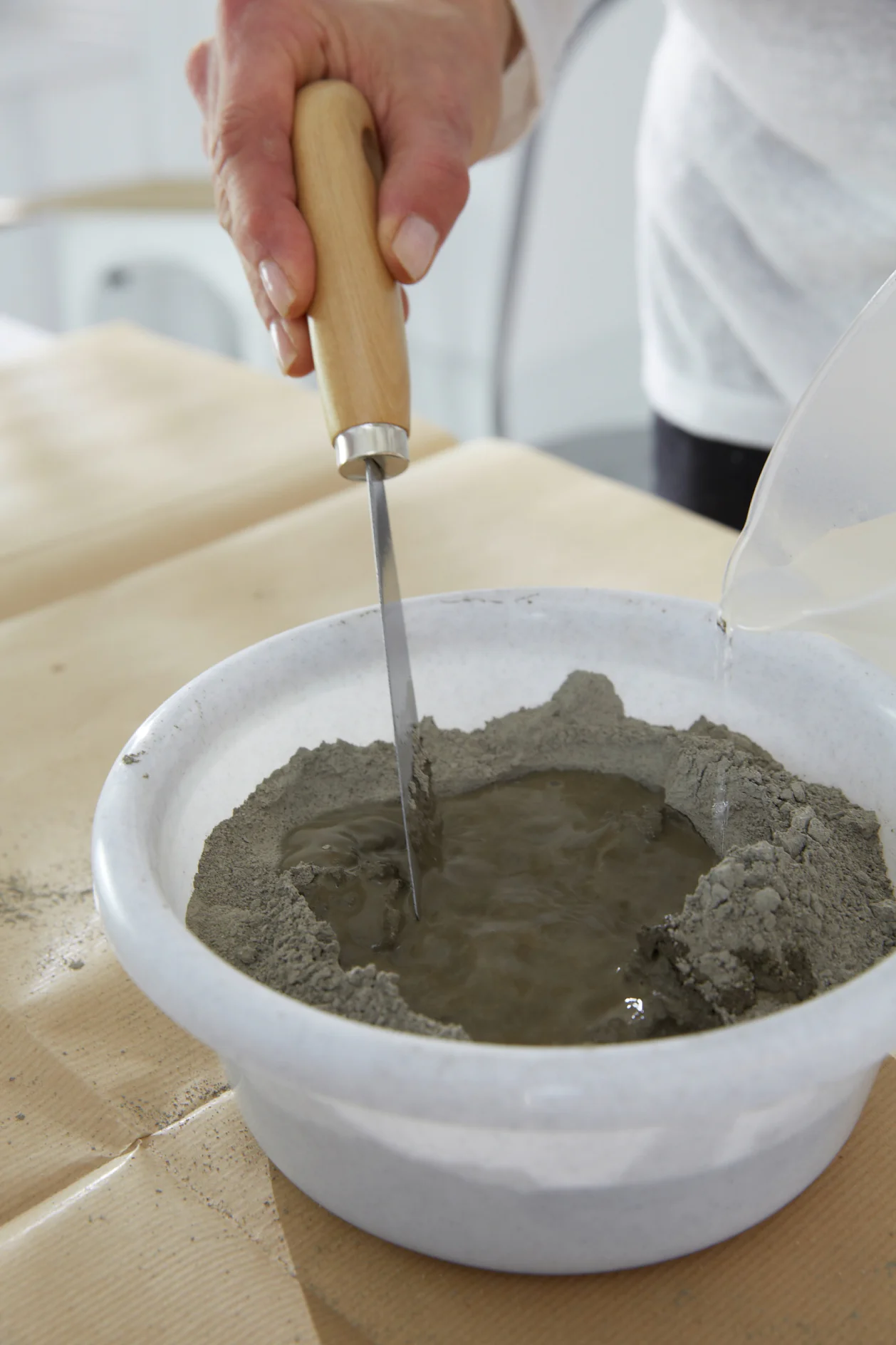 Mix the fast-setting concrete with water according to the instructions on the package. Important: The mixture must be worked up very quickly!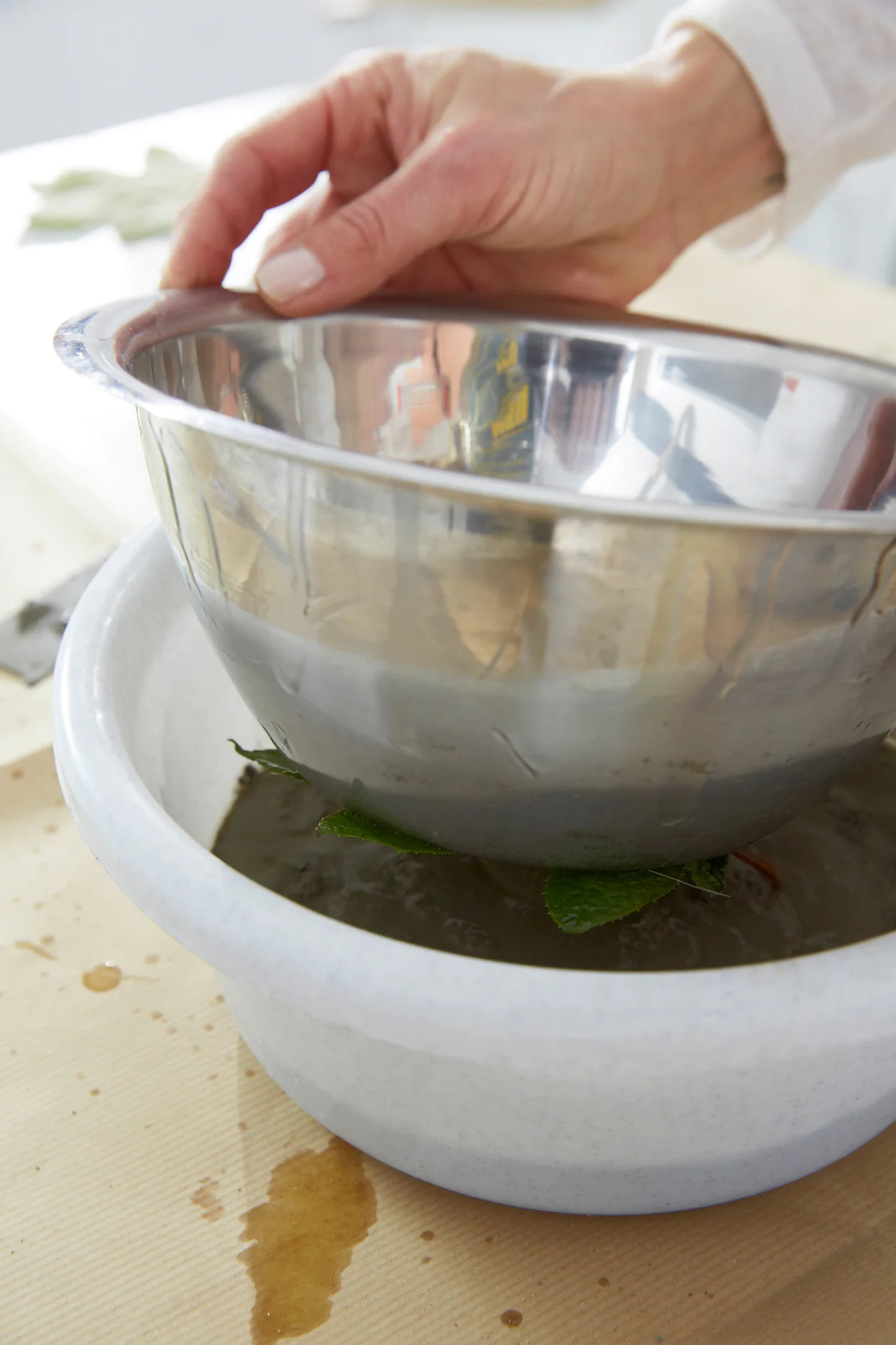 Pour the mixture into the larger bowl. It defines the outer form. Immediately place the smaller bowl with the leaf in the center of the large one.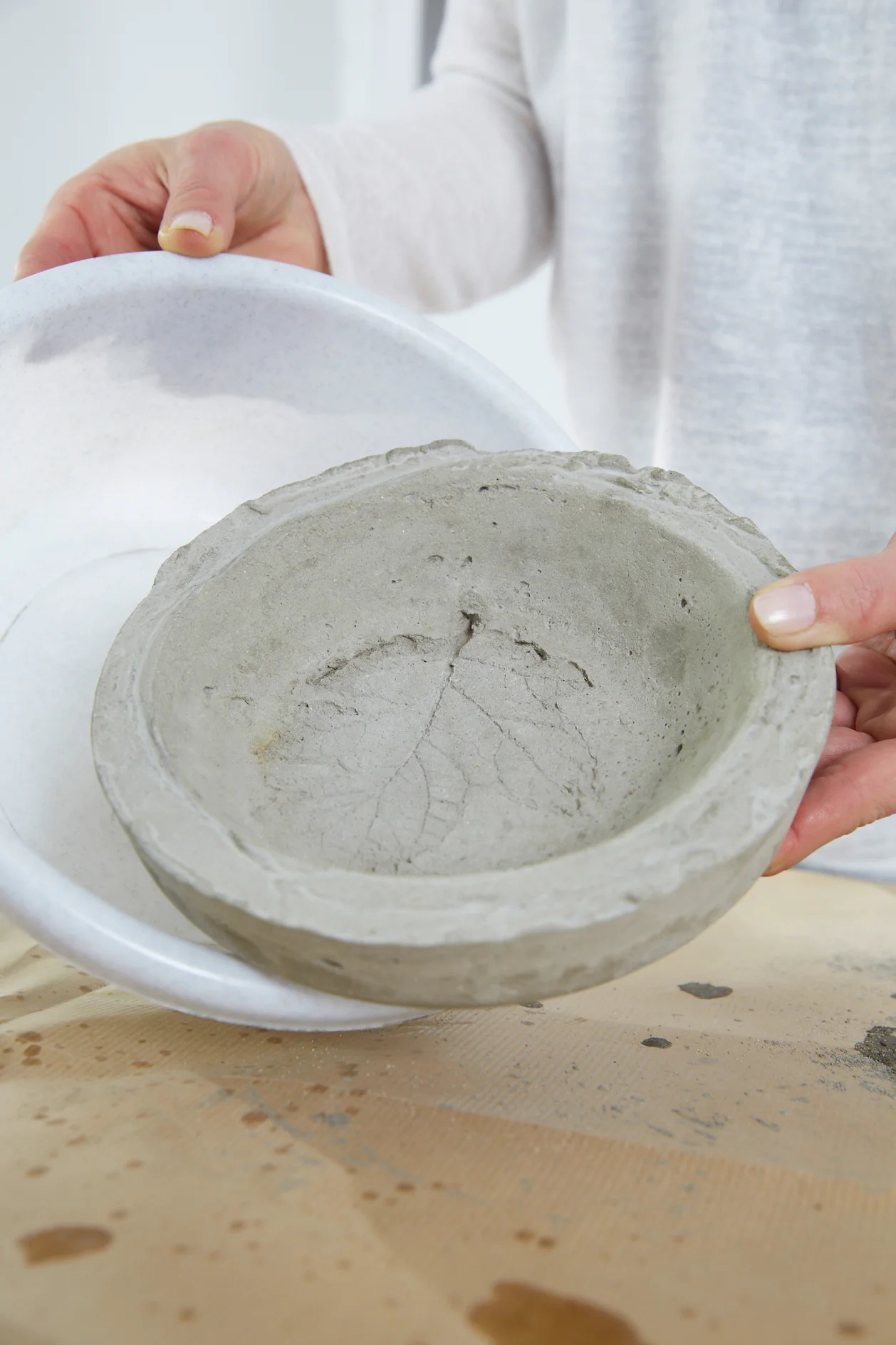 Press the small bowl into the mixture and hold it for a while, until it starts to dry. This takes approx. 2 minutes. Then allow to dry completely. Remove the finished bowl from the mold.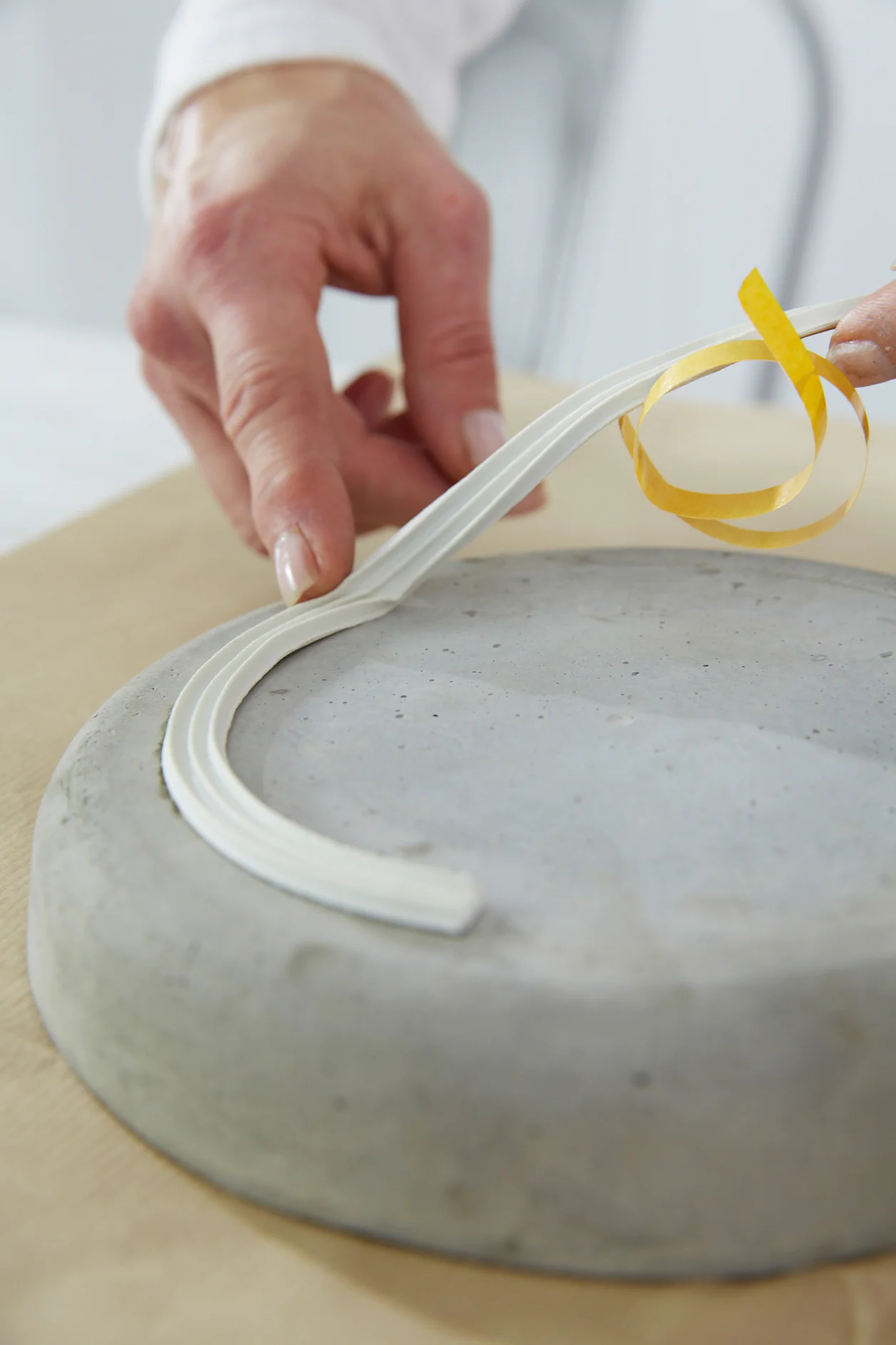 To avoid that the bowl leaves scratches on delicate table tops, on the bottom we fix a strip of tesamoll® E-Profile.