Christmas tree
A festive flourish that can be enjoyed from inside or outside your home. Children will love to help you create and decorate your window Christmas tree in preparation for the festive season. When the holiday is over, it comes down in minutes and leaves no marks.
Level of difficulty
Leisurely inspiration
Video tutorial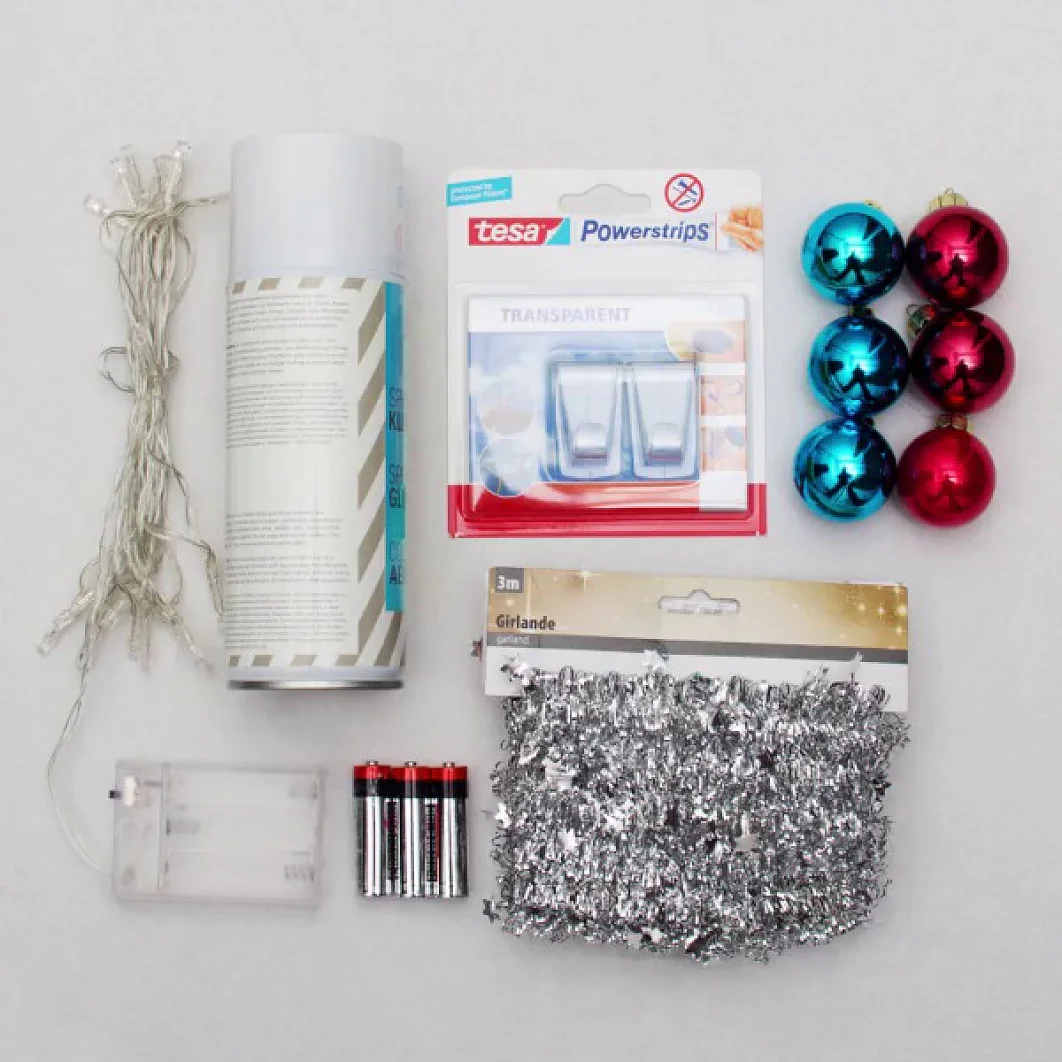 Requirements
a window
a can of artificial snow
tesa masking tape
christmas baubles
fairy lights
tinsel and a pack of tesa Powerstrips® Transparent DECO Hooks Large
Start off by cleaning your window really thoroughly
Use an alcohol based cleaner for the best results
Steps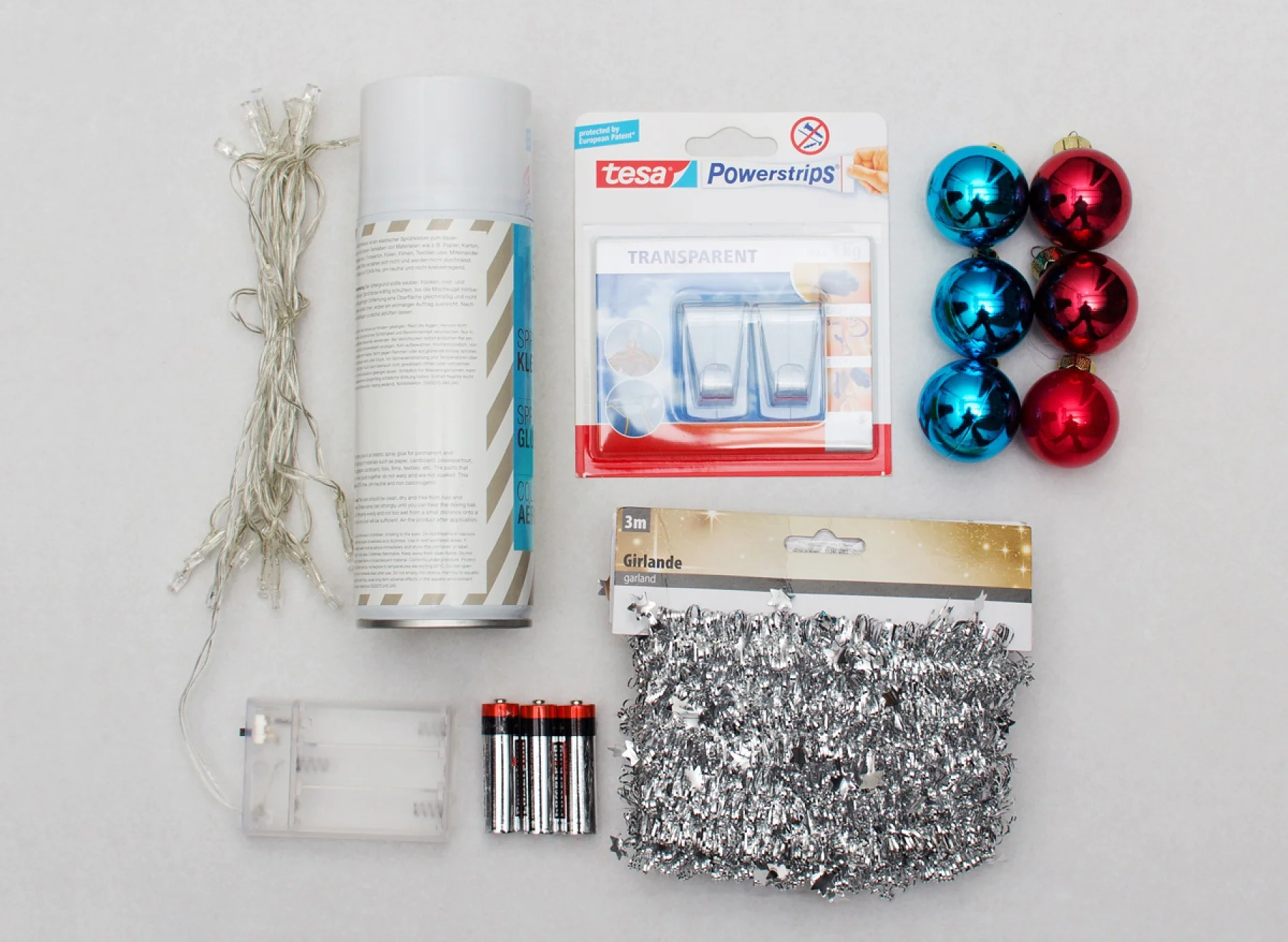 Collect all required items and let's start!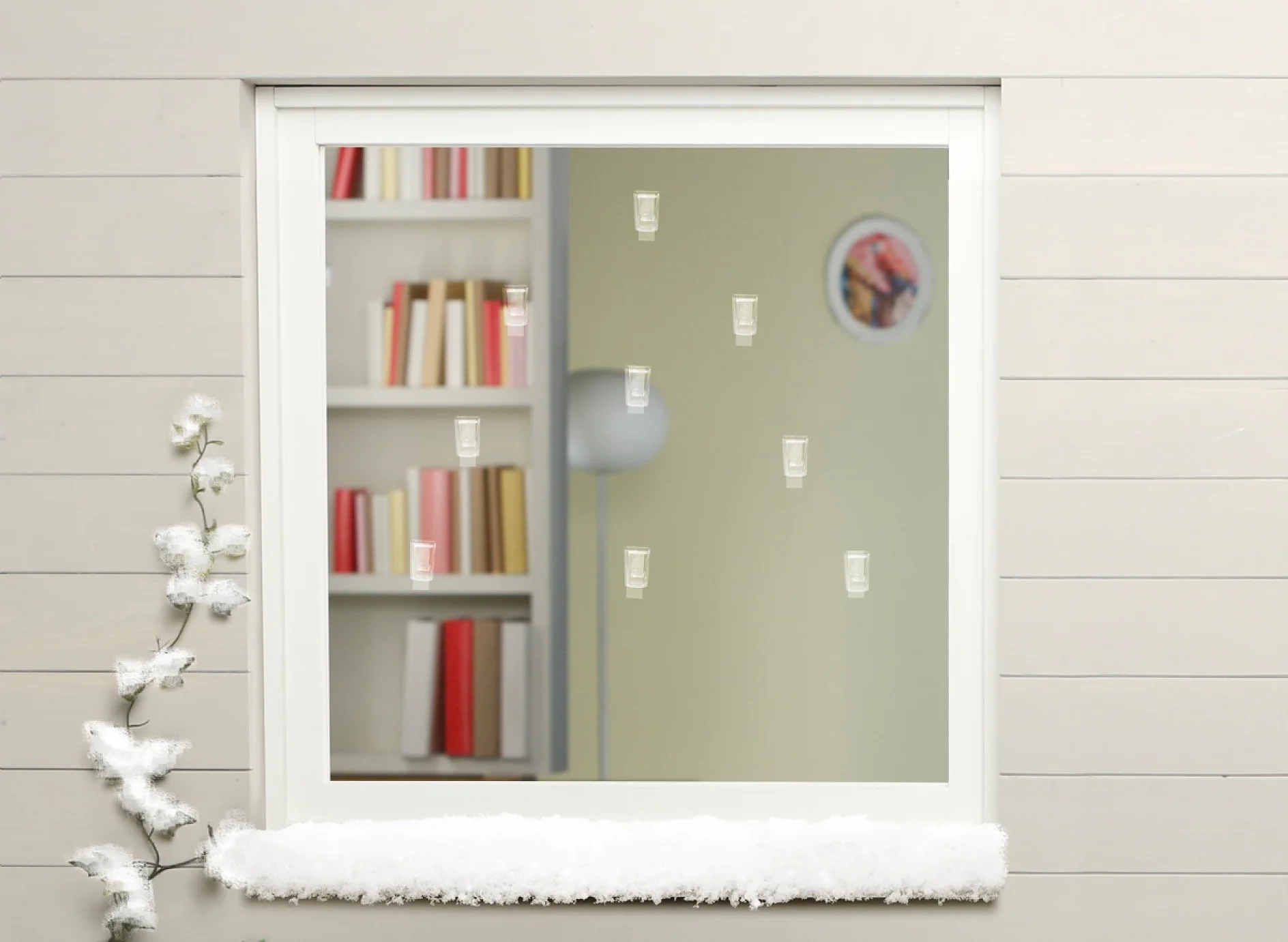 Now it's time to design your window tree. Use your tesa Masking Tape to create an outline of a tree. Remember to give it nice broad boughs so you'll have lots of space for your decorations to hang from! When you're happy with the shape, add some Powerstrips® Transparent DECO Hooks Large to the outer points of your tree. These will hold your baubles and tinsel in place.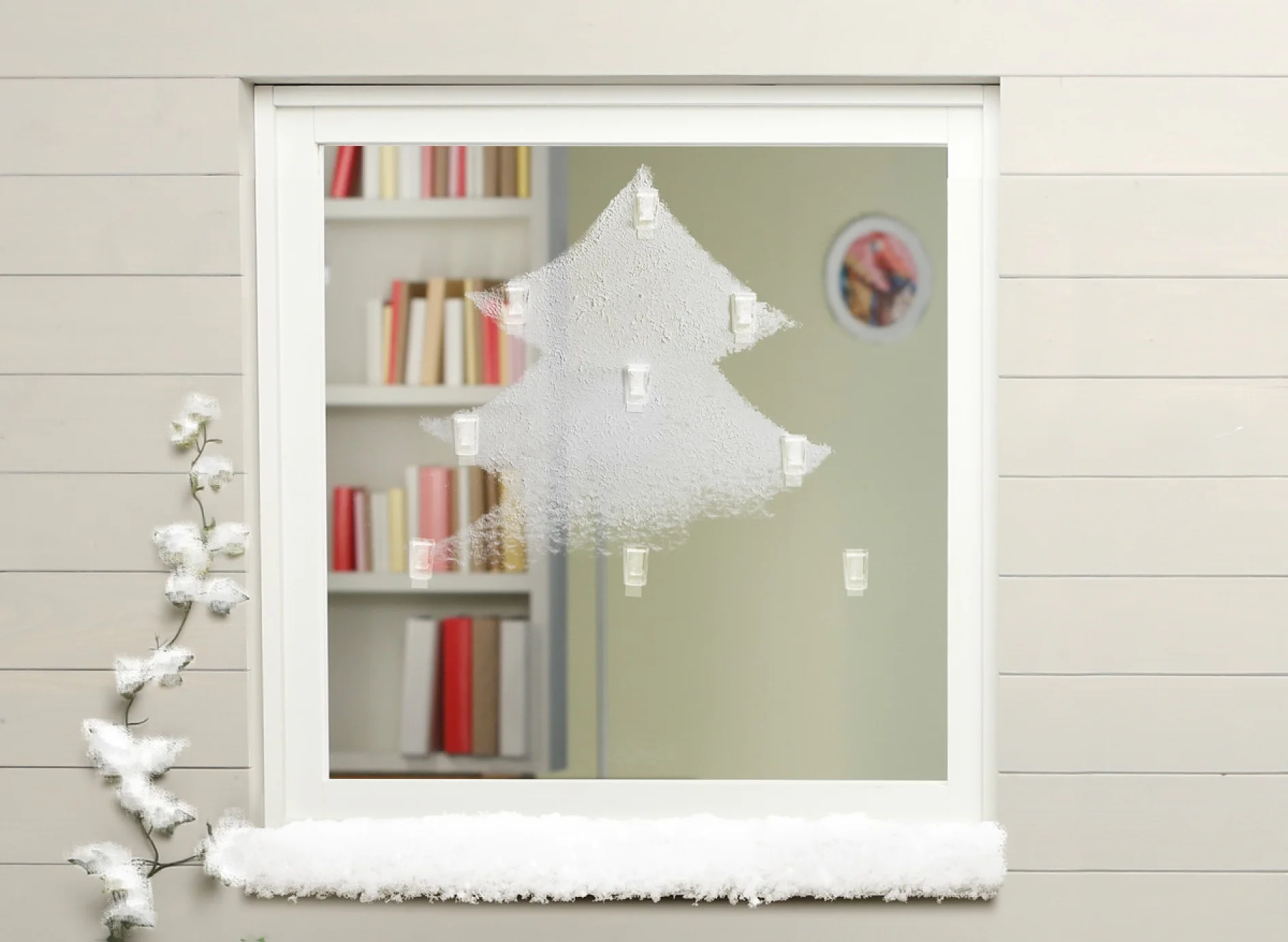 Okay, it's Christmas. So let's make it snow indoors. Using your artificial snow, spray within the masking tape shape to fill in your tree silhouette. It's a good idea to mask off the areas of the window that you don't want to cover. Newspaper works well for this job, which you can fix to the window with small pieces of tesa Masking Tape. Once you're happy that your snow looks even, carefully remove the newspaper and the masking tape.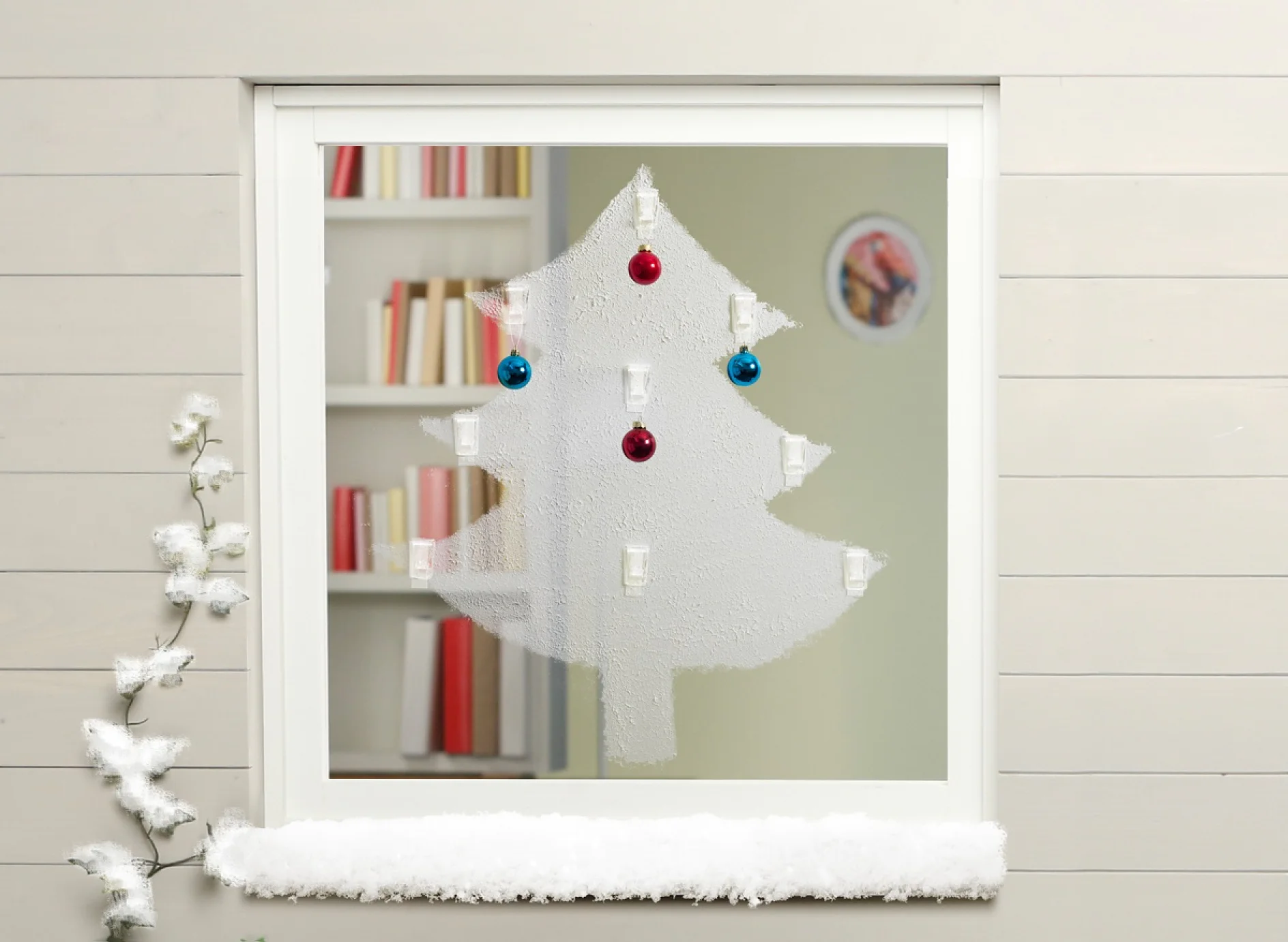 Get creative with your baubles and tinsel. There are no rules, so make your tree as minimal or as outrageous as you wish. You could choose colours that go with the decor of your room, or go for clashing brights. Choose naturalistic pine cones and rustic twine, or go wild and kitsch with a pink and purple glamour theme! The only limit here is your imagination.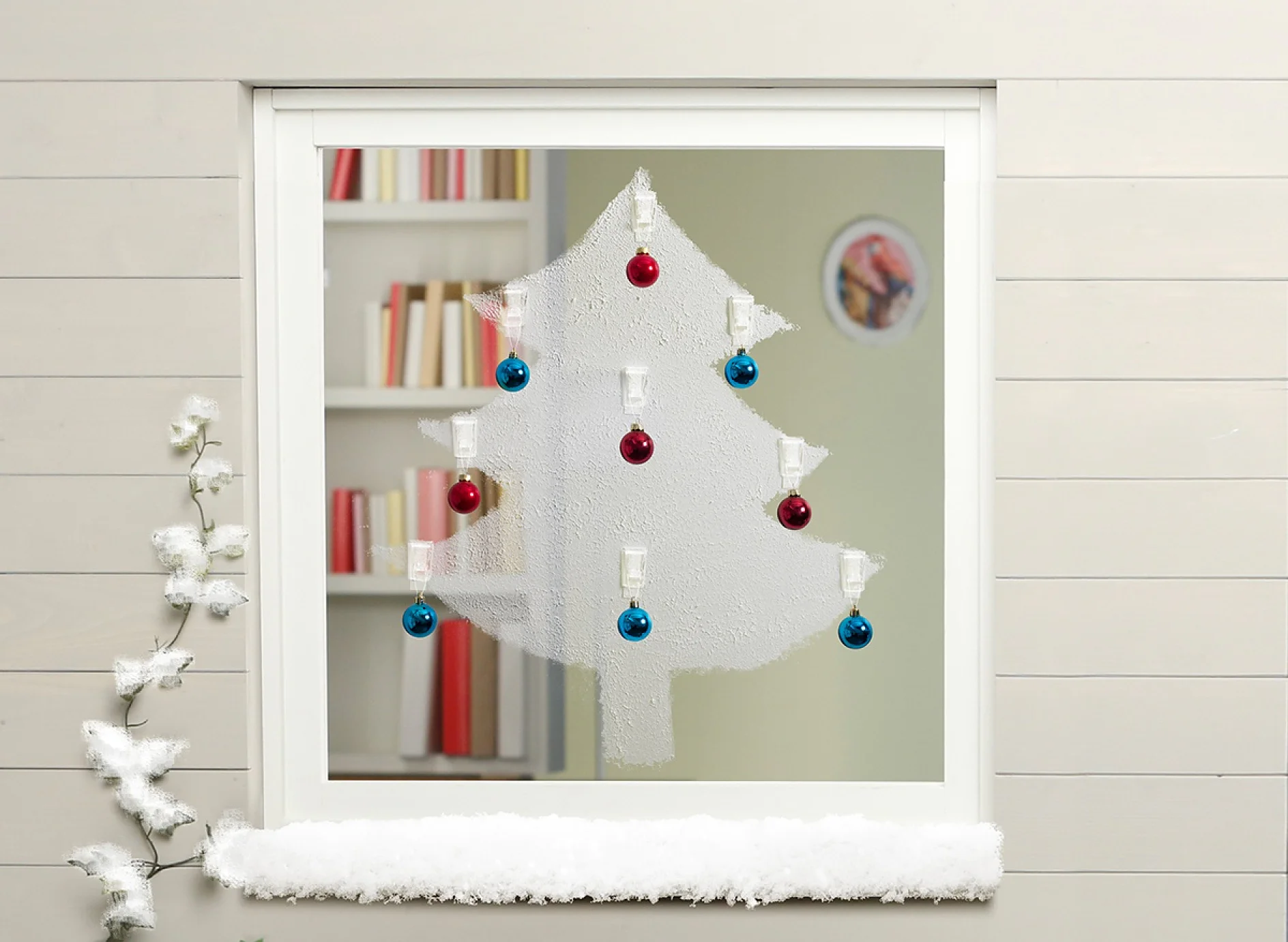 No Christmas tree is fully dressed without fairy lights. Use the Powerstrips® Transparent DECO Hooks Large to hang your lights prettily on your tree. If your power sockets are a long way from the window, battery powered fairy lights are perfect for the job. And you're done. Now all that's left to do is to sit back, relax and enjoy it. Merry Christmas to you and yours!