Christmas Baubles
With a bit of attention, color and glitter decoration, simple X-mas baubles turn into small pieces of jewelry that give each Christmas bouquet or Christmas tree an individual, festive touch.
Level of difficulty
Leisurely inspiration
We need:
Glass balls ø 8 cm
chalk color for glass in gray, green and white
brush
tesa® Glitter Glue in Gold
tesa® Masking Tape Perfect 50m x 19mm

Time: approx. 10 minutes per ball + approx. 8 hours drying time
This is how we do it: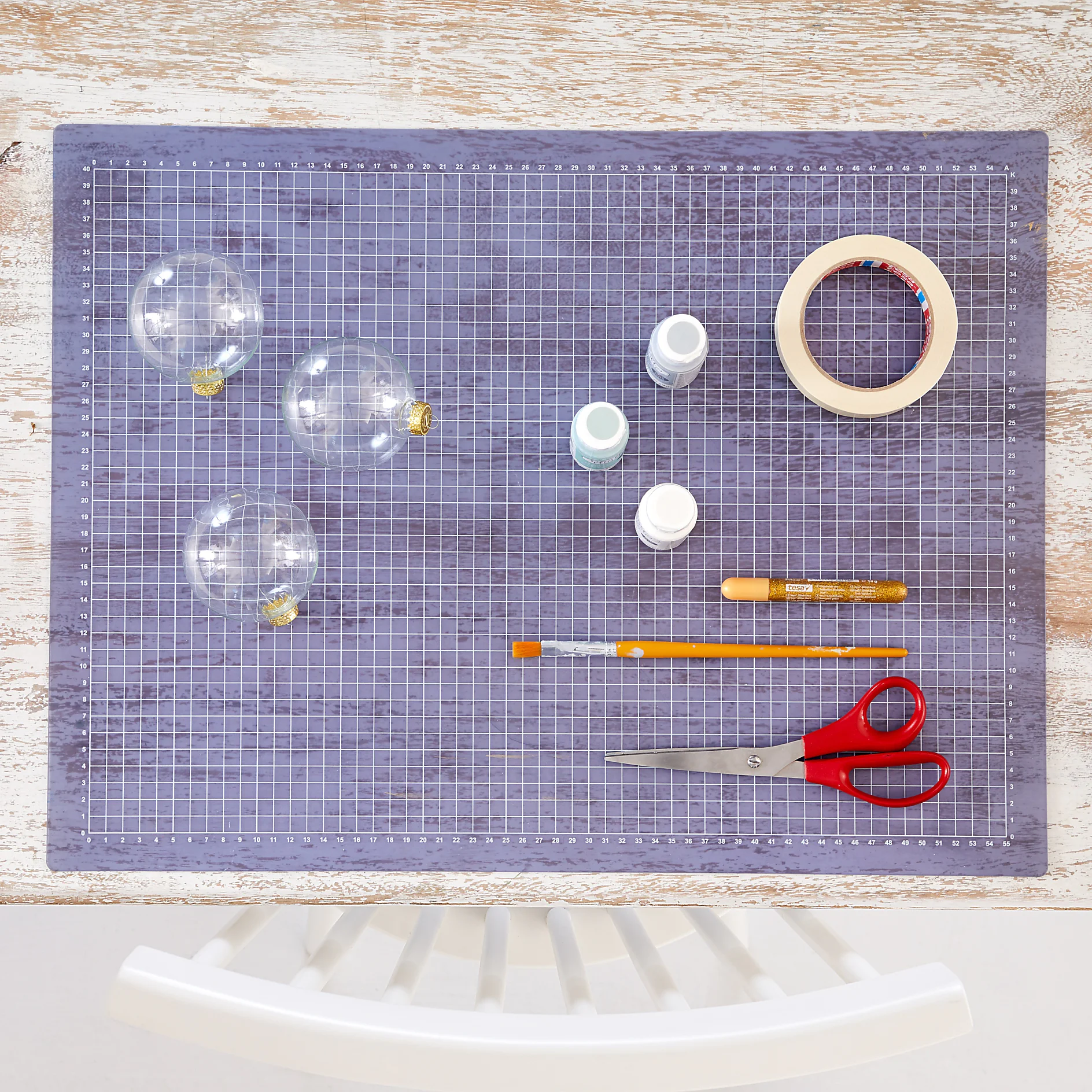 Collect all items and let's start!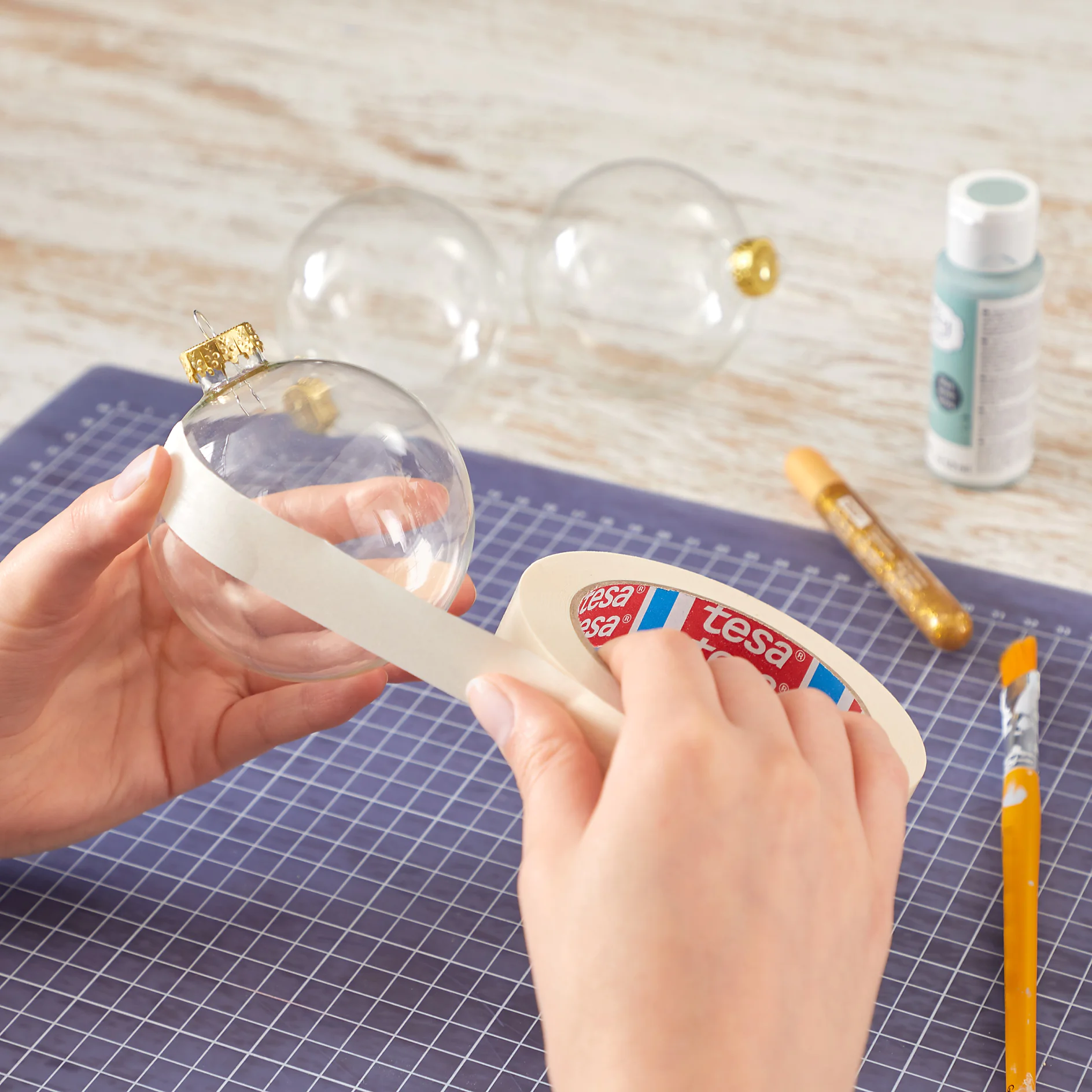 Thoroughly clean the balls and cover the first surface with masking tape. Simply stretch the masking tape tautly and firmly from the lower edge onto the ball. Press firmly.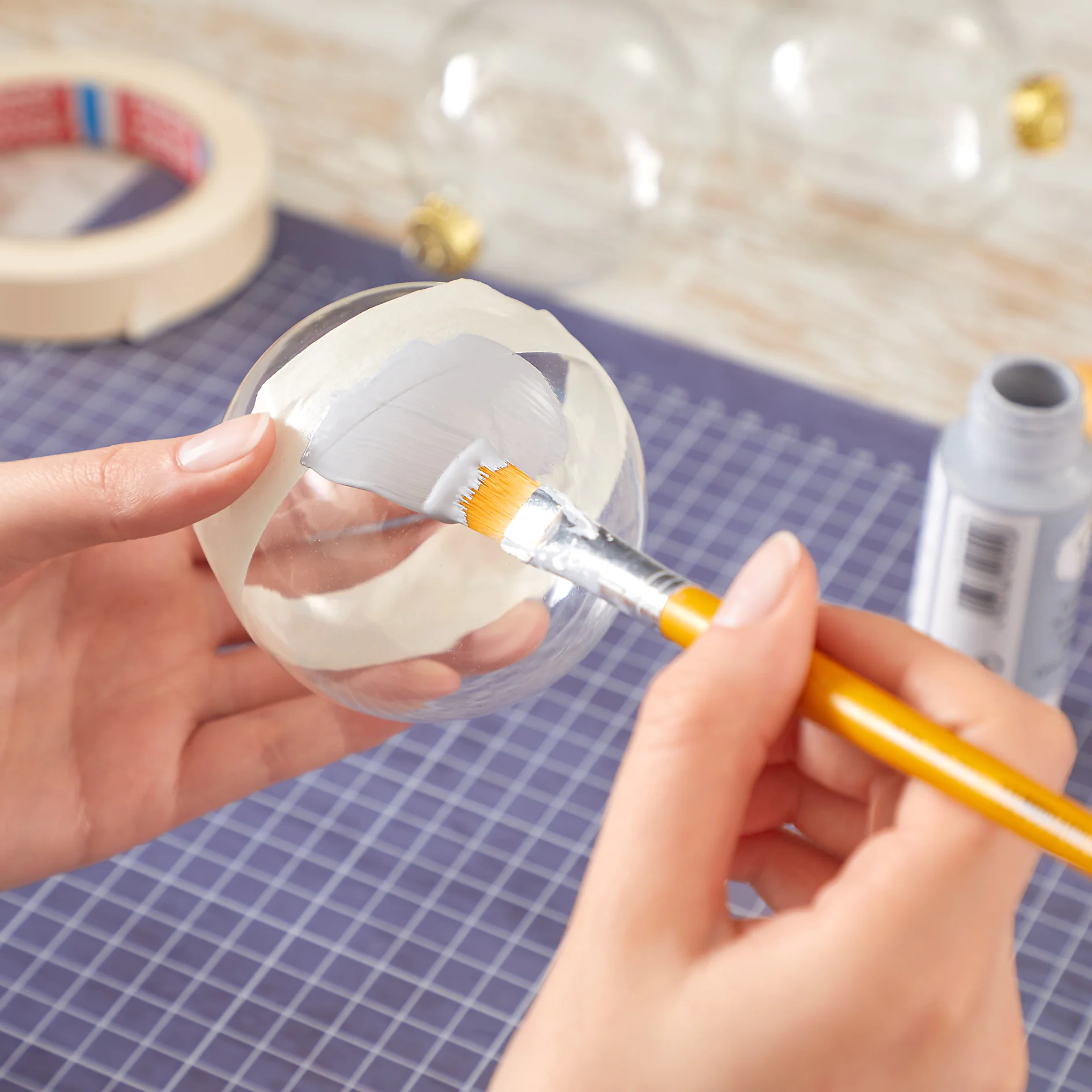 Color one surface with a darker shade of chalk paint. Work in multiple layers until the paint covers the glass perfectly.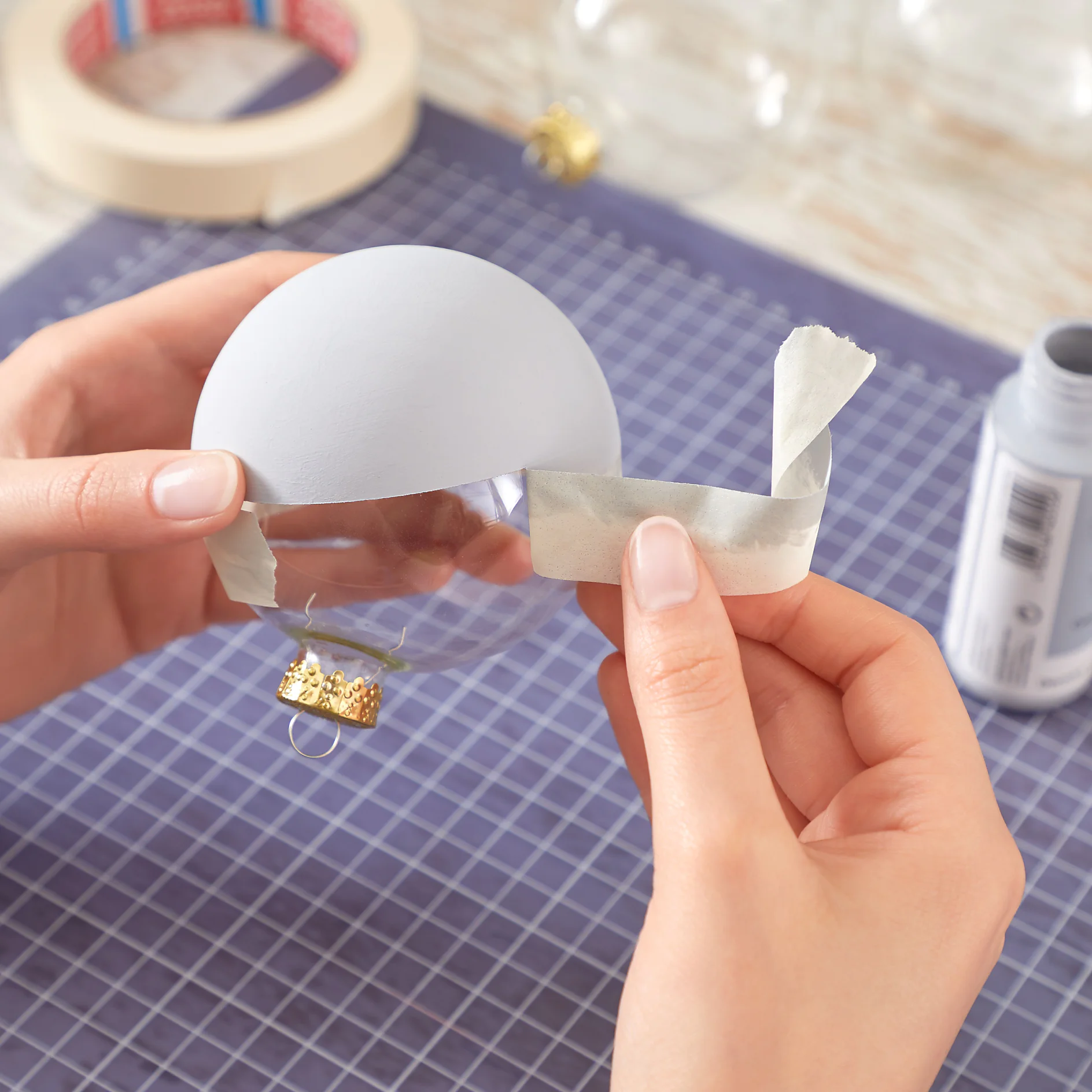 After drying, remove the masking tape.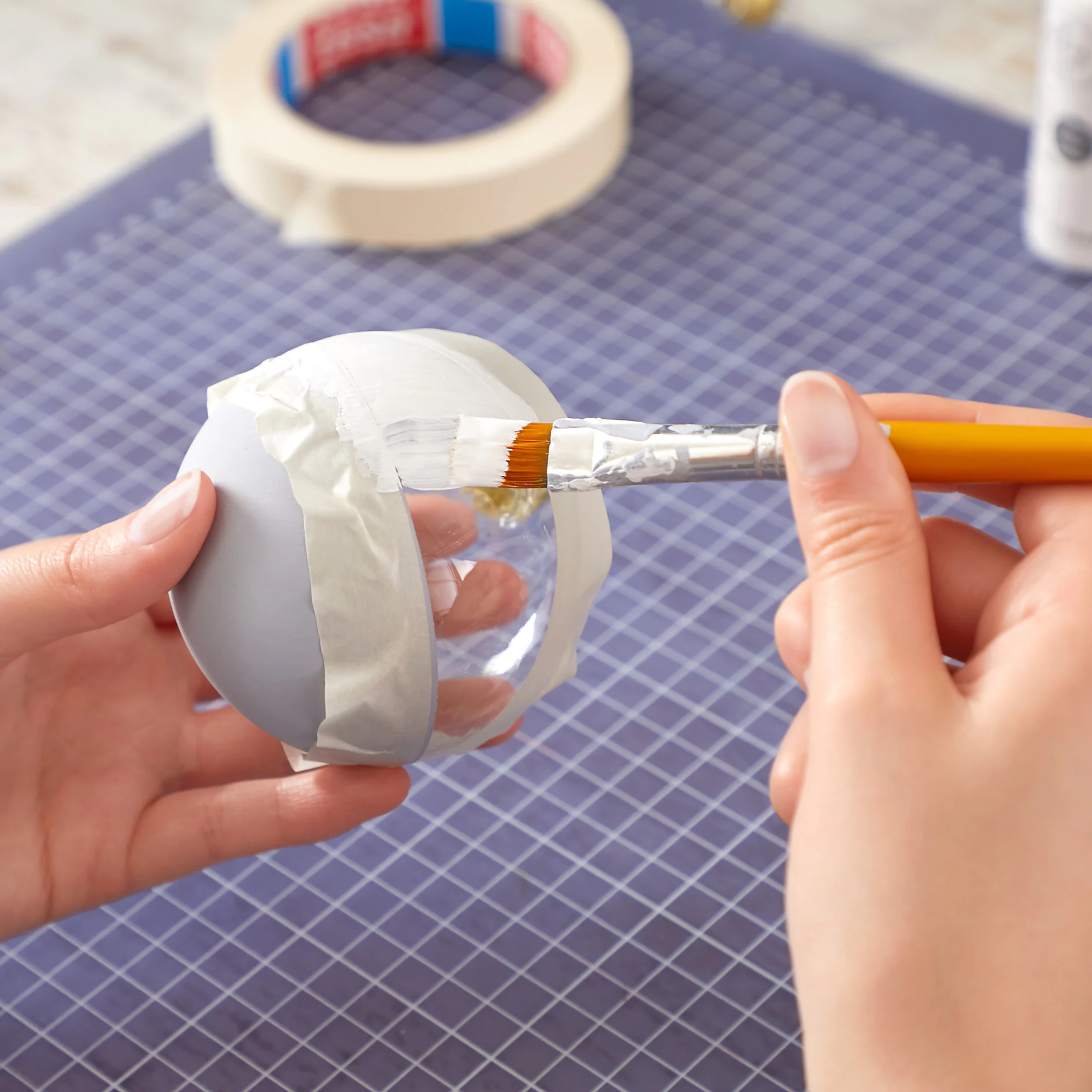 Mask the second surface and paint.
After drying, remove the masking tape.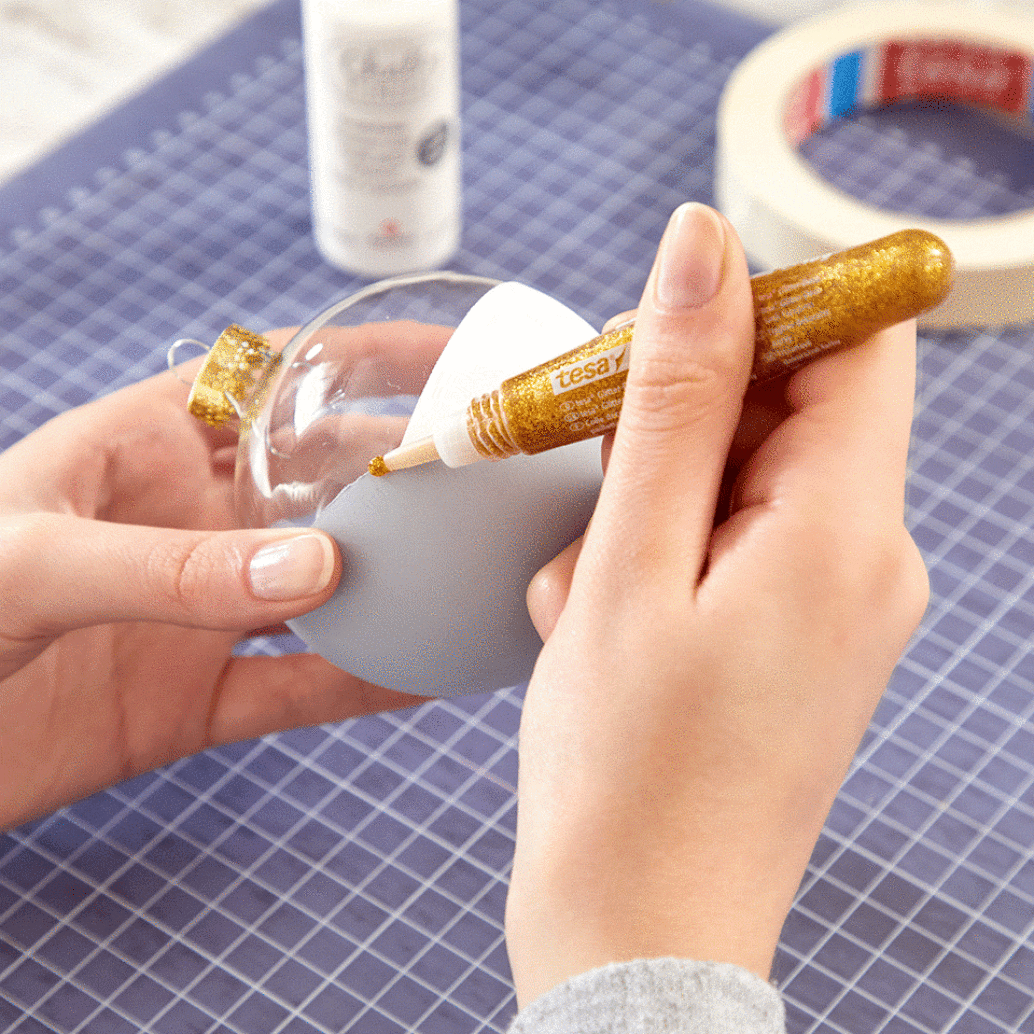 Now trace all lines with tesa® Glitter Deco and allow the balls to dry several hours.