Christmas Advent Calendar with Cans
This Christmas advent calendar made of cans is ready in a jiffy and perfect for all those who want to surprise their loved ones with a variety of Christmas presents.
Level of difficulty
Original & quick
We need:
24 tinplate cans with lids (different sizes) gray/white patterned papers gray paper scissors pencil ruler curve cutter or puncher in different sizes white paint pen for paper tesa Easy Cut® Desk dispenser Compact tesafilm® crystal clear tesa Glue Stick ecoLogo®
How we do it: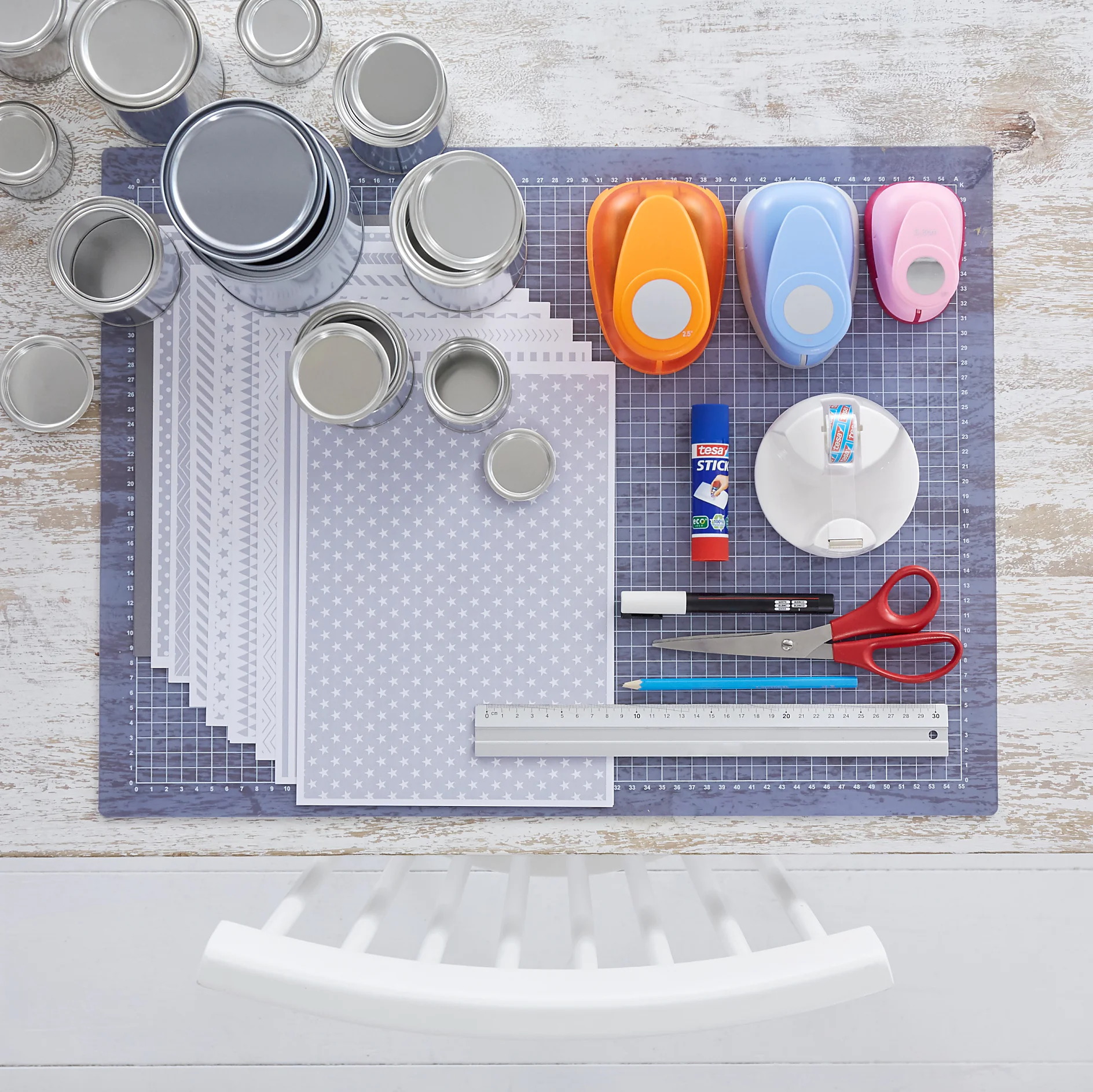 Collect all items and let's start!
Cut banderoles from the patterned papers matching the size of the cans: Height x circumference of the cans + 1 cm. Place the banderoles around the cans and glue them together with tesafilm®.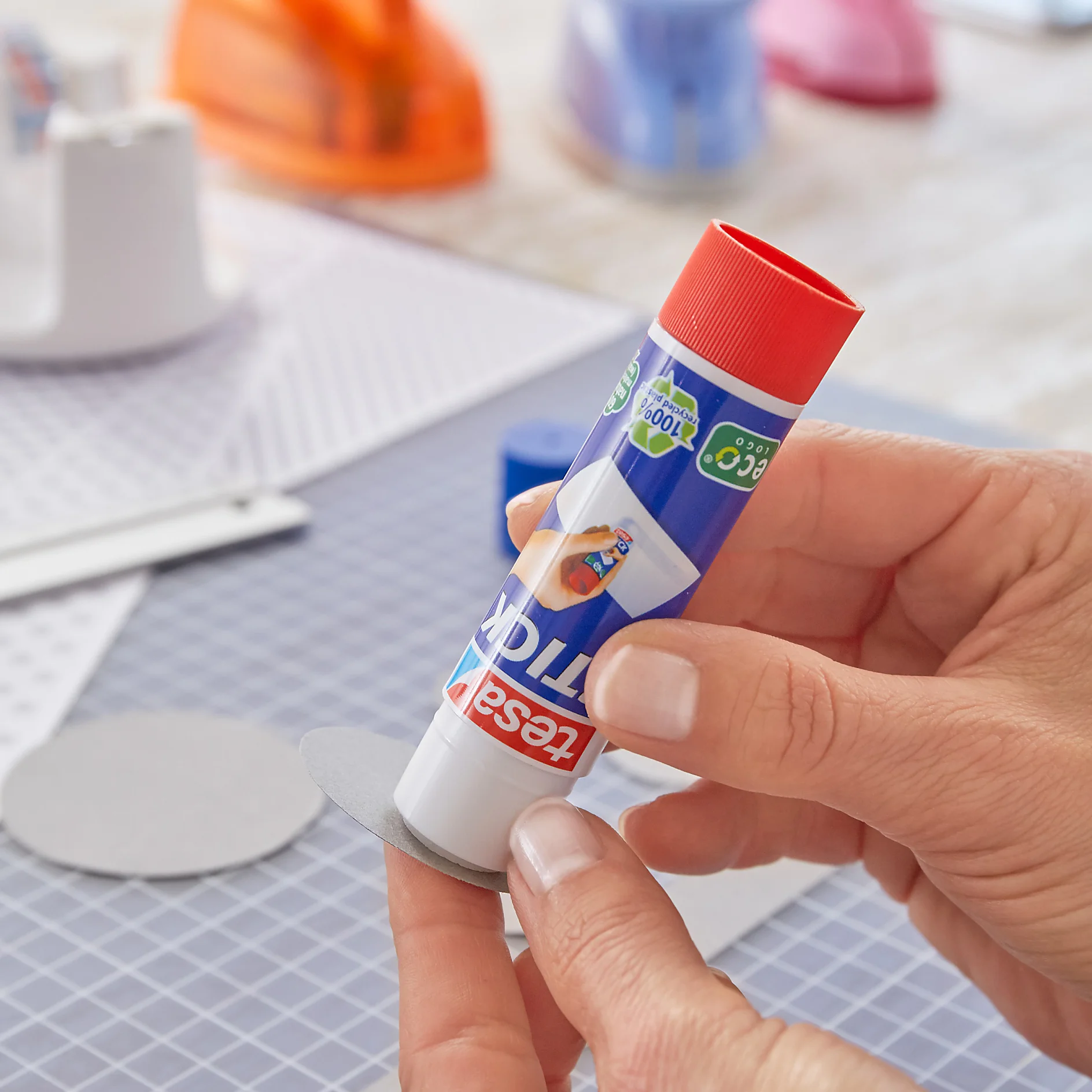 Cut strips from the gray paper: Circumference of the can + 1 cm x 1.5 to 3 cm width - depending on the height of the can. Cut or punch circles in different sizes. Again, the size of the circles depends on the size of the can and the width of the paper strips. The proportions should be consistent. Use the glue stick to fix the circles to the center of the strips.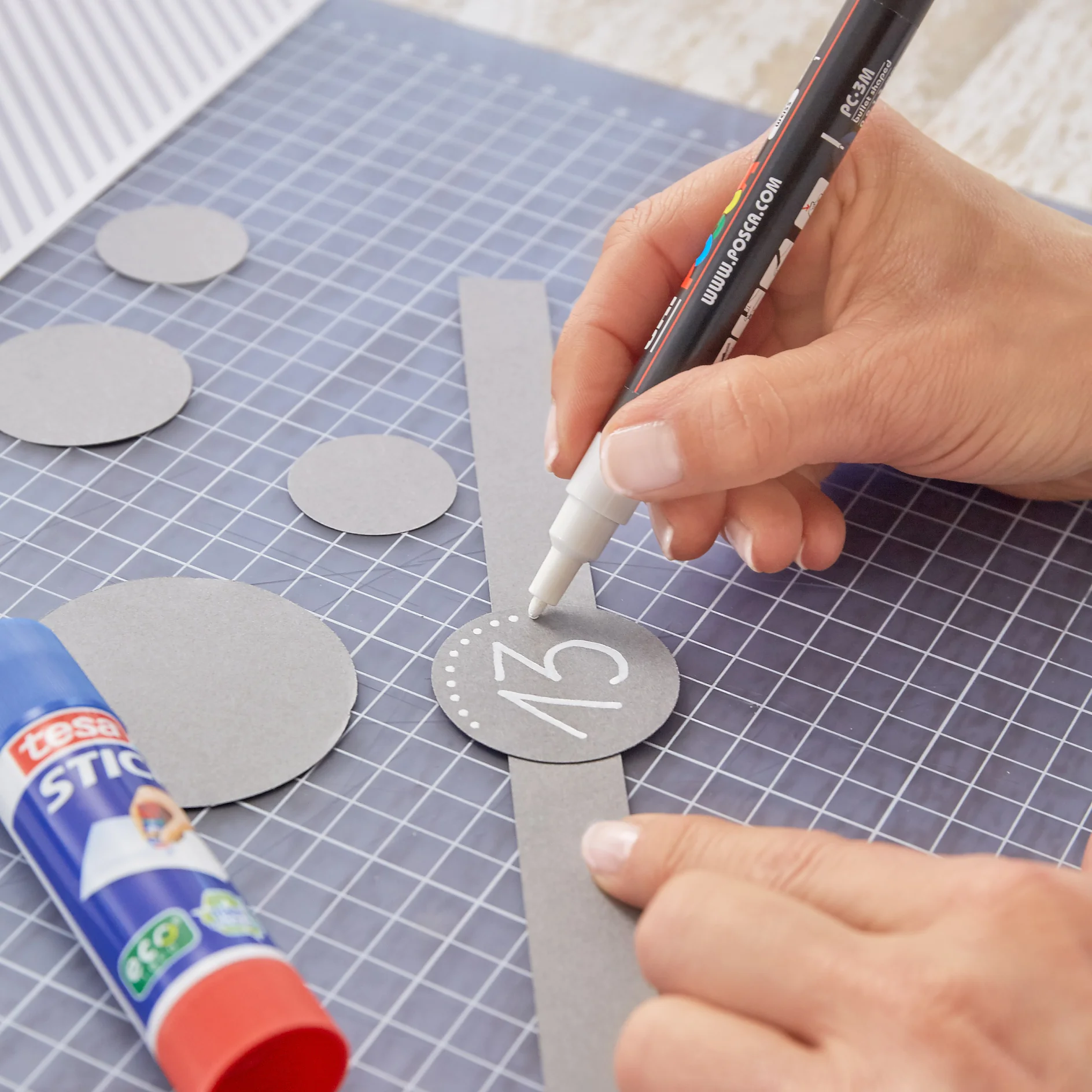 Use the paint pencil to write the numbers and draw small dots around.
Wrap the paper strips around the cans and fix them on the backside with tesafilm®.
Fill the cans and cover them with the lids. And enjoy your decoration for Christmas.