Branch decoration
Stylish interior design! This branch decoration for your living room is a real eye-catcher. The wall hooks tesa Powerstrips® Transparent DECO Hooks Large make home decor easy!
Level of difficulty
Leisurely inspiration
We need:
Branch (for decoration purposes)
gold spray
scissors
cutter
pencil
ruler
template
thick paper for the stencil
thin cardboard size A4 in different shades
yarn
tesa Powerstrips® Transparent DECO Hooks Large
tesa® Easy Stick
How we do it: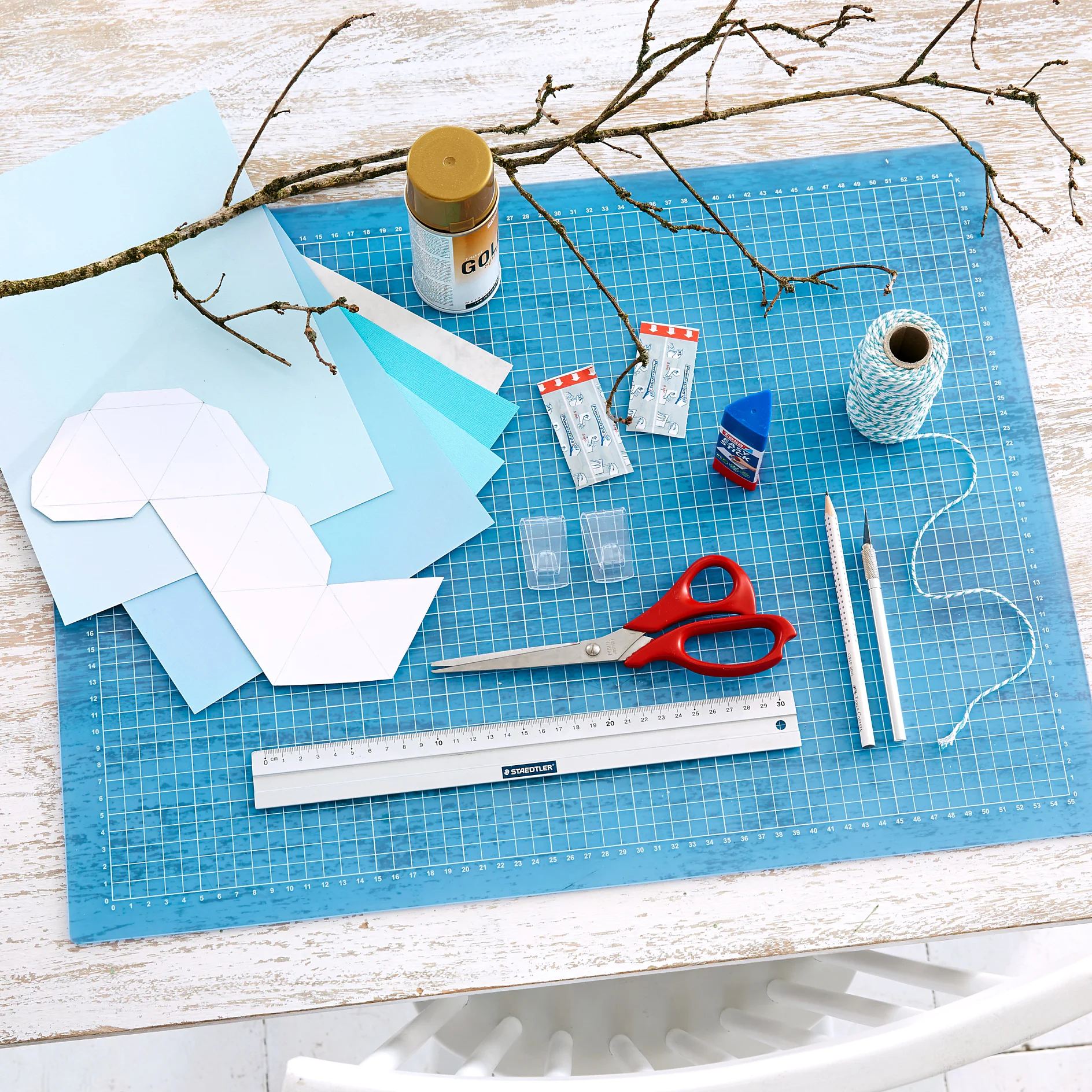 Collect all required items and let's start!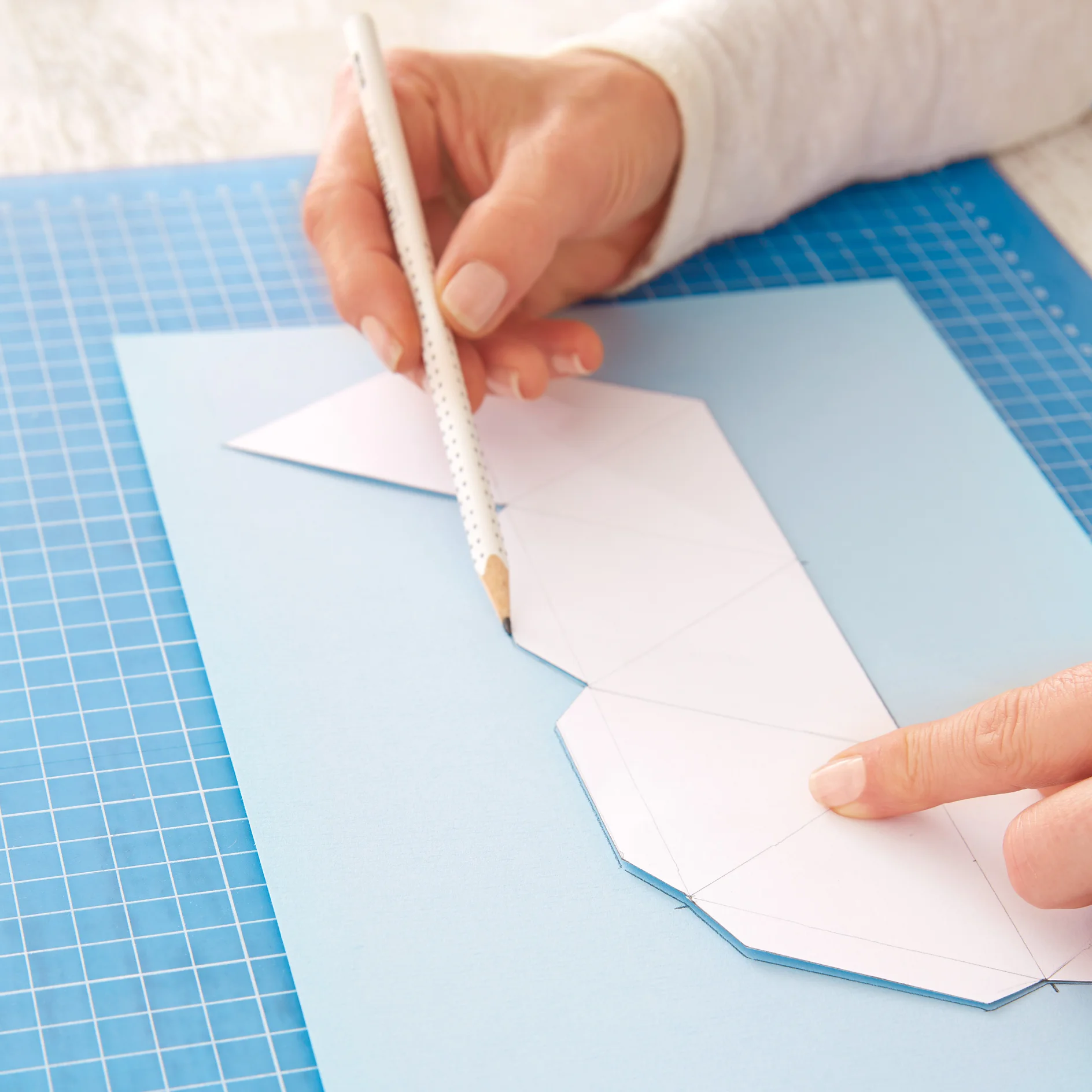 Cover the branch with gold spray. Create a stencil using the template and transfer it to the cardboard. Mark all folding lines with a pencil. Then, carefully carve the lines with the cutter on the surface. This way, the lines will fold easier and cleaner. Cut out the stencil.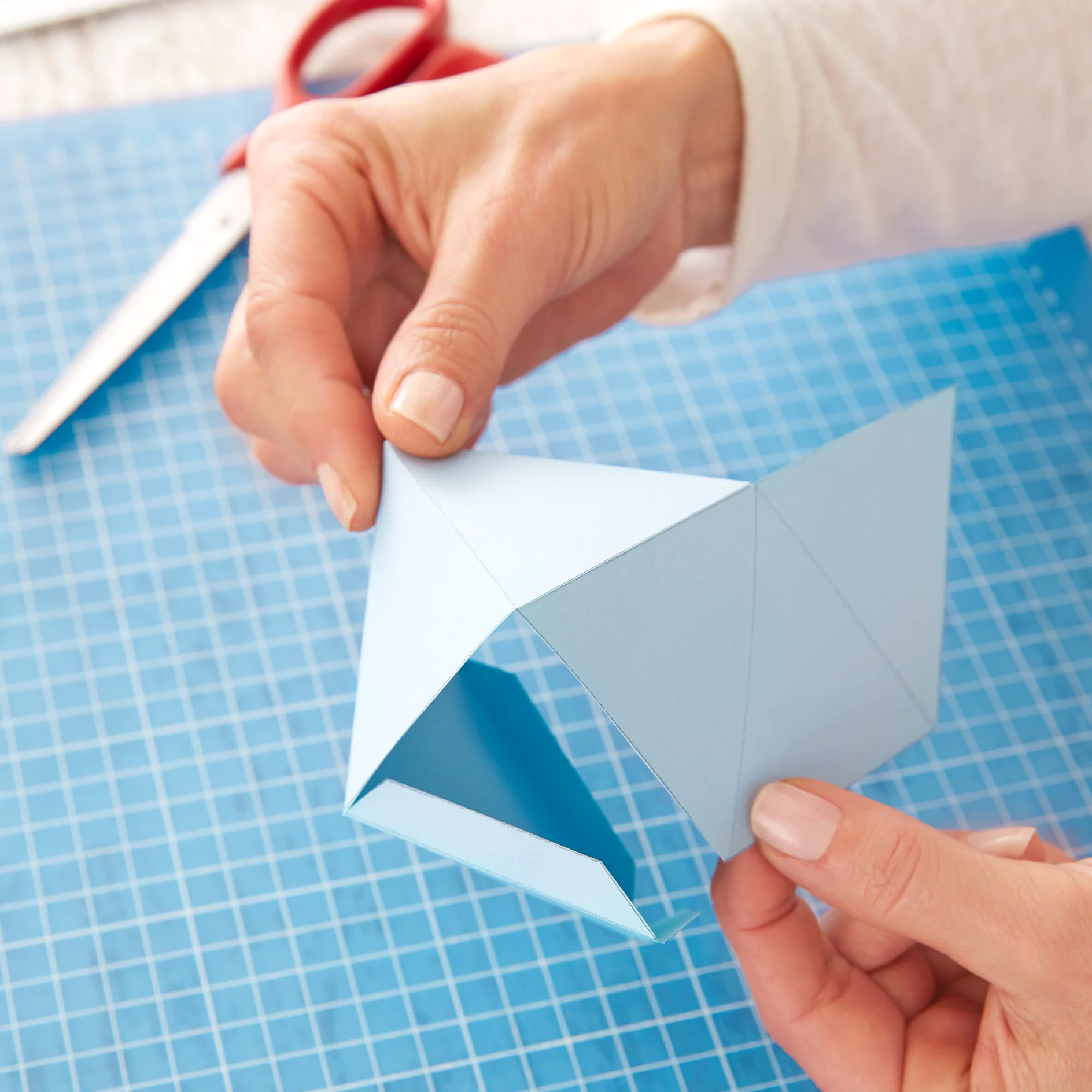 Fold all lines in one direction.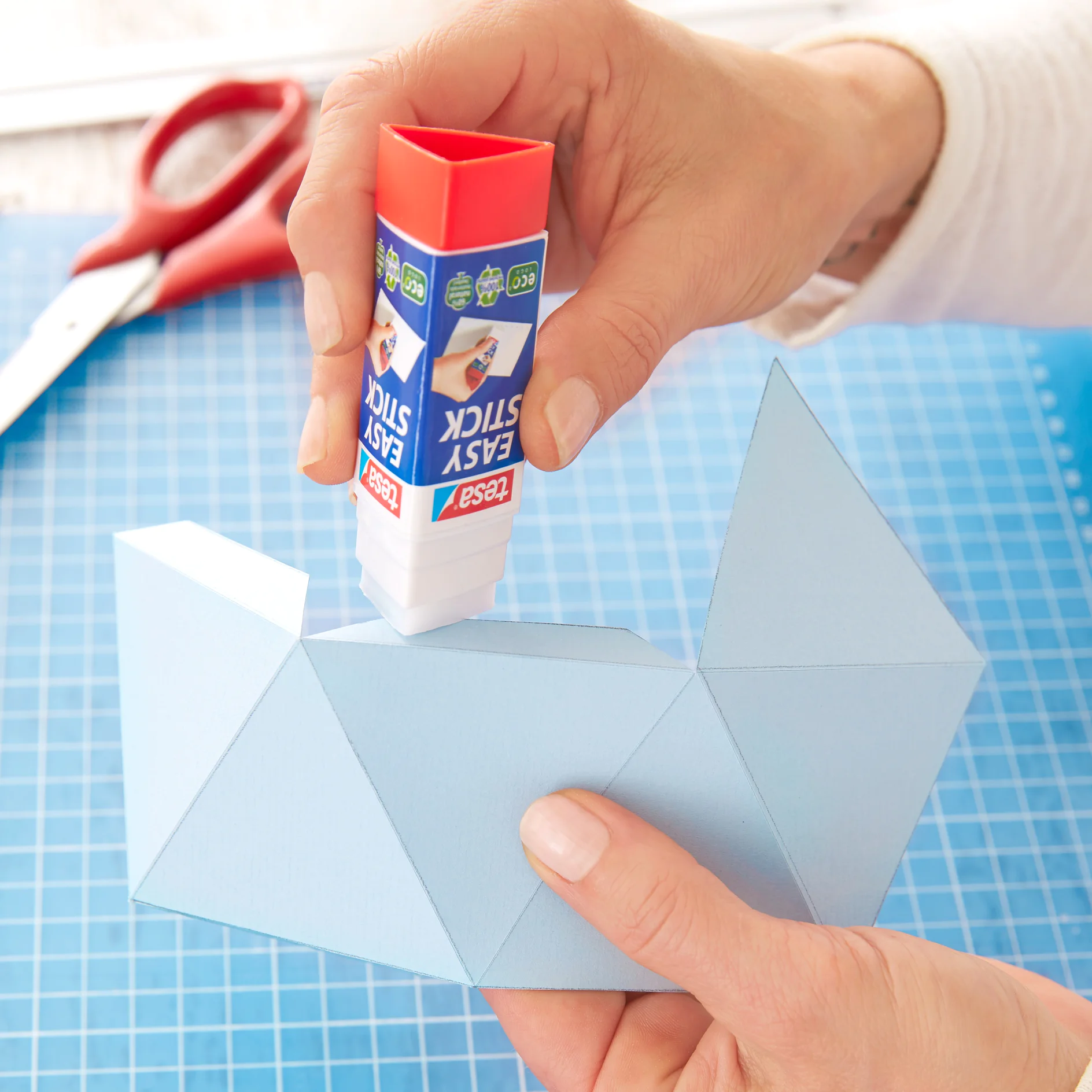 Apply glue to the glue flaps on one side.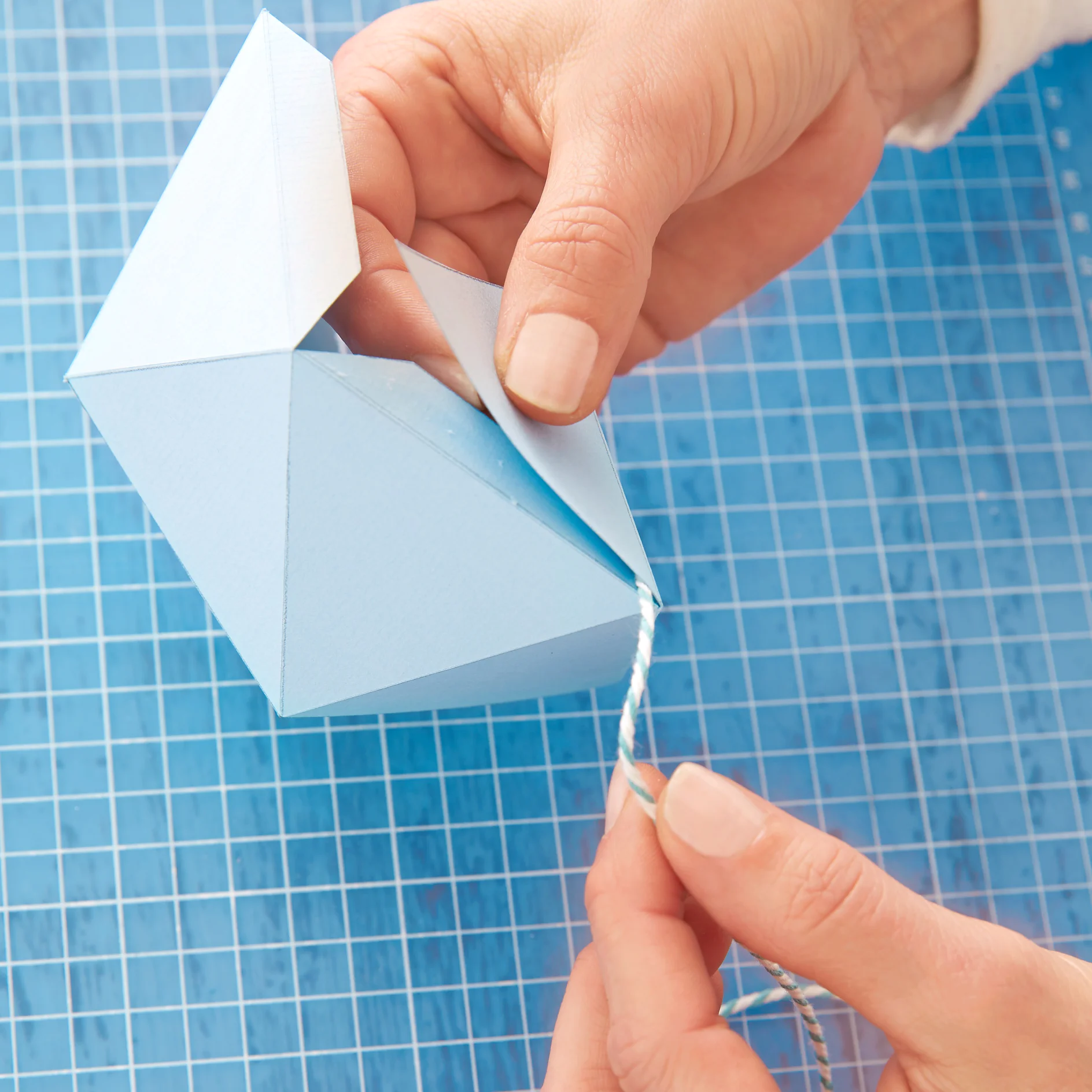 Tie a knot at the end of a 20-cm piece of yarn. Glue together one corner of the prism, and slide the yarn with the knot inside the tip.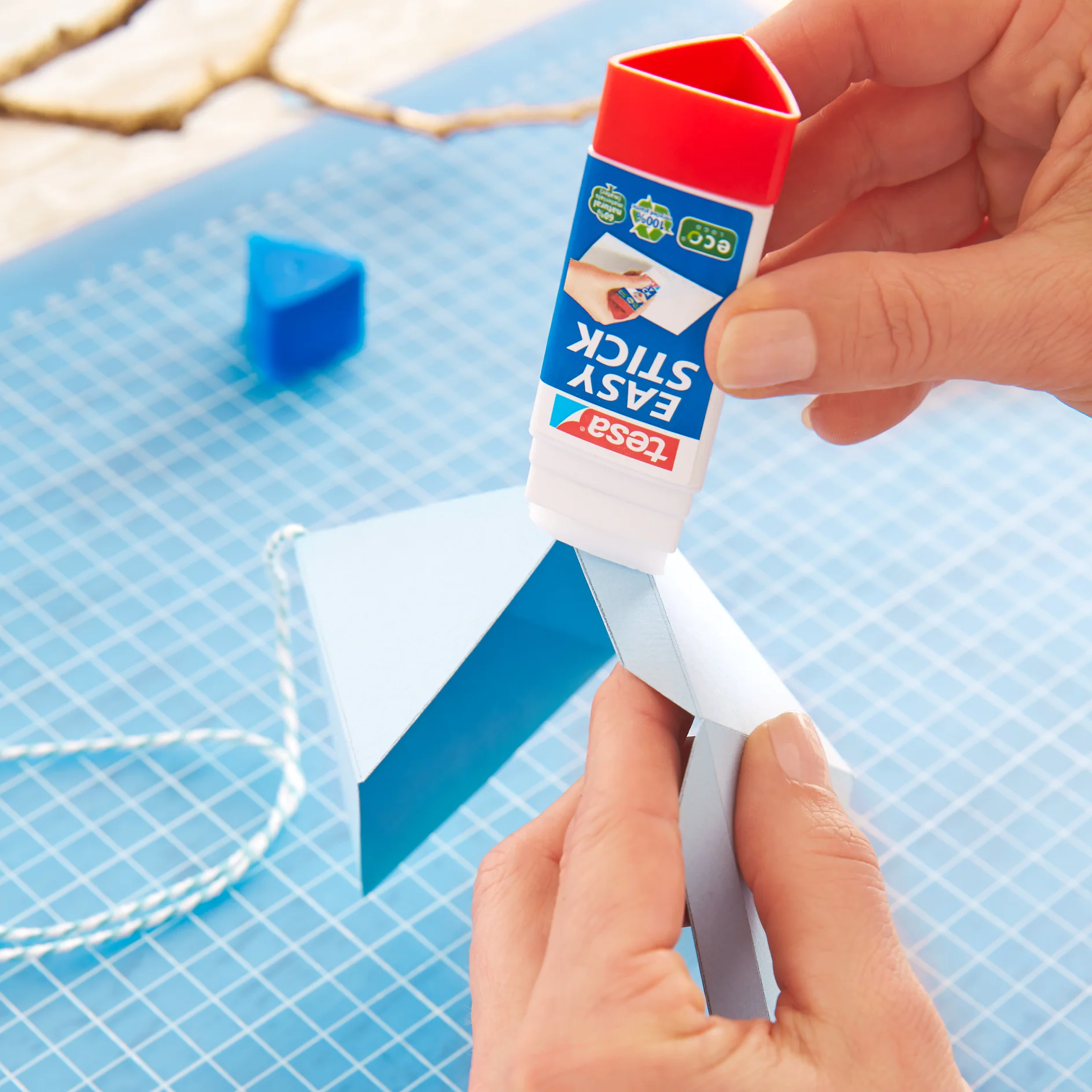 Apply glue to all other glue flaps and assemble the prism.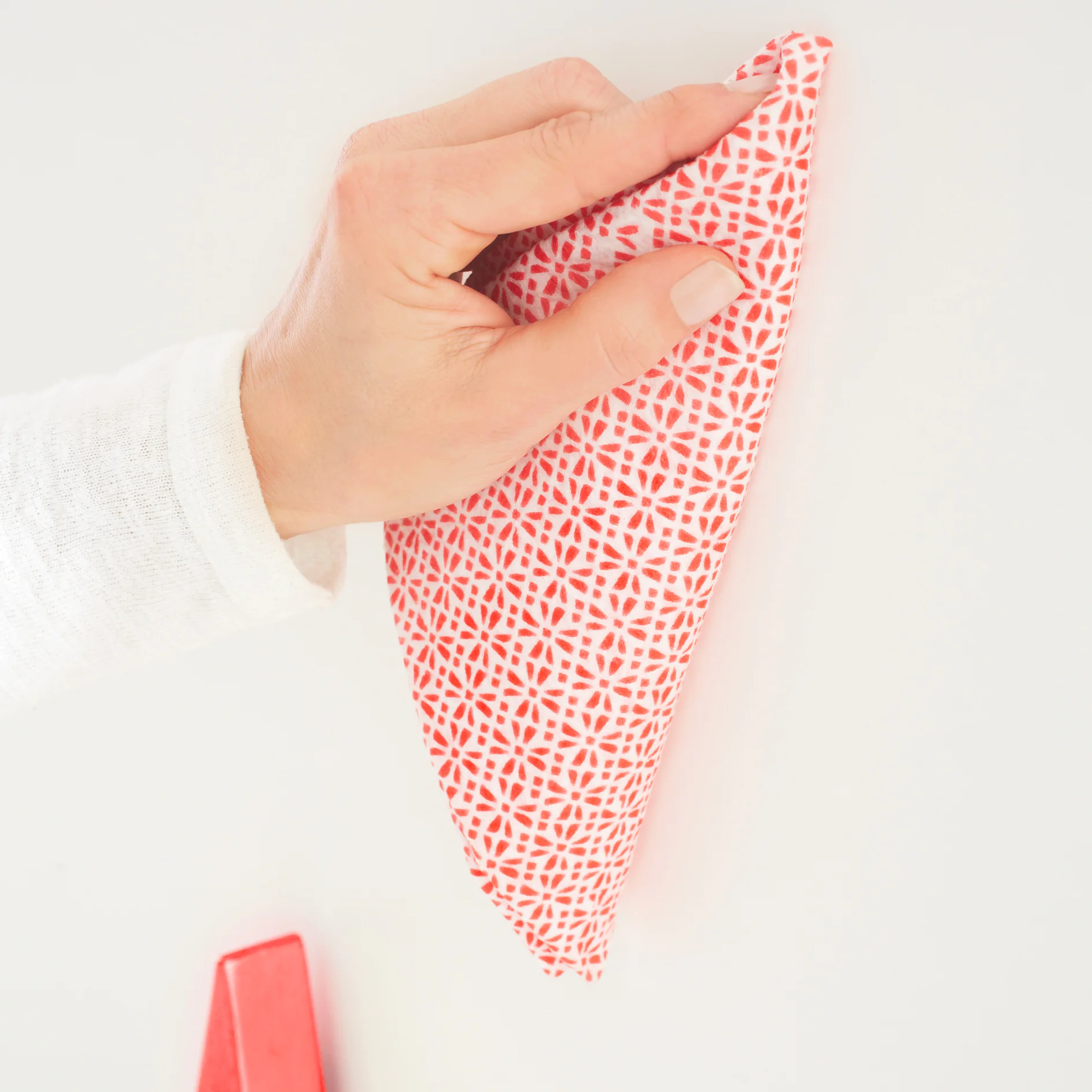 Before applying the Powerstrip®, clean and dust the surface thoroughly.
Remove one protective film from the Powerstrip®.
Firmly press the Powerstrip® at least five seconds on the desired spot on the wall. Please make sure that the red line of the Powerstrip® is on the downside. Do not remove the protective film on the latch. Then, remove the second protective film.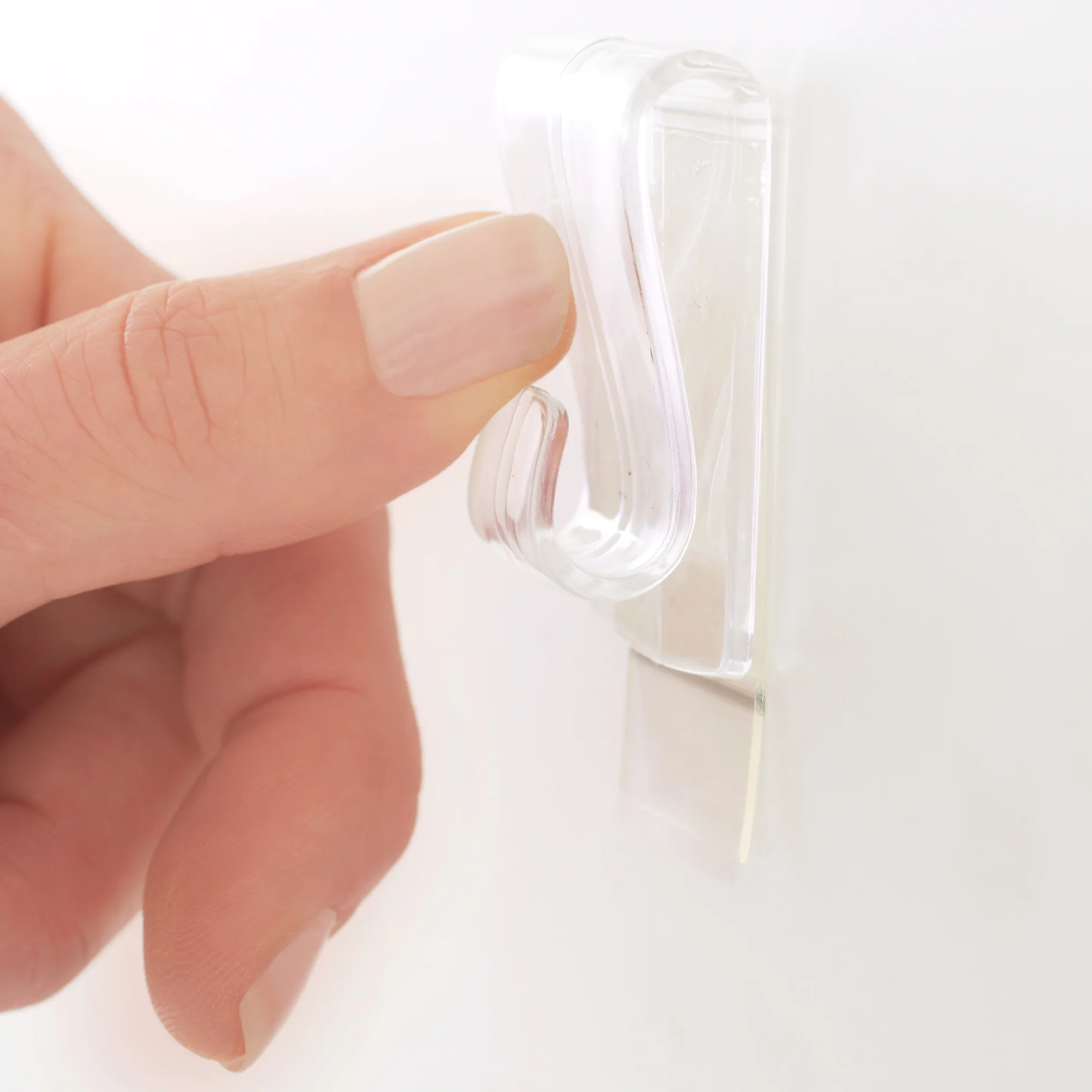 Place the hook on the Powerstrip® right above the line and press firmly for at least five seconds. Do not press on the latch.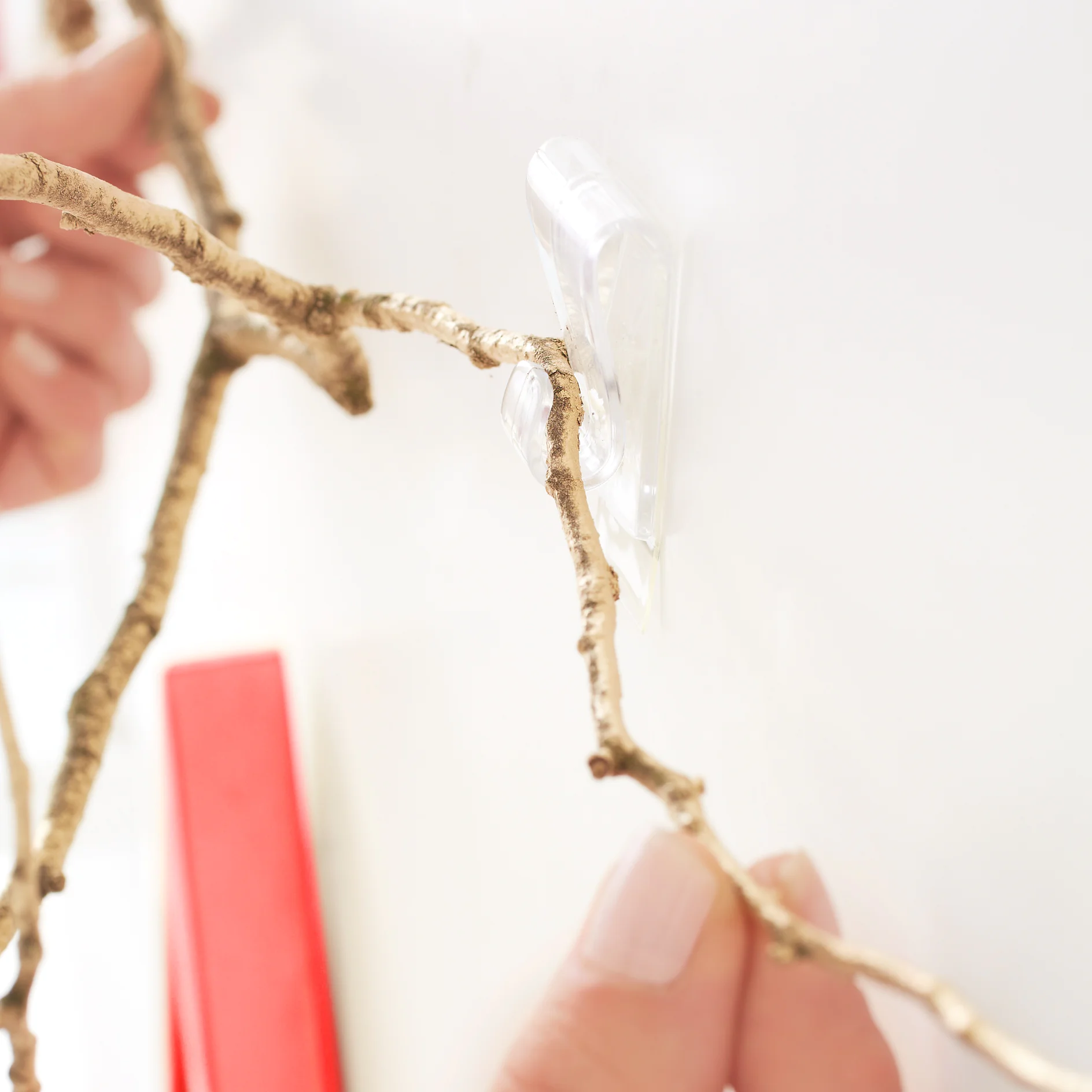 Press the branch into the hook.
For larger branches, use more hooks, in order to mount them safely on the wall.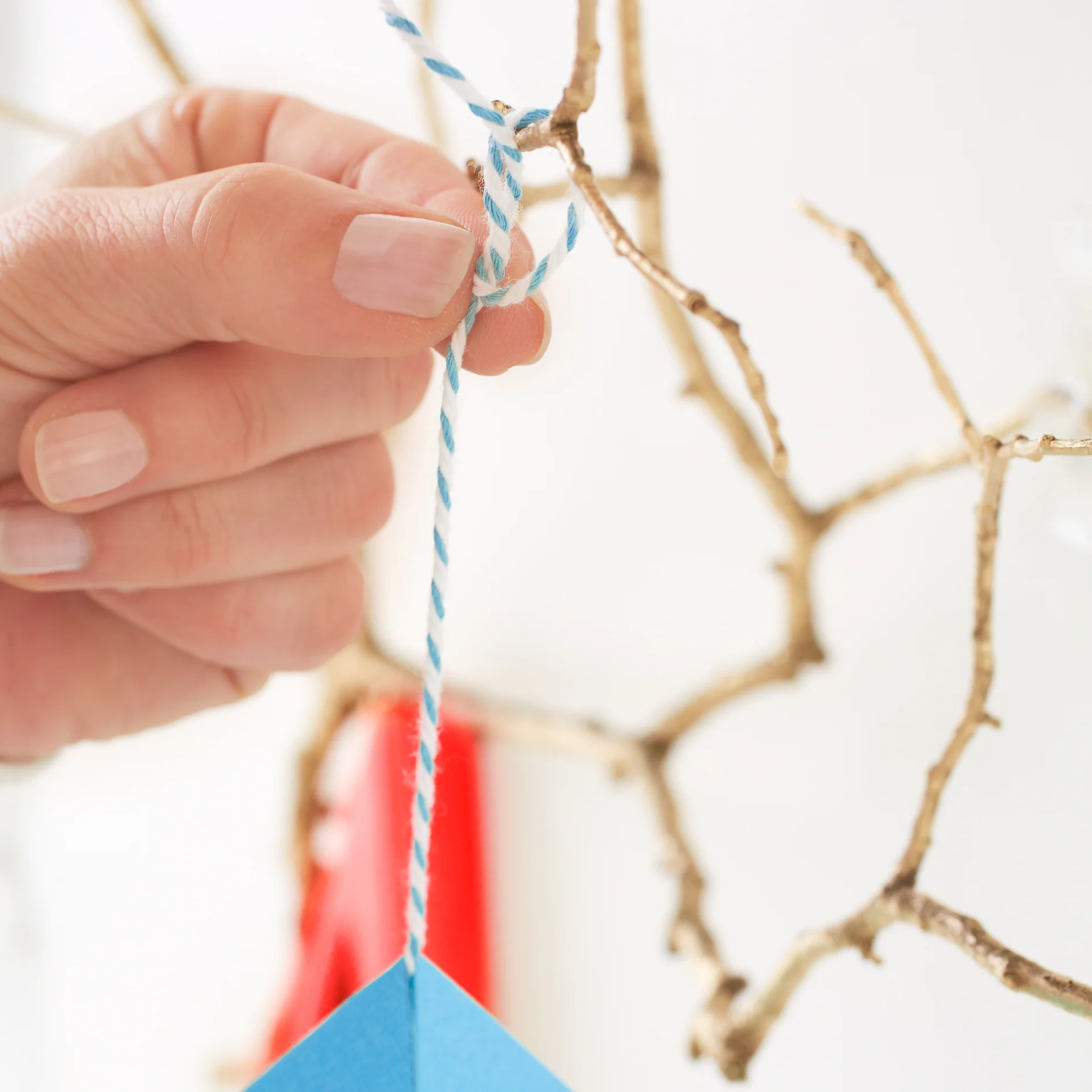 Now fix the prisms to the branch using the yarn, and admire your new living room idea!