Blossom chain of lights
Bedroom ideas: The chain of lights with flowers made of paper is a lovely home decor. All you need is the wall hooks tesa Powerstrips® Transparent DECO Hooks Large.
Level of difficulty
Leisurely inspiration
We need:
Transparent LED lights
Silk papers
Thin patterned paper
Scissors
Ruler
Pencil
tesa Powerstrips® Transparent DECO Hooks Large
tesa Easy Cut® Desk dispenser Compact
How we do it: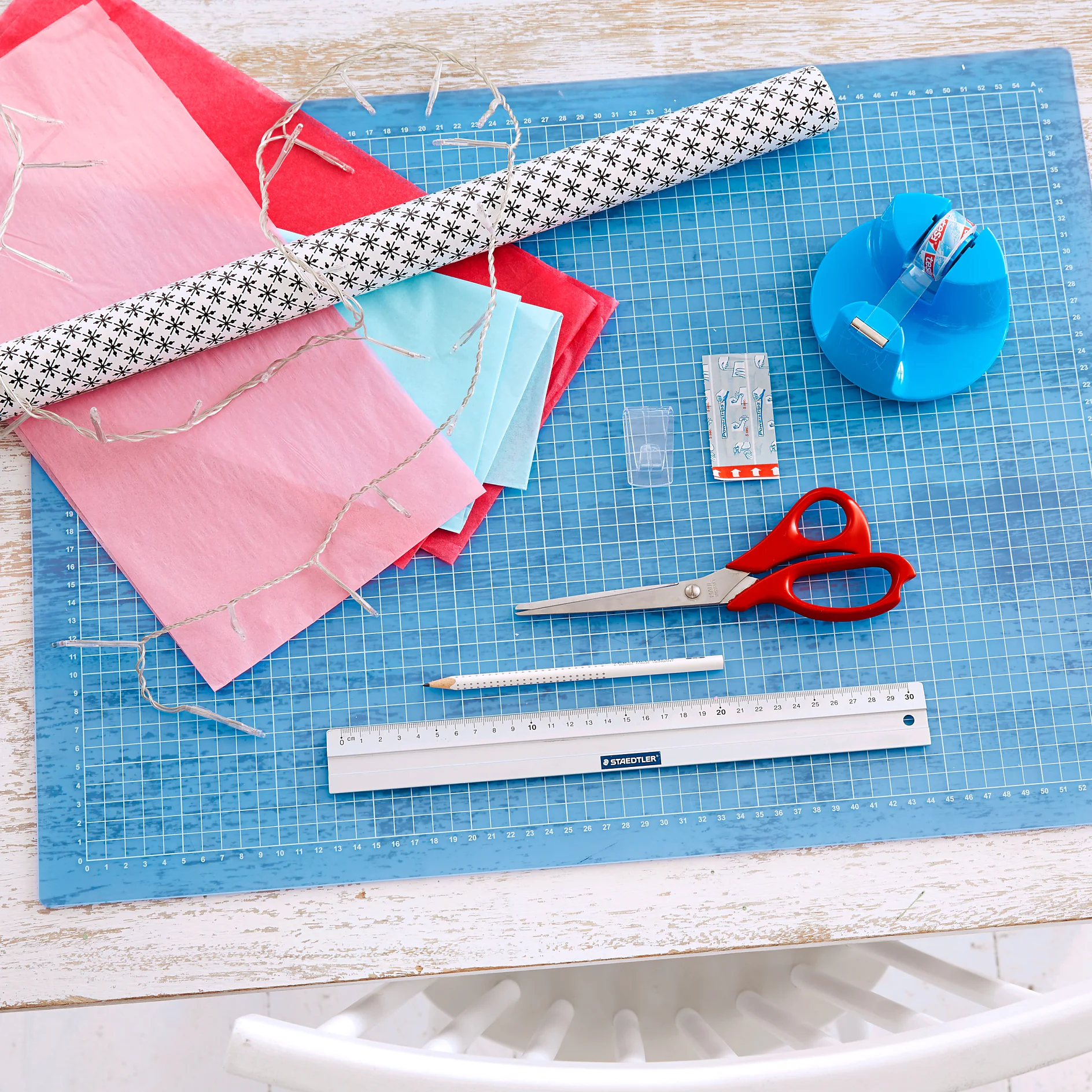 01

Step 1

Collect all required items and let's start!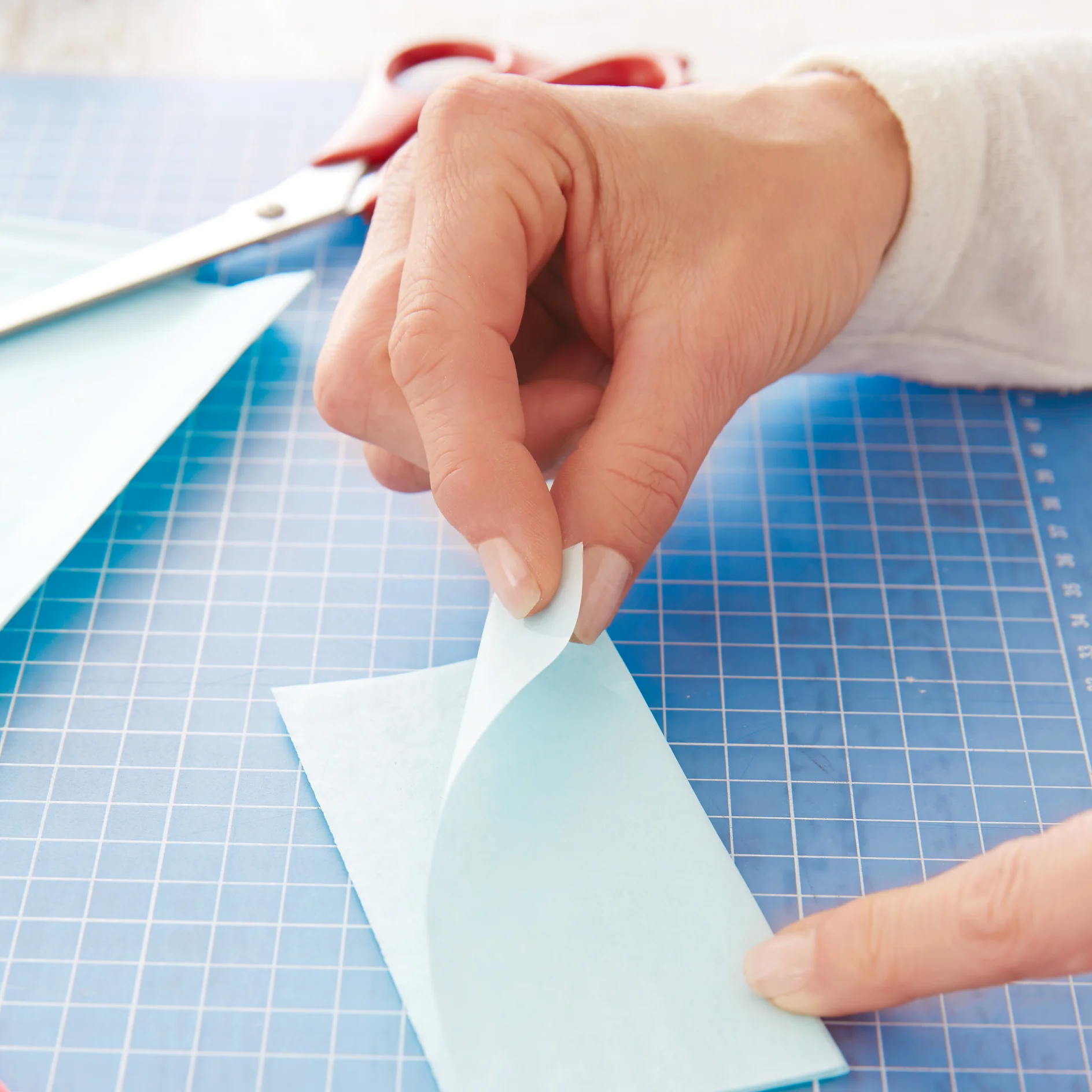 Per blossom, cut two 12 x 12 cm squares from the paper. Place the papers on top of each other and fold them in half. Again, fold in half.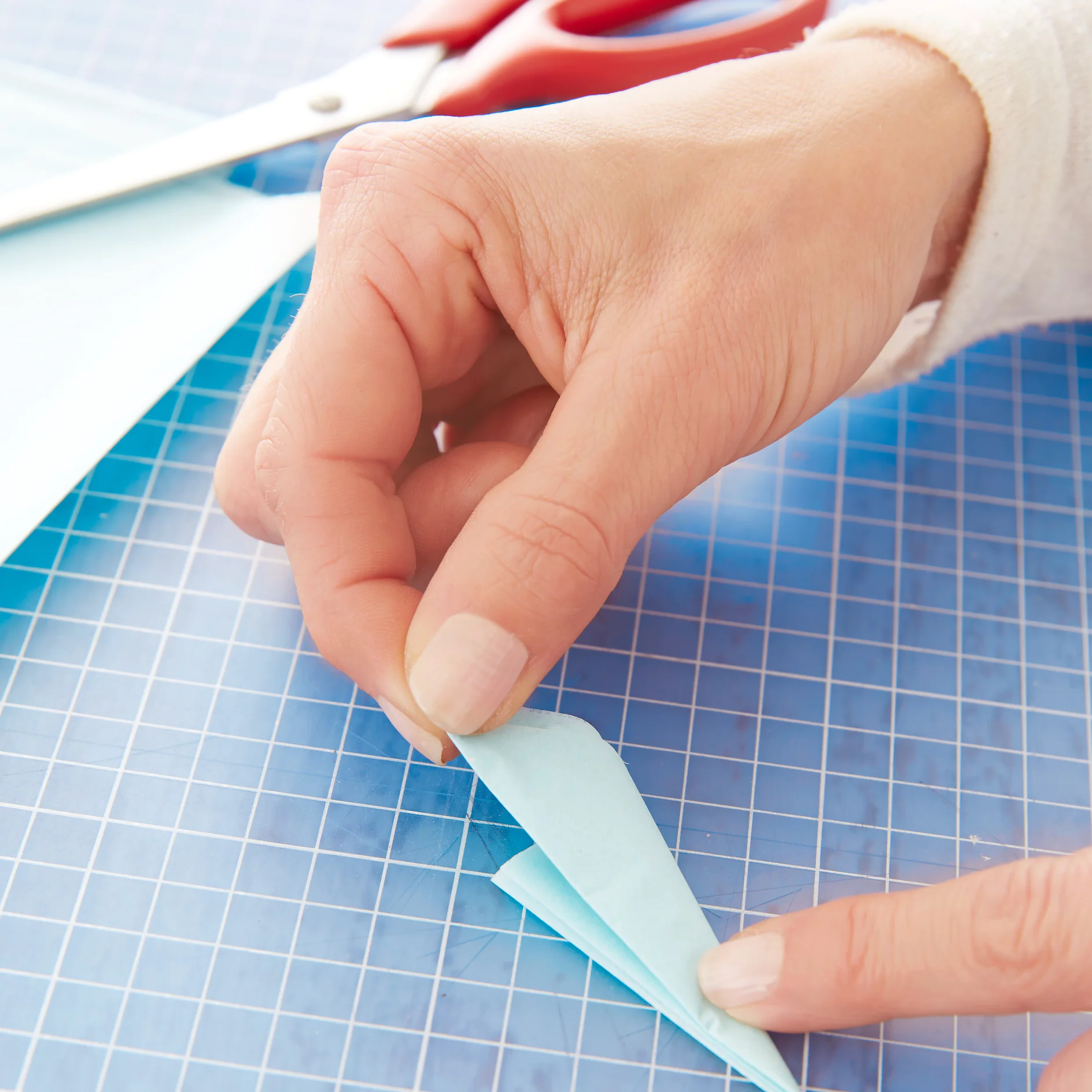 Fold into a triangle over the closed tip. Then, repeat.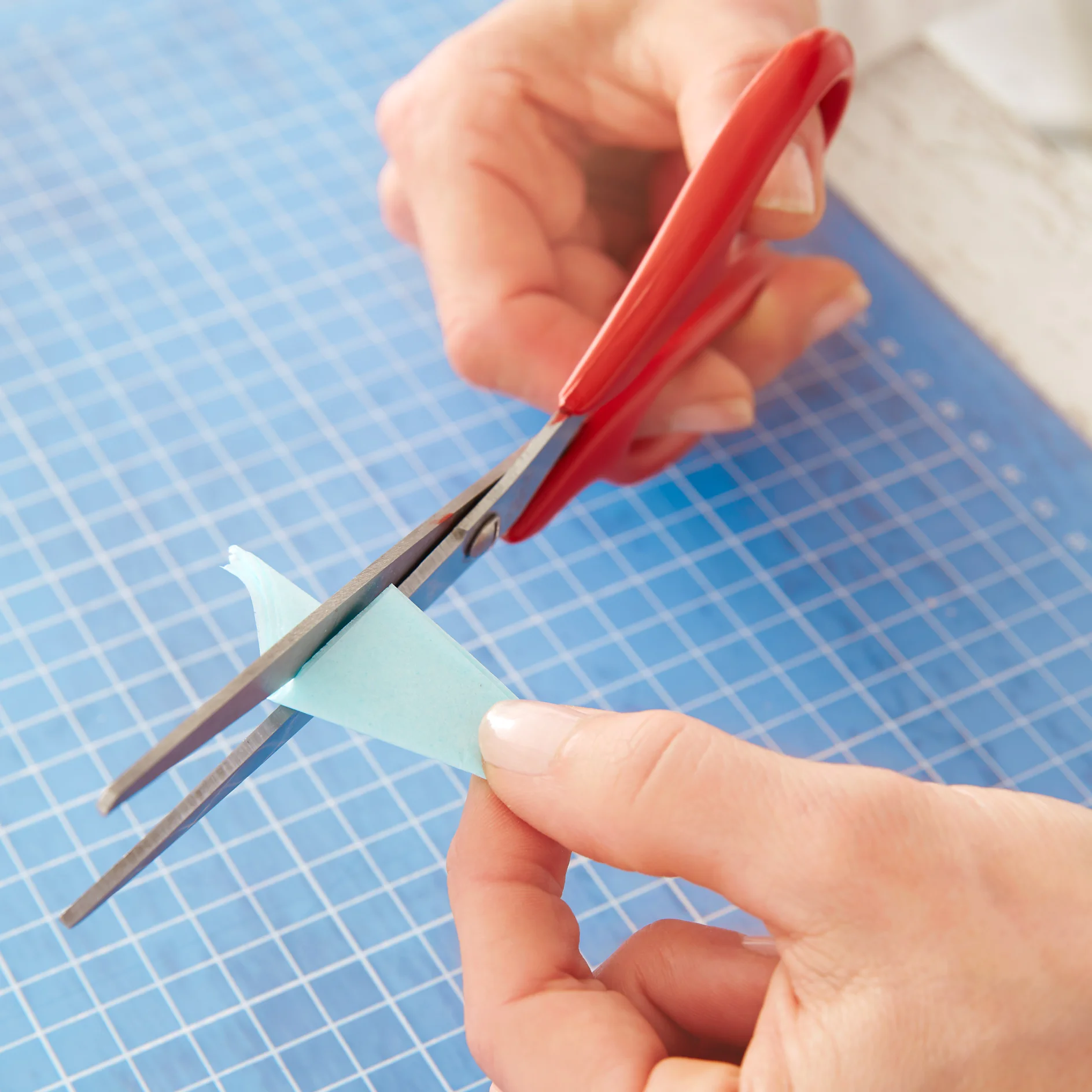 From the resulting triangle, first cut off the tip. Then cut a V into it.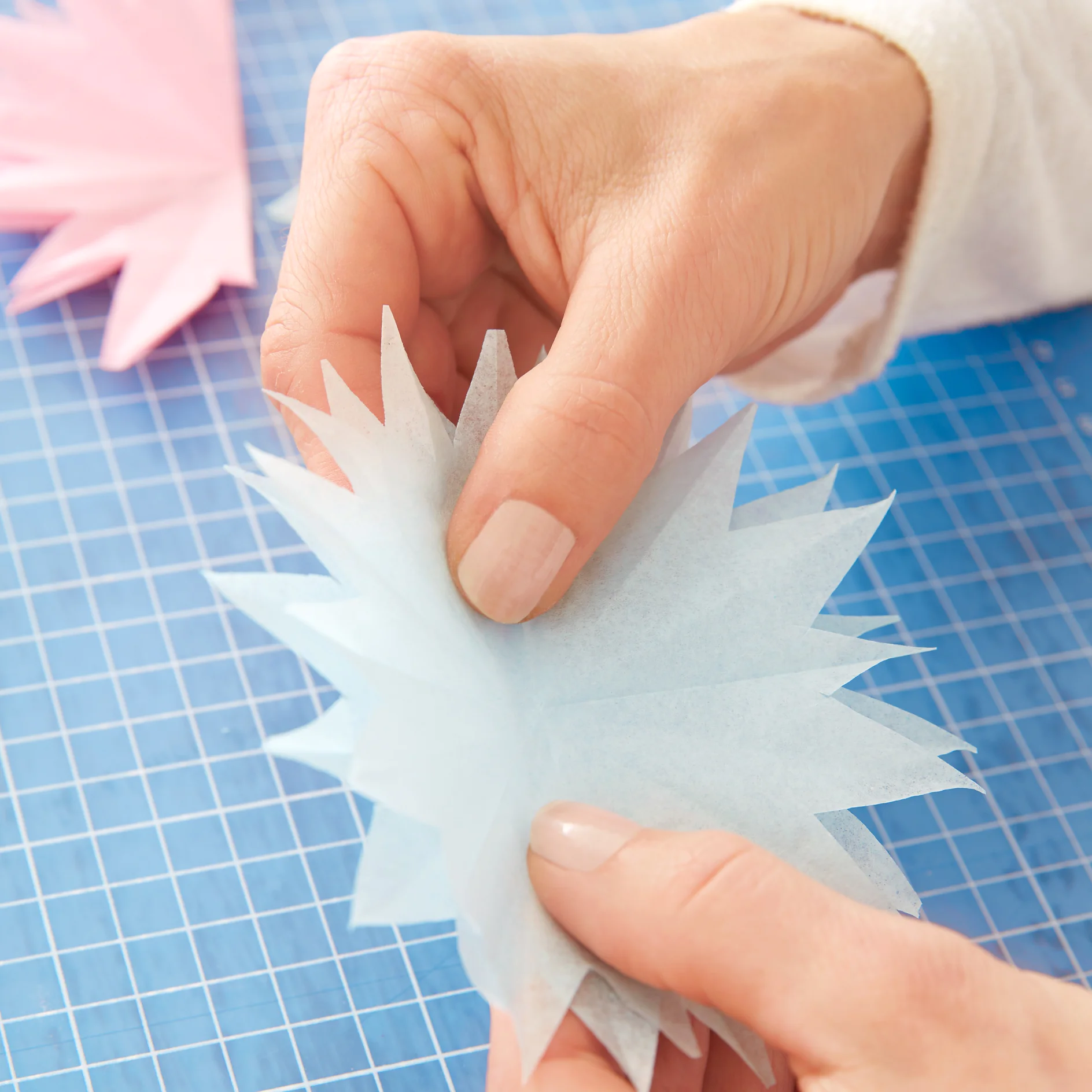 Unfold the papers and move them slightly apart. With the scissors, pierce a small hole in the center.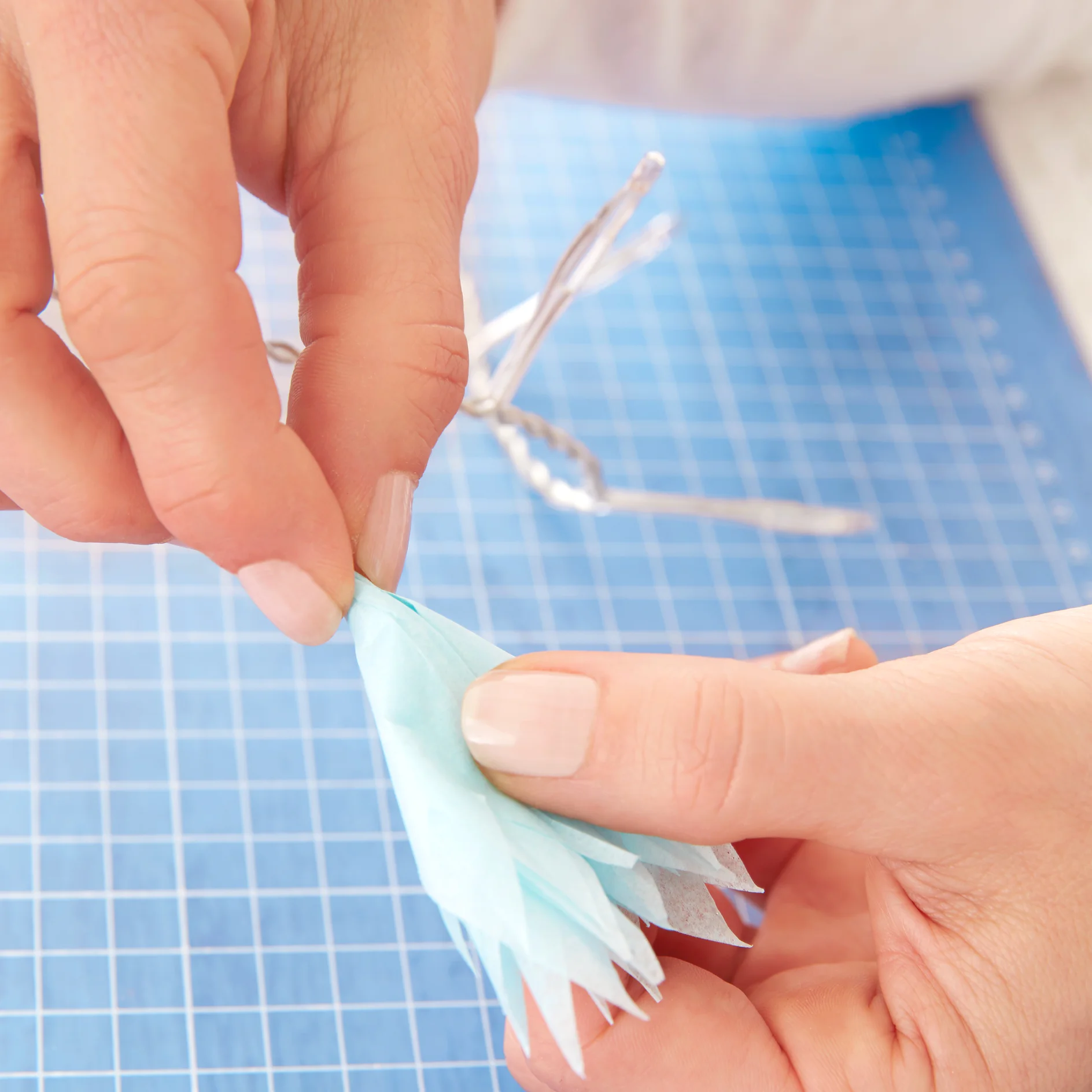 Slide the papers on a light bulb pull and press around the cable.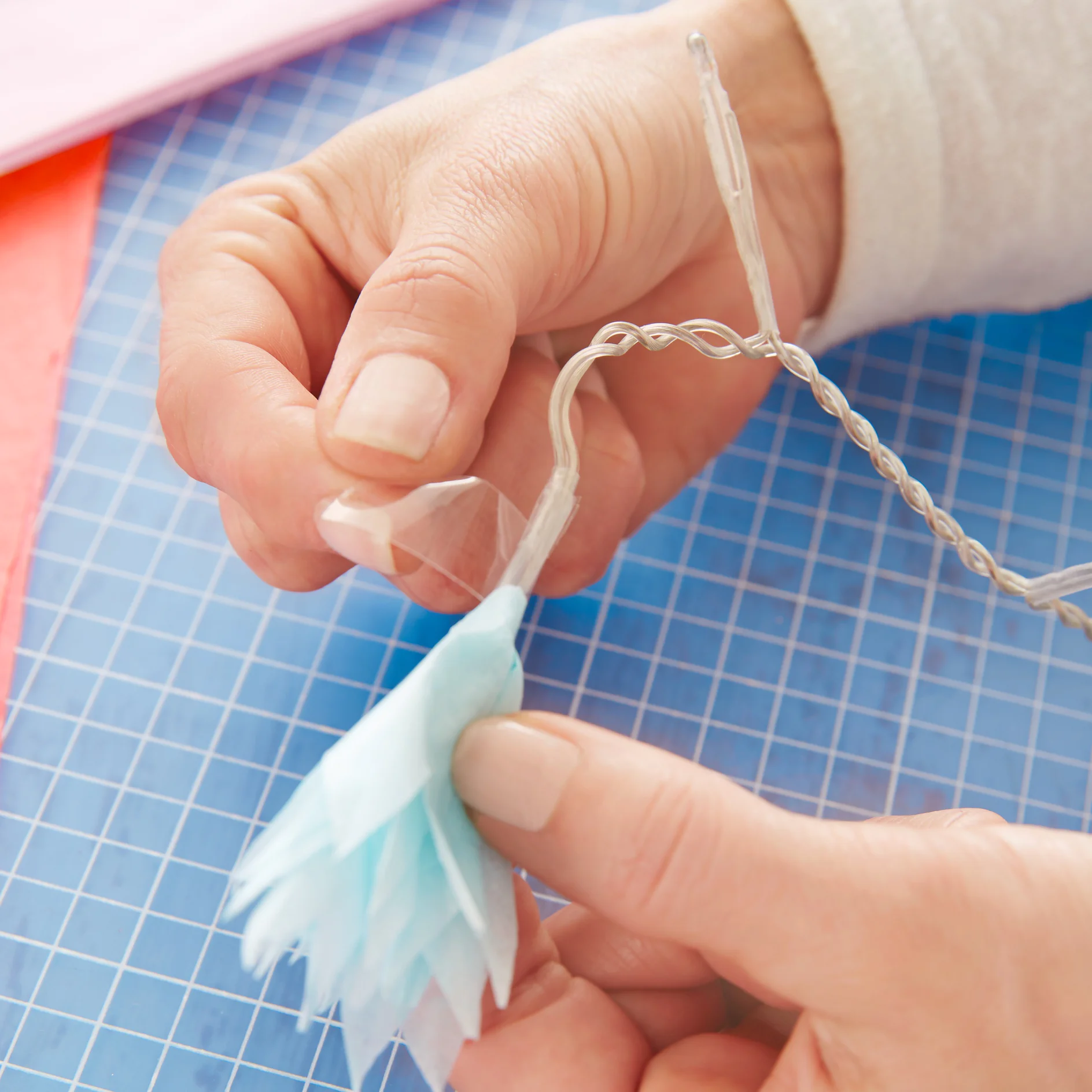 Fix with tesafilm®. Create a flower shape from the papers.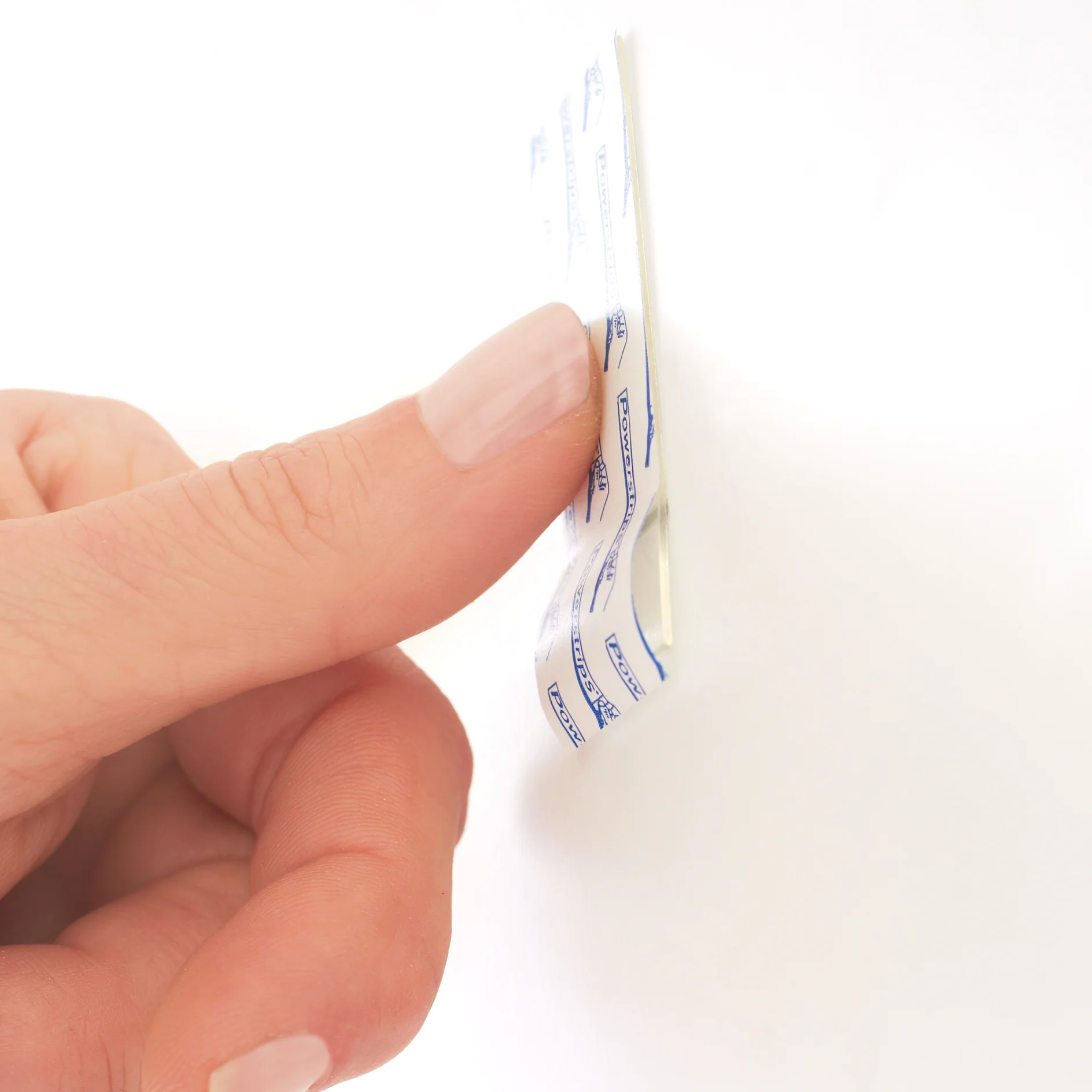 Before applying the Powerstrip®, thoroughly clean the surface with rubbing alcohol or a silicone-free multi-purpose cleaner.
Remove one protective film from the Powerstrip®. Firmly press the Powerstrip® at least five seconds on the desired spot on the wall. Please make sure that the red line points downwards. Do not remove the protective film on the latch. Remove the second protective film.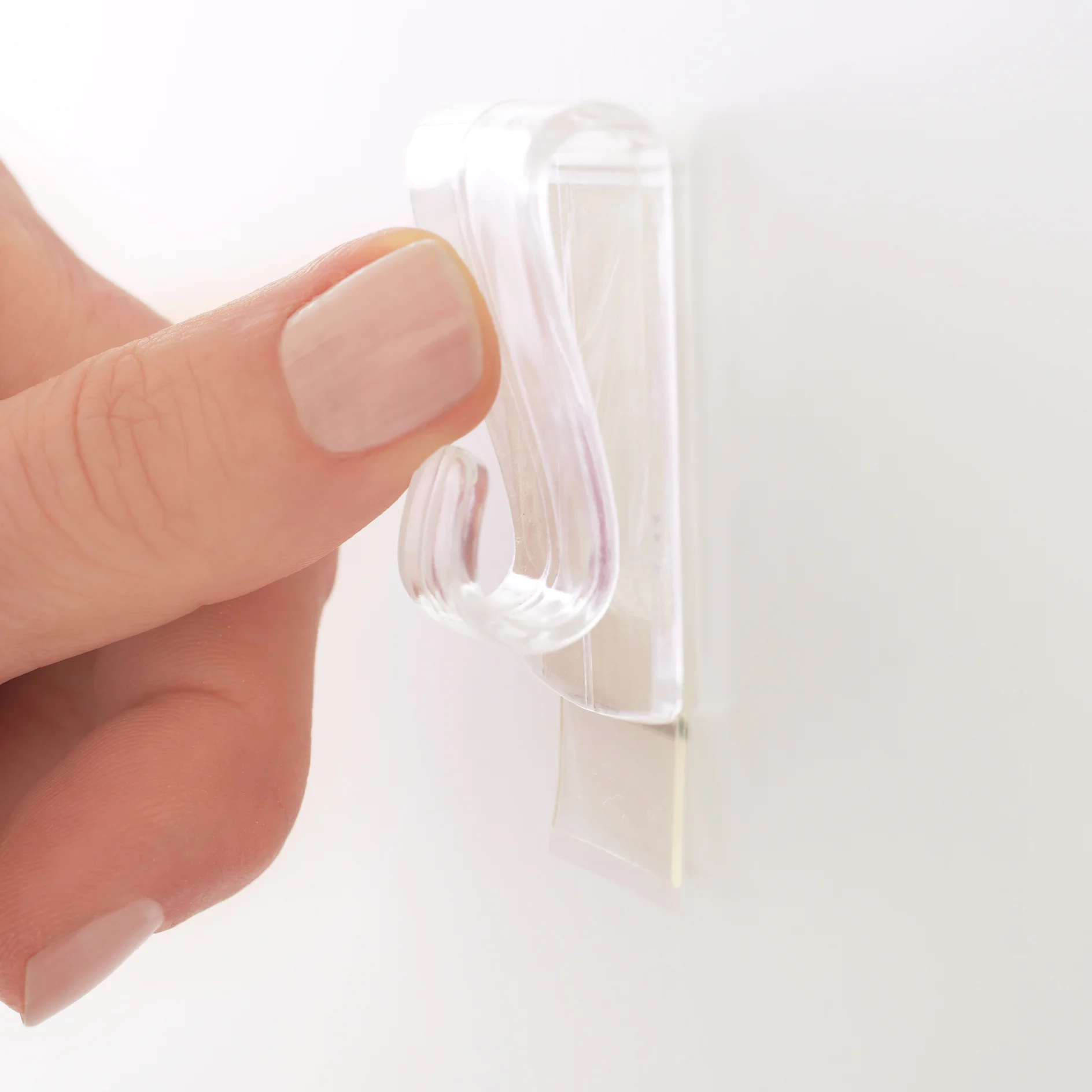 Place the hook on the Powerstrip®, right above the line, and press firmly for at least five seconds. Do not press on the latch.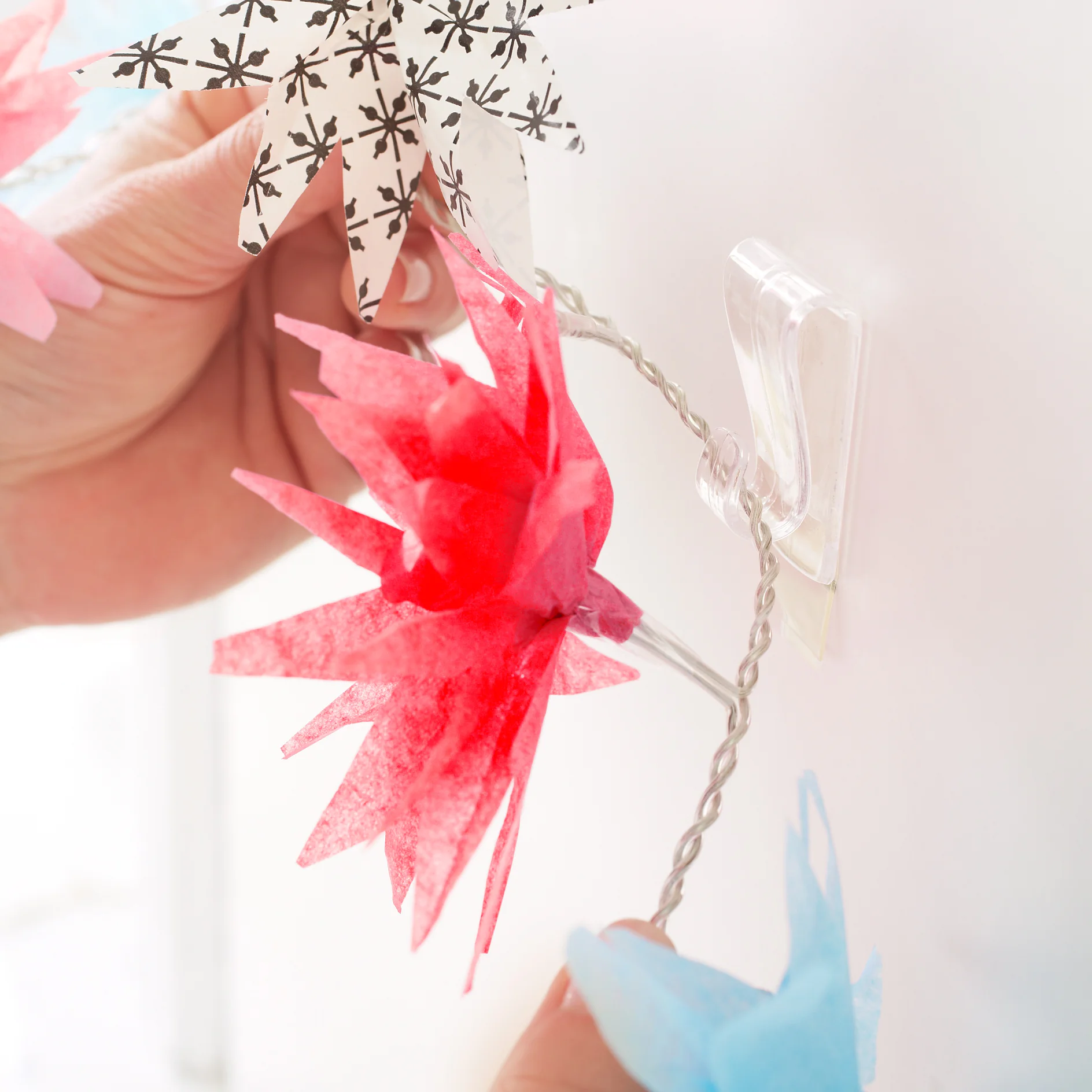 Hang the cable of the fairy lights on the hook. Now, check out our other room decor ideas.