Baby Mobile
Various graphically cut pieces of veneer, which adhere to light balsa wood and are alternately tied with beads on strings, make this wood mobile truly unique.
Level of difficulty
Leisurely inspiration
We need:
wood veneer fabric, light and dark (for example, by Halbach)
balsa wood panel (30 cm x 60 cm x 2 mm)
branch
templates
scissors
ruler
cutter
pencil
3 mm pliers
2 m thin leather string
wooden beads
tesa® Double-sided Adhesive Tape Pro Nature
tesa Powerstrips® Transparent DECO Hooks Large
Time: approx. 1 hour
This is how we do it: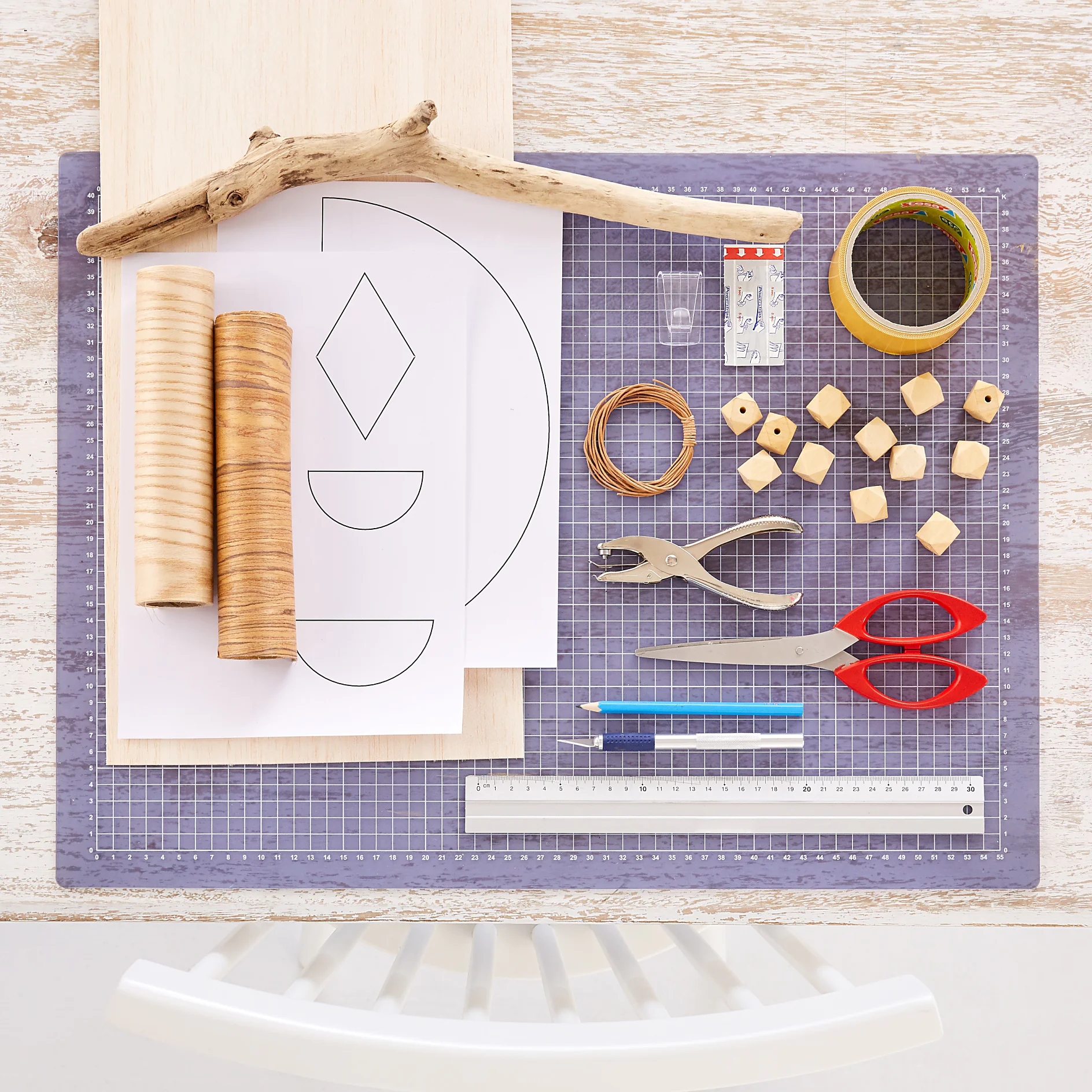 Collect all items and let's start!
Cover one balsa wood panel with double-sided adhesive tape.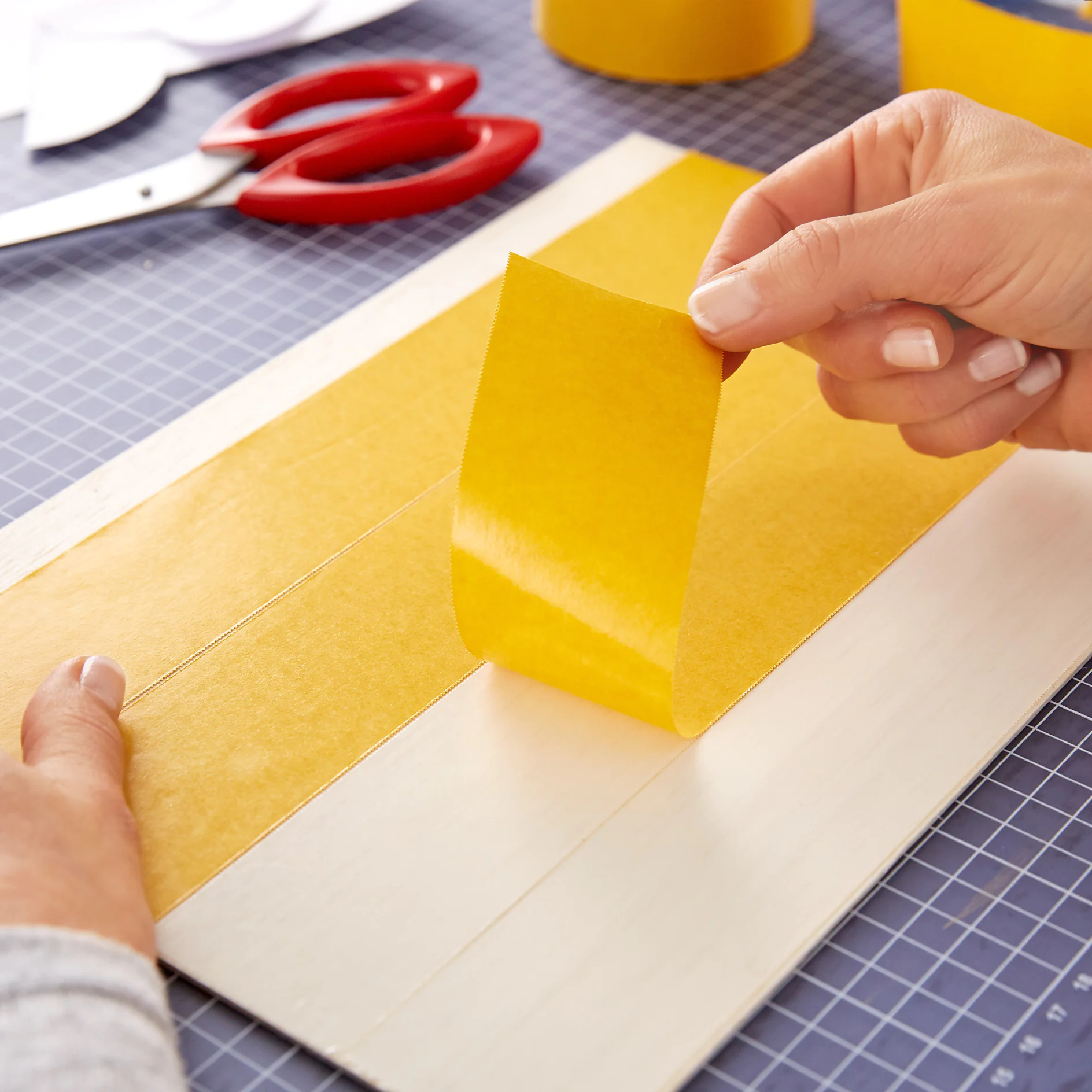 Remove the protective films.
Glue on the dark veneer fabric.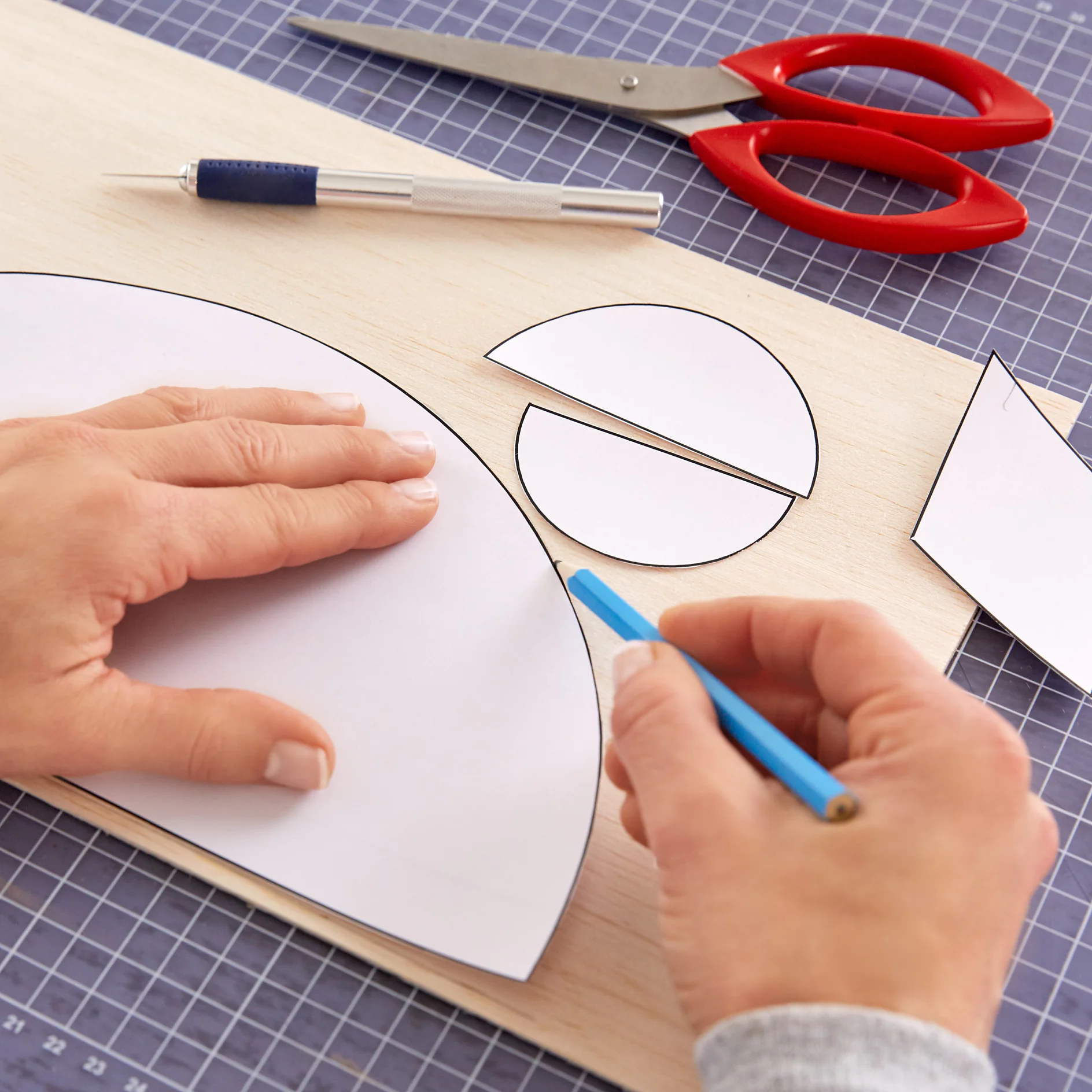 Print out the templates, cut out the shapes and transfer them to the backside of the veneered balsa wood panels using the pencil.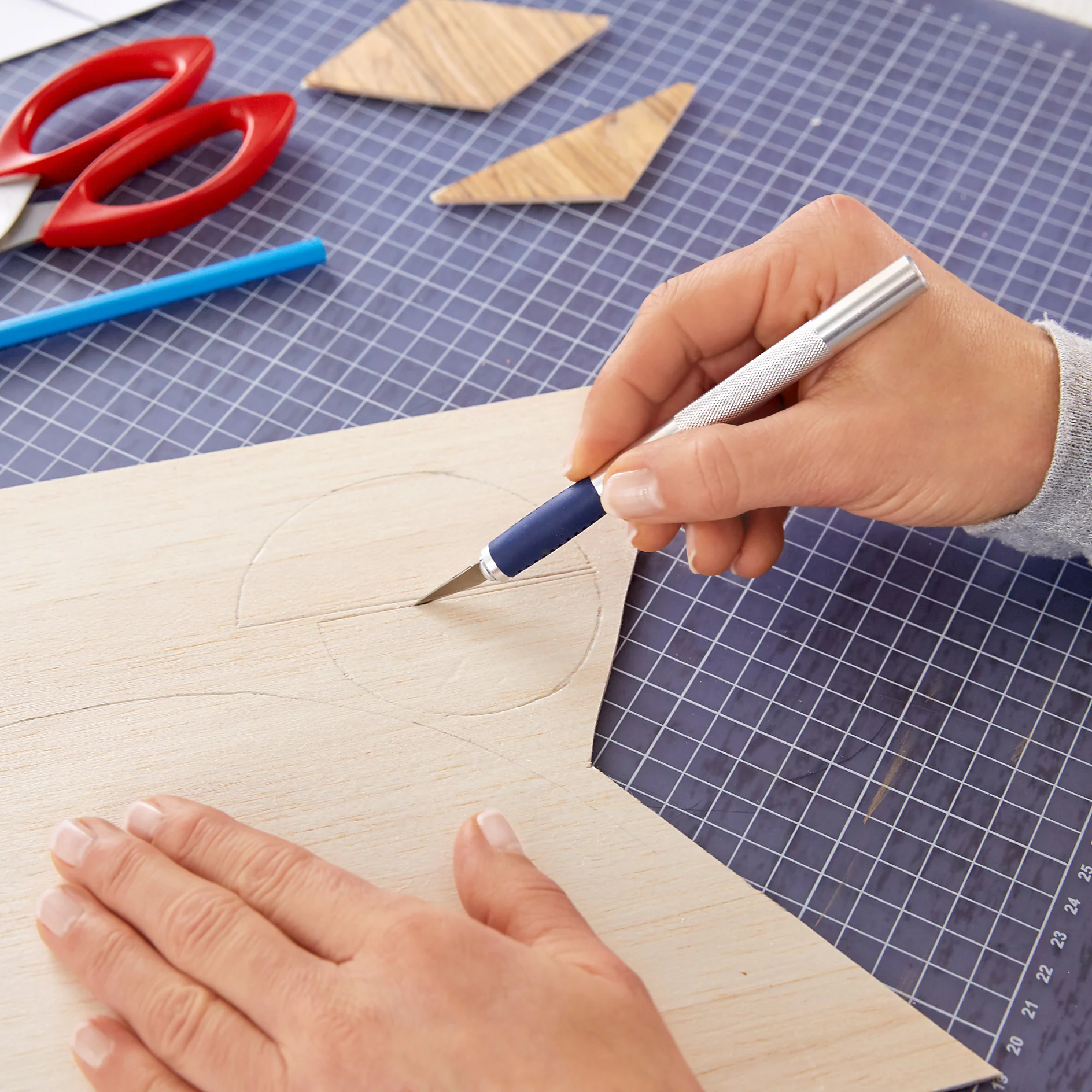 Cut out the forms with the cutter.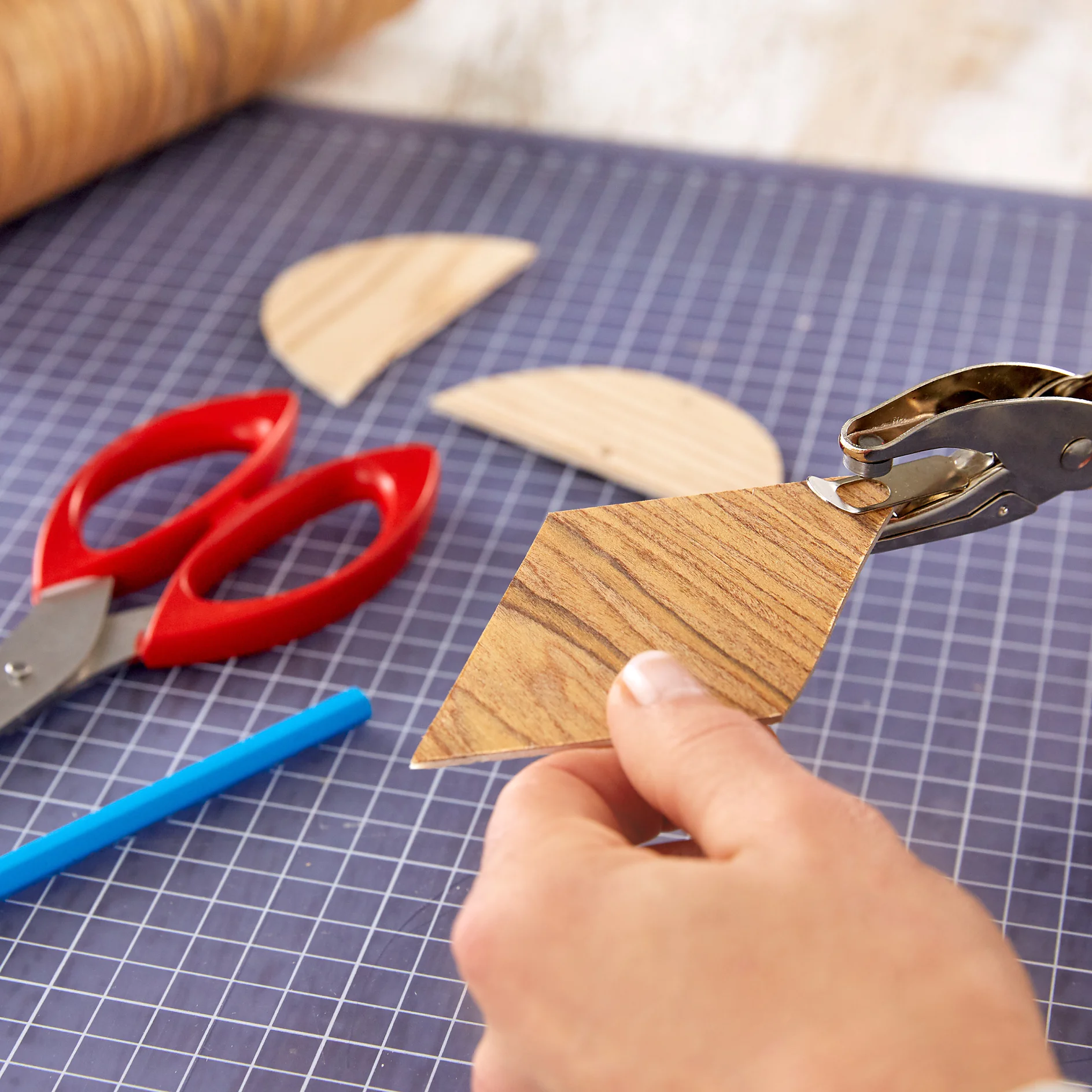 Punch holes in the center of each form. Repeat the steps with the light veneer fabric.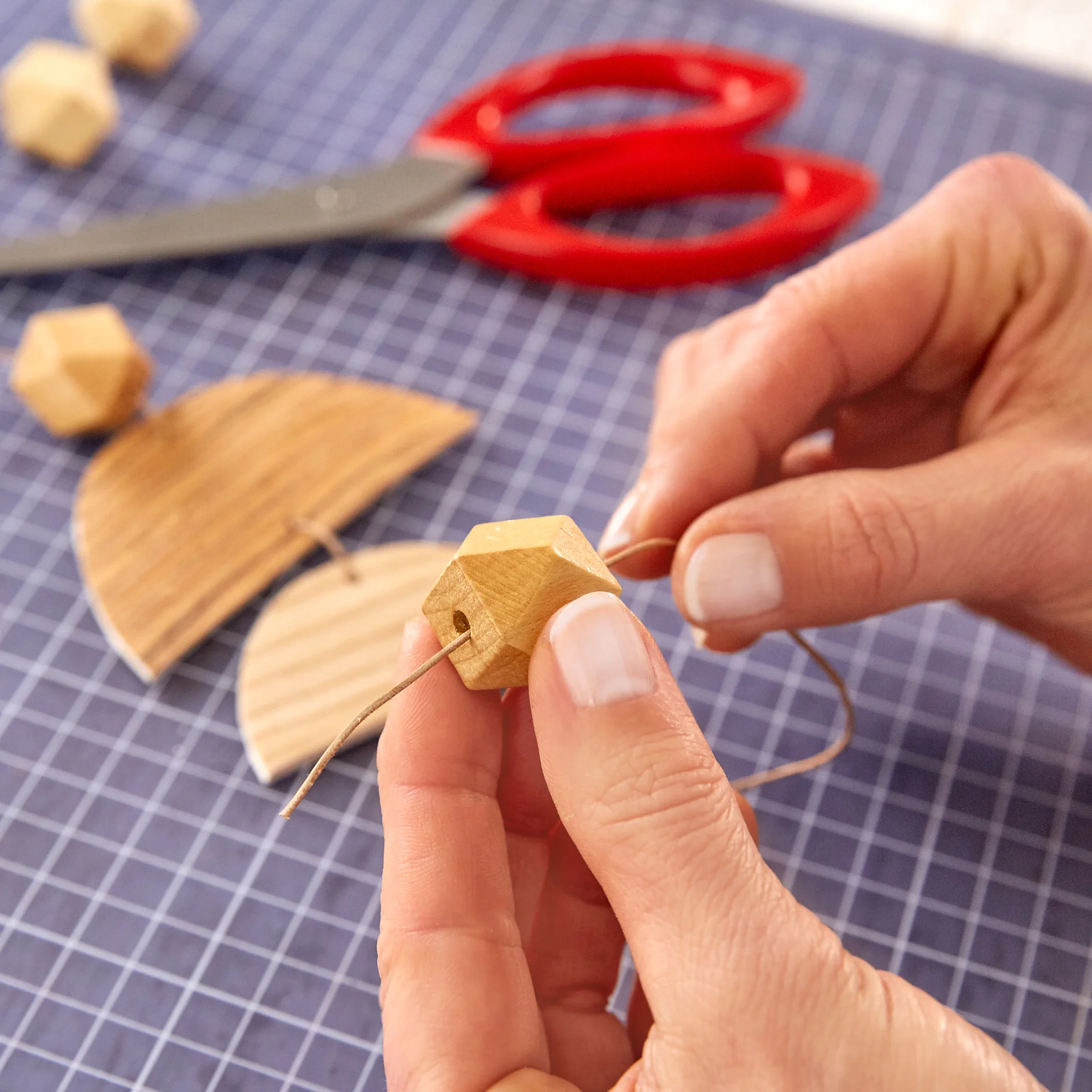 Assemble the mobile: Thread the forms and beads on the leather string and make a knot. Make several strands and tie them to the branch. For the hanger, knot a piece of leather strap at the ends of the branch.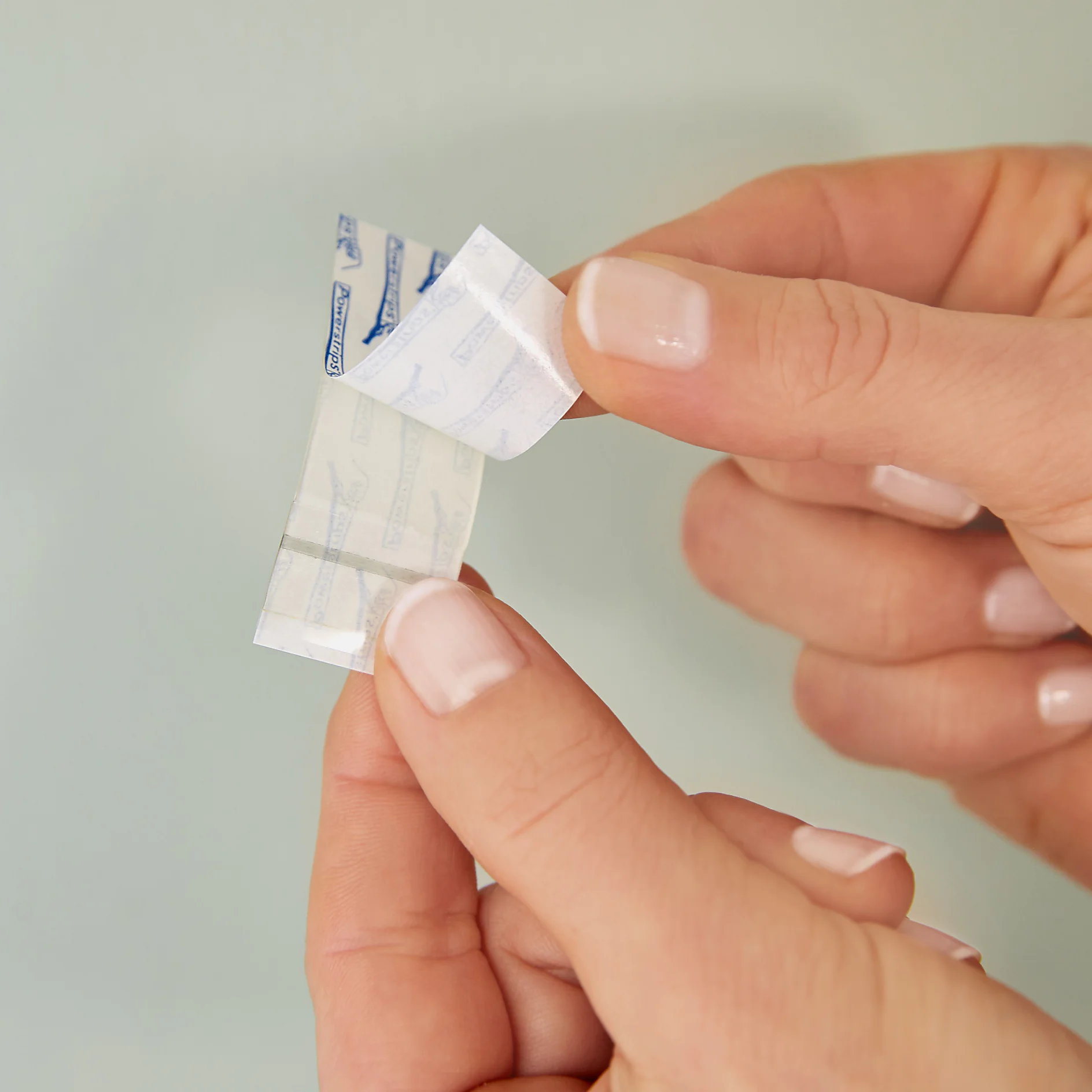 Thoroughly clean the wall from any dust. Peel-off a Powerstrip® from the sheet and remove the protective film on one side.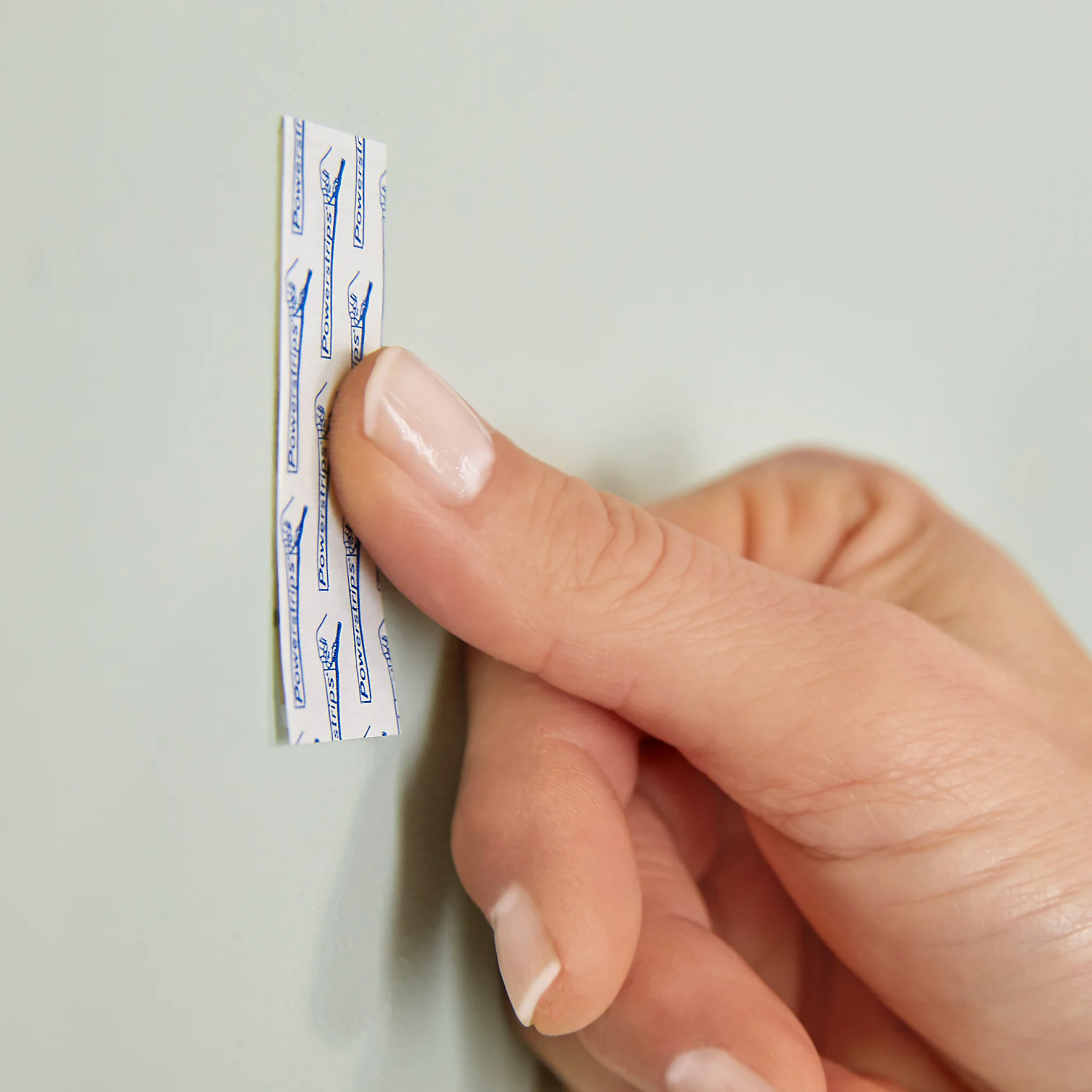 Place the Powerstrip® on the desired spot on the wall and press firmly on different parts for at least five seconds.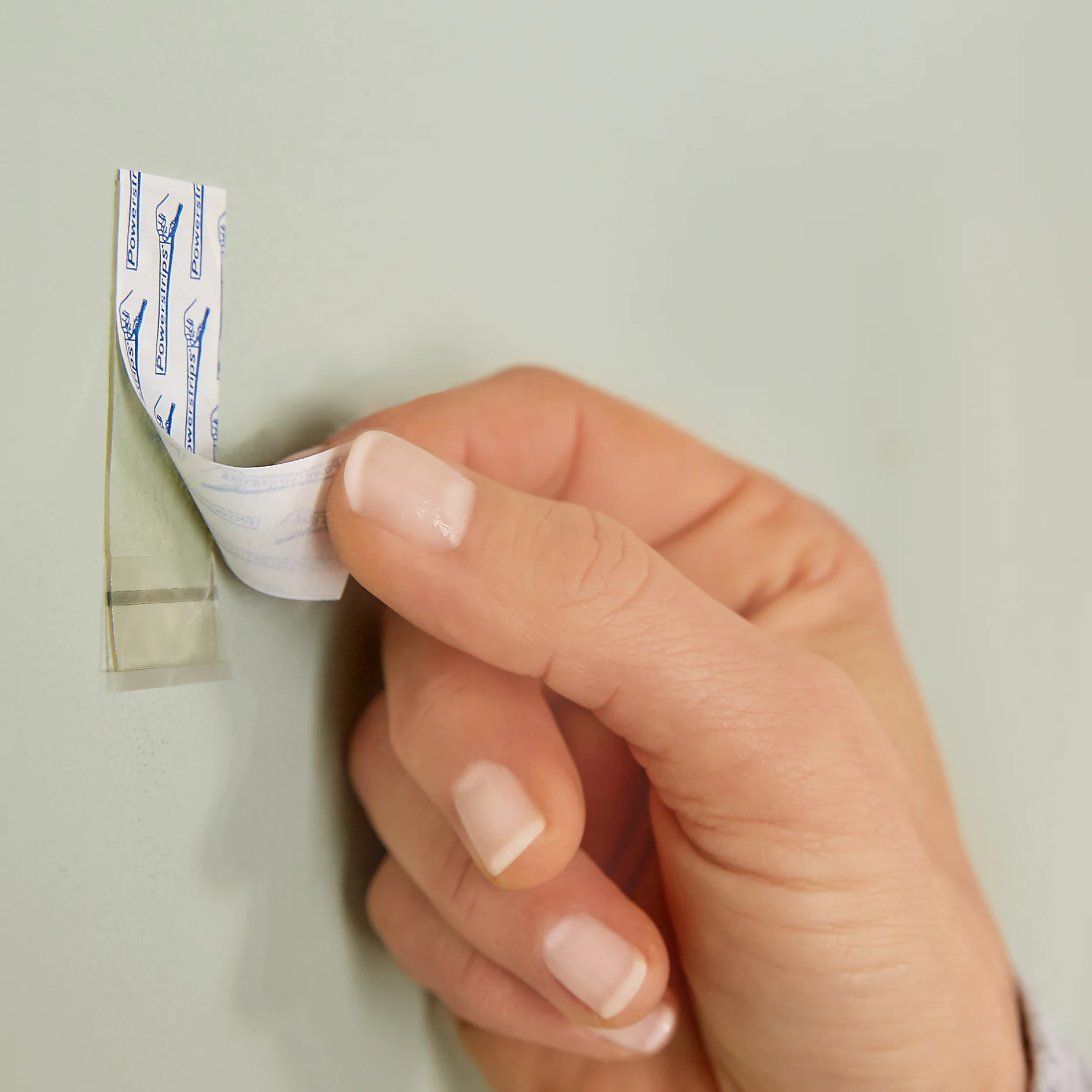 Now remove the second protective film.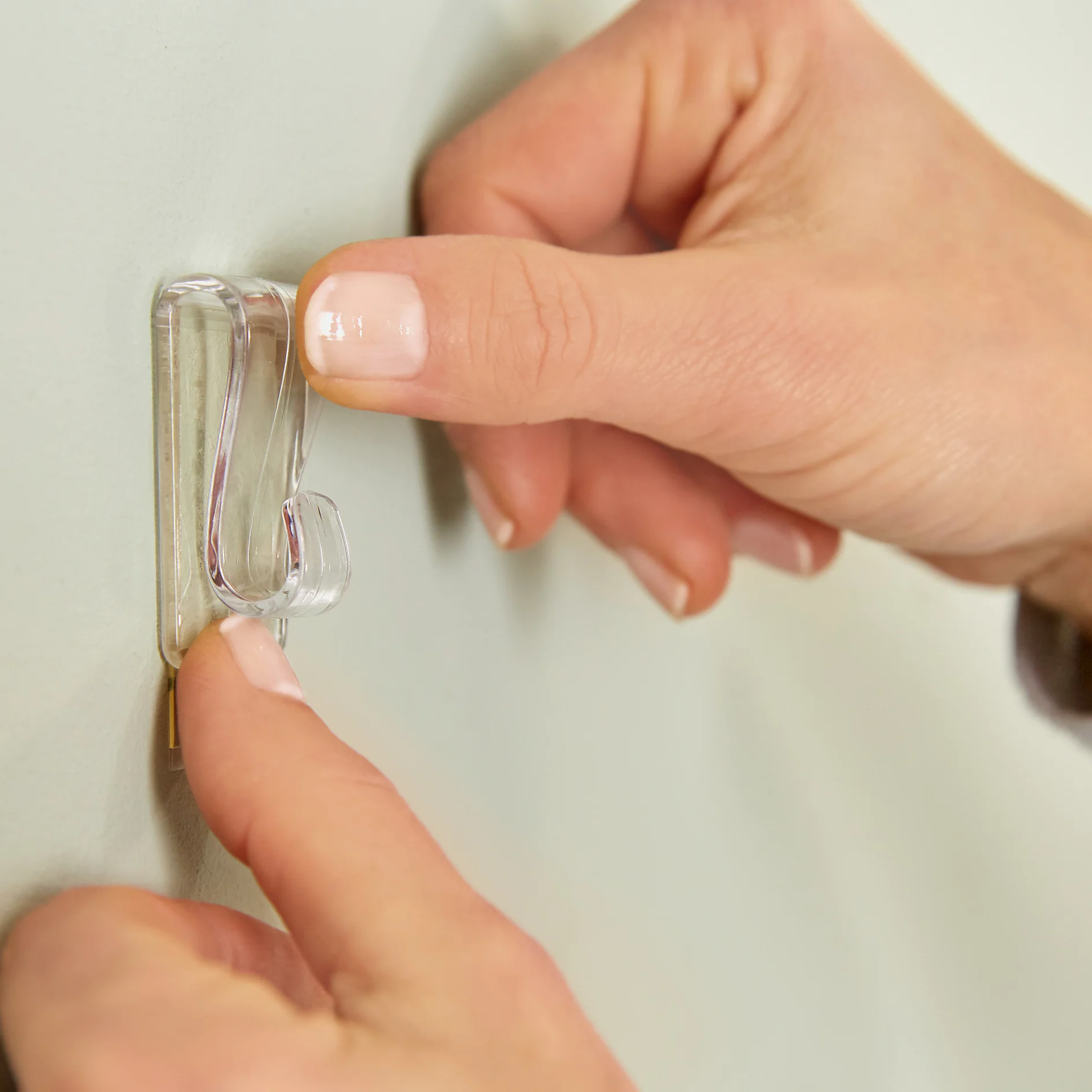 Place the hook on the Powerstrip® and press firmly for at least five seconds.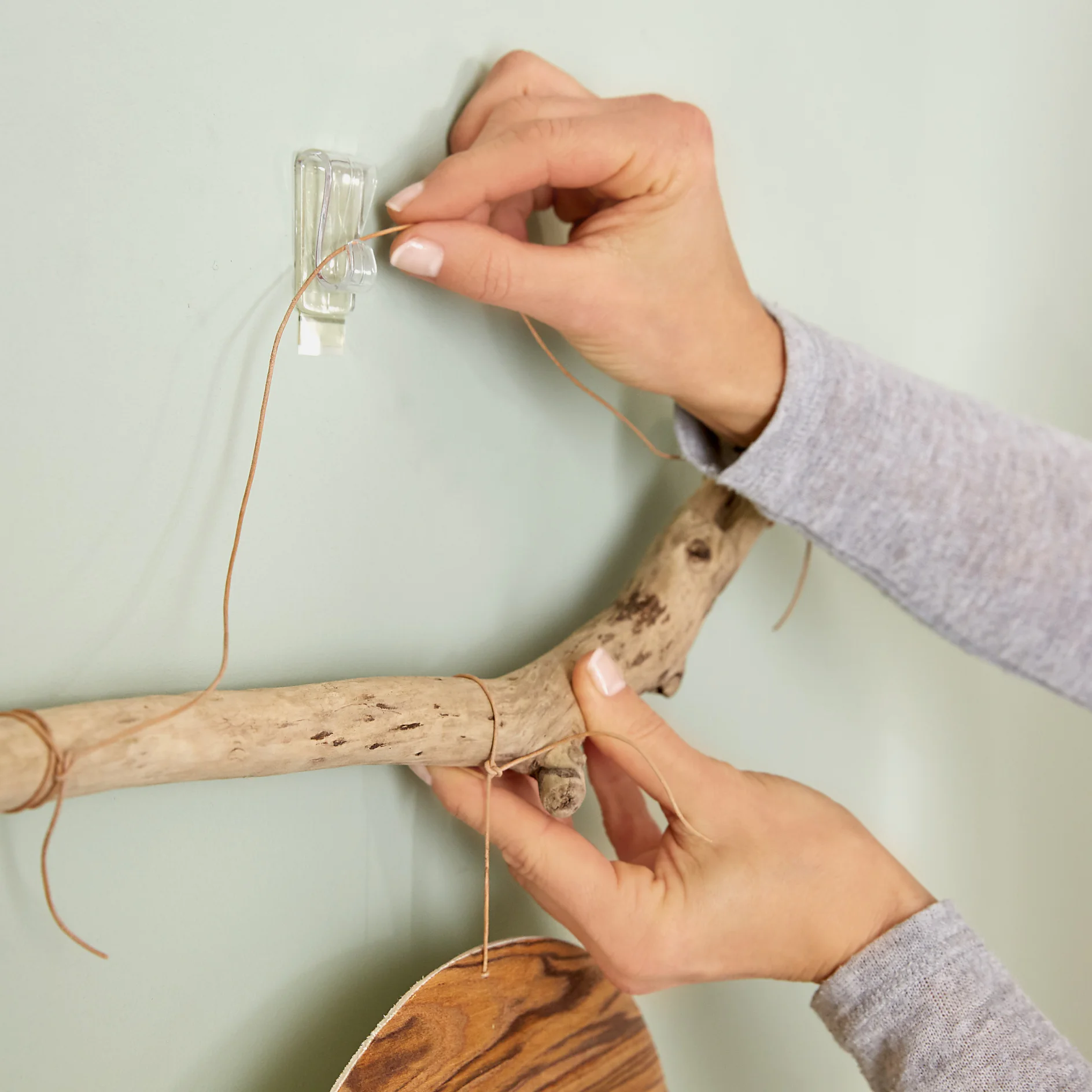 Hang the mobile on the hook.