Autumn leaves on the wall
Stop! Before disposing the leaves in the compost, select some beautiful samples, dry them between thick books and decorate your walls with them.
Level of difficulty
Original & quick
What we need:
Beautiful dried leaves tesa® Masking Tape for Curves
How we do it: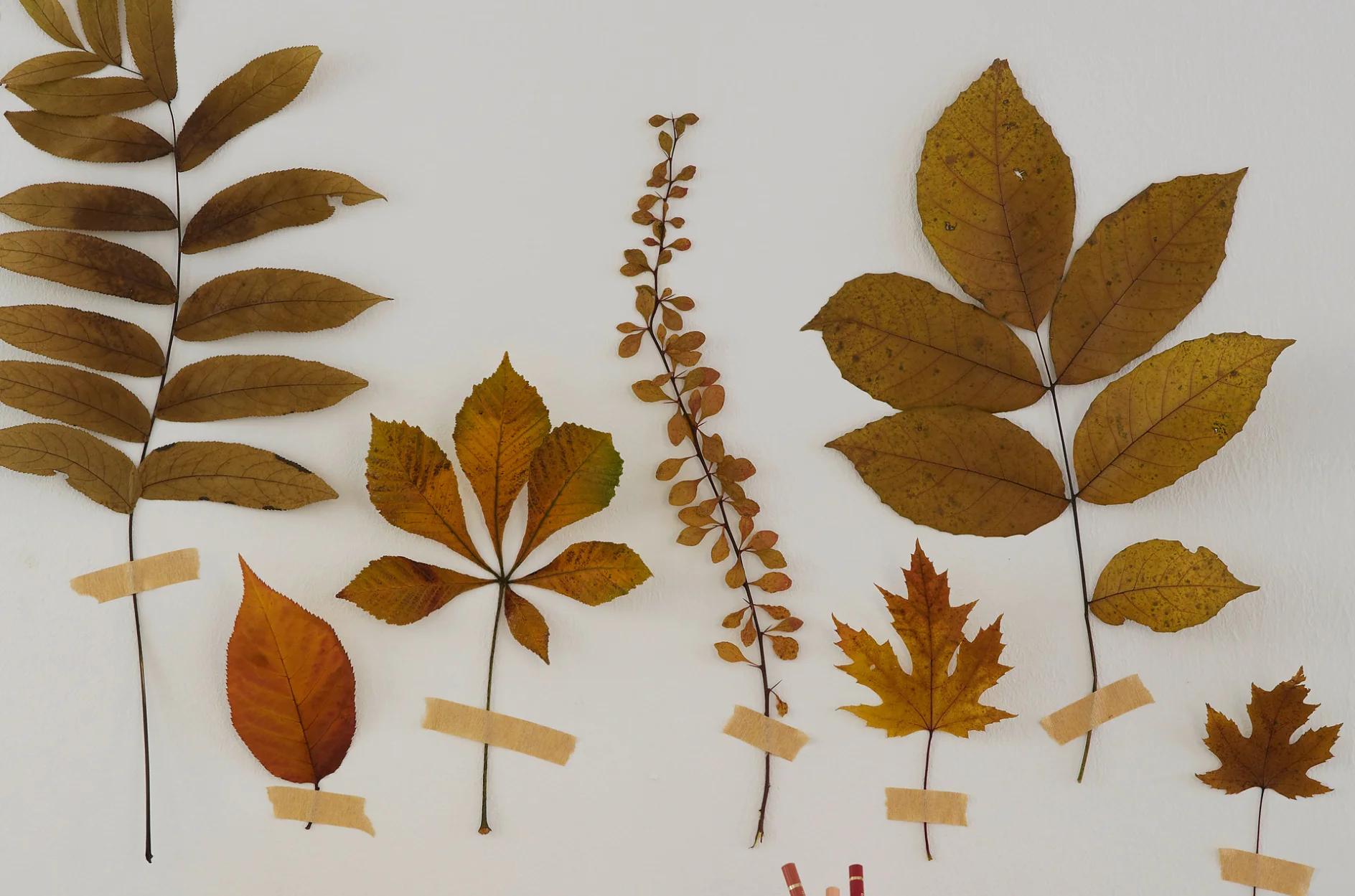 Simply attach the dried leaves on the wall, using a strip of masking tape.