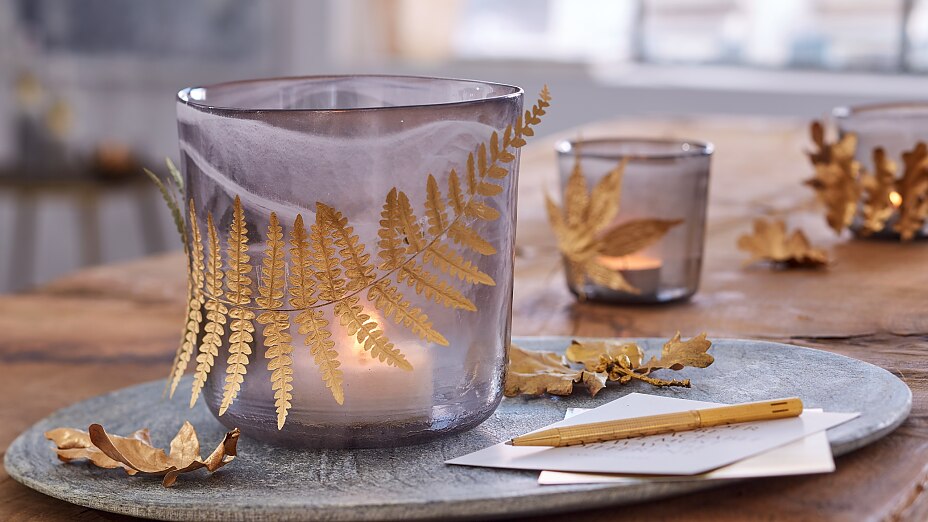 First, collect beautiful autumn leaves during a walk, then dry or press and color them. Finally, using the almost invisible tesa® Double-sided adhesive tape, you may easily create gorgeous fall candles!
---
---
We need:
Different lanterns made of gray glass
spray paint in gold
scissors
dried or pressed leaves
01
Collect all items and let's start!
02
Spray the leaves with the gold varnish and let them dry. Apply a strip of tesa® Double-sided adhesive tape on the backside of the autumn leaves.
03
Peel-off the protective film from the adhesive tape.
04
Glue the leaves on the lantern.