A paper lantern in blossom
Colorful lighting: Do you think these simple paper lanterns every dreamed that they'd be turned into works of art with hand-made paper flowers?
Level of difficulty
Leisurely inspiration
We need:
paper lantern
cord with socket
sturdy transparent paper
paper with flower design
hole punch
scissors
pattern hole punch with large flowers (approx. 4 cm)
ribbon 2 mm x 18 cm per flower
tesa Easy Stick ecoLogo®
tesa extra Power® Perfect cloth tape (red)
tesa® double-sided tape
How we do it: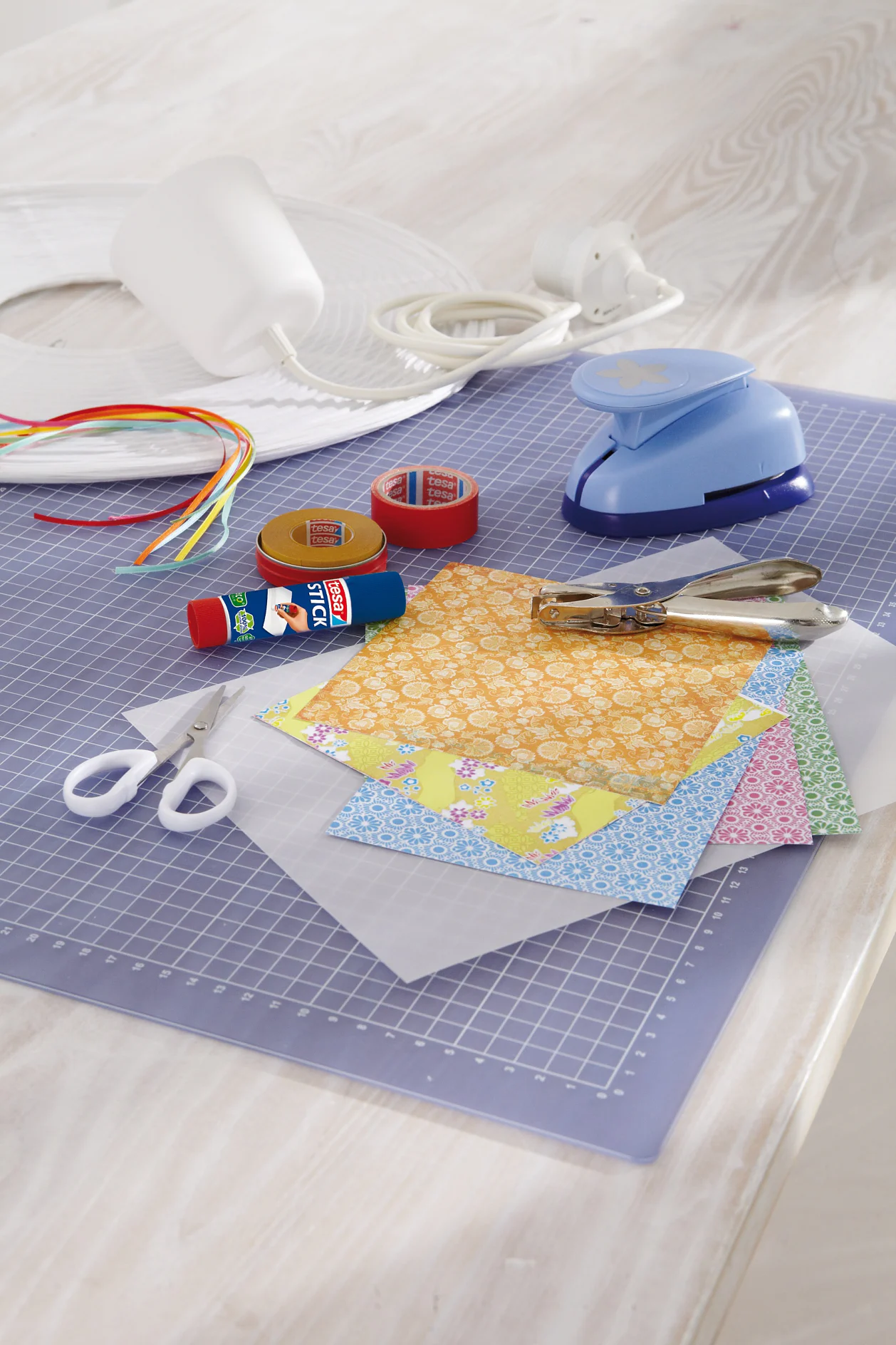 Collect all items and let's start!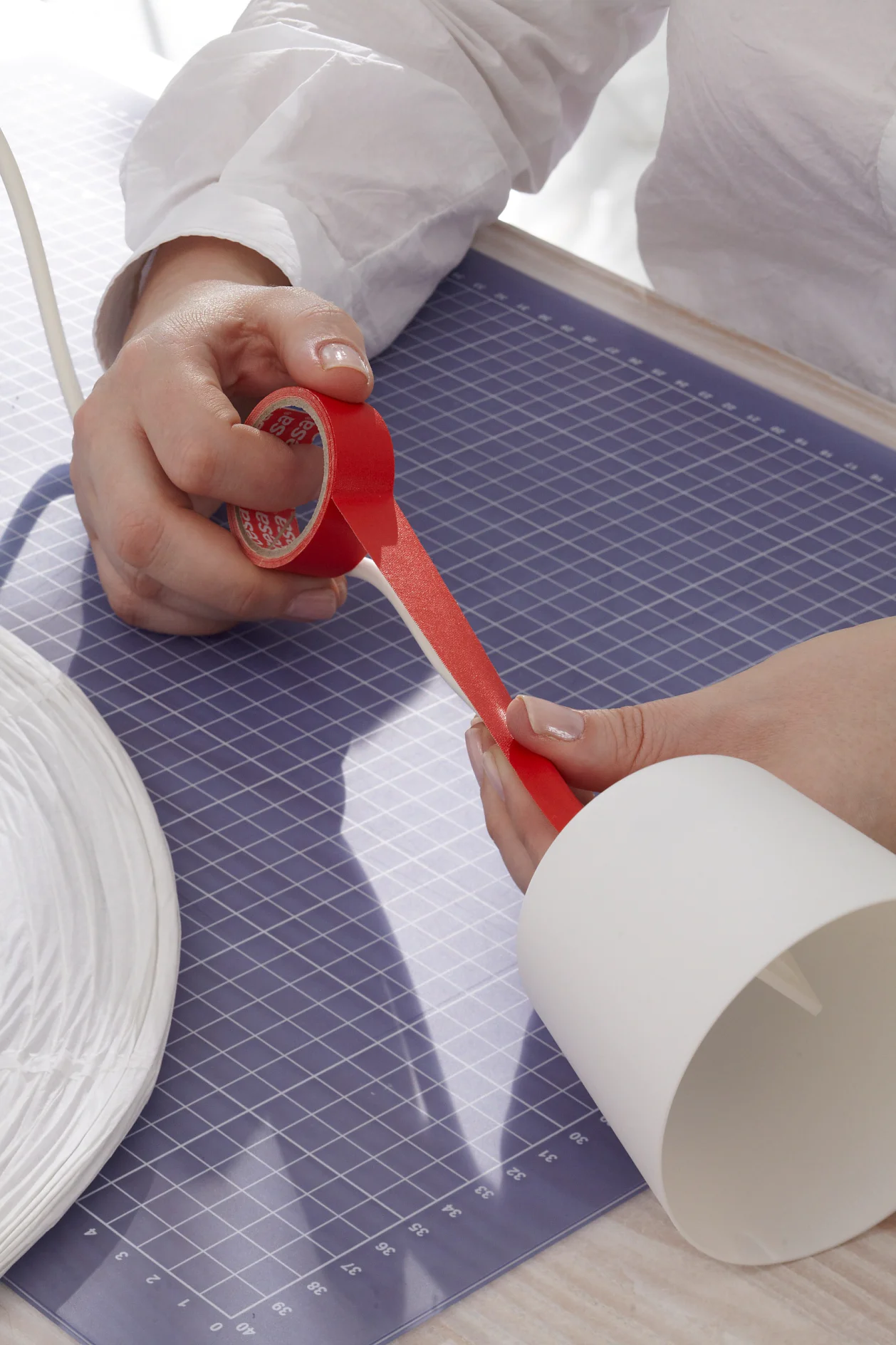 Tape the tesa extra Power® Perfect cloth tape lengthwise along the cord and press it down to close the seam.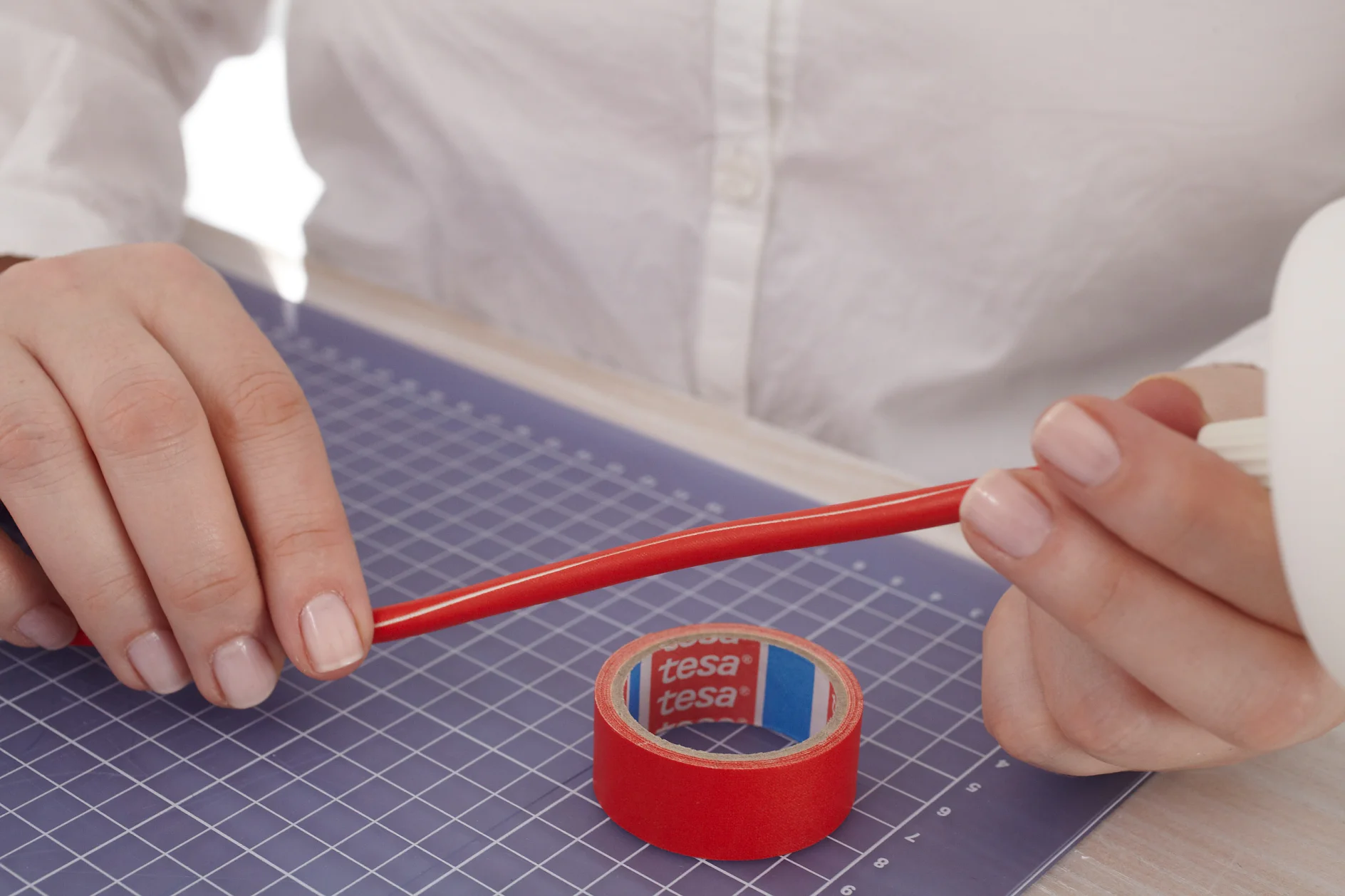 If it's too thick, repeat the process from the other side to hide the open seam.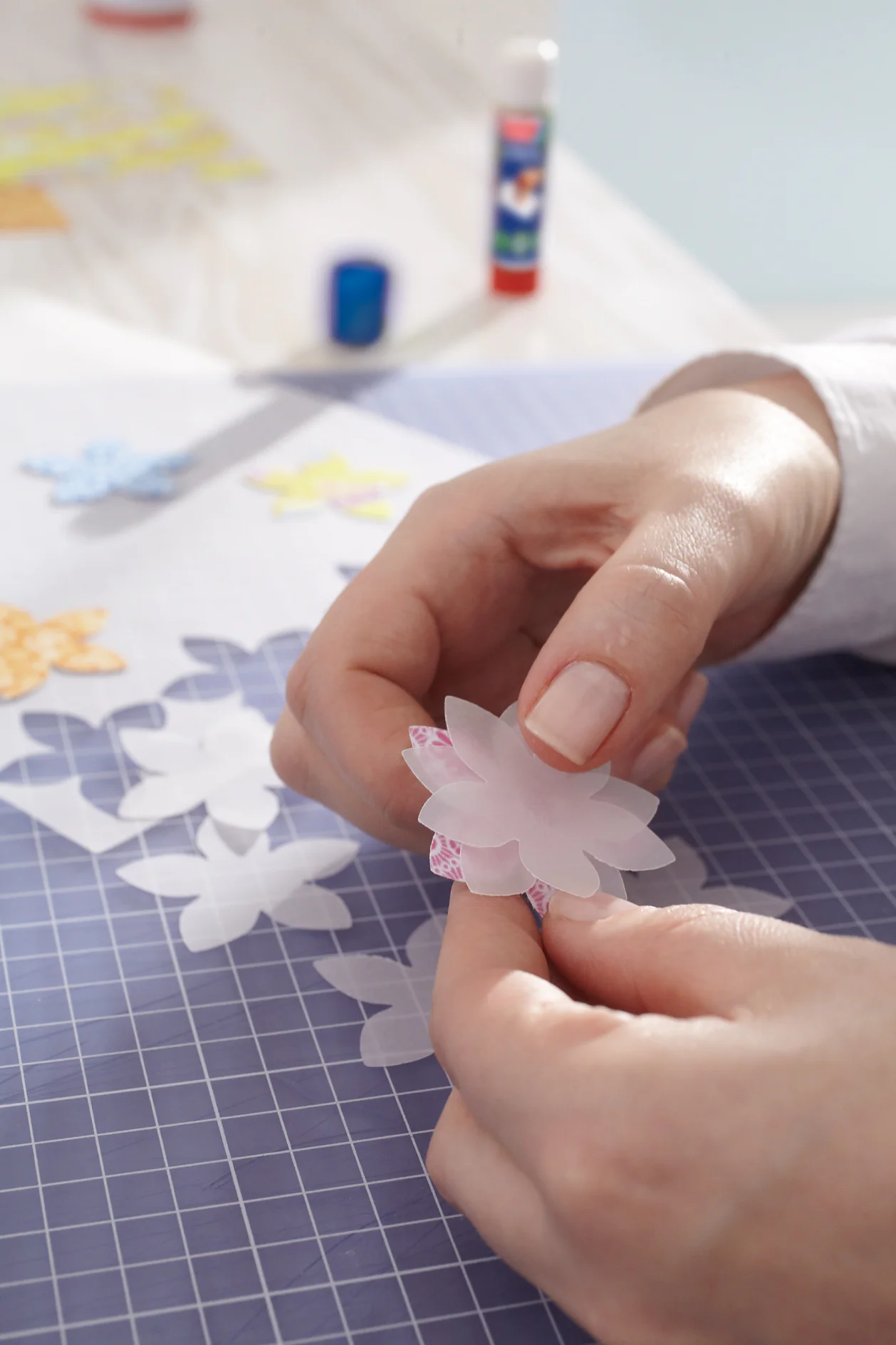 Use the pattern hole punch to punch shapes out of the flower paper and the transparent paper and stick them together with tesa Stick ecoLogo®: Each flower is made of 3 petals, 2 x transparent and 1 x patterned paper.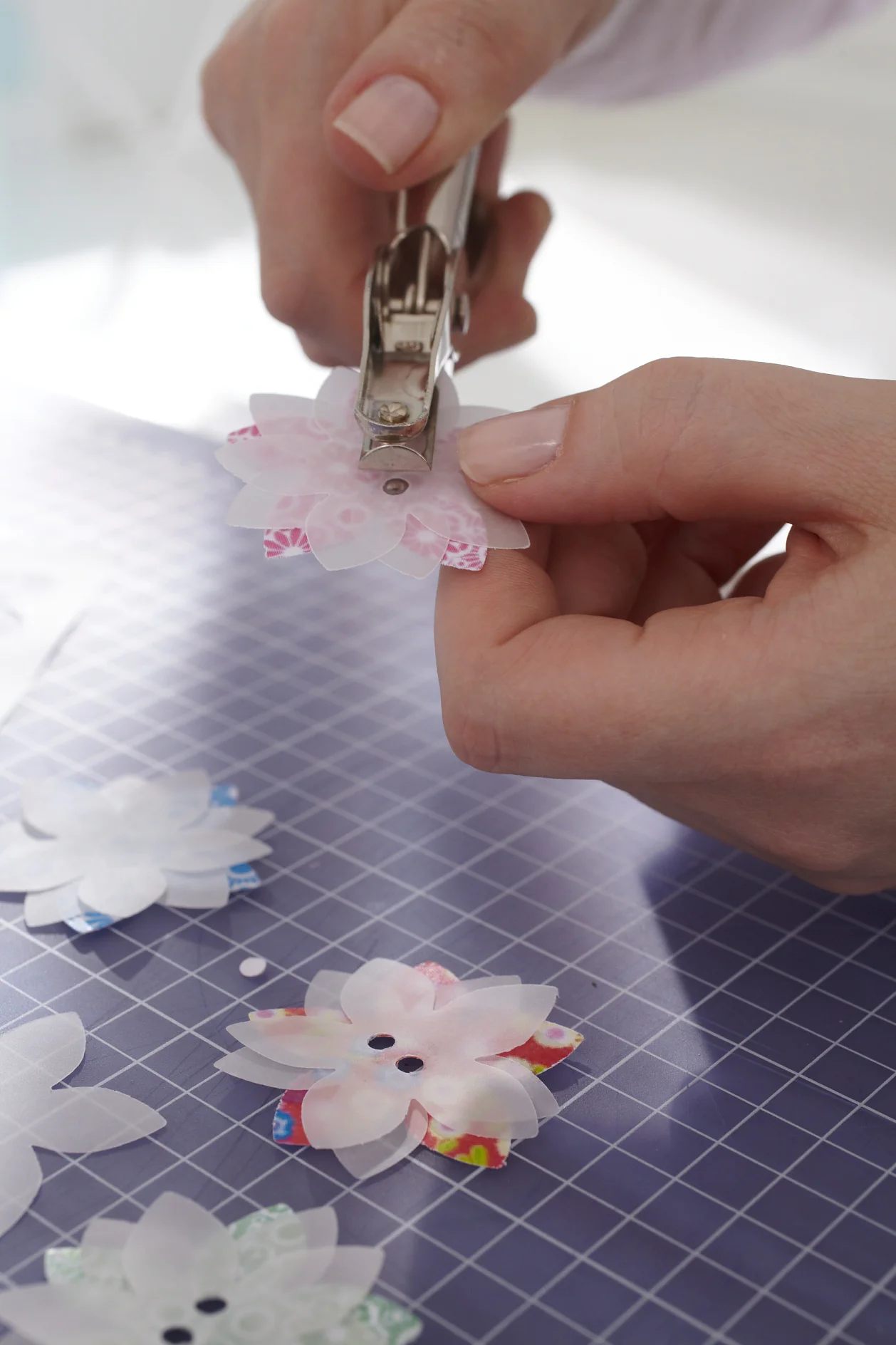 Use the hole puncher to punch 2 holes side by side in each flower, leaving some distance in between.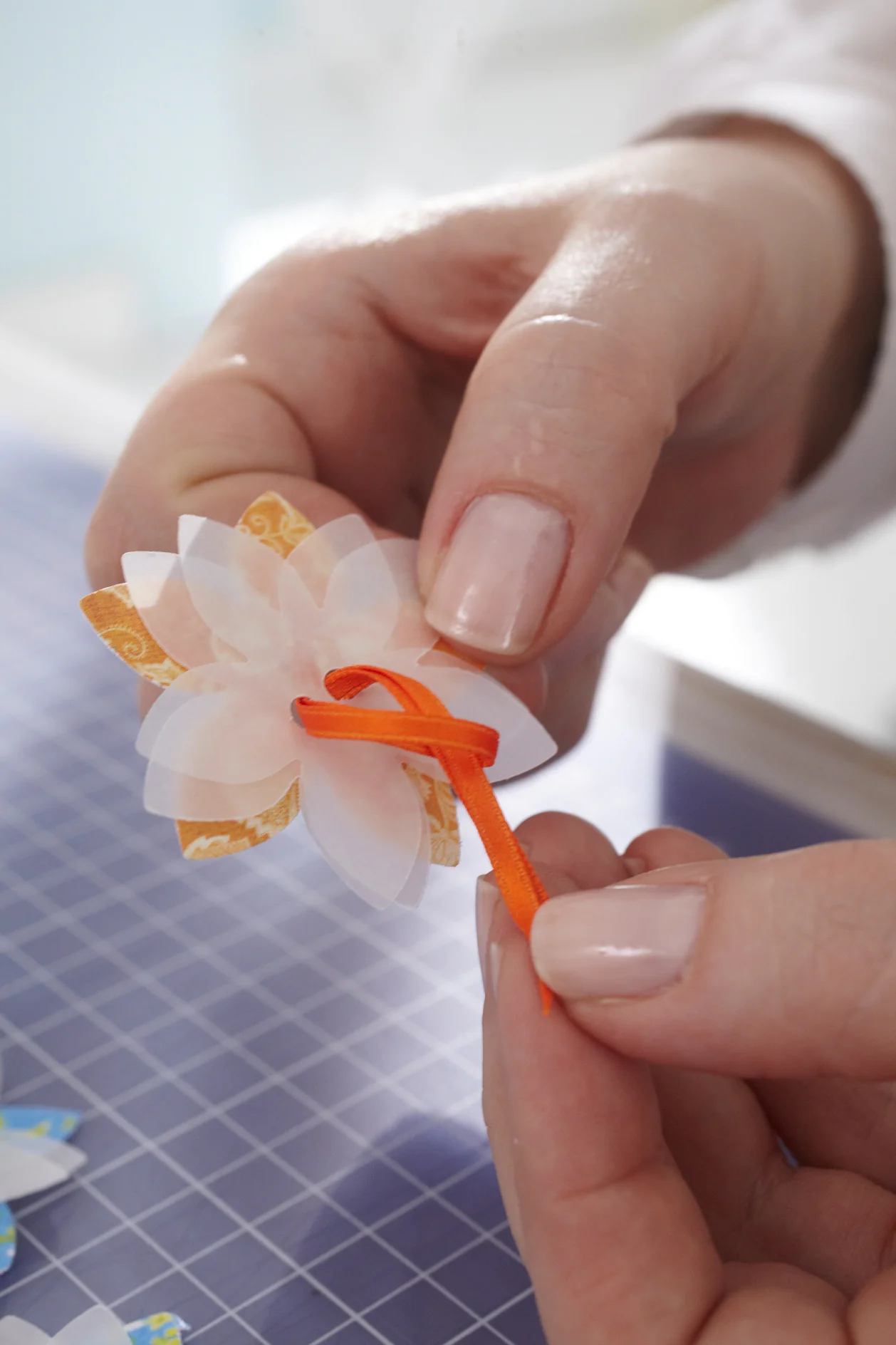 06

5. Attach the flowers

Thread the matching ribbon through the holes in the shape of a noose, pull the noose tight and attach the finished flowers to the lantern with tesa® double-sided tape.