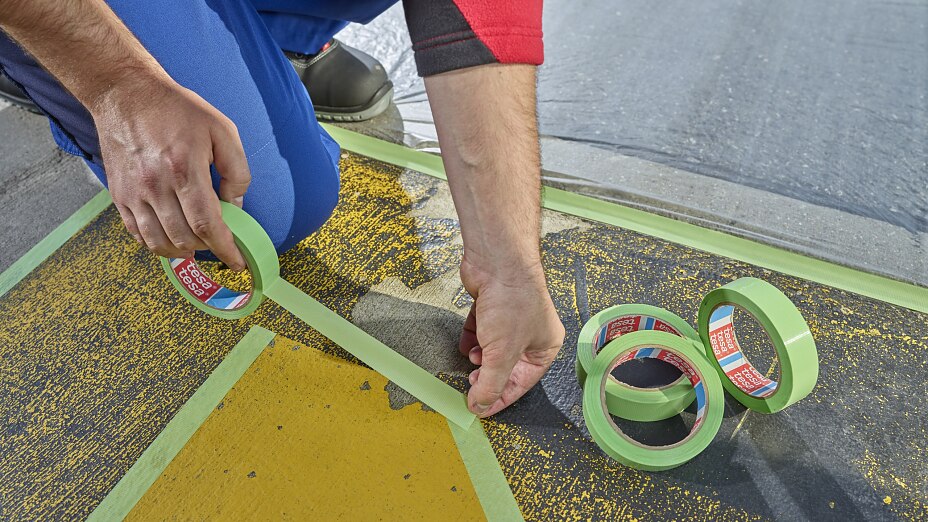 tesa

Introduces New Multipurpose Outdoor Cloth Tape
While cloth tapes are very useful for many applications, a large portion of the tapes available on the market is not suitable for outdoor use. tesa has now launched a new product that combines the advantages of a cloth backing with excellent weather resistance.
---
---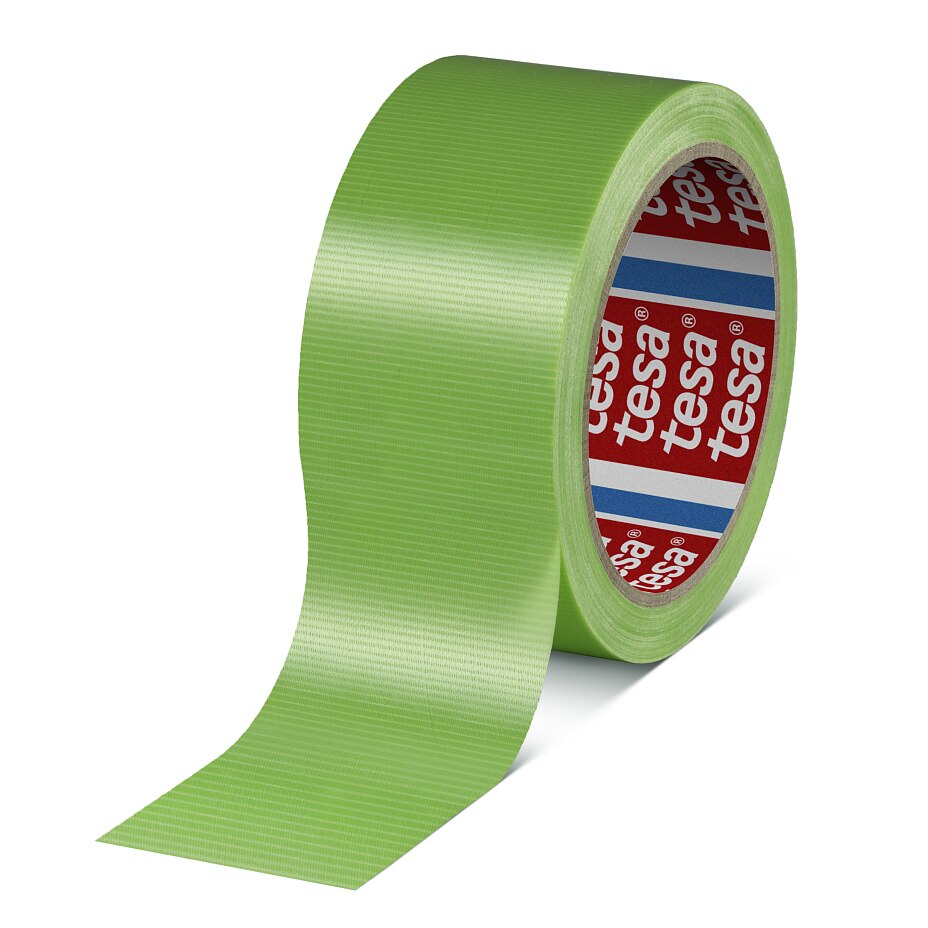 tesa® 4621 is a cloth tape that is UV resistant and water repellant for months. It is ideal for multiple outdoor applications like masking, surface protection, and lightweight bundling. Due to its reinforced backing and bright green color, it is very robust and easy to spot. The outdoor tape can be used for both short-term and permanent applications. During the first eight weeks of outdoor use, it can be removed without leaving residues. If the tape is left in place permanently, the adhesion remains strong for several more months.
Applying the
tesa

® 4621 Outdoor Cloth Tape

tesa® 4621 is very comfortable to use. The cloth tape is easy to unwind and can be torn by hand in both vertical and horizontal directions. No cutting device is needed, which is convenient and efficient, especially in outdoor situations. The tape is thin and highly conformable and has a good initial adhesion even on rough surfaces. As the tape is slightly transparent, it is easy to position it on marks. If necessary, it can also be repositioned without much effort.
 
For more information on our multipurpose cloth tapes for outdoor use, please get in touch with us and request a sample roll!