For people and society
As part of our social commitment, we are committed to equal education and opportunities for the next generations. Thus, tesa supports a large number of educational projects - increasingly also internationally.
Encouraging the next generation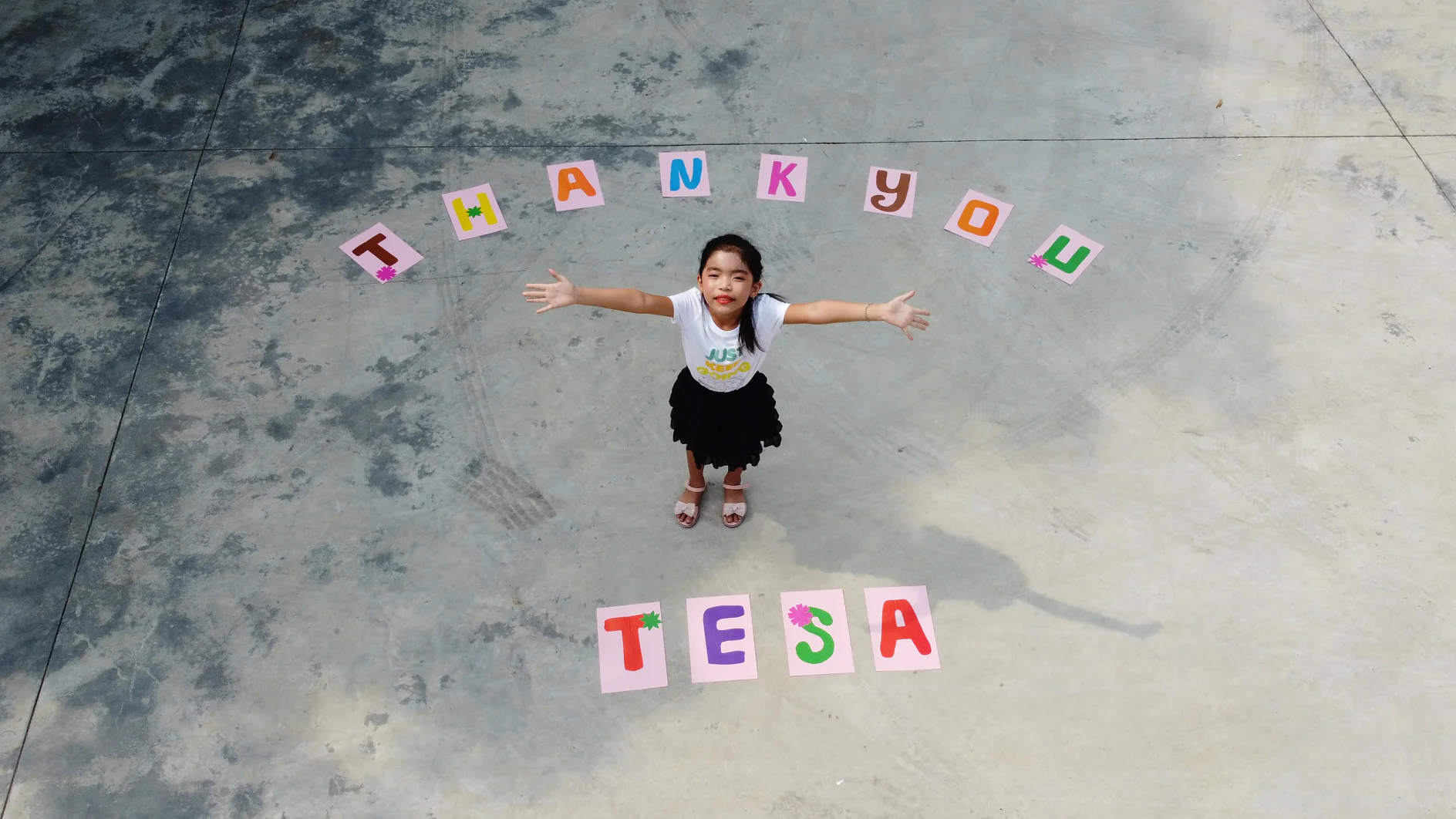 Just as it did in 2020, in 2021 the coronavirus pandemic posed major challenges not only for us as a company, but also for society as a whole, which has had an impact on our social commitment and involvement over the past two years. In 2020, tesa put together a donation package amounting to five million euros in an effort to provide help quickly and without all the red tape during the global crisis. By the end of 2021, more than € 3.6 million had gone to a variety of social and humanitarian projects worldwide. One area that was especially close to our hearts was the education partnerships.
These are a suitable addition to our social commitment and involvement thus far: We at tesa are interested in helping young people again access specifically to subjects in science, technology, engineering and mathematics (STEM) as well as important future technologies. The area of focus "For the next generation of innovators" has therefore been a part of our sustainability agenda since 2020. We began initiating projects in this area in Germany in 2014, and there have also been comparable projects in China since 2020. But due to the coronavirus pandemic, we were only able to continue our STEM efforts for young people in a limited capacity or, in many areas, not at all in 2021. Other educational projects with humanitarian objectives took more of a priority.
More about our social commitment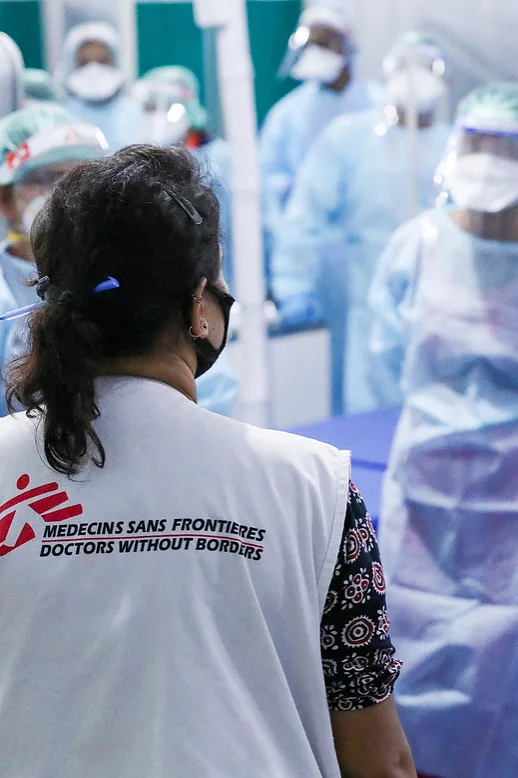 Fight Against Corona
Read more
Education partnership with Save the Children
The overall situation with the coronavirus has threatened living and learning conditions for millions of children around the world, which is why tesa has been fighting side by side with the Save the Children organization to mitigate the negative impacts of the pandemic since 2020. With a donation amounting to € 1.25 million, we had supported selected projects in six countries – India, Vietnam, China, Mexico, Italy and Germany – on three continents by the end of 2021. tesa and Save the Children decided to continue their education partnership also in 2022. With another € 250,000, tesa is helping Save the Children to enable 150 million children around the world to return to school safely – this time with the global initiative "Safe Back to School." With this global campaign, Save the Children is doing what it can to prioritize the right to education of children around the world.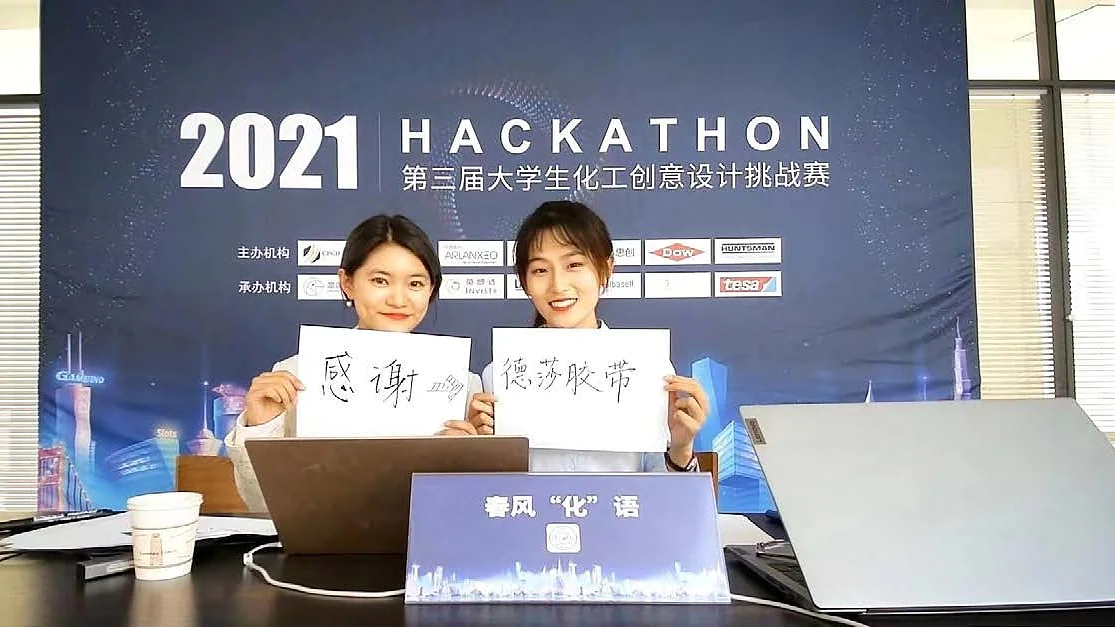 STEM skills are important for preserving our livelihoods and for social progress. They also help to deal with current challenges such as the COVID-19 pandemic. As a technology company, we aim to support young people in these subjects and, in the future, to recruit qualified up-and-coming talent. We develop our age-appropriate learning opportunities in close cooperation with partner schools, universities, STEM companies and other partners. tesa experts from different fields provide an insight into their everyday working lives.For instance, students in 11th to 13th grade will receive a fun introduction to STEM subjects through the corresponding courses. Students between the ages of 19 and 25 likewise face the decision of which career they should pursue. We aim to assist them in their decision-making through working student activities and internships.
tesa teams up with schools: STEM courses in Suzhou
It's important to us to nurture the talented minds of tomorrow and inspire children and adolescents to take an interest in technology and science – for example, in the form of school partnerships. The tesa plant in Suzhou, China, offers weekly STEM courses at a local school that are taught by our research and development employees there. With fun experiments and practical exercises, 30 students between the ages of 11 and 13 are acquainted with a variety of technical topics such as sound transmission, surface energy, air circulation and pressure, and the properties of light.
Innovation challenge for university students: 2021 Hackathon in China
We're also looking to reach and motivate younger university students and inspire interest in our world. In 2021, we sponsored the Young Talents' Chemical Innovation Challenge Hackathon in China with nine other companies. The purpose of the competition is to provide chemistry and materials engineering students with an initial insight into the chemical industry and help them choose their subject of study and career. We and the other partners supported more than 60 student projects in the areas of sustainability, circular economy and energy savings. One of the projects we supported took third place.