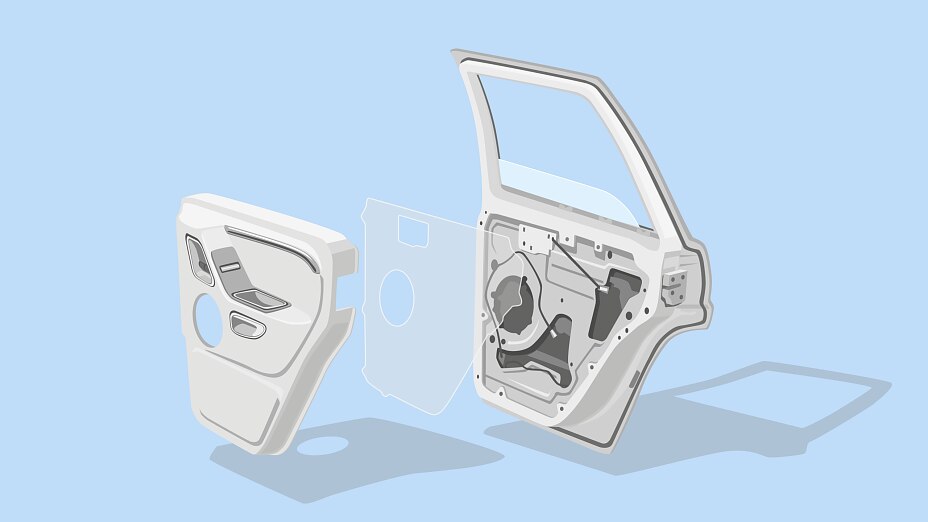 Adhesive Tape Solutions for Door Systems
From mounting to protection – we help you to supply highly functional door panels.
---
---
An Open Door to Functionality and Style
Modern automotive door panels offer high comfort, style, and functionality. This leads to various surface technologies and exacting customer requirements. We have developed special self-adhesive solutions, which meet all the requirements of door applications.
It is our business to support you and your products on a daily basis during the entire product development process. We put you and your suppliers first by giving you individual attention and advice for optimal results. We have the converting capabilities and dispenser know-how to provide you with the right customized solution for your requirements.
Door Applications
Our tapes are suited to the different steps of door assembly. The proven benefits of our system solutions include:
Permanent mounting of decorative trims, door pads, frames, crash sensors, and different material, such as leather, foam, textiles, and plastic
Enhanced driving comfort through the elimination of BSR (buzz, squeak, and rattle) and airborne noise
Reliable mounting of roller blind components
Surface protection of components such as decorative trims, door panels, door handles, armrests, and door sills against mechanical impact and dust ingress
Water shield sealing and insulation for door panels
Light blocking for ambient lights
Mounting of LED FPC and light components