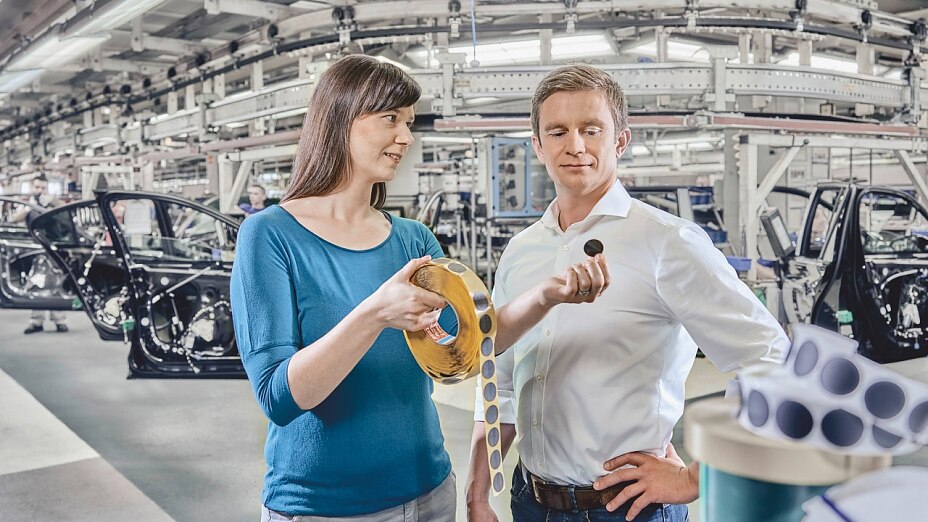 ---
---
Greater process efficiency starts with me.
With a full-time focus on improving the application of our tapes, I oversee a wide range of lab testing, process evaluation, and field tests for North American OEMs and their tier suppliers. Together with my colleagues in Europe and Asia, I am part of tesa's global applications team that adds value across the automotive value chain.
I work closely with customers to improve their production processes as it relates to the application of our  tapes. Since every plant is different, we typically begin with a thorough site assessment to identify areas where production efficiency can be optimized. If our customers apply tape manually, we introduce custom applicators that ensure a more efficient, ergonomic process. For automated application processes, we help prototype and trial specialized equipment that fits seamlessly into the production line.
The automotive industry is in motion 24/7/365, so we make sure our customers have the tools, knowledge, and training they need to apply our tapes easily, consistently, and cost effectively.
Areas of expertise: site assessments, custom hand applicators, automated application technology, factory acceptance testing, process improvement, prototyping, quality control, thermodynamics, kinematics, fluid dynamics, strength of materials, FEA, C++, GD&T