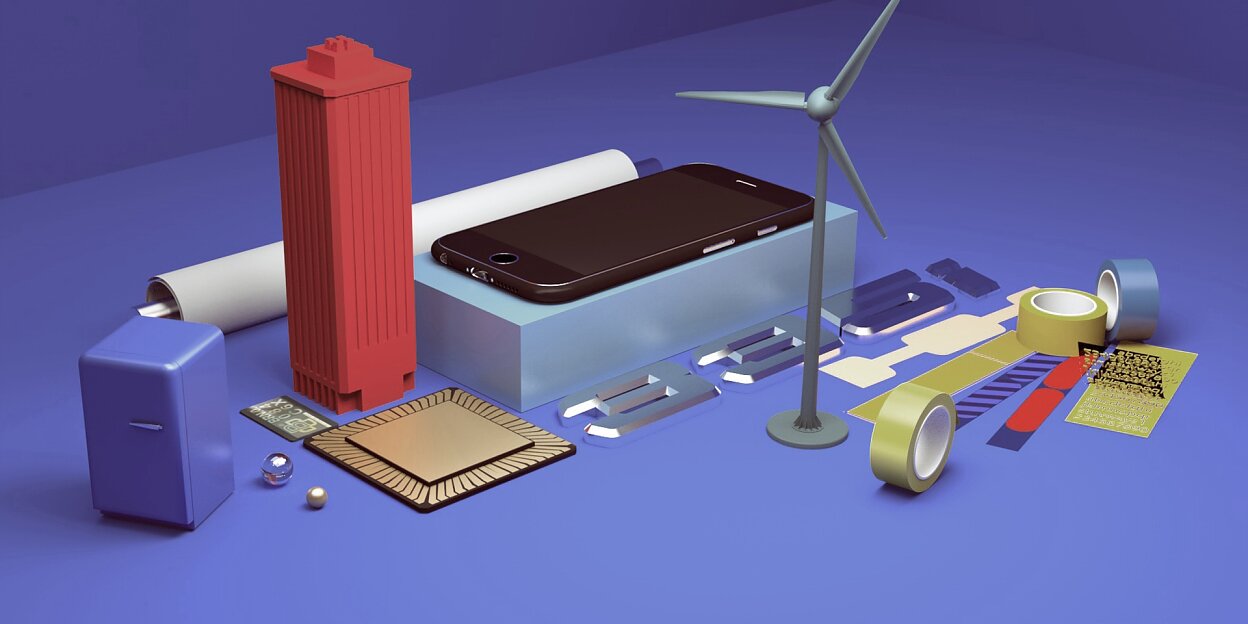 Where is adhesive tape used in industry?
Industrial adhesive tapes optimize magazine cover printings, catch crooks and sometimes also help to heat up coffee. They are indispensable in numerous industrial products.
---
---
Industrial adhesive tape exists for many areas and even more applications. In most smartphones, there are more kinds of adhesive tape than there are apps. And every day, enough adhesive tape to cover Australia is required to bundle cables in new cars. We will introduce six classical applications for industrial adhesive tapes.
The electronics industry

We can definitely say one thing about the electronics industry – thanks to it, adhesive tapes are at our side all the time. For example, in our smartphone. According to a 2015 survey in Germany, 17 percent of surveyed users installed over 31 apps on their mobile phone. What they do not know was that the number of tesa adhesive tapes installed in their smartphone is around 45.
While users swipe across their touchscreen, oblivious to them, one level below, each individual special adhesive tape is doing its work layer by layer: adhesive tapes hold the layers of the screen together (unnoticed, since they are extremely transparent and optically clear); they block the light inside and direct it to where it should go, divert heat so that the processors do not burn out, and they cushion the impact if the device with its 31 apps and 45 adhesive tapes falls to the floor. In the process, adhesive tapes are so inconspicuous and thin that they can be used for any design. Incidentally, tapes also play a role in LED televisions, laptops and digital cameras and in navigation and communication systems for cars.
Your Adhesive Solution Partner for Consumer Electronics
Our adhesive tape solutions for smartphones, tablets, notebooks, TVs, OLED technologies, displays, wearables and other smart devices.
Learn more
The automotive industry
800,000 square metres – so more than 112 soccer fields – is roughly the total area of adhesive tapes that is used every day to enable the two to five kilometres of cable that run through every new car to be bundled in a sensible way.
In total, up to 50 adhesive tapes are travelling around in a new car. While some get on board for the assembly of components or as protection during painting and must exit after the production line, others do their work quietly for many years. They close production-related holes and hold trim, sills and cladding for all temperature-related expansion of the bodywork on site. And they dampen vibrations and noises, for example, in the seat and dashboard. The weight saved relative to screws and studs easily matches that of a bobblehead, although we haven't checked that (yet).
Automotive Tapes and Solutions
Based on our vast experience and our excellent adhesive technology, we are experts in adhesive tape solutions for automotive customers.
Learn more
The paper and printing industry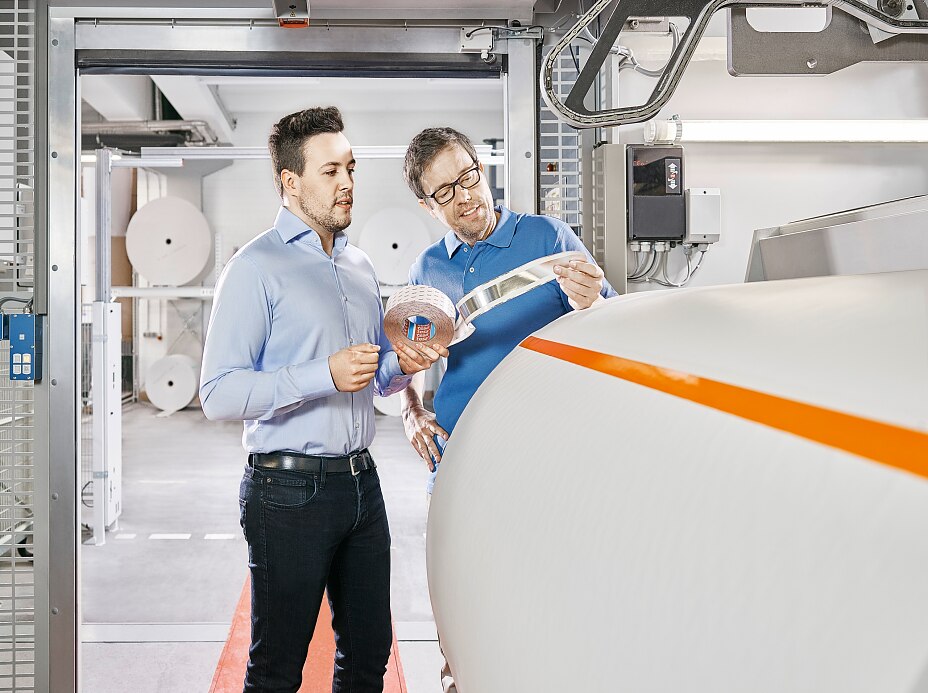 Sometimes, industrial adhesive tape must also serve every plate – to put it more precisely, the assembly of the printing plate in the offset printing process. This is because the print picture is different for each plate assembly, i.e. the mounting of the plate on the printing roller. The choice of the adhesive tape used for mounting makes it possible for printers to influence the print quality.
In newspaper printing, by contrast, it is a question of speed, namely contact times. Here the adhesive tapes connect enormous paper rolls in fractions of a second to ensure a change in the ongoing operation and with the machine running at full speed – this is called "flying splice". The speed record for changing rolls is roughly 1,900 metres per minute.
Paper, Print and Allied Web Processing Industries
Paper or film splicing and flexo plate mounting tapes are a few examples from our comprehensive range for web material production and processing.
Learn more
The brand protector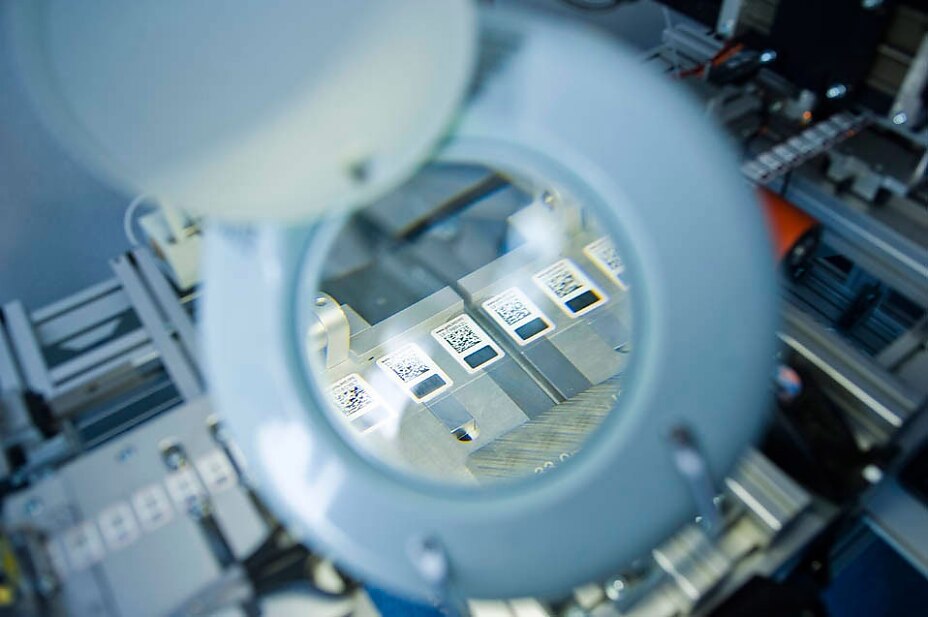 Brands are of enormous economic significance for industry. That is why they protect themselves against forgeries or product piracy – in many cases by using special adhesive labels. Across industries, this prevents damage to brands, since worldwide, this type of damage meanwhile amounts to roughly 230 billion euros per year.
tesa scribos® offers adhesive marking labels that make it possible to trace each individual product and authenticate it. The data can also be used to optimize distribution and logistics processes: if you know how many products were produced and which paths they take, you can use this transparency along the entire logistics chain.
The construction industry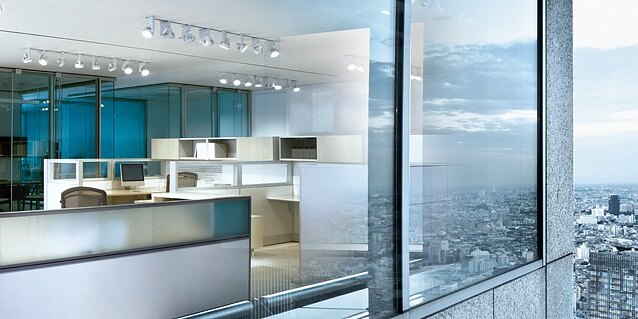 An adhesive tape for the construction and building industry will definitely be found in windows, doors, lifts, air conditioners, furniture, glass partitions, display windows, solar elements or skyscraper façades. Material, design and requirements change with the "visions" of architects and developers who would like to figure out what is technically possible.
Building & Construction
Cladding, Doors & Windows, Building Wrap and other markets
Learn more
The household device/appliances industry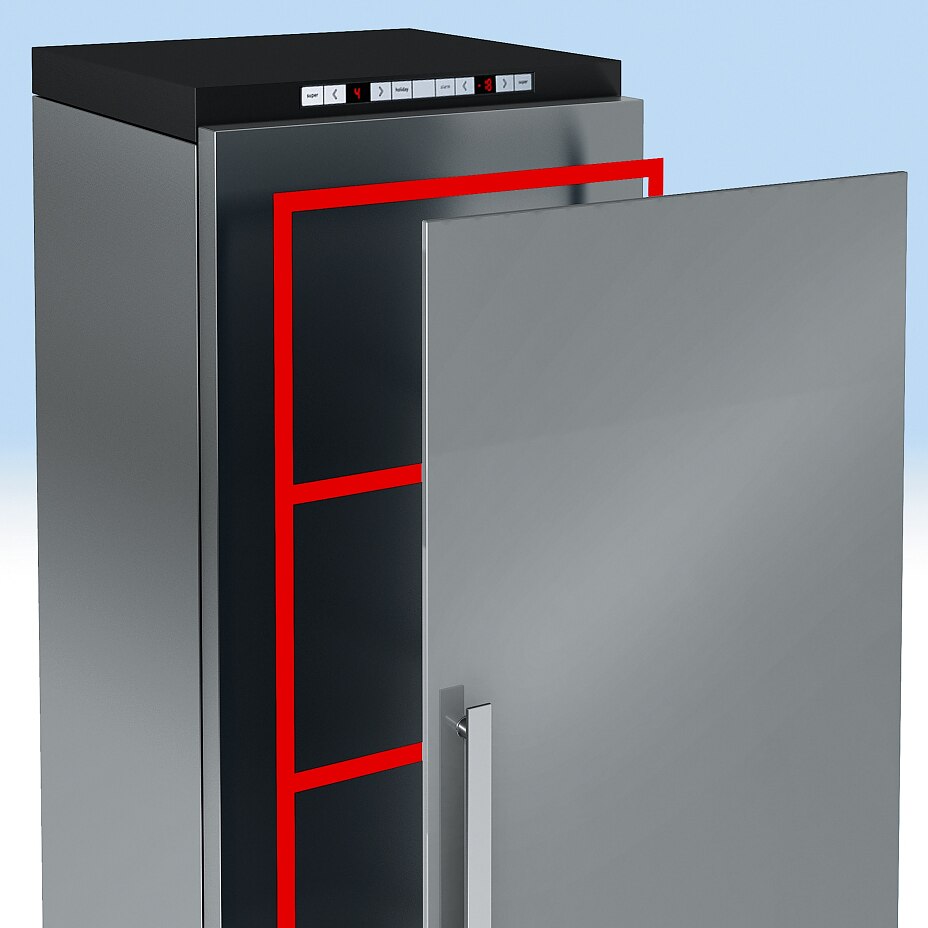 We call refrigerators, stoves, cooking hobs or other household appliances "white goods". They are generally objects that are large and bulky. That is why adhesive tapes have traditionally ensured transport safety or helped in the production process. But "white goods" are also increasingly integrating electronics, new materials and miniature control panels. This is requiring more and more special adhesive tape. Since refrigerators, for example, have become "intelligent" today and have touchscreens that let ice cubes tumble out of a dispenser or brew a cup of coffee, there are double-sided adhesive tapes for control panels, dispenser units and decorative glass panes. They keep these parts tight and the energy balance in the green range.
All Articles on this topic
Where is adhesive tape used in industry?
---