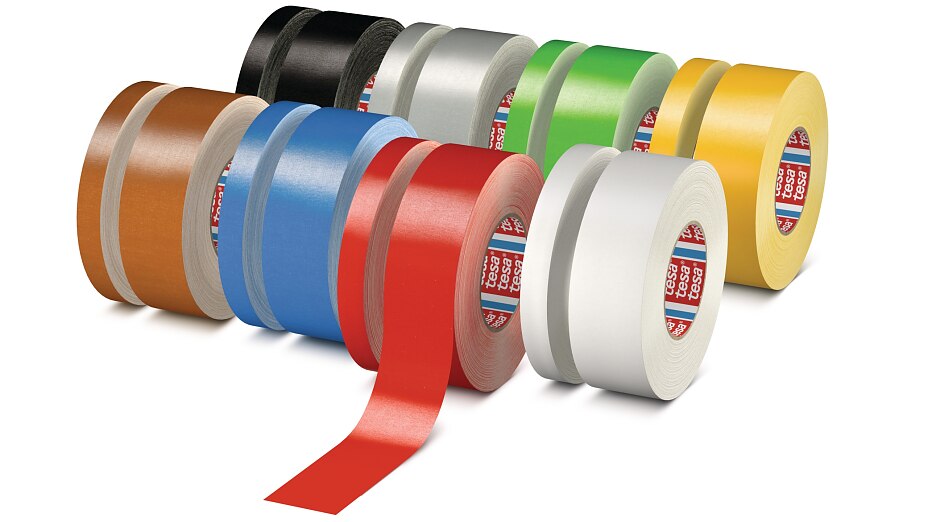 Cloth Tapes For Temporary Repair Applications
Cloth tapes are ideal products for temporary repair applications. They are able to bond to rough surfaces and can be removed quickly and cleanly after use. From general purpose repair tapes, to cloth tapes for specific industries: our comprehensive range of cloth tapes has you covered.
---
---
Cloth Tapes
Cloth tapes are a product of many names. Whether you refer to them as as cloth tape, duct tape, gaffer tape or 100 mile an hour tape (100mph tape), the end result is simple. A high performance product designed to offer quick adhesion even on hard to adhere and rough surfaces. tesa Australia and New Zealand offers a broad range of cloth tapes to meet the demands of a wide variety of applications in industrial markets, as well as home and in the office.
Cloth Tape Uses
tesa cloth tape is widely used indoor and outdoor in various industries, from construction, transportation, to automotive industry as:
Repairing tape
Masking tape
Sealing tape
Packing tape
Insulation tape

The key features of a cloth tape are: 
1. The mesh count of the backing – the higher the mesh count, the higher the tensile strength. The mesh count also offers additional features such as abrasion resistance which is critical in applications such as sandblasting.

2. The type of adhesive coating: Premium cloth tapes and speciality cloth tapes are coated with a natural rubber adhesive. Sometimes they are coated up to 3 times which provides superior resistance to the effects of weathering and UV light.

3. Adhesive type: Natural rubber adhesives are used on all of our cloth tapes. The natural rubber adhesive is critical for applications requiring residue-free removal, such as in the entertainment and exhibition industry. For our speciality cloth tapes, the adhesive is 'thermoset' i.e. it is highly cross-linked which gives it a higher temperature resistance, making them suitable in even the most challenging environments.
4. Waterproof: PE laminated and PE extruded backing make certain cloth tapes waterproof, hence suitable for making pipes waterproof or fixing leak.
5. Colour range: Cloth tape such as tesa 4688 is available in various colours, including red, green, blue, white and black. Ideal for colour coding and labelling.
6. Adjustable in width and size: tesa Australia and New Zealand can cut cloth tape to meet size requirements, from wide cloth tape, narrow dimensions.
Cloth Tape vs. Duct Tape
When comparing cloth tape with duct tape, there are certain difference to be found between the two types of adhesives. These characteristics should be taken into consideration when choosing the right tape for your application.
Cloth tapes are easily removable, while duct tapes are semi-permanent
Cloth tapes are often tearable by hand, while duct tapes require tools to be cut
While both tapes are waterproof, cloth tape is able to resist high heat temperatures
Cloth tapes often have a matte finish, while duct tapes also come in reflective finishes
Duct tapes can be stretched and are more flexible than cloth tapes
Sandblasting Tape
Sandblasting tapes are designed to provide a strong hold during sandblasting operations, while bring removable without leaving any adhesive transfer or residue. Sandblasting tapes are conformable and flexible, and provide resistance to chemicals such as water, oils, and acids.
tesa

Cloth Tapes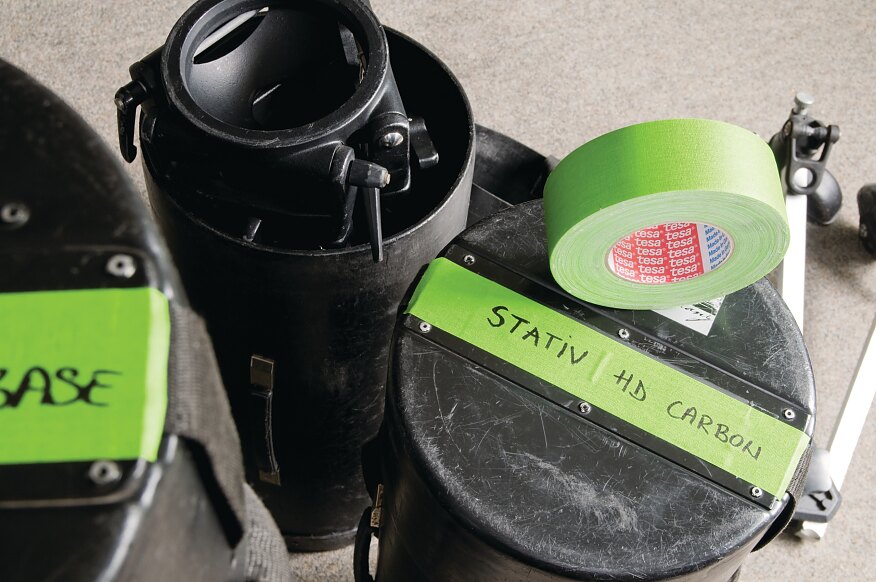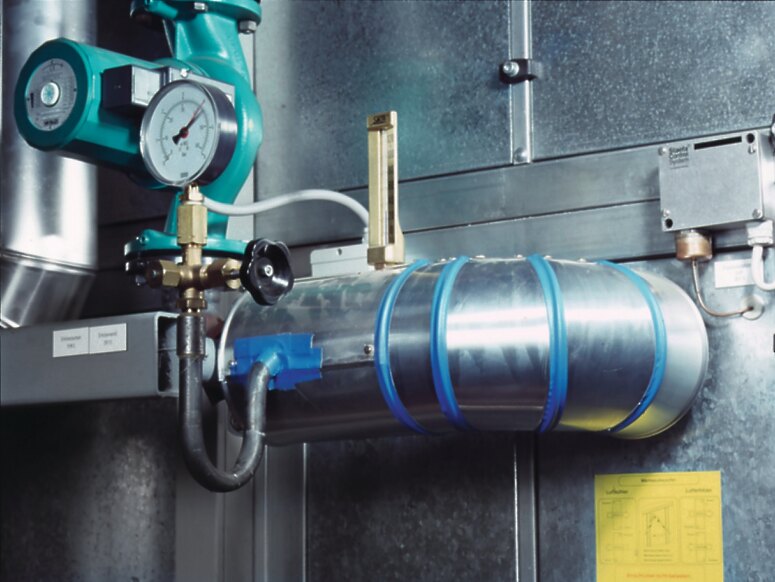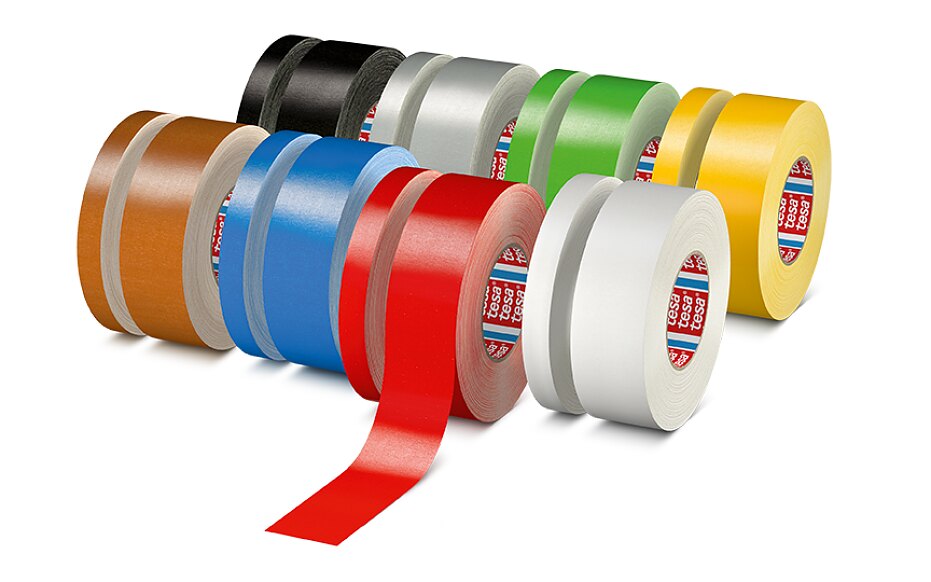 Explore tesa's comprehensive range of cloth tapes, ideal for temporary and industrial repairs.