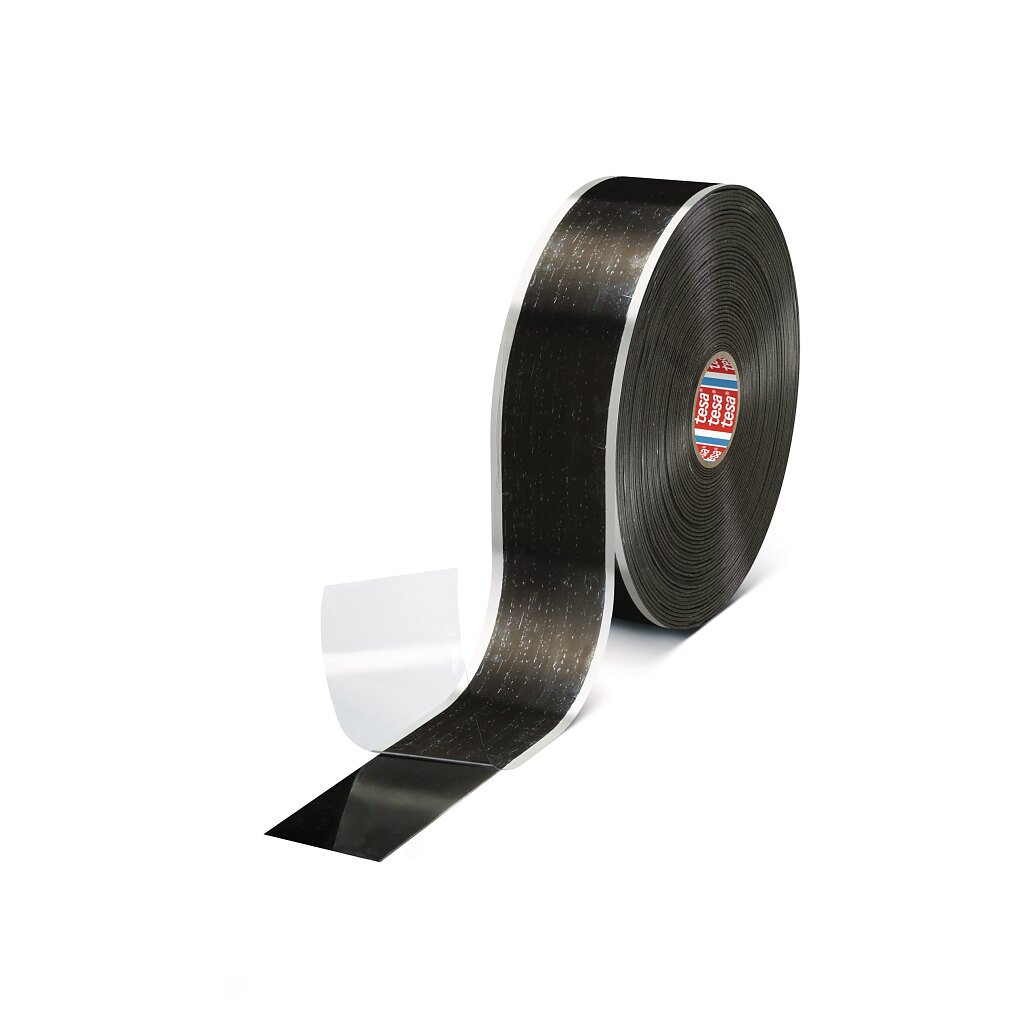 tesa

® 4600 Xtreme Conditions HD

Self-fusing silicone tape for heavy duty applications
tesa
® 4600 Xtreme Conditions HD is one of
tesa
´s premium tapes. It is a strong self-amalgamating silicone tape which seals with itself without adhesive. It is applied with tension by wrapping the tape around itself.
tesa
® 4600 Xtreme Conditons HD creates a water tight, permanent sealing. No drying time is required. Its flexible material can be applied smoothly on any kind of surface, including wet or warm, dirty or oily. Xtreme Conditions can even be applied under water.
Due to its silicone backing the tape has an excellent resistance to various chemical substances, oils, acids, solvents, salt water, UV radiation and extrem temperatures.
tesa
® 4600 for heavy duty applications comes with a thickness of 750
µ
m and with a roll length of 10m. Xtreme Conditions is available in black and always comes with a liner.
Insulating and protecting wiring and connections
Sealing applications in engine compartment
Wrap hydraulic fittings and other exposed metal connections to prevent corrosion
Masking applications in powder coating, liquid coating, e-coating, anodizing and plating
Automotive applications for wire harness as well as general repairs
Various bundling, securing, wrapping and repairing applications
.... and many others! Do not hesitate to ask
tesa
for more information!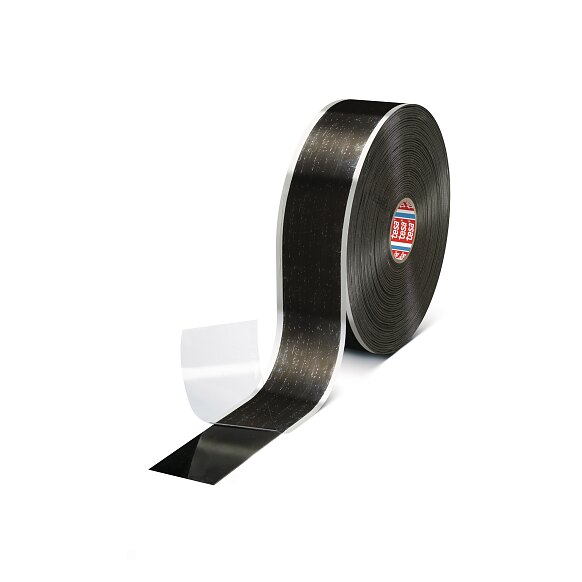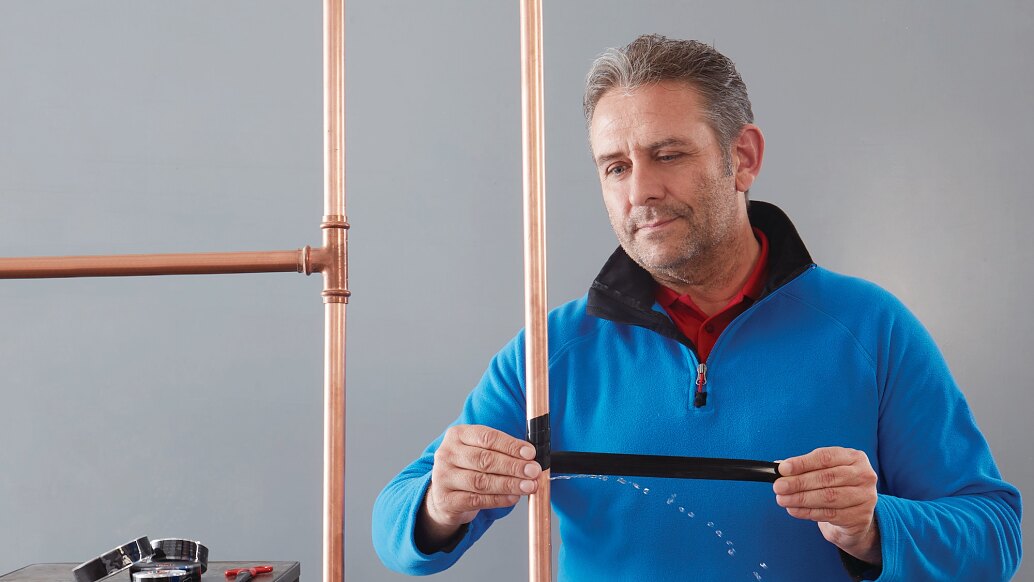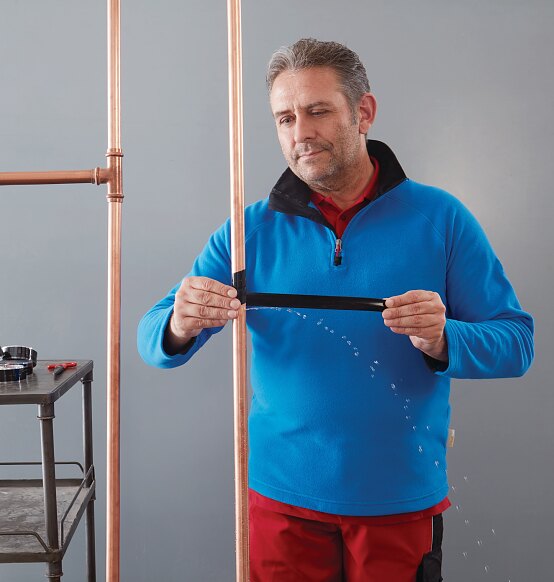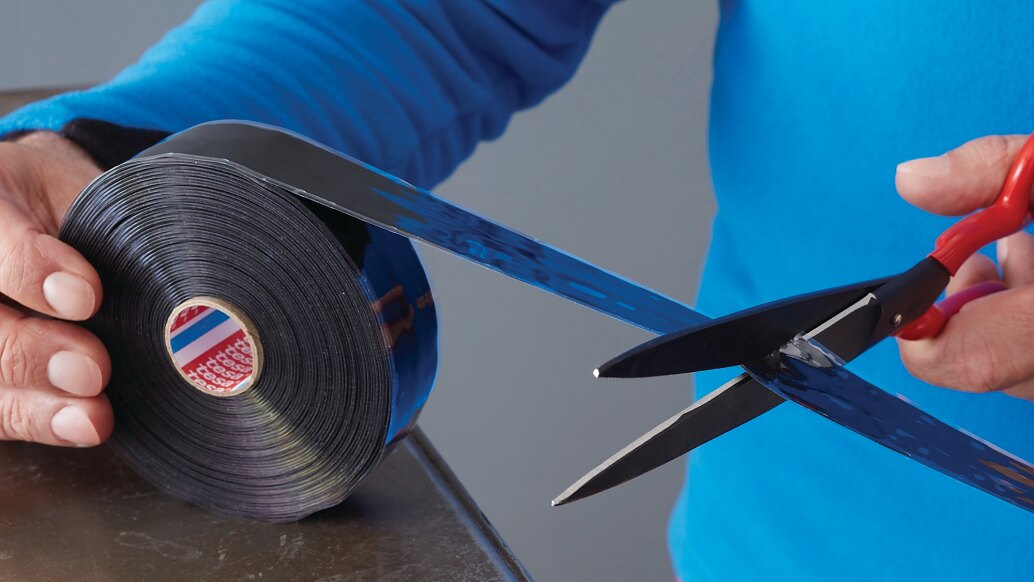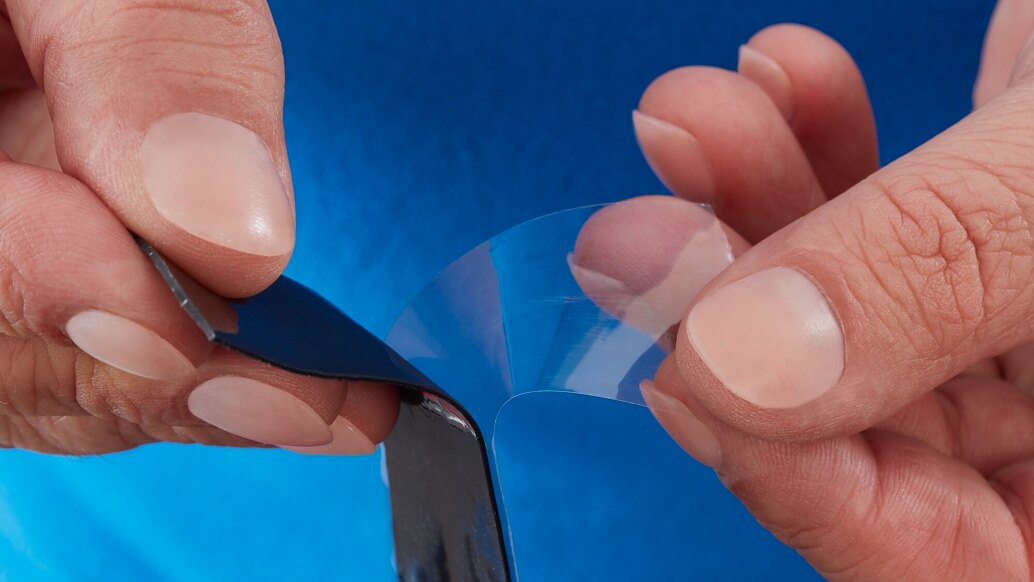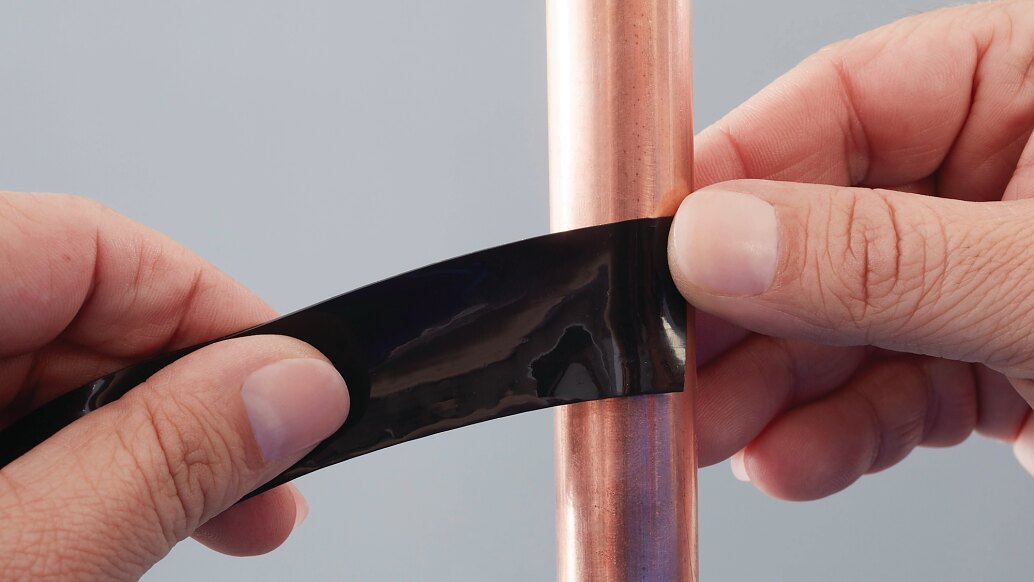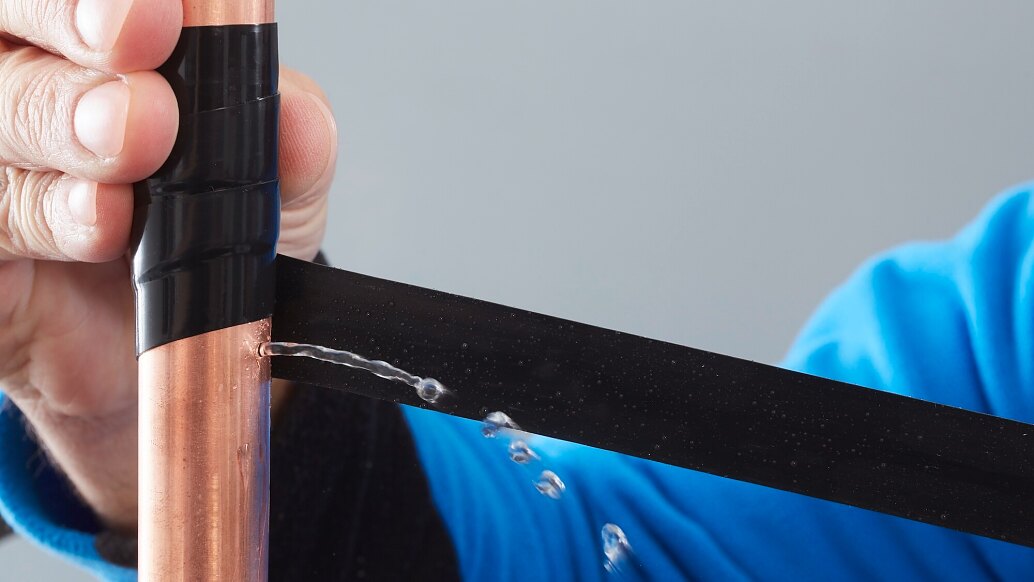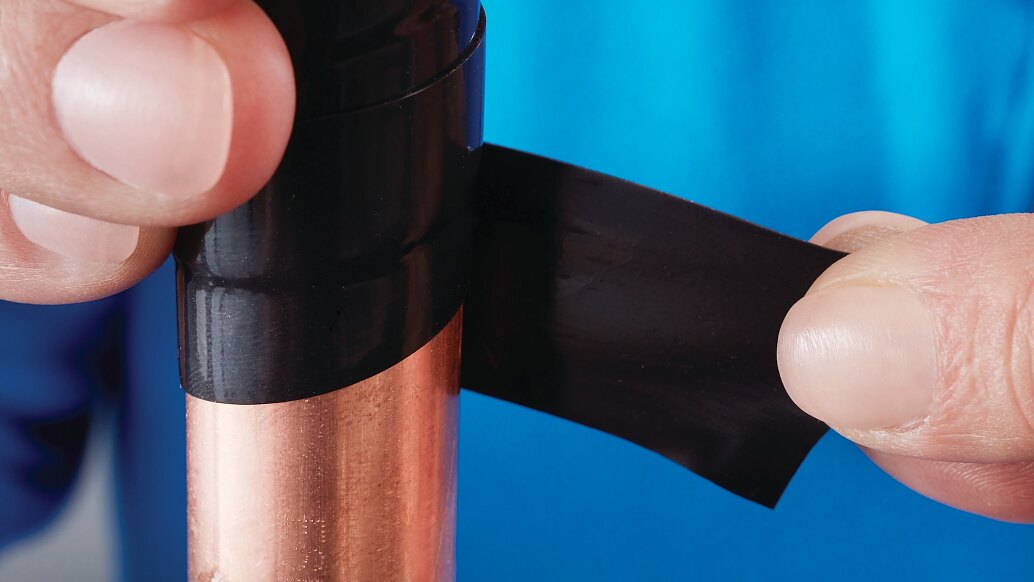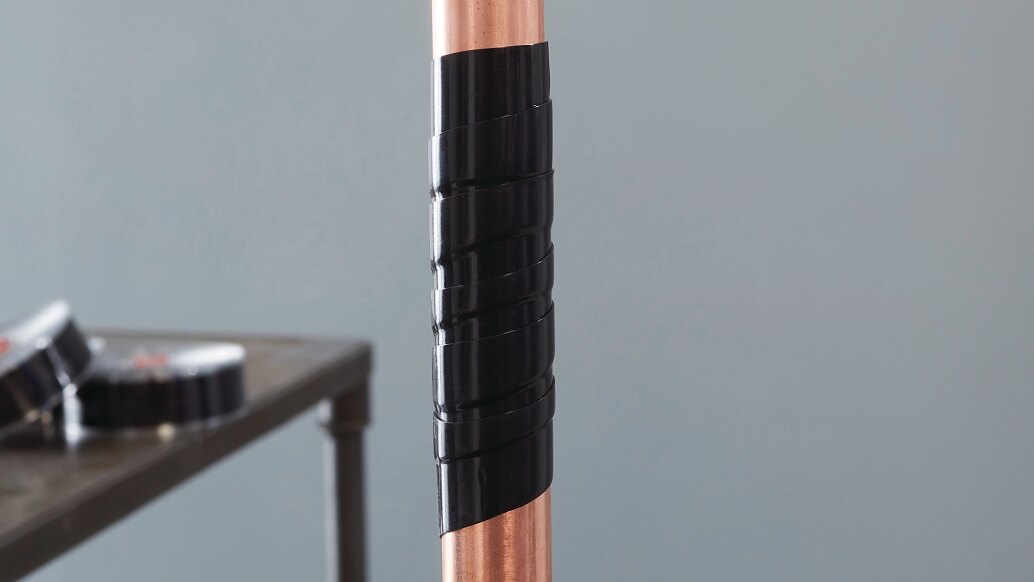 Properties / Performance Values
| | |
| --- | --- |
| Elongation at break | 450 % |
| Abrasion resistance | very good |
| Tensile strength | 45 N/cm |
| Temperature resistance min. | -60 °C |
| Hand tearability | low |
| Easy to remove | Yes |
| Water resistance | very good |
| Dielectric breakdown voltage | 12000 V |
Stretch the tape to at least double its normal length. Apply it tight on the surface and overlap it tight around itself.
To serve the best purpose for standard electrical applications wrap 3 time with 100% overlapping.
For high pressure leaks (e.g. sealing of pipes) the tape should be stretched very tight and several layers should be used. Depending on the leak and pipe material the tape can withstand a pressure of 12 bar max. Please use max. 4 layers with approx. 100mm tape on both sides of the damaged pipe.
Due to the self-fusing process, after applying the tape on itself, a permanent bond is created. Therefore, the tape can be used once.
Please be aware: Xtreme Condition is not compatible with drinking water
tesa
® products prove their impressive quality day in, day out in demanding conditions and are regularly subjected to strict controls. All technical information and data above mentioned are provided to the best of our knowledge on the basis of our practical experience. They shall be considered as average values and are not appropriate for a specification. Therefore
tesa
SE can make no warranties, expressed or implied, including, but not limited to any implied warranty of merchantability or fitness for a particular purpose. The user is responsible for determining whether the
tesa
® product is fit for a particular purpose and suitable for the user's method of application. If you are in any doubt, our technical staff will be glad to support you.