Here's How You Can Easily Splice High-Slip Films
Solving the issue of splicing film materials featuring slip agents and a resulting low coefficient of friction
18 May 2020
Slip Agents Within Film Materials
Faster and more efficient manufacturing, converting, and processing of film materials calls for changes in raw materials and production processes.
One of the resulting aspects is the use of high slip agents to reduce the film's coefficient of friction (COF) and ensure sufficient slip characteristics of produced films, for example in Bi-axially Oriented Polypropylene (BOPP) or High and Low Density Polyethylene (HDPE/LDPE) films. The most common slip additives are organic waxes such as erucamide and oleamide.
Surface friction occurs between individual layers of the film material or between the film and the processing equipment and can result in issues when winding reels of film, when converting the film (e.g. bag production), or during packaging processes of final goods. To make high-speed processes possible, slip agents are added to the polymer during extrusion as a cost-effective solution to the problem of friction.
But the use of slip agents within film substrates does not only cause advantages. The printability of the film material can be effected and a limited performance of splicing tapes can lead to an enormous reduction of efficiency due to reduced machine speeds or web breaks.
The root cause for these issues are the slip agents which continuously migrate onto the film´s surface. Here they create a "boundary layer" which reduces the wetting effect of a splicing tape. The limited bond between film and splicing tape can then result in an unsuccessful splicing process.
Our "Black X" Makes the Difference
In order to overcome this situation and to provide a reliable solution for the flying splice application of high slip films, we have developed our completely new "Black X"
tesa® EasySplice tape.
The core feature of our "tesa® 51948 EasySplice FilmLine Black X" is the new very high tack contact adhesive. It provides excellent wetting properties on high-slip films to ensure a secure splice performance even at high machine speeds. The new contact adhesive also shows excellent splice performance on recycled film and non-woven substrates.
Another important product feature is the black PET backing. It ensures a reliable optical splice detection to minimize waste and supports an even adhesive laydown for optimal splice performance.
In combination with our unique and market proven tesa® EasySplice product design, we offer an outstanding solution for highest demands in efficient and reliable splicing during film processing, flexographic printing, and converting. The performance has been proven with laboratory splice tests and during a global field test at internationally operating flexible packaging producers: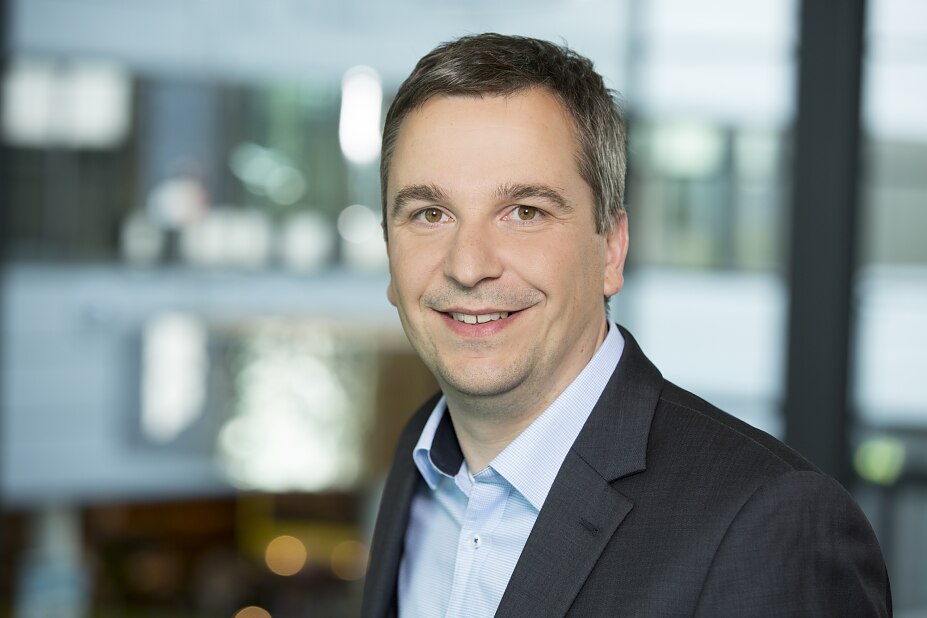 With not a single web break during our own laboratory tests at machine speeds up to 1000 m/min and a global field test at international film packaging producers we have proven the exceptional performance of our new

tesa

® 51948 EasySplice FilmLine Black X.
Steffen Ebenau
International Product Manager at tesa SE
Do You Want to Double Your Machine Speed?

Feel free to contact us through your local tesa sales representative or by using the form below to experience the performance of "tesa® 51948 EasySplice FilmLine Black X" on your shop floor.