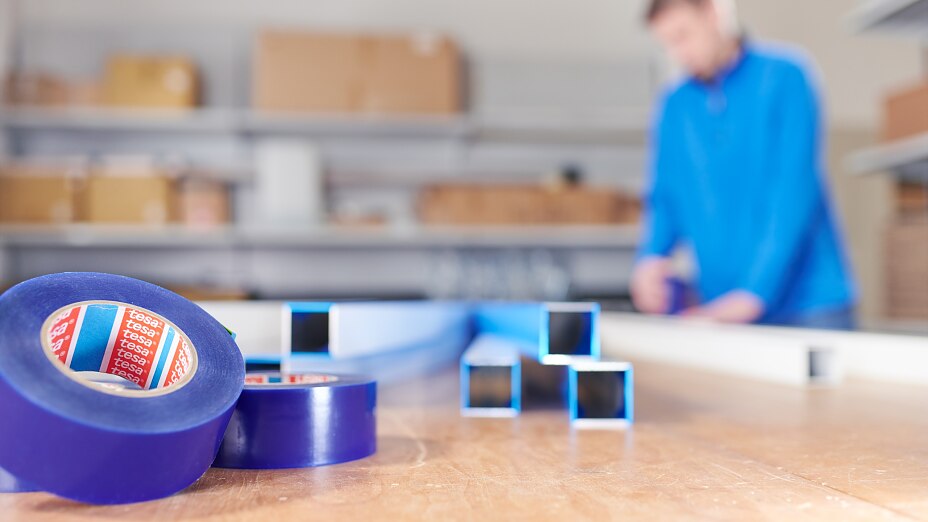 tesa

® 4414 Provides Weather Resistant Surface Protection
The new tesa® 4414 Strong PE Surface Protection is a cost-effective solution for indoor and outdoor use. The weather-resistant adhesive tape is particularly suitable for metal and plastic profiles and large objects such as trucks, trains, and ships that are often stored outdoors, but can also be used for surface protection during assembly and transportation.
 
---
---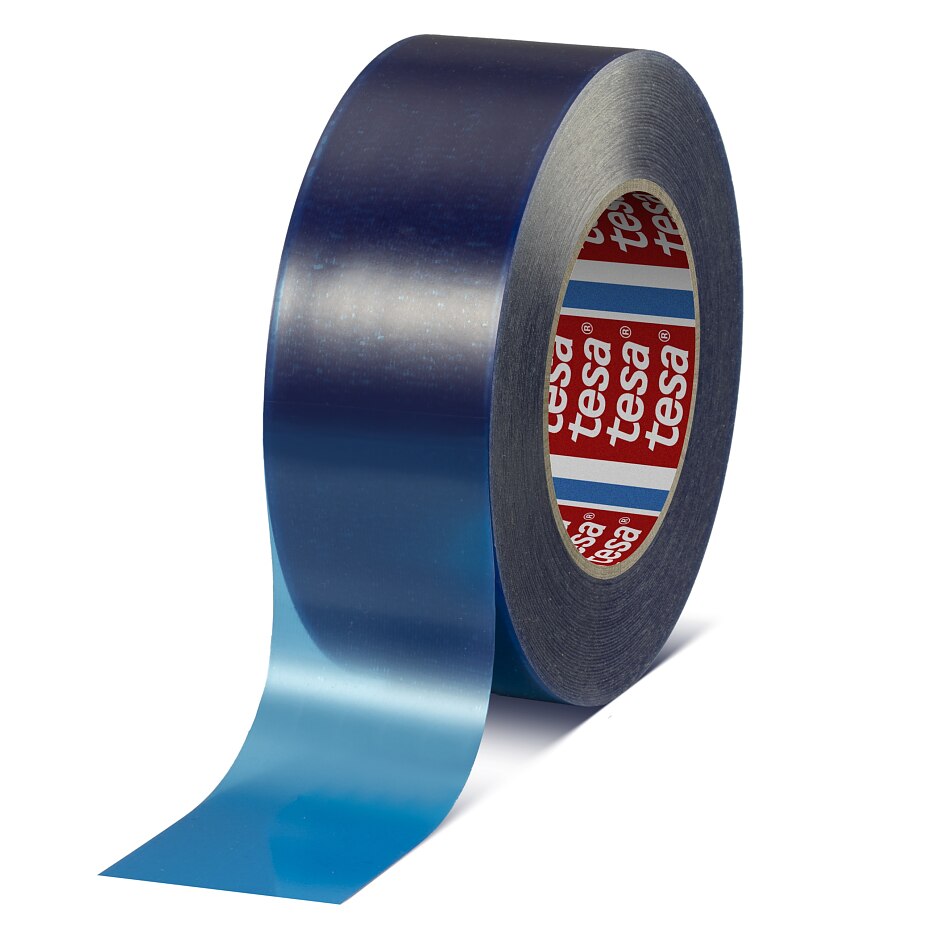 The thick PE backing of tesa® 4414 withstands wind, rain, and UV radiation for up to six months and reliably prevents damage from dust and scratches. Since the strong material hardly stretches at all and has a high tear resistance, tesa® 4414 is easy to apply and remove. The balanced adhesive system also contributes to the outstanding usability of the surface protection tape. The aging resistant acrylic adhesive has high tack but can still be removed without residue.
tesa® 4414 Strong PE Surface Protection has a translucent blue color that is easily visible in every phase of use. When the tape is applied, the color is helpful to cover the entire surface. During assembly, storage, and transport it is easy to see if the surface protection is still in place. And finally, at the point of use, the color helps to remove tesa® 441 completely and deliver the object in mint condition.
In short, the tape has exactly the properties needed in daily use to prevent damage to sensitive surfaces. 
If you would like to test the tesa® 4414 Strong PE Surface Protection yourself, please contact us or your distributor!