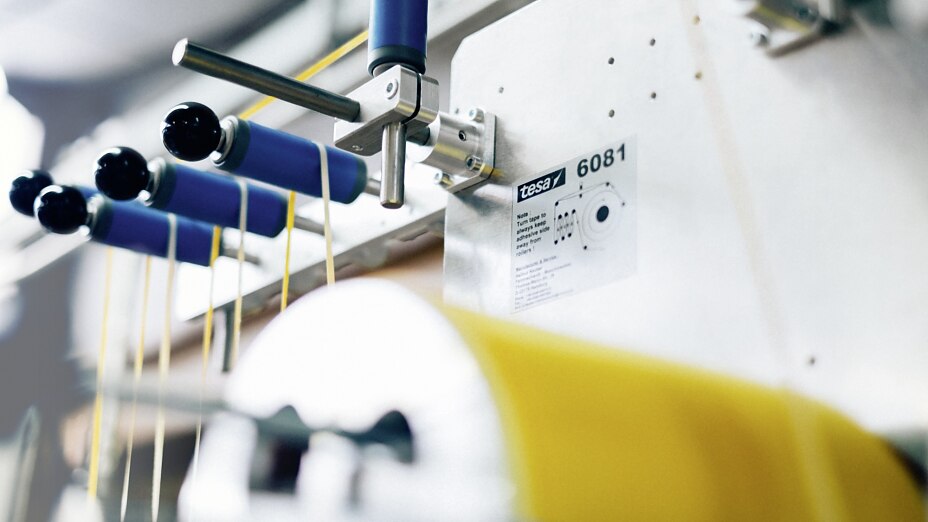 Ramping up resealable food packaging: Spool dispenser technology by

tesa

®
Food brands and manufacturers can further enhance their decision to use resealable packaging through cost-effective, easy to install and highly productive machinery.
---
---
Not only is your business minimizing plastic waste by eliminating the need for additional storage bags, resealable packaging is more convenient for your customers compared to fixed solutions — it allows them to open and close pouches, pillow packs and so forth with ease.
Furthermore, consumers benefit from the fact that resealable packaging is generally more hygienic and less messy than fixed rivals, as food residue often spills onto kitchen countertops when transferring food from its original packet to a storage tub or additional plastic bag. That's one reason why 81% of consumers prefer resealable food packaging solutions, according to studies[i], like single-sided bag sealing solution tesa® Lift & Reseal and our double-sided equivalents.
Production optimization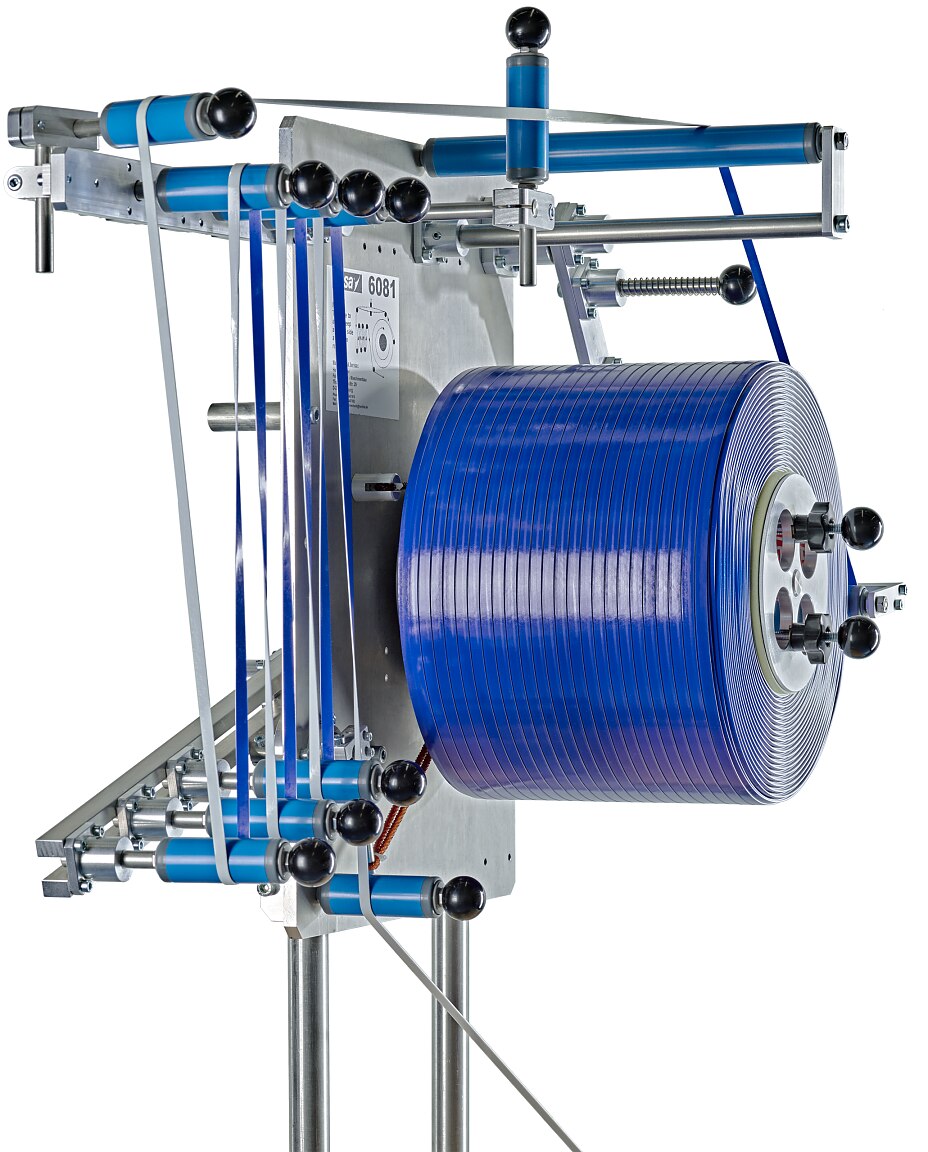 The switch to resealable packing shouldn't end here, however. Food brands and manufacturers like you can benefit enormously from spool dispenser technology by tesa®. The machinery is designed to optimise the application of our resealable bag closure solutions to the packaging process.
A modular dispenser system, it forms part of a full-service solution for food companies, including tape, spool dispenser, tape guiding, spare parts and integration with an existing bag sealer. The spool dispenser by tesa® features an integrated brake and buffer system, which unwinds all tapes on spools at high speed in a carefully controlled stop-and-go process to allow for tape cutting. The system is fast, highly reliable and requires minimal human input once up and running.
Flexible configuration
Food packaging machinery is diverse and made for a wide variety of foods and packet types — tesa® Lift & Reseal and our double-sided solutions are commonly applied to the likes of stabilo packs and easy-peel packaging, which are often used to contain snacks and confectionary. Whether for machinery that involves horizontal production or its vertical equivalent, technology by tesa® can meet both these needs. 
The spool dispenser and accompanying tape-guiding system can either be paired with a specific bag sealer or mounted on a dispenser rack independent of the bag sealer. If opting for the latter, a rack with wheels and brakes allows for both easy installation and the ability to remain firmly in position. It is easy to operate and requires little time to install — setup usually takes less than a day. For tesa® Lift & Reseal, fingerlift and print direction can be customized, ensuring that the instructions on the resealable tape are aligned with existing copy and artwork.
One-stop solution
You can borrow a spool dispenser from us provided you use tesa® Lift & Reseal or one of our double-sided resealable packaging solutions. This saves you time as you don't have to source a spooling solution yourself. Moreover, spool dispenser technology by tesa® can be configured with most food packaging machinery, further enhancing your production processes.
In fact, we recommend that all users of our resealable packaging solutions take advantage of this offer. Our spool dispenser technology ensures that our solutions are robustly applied to food packaging without errors, while integrating seamlessly with the production lines of our customers.
Servicing and company expertise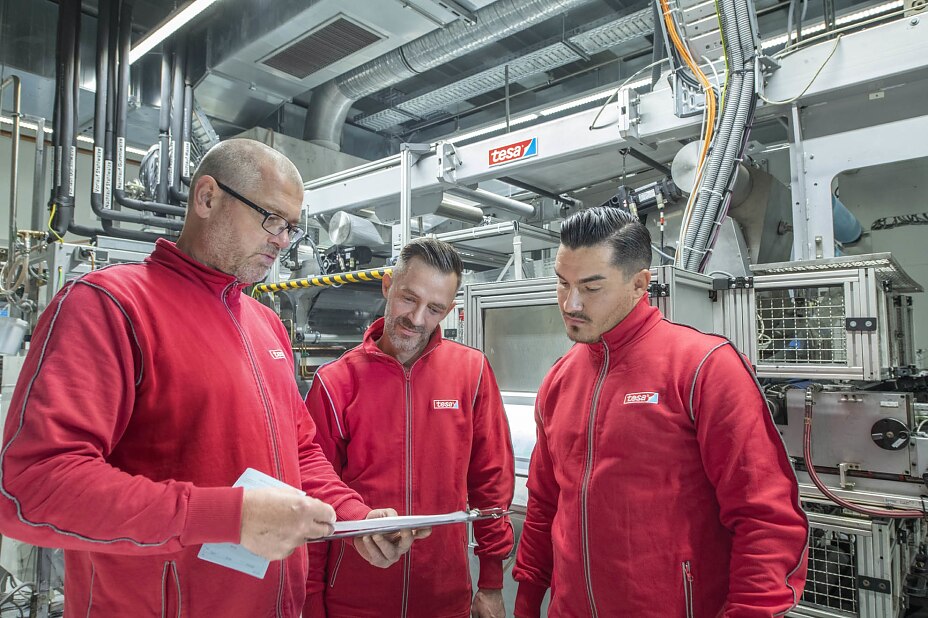 We support customers throughout their entire journey with tesa®, supplying information and technical support when required. Customers leverage more than 125 years of excellence working with adhesives in a wide range of sectors, including the food industry. 
Being at the forefront of adhesives globally, our customers also benefit from research and development activities conducted globally, including such facilities based here in the Asia-Pacific.
To enquire about our resealable food packaging solutions, drop us an enquiry below or reach us at +65 6697 9888.
You might be interested in these pages...