Automated Sealing Solutions for Corrosion Prevention
We enable a reliable and effective automation process.
12 Mar 2020
Your Sealing Solution Provider
tesa sealing solutions help to prevent corrosion that can cause extensive damage to the car body.
We close holes in the car body securely with a lightweight and automated alternative to traditional rubber and plastic plugs. And we offer reactive tapes to seal panel joints and panel edges that are exposed to high physical stress and where conventional PVC reaches its limits. We allow a cosmetic sealing of welding seams in visible areas.
Hole Covering Automation – Products and Processes from One Source
In today's automotive manufacturing, the car body can have more than 200 holes. To prevent water, dirt, and noise from getting inside the car, these holes have to be sealed securely.
Let's look at how your individual application process can be designed to ensure a quick and reliable sealing of holes in the car body.
By fitting your robot with the best end arm tooling, we enable a smart automation concept at your production site.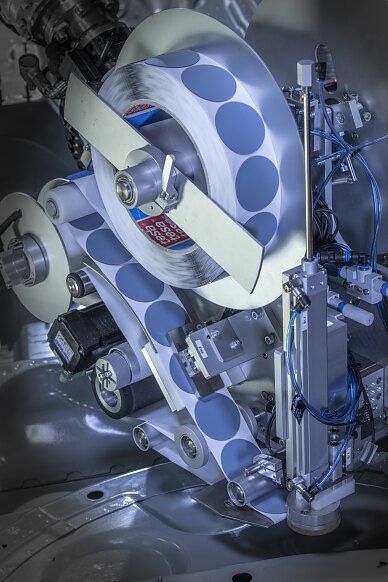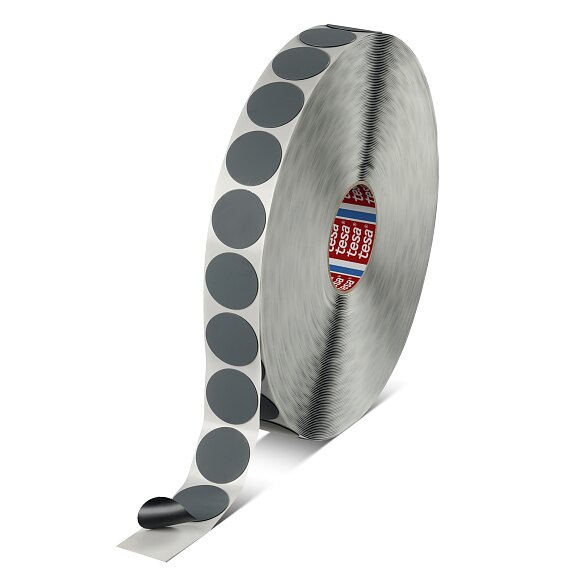 Stop Manual Work with Bad Ergonomics
By automating your hole covering application processes, unhealthy and monotonous production steps can be reduced to an absolute minimum.
This leads not only to an overall improved quality of work, but the risk of missing or misplacing a plug will also be removed.
Furthermore, an increased application speed enables you to reduce cycle time while improving overall sealing quality.
Boost Your Process Efficiency
tesa offers a one-size-fits-all solution as one sealing patch can cover multiple hole formats.
Thanks to convenient roll design with more than 1,500 patches per roll, easy handling plus minimum storage space is ensured. In addition, we reduce storage risks with a robust shelf life. Furthermore, our sealing patches can be stored under standard conditions, with no cooling required. 
New Trends Require New Technologies
Especially for new EV platforms, where every millimeter of underbody space has to be utilized for additional battery capacity, flat, yet high-performance sealing solutions have to be introduced. Learn more about our tried-and-true sealing solutions here.
Unplug Your Savings Potential
Get in touch with our hole covering experts to discuss how your production site can benefit from reducing unhealthy manual work and total cost improvement.
Together with your preferred system integration partner, we support you at getting the best out of your hole covering process. 
Highly Efficient and Autonomous Patch Application with
tesa

® EfficienSeal