Markets
Has your smartphone ever been dropped or "taken a plunge?" If it survived unscathed, the protective adhesive tapes on the inside played a role.
Some 2.7 billion people around the world have smartphones. It is not uncommon for users to touch their screens several thousand times a day for emailing, chatting, surfing, or calling. With each contact, there is an increased risk that the digital companion falls to the ground, gets wet, or gets caught on something. Manufacturers therefore try to provide their devices with optimal protection against damage – and require correspondingly resistant material from their suppliers. This is also true for tesa, the company that specializes in adhesive solutions.
Smartphones are becoming thinner and thinner, and lighter and lighter –
tapes to fix components in place make this possible, because they save space and weight compared with screws and rivets.
You might not be aware that up to 200 different adhesive tapes are used in the interior of a smartphone to fasten the high-tech components. Of these, tesa provides about 70 tapes for various applications. "Adhesive tapes have many advantages compared with other means of fastening: They save weight and space, are easy to process in manufacturing, and allow for easy opening of the devices during repairs," explains Tim Wiersbinski, Physical Testing Laboratory Manager of tesa's Electronics business division. The Group has been active in this technology since 2000 – initially via Nokia, which set standards for the testing of adhesive bonding in telephones.
Larger Devices, Less Adhesive Bonding Surface
Today, in the age of smartphones, tesa provides products that meet the requirements of various categories – for instance, those that transparently bond individual layers in the display, are electrically conductive or reduce radiation, or that affix batteries. The thickness of the adhesive tapes varies between 3 and 500 micrometers (µm), which translates to 0.003 to 0.5 millimeters. The challenge: "Smartphone product cycles are growing shorter while the devices keep getting bigger and more powerful. At the same time, the bonding surface area is shrinking," says Tim Wiersbinski. For example, the width of the adhesive bond of screens on casings has been reduced from 2 to 0.3 millimeters over the years.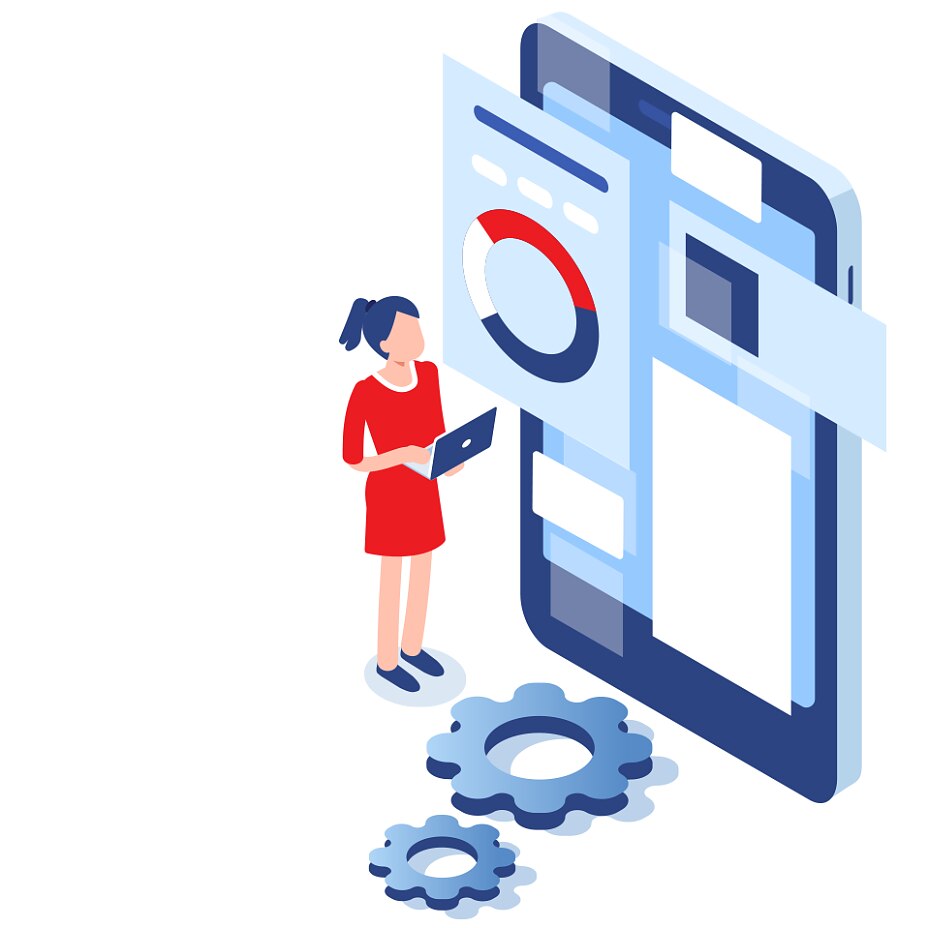 200 Adhesive tapes
on average in a smartphone, of which tesa provides about 70 tapes for various applications.
"Torture Chamber" with 100 Test Procedures
The strong market dynamics result in about 30 new developments per year, in close cooperation with manufacturers. The basis for this a portfolio of more than 100 test methods in various categories. The most relevant tests for day-to-day smartphone use assess shock resistance, the impact of contact with water and chemicals, and the removability of adhesive tapes (e.g. for battery changes). Before new devices are launched on the market, tesa sends their "test dummies" into the "torture chamber." The largest one is located in the Chinese plant in Suzhou, where 17 employees perform more than 1000 tests annually in the Application Solution Center. The fact that 70 Research and Development specialists across the Group work exclusively in the area of smartphone adhesive bonding underscores not only its market potential but also the company's ambitious demands: "We don't only see ourselves as a manufacturer of adhesive tapes; we help our customers develop the most suitable solutions in all phases," says Tim Wiersbinski.
"Smartphone product cycles are growing shorter while the devices keep getting bigger and more powerful. At the same time, the bonding surface area is shrinking."
Tim Wiersbinski
Physical Testing Laboratory Manager, Business Unit Electronics
tesa is hard on adhesive tapes, to ensure they're up to standard for the mass production of smartphones. Depending on the requirements, test methods are selected from a pool of more than 100. The most important procedures at a glance: