Fifty years DIY with
tesa
History
How Kati gave
tesa

advertising a cheeky, fresh, and happy face
Kati knows it all. In almost a dozen commercials, the smart girl first appeared fifty years ago as a tesa testimonial on German television and, in a figurative sense, showed her parents "how things are done": Kati found a solution for every problem and knew exactly what you can create and fix with tesa adhesive tapes and thus made a significant contribution to the great brand awareness of tesa today.
It's the year 1972. And a large part of the German TV audience hangs on Kati's every word and follows her ingenious DIY tips. Back then, tesa drew attention to the company with a series of unusually cheeky and fresh commercials all about the imaginative young DIY talent. 
A cheeky girl conquers the DIY world 
In most of the spots, the cheerful Kati explains to her dad, and sometimes also to her mom, how the adhesive tapes from tesa make life in the house and garden easier. In the years that followed the 1968 movement, which had shaken the social image of women in the post-war period, tesa hit the "nerve of the age" with the hands-on and creative girl as a flagship for the DIY product range.  
Here, take tesa!"
The 30-second films about Kati always follow the same storyline: the daughter, whistling joyfully and with bobbing pigtails, looks over to see mum or dad. "Hello, Dad" or "Hello, Mom", says Kati, and is greeted by a "Hello, Kati". The father is pottering around somewhere in their beautiful home, the mother mostly in the kitchen or garden, and Kati promptly sees a minor or major mishap. And then the clever girl has great tips ready for her hobby craftsman parents: "Here, take tesa!" 
It's worth taking a look - the Kati spots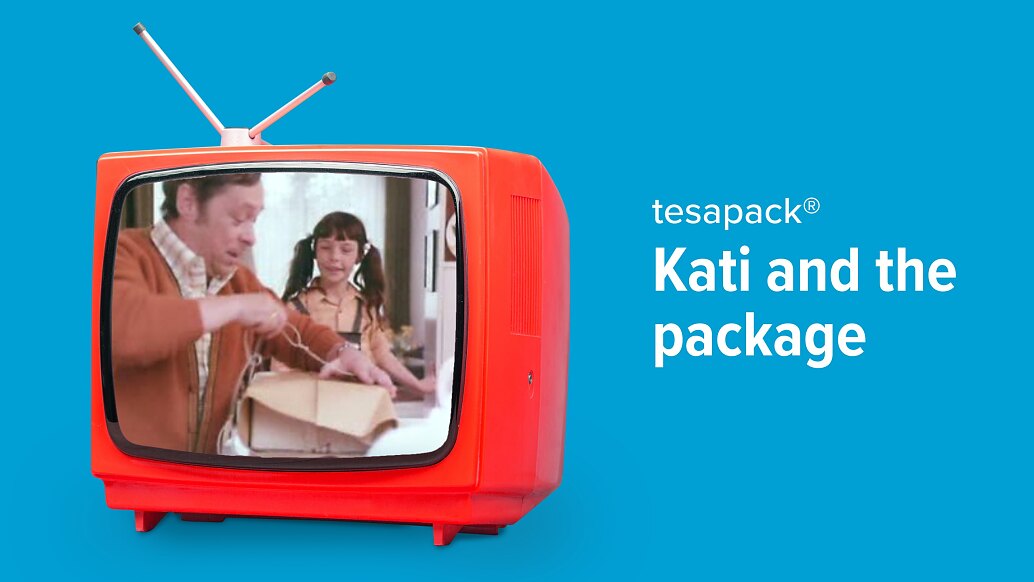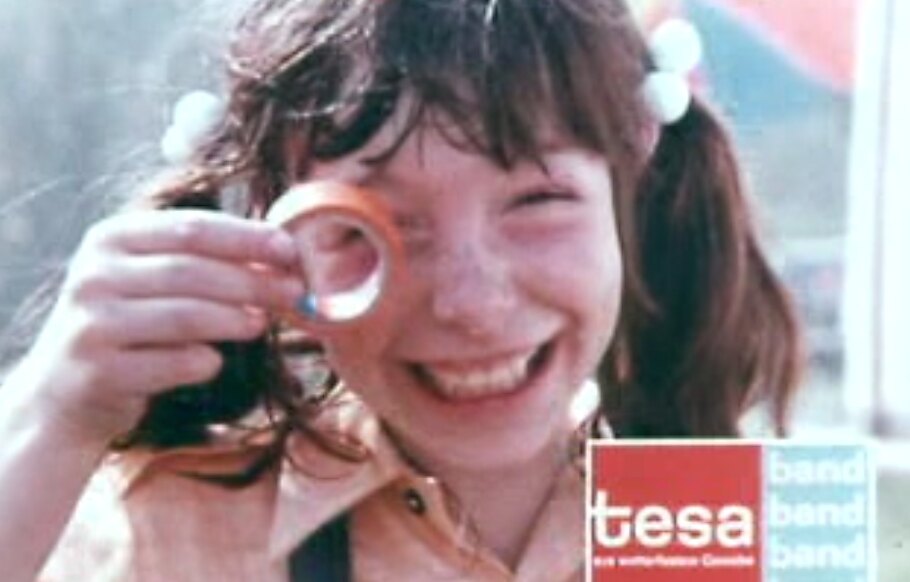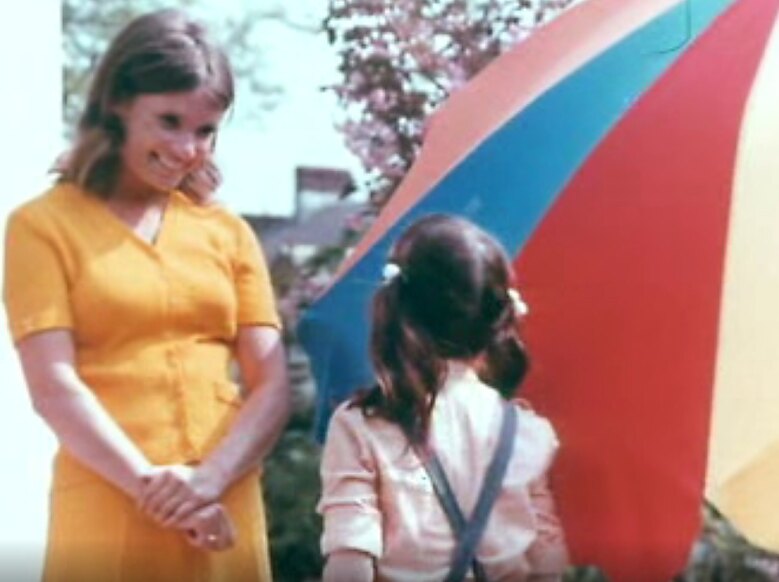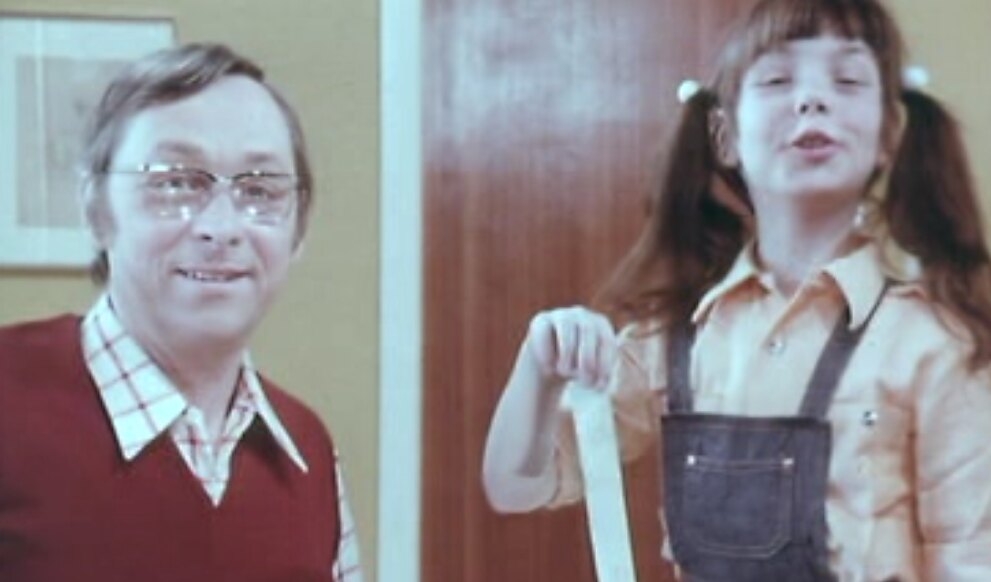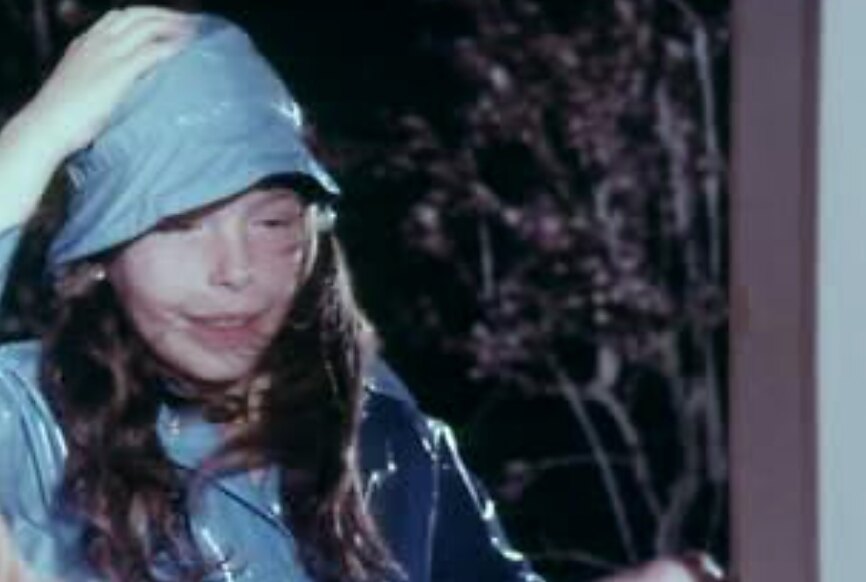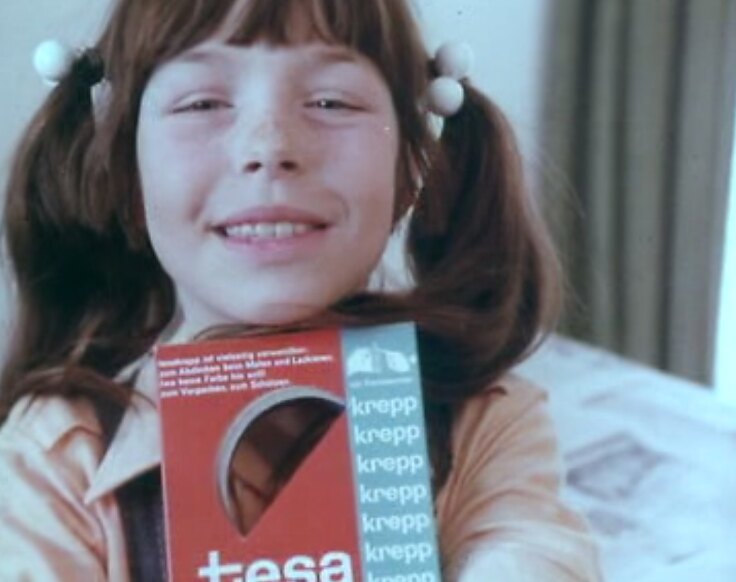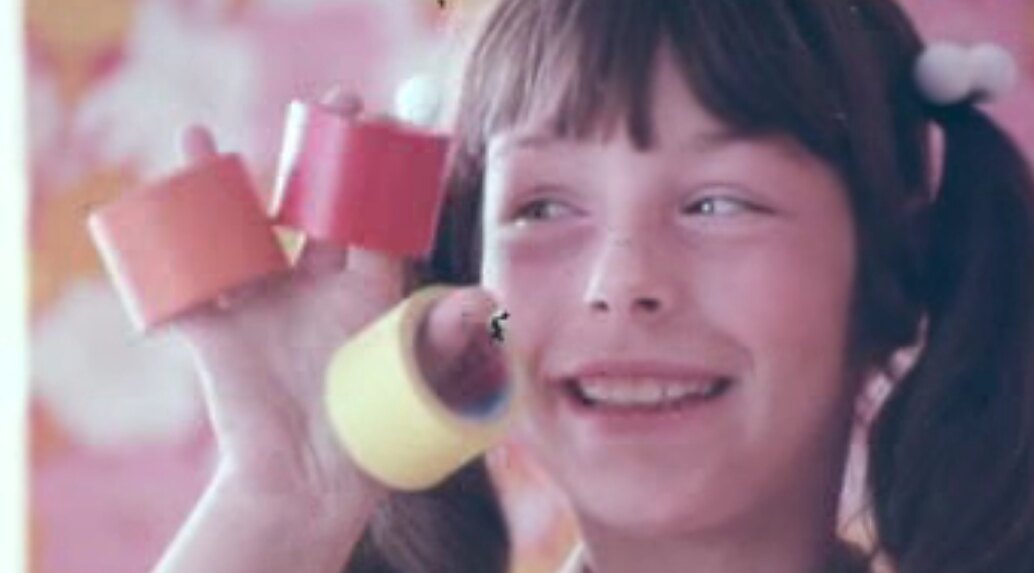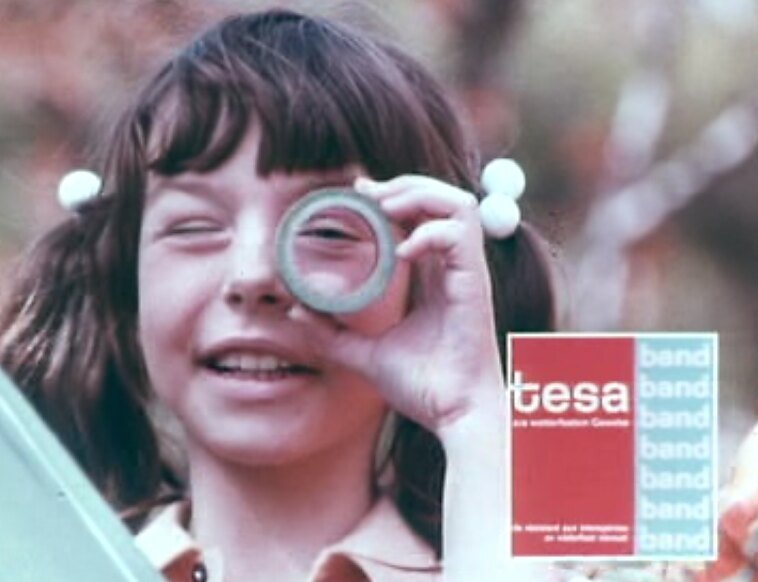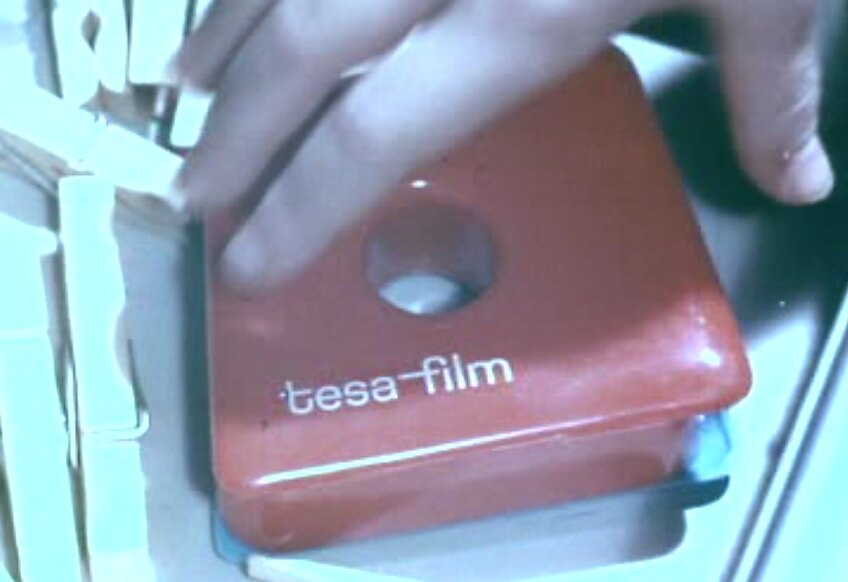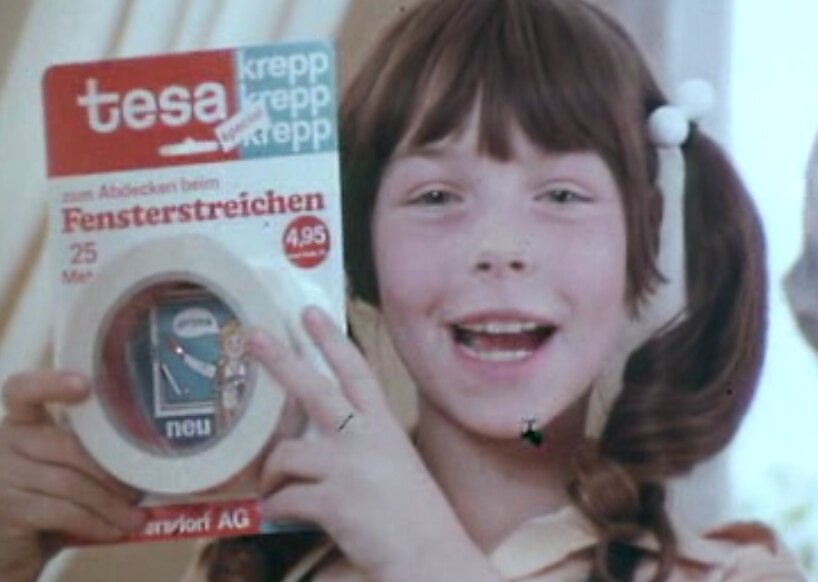 (Young) women are doing it (for) themselves 
Kati knows the entire range of the tesa assortment for consumers at that time. For example, tesamoll®: Already in the early 1950s, when many buildings were still badly damaged by the war, tesa had launched the self-adhesive sealing profile made of plastic foam, a product that even unskilled DIY fans can use to seal windows and doors. Even today, tesamoll® is still indispensable for many households to reduce energy consumption.
Masking tapes for painting and renovation work, adhesive tape for repairs on textile surfaces or for attachments and touch-ups – Kati always kept an eye on the entire tesa® portfolio and showed how it works. Every time, the parents were as surprised as they were enthusiastic: "I could have figured that out myself." At the end of each spot, they always said: "Bye, see you next Friday [or Saturday] at the same time." Half a century ago, tesa presented its entire product range for consumers and hobbyists in one campaign for the first time with commercials featuring Kati.
What happened in 1972 -
Selected Highlights
Apollo 17 takes off on the last expedition of the USA's lunar flight program
 
Margrethe II, who is still on the throne today, becomes Queen of Denmark
 
Four artists, who two years later would become known as ABBA, recorded their first single as "Björn und Benny, Agnetha und Anni-Frid"
 
Bobby Fischer becomes new world chess champion in the "Match of the Century" against Boris Spasski
 
Germany wins the European Football Championship in Belgium
With tesa it is fun to embellish and repair your home 
The Kati spots were just as advanced for the time as the products they advertised. The fact that you could really enjoy redesigning your own home and keeping it in order is as relevant today for tesa as it was back then.
Meanwhile, the tesa assortment offers more than 300 innovative and practical applications, with which the entire family can creatively beautify their own four walls in no time and without any additional tools. The invisible helpers from tesa, which make it possible to redesign your home without drilling, are very trendy in 2022.
Discover our assortment
Adhesive tapes, adhesive nails, insect screens or bathroom fittings – tesa has the right product in its portfolio for every need, for hobby craftsmen and for professionals.