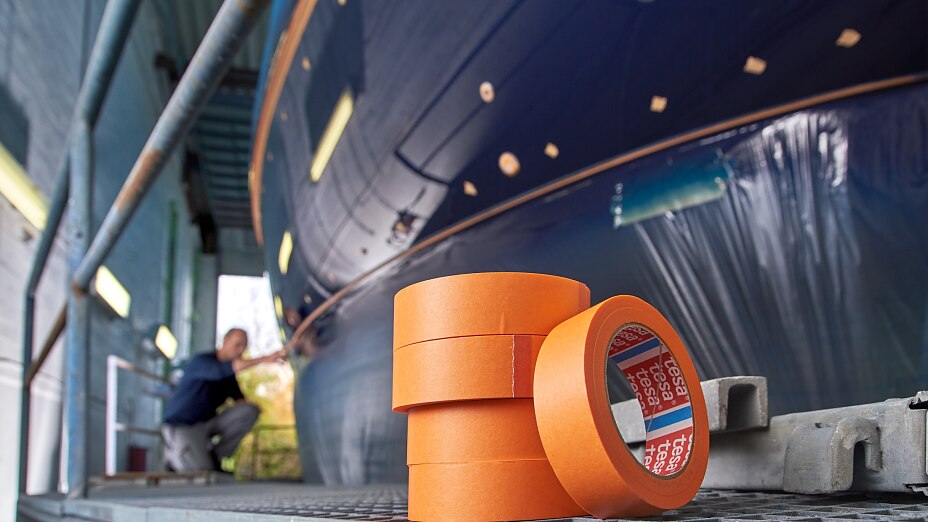 tesa

® Precision Mask 4342 – Washi Tape for Clean Paint Edges
Our new tesa® Precision Mask 4342 has been developed to deliver sharp, clean, and flat paint edges every time. The washi tape is the ideal solution for two-tone masking applications and other demanding paint jobs.
---
---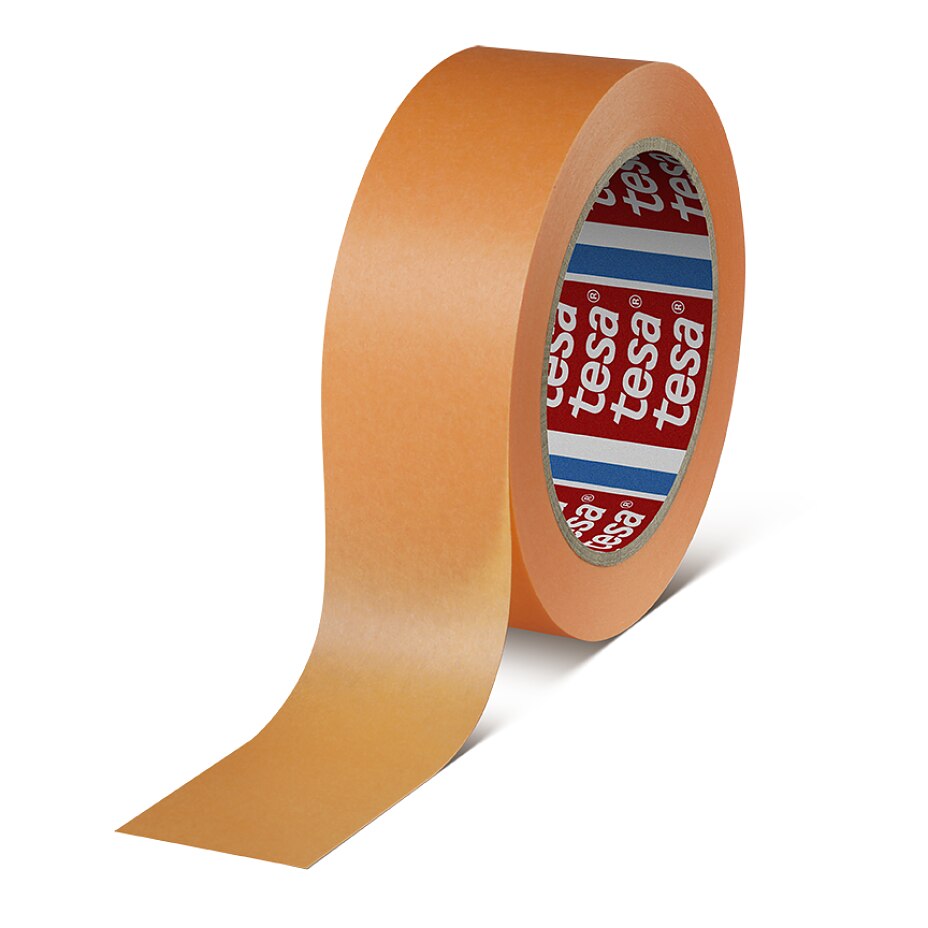 From yachts to trains, trucks, and special vehicles – the tesa® Precision Mask 4342 is designed to meet the requirements of modern paint systems and processes in the shipbuilding industry and in the transportation sector in general. The thin, smooth, and conformable backing of the tesa® Precision Mask 4342 is strong enough to pull through several paint layers and leaves a perfectly sharp paint edge.
Even after longer application times or high-temperature baking at 150°C for 30 minutes, tesa® Precision Mask 4342 can be removed without residues. Its acrylic adhesive offers excellent UV resistance and a high tack – the washi tape adheres reliably even to rougher surfaces.
 
Application of
tesa

® Precision Mask 4342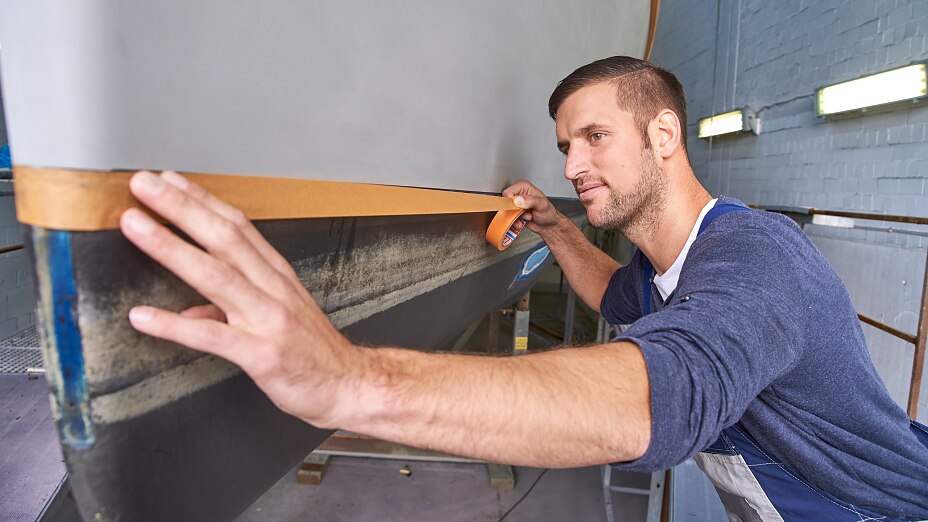 Due to the convenient unwinding forces needed, tesa® Precision Mask 4342 is finger friendly and very easy to handle. The washi tape can be used with water- or solvent-based paints or lacquers. Outdoors, it is weather resistant for up to three weeks. Indoors, it can stay on for up to two months. Thanks to these characteristics, its high quality, and the fact that it is made in Germany, tesa® Precision Mask 4342 is suitable for a broad range of different application conditions and gives you more flexibility in planning and executing outstanding paint jobs.
 
If you would like know more about tesa® Precision Mask 4342 please do not hesitate to contact us or your distributor!