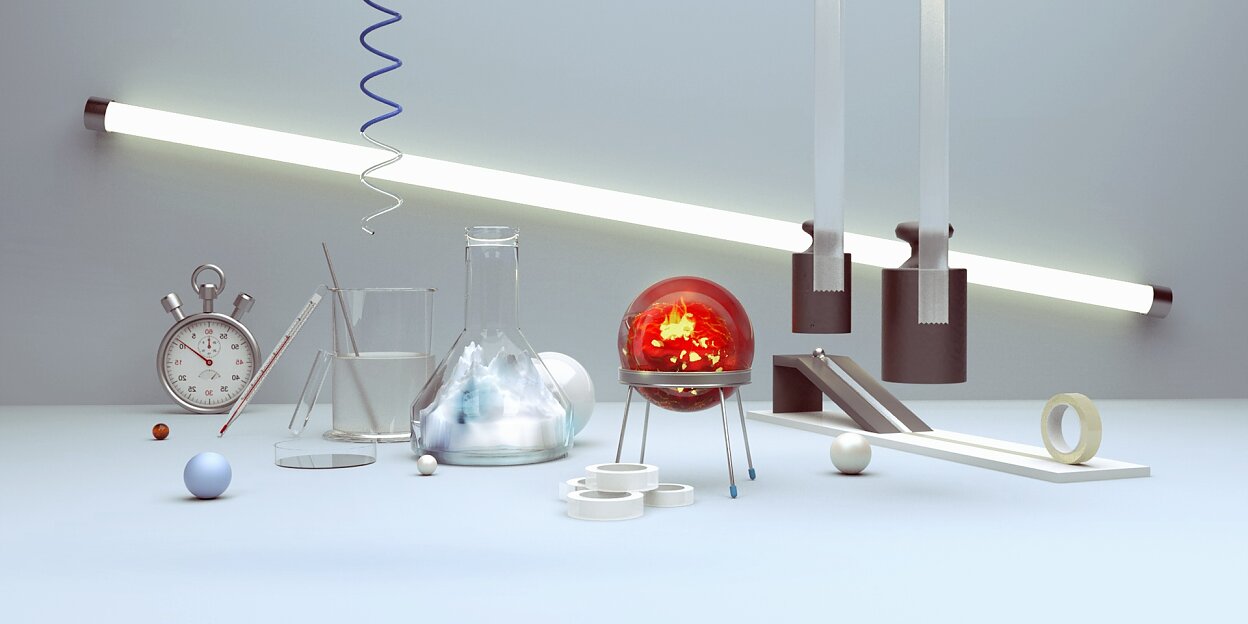 What stays very supple after 120 days at 155° C?
Our customers demand a lot. That is why we conduct extensive tests. And our tesa testing procedures for adhesive bonds are tough.
---
---
The right adhesive, combined with the right backing, can do quite a bit. It also has to, since ultimately adhesive tape is necessary for the widest range of requirements. They can sometimes be quite extreme. To a certain extent, our adhesive tape must prove itself in industrial applications, demonstrating that the various kinds can reliably do their job under the most adverse conditions for decades.
A must: testing tape and adhesive strength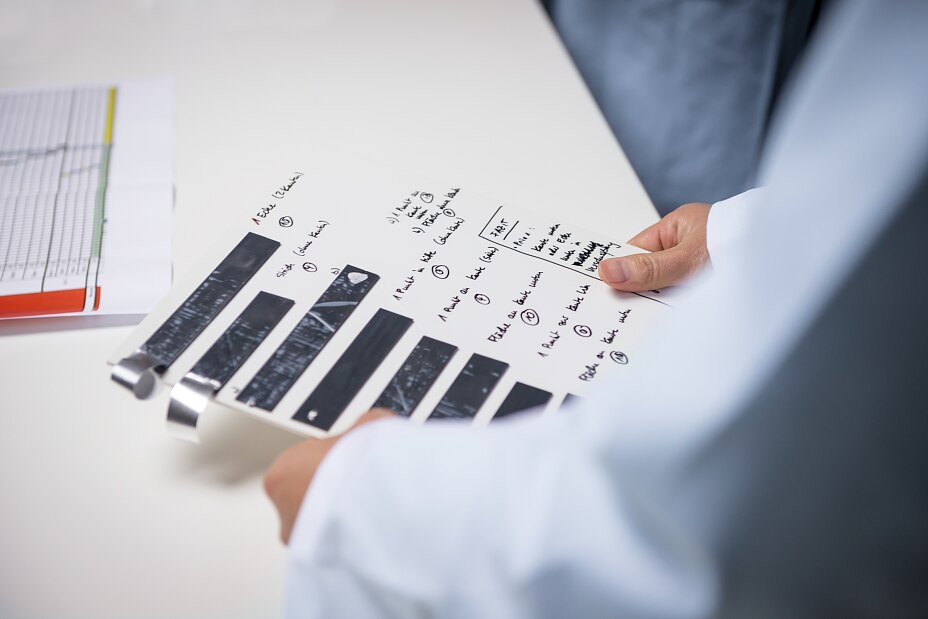 Adhesive tapes must prove themselves before they are ready for the world outside and, above all, for their planned area of application. We use defined and proven tesa testing procedures to check whether an adhesive tape will do what we have promised. Over 200 different testing procedures are used in our own research and development laboratory. Before a product is ready for actual use, it must be completely checked. In the adhesive tape test, it must sweat, freeze, stretch, withstand friction or even pass through fire.
Some adhesive tape must withstand temperatures of -40° C to +150° C and humidity between 25 and 95 percent in special climate-controlled cabinets – a tesa test that is used for cable bundling products in the automotive industry, for example. Such a cable set bundled with special adhesive tape must ultimately still be flexible after 3,000 hours of extreme heat, so that it will not break – a basic requirement for maintaining the long life of a car.
The "expert" degree of difficulty in the
tesa

test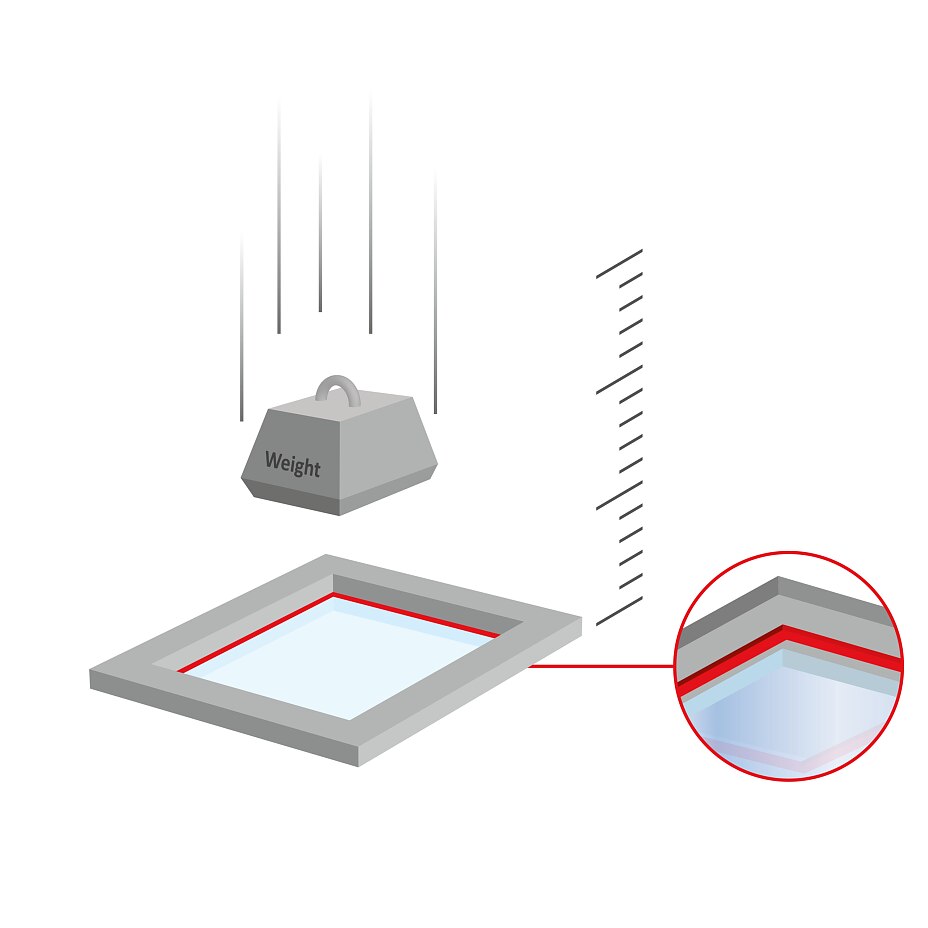 Many adhesive tapes such as high performance tapes from the tesa® ACXplus range of products have very different torture sessions behind them. After the internal test, other tests often follow in external laboratories, e.g. for tesa® ACXplus in the international certification company UL (Underwriters Laboratories) laboratory.
24 hours under water, 96 hours at 35° C, another 8 hours at –35° C, 120 days of storage at 155° C – those are the requirements, for example, that our high performance tape must satisfy. These adhesive tape tests are repeated several times – before being followed by another dynamic sheer test and another 7 days of storage at 60° C. The extremely high tack of the adhesive tape passed all the tests.
Things got even hotter for tesa® ACXplus in the Society for Materials Research and Testing Institute for the Construction Industry [Gesellschaft für Materialforschung und Prüfungsanstalt für das Bauwesen ] laboratory, Leipzig. Lightweight panels made of aluminium, which had been bonded with tesa® ACXplus 7078, were set on fire in the fire test. The tesa tape withstood the flames exceptionally well in the component test and was certified in fire safety class "C – s2, d0." This means that it can hardly be ignited; smoke hardly develops; and flammable material does not drip down.
Moisture, cyclone and earthquakes
Another important aspect in the use of an adhesive tape is the mechanical resistance of the adhesive bond. It is the focus of testing tape, such as those conducted by the Institute for Window Technology [Institut für Fenstertechnik] in Rosenheim (ift), the Architectural Testing Inc. in the USA or James Cook University in Australia. The tests involve resistance to ageing, UV-resistance, water permeability and resistance to salt solutions or chemical substances. Above all, the preservation of the tack with exposure to moisture, rain and snow, extreme climate conditions and fluctuations as well as extreme mechanical impacts is tested at the adhesive points. And then there are special test rigs for specific requirements. For example, high wind and cyclone tests are carried out in Australia. These are designed to find out whether adhesive bonds on façades are capable of withstanding the worst storm-force winds.

The demands placed on the tape in the test laboratory of DICTUC, the materials testing institute of the Catholic University in Santiago de Chile, were similarly challenging. Façade elements in which thermo-glass was bonded in aluminium frames with tesa® ACXplus were given a thorough shake-up in an earthquake simulation. In this tesa test, the adhesive tapes in a façade system made up of glass and aluminium withstood such tremors which were, at their peak, up to 60 percent more intense than the most severe earthquake recorded to date in Chile. Do we need to say any more – except: Yes, tesa is really tough?
All Articles on this topic
What stays very supple after 120 days at 155° C?
---