How to Avoid Web Breaks During Flying Splice Applications
In order to avoid web breaks during flying splice processes you need a reliable partner with a wide range of splicing tapes and decades of experience.
14 Feb 2019
The flying splice process can be accomplished in many different ways. However with the invention of tesa® EasySplice we revolutionized the flying splice process in the paper, film production and converting industry. As the name implies, tesa® EasySplice is the easiest, fastest and securest way to prepare reels for a splice. Just one straight line – no extra tape and no additional butterflies' are necessary. This simple process enables printers to save time and therefore increase process efficiency.
Web breaks are one of the most time consuming and cost intensive errors occurring in the print production process. In order to avoid web breaks even on critical substrates, we developed a patent adhesive formula that provides excellent splicing performance even at maximum machine speeds. tesa® EasySplice products are equipped with a specially designed splitting strip. It ensures secure closure on the new reel during acceleration and a precise opening of the new reel after contact. Together, these features help to avoid web breaks and reduce waste.
Apply
tesa

® EasySplice in four simple steps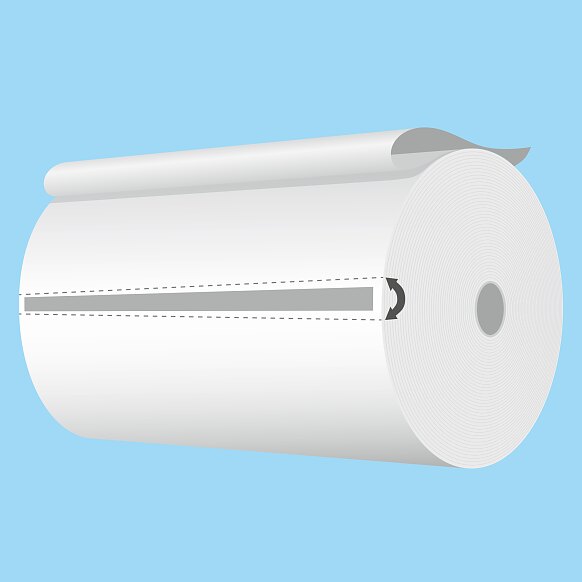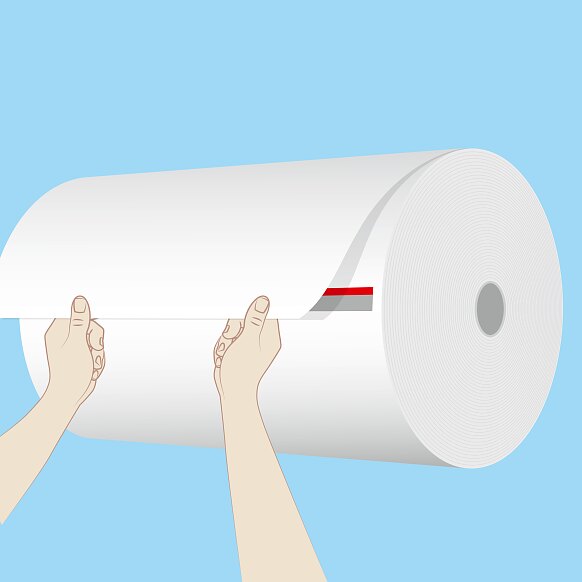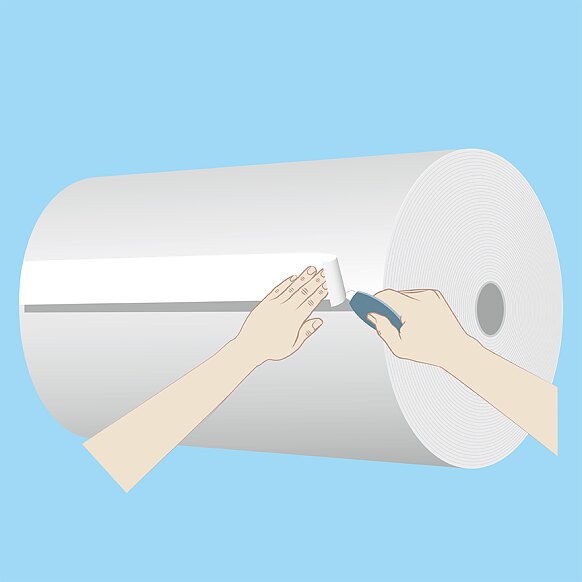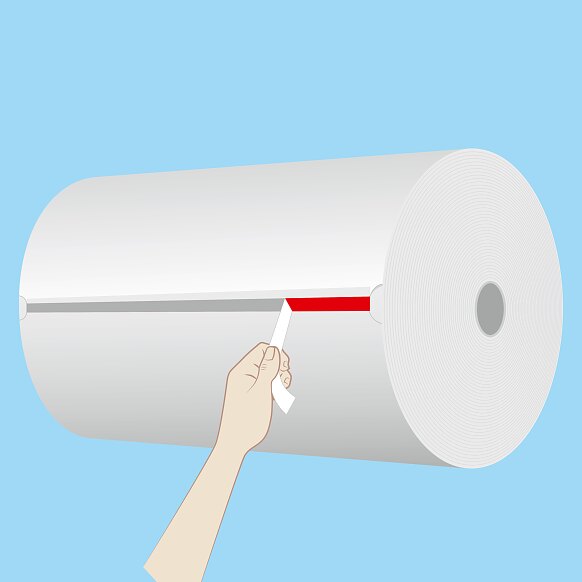 Within the flexible packaging industry a wide range of film materials are used. In order to provide individual solutions, we offer a wide range of flying splice tapes. With our in-house splicing simulator we are able to conduct splicing tests on various film substrates up to 1000m/min. Thus we well positioned to quickly face market challenges and provide individual customer support.