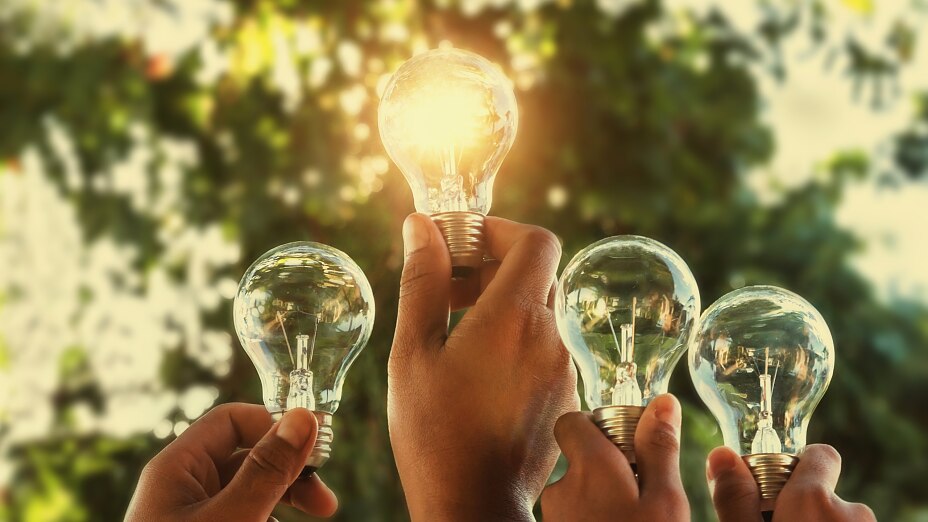 Because Less Is Often More: Focus on Sustainability
---
---
In 2007, the year the iPhone was launched, hardly anyone had a smartphone. In 2018, according to the current Zenith Mobile Advertising Forecast, 66 percent of all people own a mobile phone with a touch display. In just ten years, pocket-sized computers have changed the world and are now an indispensable part of most people's lives. However, as the number of smartphones increases and their complexity grows, so does their impact on the environment. tesa offers manufacturers products that make it easier to repair and recycle their devices. At the same time, the company is improving the sustainability of its own production processes in order to actively contribute to climate protection on the one hand, and to support customer goals in this area on the other.
While around 300 million smartphones were delivered worldwide in 2010, smartphone sales in 2018 reached more than 1.4 billion devices. On average, a smartphone is used for two years today before it is replaced by a new one. Reasons for this are defects such as low-power batteries, but also the technical progress of new generations of devices or the desire of many end users to own the latest and most modern smartphone. As a result, the need to dispose of discarded smartphones is constantly increasing. According to UN estimates, the global volume of electronic waste is growing by around 42 million tons annually (German Bundestag, material published June 6, 2017).
In order to counter the environmental impacts resulting from this trend and to minimize the use of resources as much as possible, the development and production of durable, reusable and recyclable components is essential. 
tesa

Supports Recycling Process for Smartphones, Tablets and the Like

As one of the world's leading adhesive technology companies, tesa has for many years been a pillar not only of innovation and high product quality, but also ecological responsibility. The Group, which is active in many industries, is not only working on making its own business processes more environmentally compatible and climate friendly; tesa also wants to be an enabler in using its innovative adhesive solutions to help customers increase the sustainability of their processes and products.

For example, tesa is making an important contribution to improving the recyclability of smartphones with its unique Bond & Detach® product range. The complex design of smartphones makes them difficult to disassemble and poses a particular challenge for safe, efficient recycling. With Bond & Detach® products, components such as batteries can be fastened in such a way that they hold permanently and absorb shocks, i.e., from impacts. And, if necessary, they can be easily removed without leaving any residue when being repaired or recycled. In this way, Bond & Detach® supports the proper disposal and recycling of electronic scrap and avoids costly rework that has an additional negative impact on the environment. Bond & Detach® can also save on resources during production of Consumer Electronics. In the past, if a battery was incorrectly bonded to the case during production, it was not possible to loosen it again. As a result, the entire component had to be disposed of. The use of Bond & Detach® makes it possible to quickly and easily remove and readhere the component so that it can continue to be used.
tesa

Improves Its Own Environmental Footprint – and That of its Customers

In the entire life cycle of a smartphone, it is the manufacturing phase that has the greatest environmental impact, accounting for almost three quarters of total CO2 emissions. Some smartphone manufacturers have thus begun to balance greenhouse gas emissions in relation to the manufacturing process, taking into account their entire supply chain.

For tesa, supporting the reduction of its customers' ecological footprint is an expression of its own sustainability goals. tesa has formulated climate and environmental protection as a key element of its corporate strategy and has been well positioned in these areas for years. Since environmental impacts at tesa arise primarily from energy consumption at its production facilities, seven production facilities and tesa's headquarters have an ISO 14001-certified environmental management system, and two large production facilities also have an ISO 50001-certified energy management system. Since 2001, tesa has regularly set ambitious, Group-wide goals with its environmental program. By 2020, for example, specific CO2 emissions per ton of end product (location based) are to be reduced by a further ten percent compared with the reference year 2015. With these measures, tesa is making a significant contribution to continuously improving not only its own environmental footprint, but also that of its customers and their products.