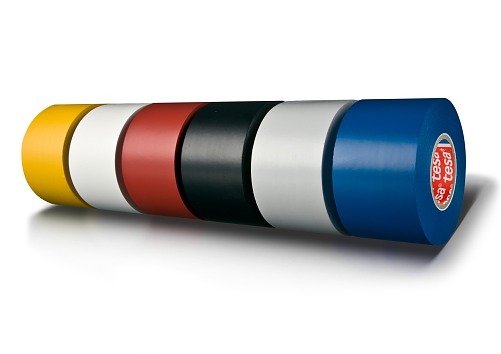 ---
---
Product description
tesa
flex
®
4163 permits is a special formulated Soft PVC tape with a good film flexibility. Due to the UV stable acrylic adhesive it is perfect suitable for permanent applications.
Main applications
tesa
flex
®
4163 is universal useable and exceptionally qualified for general jobs like:
Installation
Repairing
Marking
Splicing
Bundling
Technical properties
Type of liner
repulpable siliconised paper
Dielectric breakdown voltage
Additional Info
It conforms to US safety standard 302. The isogenogrey colour is perfect suitable for instalation of water pipes.
tesa® products prove their impressive quality day in, day out in demanding conditions and are regularly subjected to strict controls. All technical information and data above mentioned are provided to the best of our knowledge on the basis of our practical experience. They shall be considered as average values and are not appropriate for a specification. Therefore tesa SE can make no warranties, expressed or implied, including, but not limited to any implied warranty of merchantability or fitness for a particular purpose. The user is responsible for determining whether the tesa® product is fit for a particular purpose and suitable for the user's method of application. If you are in any doubt, our technical staff will be glad to support you.