True added value through digitally connected products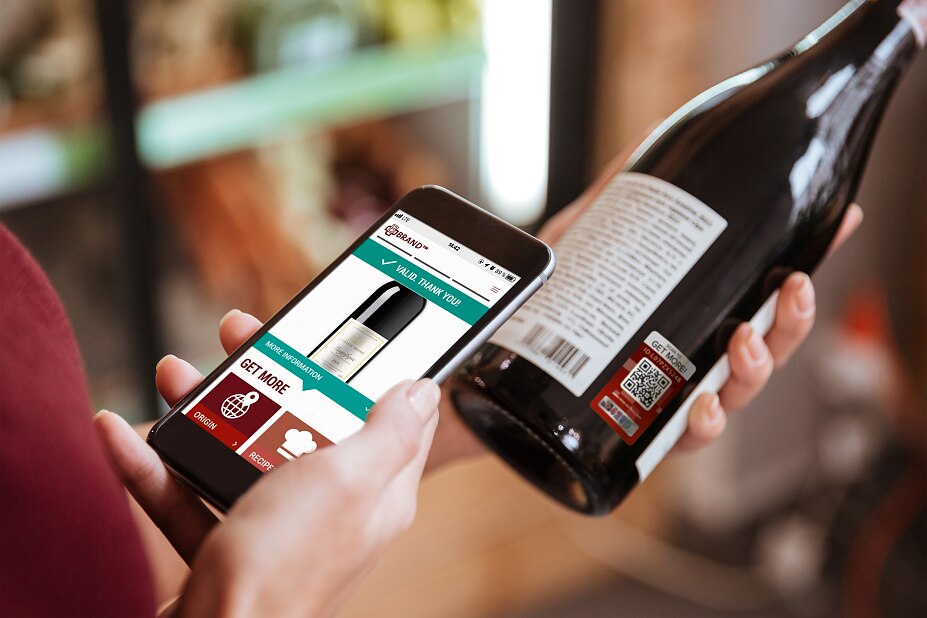 Digitally connected products enable brand owners to take their counterfeit protection, customer activation and market intelligence to a whole new level. Our subsidiary tesa scribos® provides comprehensive solutions for digitalization at the product level.
In 1998, physicists Dr Steffen Noehte and Matthias Gerspach discovered that tesa® products could be used as data storage media. The labelling technology behind it which they developed led to the founding of tesa scribos GmbH in Heidelberg, Germany in 2001. Focus was initially placed on the development of counterfeit-proof security labels, which give products their own unique identity. Combined with an online verification platform, original products were and are protected from counterfeiters and grey market traders. The state-of-the-art product labels and markings are no longer just used for counterfeit protection. They function as a digital touchpoint and connect the original physical product with a wide range of digital applications.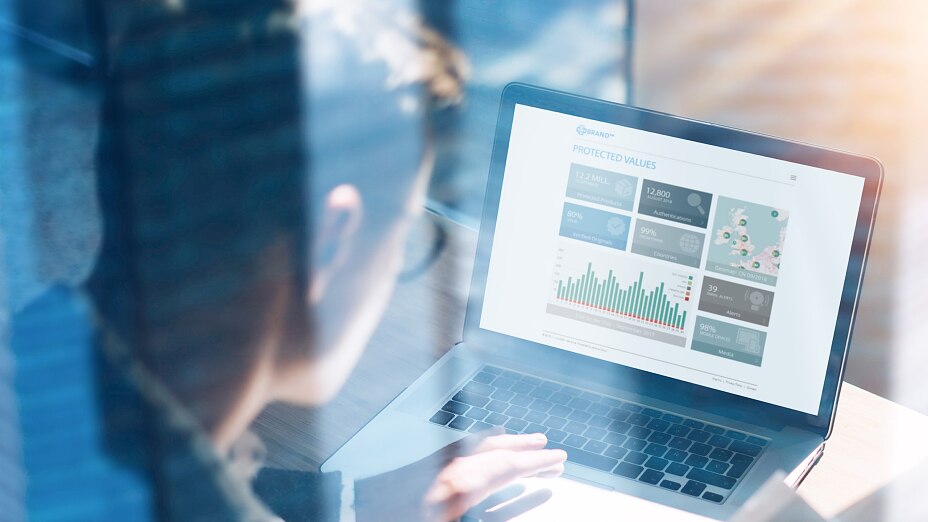 New benefits of digitalization
Creating digital added value together
tesa scribos® accompanies brand owners in all aspects of the digitalization of their products — from strategy consultation to the finding of ideas and developing a concept, and all the way to the implementation of the solution. Furthermore, tesa scribos® assists in the evaluation of generated data on a long-term basis. Brand owners are looked after by a competent team comprising account management and technical project management.
With more than 15 years of experience with global customers, tesa scribos® supports brand owners from many different industries such as the automobile, wine and spirits, cosmetics, consumer electronics, chemical, food and luxury goods sectors. tesa scribos® customers include leading global corporations such as Peugeot, Bosch, Castel, Danone and Chloé. They rely on tesa scribos® solutions such as the digital platform tesa® 360, the marking technologies tesa PrioSpot®, tesa VeoMark® and tesa ValiGate® as well as the tesa® SecuritySealing sealing products.
More information on tesa scribos® products and services can be found at www.tesa-scribos.com
Dr. Christoph Dietrich
Gerente nacional