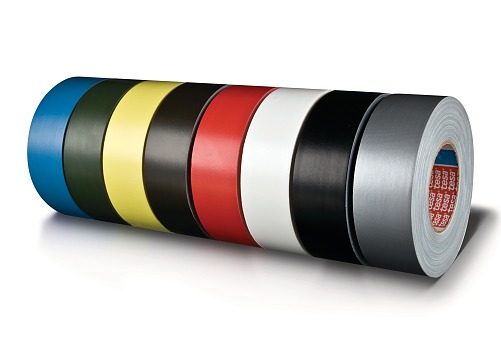 ---
---
Product description
Our UV surface protection tape
tesa
®
53799 consists of a lightly crêped and waterproof paper base fitted with a special adhesive made from acrylate. This combination provides a high durability and temperature resistance. Due to the equally high UV resistance, it can be used for up to 12 weeks outdoors and removed without residue. Tape off once, paint several times: With our surface protection tape, professional painters work more efficiently, save time and lay the foundation for perfect paint work.
tesa
®
53799 is moreover suited for sensitive and rough surfaces as well, can be torn off by hand and be comfortably used while it also allows generating sharp paint edges.
Main features
Indoors and outdoors
Particularly suited for event areas (trade fairs, concerts, etc.)
Short-term repairs, e.g. of tents and tarpaulins
Attaching and marking
Packaging and bundling
Technical properties
Temperature resistance (30 min)
tesa® products prove their impressive quality day in, day out in demanding conditions and are regularly subjected to strict controls. All technical information and data above mentioned are provided to the best of our knowledge on the basis of our practical experience. They shall be considered as average values and are not appropriate for a specification. Therefore tesa SE can make no warranties, expressed or implied, including, but not limited to any implied warranty of merchantability or fitness for a particular purpose. The user is responsible for determining whether the tesa® product is fit for a particular purpose and suitable for the user's method of application. If you are in any doubt, our technical staff will be glad to support you.